5 Best Wagyu Beef in Osaka: Kobe Beef, Matsusaka Beef, etc
Top Wagyu Beef Restaurants in Osaka serving Kobe Beef and Matsusaka Beef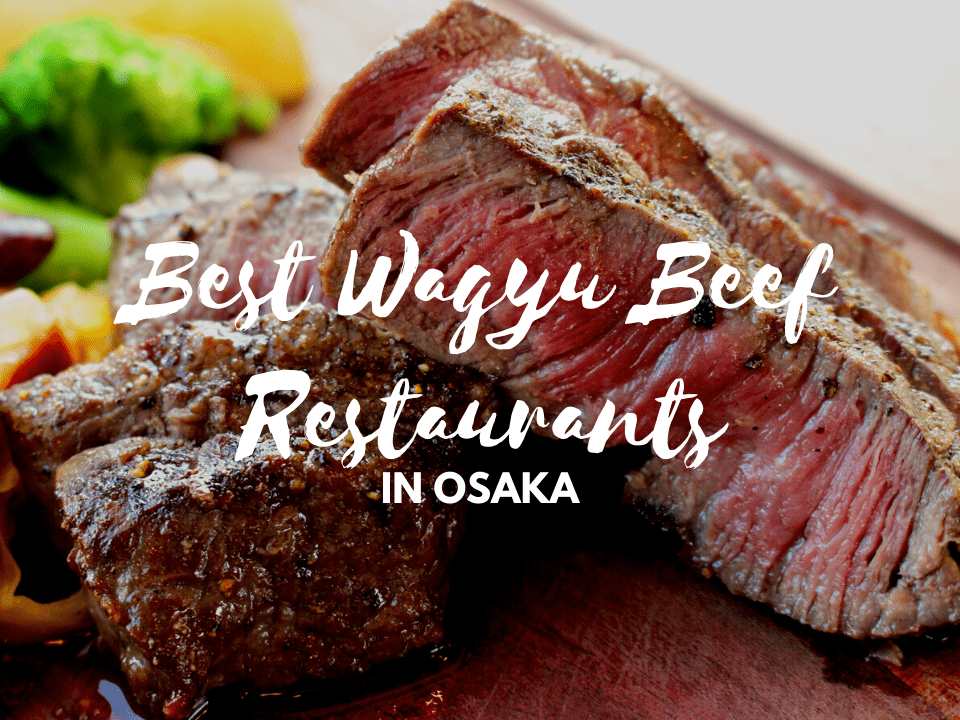 Osaka is known as the central city in the Kansai region, and has the largest economy scale in western part of Japan so the city is often compared with Japan's capital city Tokyo in many aspects. There are various unique tourist spots and distinctive food culture in Osaka which makes the city one of the most attractive tourists' destinations in Japan.
There may be a few people wondering that how can Wagyu in Osaka taste better than that of in the capital city Tokyo. But reality is that many famous Wagyu brands such as Matsusaka beef, Kobe beef, and Omi beef are all originated in Kansai region. Considering this background, it is natural to think that fresh, high-quality Wagyu beef all gather at the central city of Kansai, Osaka.
Below I introduce 5 best Wagyu restaurants in Osaka that I found the best among countless restaurants in Osaka.
1. Matsuzakagyu Yakiniku M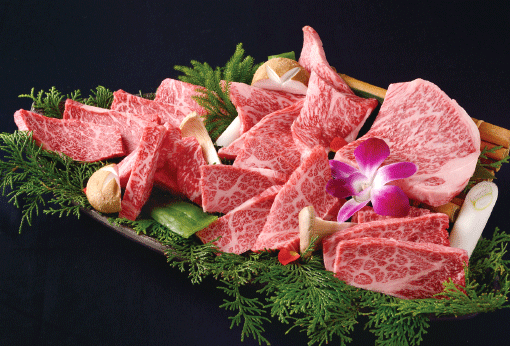 One of the most recommended ways to enjoy Wagyu beef is with Yakiniku style (Japanese BBQ). Matsuzakagyu Yakiniku M (焼肉 M 法善寺横丁店) is a Yakiniku restaurant in Osaka that serves high-quality Matsusaka Wagyu at a reasonable price. At Matsuzaka Yakiniku M, grilling is the main way to cook Wagyu.
There are a number of private rooms available for up to 20 people in the restaurant, so if you are visiting in groups you can smoothly make reservations here. There are also English menu and staffs who can speak both English and Chinese, so you will have no problem ordering dishes even if you understand no Japanese.
Matsuzakagyu Yakiniku M buys whole cow, not by parts, and this makes it possible for them to provide Wagyu dishes in various cuts of meat at very reasonable price for their customers compared to other restaurants in Osaka.
When you eat Matsusaka Wagyu here, I strongly recommend you eat them with soy sauce or salt which they have purchased from all over Japan. And I guarantee that you will become a Wagyu fan after trying pure authentic Matsusaka Wagyu here at Matsuzakagyu Yakiniku M.
Access: 4 mins walk from Namba Station (難波駅)
Business Hours: 5:00 pm-12:00 pm (Mon-Fri), 12 am-3 pm, 5:00 pm-12:00 pm (Sat & Sun)
Price Range: 3,000 yen (lunch), 5,000 -15,000 yen (dinner)
2. Sukiyaki Kitamura
The restaurant Kitamura(北村) is located in a busy downtown area, Shinsaibashi, Osaka. Kitamura is a long-established sukiyaki specialty restaurant founded in 1881, and there are no Japanese Wagyu fans who have never heard of the name of Kitamura.
Their Kansai style sukiyaki is a bit different from Kanto style Sukiyaki which is mainly popular in Tokyo. They add more sugar in the pot to soften the meat, so the texture of the meat become very smooth and melt in your mouth.
The restaurant has very limited number of rooms for private use designed in a Sukiya style, so it's highly recommended to make a booking week earlier when visiting Kitamura. I hope you enjoy the harmony of the Japanese traditional taste here at Kitamura.
<<Reserve Sukiyaki Kitamura Michelin 1-Star Restaurant Osaka>>
Access: 5 mins walk from Shinsaibashi Station (心斎橋駅)
Business Hours: 4:00 pm-10:00 pm (Mon-Sat)
Closed: Sun
Price Range: 15,000 -20,000 yen (dinner)
3. Shabuchin-Namba
You can find this restaurant "Shabuchin-Namba" (しゃぶ亭 なんば) on the back street of Namba's crowded main street. Shabuchin-Namba has a great reputation for its reasonable, but good quality Wagyu Shabushabu. The restaurant has a long history and has been offering Wagyu shabu-shabu for about 50 years since its establishment in Namba in 1972.
A lunchtime set menu of Wagyu shabu-shabu and Chinese noodles is available for only 800 yen. Please try "Shabuchin's Wagyu to restore your energy and get ready for your next journey. Shabuchin-Namba also prepares fresh and nutritional seasonal vegetables every day from the Kizu wholesale market and perhaps this may be their secret to attract the people for half a century.
Please try their Wagyu Shabushabu and lets deepen your understanding of Japanese food culture.
Access: 6 mins walk from Namba Station (難波駅)
Business Hours: 11:00 am-11:00 pm (Mon-Fri), 11am-4pm & 5:30pm-11pm (Sat Sun)
Price Range: 800–1,200 yen (lunch), 2,000 -4,500 yen (dinner)
4. MISONO Osaka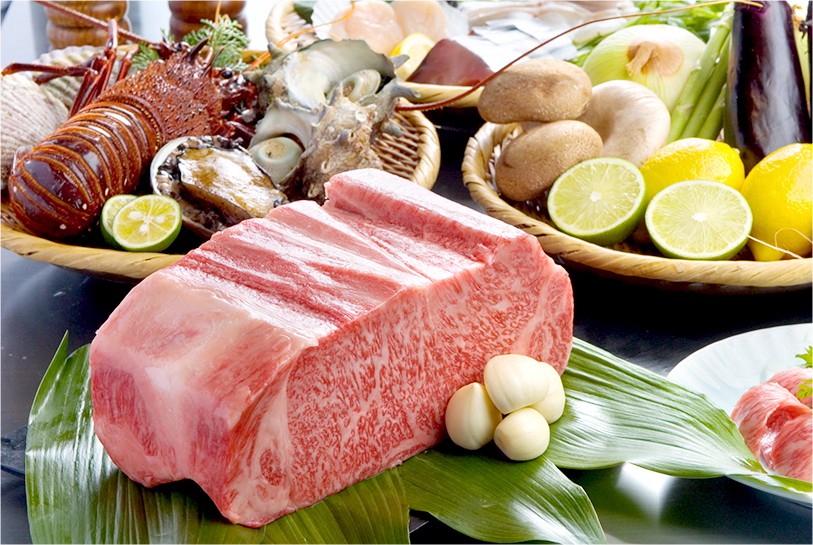 If you wish to taste the high quality Kobe Beef in Osaka, this is the place. Misono (みその) was founded in 1945 as a Teppanyaki style steak restaurant that only serves Kobe Beef. Since the establishment Misono has always put their focus on creating healthy and delicious Wagyu dishes. That means Misono never rely on chemical seasonings so that they can maximize the natural flavor of the ingredients they use.
Misono's passion for Kobe Beef is incomparably strong that they even set the strict standard of their own to rank Beef Wagyu such as; being a pure Kuroge Wagyu (Japanese black cattle), having passed 24 months or longer after the birth, and having not given a chemical feed or growth hormone. Misono considers these conditions as essential factors for raising Kobe Wagyu cattle.
Chefs at Misono also offers wine, sake, beer and shochu that best fit each of their dishes. Personally, I recommend you to try the sake called Hukujyu(福寿), a 300-year-old, fruity and refreshing sake that is also rooted in Kobe City.
Access: 8 mins walk from Osaka Station (大阪駅)
Business Hours: 11:30 am-2:00 pm, 5 pm-10 pm (Mon-Sat)
Closed: Sun
Price Range: 2,000–3,000 (lunch), 10,000 -15,000 yen (dinner)
5. Gururi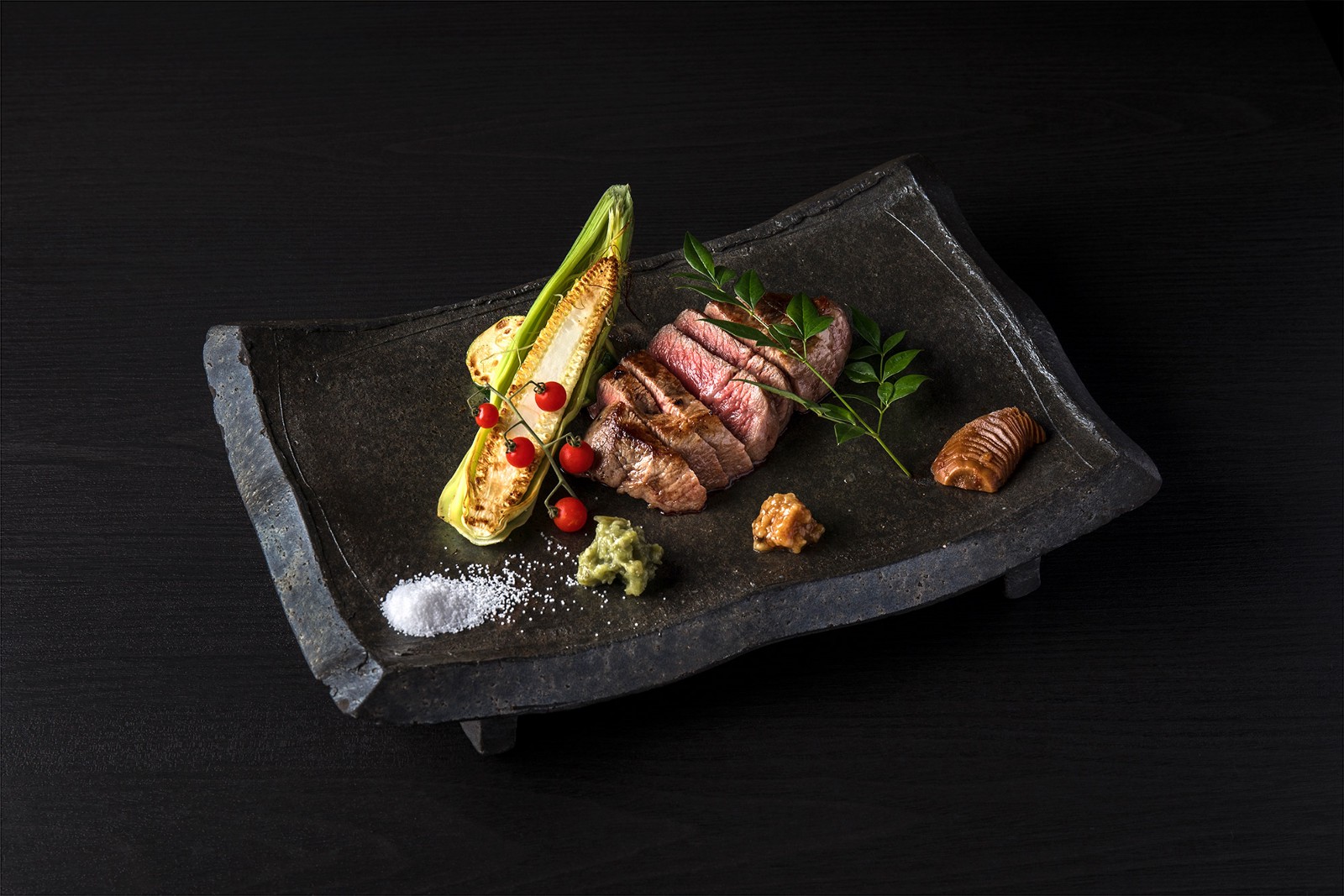 The last Wagyu restaurant we introduce is Gururi(ぐるり) which I personally found the most attractive among the Wagyu restaurants in Osaka . I would like to recommend this restaurant Gururi, especially for the tourists who came to Japan for the first time.
We understand it is always hard to make a decision when it comes to choosing the best restaurants in Japan since the country is incredibly rich in food culture. But this time, Gururu could be your answer.
The restaurant has both course and a la carte menu with delicious beef dishes. Gururi's course menu includes a wide variety of creative Japanese Wagyu dishes including Kobe Beef which makes them to be known as Wagyu Izakaya. There are counter seats and dining tables available.
Access: 4 mins walk from Yodoyabashi Station (淀屋橋駅)
Business Hours: 11:30 am-13:30 pm, 5:30 pm-10:30 pm (Mon-Sat)
Closed: Sun
Price Range: 1,000–2,000 (lunch), 6,000 -12,000 yen (dinner)
For more information about travelling in Osaka, please check out listed articles below, too!
▽Related Articles▽
▼Editor's Pick▼
---