Kuromon Market: Osaka's Popular & Historic Marketplace
Get to know more about "Osaka's Kitchen"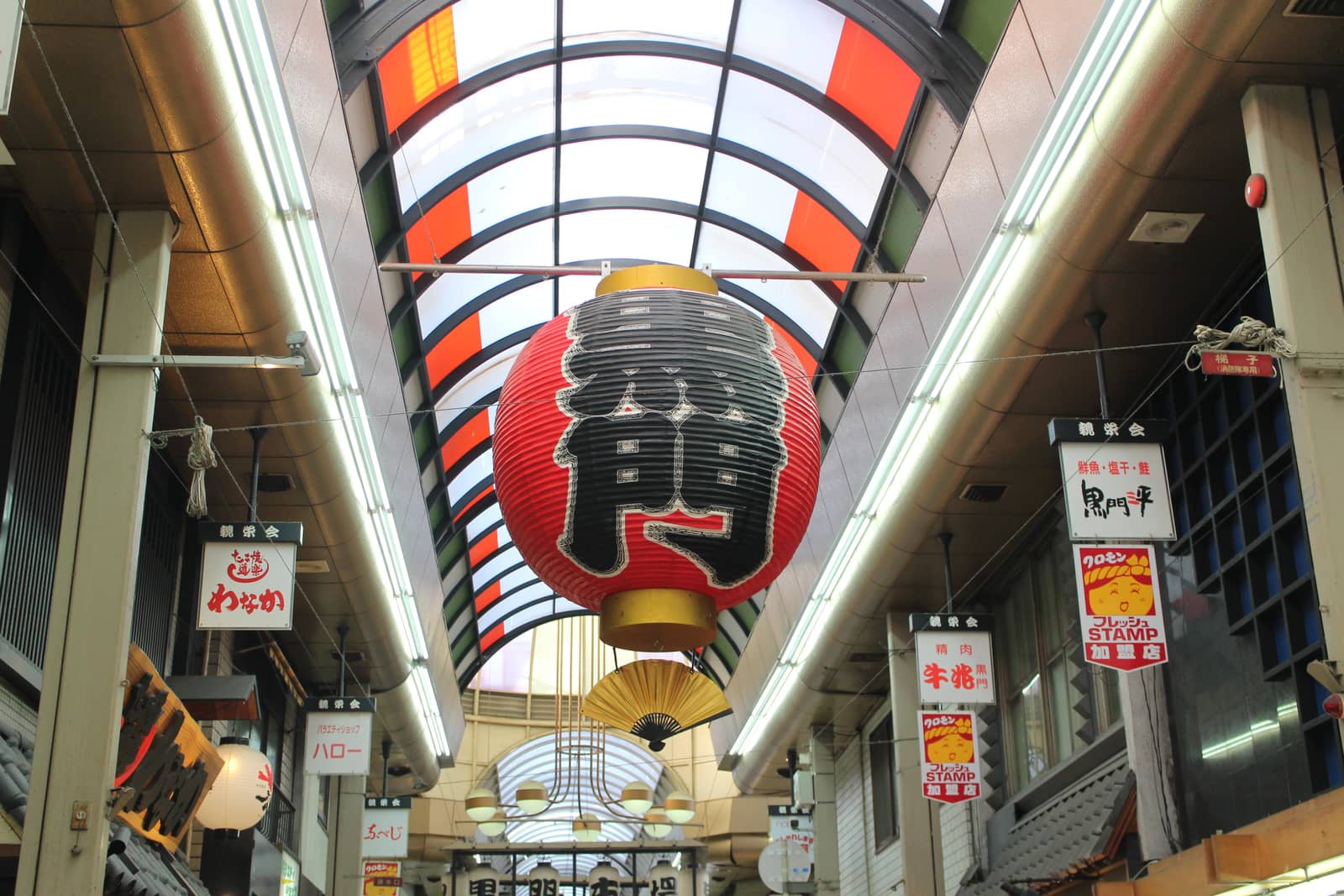 Kuromon Market (黒門市場), or "Kuromon Ichiba", is a 580m-long market street located in Osaka's Chuo ward.
Also known as "Naniwa no Daidokoro"(浪速の台所), which means "Osaka's Kitchen", this market has a history of over 190 years and has survived large fires and war attacks.
Kuromon Market is one of the largest markets in western Japan, having over 180 shops, stores, and restaurants.
Nowadays, it has become one of the "must visit" places in the area for foreign visitors, so much so that you will find more foreign visitors than Japanese visitors.
I will show you in this article about this popular market, including its history, recommended tours, how to get there, and interesting spots around the venue.
*Please note that this article contains affiliate links.
---
What is Kuromon Market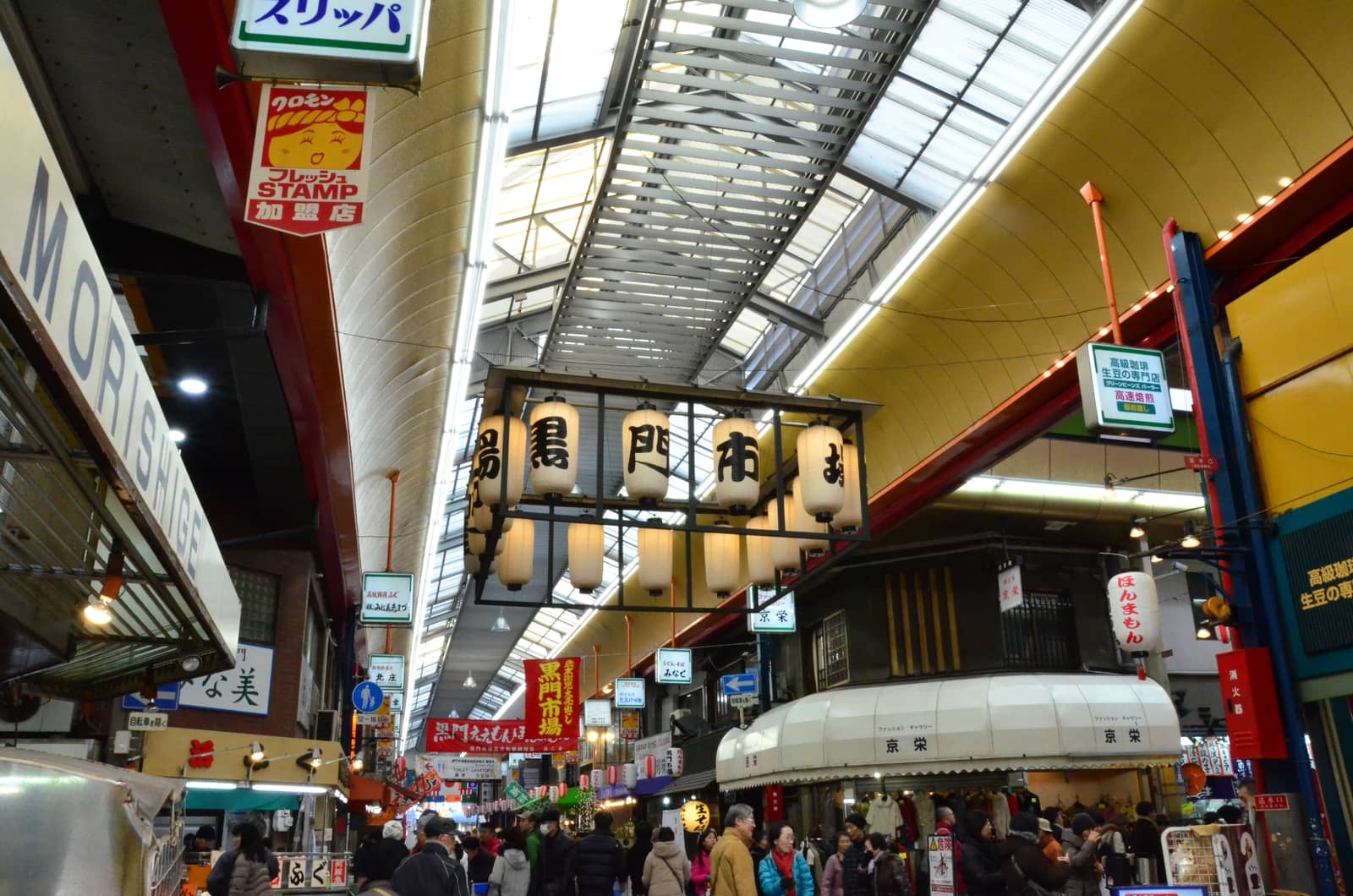 As I previously stated, Kuromon Market has a long history that dates back to the mid-Edo period.
The market was first called "Enmyoji Market" because there was a nearby Buddhist Temple called "Enmyoji"(圓明寺). Fishermen and merchants would gather in front of this temple, and that's the origin of this market.
This temple had a big black gate and that is why the market came to be known as "Kuromon Market" ("Kuromon" literally means "Black gate"). Enmyoji was destroyed by a huge fire back in 1912 so it is not there anymore, but the name of the market stuck.
The market also was half-destroyed during WWII but was rebuilt by the community.
The market used to be composed of shops selling mainly fresh fish, vegetables, fruits, and sweets. At the beginning of the 2010s, more restaurants, Izakaya, and cafes started to open and it is said that this boosted the popularity of the market for foreign visitors.
What to do & see at Kuromon Market
Kuromon Market has many different types of shops and restaurants, but the main attraction is still the fresh fish shops. About a quarter of the shops in the market are specialized in this. Restaurant chefs and homeowners come to get their supplies here because of the high-quality and freshness of the seafood that you can find here. Hence the nickname "Osaka's Kitchen".
Other than Fresh fish, you can also find shops for fresh vegetables and fruits as well as various kinds of sweets. One of the things that make this market popular is the fact that most of these shops will prepare and serve you their food for you to try right on the spot!
The market also has several clothes and shoe shops as well as many restaurants, cafes, and Izakaya. In other words, you can spend an entire day here if you wanted to.
Best Tours at Kuromon Market
A good way to get to know Kuromon Market is by taking a tour. Here are 2 tours that I recommend you.
The first one is a 4-hour tour that will take you around not only Kuromon Market but also the Dotonbori area. These 2 areas are where you can find the perfect representation of the Osaka vibe. The tour also includes a Sushi making experience. Learn how to make traditional Japanese sushi from a sushi master. You can check the details and make reservations by clicking the following link!
<<Book here for "Kuromon Market and Namba Area Exploration + Sushi Making Experience" Tour!>>
The second tour is also a 3-hour tour, but this one will guide you around Kuromon Market and Dotonbori. In comparison to the other tour, this one is a more "food and drinks" focused tour. You will get to try Yakitori, fatty tuna sushi, Takoyaki and much more!
If Osaka food is what you are most interested in, then this is the perfect tour for you!
<<Book here for "Food and Drink Tour" @ Kuromon Market and Dotonbori Area!>>
How to get to Kuromon Market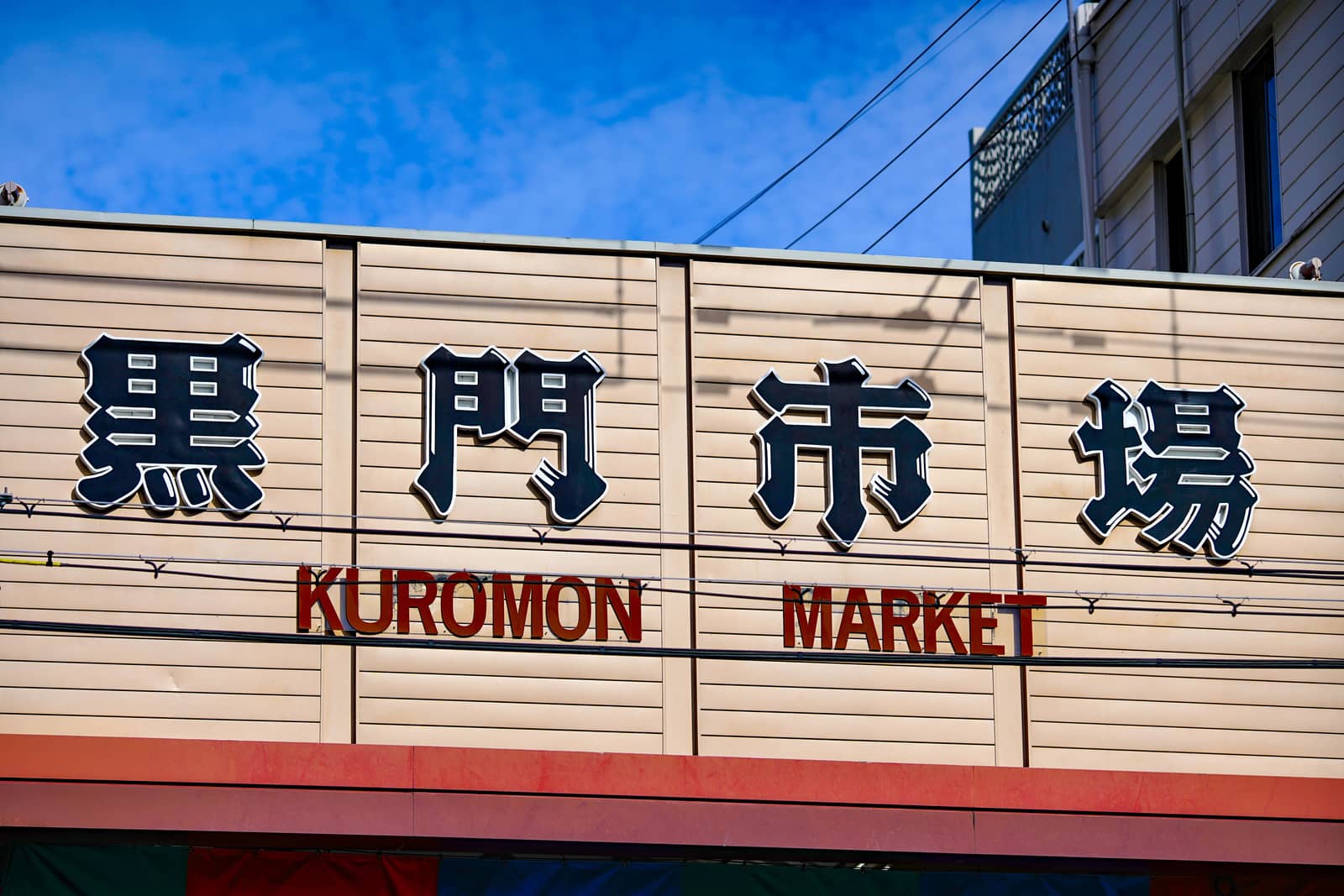 To Get to Kuromon Market, the simplest way is to use the Osaka Metro. The market is located just 5 minutes walking distance from Nippombashi Station (日本橋駅) Exit number 10.
It is also within walking distance from Namba Station (なんば駅) of the Nankai Line (南海本線).
Tourist attractions near Kuromon Market
Kuromon Market is located in a very central area which means access to many different popular spots is relatively easy. Here are some of the popular spots located near Kuromon Market.
-1st. Kaiyukan Aquarium: One of the world's largest public aquarium. From the smallest of sea creatures to whale sharks. If you like the sea life, then this place is a MUST!
-2nd. Osaka Castle: Arguably the most significant structure of all of Osaka. It is not only famous for its aesthetic beauty, but also because of its historic significance.
-3rd. Dotonbori: One of the most visited tourist areas in all of Osaka. Famous shop displays and flashy neon lights at night attract millions of visitors every year.
-4th. Shitennoji Temple: Said to be one of the oldest temples existing in all of Japan. You will find a beautiful Japanese garden as well as several national treasures.
-5th. Shinsaibashi: Popular shopping district with a long history. You will find here all the popular brands, both Japanese and international.
Hotels & Restaurants near Kuromon Market
Sotetsu Grand Fresa Osaka Namba (相鉄 グランドフレッサ 大阪なんば) is a hotel located within walking distance from Kuromon Market.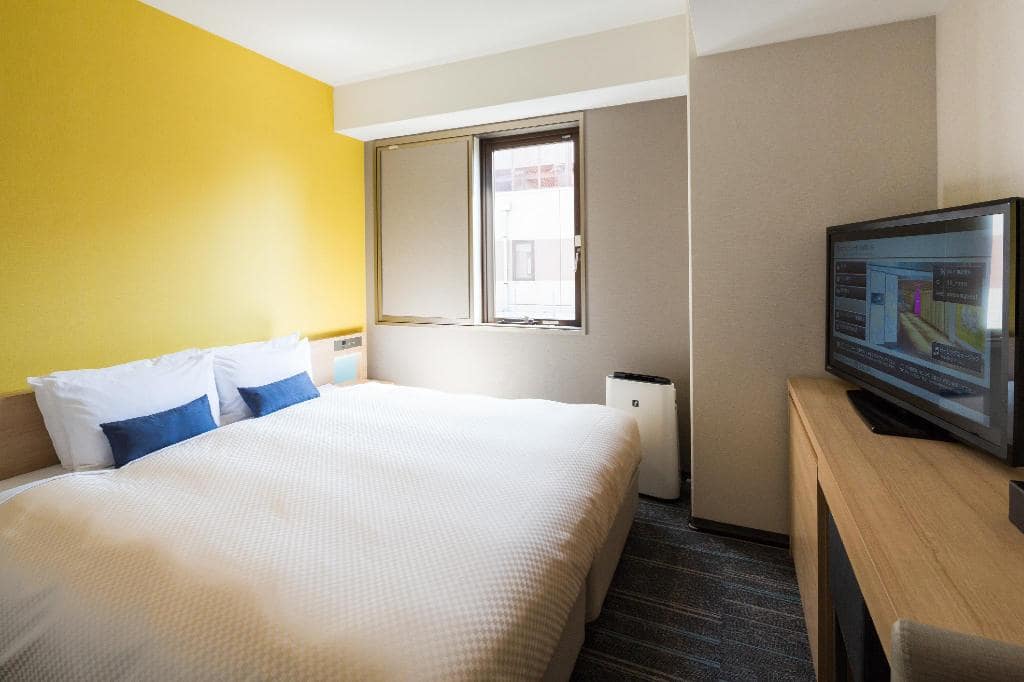 Although being a mid-range priced hotel, you will be surprised how complete its service is. Besides having great accessibility, this hotel offers spacious rooms, high-tech/high-security, and all the essential amenities.
You can make reservations from the following link!
<<Book "Sotetsu Grand Fresa Osaka Namba" at the best price!!>>
Here are also some articles you may find helpful for when you're looking for a place to stay in Osaka!
▶5 Best Cool and Chic Airbnb in Osaka!
When it comes to restaurants in Osaka, here are some articles you can check out to find good options during your Osaka trip!
---
Want more ideas for things to do at Osaka? Check out the following articles!
▽Related Articles▽
▼Editor's Picks▼
---