SUPER NINTENDO WORLD: Mario's Area at Universal Studio Japan
The Latest Info about Super Nintendo World at USJ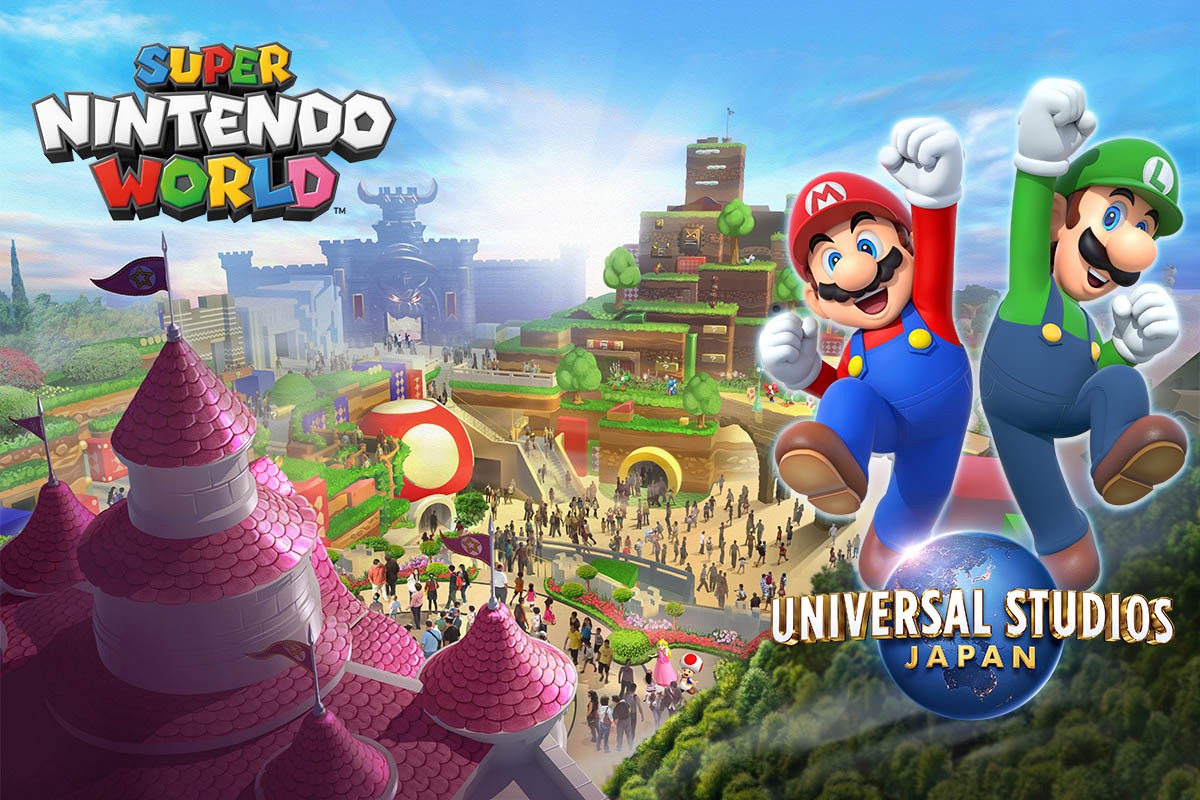 One of the hottest news in Japan in 2020 is SUPER NINTENDO WORLD, which will open at Universal Studio Japan in Osaka before opening the Tokyo Olympics. At the Mario-themed world, there are various attractions including high-tech rides with the theme of Mario Kart, Yoshi and so on. Super Nintendo World is the one and only playground to experience the real world of Mario and other Nintendo characters.
*Please note that this article contains affiliate links.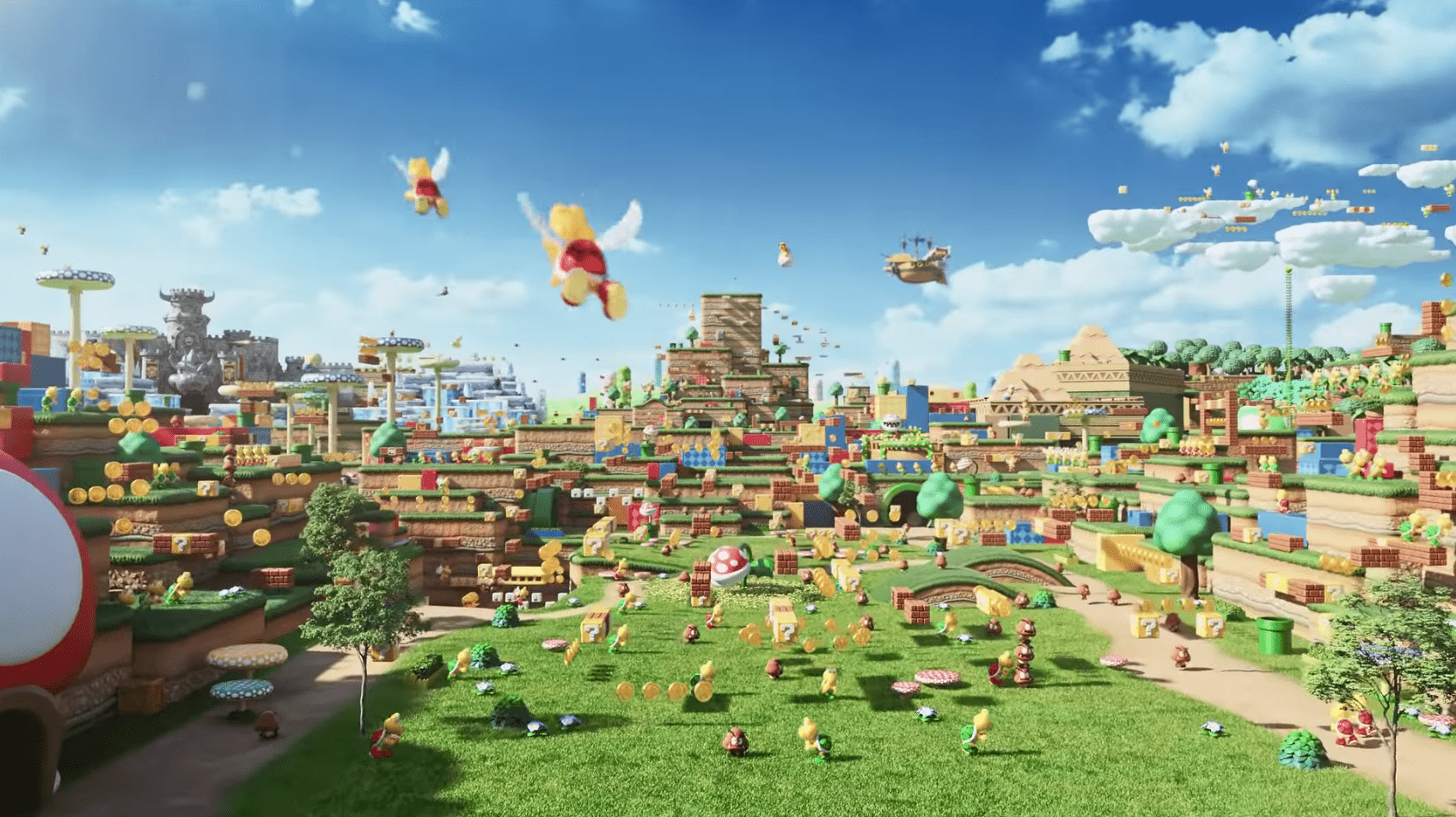 On the 14th January, 2020, the latest information about Super Nintendo World has been officially released through the presentation. It's announced that Super Nintendo World features Mario-themed smart wristbands "Power-up Band" which enables you to have totally new experiences at Univesal Studio Japan and any other amusement parks. Super Nintendo World offers a lineup of wristwatch-shaped wristbands with the Mario's characters' designs such as Mario, Luigi, Princess Peach, Yoshi, etc (Power-up Bands are not included in the admission fee of Universal Studio Japan).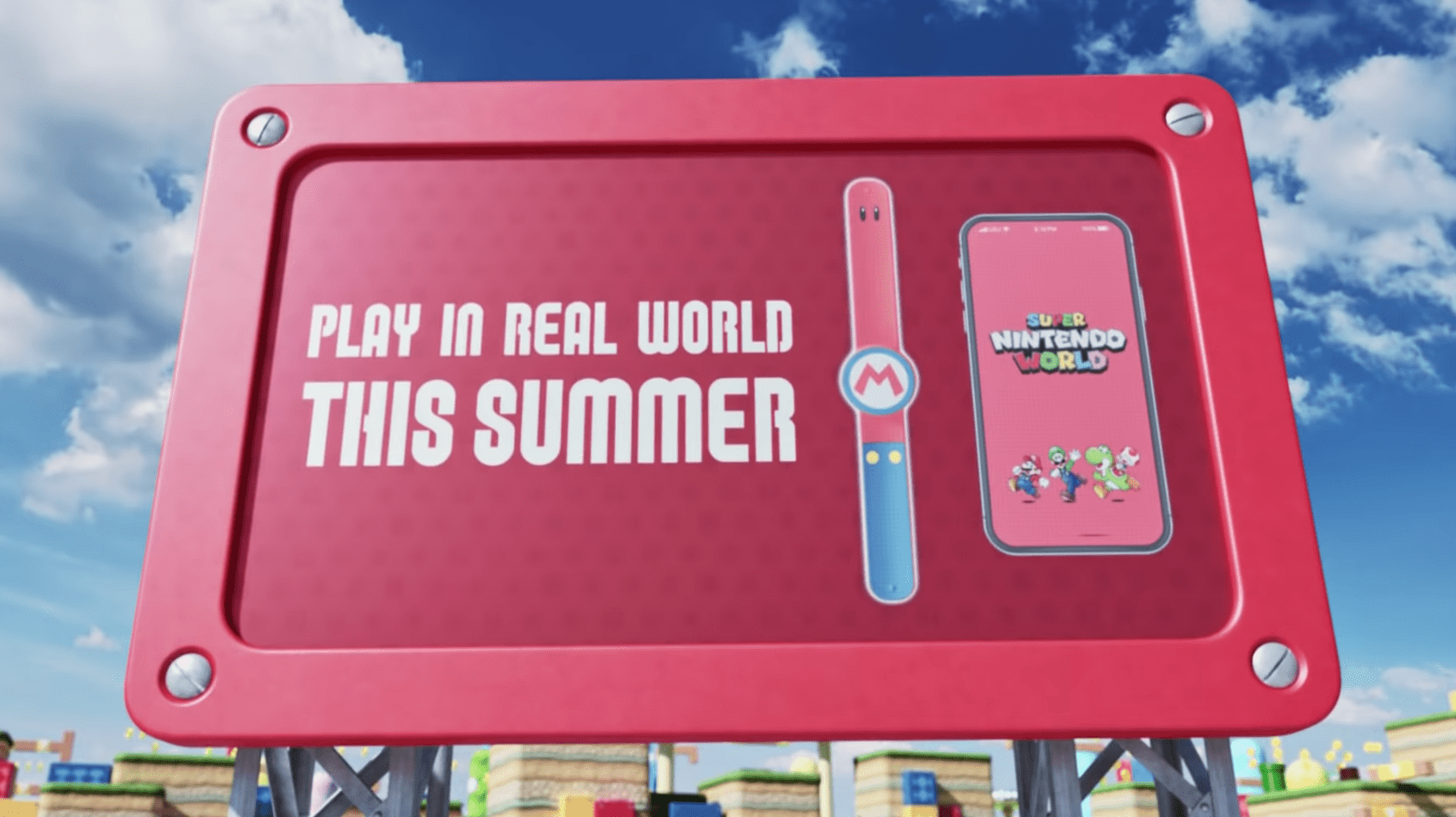 With the smart wristbands and Universal Studio Japan's app, you can play at Super Nintendo World getting coins and stars by hitting the question blocks. Guests at Super Nintendo World can lively compete who can get the most coins like the game Super Mario. In addition, the other game is offered to guests with Power-up Bands: Key Challenge. They play Key Challenge through collaboration with other guests to clear it by battling with Koopa Jr. and other enemies.
It is also announced that there are exclusive ride attractions with the theme of Mario Kart and Yoshi at Super Nintendo World. Of course, all age groups from kids to adults can enjoy the Mario's world throughout the body.
When is the opening date of Super Nintendo World?
The exact opening date of Super Nintendo World has not been officially released yet. It will open before Olympic Games Tokyo 2020 opening which will start on the 24th July.
How to buy tickets for Super Nintendo World at Universal Studio Japan?
You can buy your tickets for Universal Studio Japan which will be good for Super Nintendo World though the Power-up Band are sold separately as mentioned above. Universal Studio Japan may be too crowded to get last-minute tickets since Super Nintendo World is getting much attention from all over the world. It is recommended to book the tickets in advance here!
▶ Book your USJ Official e-tickets here!
Watch the newly-released video for Super Nintendo World!!
<<Super Nintendo World>>
Date: Before opening the Tokyo Olympics
Have you heard Universal Express™ Pass which allows you to skip the long line for particular popular attractions? Learn more about Universal Express™ Pass in this link below.
▶︎Universal Studios Japan Ticket and Express Pass Guide
In case you are looking for an accommodation nearby, here is the list of recommended hotels.
▶︎Where to Stay near Universal Studios Japan
How to Get to Universal Studio Japan
For reaching Universal Studio Japan smoothly, check out the best way to get there!
▶︎How to Get to Universal Studios Japan: Bus or Train?
This article will be updated when additional information is released, especially the exact date of Super Nintendo World's opening. Just stay tuned!
For more info about Universal Studio Japan and Japanese pop culture, you might also like these articles below!
▽Related Articles▽
▼Editor's Picks▼
---