Dotonbori: Things to Do
Best Things to Do and Restaurants in Dotonbori, Osaka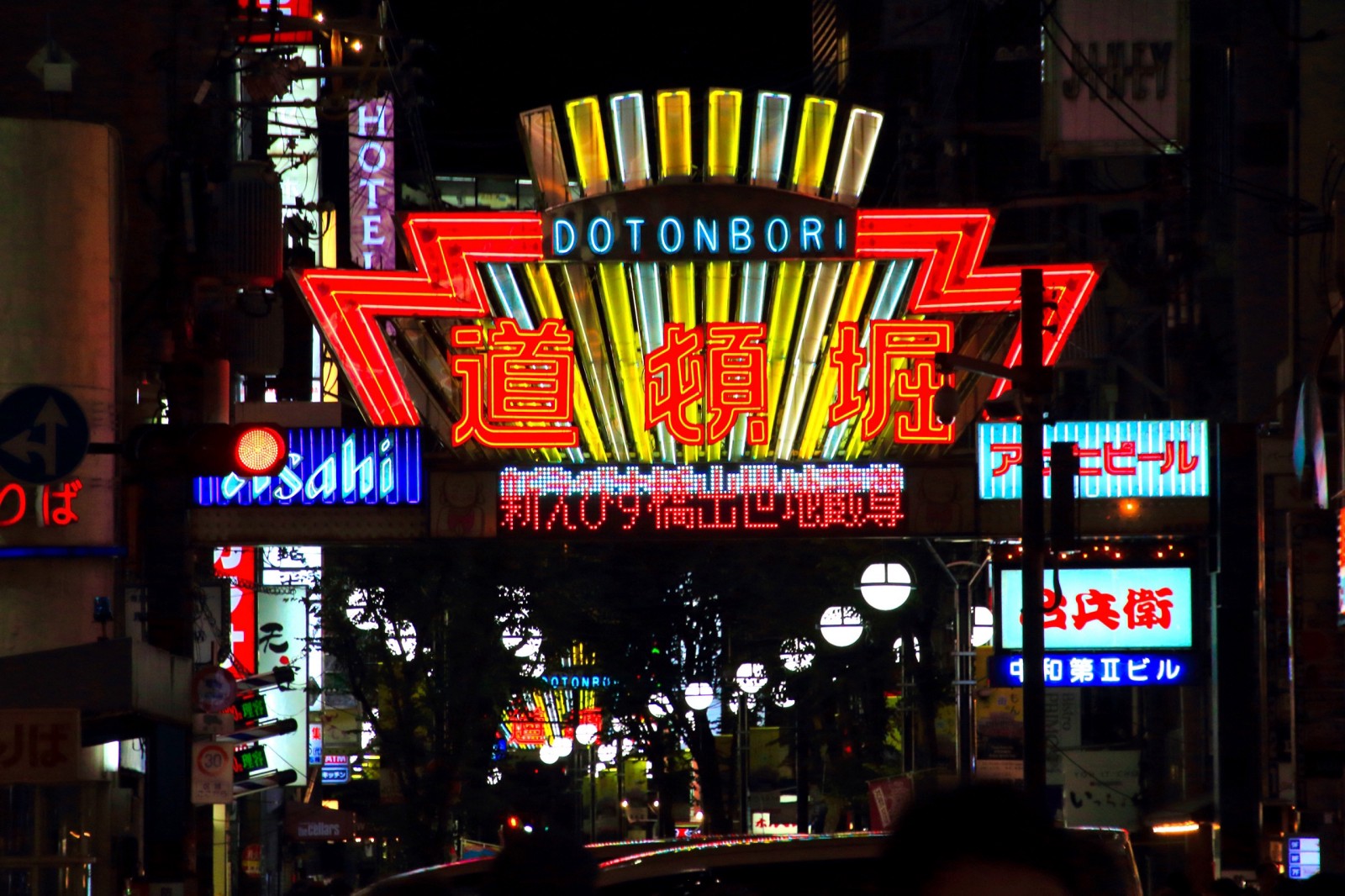 Dotombori is one of the most popular and visited towns in Osaka, Japan's second largest city. Osaka is famous for its various regional food, and Dotonbori is the symbol of the Osaka's "kitchen". The nightlife town gleaming with numbers of neon lights of signboards has no shortage of tourist attraction. From eating regional food such as Takoyaki and Okonomiyaki to shopping unique items, here are 10 best things do in Dotonbori.
You shouldn't miss the chance to experience of the authentic tastes of these regional food at least in Dotonbori.
*Please note that this article contains affiliate links.
1. Tasting the best Okonomiyaki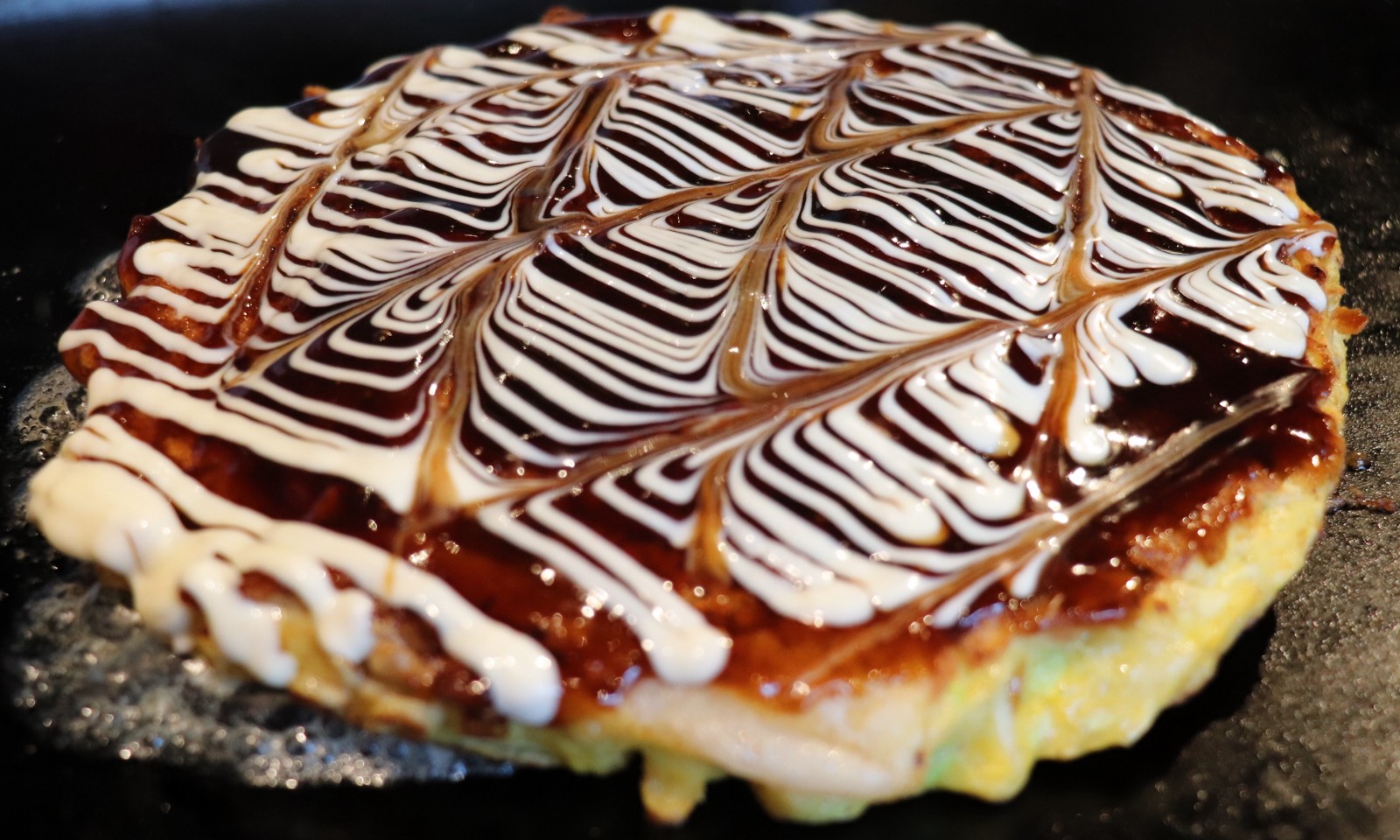 Okonomiyaki is one of the most known and popular Japanese food which originated in Osaka. There are a variety of flavors and toppings for Okonomiyaki, and some Okonomiyaki restaurants offer the chance for self-cooking of the dish on the table. Cooking Okonomiyaki itself is a really fun experience!
Recommended Restaurant: Chibo (千房)
Hours: 11:00–25:00 (Mon-Sat)/11:00-24:00 (Sun)
You should not miss the chance to taste Osaka's regional dishes including Okonomiyaki at Dotonbori. If you want to know where to visit for authentic specialties, take part in this wonderful food tour with a local guide! You can visit surely delicious Japanese food restaurants and Izakaya which you don't get to know without a direction by Japanese people.
2. Traveling Dotonbori with Takoyaki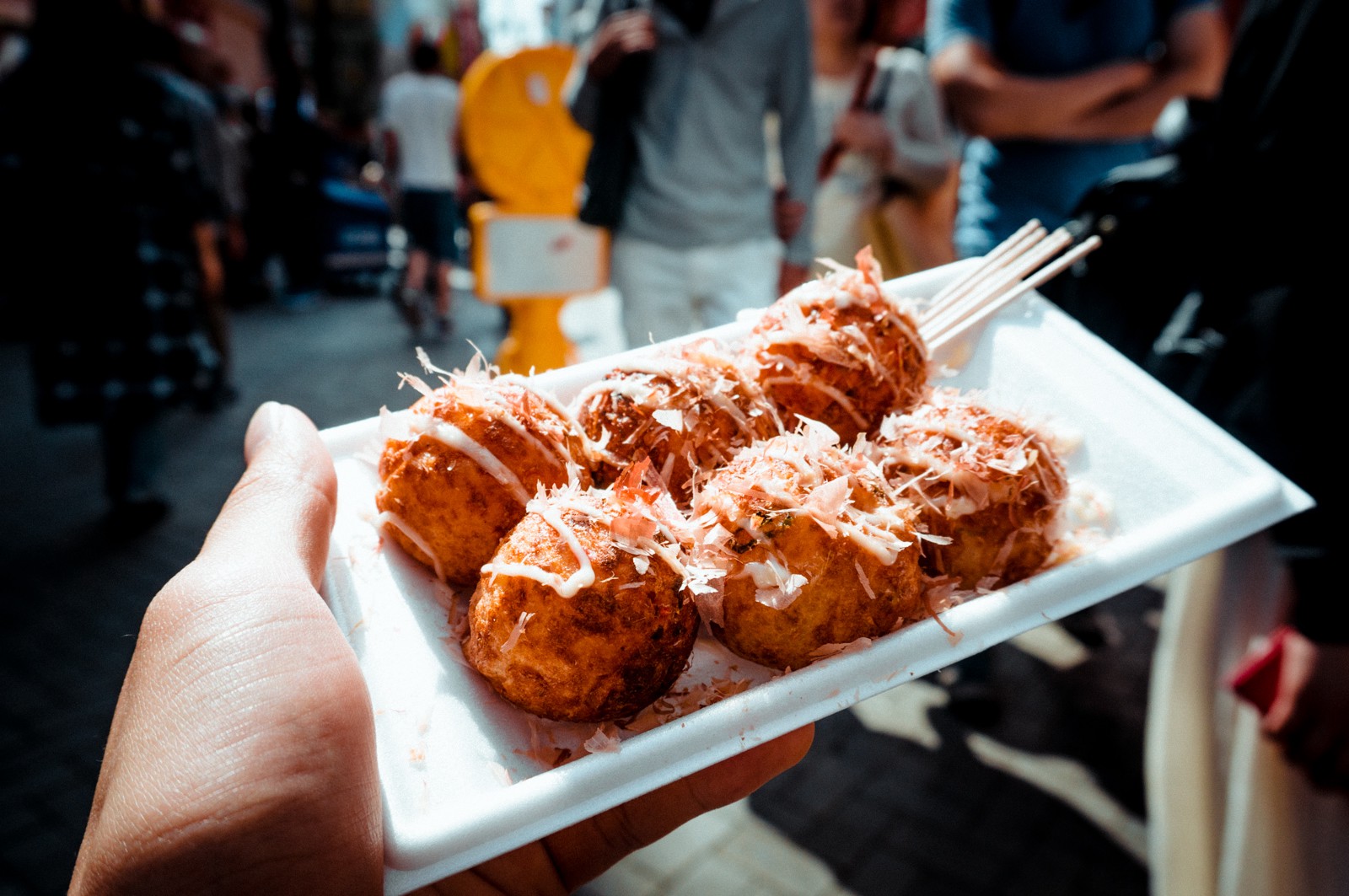 Takoyaki, which is a little round shaped ball containing a piece of octopuses, is also the symbol of Osaka's regional food as well as Okonimiyaki. Takoyaki is very portable to eat while walking around Dotonbori. You can enjoy not only eating but also cook Takoyaki by yourself at Dotonbori Konamon Museum.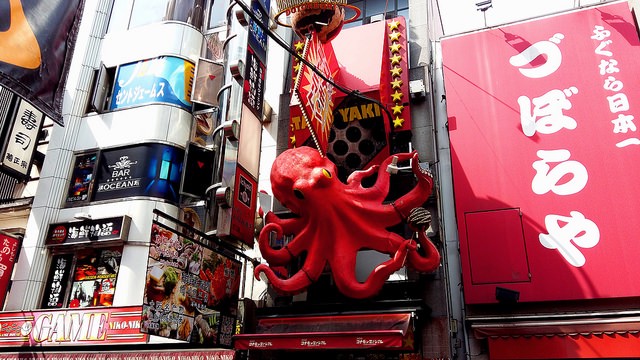 Recommended Restaurant: Juhachiban SONS-DOHTONBORI (たこ焼十八番SONS-DOHTONBORI)
Hours: 11:00-22:00 (everyday)
Dotonbori Konamon Museum (道頓堀 コナモンミュージアム)
Hours: 11:00-22:00 (everyday)
3. Eating crabs at Kani Douraku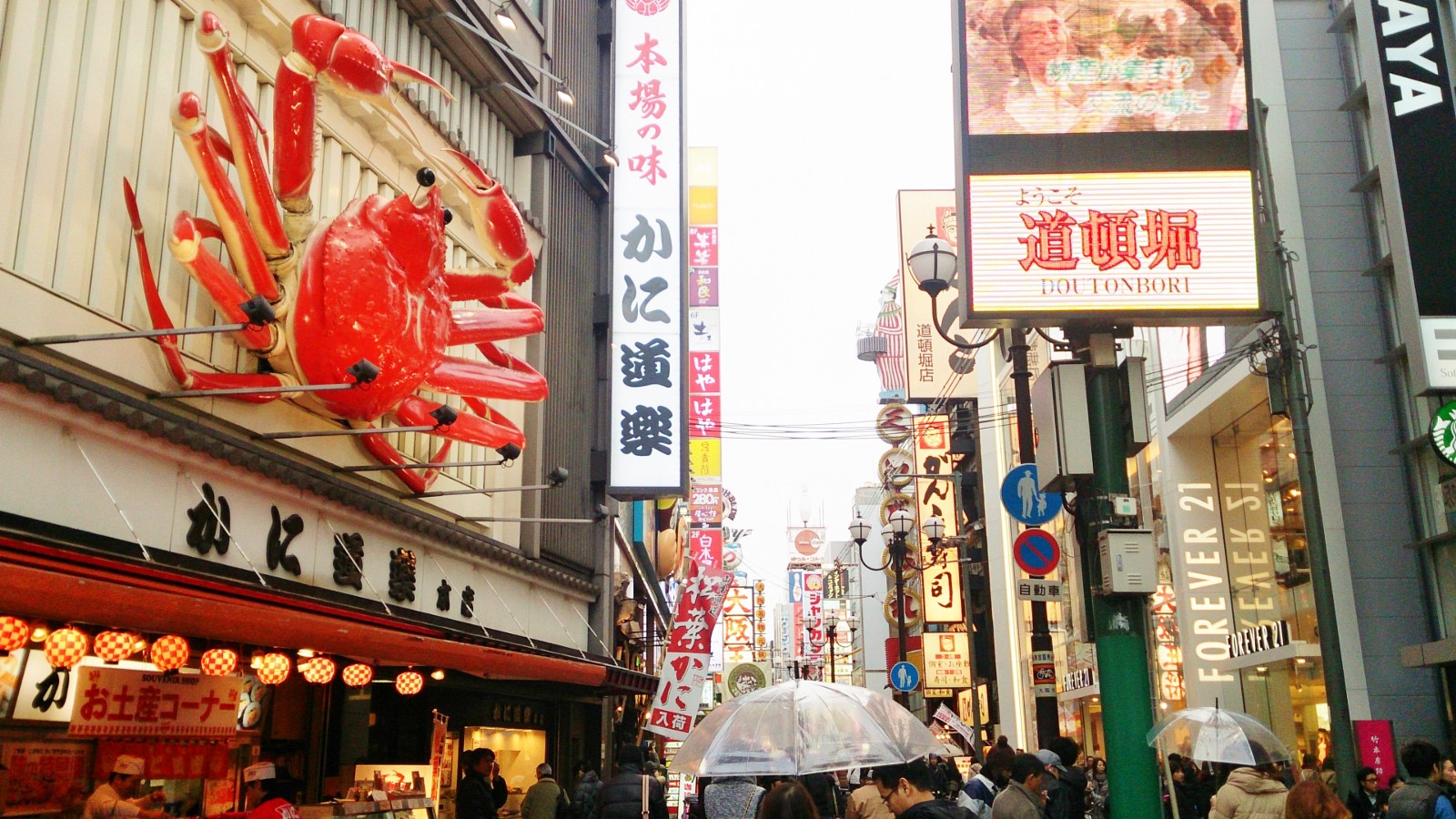 Kani Douraku is one of the most popular restaurants in Dotonbori, Osaka, and you can easily find a large crab displayed above the entrance of the branch of Dotonbori. It serves fresh crabs cooked in many ways at an affordable price. The crab restaurant is too popular to have seats without queuing, so book your seat in advance online here!!
Recommended Restaurant: Kani Douraku Dotonbori Honten (かに道楽 道頓堀本店)
Hours: 11:00-23:00 (everyday)
Map: https://goo.gl/kpxtGA
Reservation: http://bit.ly/2Ds9n81
4. Experiencing Kushikatsu like the local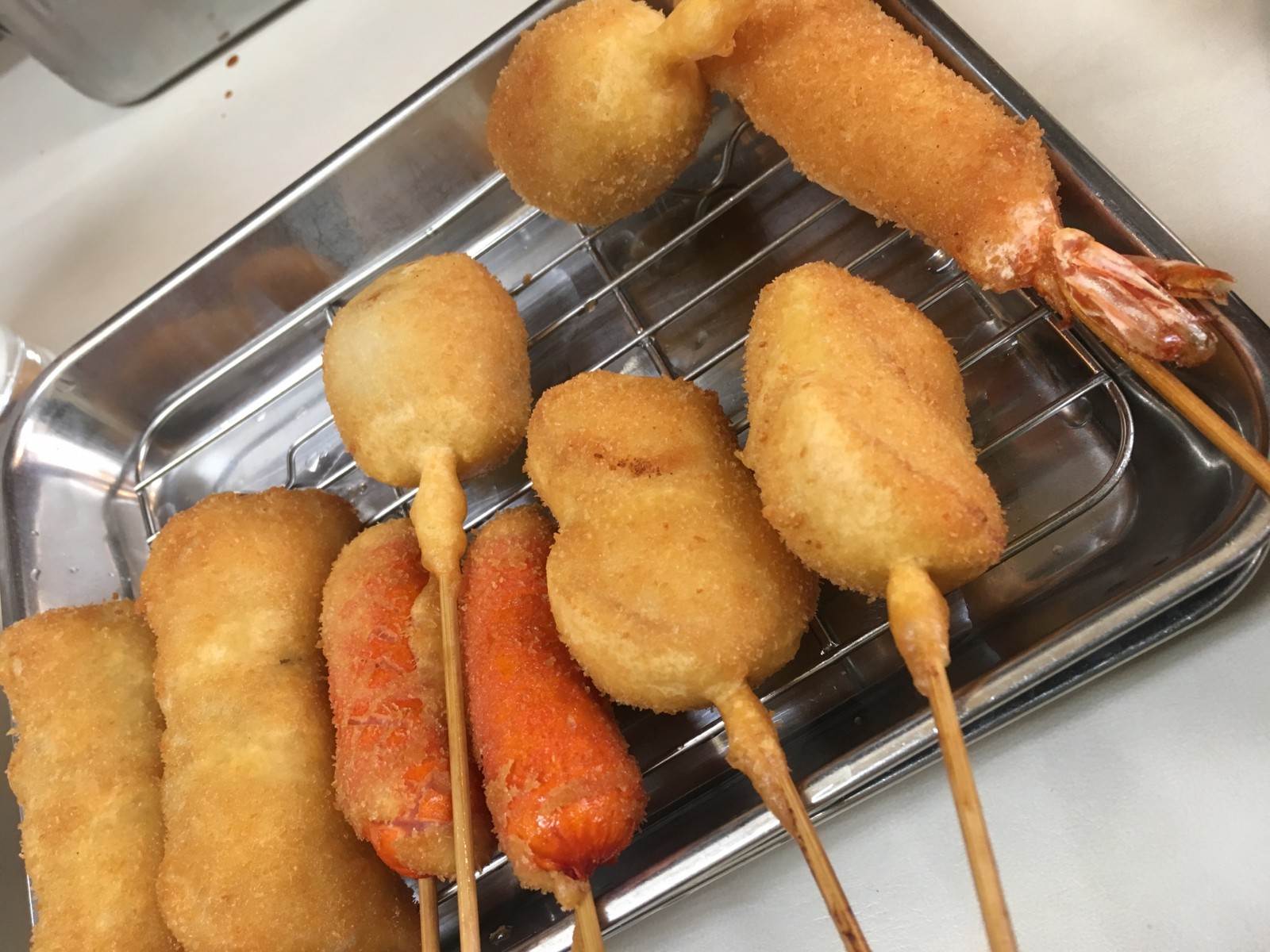 Kushikatsu, a deep fried stick dish, has been also loved by local people for a long time. Various ingredients are fried including meat, seafood and vegetables. There are buckets of sauce on the table to dip Kushikatsu, but be noted that it's not allowed to dip the same stick twice for hygienic reason. Dip only once!
Recommended Restaurant: Daruma Dotonbori (だるま 道頓堀)
Hours: 11:30-22:30 (everyday)
5. Dining with Tecchiri and Tessa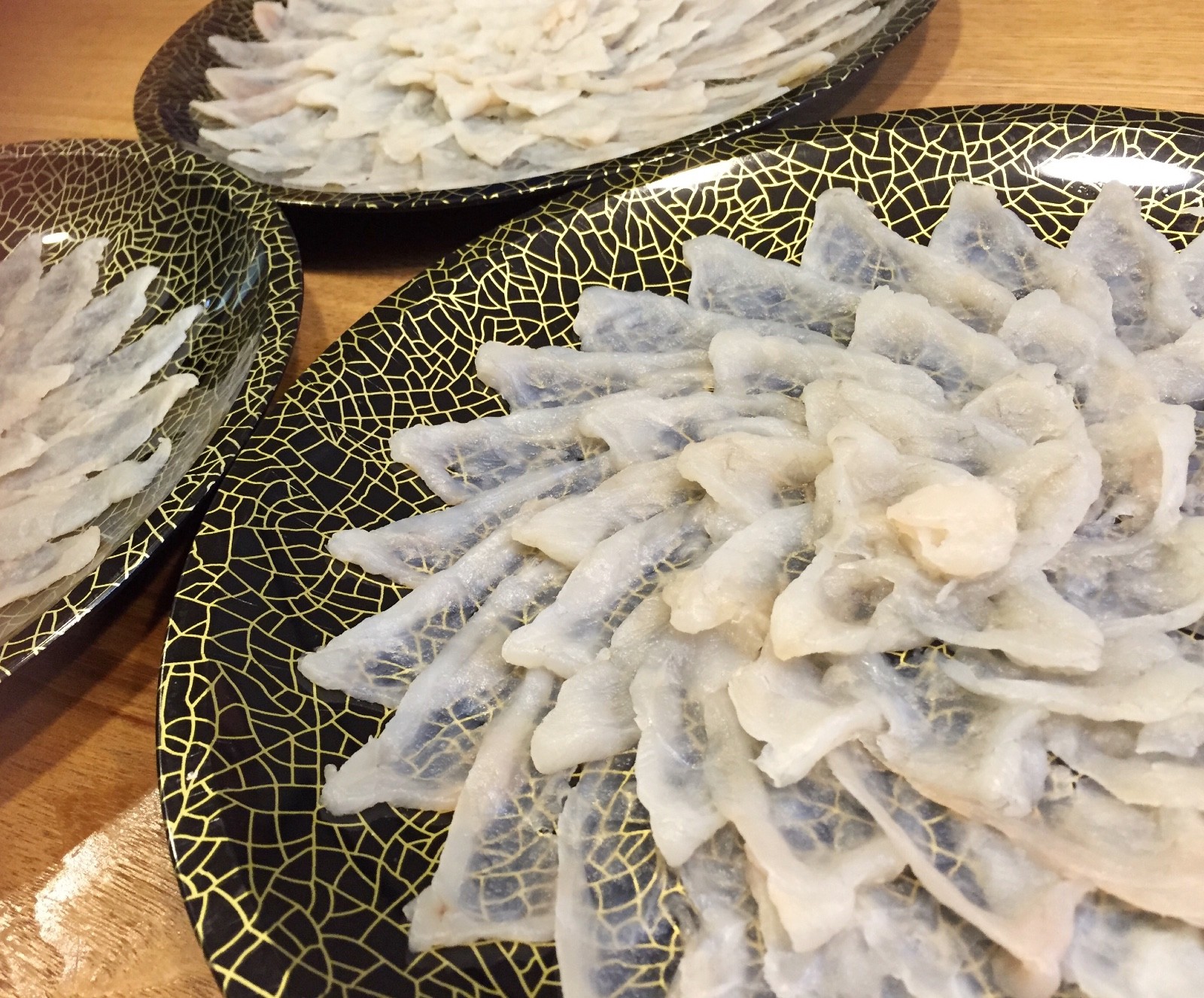 If you like seafood and complete famous Japanese food such as sushi and Kaisendon (seafood bowl), it is recommended to try Tecchiri and Tessa in Dotonbori. Tecchiri and Tessa are cooked with fugu (pufferfish), and the fish is consumed most in Osaka (60% of all in Japan). Tecchiri is served in a Shabushabu style with a hot pot and Tessa in Sashimi style (raw fish). For the authentic taste of the regional dishes, Zuboraya is one of the most-visited fugu restaurants in Dotonbori.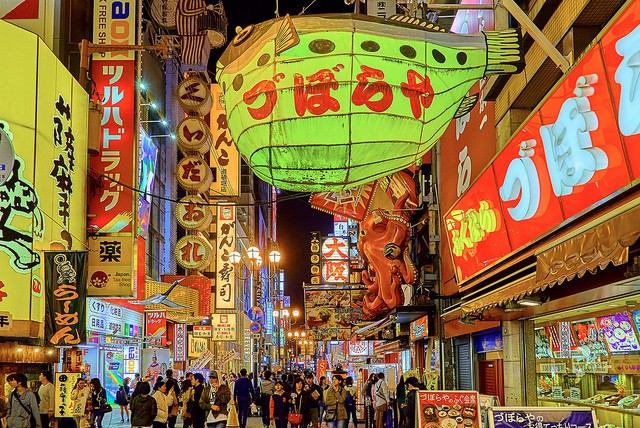 Recommended Restaurant: Zuboraya Dotonbori (づぼらや 道頓堀)
Hours: 11:00–23:00
Close: 1st January
6. Photographing with Glico Sign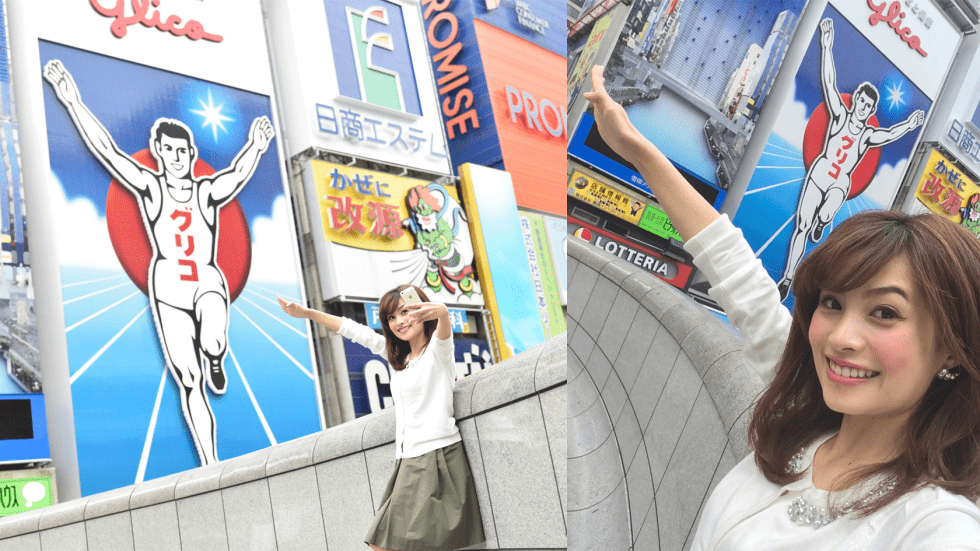 The Glico sign may be the first thing you see at Dotonbori, which is shaped with a running man. Glico is a Japanese food company which was founded in Osaka and the running man is its icon. Lots of tourist take photos again the Glico sign in the same pose as him.
7. Shopping at Kuidaore Shop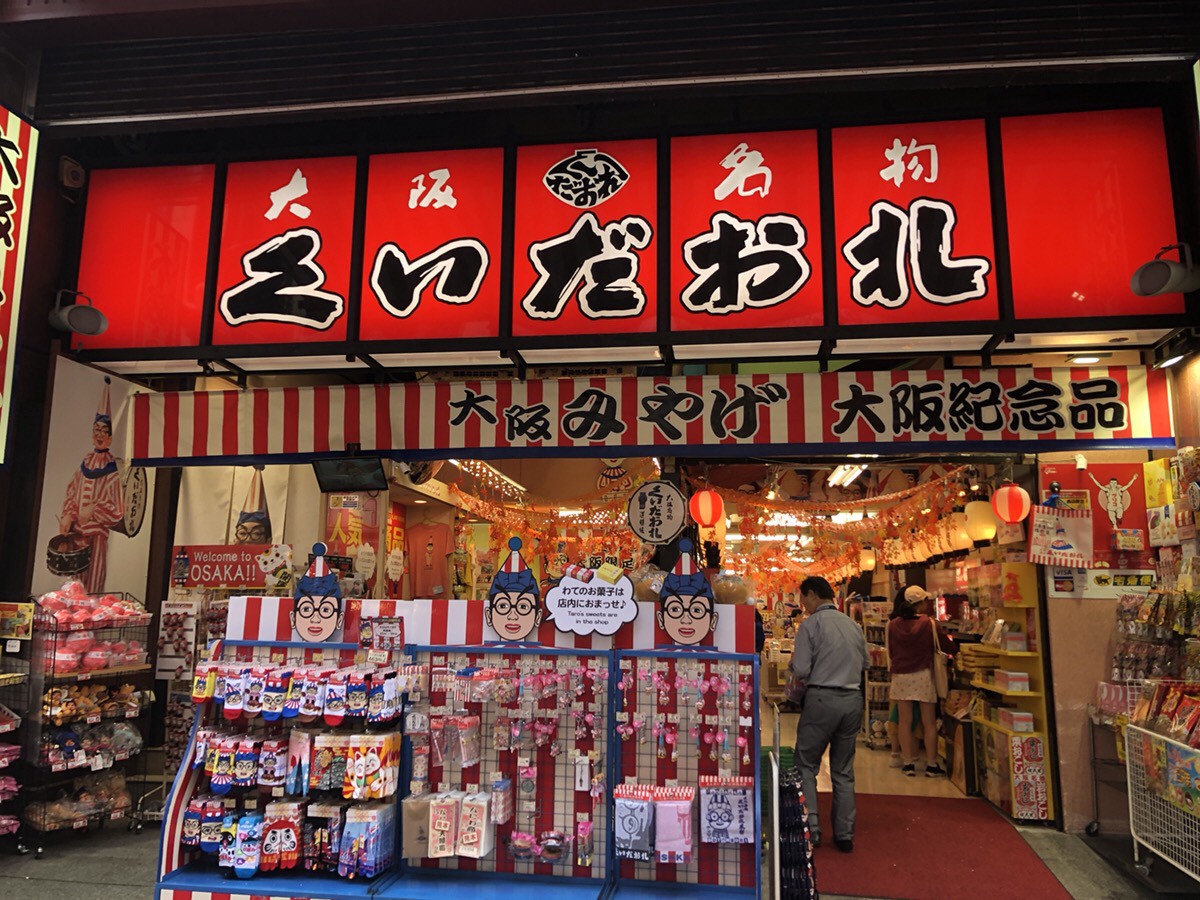 Let's find another icon of Dotonbori: Kuidaore Taro. The mascot stands at the entrance of Nakaza Kuidaore Building (中座くいだおれビル). Kuidaore means "eating till you drop" and the word is perfect for the gourmet town Dotonbori. You can enjoy shopping unique items related to Dotonbori and Kuidaore Taro at the souvenir shop named Osaka Meibutsu, KUIDAORE, which is located just next to Nakaza Kuidaore Building.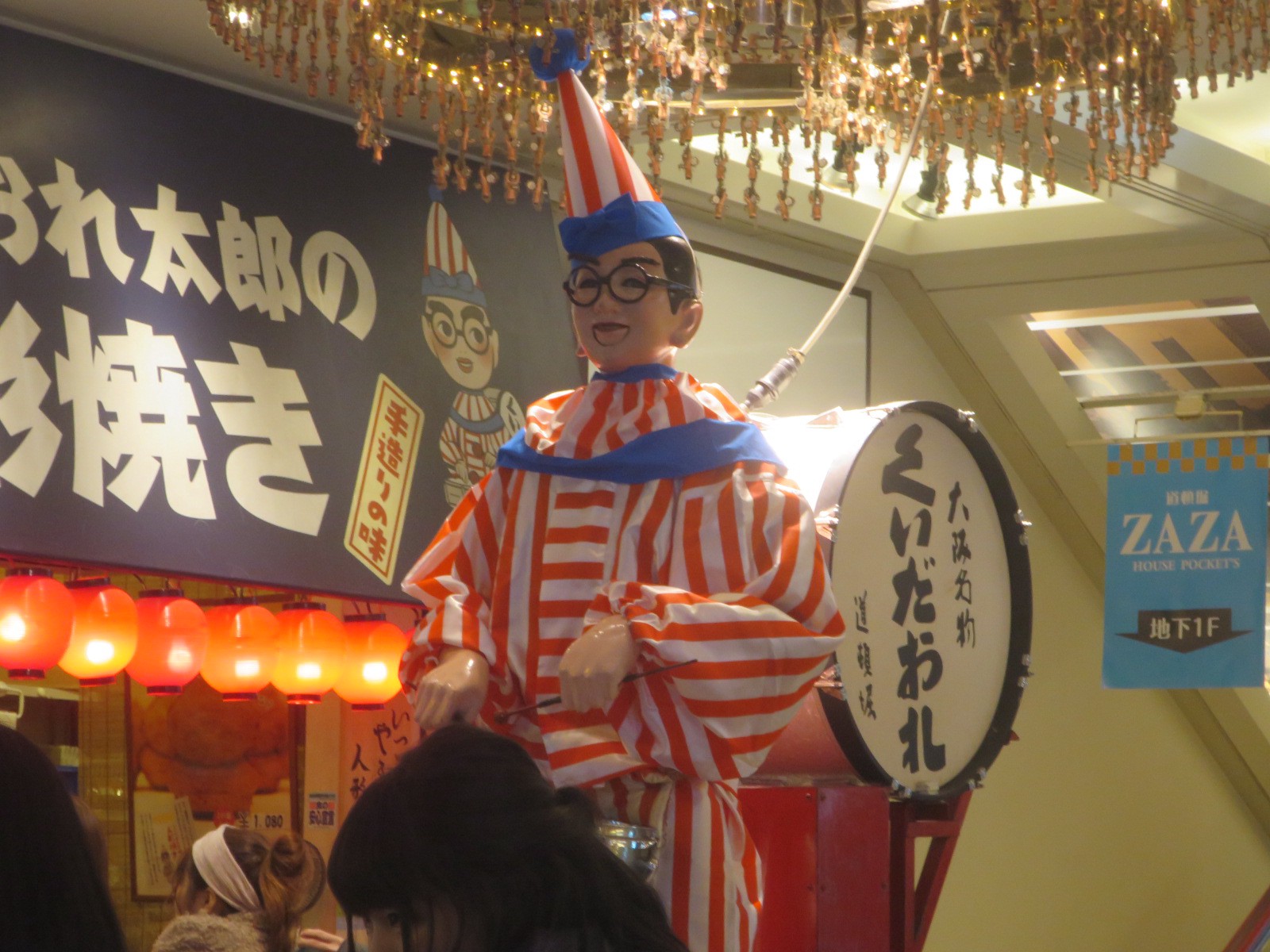 Osaka Meibutsu, KUIDAORE (大阪名物 くいだおれ)
Hours: 9:30-22:00 (everyday)
8. Cruising on the Dotonbori River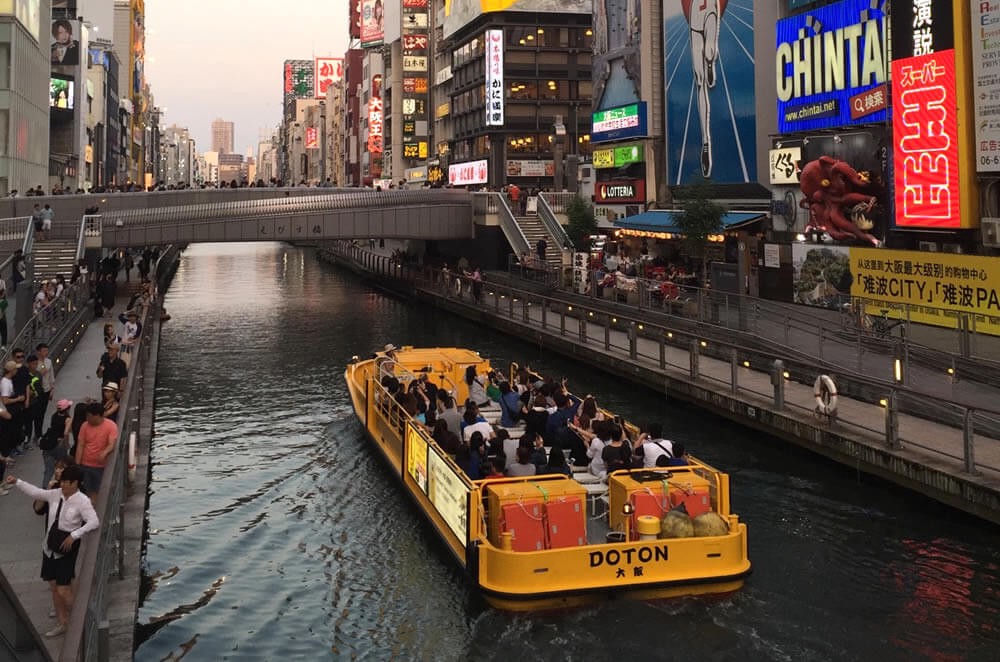 Osaka is also known as the water capital for the Dotonbori River running through the Dotonbori area. You can enjoy cruising along the river while viewing cherry blossoms in spring and shiny illumination in winter.
More info: http://www.ipponmatsu.co.jp/cruise/tombori.html
9. Drinking at Hozenji-Yokocho Alley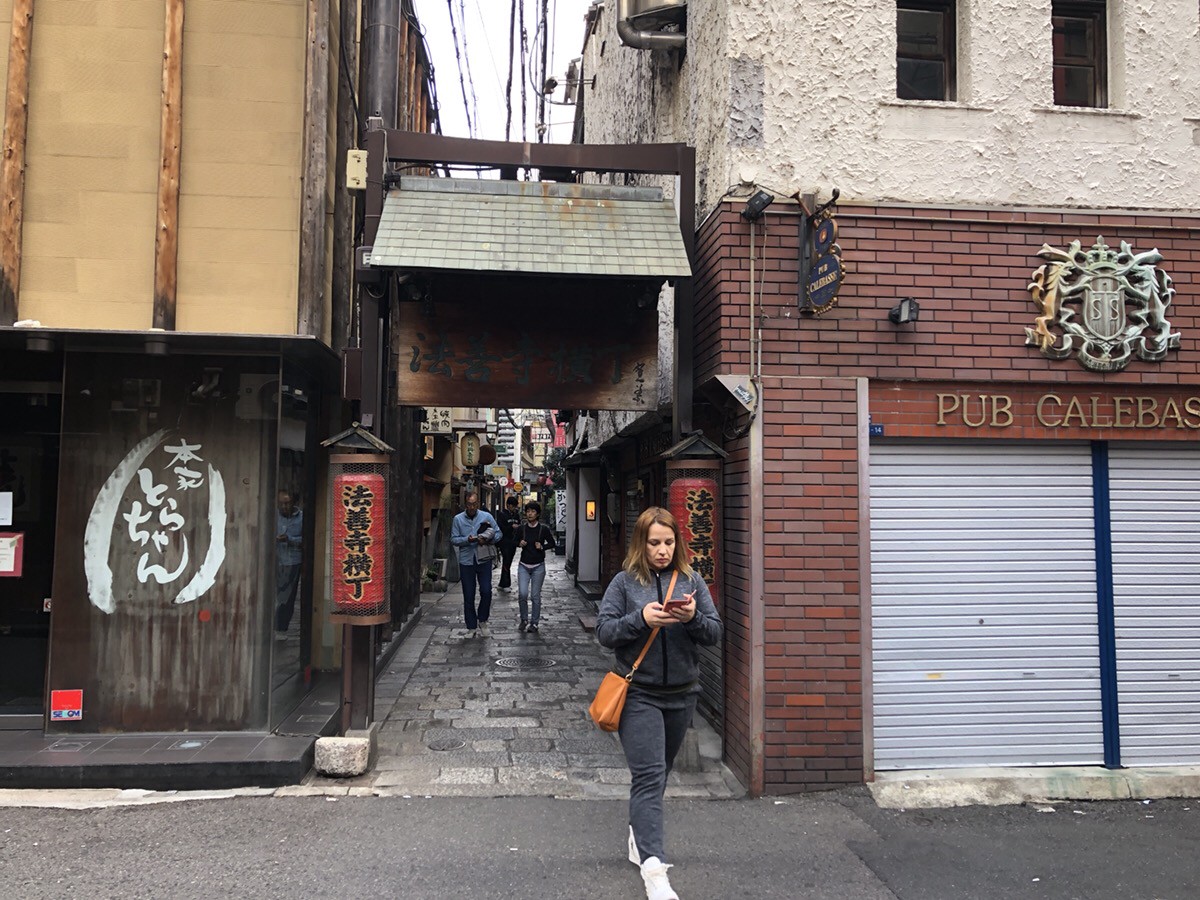 Hozenji-Yokocho Alley is one of the best nightlife spots in Osaka for drinking. There are over 60 tiny traditional Japanese restaurants and bars in Hozenji-Yokocho Alley. The stone-paved alley is filled with the atmosphere of historical Osaka. It is very close to Dotonbori but never busy or bustling.
10. Extending your trip to Shinsaibashi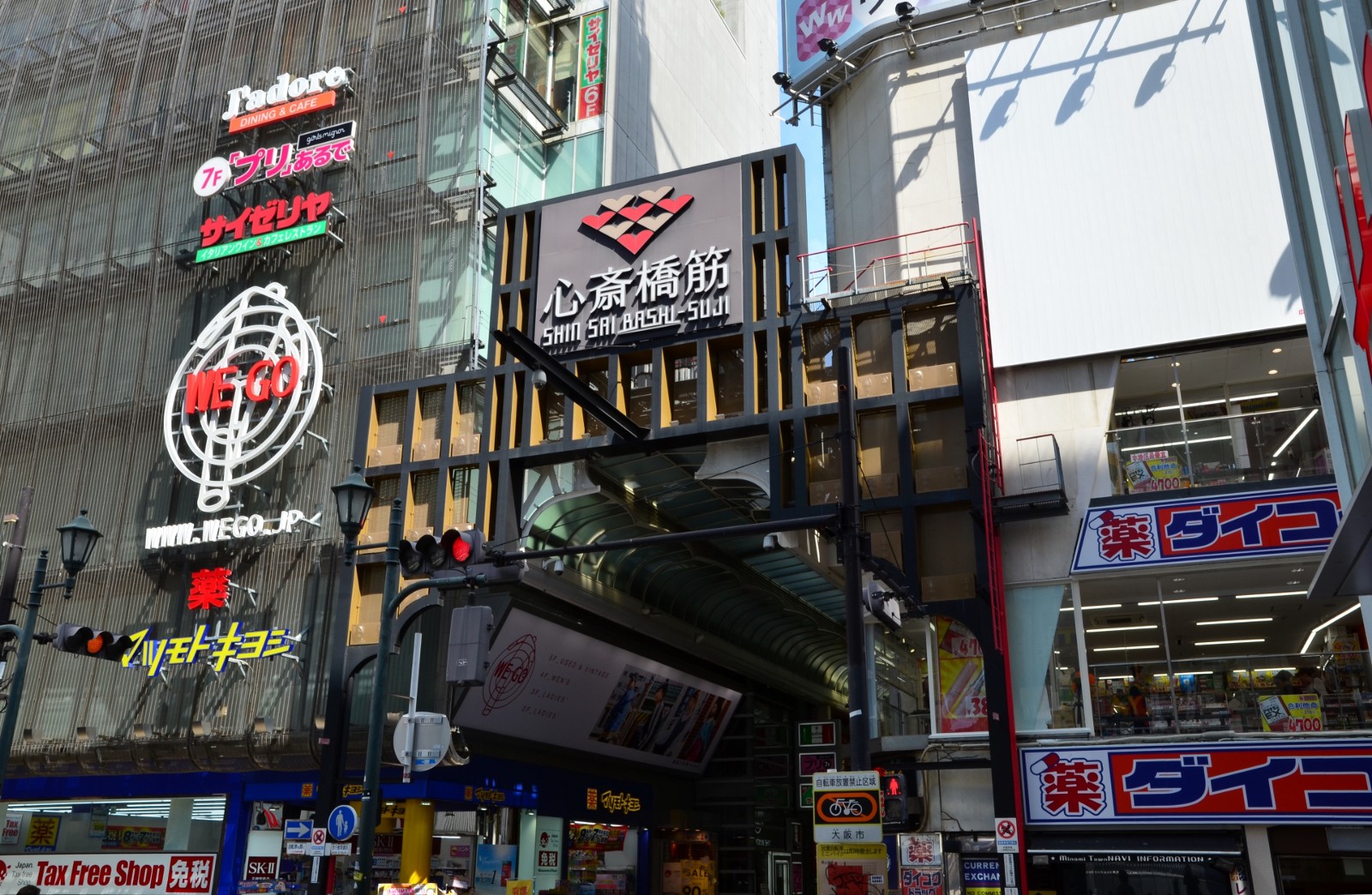 For more shopping spots, it is easy to get to the best shopping neighborhood Shinsaibashi from Dotonbori. There are hundreds of shops from clothing products to cosmetics items, which meet all your needs of shopping. Just 10 mins walking to get to each other.
Explore Dotonbori deeper with "Dotonbori Food Crawl & Food Sample Tour" by Magical Trip! Have the authentic Osaka food experience with the popular food walking tour by hitting both classic and hidden spots in Dotonbori, trying several local food and making food samples 🙂 Check the link below for more details and book the tour with discount!
If you are wondering what to do in Osaka, check this article below!
▶︎Things to Do in Osaka
Dotonbori is one of the most recommended places to visit in Osaka with various attractions like above. Additionally, there are numerous tourist sites in Osaka, so check these articles below for more info!
▽Related Articles▽
▼Editor's Picks▼
---