8 Best RAMEN Restaurants in SHIBUYA
Delicious and Popular Ramen Shops in Shibuya, Tokyo!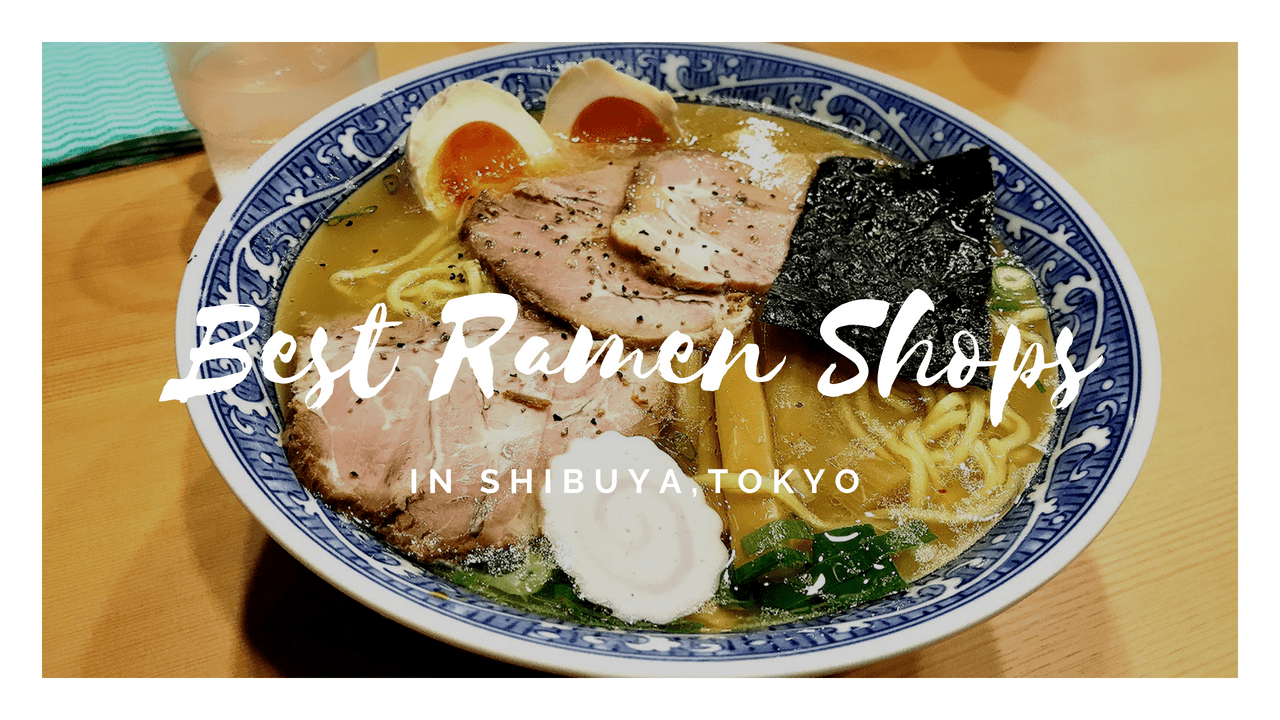 One of the best areas to dine in Tokyo, Shibuya offers a variety of cuisines with a wide price range! Especially, the area is known for Tokyo's 3 most competitive districts for Ramen dish, along with Shinjuku and Ikebukuro, and there are over 100 stores gathers in this neighbourhood. If you love Ramen and would love to try very good one, check out my list of top 8 Ramen restaurants in Shibuya area!!
1. Ichiran (一蘭)
King of Tonkotsu (pork broth) Ramen! Try the significant creamy soup Ramen from Hakata City!
2. AFURI
Ramen made with natural ingredients/Suitable for vegans
3. Niboshi Ramen Nagi (煮干ラーメン凪)
Still eating pork broth Ramen?? Try this aromatic Ramen served with rich sardine broth!
4. Hayashi (はやし)
Shibuya's busiest Ramen store, serving a perfect Ramen dish!
5. Kiraku (喜楽)
Meet the true taste of Japanese Ramen with over 60 year history!
6. Menya Musashi Bukotsu Gaiden (麺屋武蔵 武骨外伝)
The best Tsukemen style Ramen restaurant in the area with super rich soup
7. Kugatsu-do (九月堂)
Stylish cafe style Ramen restaurant. Try delicious Ramen and traditional Japanese desserts
8. Asuka (亜寿加)
Spicy, Chinese style Ramen topped with a generous portion of pork rib!!
If you are looking for more dining options in Shibuya area, check these articles introducing top-rated restaurants in Shibuya area with all genre!
▽ Related Articles ▽
▼Editor's Picks ▼
---