5 Best Shibuya Honey Toasts in Tokyo
Best Places to Eat Delicious Shibuya Honey Toast in Tokyo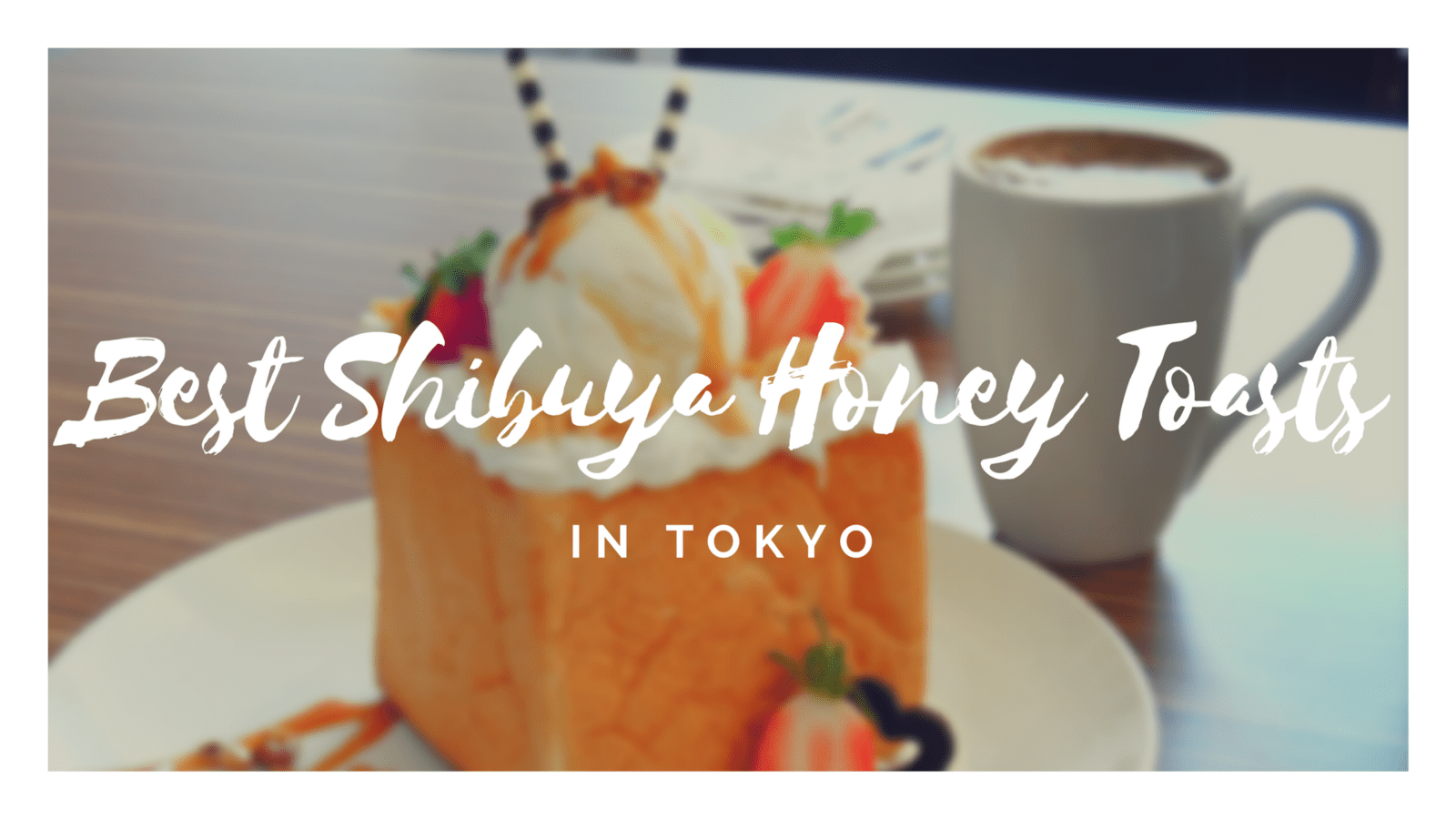 Shibuya Honey Toast is a delicious Japanese dessert that is becoming popular worldwide nowadays! Check out the best places to enjoy trendy, delicious and photo-worthy Shibuya Honey Toast in Tokyo!
Have you heard of Shibuya Honey Toast?? It's delicious, trendy and one of the most Instagram-Worthy in Japan today! It's also known as Japanese Honey Toast or Brick Toast (or simply called Honey Toast or Hanitoo in Japanese), but best known as Shibuya Honey Toast as it's believed to be originated in Shibuya District, Tokyo.
Shibuya Honey Toasts is made with a thick piece of fluffy toast topped with sweet ingredients such as whipped cream, ice cream, chocolate sauce, honey, maple syrup, fruits, etc. Various kinds of flavours are available depending on shops. Today, I have picked 5 cafes and restaurants where you can enjoy best Shibuya Honey Toast in Tokyo!
1. PASELA Resort Shibuya (パセラリゾーツ 渋谷)
PASELA is a franchised Karaoke/restaurants that have numbers of stores across the country, and its Shibuya store is believed to be an inventor of Shibuya Honey Toasts. PASELA Resort Shibuya (パセラリゾーツ 渋谷) is a large entertainment complex building consists of Karaoke rooms, bars, party halls, etc, and offers a huge drink and food menu. The Honey Toasts are of course the most popular thing on the menu and over 10 kinds of Honey Toasts are available including Shibuya-limited Hachiko Dog Honey Toast.
Access: 3 mins walk from JR Shibuya Station
Hours: 12:00~6:00 am (Mon to Thurs), 12:00~8:00 am (Fri), 11:00~8:00 am (Sat), 11:00~6:00 (Sun&Holiday)
2. Honey Toast Cafe Akihabara (ハニトーカフェ 秋葉原)
Honey Toasts Cafe Akihabara (ハニトーカフェ 秋葉原) is located in the heart of Otaku district, Akihabara, offering various kinds of Honey Toasts made with fluffy homemade bread. Try the best-selling "Chocolate Banana Honey Toast (1,080 yen)" served with ripped sweet banana topped with chocolate sauce and vanilla ice cream! You can also customize the Honey Toast by adding your favourite toppings 🙂 Besides sweet Honey Toasts, there is also a savory block toast with seasonal flavour, and the grand cafe menu including sandwich and pasta.
Access: 3 min walk from JR Akihabara Station
Hours: 09:00~23:30 (lunch menu 11:00~16:00)
3. SQUALL CAFE Shinjuku
SQUALL CAFE Shinjuku (スコールカフェ新宿歌舞伎町店) is a cafe/cake shop by PASELA group, serving delicious food, desserts drinks and decorated cakes also for takeaway. The cafe is located at Kabukicho, the most bustling area in Shinjuku district. SQUALL CAFE's grand menu includes the PASELA's signature, Shibuya Honey Toasts available in over 10 different flavours and choice of toppings.
Access: 4 mins walk from JR Shinjuku Station East Exit
Hours: 12:00~1:00 am
4. CAFE & BAKERY MIYABI Jinbocho (CAFE & BAKERY MIYABI 神保町店)
The famous bakery cafe from Kyoto, MIYABI has opened their first store in Tokyo. CAFE & BAKERY MIYABI Jinbocho Store serves delicious coffee, freshly baked bread, savory cafe menu and desserts. The no.1 dish on the menu is the Honey Toast made with the significant Danish bread which is baked slowly for 11 hours, topped with vanilla ice cream and honey (700 yen). Matcha Honey Toast is also available made with the finest Kyoto Uji Matcha powder.
Access: short walk from Ochanomizu Station or Jimbocho Station
Hours: 7:15~20:00
5. Hachi Kuma Cafe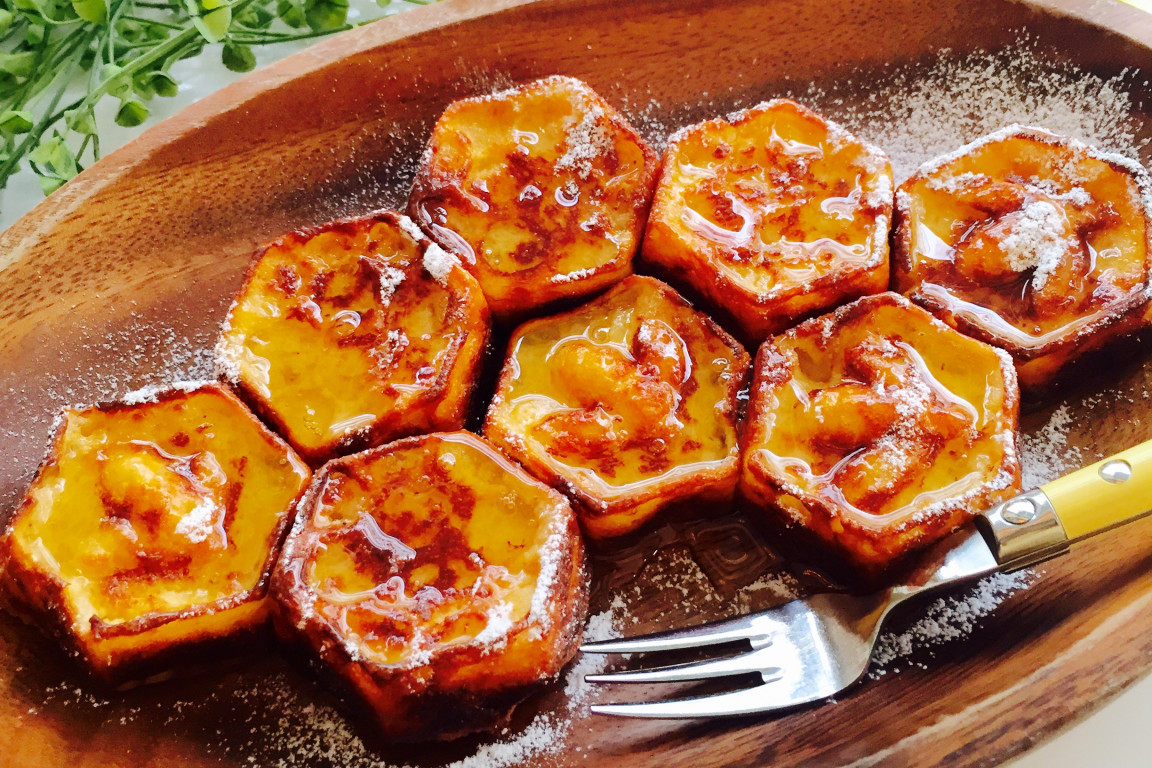 Hachi Kuma Cafe (はちくまカフェ) is a cozy Nordic style cafe located near Ikebukuro Station. If you are not into the glutton Honey Toasts like I have introduced above, maybe you want to have a go with Hachi Kuma Cafe's unique but simple Honey French Toast (890 yen). The beehive shaped mini french toasts are served with a jar of honey. It's available for takeaway, too.
Access: 8 min walk from Ikebukuro Station
Hours: 11:30~19:30 (weekdays), 11:00~19:30 (weekend & holidays)
---
Did you enjoy the list?? Shibuya Honey Toast is definitely one of the hottest and most trendy sweets in Tokyo right now! If you are an eager foodie, you should try them all in Tokyo 🙂 Please check out listed articles to find more trendy food culture in Tokyo!
▽Related Articles▽
▼Editor's Picks▼
---