5 Best IZAKAYA Alleys in Tokyo
Guide to best Izakaya experiences in Tokyo!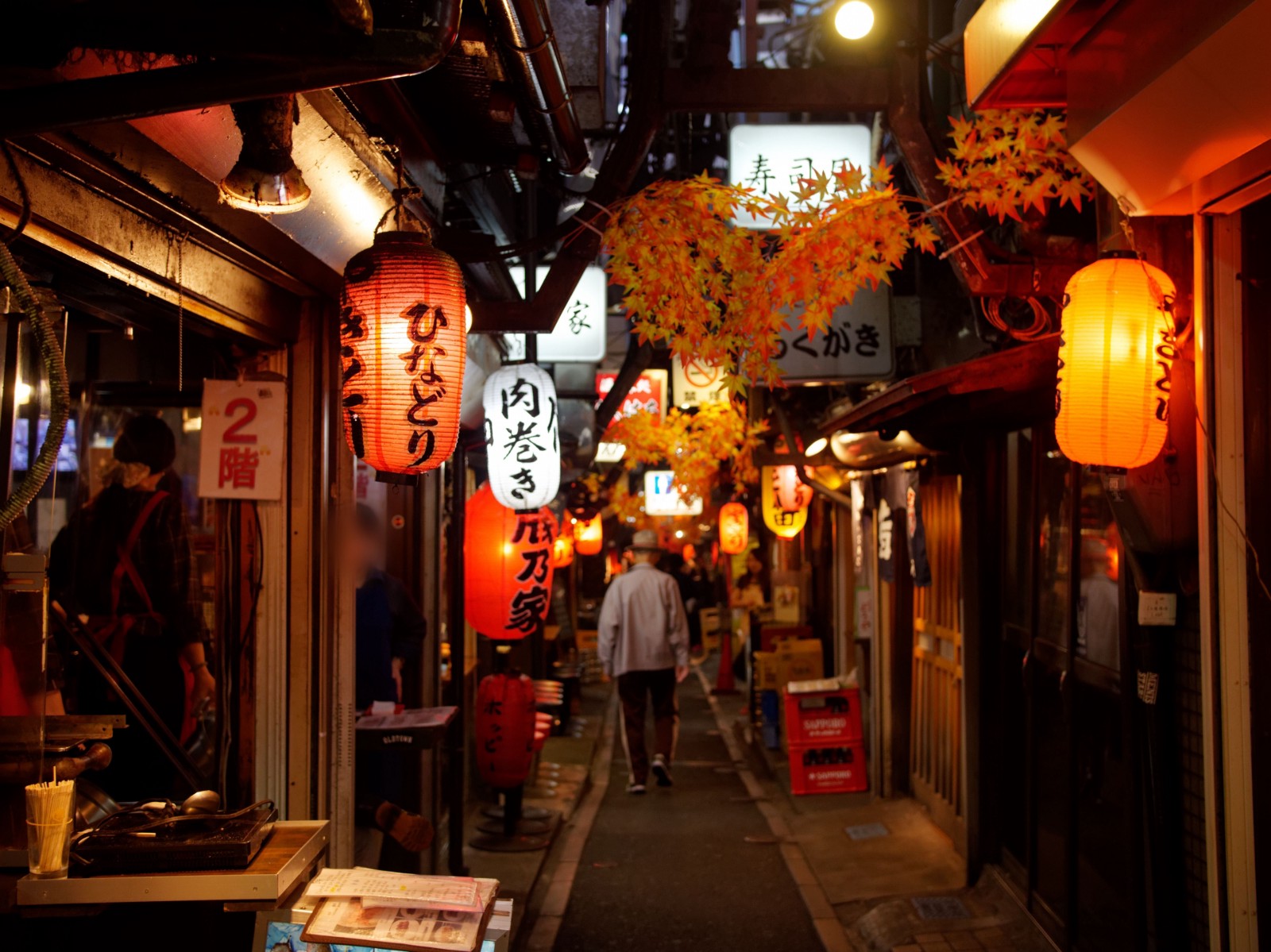 Izakaya (居酒屋) is a Japanese style gastropub where people enjoy drinking and eating. It's similar to bar/pub but more like a casual restaurant. There are numbers of Izakaya in Japan as many as restaurants, and it's where people especially gather for after-work or weekends catch-up. Most of Izakaya are very cozy and casual, and some of them are tiny, non-franchised and long-established with very rustic and old-fashion atmosphere.
Nowadays, those down-to-earth style Izakaya have been attracting foreign visitors as an interesting tourist attraction in Japan. Here, I'm going to introduce some of famous Izakaya alleys in Tokyo where numbers of small Izakaya gather and visitors can experience the real drinking life of common people.
If you wish to explore Tokyo's Izakaya culture deeper, I highly recommend you to join Izakaya tours guided by locals! 🙂
*Please note that this article contains affiliate links.
---
1. Omoide Yokocho at Shinjuku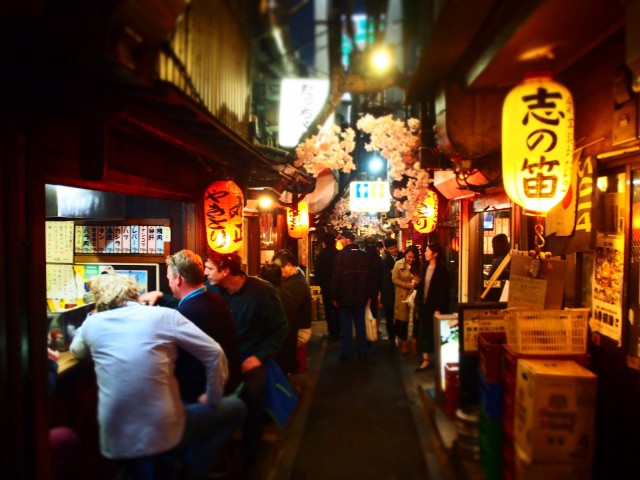 Omoide Yokocho (思い出横丁) is a narrow alley near Shinjuku Station West Exit with over 50 small restaurants and Izakaya clammed. Most of Izakaya have only a kitchen counter with 5–6 seats. The red lanterns and the smoky street attracts huge numbers of tourists, and now it's one of the most popular tourist sites in Tokyo.
It's hard even for locals to take seats in Omoide Yokocho. Magical Trip will help you navigate through their favorite izakaya bars on Tokyo Bar Hopping Nightlife Tour. Then, you won't have to worry about how to get in, just let Magical Trip help you make the most out of local food and drinks in Omoide Yokocho!
Related article:
2. Hoppy Dori at Asakusa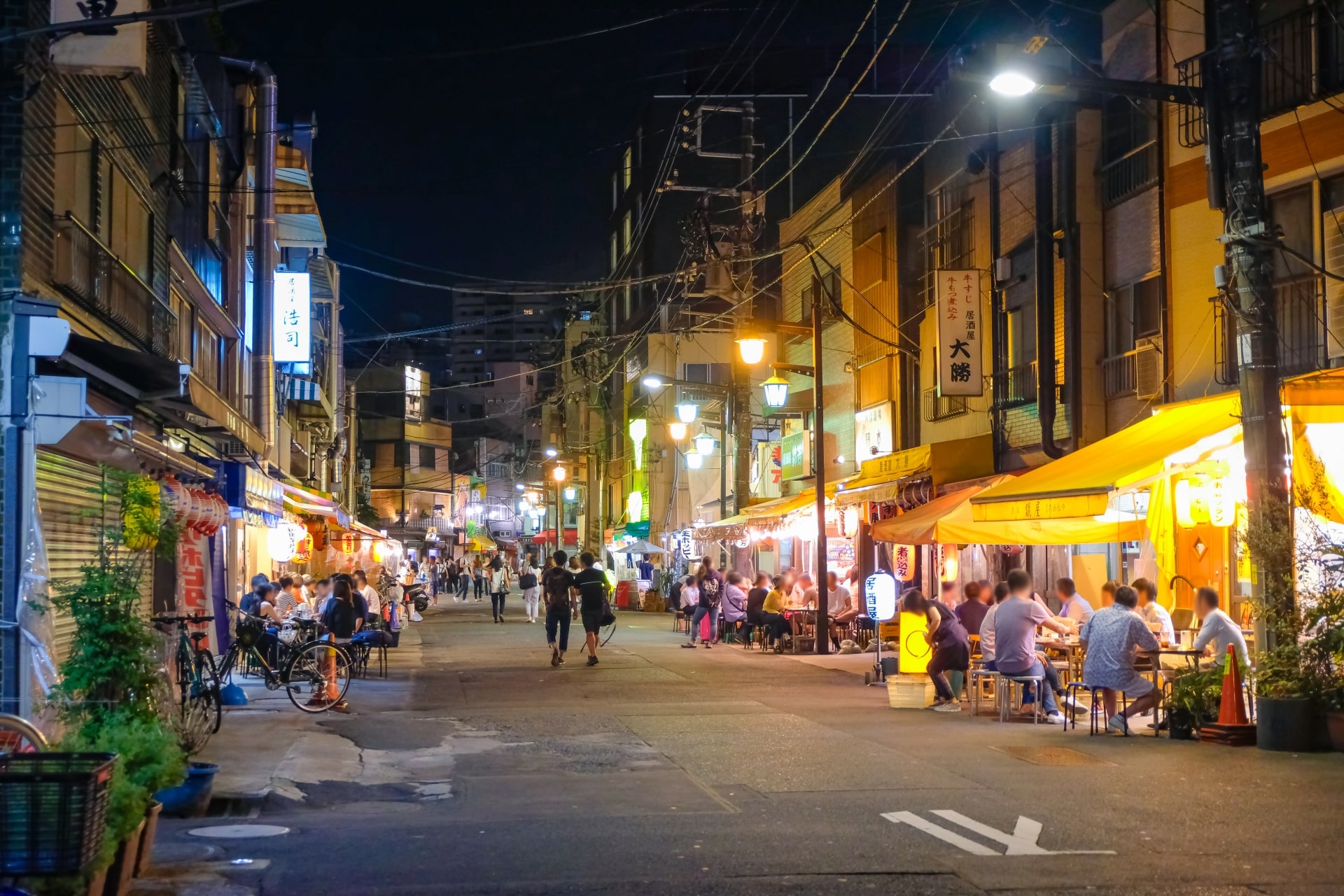 Asakusa (浅草) is one of the most popular tourist destinations in Tokyo. Off the main street of famous temple, Sensoji, there is a street called "Hoppy Dori" where you can enjoy drinks and snacks from day-time. The street is named after the famous alcohol beverage "Hoppy" which is served often in this area.
Don't miss visiting authentic local bars in Asakusa after dark. Join the popular evening tour, Asakusa Local Food and Bar Hopping Tour by Japan Wonder Travel and experience the vibrant nightlife in Asakusa and the authentic bar culture of Japan with a knowledgeable guide!
Related article:
3. Ameyoko at Ueno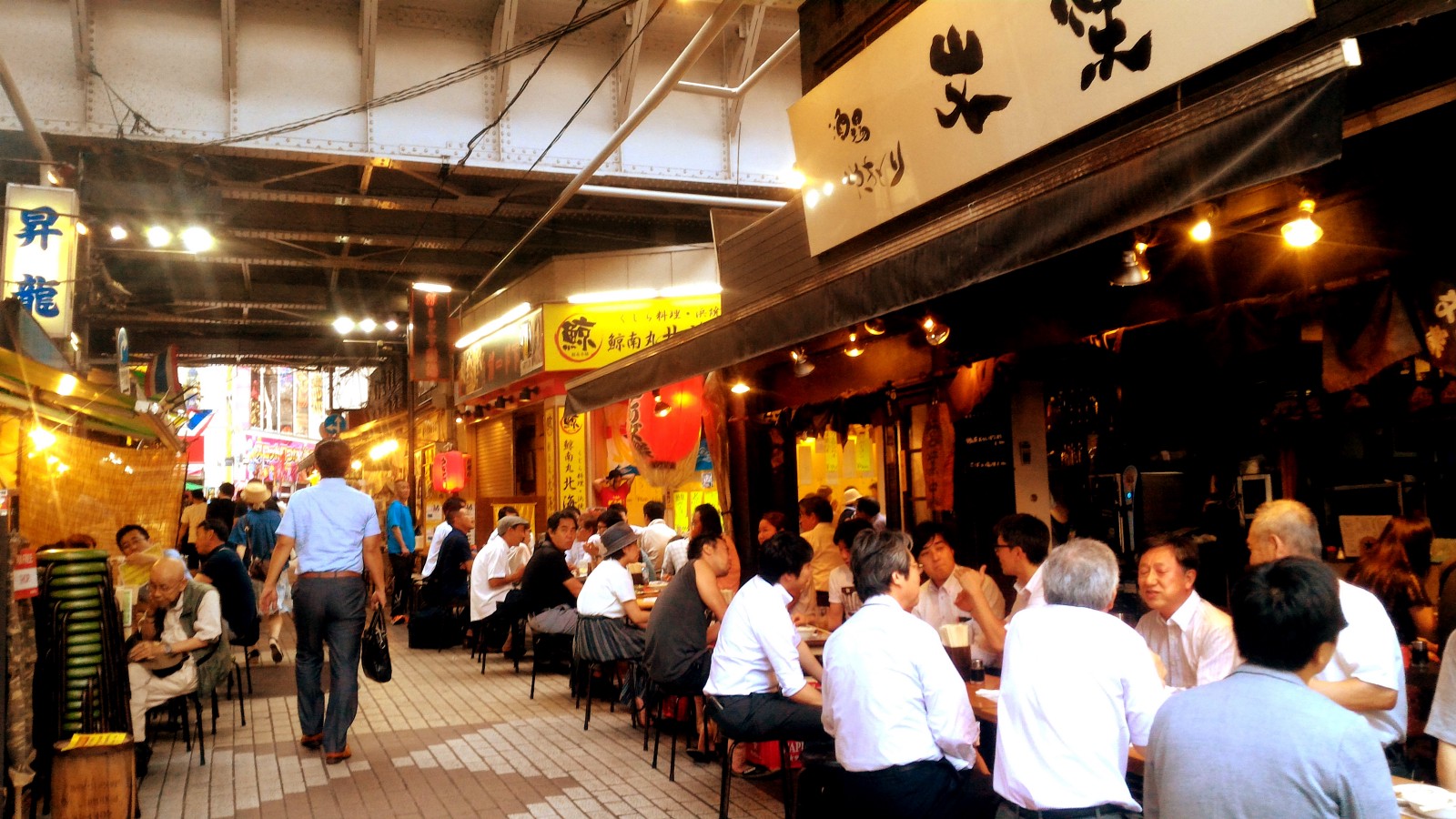 Ameya Yokocho (アメヤ横丁) a.k.a. Ameyoko is an open-air market near Ueno Station. In the middle of the long market street, there are numbers of Izakaya gathering with tables and chairs outside where people enjoy hanging out with drinks from daytime. How about Izakaya hopping along your visit to Ueno??
Related article:
4. Under Track Izakaya at Yurakucho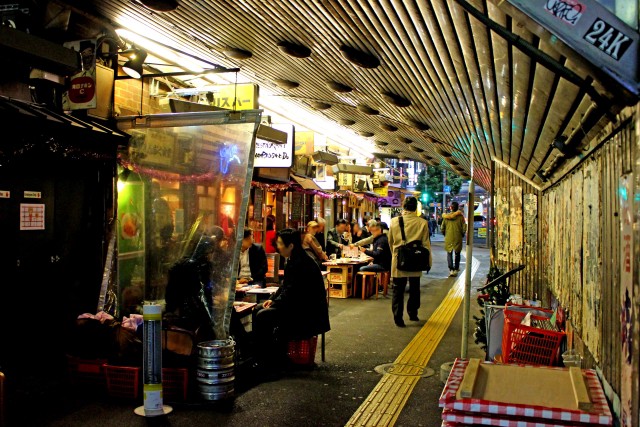 Yurakucho (有楽町) has a great Izakaya district under the train track (gaado shita) which spreads towards Shimbashi Station. Yurakucho and Shimbashi are known as "heaven for salary-man" and many of them head for a quick drink after work. Hence, there are countless low-key cheap Izakaya in this area.
Related article:
5. Nonbei Yokocho at Shibuya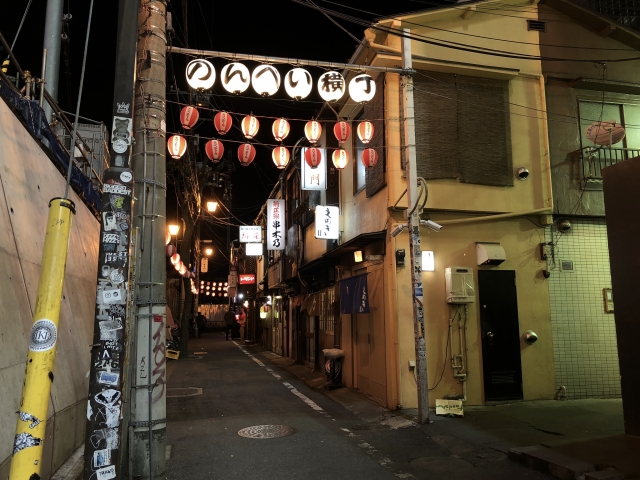 Nonbei Yokocho (のんべい横丁) literally means "drunker's alley". Although it's located in the center of Shibuya which is known as the city of young generation with numbers of fashion buildings, visitors still can feel the retro atmosphere of Showa era (post war period) in this small and pretty alley.
Official website: http://www.nonbei.tokyo/
---
Did you enjoy the list? If you love exploring the food culture of Tokyo, you may like these stories listed below, too!
▽Related Articles ▽
▼Editor's Picks▼
<<Special Offer Exclusively Available for My Readers>>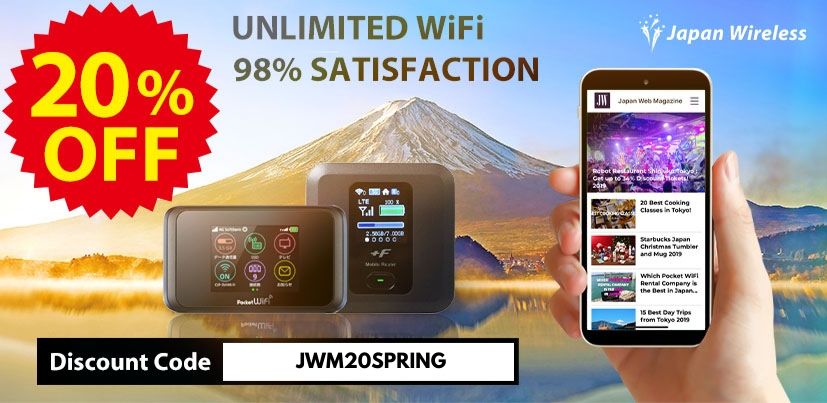 Place your order HERE with a special price!!
---