Shibuya Hikarie: A Fancy Shopping Complex near Shibuya Station
Guide to Shibuya Hikarie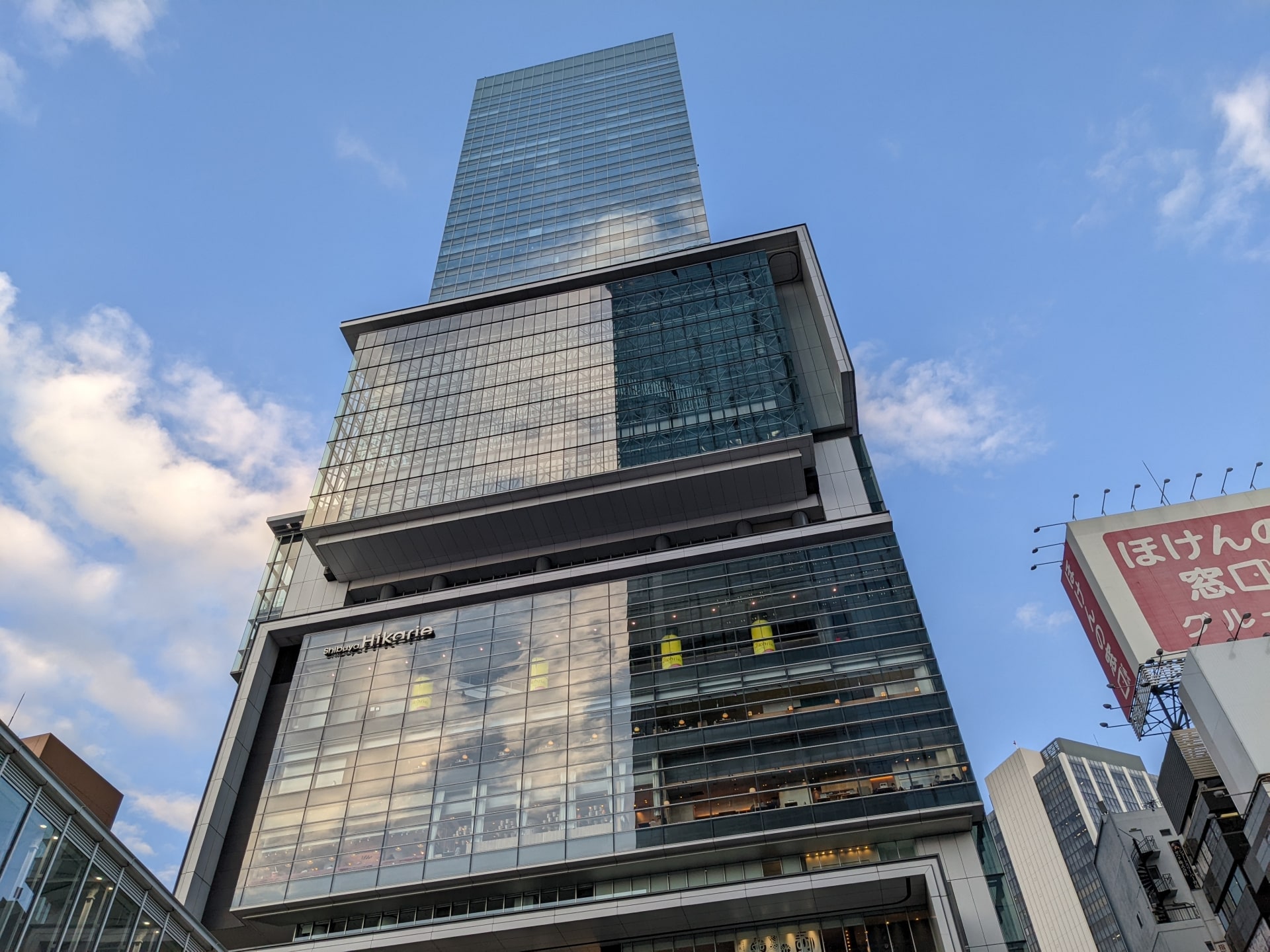 Shibuya has been popular among young people and it's always on the cutting edge of an age where the newest trend cultures occur. Shibuya has developed dramatically since it was designated as a special region for city regeneration. The Shibuya station has been improved so that people can know more easily which way to get to their destinations.
As a part of the development project, a lot of new huge shopping centers were built which are connected to the station directly, including Shibuya Scramble Square, Miyashita Park, Shibuya Stream, and Shibuya Hikarie.
Although Shibuya Hikarie was built in 2012, it has kept changing to catch up with the generation and still has been positioned as one of the main cultural spots in Shibuya. Here, let's have a look at any updates in Shibuya Hikarie.
What is Shibuya Hikarie?
Shibuya Hikarie was built in 2012 as the leadoff batter for rearranging land zoning in Shibuya. The construction took 3 months to complete because it needed a very delicate technique to keep pedestrians secure.
The unique atrium from the B3rd Floor to the 4th floor is called "Urban Core" and it also has a role of ventilation to the station. This characteristic structure won the award of good design in 2012 and it's getting to be a new landmark of Shibuya.
Shibuya Hikarie is a commercial complex by Tokyu Group and connected directly to the Shibuya station underground. There are many restaurants and shops as well as offices upper than the 17th floor. On the 7th floor, you can enjoy amazing cuisine whenever regardless of lunch or dinner, at table 7. From the 11th to the 16th floor, it has Tokyu Theatre Orb for musicals.
What to do at Shibuya Hikarie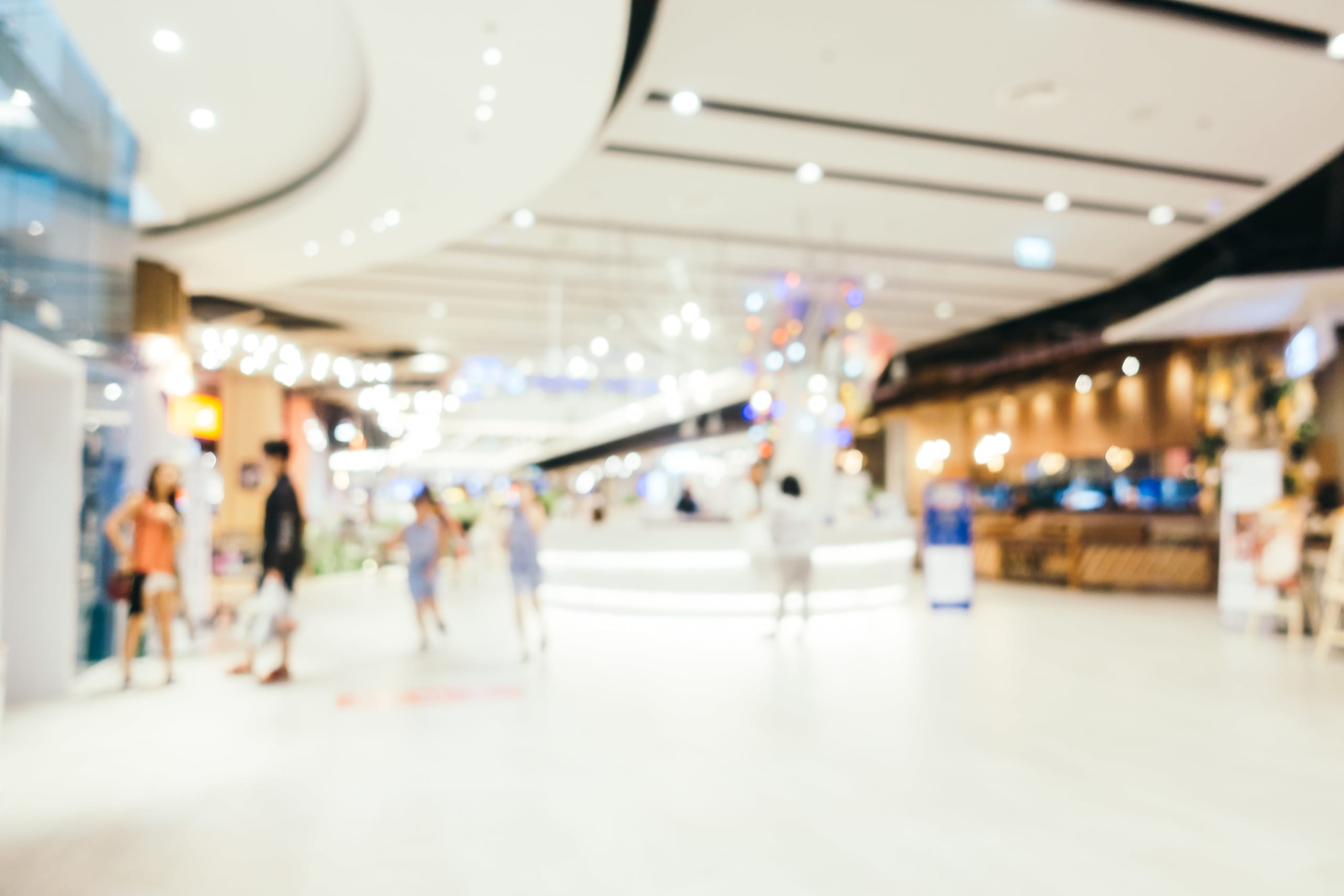 In Shibuya Hikarie, you can enjoy shopping, multinational foods and cultural experience. I'll show you what you can't miss there.
Since there are many shops for fashion, beauty and lifestyle, you can get whatever you want at once. If you're tired after shopping, there are also a lot of restaurants and cafes.
Zenka-Shouin, which is the Japanese cafe on the 5th floor, has its origin in Kyoto and it's one of the most popular cafes. You should not miss their shaved ice especially in summer. The atmosphere inside the cafe is very quiet and you can feel as if you were in Kyoto.
On the 6th floor, there are many multinational restaurants like Korean, Chinese, Mexican and so on as well as Japanese. A popular cafeteria d47 Shokudo on the 8th floor offers their traditional Japanese set meals. You can choose the best one for you.
There is "Creative Space 8/" on the 8th floor. It's a mixed place of office, cafe and gallery, where creative people get together and discuss to generate new creative culture.
There are the event space and lease galleries for exhibition or information sessions. You can see local traditional artworks or design presentations, and also experience workshops or talk events as well. You would find a new and surprising creative idea.
In Tokyu Theatre Orb on the 11th floor, you can enjoy musicals or orchestra concerts. The performance lineup is changed on a regular basis. Sometimes Broad Way artworks come here. This is the only place in Shibuya where you can see great world-class musicals and concerts.
How to get to Shibuya Hikarie
Shibuya Hikarie is connected to the Shibuya station directly. You can get there from Shibuya Station Exit B5 by taking Tokyu Toyoko Line, Tokyu Denentoshi Line, Hanzoumon Line and Fukutoshin Line.
If you take Ginza Line, you can get there directly. There is just one exit on the 1st floor. It takes within 10 mins for all of these lines.
If you take Keio-Inokashira Line or other JR Lines, there is a connecting bridge on the 2nd floor of the station. It takes about 10-15 mins depending on which line you take.
You can go there by car as well. There is a parking lot and if you buy more than ¥3,000, you can get a discount depending on your purchase amount. The business hours are from 6:50 AM to 0:00 AM.
Tourist attractions near Shibuya Hikarie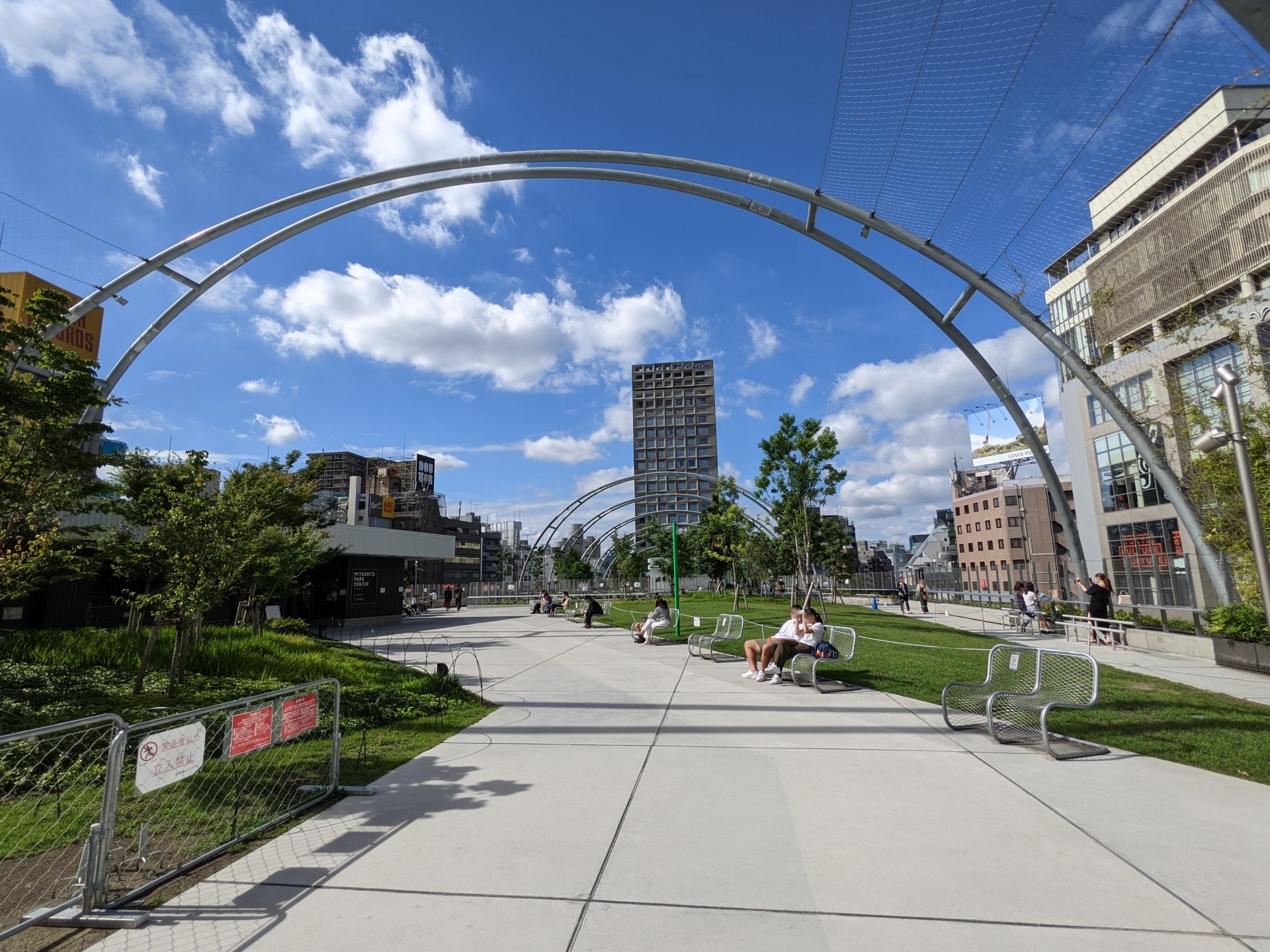 Are you looking for another place to visit? Here we are!! There are many shopping centers newly founded near Shibuya Hikarie in years past. Don't miss them!!
Miyashita Park: The newest shopping center in this area. There're many high-brand shops and nice restaurants. The most attractive point is the rooftop garden. You can enjoy green and nice coffee under the sky even when you're in the center of the city.
At night, Shibuya Yokocho is worth visiting as well if you like drinking. A lot of Izakaya featuring Japanese local food are gathering there. You would feel as if you're traveling around Japan!!
Official Website: https://www.miyashita-park.tokyo/
Business Hours: 8:00am-11:00pm (Everyday)
Shibuya Scramble Square: Shibuya Scramble Square is connected to Shibuya Hikarie. It also has many worldwide brand shops as well as foods for gifts. The most popular spot is the rooftop observatory facility, known as SHIBUYA SKY. You can overlook the landscape of Tokyo from the height of 229m. The view of the sunset from there is amazing.
The entrance fee for the observation deck is ¥1,800/adults, ¥1,400/junior and high school students and ¥900/kids. There is also a rooftop bar. Why don't you spend an amazing night with your lover or friend with the awesome night view and drinks? It should be an unforgettable memory.
Official Website: https://www.shibuya-scramble-square.com/
Business Hours: 10:00am-9:00pm (Everyday)
Shibuya Center Gai: Shibuya Center Gai is a symbolic street of Shibuya. There are many fashion shops, restaurants, cafes and so on. A lot of people go there seeking something new and fun. Once you go there, you can enjoy the newest and trending Japanese culture.
▼You can get more information about Shibuya Center Gai▼
Did you find something you want to try in Shibuya Hikarie? There are always upcoming events or pop-up shops daily or monthly. Don't forget to check it before you go.
Anyway, there are a lot of places to visit in Shibuya. If you walk around there all the day, you can find something. You can also go to Harajuku on foot and to Shinjuku by train from Shibuya in just 10 mins. These three towns are always the center of trend culture.
I hope I can help you enjoy Japan much more!!
---
For more information about traveling in Japan, check these articles below, too!
▽Related Articles▽
▼Editor's Picks▼
---