5 Best Shopping Areas in Tokyo
Tokyo shopping guide: fashion, cosmetics, electronics, etc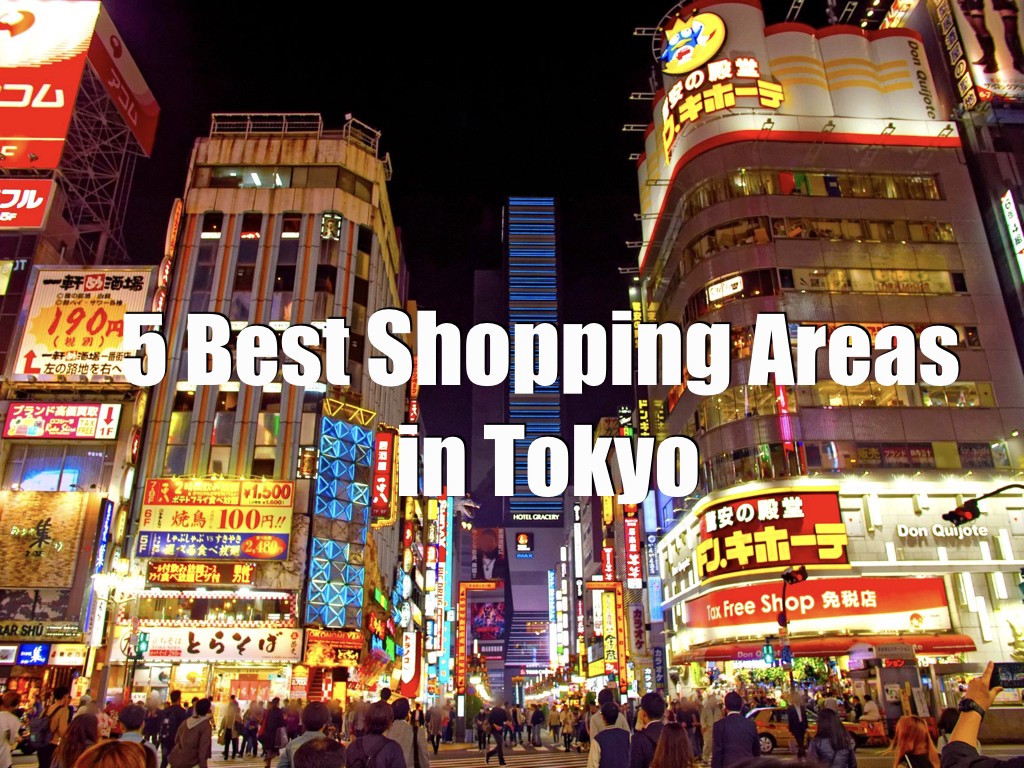 What do you enjoy most in Japan?? For many visitors to Japan, shopping could be the most exciting parts of their trips. Especially in Tokyo, there are a plenty spots to hunt for cutting edge high-tech products, latest fashion pieces, quality cosmetic items and sometimes best bargain deals 🙂
In some areas in Tokyo, many shops are specialized in particular items, for example Akihabara for electric products and Harajuku for trendy fashion. So in this article, I'd like to introduce Tokyo's 5 best areas for shopping including some specific shops, depending on what you wish to buy.
---
1. Ginza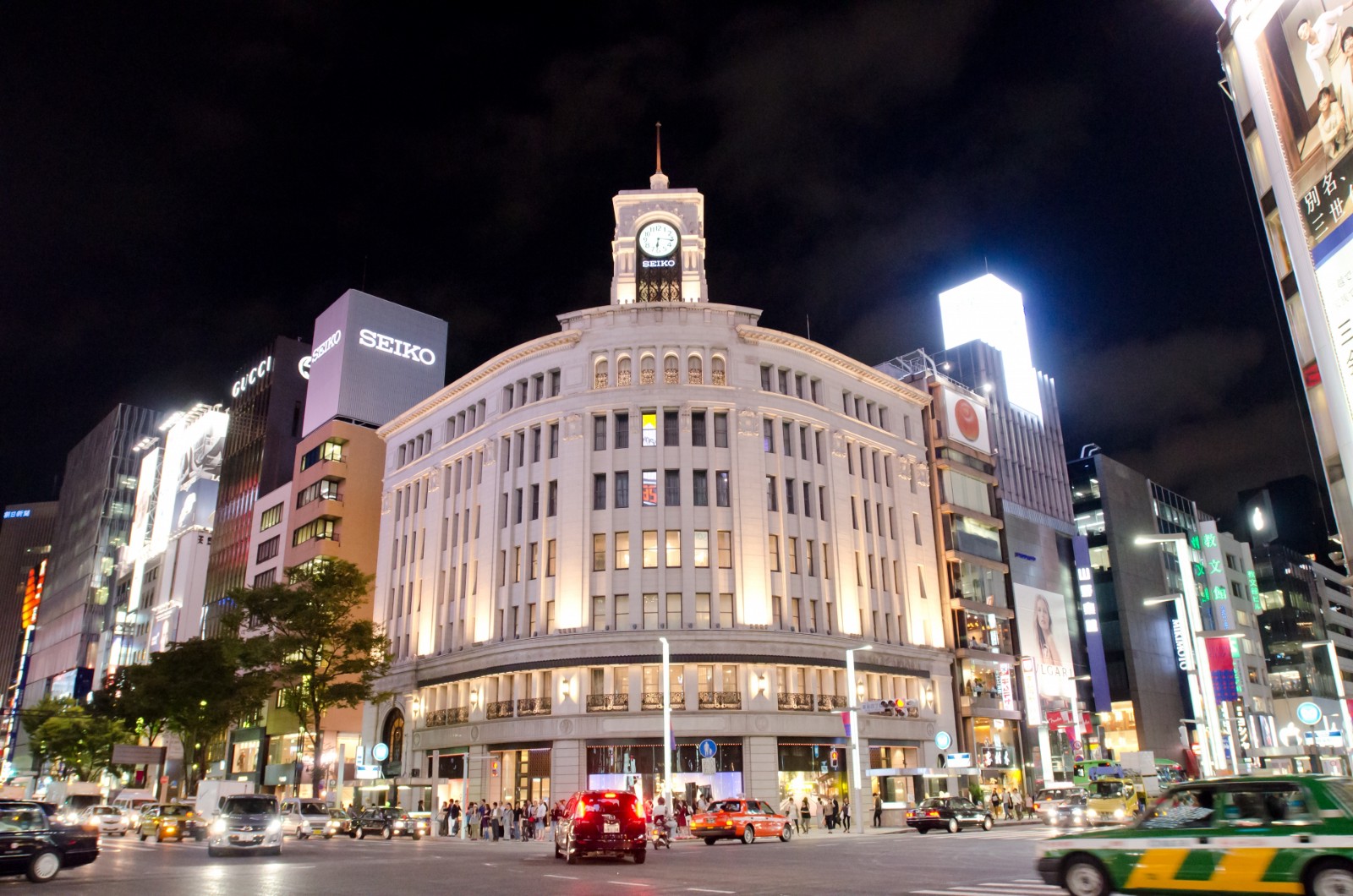 Ginza (銀座) has been a popular shopping destination for both Japanese and foreign visitors. The area is mostly known for where several long established department stores are situated, while you can also find fast fashion retailer stores. This year, a new shopping mall called "Ginza SIX" has opened, and Ginza is now drawing even more attention of tourists. This area also has no shortage of stores serving cosmetics and necessities.
For those looking for luxury brand products, the best place to shop is Ginza Wako (銀座和光), the department store located at the central Ginza 4-chome intersection known as the symbol of Ginza with the clock tower. It's a long-establish department store with 70 years history. Other well known department stores like Matsuya Ginza (松屋銀座) and Ginza Mitsukoshi (銀座三越) are also located close by.
For mid-range fashion pieces, Tokyu Plaza Ginza, opened in 2016, is the best choice. Also there are various stores lined in the main street of Ginza, including fast fashion retailers such as UNIQLO, H&M and ZARA.
There are also a discount store DON QUIJOTE (ドン・キホーテ) and drugstore Matsuoto Kiyoshi (マツモトキヨシ) in Ginza area which provide cosmetic products and other useful items at competitive prices. The neighborhood area, Yurakucho is also great place to shop, especially there are numbers of regional stores where you can purchase limited food and goods from Hokkaido, Osaka, Okinawa, etc.
▶️Ginza Shopping Guide: 15 Best Shops in Ginza
2. Shinjuku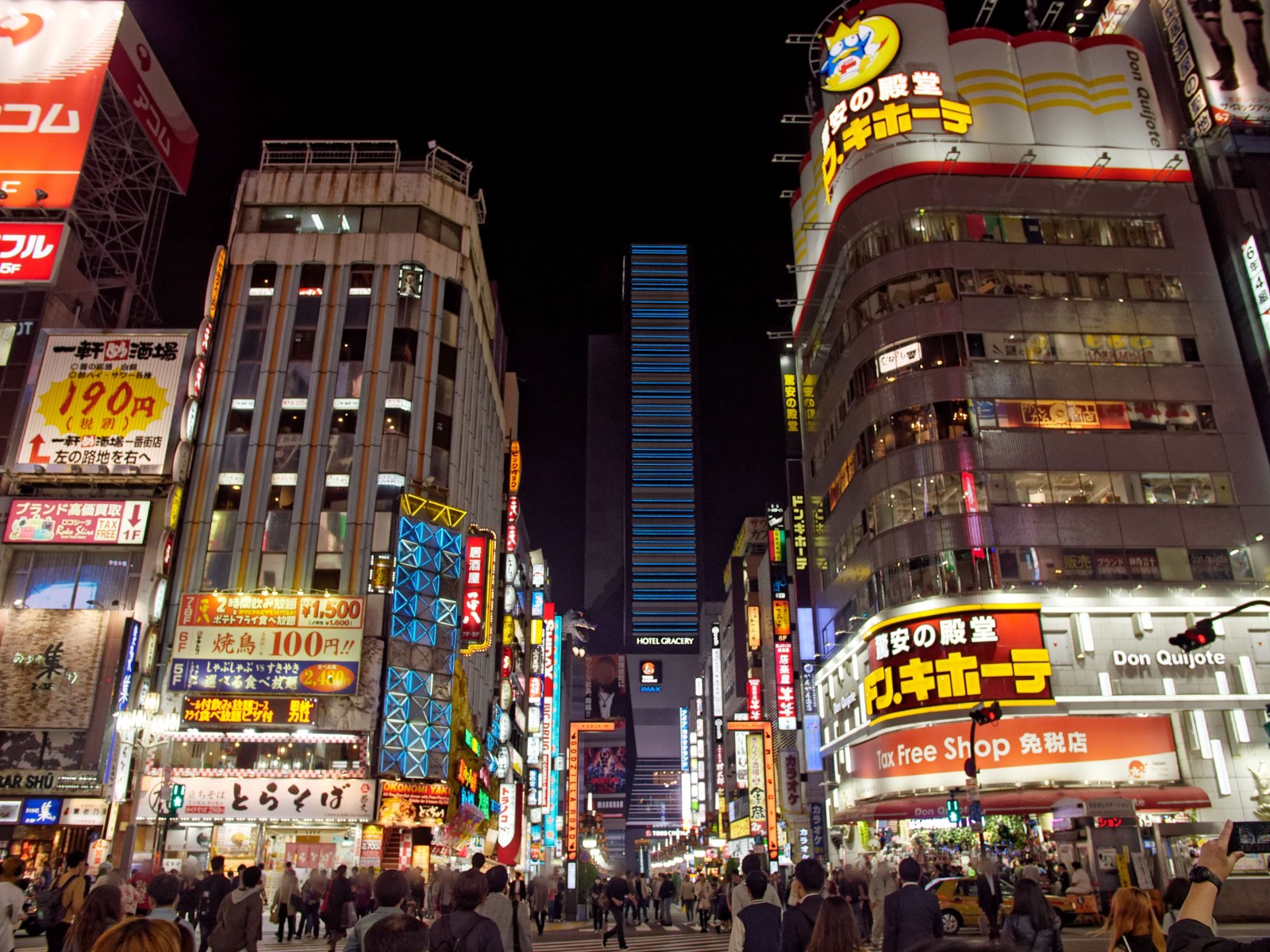 The busiest station in Japan, Shinjuku (新宿) offers great options for shopping.
From luxury brand stores to the shopping mall for young people, there are huge variety of shops for every needs.
ISETAN (伊勢丹) is the most recommended department store to hunt luxury brands, and Takashimaya (高島屋) has a wide range of products from high fashion brands to variety items like Tokyu Hands (東急ハンズ) and UNIQLO.
At the west side of the station, there are also several large department stores. Keio Department Store (京王百貨店) and Odakyu Department (小田急百貨店) are located next to each other. Along Mosaic Street (モザイク通り) between the two department stores, a number of unique fashion and souvenir shops are lined.
LUMINE EST (ルミネエスト), directly connected to the east exit of Shinjuku Station, is the popular shopping mall among teenagers. LUMINE 1 and LUMINE 2 at the west exit of the station also draw their attention.
The newly opened Tokyo's largest bus terminal BUSTA also has a fashion building NEWoMan with the concept of LUMINE for mature women.
Moreover, Shinjuku Marui Honkan (OIOI) and Shinjuku ALTA sell trendy fashion items at reasonable rates at the east side. Shinjuku definitely offers one of the biggest shopping options for all age and need.
▶️Shinjuku Shopping Guide: Best Shops in Shinjuku
---
3. Ikebukuro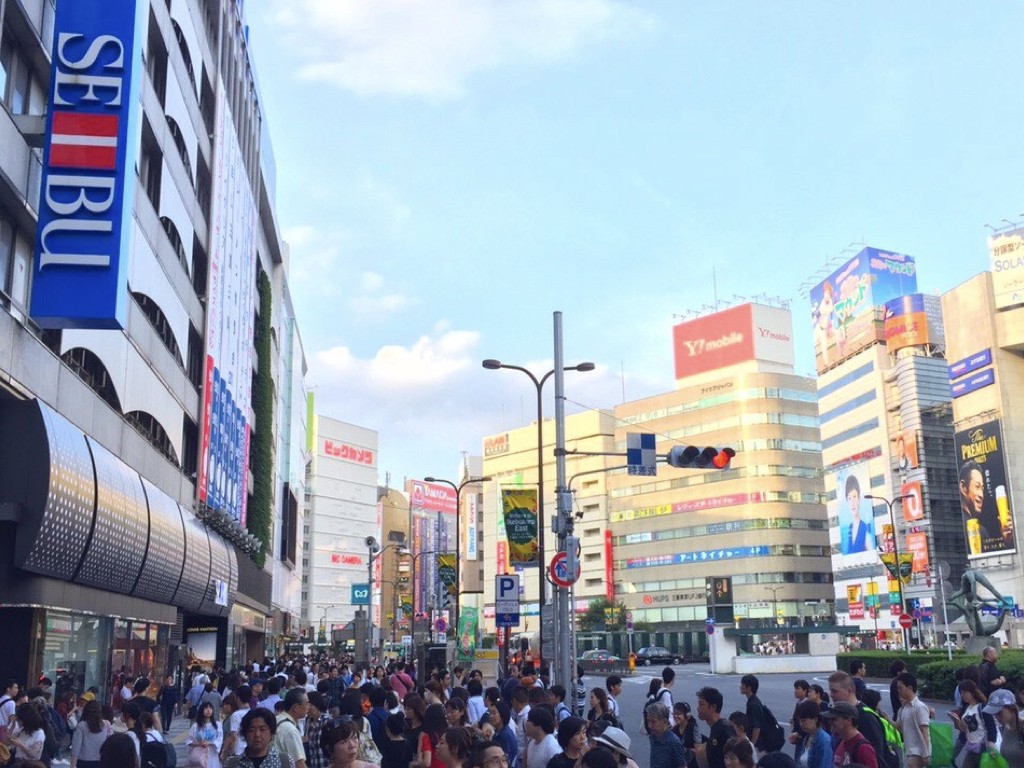 The area is not hugely known to foreigners comparing to other famous areas, but Ikebukuro (池袋) has been one of the most popular shopping areas in Tokyo for Japanese for many years. I'd like to add Ikebukuro on this list, because it's the best area to shop electronic products.
At the east side of the station, there are numbers of electronic retail stores,
such as BIC CAMERA and Yamada Denki LABI offering a huge selection of products with very competitive rates.
BIC CAMERA Ikebukuro PC Store offers the best products for PC and peripherals. If you wish to find the best deals, BIC CAMERA Ikebukuro East Outlet Store offers outlet&display products with much lower prices than normal.
Ikebukuro also houses some great places to shop fashion items. Seibu Ikebukuro (西武デパート) and Tobu Department Store Ikenukuro (東武デパート) capture the attention of high-end customers. On the other hand, Sunshine City attracts young people with numbers of fashion stores. The area includes popular fashion retailers like UNIQLO and GU, of course. Ikebukuro is very accessible which is located next to Shinjuku area.
▶️Ikebukuro Shopping Guide: Best Shops in Ikebukuro
---
4. Akihabara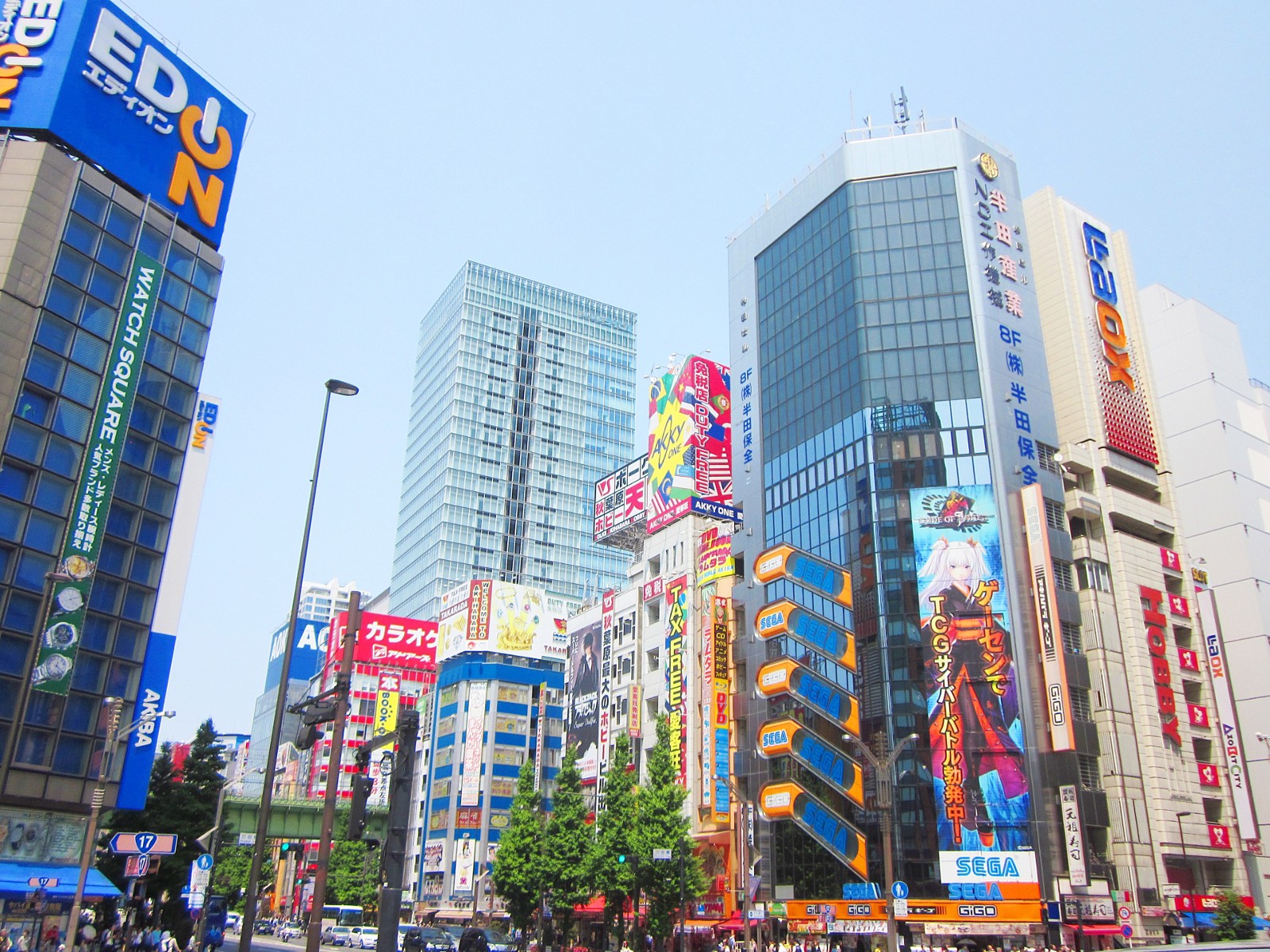 Many of you may already know Akihabara (秋葉原) as the biggest market of electronic products in Japan. It's also famous for the underground geek culture, where you can find rare items related to gaming, manga, anime, characters and so on.
The first choice for shopping in Akihabara would be Yodobashi-Akiba.
The huge department store offers a wide range of electronic products
from PC, cameras and audios to books and toys. There are also other large department stores, such as Sofmap and BIC CAMERA AKIBA.
Akihabara has many shops specialized in particular products.
For electronic components, visit Radio Center and Radio Kaikan (ラジオ会館). For used Apple products, Janpara (じゃんぱら) offers a great number of iPhone, Mac, iPad at very reasonable rates.
If you are into cool Japan culture, visit Mandarake (まんだらけ) where you can find rare anime and manga products. You may hesitate to enter the store in dim light, but the treasures will wait for you. Also Animate and Gamers offer a large selection of idol, animation goods such as CDs and DVDs.
Akihabara can be easily accessed from Tokyo and Ginza Stations, so if you are greatly interested in unique Japanese culture, you should definitely visit Akihabara.
▶️Akihabara Shopping Guide: 10 Best Shops in Akihabara
---
5. Shibuya&Harajuku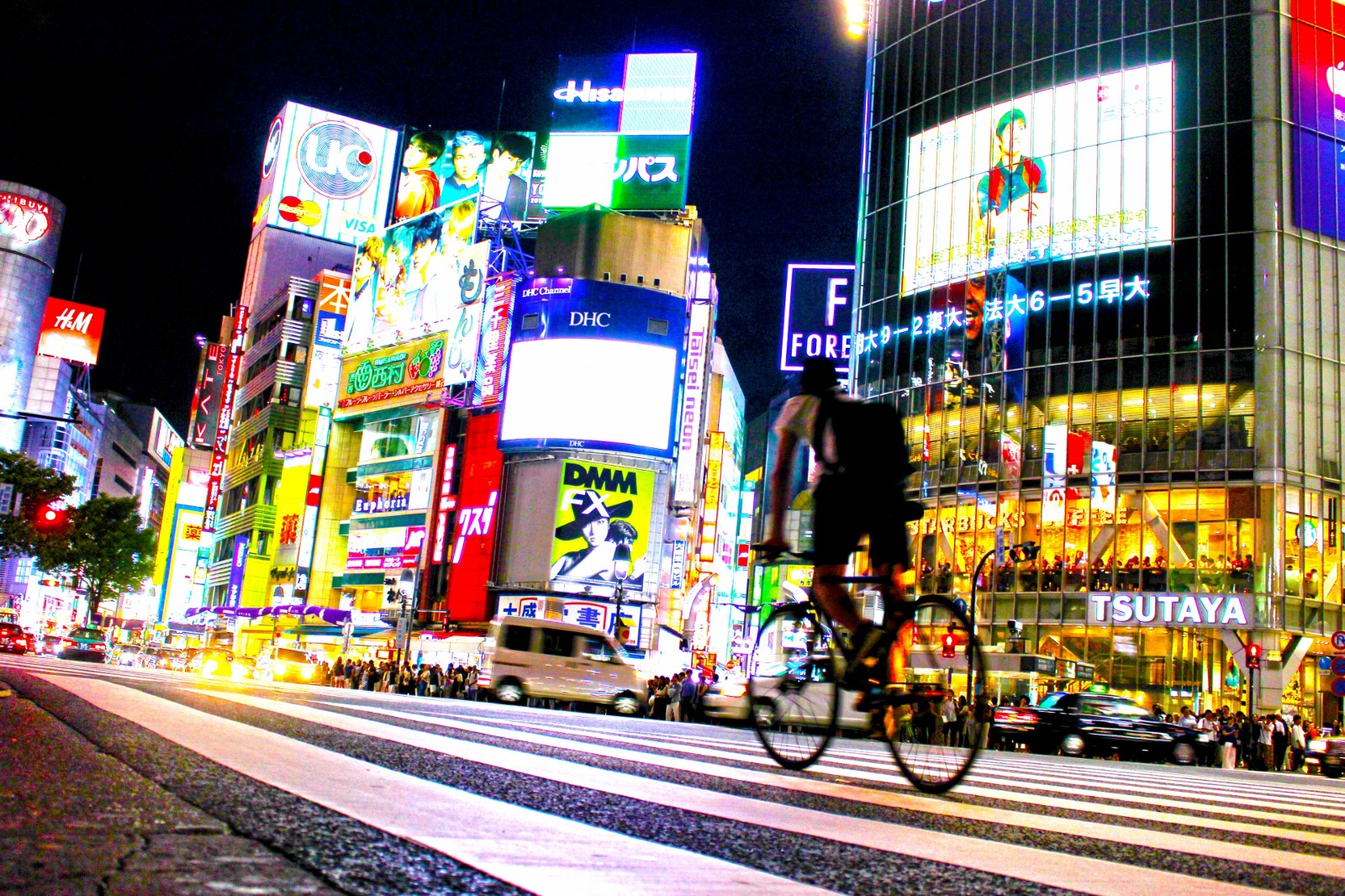 Both areas Shibuya (渋谷) and Harajuku (原宿) are well known as Tokyo's top tourist sites and accessible to each other by foot. The two areas lead Japanese trendy young culture like Pop culture and Kawaii culture.
In Shibuya area, Center Gay is the best shopping street, as a wide range of international retailers are situated, including 6-storied FOREVER 21. ZARA's sister shop BERSHKA in the 4-storied highlighted yellow building deal
Also Shibuya 109 is known as teenager's shopping paradise, and MODI is great place to shop trend items with mid-range price. On the other side of the station, there are another department store Hikarie.
In Harajuku, Takeshita Street is the best known shopping spot, where numbers of inexpensive boutiques for teenagers are gathered.
At Omotesando Street running parallel to Takeshita Street, there are 3 famous department stores: La Foret Harajuku (ラフォーレ原宿), Omotesando Hills (表参道ヒルズ) and Tokyu Plaza Omohara (東急プラザ表参道原宿).
Harajuku also offers numbers of vintage clothing stores such as WEGO in the basement of La Foret Harajuku, which is perfect for budget shoppers.
If you want to shop trendy, latest fashion pieces in Tokyo, Shibuya and Harajuku is the best area without any doubt!
▶️Shibuya Shopping Guide: 20 Best Shops in Shibuya
▶️Harajuku Shopping Guide: 10 Best Shops in Harajuku
---
Others
Apart from these 5 areas, there are many other great spots for shopping in Tokyo. For example, Daikanyama (代官山), the neighborhood of Shibuya, has lots of stylish and fashionable boutiques, cafes and restaurants. If you are into vintage fashion, Shimokitazawa (下北沢) is a great spot, where you can easily access from Shinjuku. Marunouchi just in front of Tokyo Station has sophisticated fashion stores in high-rise buildings.
For unique shopping streets in Tokyo check 10 Best Shopping Streets in Tokyo!
---
<<MAP>>
---
If you have limited time for traveling in Tokyo and would like to spend time wisely, it's recommended to check in advance what to shop and which area is the most suitable for you! For more information about shopping, how about these articles??
▽What to Buy in Japan▽
▽What to Buy in Tokyo▽
▽What to Buy in Kyoto▽
▽Related Articles▽
▼Editor's Picks▼
---