10 Best Parks in Tokyo
10 Must-Visit Parks in Tokyo for Cherry Blossoms, Autumn Leaves and Events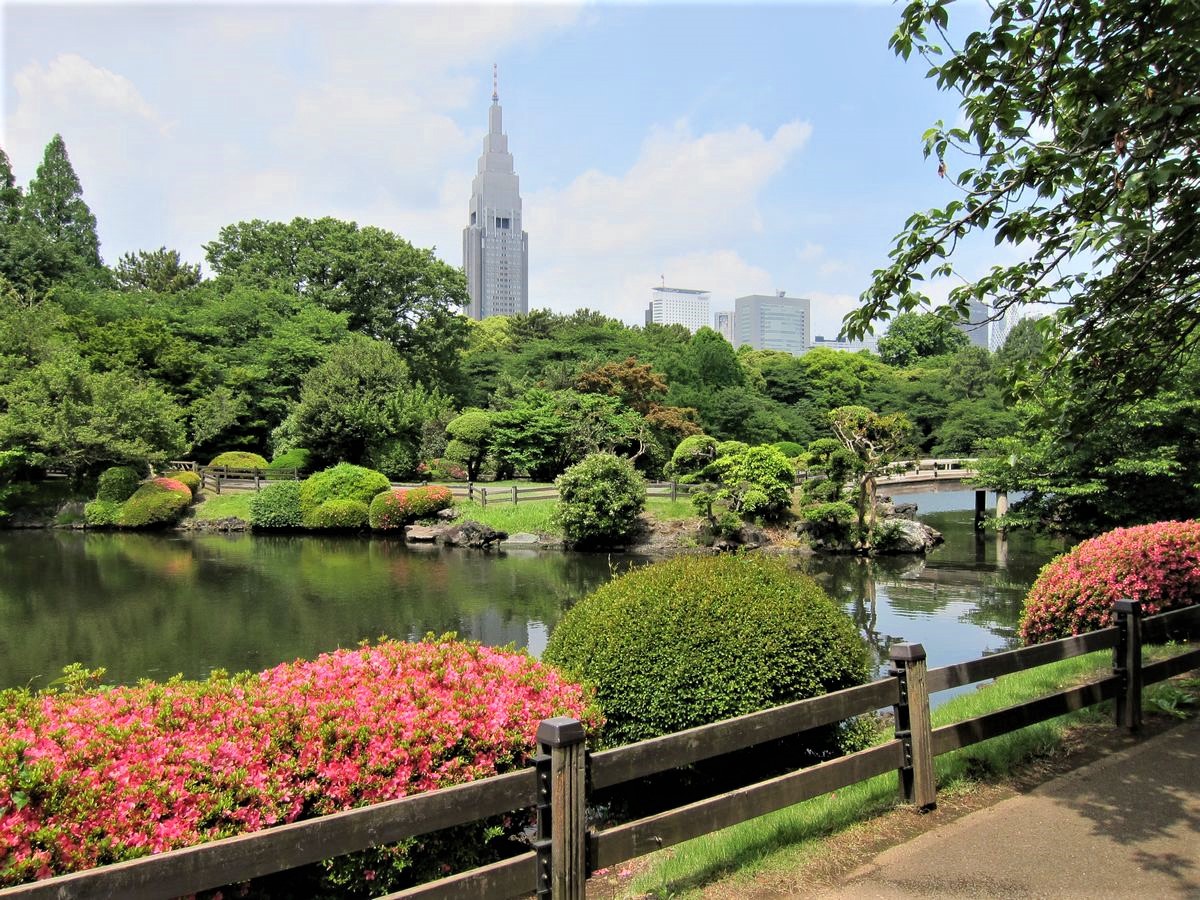 Many people imagine Tokyo as an utter concrete jungle filled with skyscrapers, but actually there are numbers of beautiful parks in the city where we can escape from the bustling areas of the city. Today, I'd like to share 10 most beautiful parks in Tokyo which you should definitely visit, especially during spring for cherry blossoms and autumn for colourful leaves.
1. Shinjuku Gyoen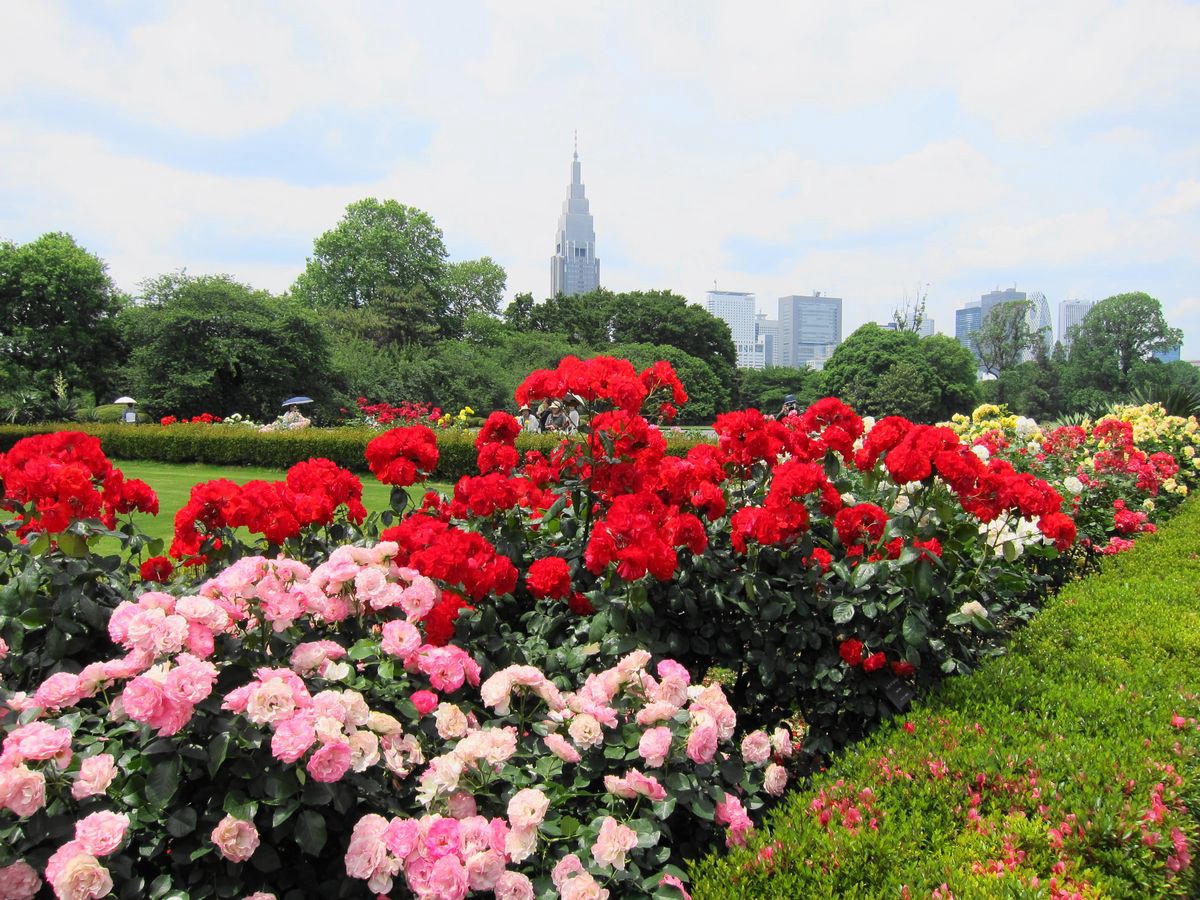 Shinjuku Gyoen (新宿御苑) is often described as "the Central Park of Tokyo". The park is located in Tokyo's busiest district, Shinjuku area, and it's one of the most popular tourist attractions in Tokyo. The park consists of three types of Japanese traditional landscape garden with large ponds, lawns, stones, bridges, etc. The park is especially popular for cherry blossoms viewing in spring and autumn leaves viewing in autumn.
More info:
2. Meiji Jingu Gaien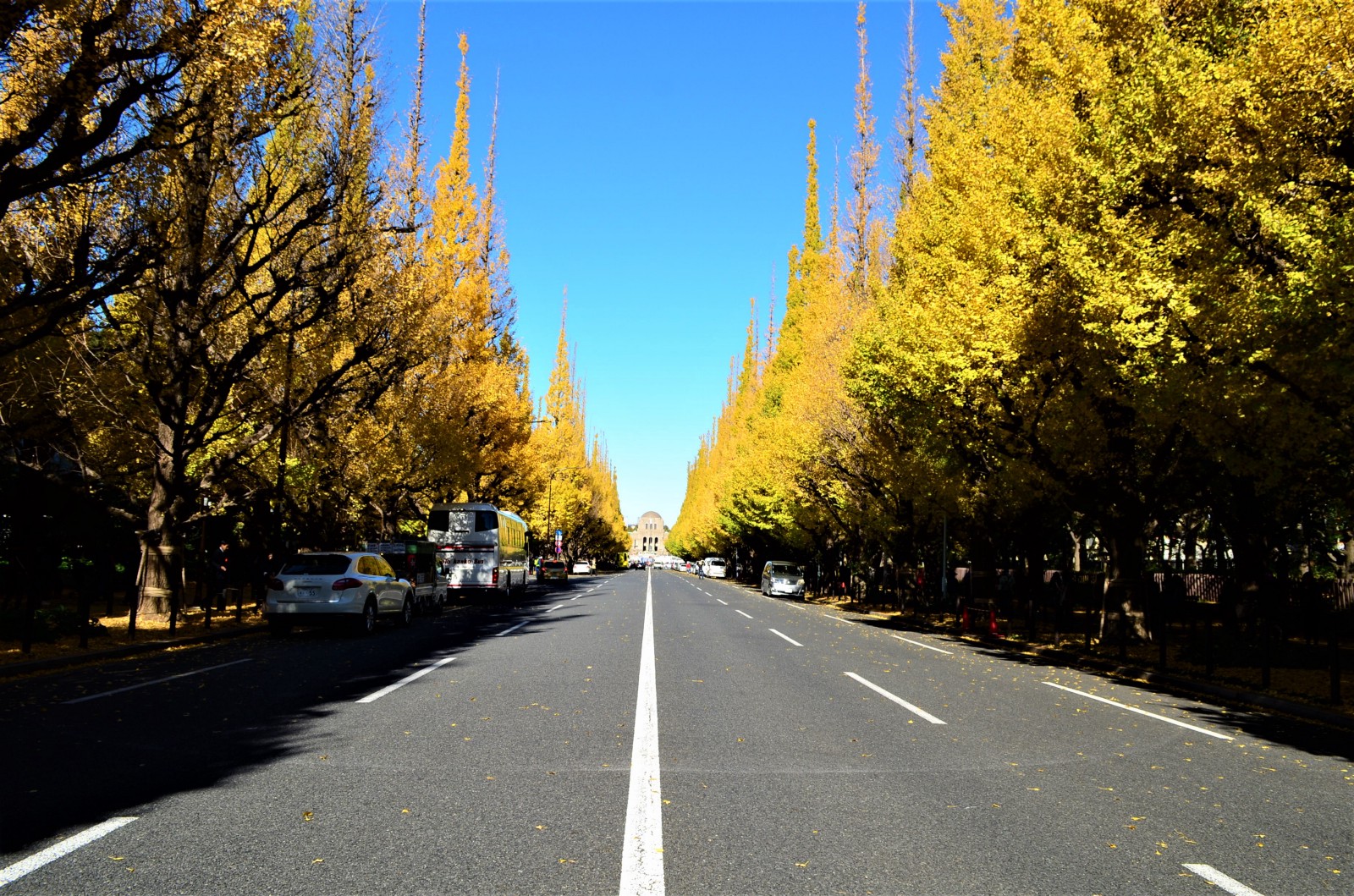 Meiji Jingu Gaien (明治神宮外苑) is a large park located in Aoyama area, which can be accessed easily from Shibuya, Harajuku and Shinjuku area. The park is best known as the site of Jingu Stadium, the home of the professional baseball team, Tokyo Yakult Swallows. The park also has the famous avenue lined with Ginkgo trees, which attracts millions of visitors during the season. Ginkgo Festival is held annually from late November to early December.
Related article:
3. Yoyogi Park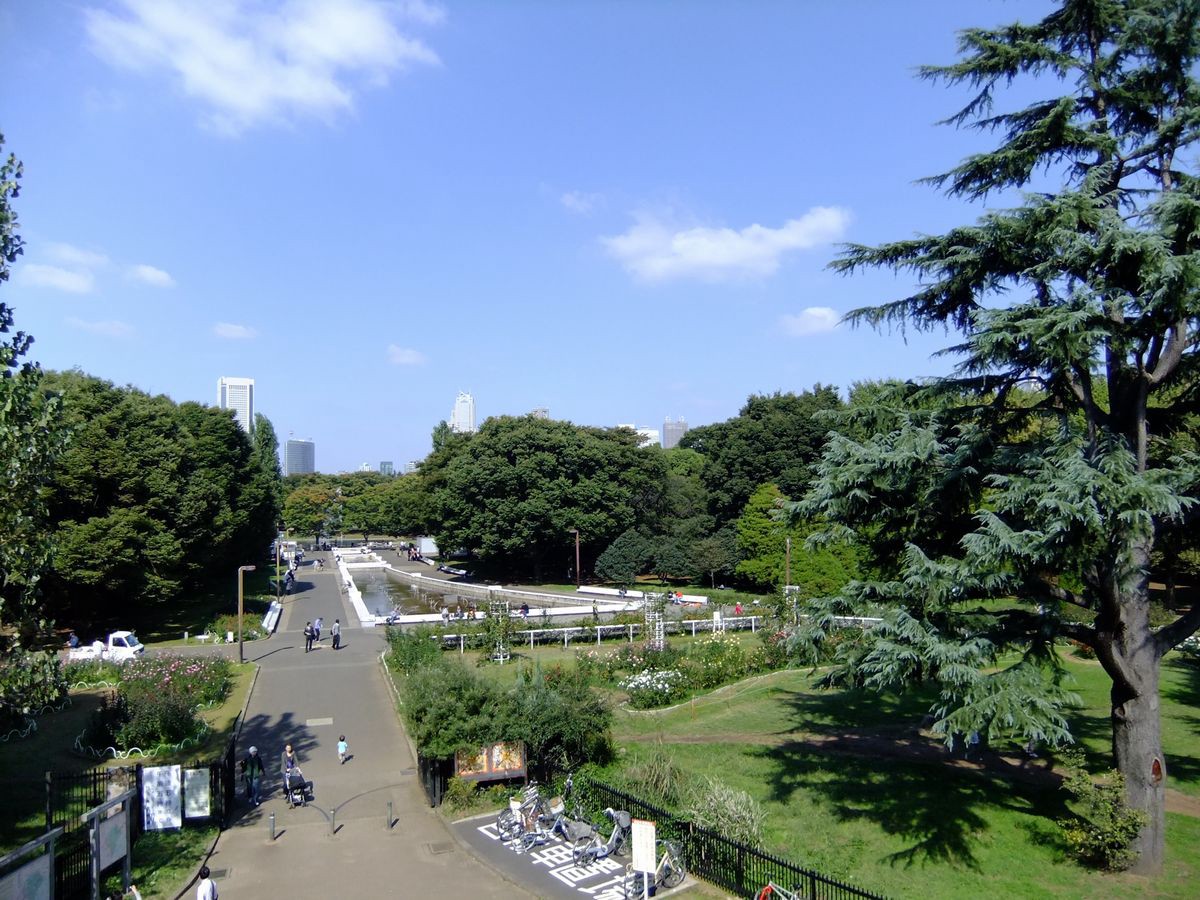 Yoyogi Park (代々木公園) is one of the largest park in Tokyo located near Harajauku and Shinjuku area, and it's a popular spot for picnic, activity and day-out. Yoyogi Park is an amazing spot to have fun especially on weekends as numbers of special events and festivals are held at the park through the year including international festival, food events and flea markets. See the link below for the latest event information at Yoyogi Park this year!
Related article:
4. Komazawa Olympic Park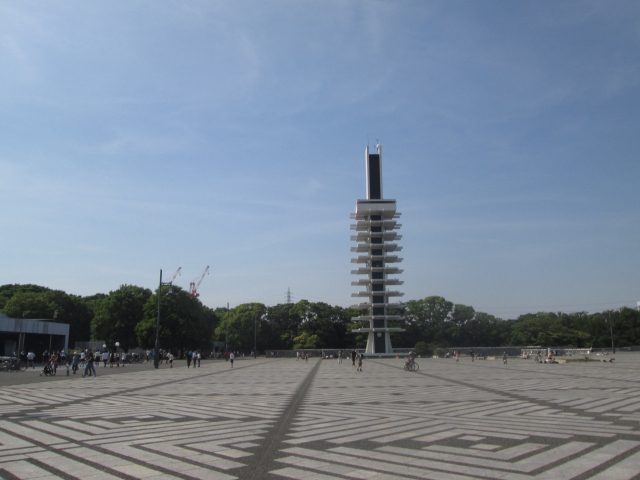 Komazawa Olympic Park (駒沢オリンピック公園) is located in Meguro and Setagaya wards (not too far from Shibuya area), and the park was originally constructed for the 1964 Summer Olympics. Therefore, this park is a great place for sports lover as there are several spots facilities such as an indoor sports arena, running track, football pitch, baseball field, etc. Several events and festivals are also held at Komazawa Park through the year including Tokyo Ramen Show.
More info: https://www.tokyo-park.or.jp/park/format/index040.html
5. Ueno Park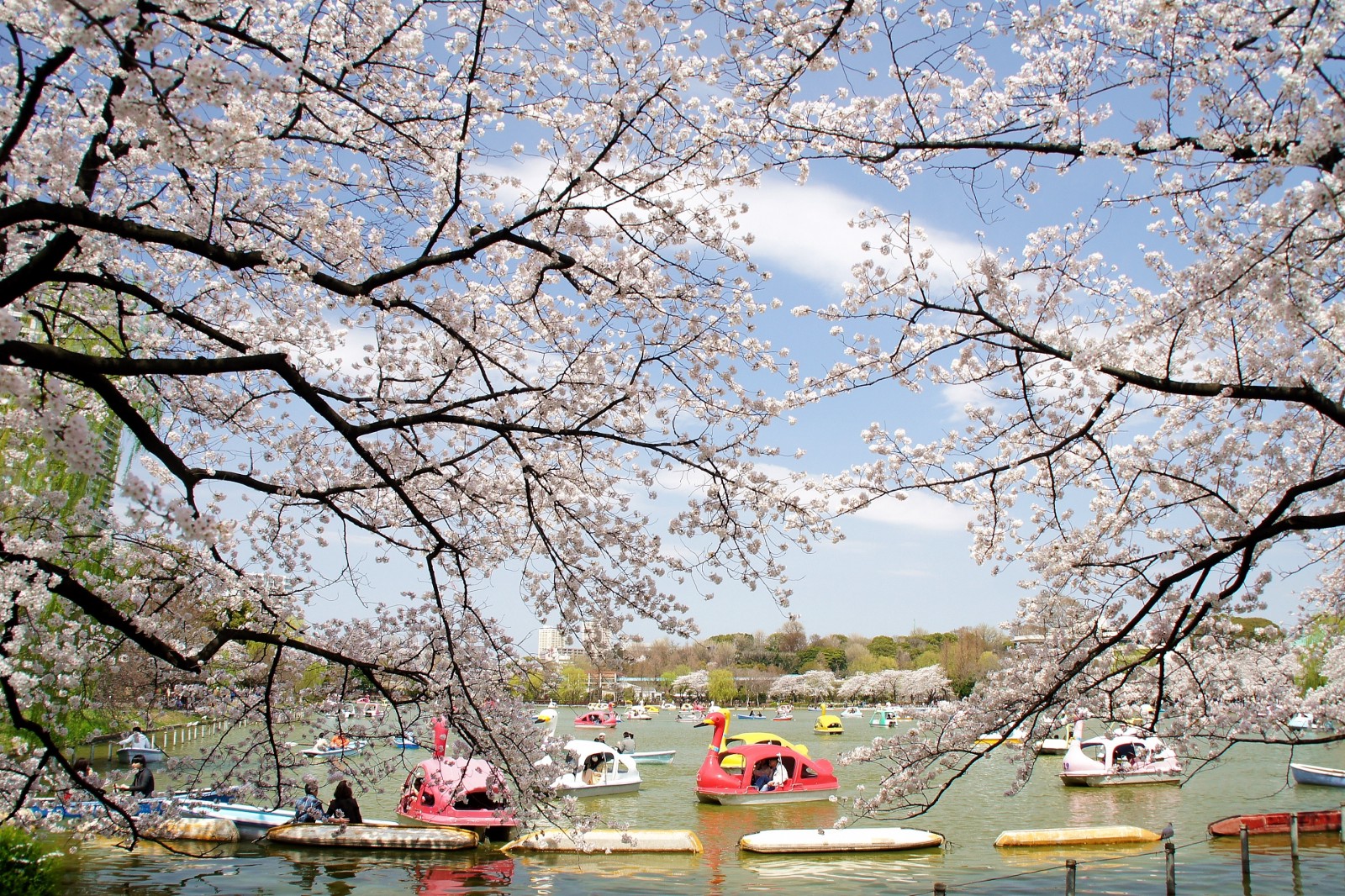 Ueno Park (上野恩賜公園) is a popular touristy park located in Ueno area. It's one of top must-visit spots in Tokyo as there are numbers of tourist attractions within the park such as Ueno Zoo, museums, shrine and temple surrounded by the rich nature. It's also a top visited site for Hanami (cherry blossom viewing party), and a big Sakura Matsuri (cherry blossom festival) is held during the season.
More info:
6. Shiba Park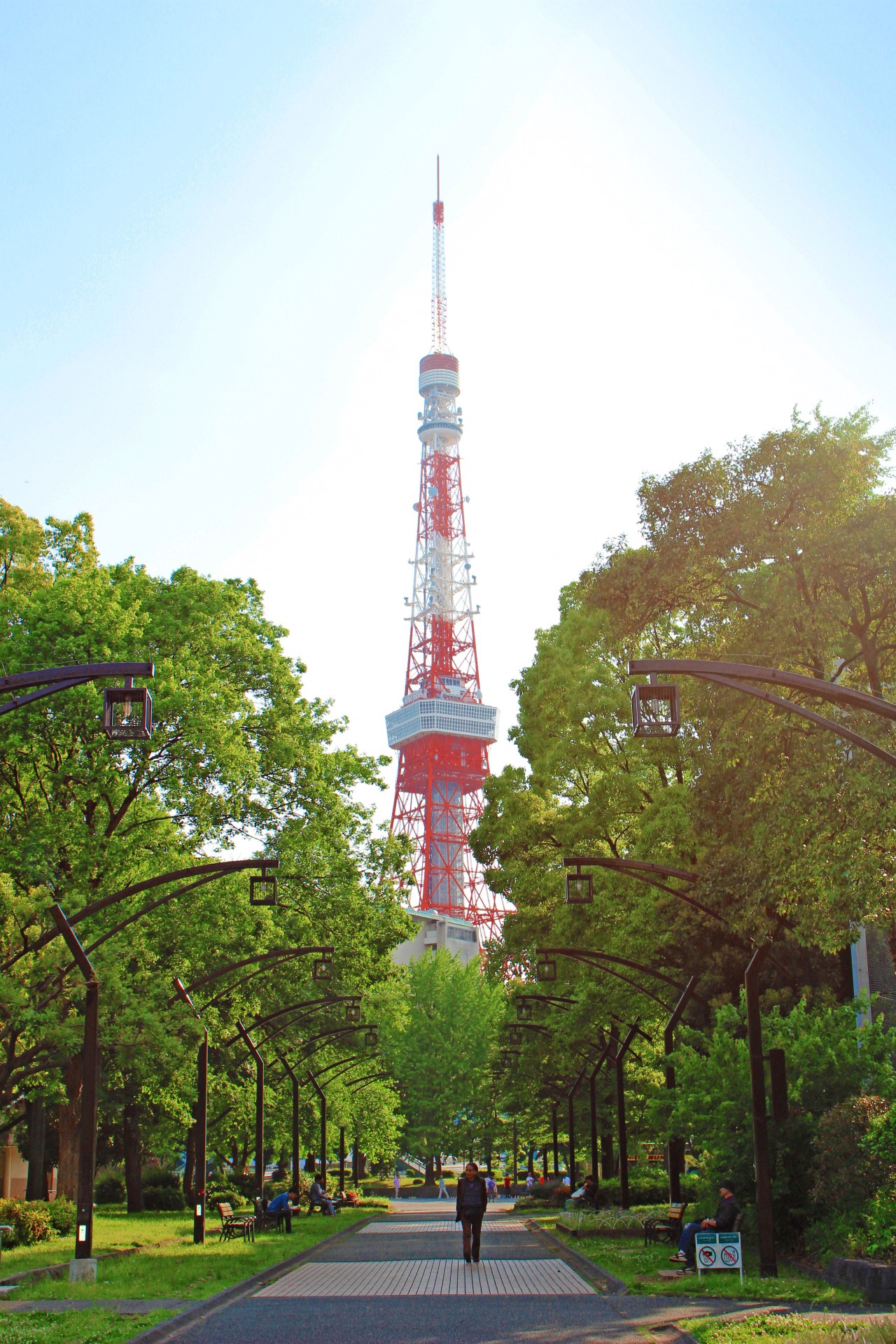 Shiba Park (芝公園) is a spacious park located around Zojoji Temple and near Tokyo Tower. It's one of the oldest public park in Japan established in 1873. Shiba Park is popular as one of the most scenic spots within a city and has been featured on TV and movies a number of times as amazing views of Tokyo Tower can be seen at several spots at the park.
Related article:
7. Tokyo Imperial Palace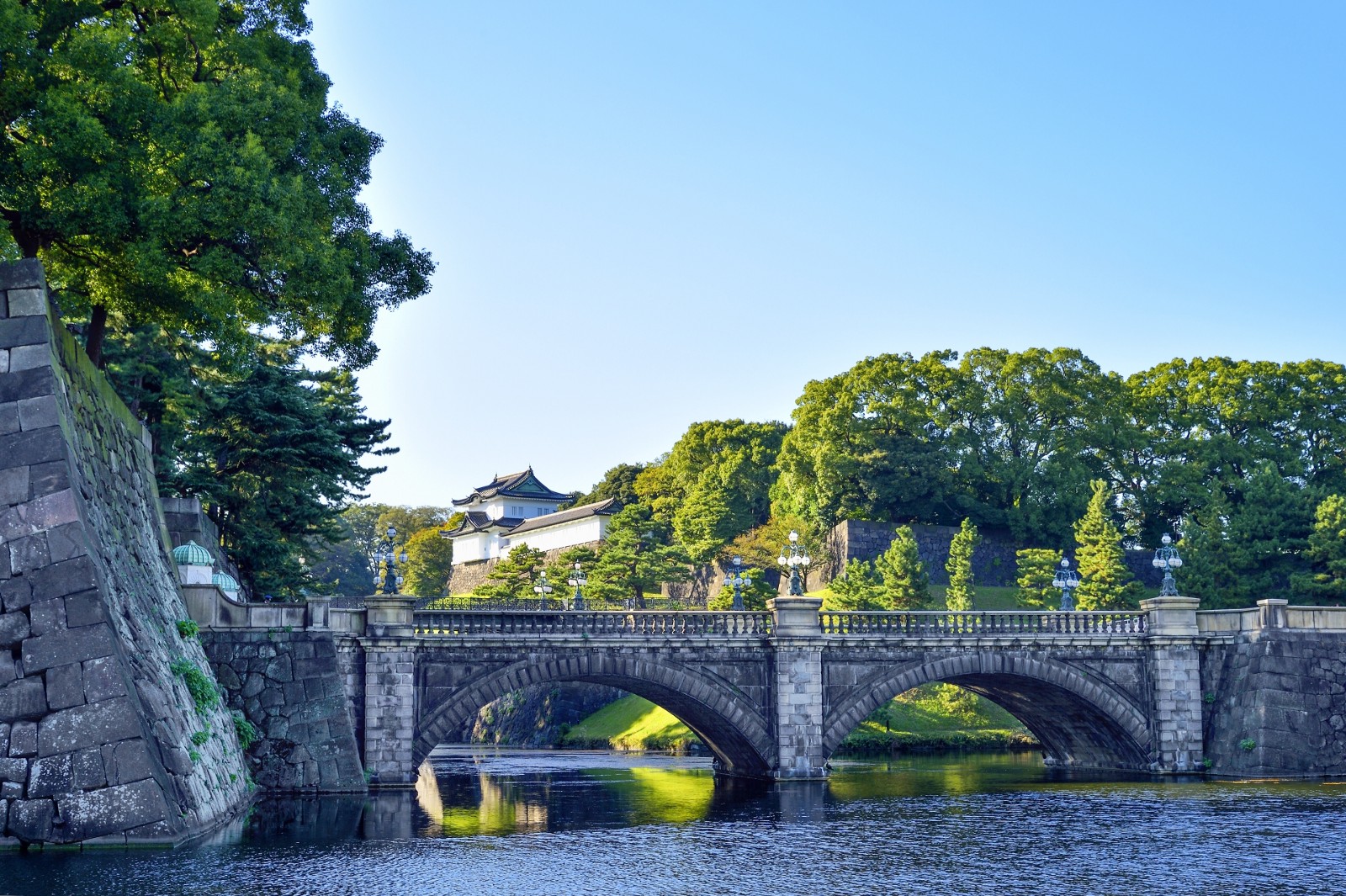 Tokyo Imperial Palace (皇居) is the primary residence of the Emperor of Japan, which is located on the former site of Edo Castle in Chiyoda Ward Tokyo (near Tokyo Station). Imperial Palace East Garden is open for public and it's popular spot for walking, jogging and viewing ginkgo trees during autumn. The famous cherry blossom viewing spot, Chidorigafuchi is also located at the north of the palace.
More info:
8. Odaiba Seaside Park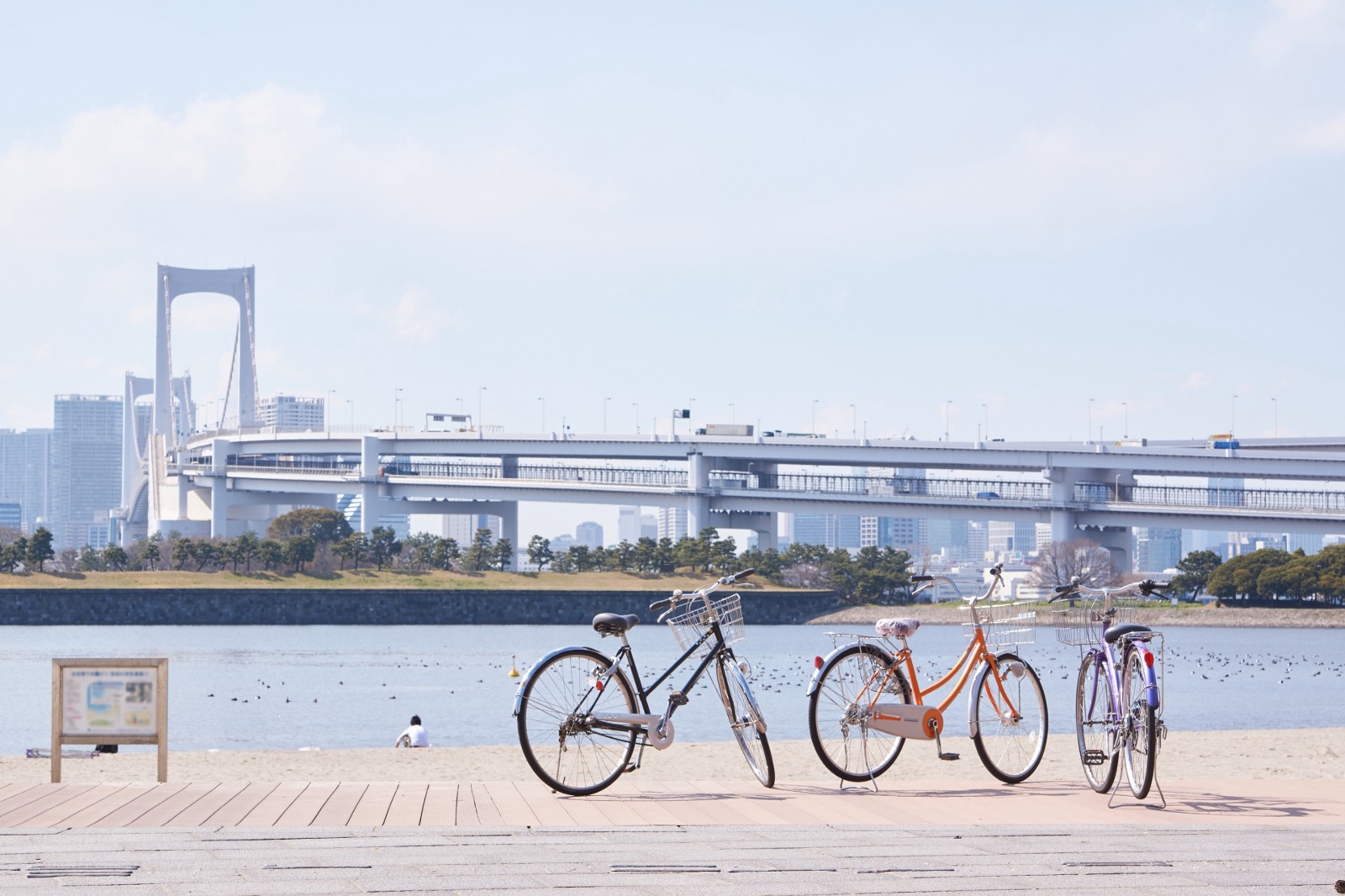 Odaiba Seaside Park or Odaiba Kaihin Koen (お台場海浜公園) is a beach park located along the coast of Odaiba Island. The park offers a great scenery of Tokyo Bay, Rainbow Bridge and the metropolis of Tokyo. The spacious park also provides various attractions such as marine sports, running course, fishing zone. Also a number of shopping malls, entertainment facilities and dining spots of Odaiba area is located within a short distance.
Related article:
9. Inokashira Park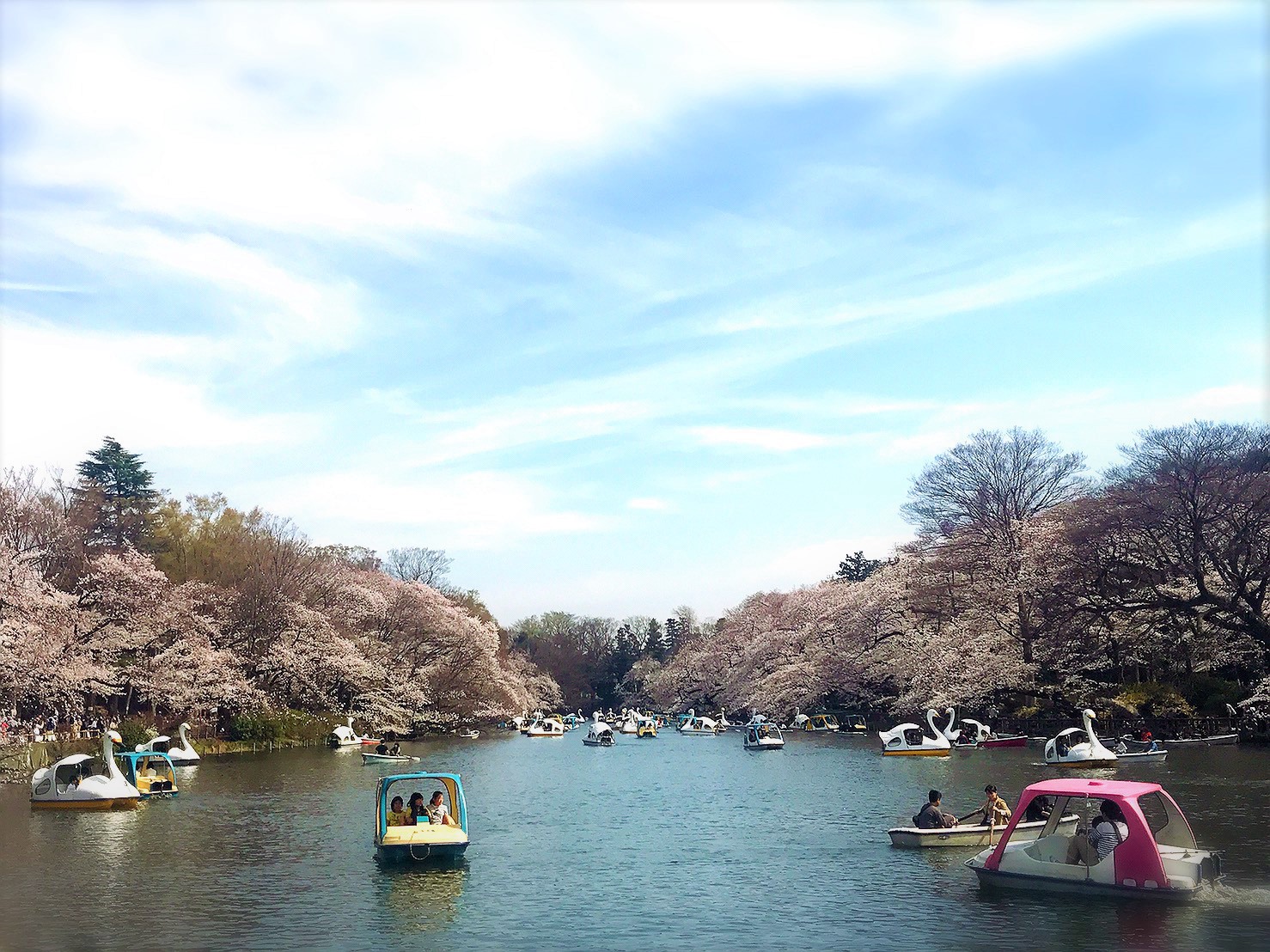 Inokashira Park (井の頭恩賜公園) is a spacious park located in Kichijoji/Mitaka area, in western Tokyo. The symbol of the park is Inokashira Pond which is located in the center of the park and visitors can hire rental boats. The pond is surrounded by cherry trees which display an amazing scenery in spring. The vast park consists of numbers of facilities and tourist attractions including Zoo, historical monuments and the famous Studio Ghibli Museum on the southwest of the park.
Related Article:
10. Showa Memorial Park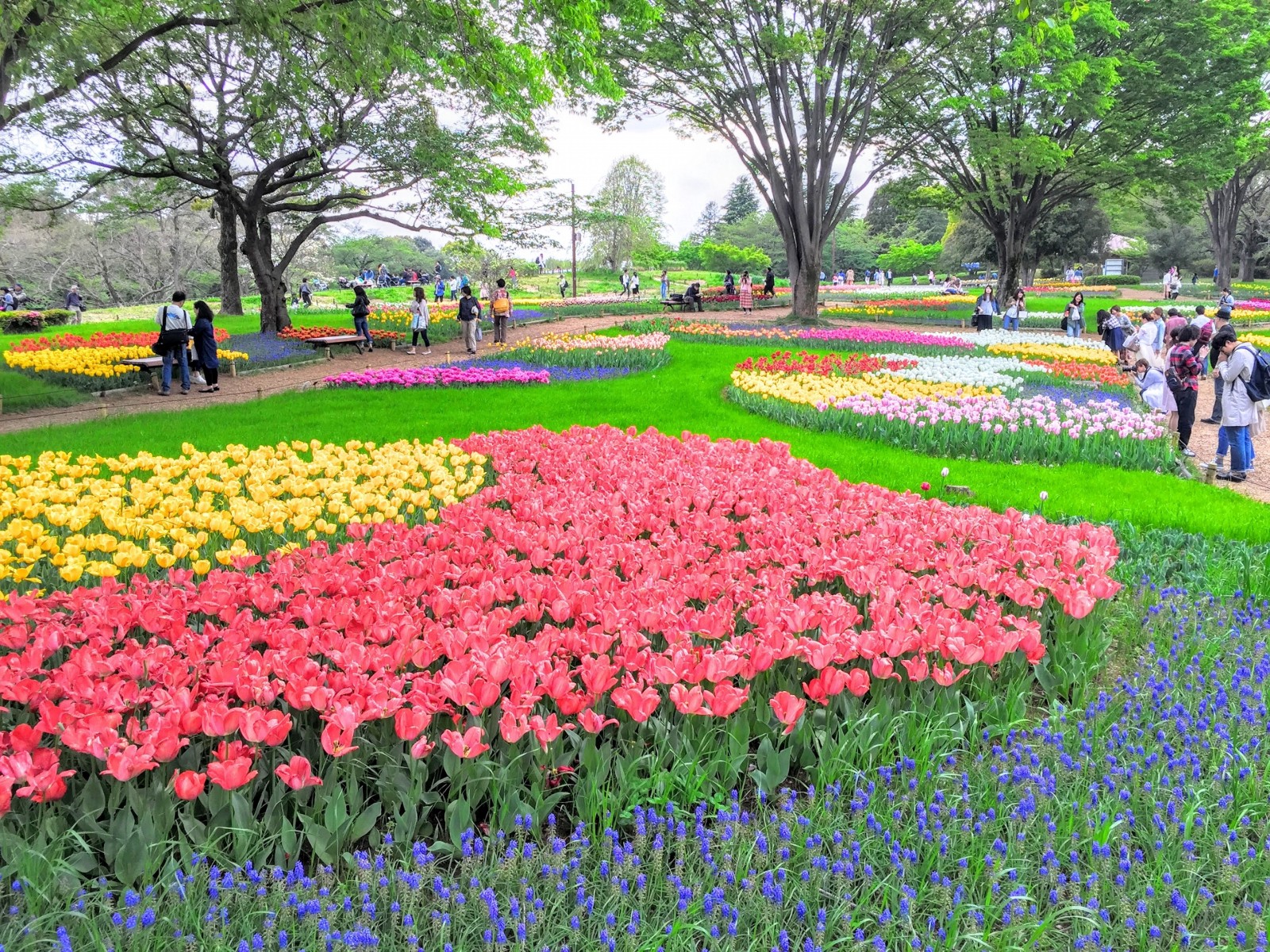 Showa Memorial Park or Showa Kinen Koen (昭和記念公園) is located in Tachikawa City, the outskirt of Tokyo. It's the largest park in Tokyo with a massive 165.3 ha space and has spacious green space, seasonal flowers, several sports facility and museums. The best highlight of the park is seasonal flowers which display beautiful scenery in each month including Cherry Blossoms, Tulip, Cosmos, Sunflower, Ginkgo Trees, etc. It's a perfect getaway from the city center.
More info:
Did you enjoy the list?? There are numbers of nature and outdoor spots where you can relax while being in the heart of the city!
For more travel info in Tokyo, please check out listed articles, too!
▽Related Articles▽
▼Editor's Picks▼
---