5 Best Glamping near Tokyo
A guide to the most popular Glamping sites in the Kanto region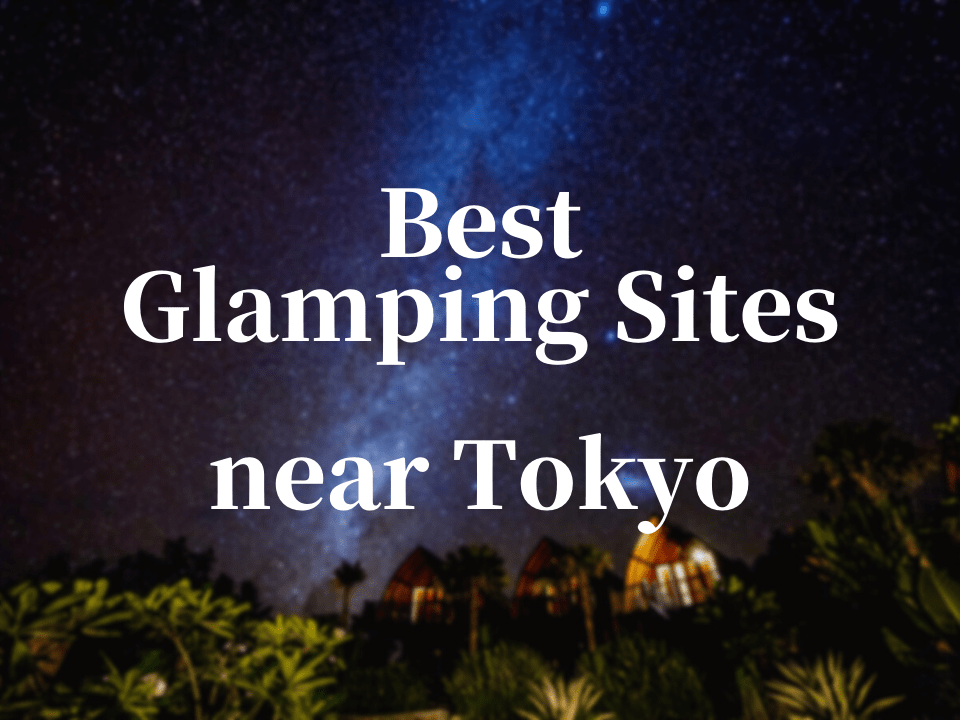 For your next visit to Tokyo, or for those people living in Tokyo, did you know there are places where you can enjoy nature, but also a place where you can have a luxurious experience? This might sound contradictory at first, but it is possible to do if you go to a glamping site.
Glamping is a relatively new word that has the meaning of the words "Glamorous" and "Camping". Glamping sites are becoming more and more popular in Japan, to the point that you can find one pretty much at any prefecture you visit. You might think there aren't that many places where you can have this experience near Tokyo, being such a big city. But there are actually various locations near Tokyo (and some even within Tokyo) where you can bathe in nature while having services that of a high-rated hotel.
In this article, I will introduce to you our picks of the 5 best glamping sites near Tokyo. The good thing about all these places is that access is fairly easy and they all provide unique services that reflect the attractive points of where they are located.
---
1. Fureaihiroba Glamping (Tokyo)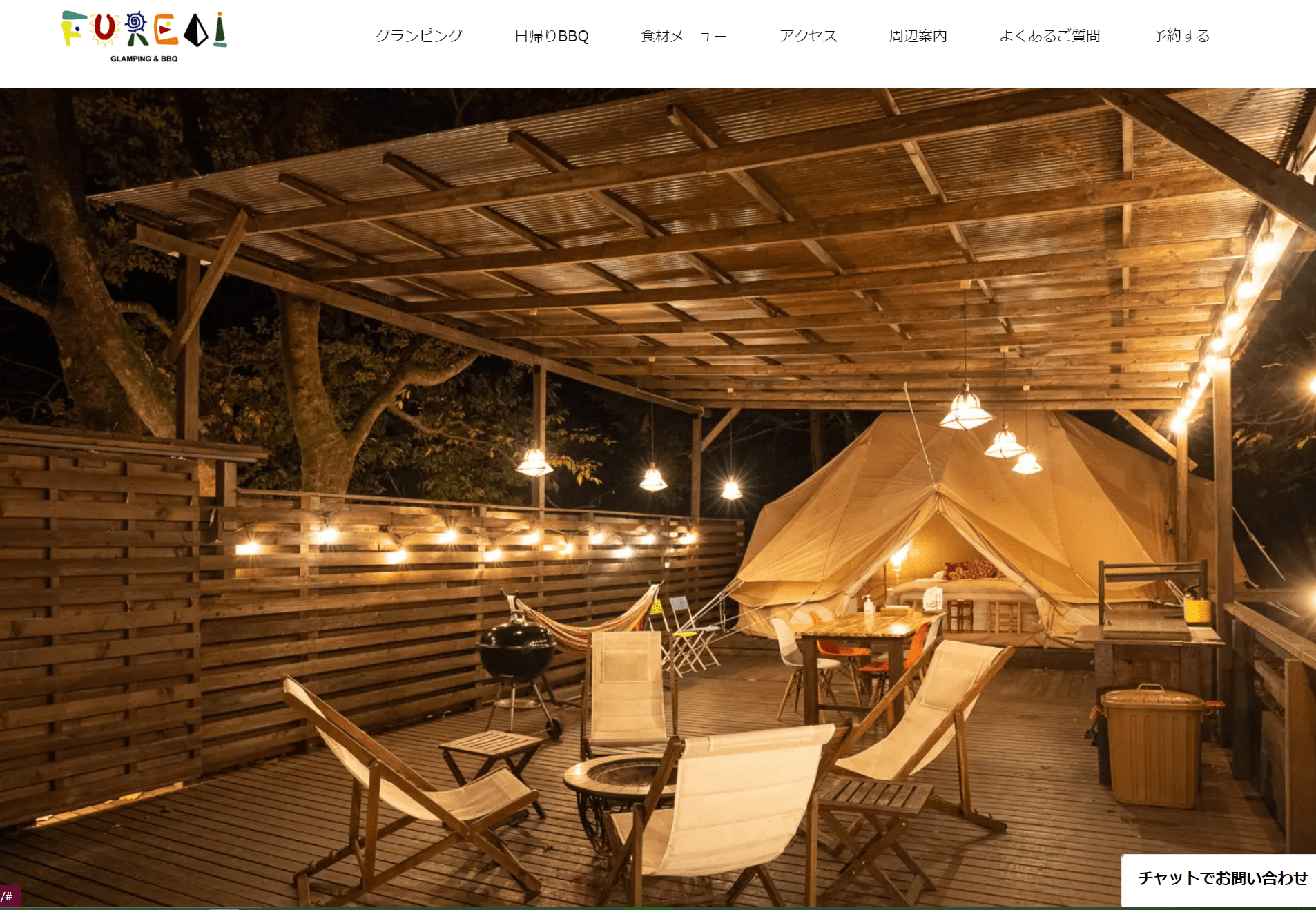 Although most foreign visitors have the impression that Tokyo has the best things to offer in the city areas, there are a lot of beautiful places where you can enjoy nature in ways you can't experience in many other places. Fureaihiroba Glamping (ふれあい広場 グランピング) is a glamping site in Akiruno city, Tokyo. It takes somewhere between 90 minutes to 2 hours to get there by car or by train and bus from central Tokyo.
On this site, you can either come to just enjoy the BBQ, or you can come and stay at the glamping site. The luxurious tents here have a capacity for up to 6 people, and some even come with a jacuzzi.
Nearby the site, there are many tourist places you can go including hot springs, museums, temples, shrines, and of course many nature spots such as waterfalls.
▶Official Website: https://fureaihiroba.tokyo/
2. Nature Healing Lounge THE OUT (Kanagawa)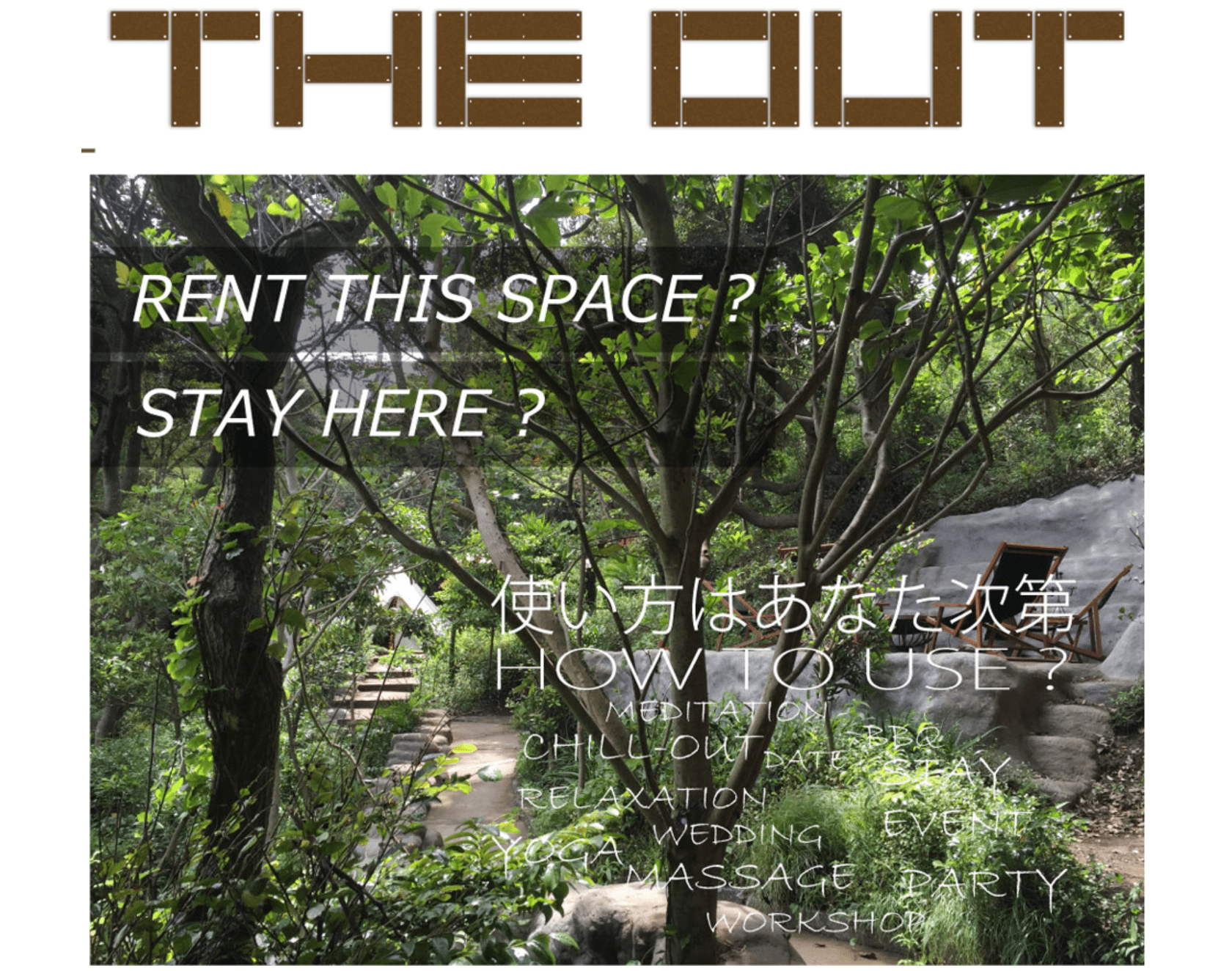 The next glamping site is located south of Tokyo. Nature Healing Lounge THE OUT (ジ・アウト) is a wonderful glamping site near the pacific ocean in Kamakura city, Kanagawa prefecture. As you may already know, Kamakura is a highly popular touristic area where you will find many things to do. People will usually stay at hotels or Japanese-style Ryokan. However, if you would like something a little different and want to be in touch more with nature, this could be a nice option for you.
This glamping site has various spaces with unique settings from which you can choose to stay. All the tools and equipment for camping will be provided by the site, and you can bring your own food and drinks.
▶Official Website: http://theout.jp/
3. Mother Farm Glamping (Chiba)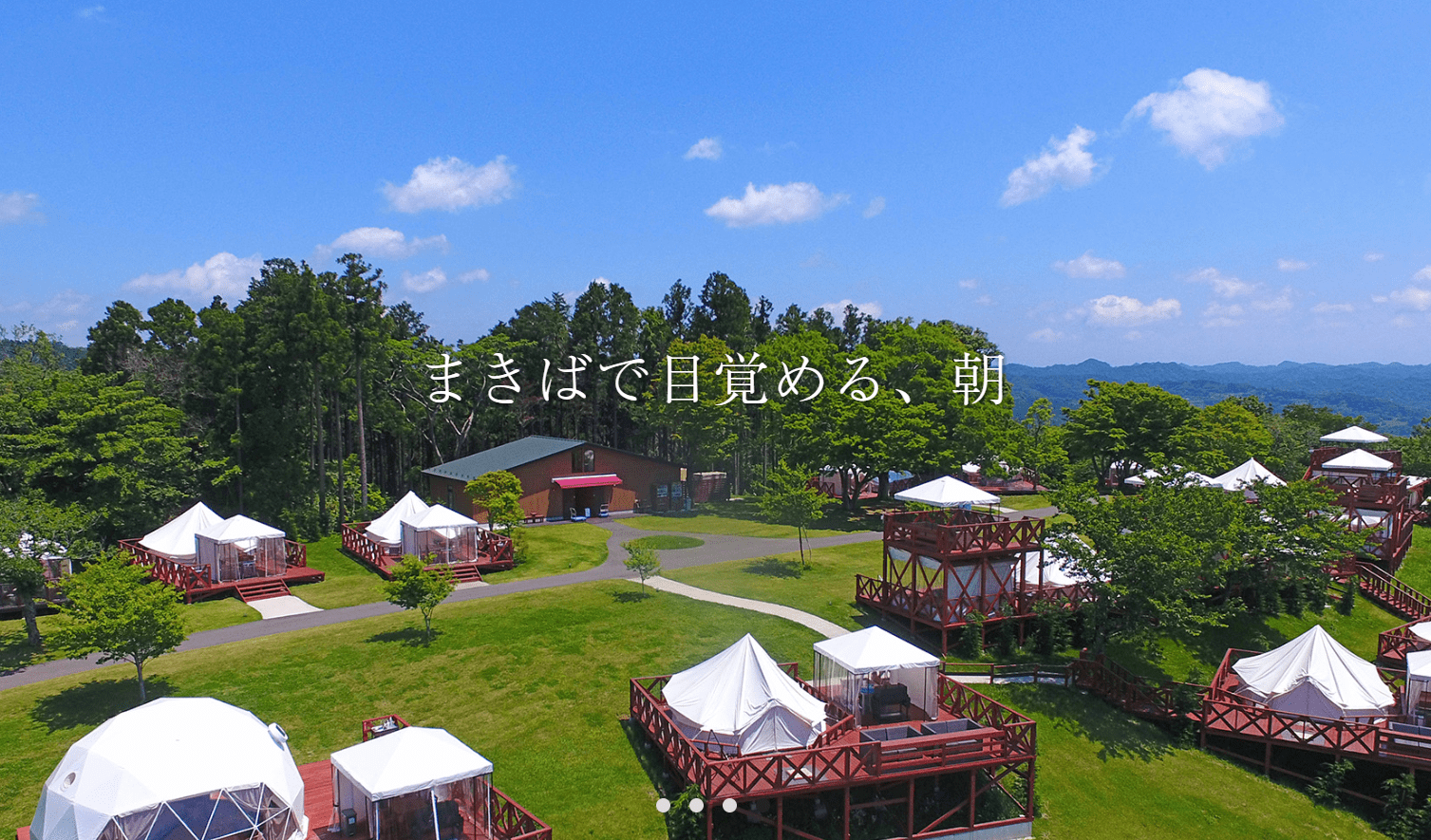 Chiba prefecture is probably where you will find the most glamping sites when it comes to accessibility from Tokyo. Mother Farm Glamping (マザー牧場 Glamping) is one of the most popular ones, being a glamping site within the vicinity of the popular tourist site "Mother Farm".
Mother Farm is a large theme park in Chiba prefecture that has many rides, attractions, restaurants, shops, fields of flowers and animals that you can interact with. This theme park itself is a fun place to visit, but this is just a portion of what you can enjoy if you come to stay at the glamping site.
If you're in Tokyo and wish to be in touch with nature in a luxurious way, this is definitely something you should take into consideration.
▶Official Website: https://www.motherfarm.co.jp/glamping/
4. O Park OGOSE (Saitama)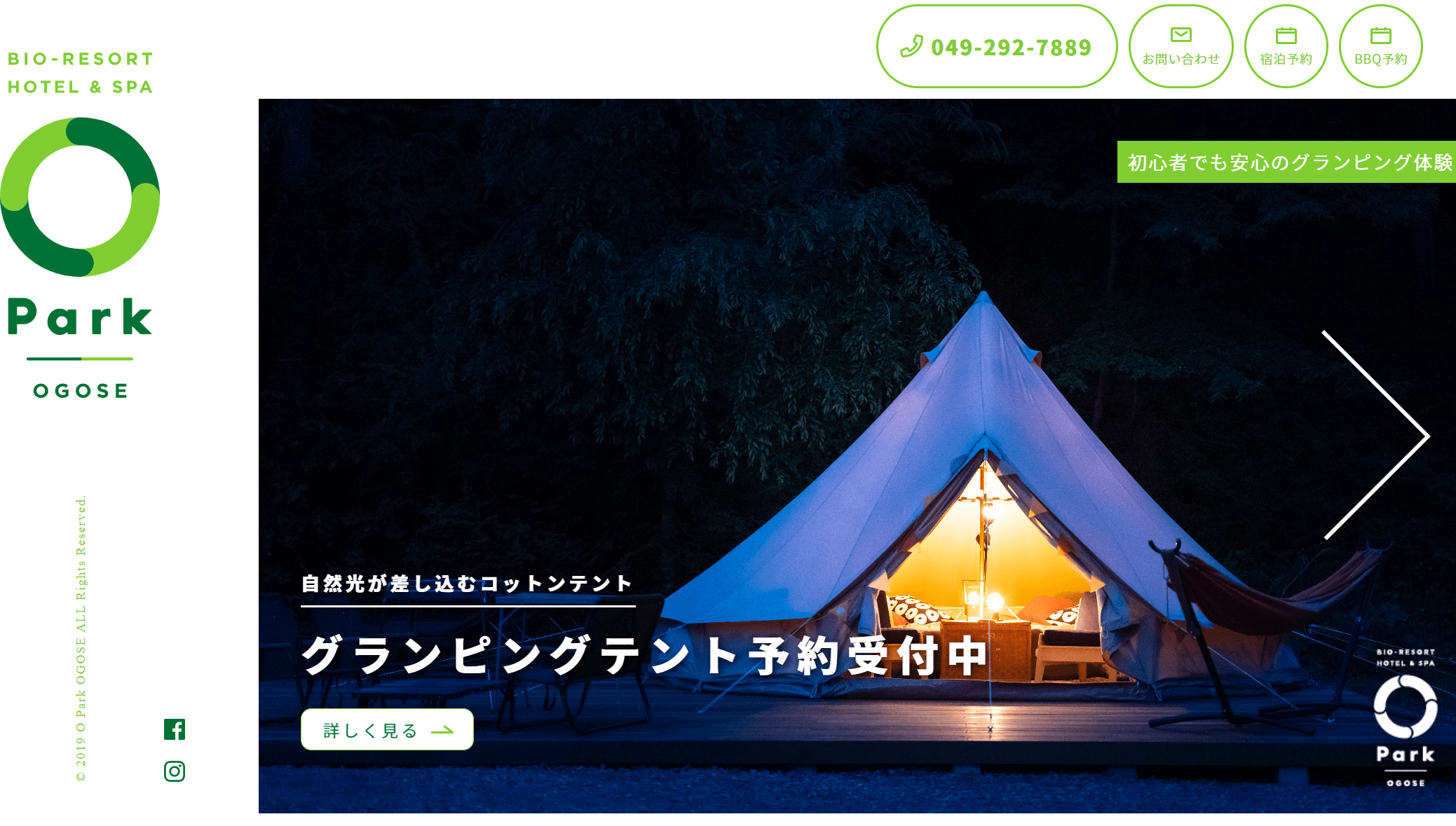 BIO-RESORT HOTEL&SPA O Park OGOSE (ビオリゾート ホテル&スパ オーパークおごせ) is a glamping site in the Iruma, Saitama prefecture. The site is easy to access, taking less than an hour from the city area.
This glamping site offers various types of rooms: from the typical tent-type room and the dome-shaped room to rooms with a sauna incorporated. The site also has many services and activities ready for you to assure you spend a luxurious, but also in touch with nature, experience. The place also comes with a hot spring, a library, various workshops and activities, and of course, a BBQ site where you can enjoy it in groups of up to 10 people per table.
▶Official Website: https://opark.jp/
5. Glamping Villa Hanz Kawaguchiko (Yamanashi)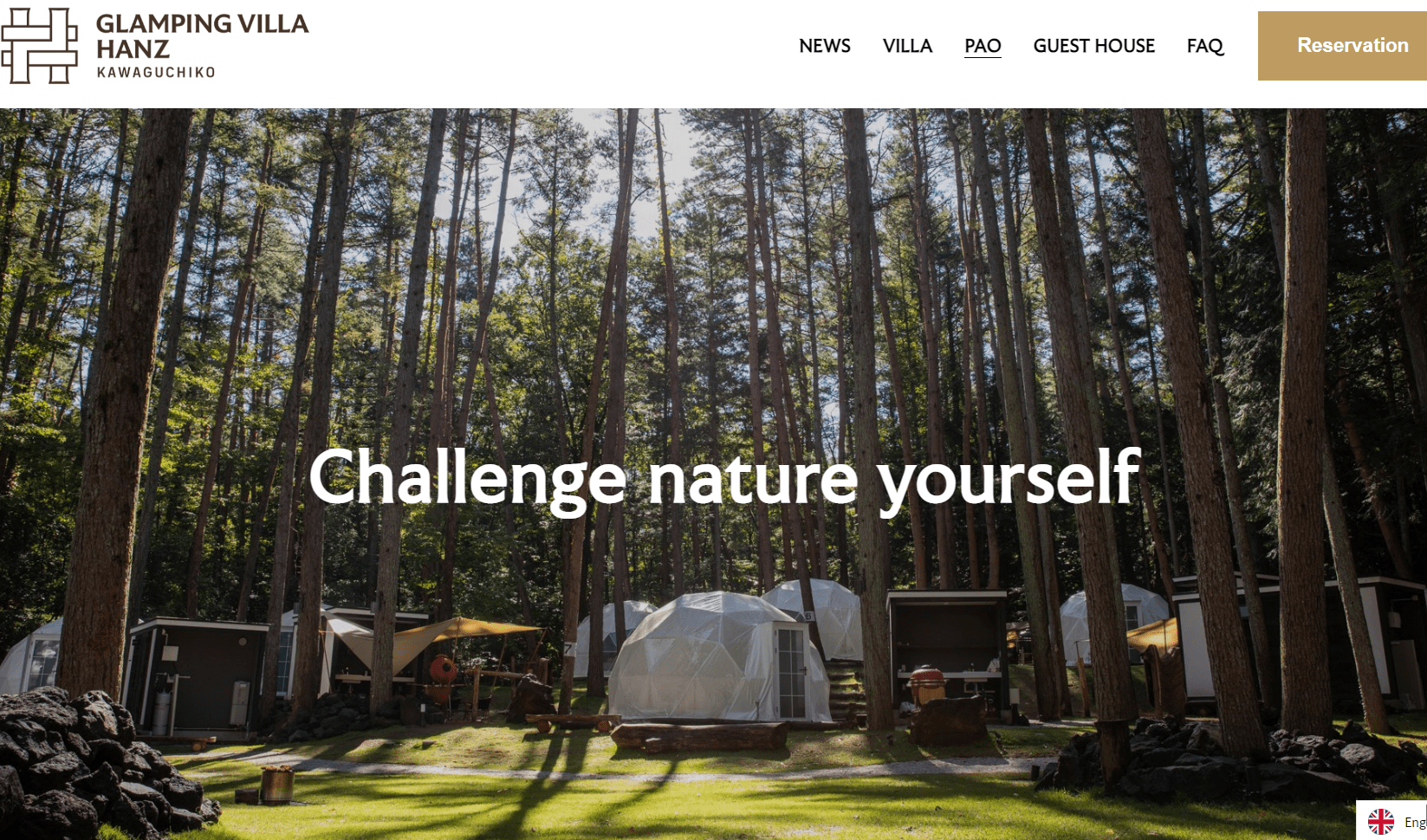 And lastly, on our list, we have Glamping Villa Hanz Kawaguchiko (グランピングヴィラハンズ 河口湖) which is just one of the many glamping sites that you will find in Yamanashi prefecture. What makes this site special in comparison to other sites is the fact that you will have a front-row view of Mt Fuji. This in itself makes this site a popular place for both glamping and camping.
For those planning on staying on this site, you can choose between three types of accommodations which are the villa, the PAO, and the guest house.
There are many activities to get in touch with nature because there is the beautiful Lake Kawaguchiko and there are many forests that you can explore.
▶Official Website: https://en.gv-hanz.jp/
---
▽Subscribe to our free news magazine!▽

I hope this article has sparked your interest and made you consider looking at some of these glamping sites in Japan. If you enjoyed this article and want more information about Japanese nature locations, be sure to check the following articles as well!
▽Related Articles ▽
▼Editor's Picks▼
---