13 Best Things to Do in Saitama
From Kawagoe and Nagatoro to cherry blossoms and autumn leaves: The best things to do in Saitama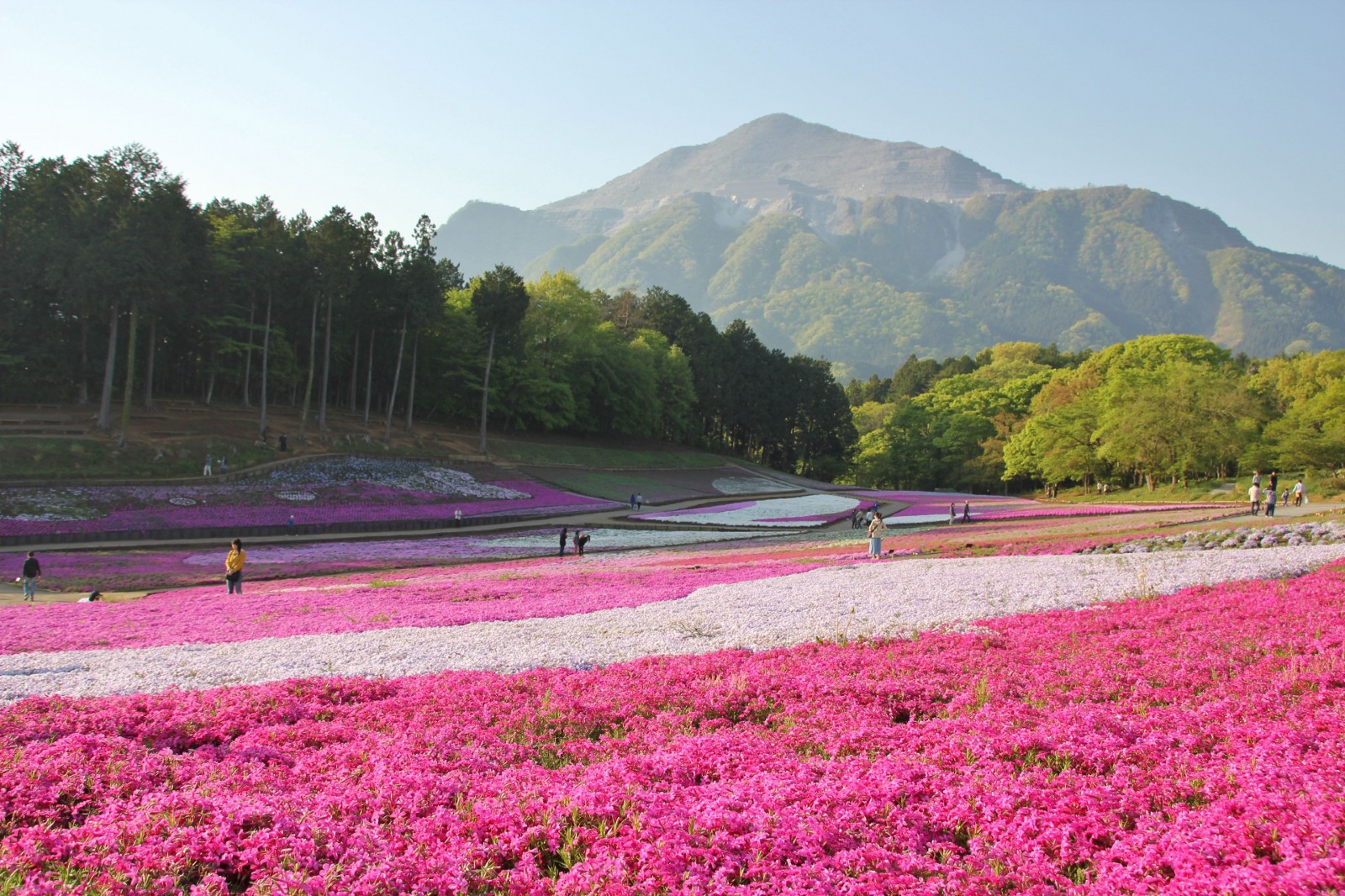 Saitama, the prefecture adjacent to Tokyo, is less known by foreign travelers but has a large number of tourist attractions including the historical town Kawagoe, beautiful cherry blossom viewing spots and more unique places to visit. Saitama is famous for a commuter town since the prefecture is quite accessible from Tokyo, so you can easily take a trip to Saitama even if you stay at the center of Tokyo. Here are 10 best things to do in Saitama from classic attractions to hidden gems.
With this Kanto Region Bucket List, let's also check out the surrounding tourist attractions: Best Things to Do in Kanto
*Please note that this article contains affiliate links.
1. Kawagoe
Kawagoe is an old town which is filled up with historical buildings including shrines, restaurants and souvenir shops, and visiting Kawagoe is definitely one of the best things to do in Saitama. It reserves the old castle town of the Edo period (19th century). That's the reason why it is called COEDO (which means the Little Edo). You can also enjoy tasting regional food and drinks there. Feel as if you slipped back to hundreds years ago in Kawagoe.
2. Tokorozawa Sakura Town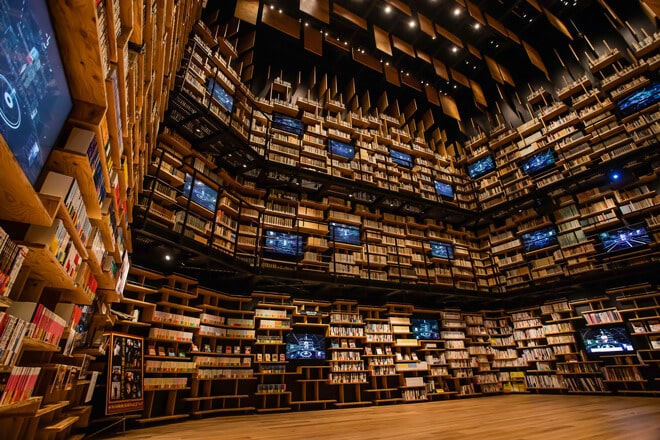 Venture into the vibrant world of pop culture at Tokorozawa Sakura Town, a newly established hub in the southernmost area of Saitama Prefecture, Tokorozawa, which came into existence in 2020. This commercial complex was set up by Kadokawa, renowned for releasing lots of anime and manga. It boasts a unique blend of museums, event spaces, restaurants, bookstores, offices, and even a shrine.
The crown jewel of Tokorozawa Sakura Town is Kadokawa Musashino Museum, situated inside a symbolically designed building. It has a completely fresh concept, as it merges a library, art gallery, and museum into one. Discover a world of immersive content and creativity at Tokorozawa Sakura Town, a thrilling addition to Saitama's must-visit list. You can get a ticket for Kadokawa Musashino Museum online.

3. TeamLab: Resonating Life in the Acorn Forest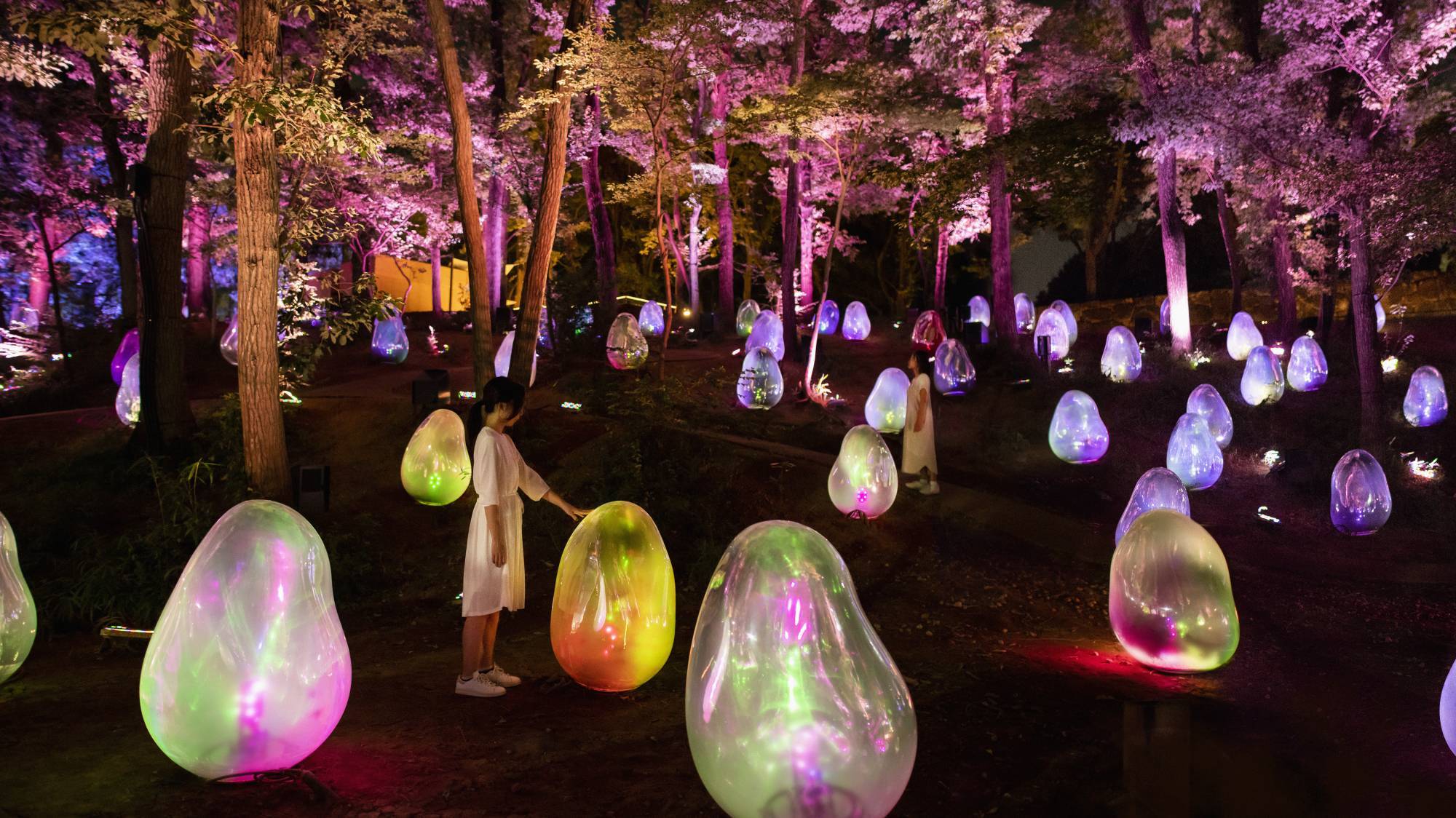 One of the most trendy art museums in Japan today is the colorful digital art museums created by team Lab. TeamLab: Resonating Life in the Acorn Forest has been permanently installed in Saitama since 2020. Located next to Tokorozawa Sakura Town, in the Musashino Forest, this art exhibit takes you on a seasonal journey. From the shifting shades of green in spring and summer to the transformation of foliage in autumn and early winter, each season brings its own charm.
As autumn ripens the acorns, the forest lights up with the main work "Resonating Microcosms – Liquified Light Color, Sunrise and Sunset". The installation features egg-shaped objects illuminating the forest with colorful light, transforming the changing trees into a part of the art piece. Come and experience this dazzling blend of art, light, and nature in Saitama. Get your ticket for teamLab: Resonating Life in the Acorn Forest online!

4. The Metropolitan Area Outer Underground Discharge Channel
The Metropolitan Area Outer Underground Discharge Channel, a hidden gem in Saitama, is one of the most unique and interesting spots in Japan. The underground water infrastructure channel, which is also known as "the Underground Parthenon", prevents some enormous rivers in the metropolitan area including Saitama and Tokyo from overflowing during rain and typhoon seasons. You can reach the underground and walk there, which will be an unforgettable experience on your trip in Japan.
5. Bonsai Museum
Bonsai (plantings in trays) is a Japanese traditional culture of gardening, and Omiya, Saitama is famous for it. People who are interested in international gardening styles or Bonsai have visited Omiya and Bonsai Museum in the city from all over the world since the museum opened in 2010. There are various well-elaborate Bonsai arts on display.
There are many other Bonsai spots around Bonsai Museum, and you can visit the famous Bonsai nurseries as well as the museum from Tokyo on this Bonsai tour. You can even experience to make Bonsai with a master!!
6. Cherry Blossom Viewing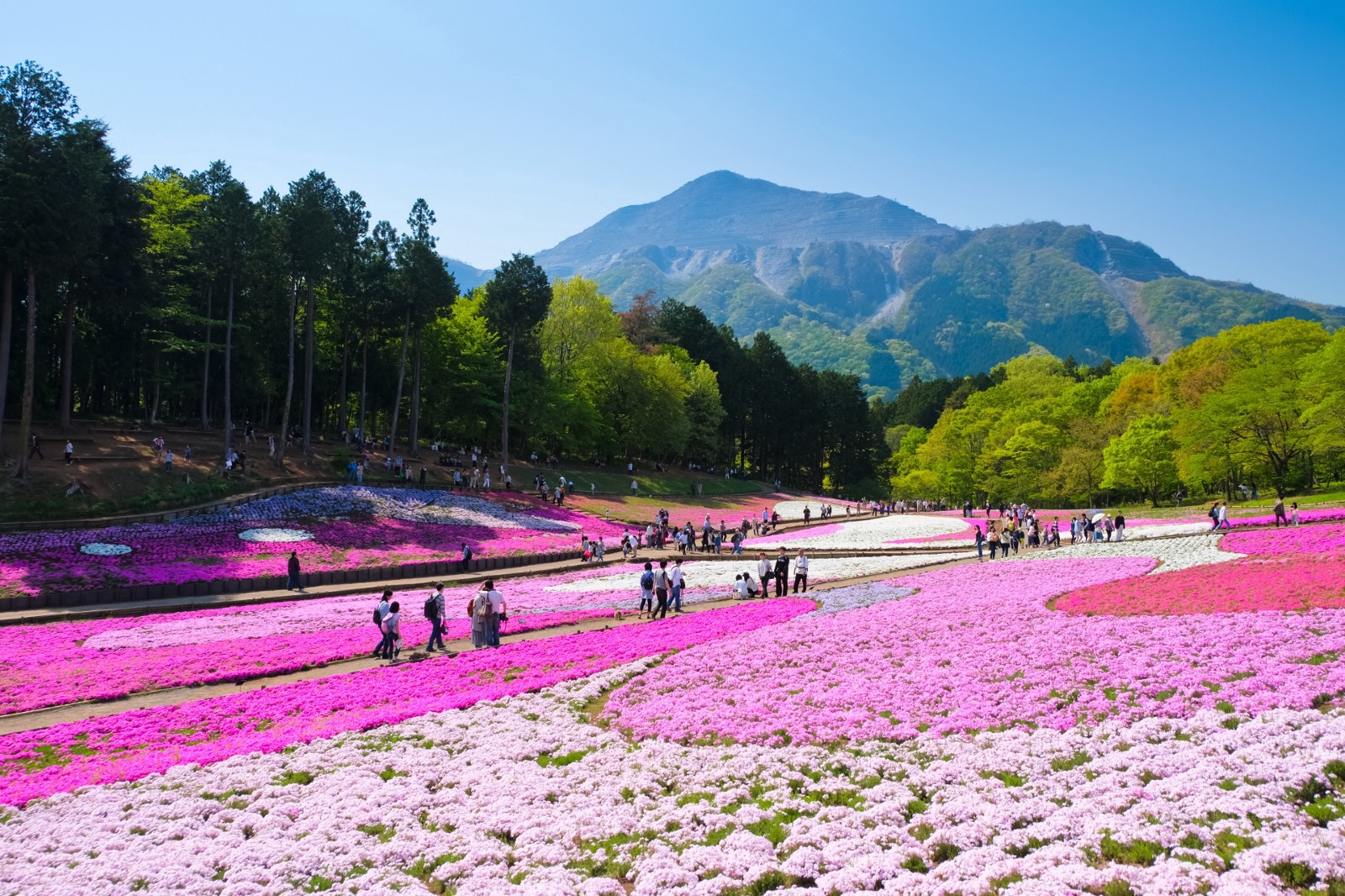 Cherry blossoms are one of the most popular tourist attractions to foreign visitors and there are a lot of places for viewing beautiful cheery blossoms in Saitama in spring. At Satte Gongendo Park, white and pick cherry blossoms bloom with yellow mustards. You can see unique cherry blossoms at Hitsujiyama Park in Chichibu, Saitama, which is called Shibazakura blooming on the ground like lawn.
▽Check more spots to see cherry blossoms in Saitama!▽
7. The Railway Museum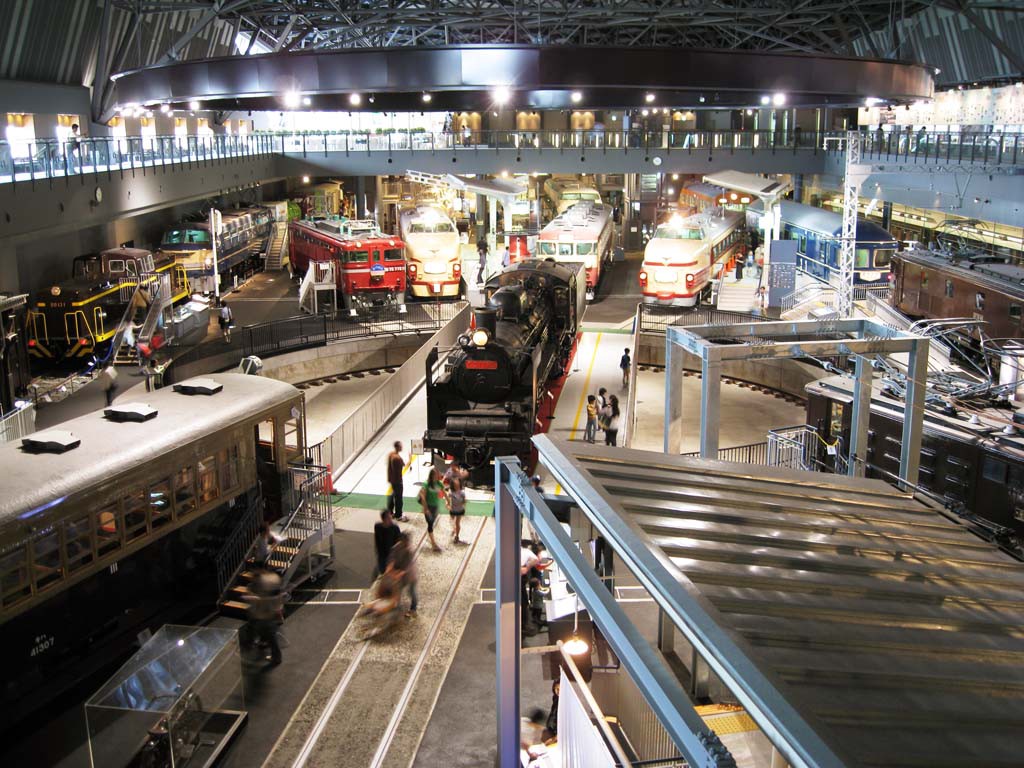 The Railway Museum, one of the largest railway museums in Japan, is located in the huge city Omiya, Saitama. The Railway Museum was founded by JR East in Japan, which is a major railway company in Japan. There are real trains and old locomotives which had actually run across Japan before. In addition to seeing the lineup of the trains, what is the most attractive part at the museum is to experience driving simulation of the modern train and even locomotives. The Railway Museum is also recommended to visit with kids.
8. Moomin Valley Park
© Moomin Characters™
For a trendy spot in Japan, Moomin Valley Park is one of the hottest amusement parks with the theme of the famous Finnish character Moomin. Moomin Valley Park opened in the Hanno area, Saitama in spring 2019. The Moomin world in the theme park offers a variety of attractions including the familiar buildings, show, arts, exhibition, souvenir shop, cafe and restaurant. You can buy a ticket for Moominvalley Park online!

9. The Icicles of Misotsuchi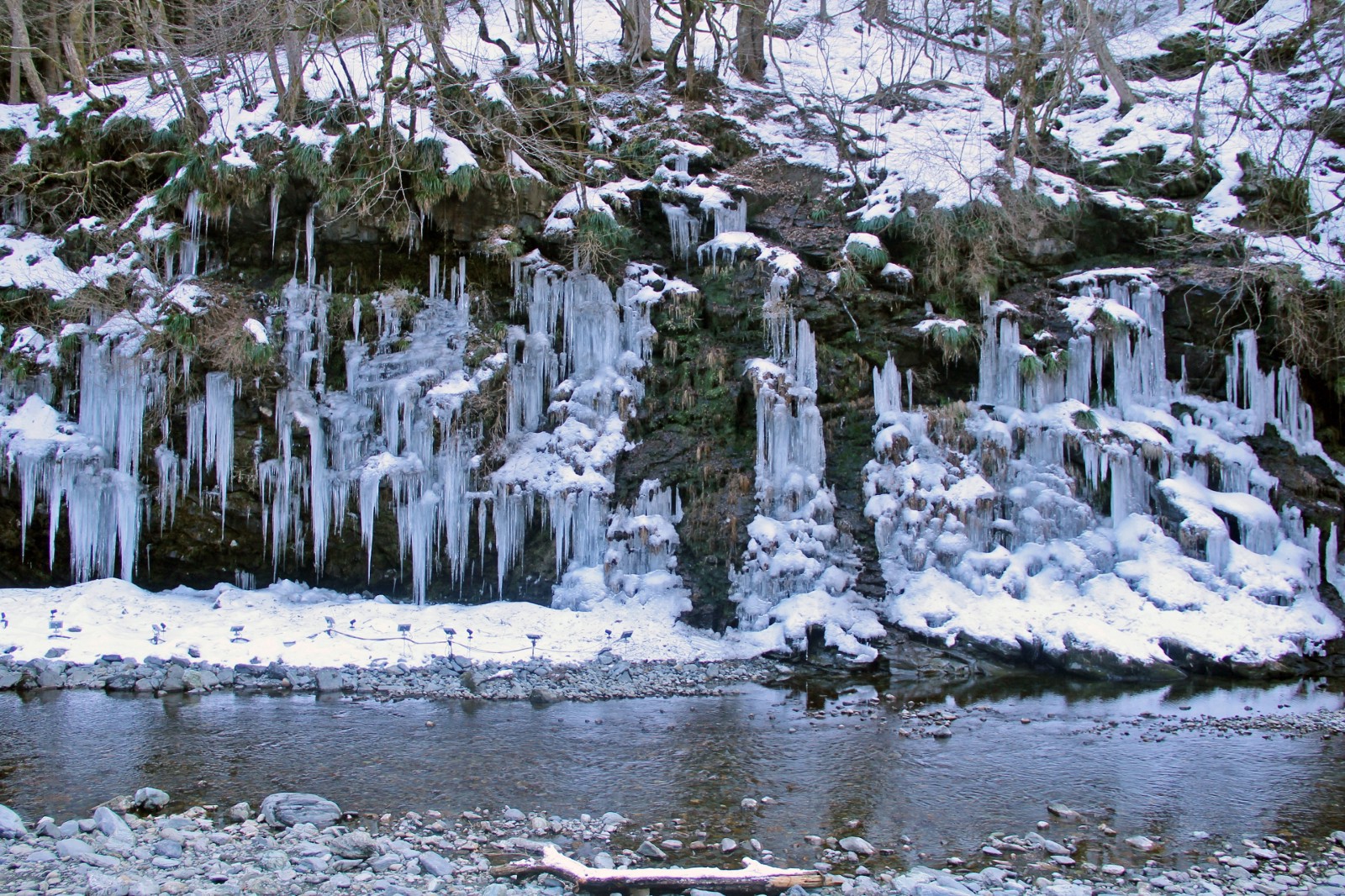 Seeing the Icicles of Misotsuchi is one of the things to do in Saitama in winter. Spectacular icicles are naturally formed with over 30m wide x 10m high in in Chichibu, Saitama which is famous for rich nature and mountain geography. There is a light-up event held in mid January to mid February every year which you can enjoy viewing the icicles with colorful illumination at night.
10. Kinchakuda Higanbana Fields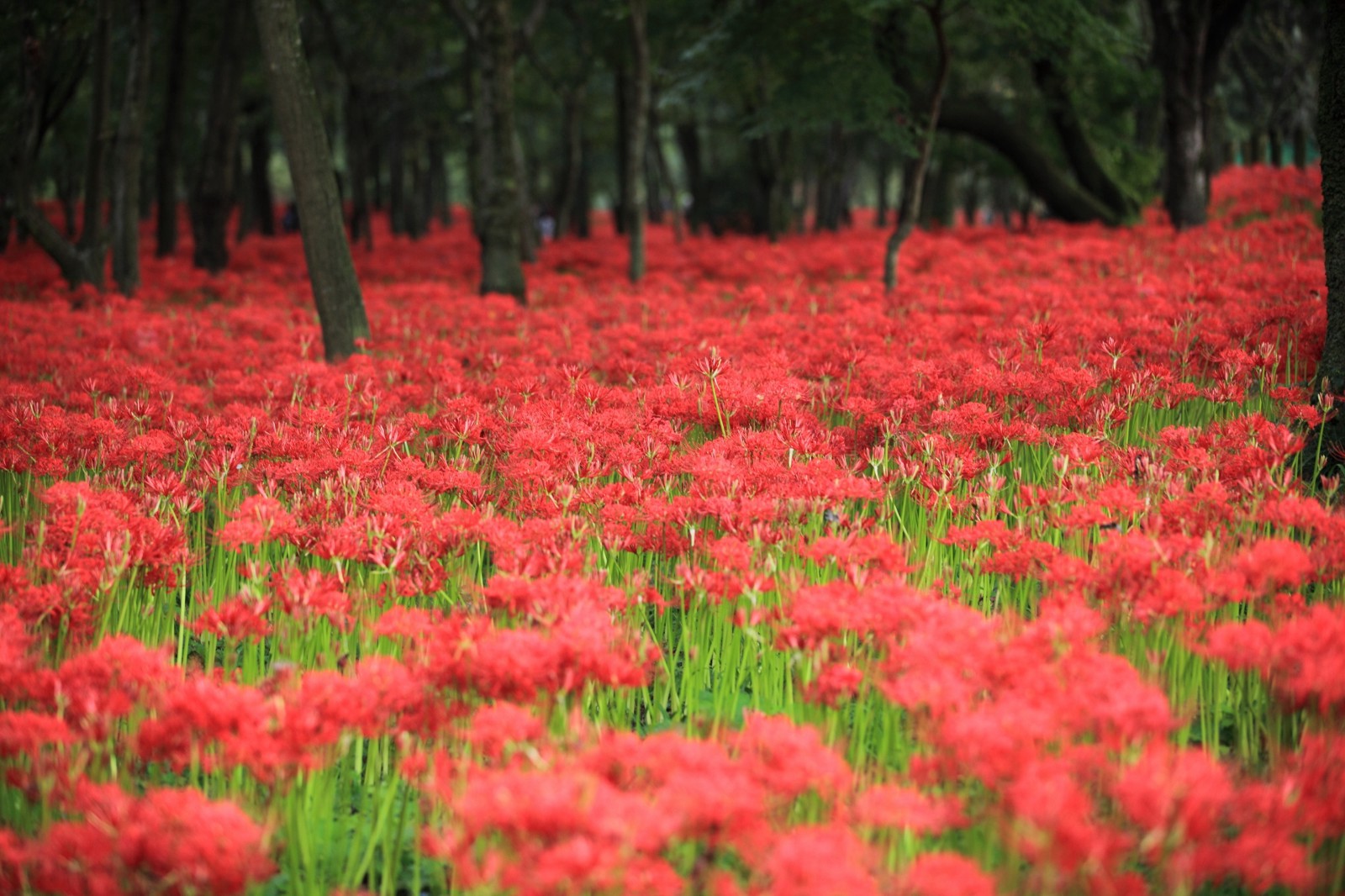 There are numerous spots perfect for seeing autumn leaves, and you shouldn't miss the chance to view the fiery red Higanbana (which are also called red spider lily in English) at Kinchakuda Higanbana Fields in autumn. The fields are colored by 500 millions of beautiful Higanbana flowers at the peak during "Kinchakuda Manjushage Festival" is held from mid to late September. Kinchakuda is also popular as a nice BBQ and camping spot.
▶️Check out 10 Beautiful Spots to See Spider Lilies (Higanbana) near Tokyo, too!
11. Nagatoro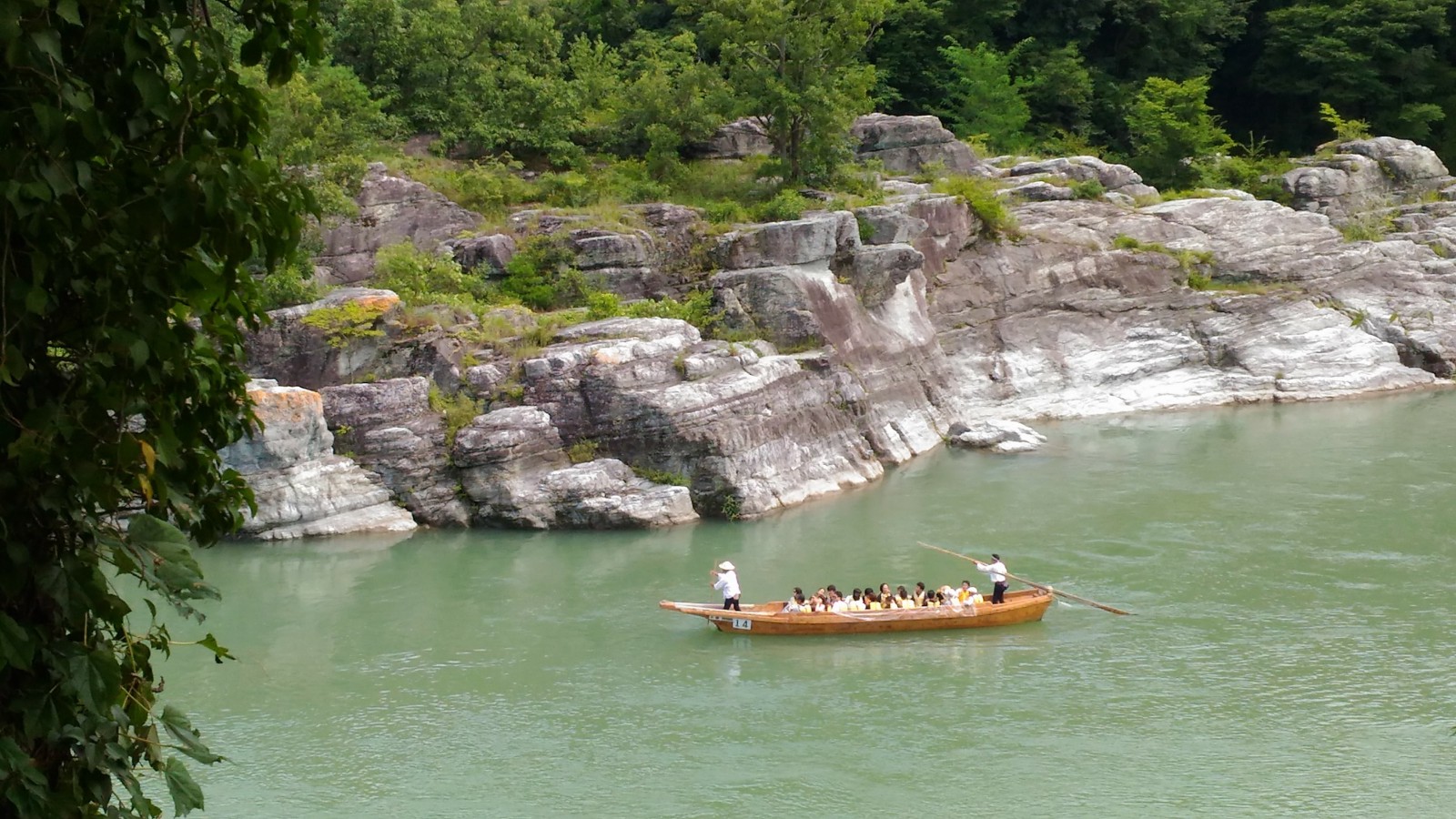 Nagatoro, the town located in the north of Saitama, is a popular tourist site and has no shortage of things to do in rich nature. There are a large number of nice camping sites in Nagatoro where campers come from the metropolitan area. River cruising on a wooden boat is also a popular activity along the large river. You can enjoy viewing seasonal attractions such as cherry blossoms in spring and red-tint leaves in autumn. For viewing a long tunnel formed by over 1,500 cherry blossom trees, Nagatoro is the best place in Saitama.
12. Hikawa Shrine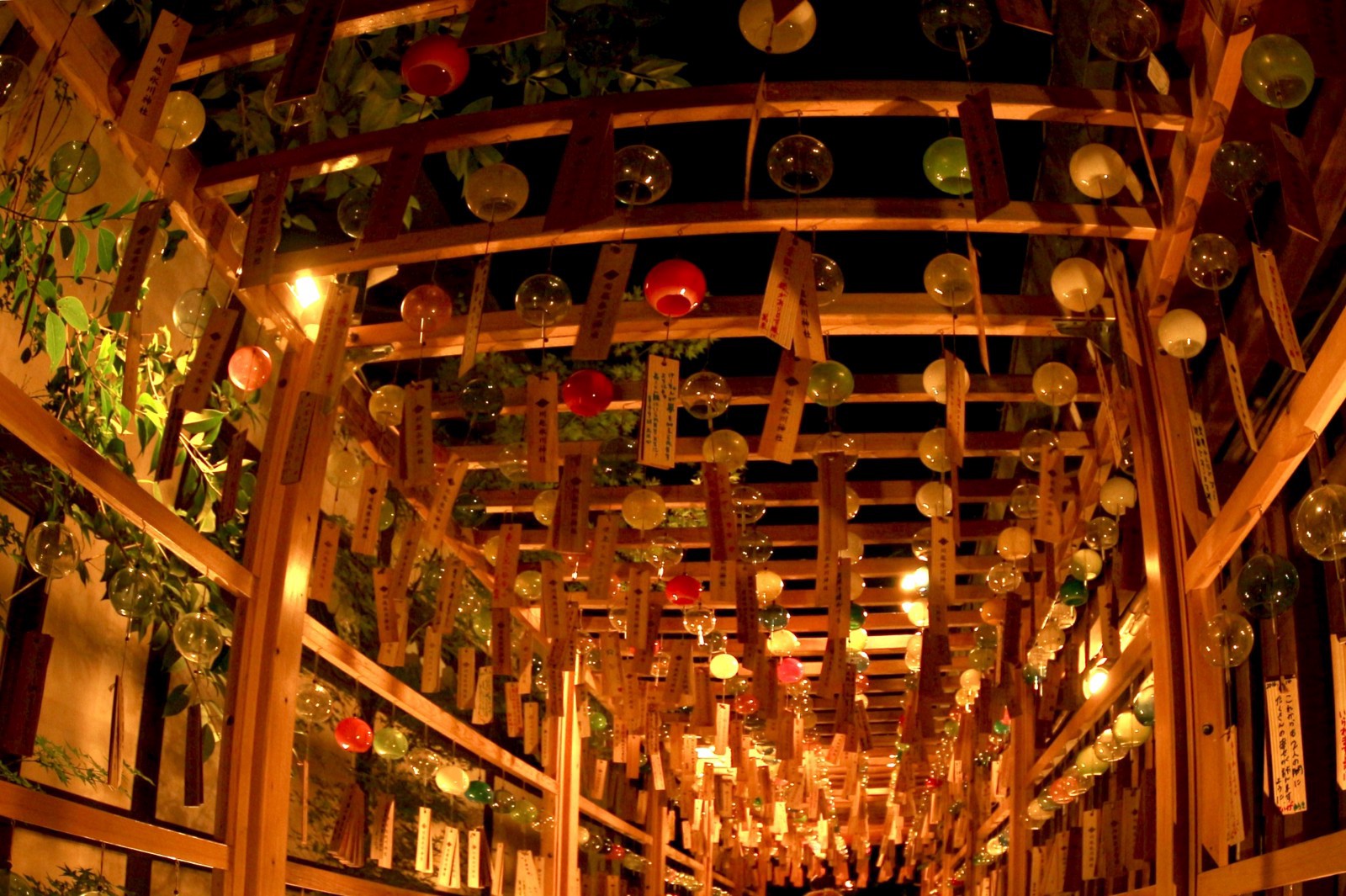 Hikawa Shrine in Omiya, Saitama, founded about 2,000 years ago, is the grand head of 280 Hikawa Shrines all over Japan. About 2 million people visit Hikawa Shrine for worshipping during New Year's Holidays. The shrine is located in the vast park Omiya Park and you can drop by a zoo in the park. Omiya park is also famous for cherry blossoms flourishing in spring. Kawagoe, the old town in Saitama, also has one of the branches of Hikawa Shrine, which is a popular spot especially in summer for numerous colorful hang Furin (Japanese traditional wind bells).
13. Watching Baseball Games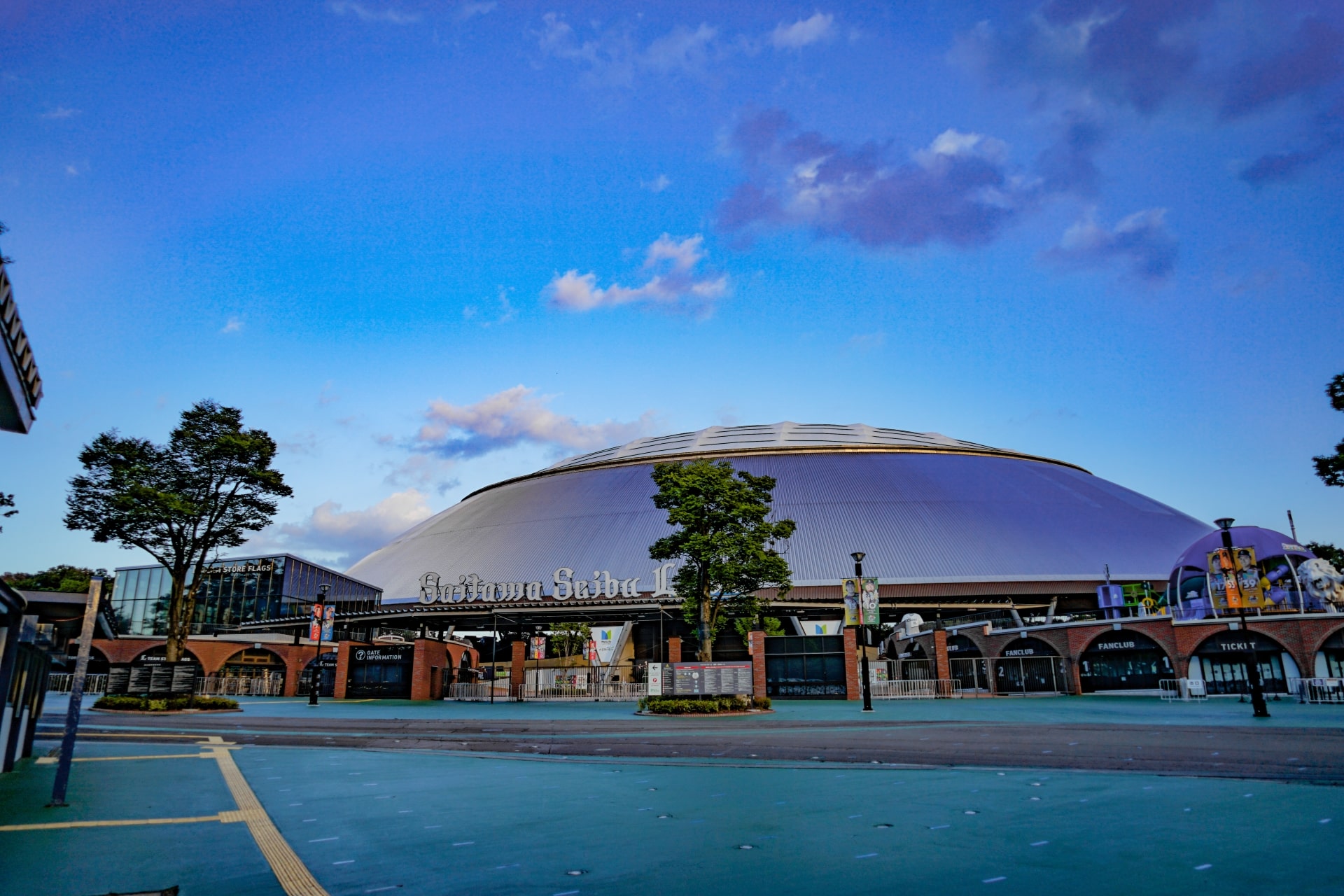 Saitama has the only professional baseball team Saitama Seibu Lions in Tokorozawa, Saitama. Japan's national baseball team is famous for its world-class level, and Saitama Seibu Lions has been looked on as one of the most powerful teams in Japan for a long time.
---
▽Here are the attractions you should experience across Japan with this Japan Bucket List!▽
Check best things to do in other prefectures in Kanto below!
It is highly recommended to visit Saitama for travelers who stay in Tokyo or are tired of crowded places in Tokyo. The Tokyo's neighbor prefecture is less touristy and you can enjoy various entertaining things to do in Saitama more comfortably. For more info near Tokyo, check these articles below, too!
▽Related Articles▽
▼Editor's Picks▼
---