10 Best Things to Do in Chiba
Chiba Travel Guide: What to Do in Chiba Now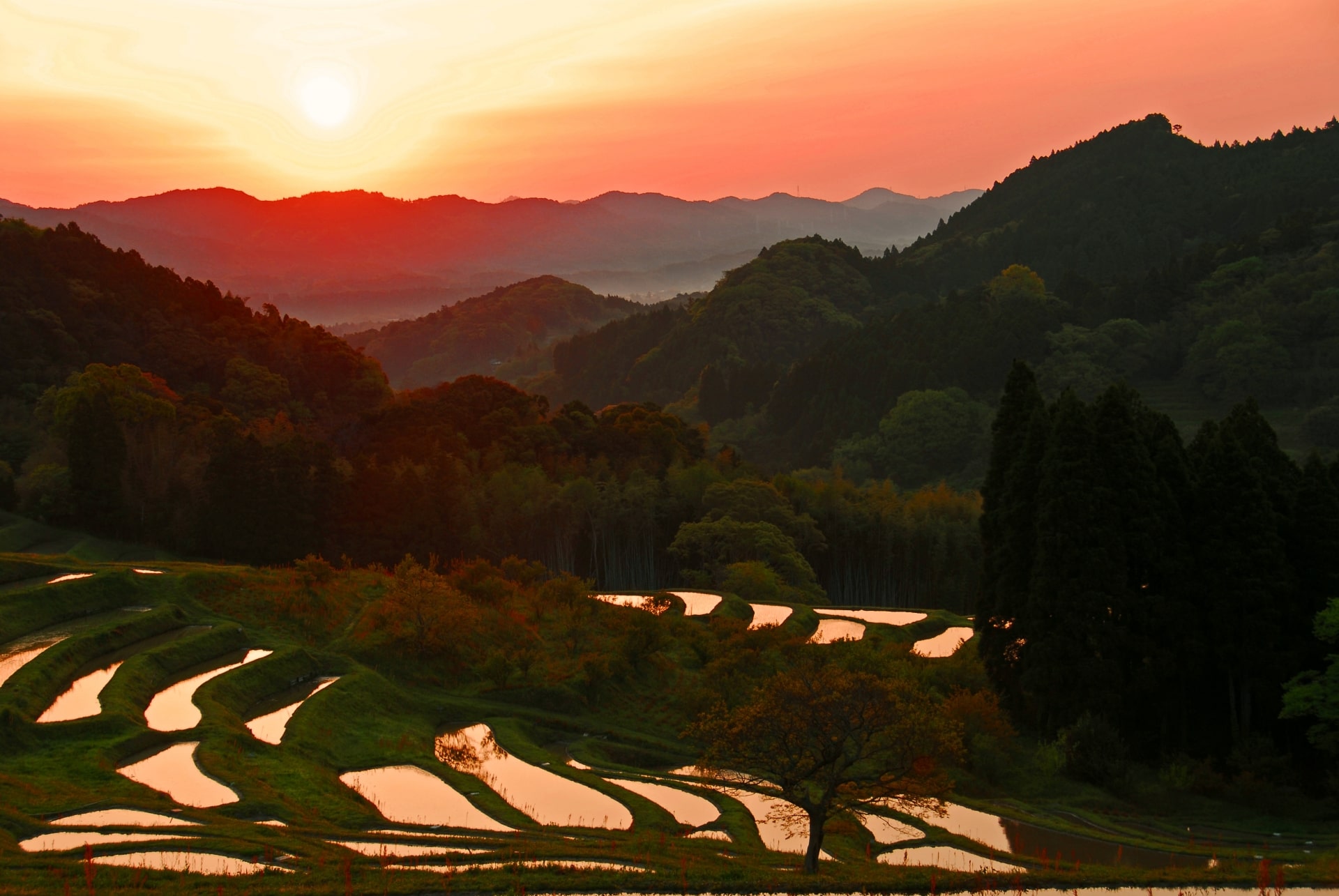 Let me talk to you about Chiba Prefecture. It is a heavily underrated prefecture when it comes to tourism in Japan. Even if you may have heard of Chiba, not many can identify tourist places within it. And I'm here to change that for you.
Among international tourists, Chiba is mainly known for three things. First, for being the main entrance to Japan by having Narita International Airport. Second, for having Tokyo Disney Resort in it. And third, for having lots of places to get in touch with nature. The first two points are very well-known, but I would like to expand on the third point, which has much more to offer than many people imagine.
In this article, I will introduce to you our picks for the 10 best things to do in Chiba. From the internationally famous amusement park to lesser-known spots to get in touch with nature to souvenir shopping spots. Hopefully, by the end of this article, you will be interested in spending a little more time in this really accessible place in the Kanto region.
With this Kanto Region Bucket List, let's also check out the surrounding tourist attractions: Best Things to Do in Kanto
---
1. Immerse yourself in the land of dreams at Tokyo Disneyland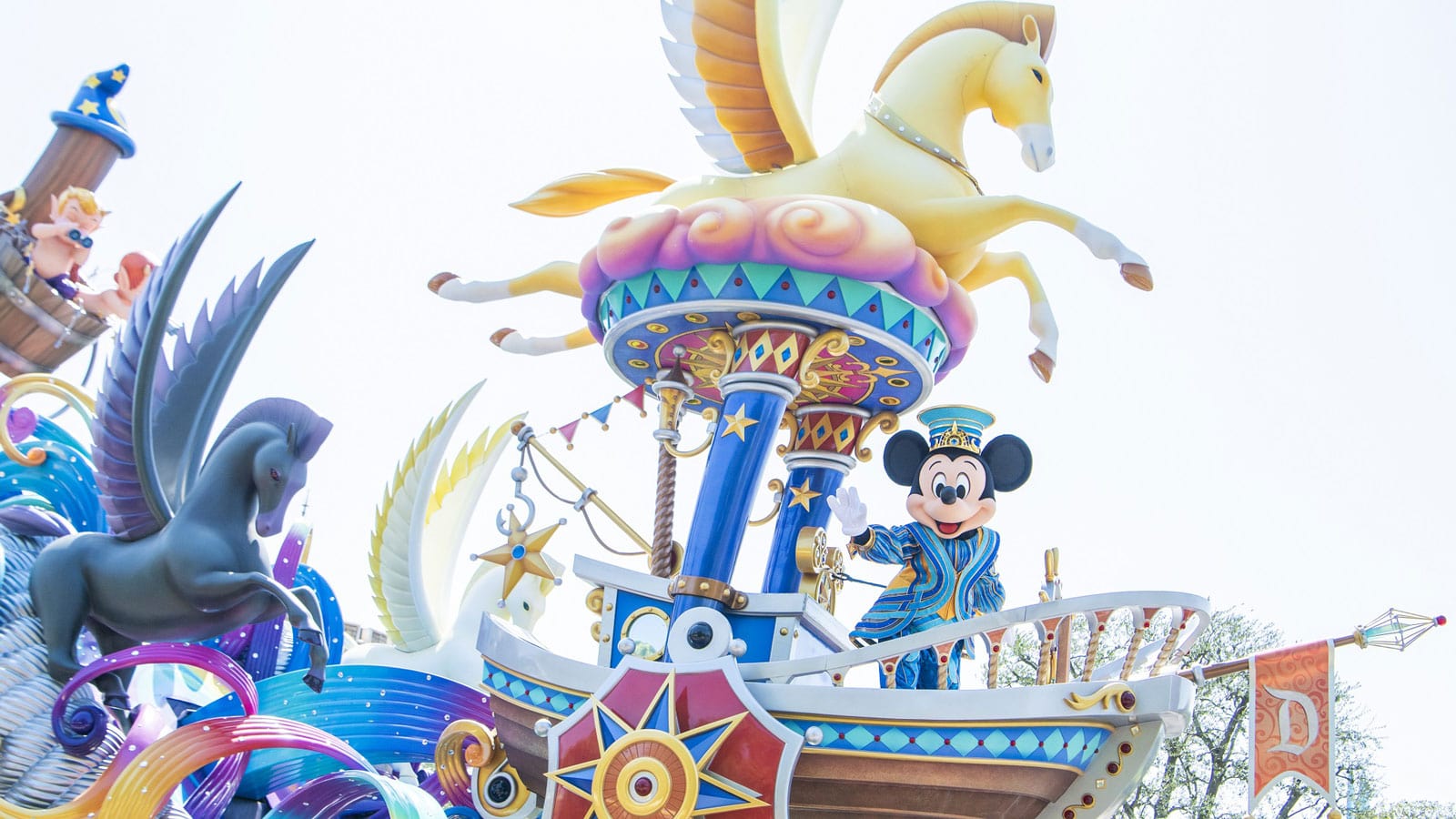 The first needs no introduction. Tokyo Disneyland (東京ディズニーランド) is not only the most famous amusement park in Japan, but it is in fact, the third most visited amusement park in the world. First-time visitors might be surprised that "Tokyo" Disneyland isn't actually located in Tokyo, but it is still easily accessible from central Tokyo.
Great atmosphere, delicious food, cute souvenirs, and most importantly, great unique rides. All you need to spend an unforgettable day with your loved ones can be found here.
For more information about Tokyo Disneyland, check out the following article.
2. Experience a more laid-back "Disney" at Tokyo DisneySea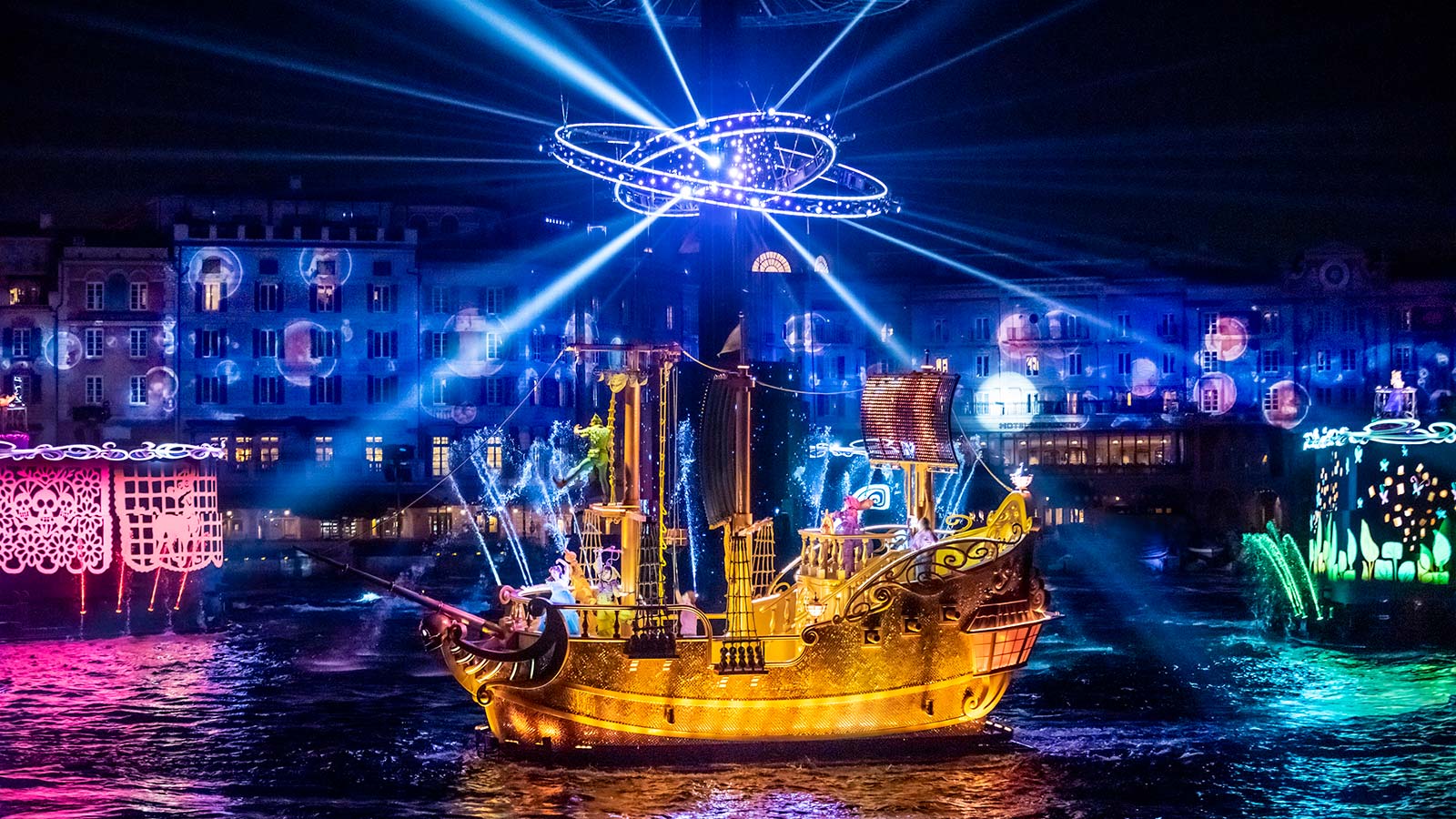 Tokyo DisneySea (東京ディズニーシー) is the second park built within Tokyo Disney Resort, located right next to Tokyo Disneyland. It is also really popular, being the fifth most visited amusement park in the world.
Tokyo DisneySea is a more laid-back version of Disneyland, offering things that appeal to more adult visitors. More options for refined food and alcoholic beverages, attractions based on real-life historic events, and a more romantic atmosphere. But that doesn't mean younger visitors won't enjoy it here. Many rides in DisneySea are more dynamic and thrilling for those who love rides.
For more information about Tokyo Disneyland, check out the following article.
3. See for yourself the amazing sea creatures at Kamogawa Sea World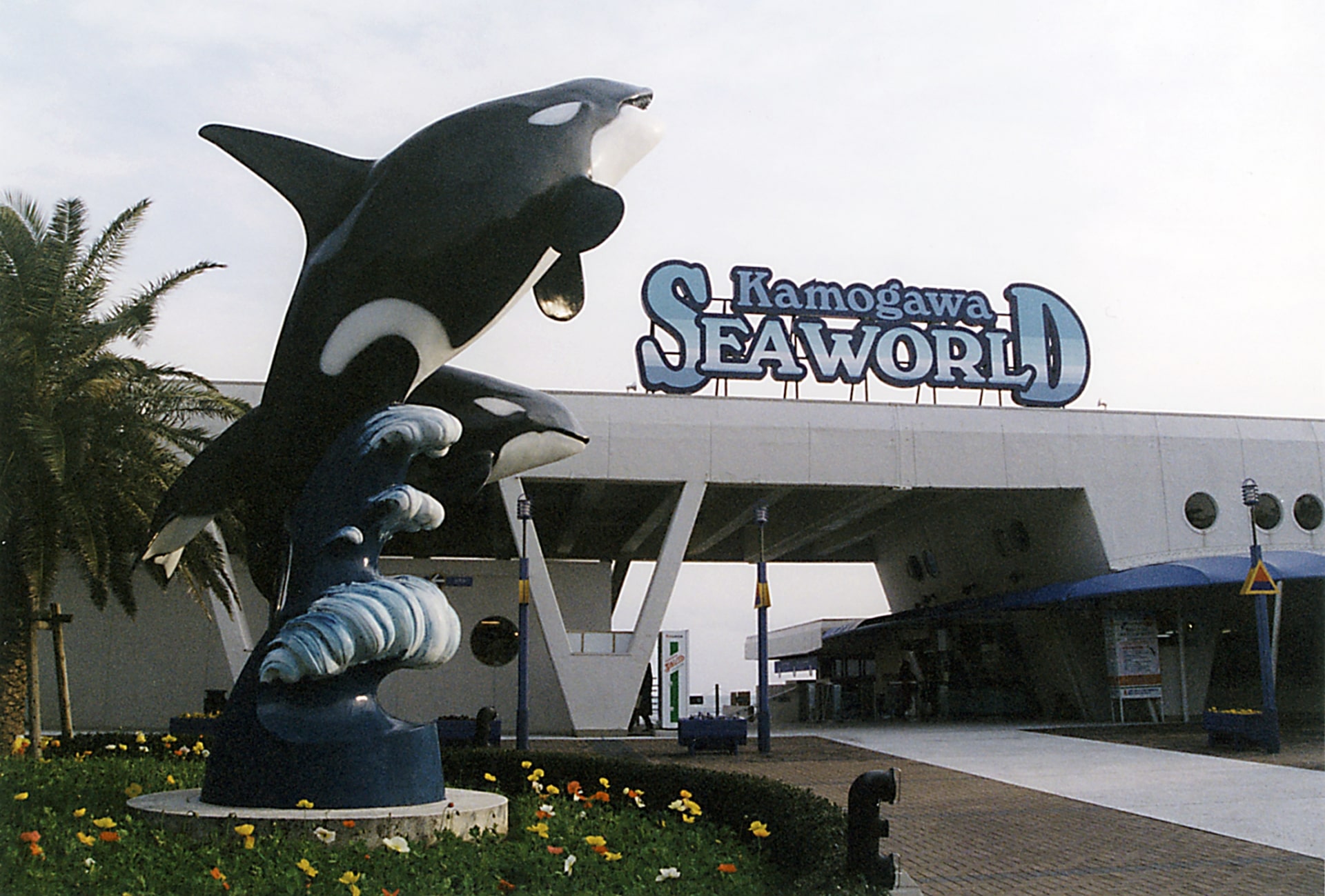 Kamogawa Sea World (鴨川シーワールド) is a theme park/aquarium located in the southeast area of the Boso peninsula. The park has three aquarium areas where you can see over 800 different species of fish, birds, and other sea animals. There are also 4 different performance areas dedicated to shows.
The orca show is definitely the most popular attraction, but you can also watch shows with beluga whales, dolphins, and sea lions. All of these are unique shows that you won't be able to see at regular aquariums.
▶ Kamogawa Sea World official website: https://www.kamogawa-seaworld.jp/english/
4. Enjoy the fresh air at the vast Country Farm Tokyo German Village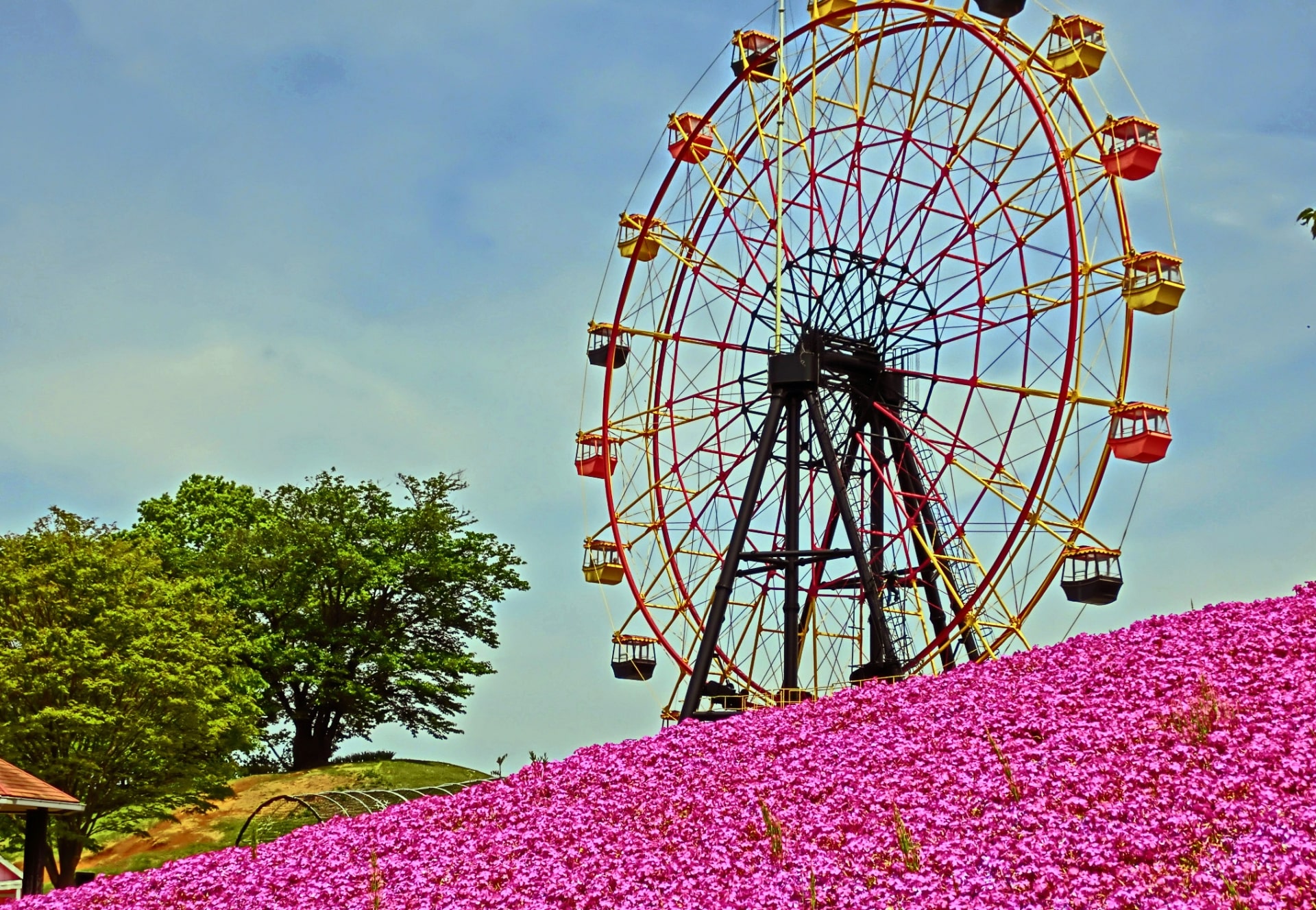 Country Farm Tokyo German Village (東京ドイツ村) is another unique theme park that you will find in Chiba, this one located in Sodegaura city. The theme of this park is "the rural life in Germany", which might sound strangely specific, but it offers beautiful scenery as well as a wide variety of attractions.
The spacious park offers large fields of different types of flowers that will show different sceneries depending on the season you decide to visit. It is actually so large, you are allowed to go around the park by car. The illuminations at night are also very popular.
The park also offers shops, restaurants, rides, agricultural experiences, farm animals, and a large dog park.
▶ Country Farm Tokyo German Village official website: https://t-doitsumura.co.jp/
5. Interact and learn about farming in a fun way at Mother Farm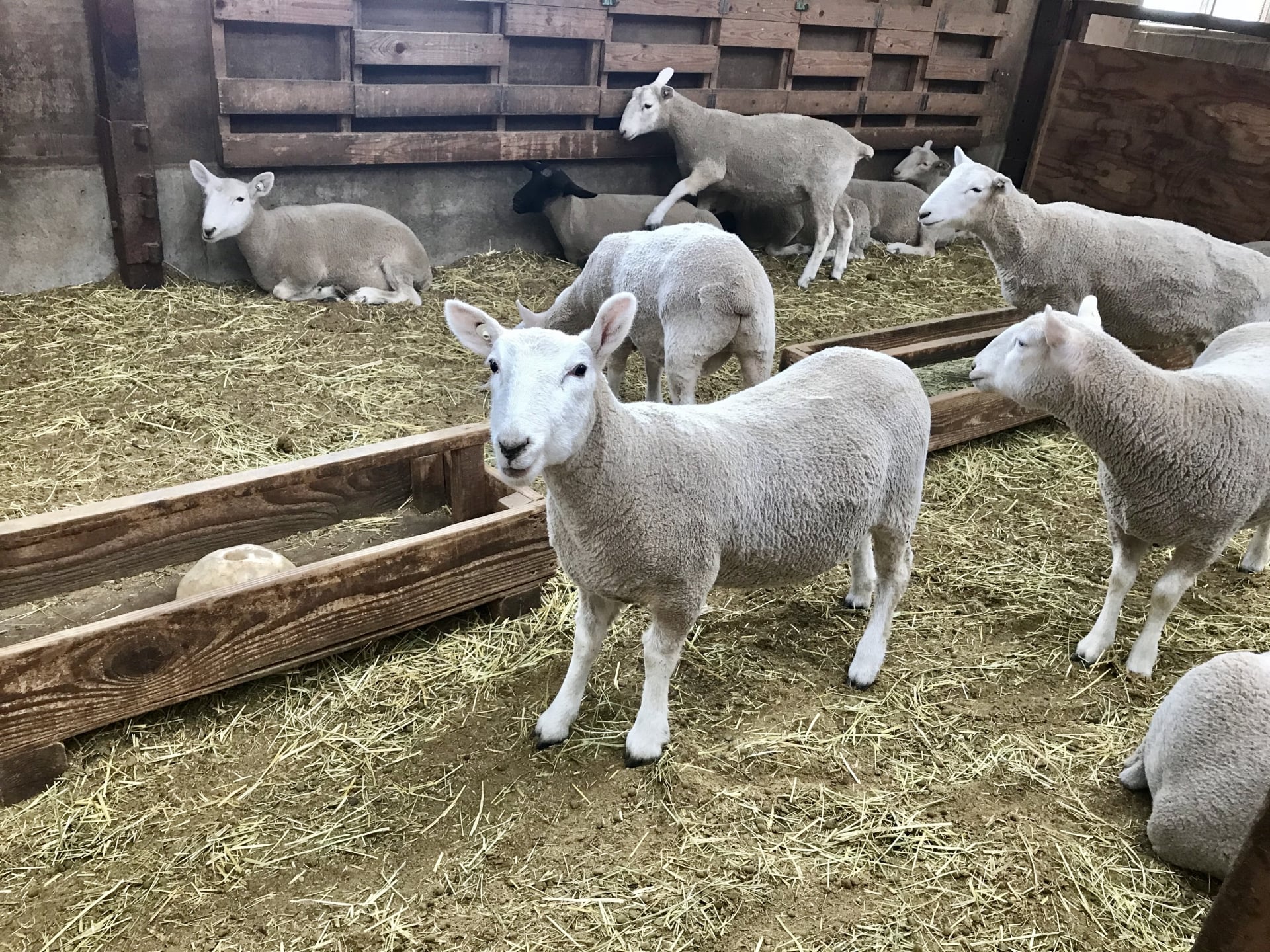 Talking about large parks that you can visit with family, Mother Farm (マザー牧場) is another place you should take into consideration. It is located in the mid-southern area of the Sobo peninsula, about one and a half hours away from central Tokyo if you go by car.
This farm was created by Hisakichi Maeda, a businessman who also was responsible for the starting of Tokyo Tower and the Sankei Newspaper. He created this farm to promote farming and named it "Mother Farm" because his mother was in the farming business.
You will find many rabbits, horses, sheep, and alpacas. There are many attractions and experiences that you can enjoy here with all your family. It is a good opportunity to get in touch with the farming culture of Japan.
▶ Mother Farm official website: https://www.motherfarm.co.jp.e.apt.hp.transer.com/
6. Meet a unique Japanese scenery at Oyama Senmaida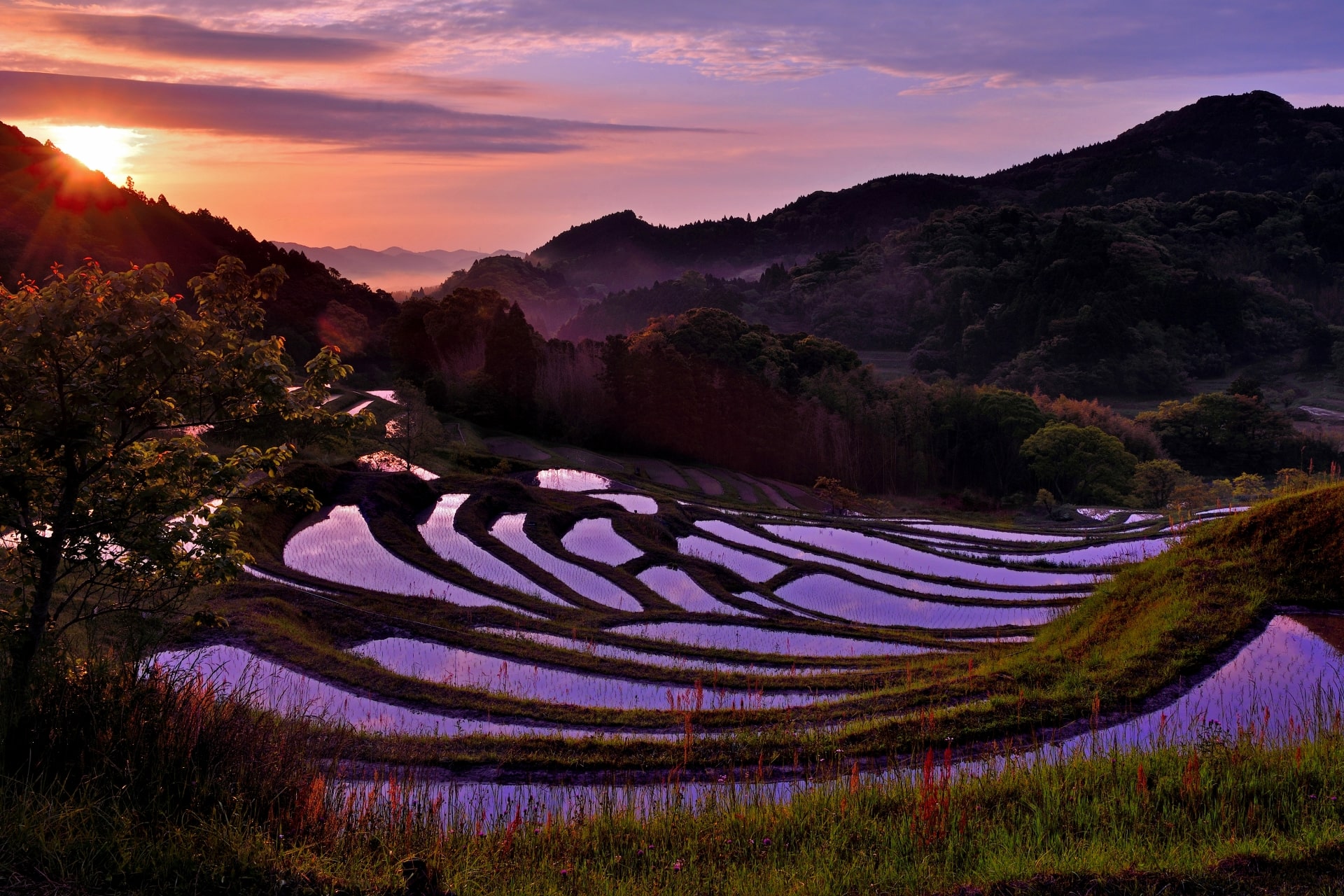 One of the many spectacular sceneries you can enjoy at Chiba is the Oyama Senmaida (大山千枚田). This is a Tanada (棚田) which is a type of rice field created in slopes, looking like steps. These Tanada can be seen in many places in Japan, but some of these are located in very scenic locations, this one being one of them.
Oyama Senmaida is located in the southern area of Chiba and is 4 ha wide. Since it is a rice field, depending on the season that you come, you will encounter a very different view. It is a popular spot for photography enthusiasts. Especially, the sunrise reflected in the rice fields is a scenery that you wont be able to see in many other places.
7. Feel the history and spiritual power at Naritasan Shinshoji Temple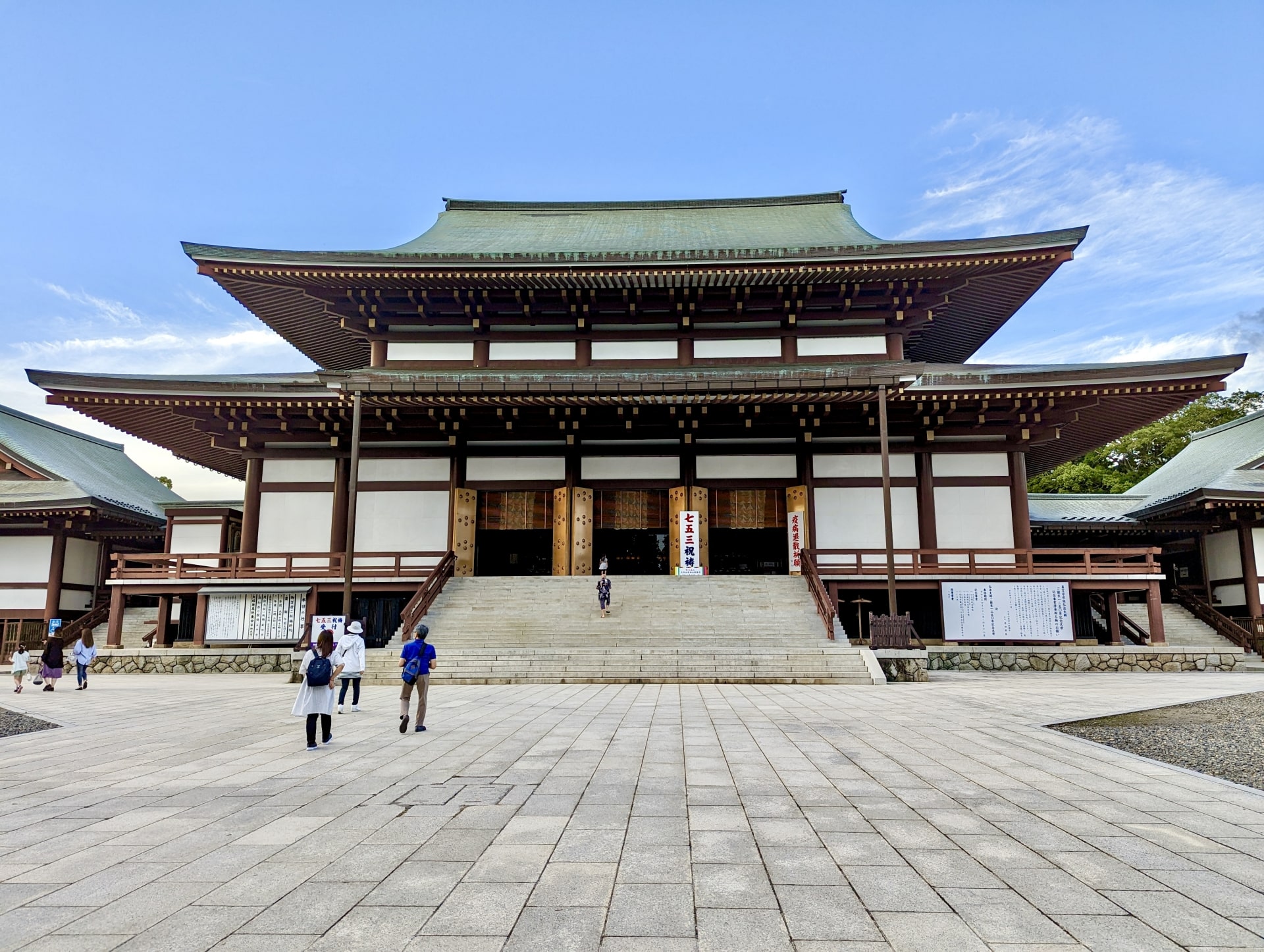 Naritasan Shinshoji Temple (成田山新勝寺) is a Buddhist temple located in Mt Narita, in Narita City. This is one of the most important temples of the Chisan sect of Shingon Buddhism (真言宗智山派). It was built over a 1,000 years ago and it is considered to be a spiritually charged place.
Not only is it popular due to its historical and spiritual significance, but also because it is easily accessed from central Tokyo. It is specially popular for Hatsumode (初詣) which refers to the first visit to a temple of the year.
For more information about Tokyo Disneyland, check out the following article.
8. Insert yourself into Edo period Japan at Sawara Town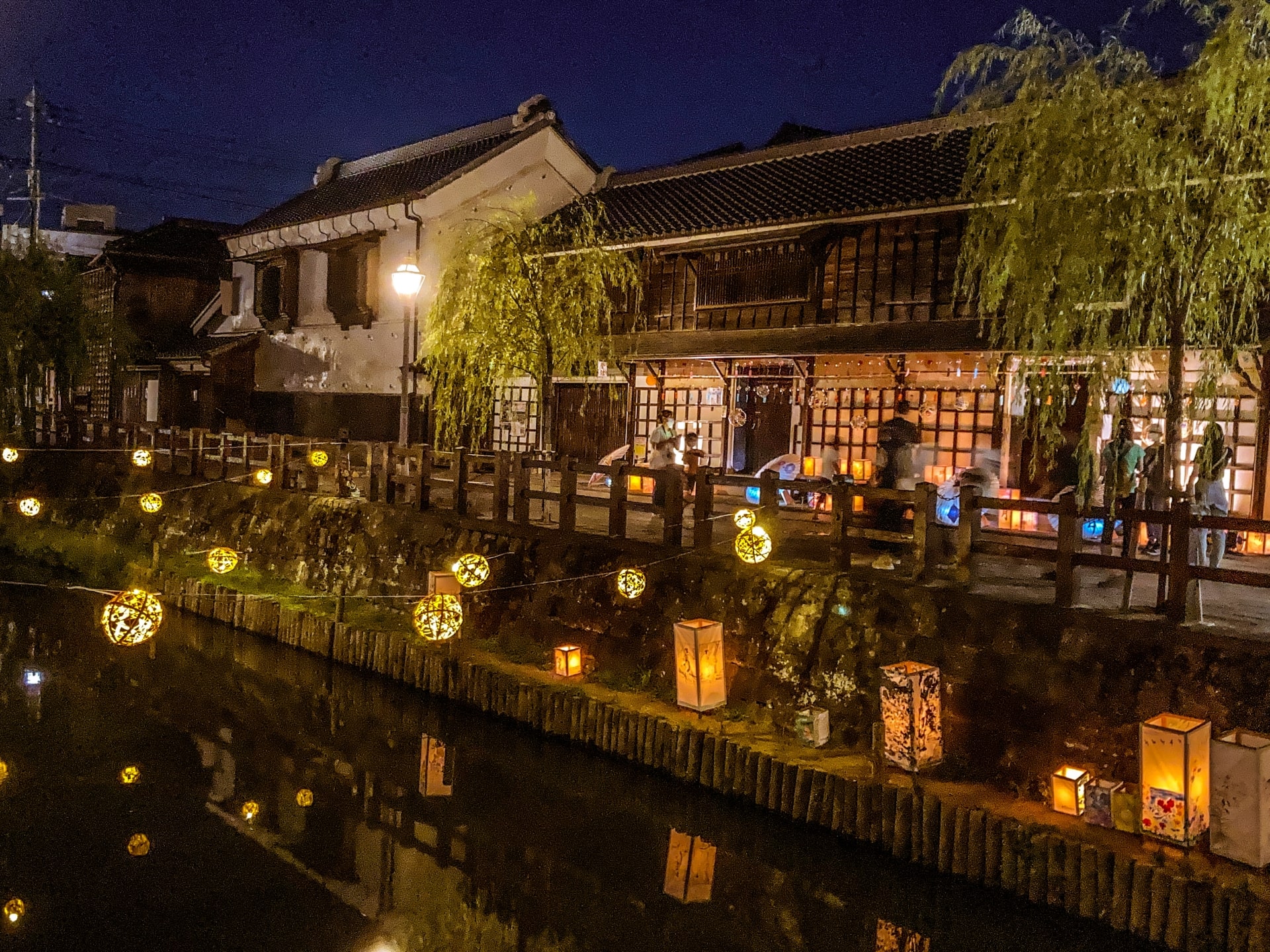 If traditional Japanese town sceneries are something you're interested in, then Sawara Town (佐原) is a place you won't want to miss out on. This town is located in Katori city (香取市), in the northmost area of Chiba. It actually touches the borders with Ibaraki prefecture.
It is a town that flourished during the Edo period (17th to 19th century) and still has that scenery well-preserved. There are tours you can take on a boat where you can get to know about this fascinating town. Besides this, there are many interesting places nearby as well such as Katori Jingu Shrine (香取神宮) and the Inoh Tadataka museum (first person to draw a Japanese map after traveling across the country).
▶ Sawara tourism official website: http://www.suigo-sawara.ne.jp/abroad.html
9. See a heart made of light at Nomizo Falls
Noumizo Falls (濃溝の滝), also known as Kameiwa Cave (亀岩の洞窟), located in the southern area of Chiba prefecture, is another natural photogenic spot that is increasing in popularity due to social media posts of this place.
The spot consists of a series of waterfalls passing through a cave. The scenery in itself is beautiful, but this gets even more photogenic if you go early in the morning when the sun rays pass through the cave and reflect on the river, creating a heart-shaped beam of light.
For more information about Nomizo Falls, check out the following article.
10. Getting souvenirs at Narita Airport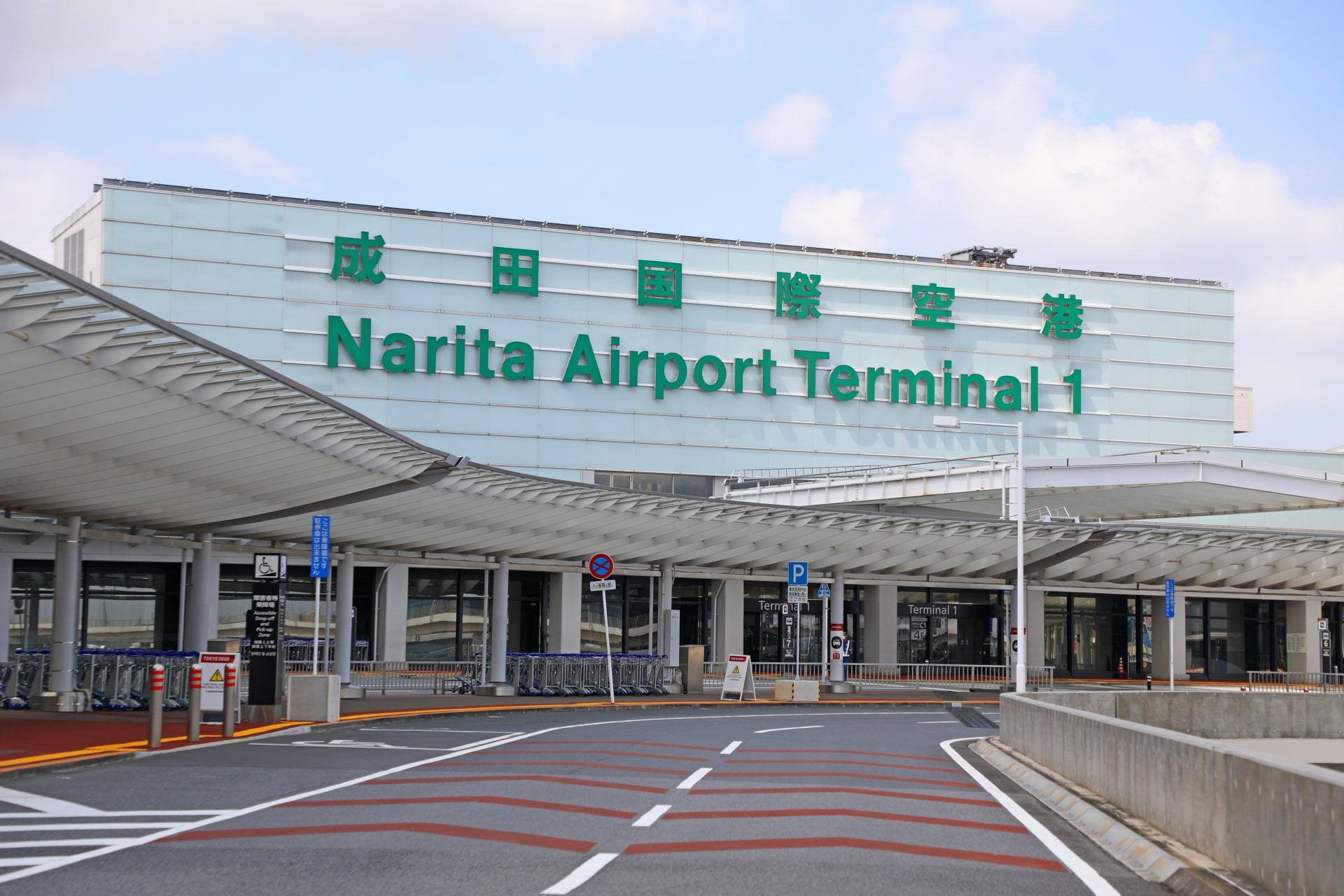 And lastly, on our list, we have Narita airport. being the main entrance to Japan, this means it is also most likely to be the airport you use when going back home. If you're having a hard time deciding on what to take back home for your family and friends, the easiest thing you can do is just look for souvenirs at Narita Airport.
You will find many souvenir shops selling souvenirs from different prefectures in Japan. You will even find original souvenirs that you won't find elsewhere.
For more information about souvenirs to buy in Narita Airport, check out the following article.
---
I hope this list of things to do in Chiba prefecture has sparked an interest in you for this wonderful place near central Tokyo. As you could see on this list, Chiba has so much to offer. Things you won't be able to do in Tokyo can be done in Chiba because of the large spaces it has. Thinking that these places can be visited easily from central Tokyo should make it a strong candidate for things to do when visiting Japan.
▽Here are the attractions you should experience across Japan with this Japan Bucket List!▽
Check best things to do in other prefectures in Kanto below!
▽Subscribe to our free news magazine!▽

For more information about traveling in Japan, check these articles below, too!
▽Related Articles▽
▼Editor's Picks▼
---