11 Best Things to Do in Ibaraki
Ibaraki Travel Guide: What to Do in Ibaraki Now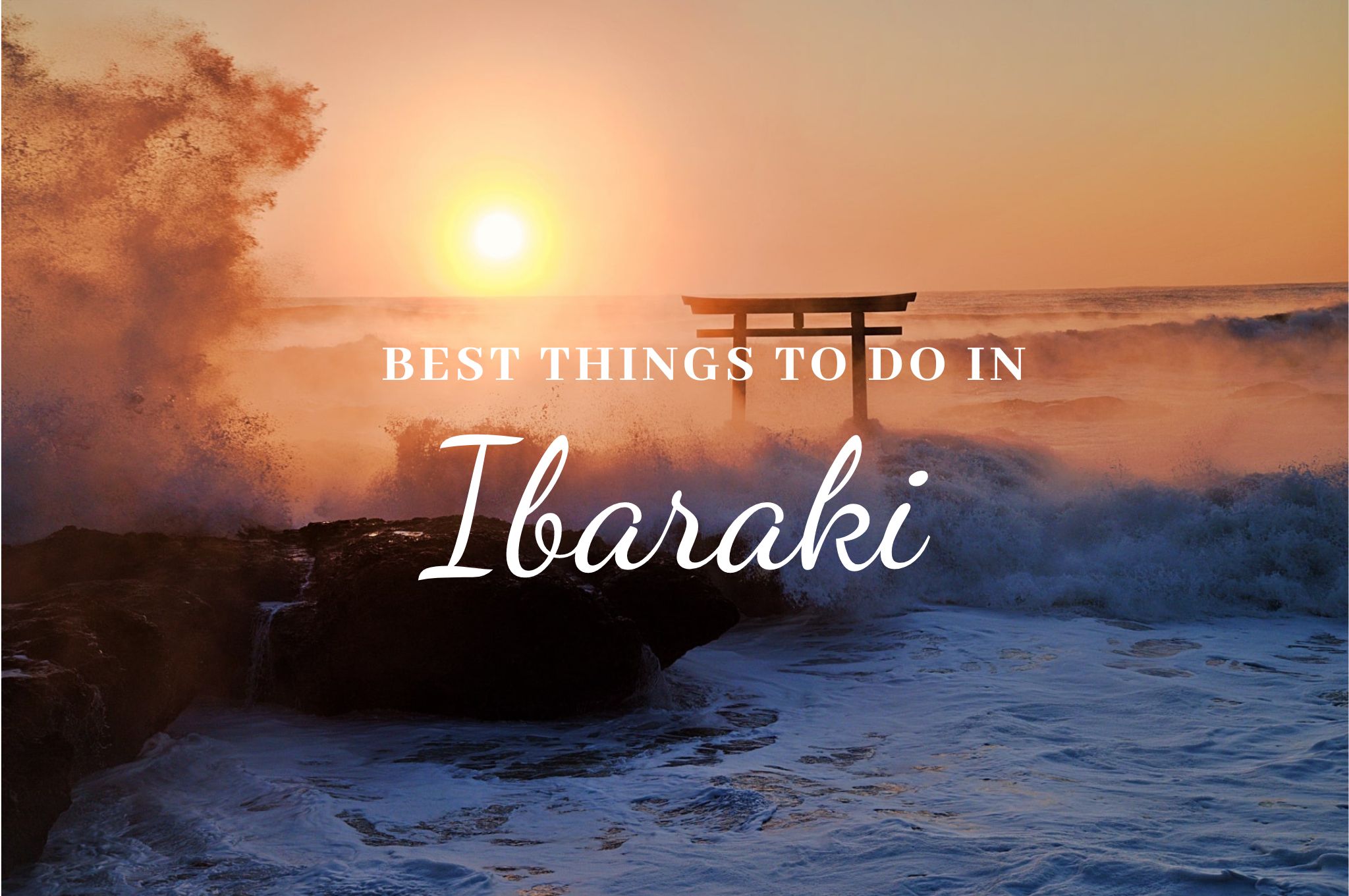 Ahh, Ibaraki Prefecture. At the forefront of one of the most polarizing famous Japanese specialties (any natto lovers out there?), the stronghold of the Mito clan, one of the branches of the Tokugawa family during the Edo period, and home to one of the most important cities in the whole country in terms of science due to the high concentration of scientific research facilities, among many more interesting things. Sitting on the northeastern side of the Kanto region and flanked by the Pacific Ocean on the eastern border, Ibaraki tends to fly under the radar for many foreign visitors to Japan, which is why I'm here to advocate for these awesome lands with a list of the Best things to do in Ibaraki!
With this Kanto Region Bucket List, let's also check out the surrounding tourist attractions: Best Things to Do in Kanto
*Please note that this article contains affiliate links.
---
1. Deplete Your Camera Batteries at Hitachi Seaside Park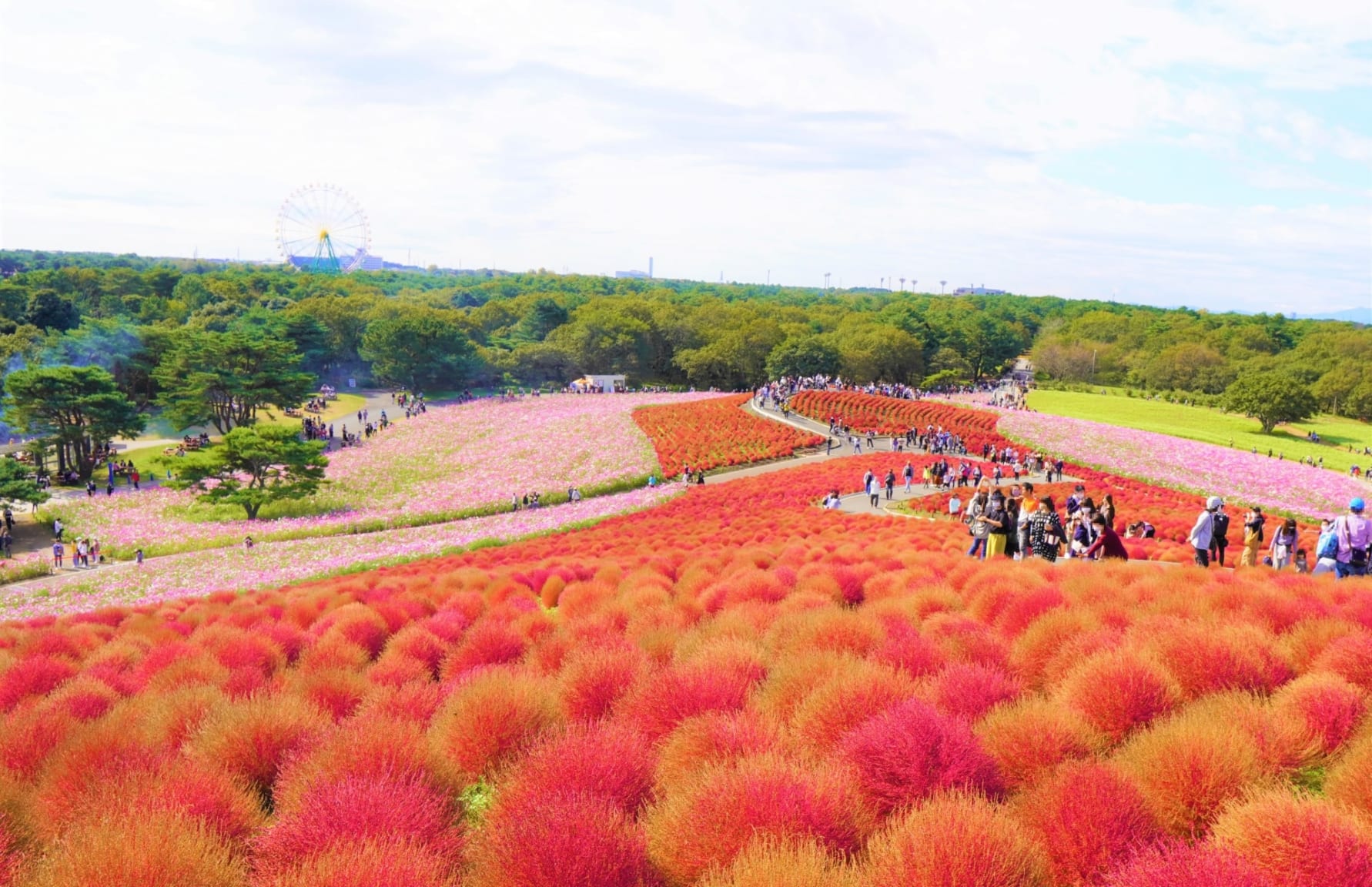 Even if you're not familiar with the name, chances are you've seen photos taken at Hitachi Seaside Park (国営ひたち海浜公園) in more than one travel guide. After all, this is one of the most photogenic locations in Japan, sporting carefully crafted flower gardens overlooking the Pacific Ocean, with different blooms that can be enjoyed year-round. A dreamy landscape that looks straight out of a fantasy creation, this is undoubtedly Ibaraki's top touristic attraction and a great choice for a 1-day trip from Tokyo.
Check out more about Hitachi Seaside Park in the following articles.
▶ Kochia Carnival at Hitachi Seaside Park Autumn
▶ Nemophila Harmony at Hitachi Seaside Park
And while you're at Hitachinaka city, why not have an extra experience such as trying top-class Japanese Kaiseki lunch and Tea ceremony? Kyoyuzen Hanamiyako (京遊膳 花みやこ) is a restaurant listed in the Gault et Millau guide (the only restaurant in Ibaraki listed as of 2022). Experience the Japanese Kaiseki course meal at its top level with carefully selected ingredients and tableware (drink-pairing add-on option available). Complete the experience with a tea ceremony hosted by the restaurant proprietor who is also a tea ceremony master.
Book Online: Kaiseki Lunch & Tea Ceremony at Kyoyuzen Hanamiyako in Hitachinaka, Ibaraki Prefecture
2. Pay Respect to Japan's Tallest Buddha Statue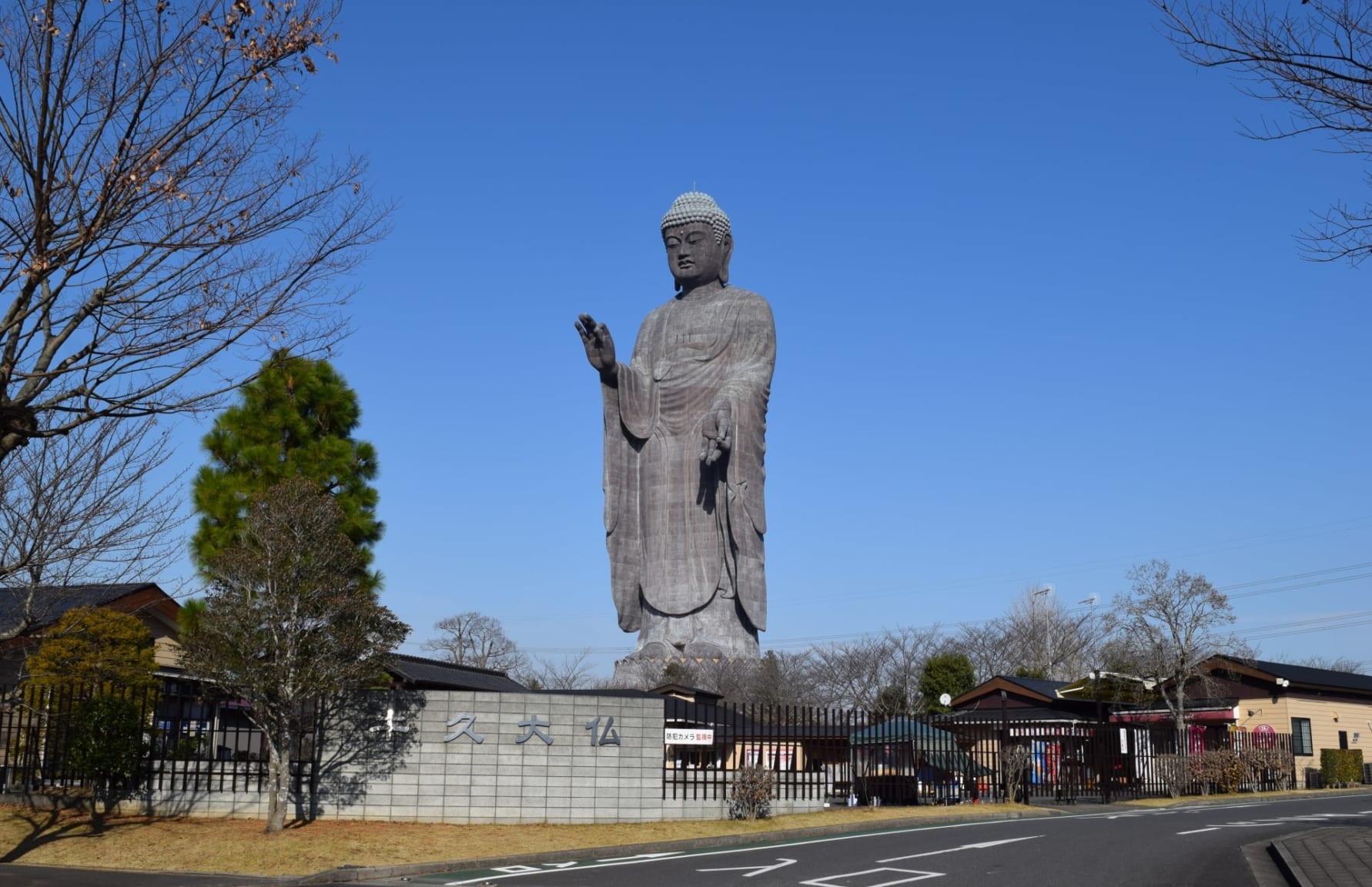 We're not here to discuss if bigger is better but at least, we can agree that size plays a part in being eye-catching. Such is the case of the bronze Amitabha Buddha in Ushiku city, known as Ushiku Great Buddha (牛久大仏). Since its construction in 1993 until 2008, its height of 120m ensured it had the title of the world's tallest Buddha statue among its bragging rights. And although it's been since relegated to 6th position in the world ranking, that doesn't mean it's not a sight to behold, even from afar.
3. Go on a Relaxing Hike at Mt. Tsukuba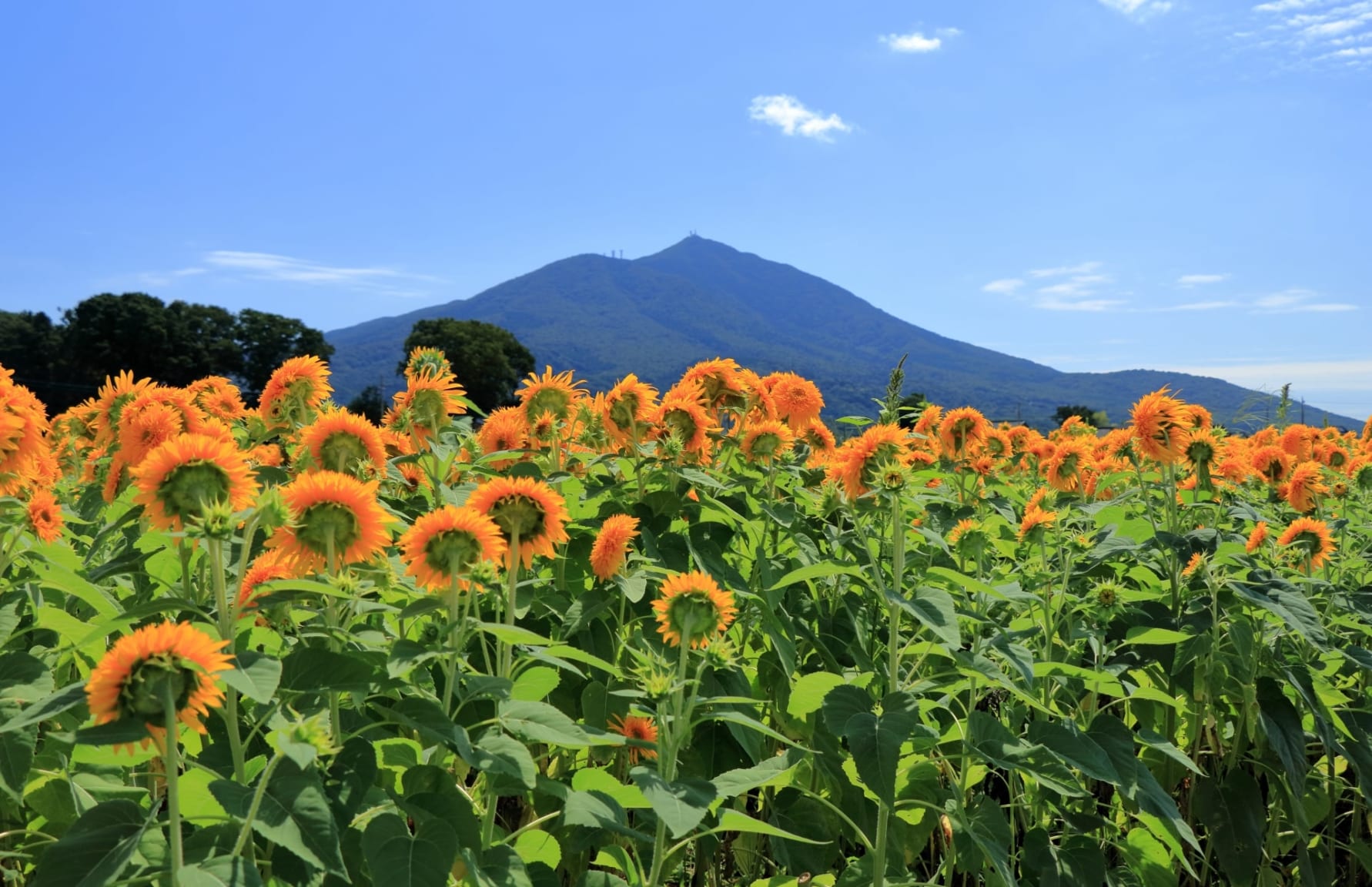 Ibaraki's most famous mountain, Mt.Tsukuba (筑波山) is Ibaraki's most famous mountain and is also regarded as one of Japan's 100 most scenic mountains. It's particularly known for its twin peaks, Mt. Nantai and Mt. Nyotai, meaning male and female peak respectively, which conveys a sacred meaning related to good fortunes in marriage for those who visit the shrines on each peak. And since we're at it, we may as well stop by Mt. Tsukuba Shrine, one of the most important in Kanto. In any case, at roughly 870 meters high, it's a very popular hiking destination because it's not difficult at all (there's also a cable car or ropeway if so is desired) and on a clear day, it's possible to get great views of Tokyo and even Mt. Fuji.
▶ Mt. Tsukuba official website: https://mount-tsukuba.com/
▶ Mt. Tsukuba cablecar and ropeway official website: https://www.mt-tsukuba.com/global/en/
A good way you can enjoy an Mt. Tsukuba hike is by being part of a hiking tour. There is a half-day tour you can take with an English-speaking, highly experienced guide who can customize your tour depending on your hiking experience and preferences. Experience Mt. Tsukuba to its fullest by checking out little-known paths and breathtaking view spots while hearing detailed explanations and fascinating stories about the mountain.
Book Online: Guided Mt. Tsukuba Hiking Tour (Half-Day) With a Veteran of 400 Climbs!
4. Take a peaceful stroll in Kairakuen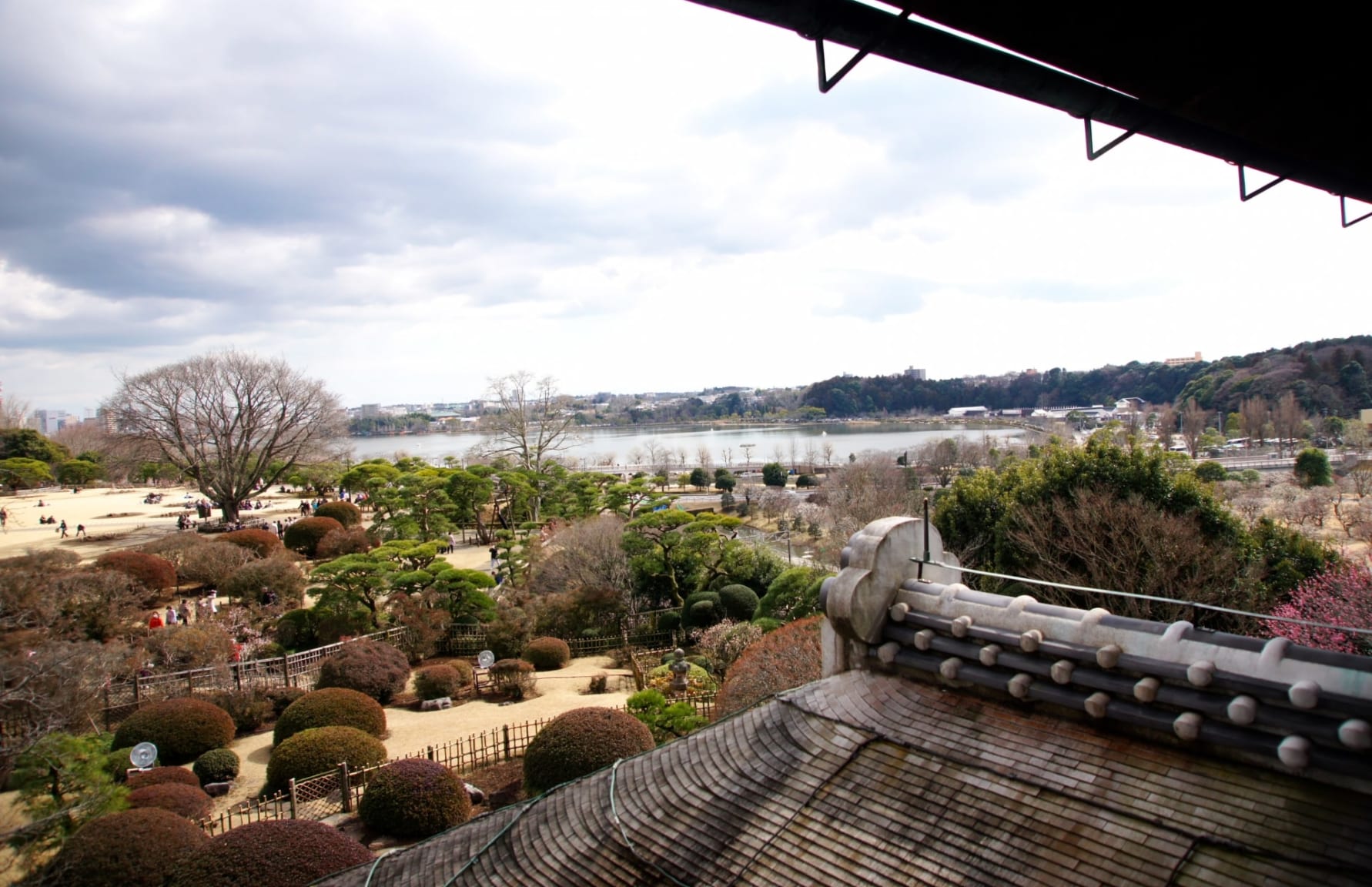 Japanese gardens remain a visitor classic for a reason. A tranquil stroll around one of these exquisitely designed spaces is a great pleasure that hardly grows old. More so if we're talking about Kairakuen (偕楽園), one of the country's three great gardens since it was built in 1842, and designated both as a National Historic Site and a National Place of Scenic Beauty in 1922. Its most notorious feature is its roughly 3,000 plum trees, creating a spectacular sight every February during plum blossom season.
5. Discover the mythical birthplace of Japan at Oarai Isosaki Shrine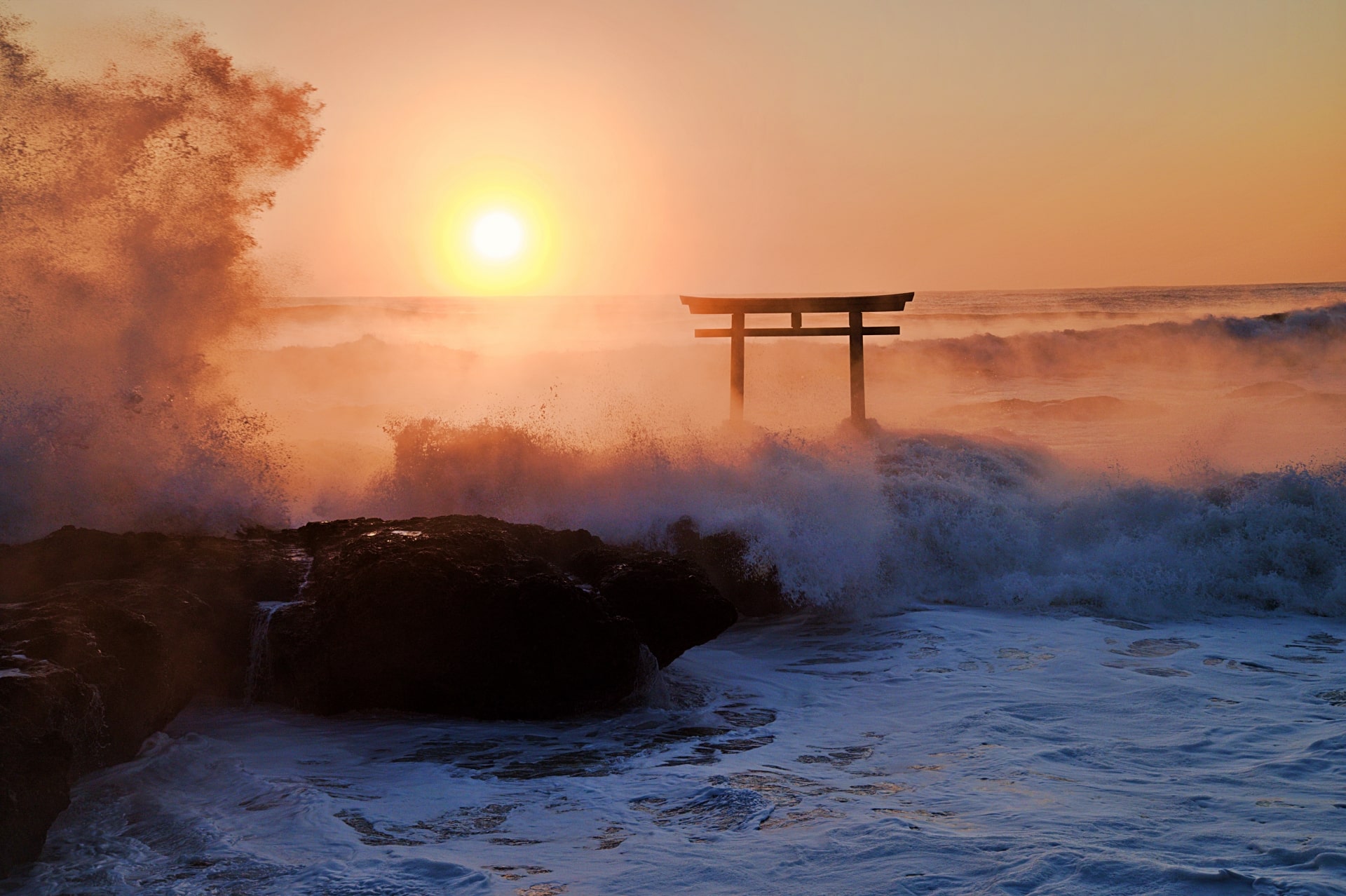 A social media darling for its striking Kamiiso no Torii gate built on rocks on the sea, Oarai Isosaki Shrine (大洗磯前神社) has over 1,000 years of history since its foundation, believed by most to have been around the year 856. A remarkable longevity that's probably influenced by the fact that legend has it that the deities Onamuchi no Mikoto and Sukunahikona no Mikoto, descended here and created Japan and the rest of the world. If the sanctity of such a place doesn't overwhelm you, the beauty of the landscape probably might but that's ok!
6. Walk Under a Tunnel of Leaves at Hananuki Valley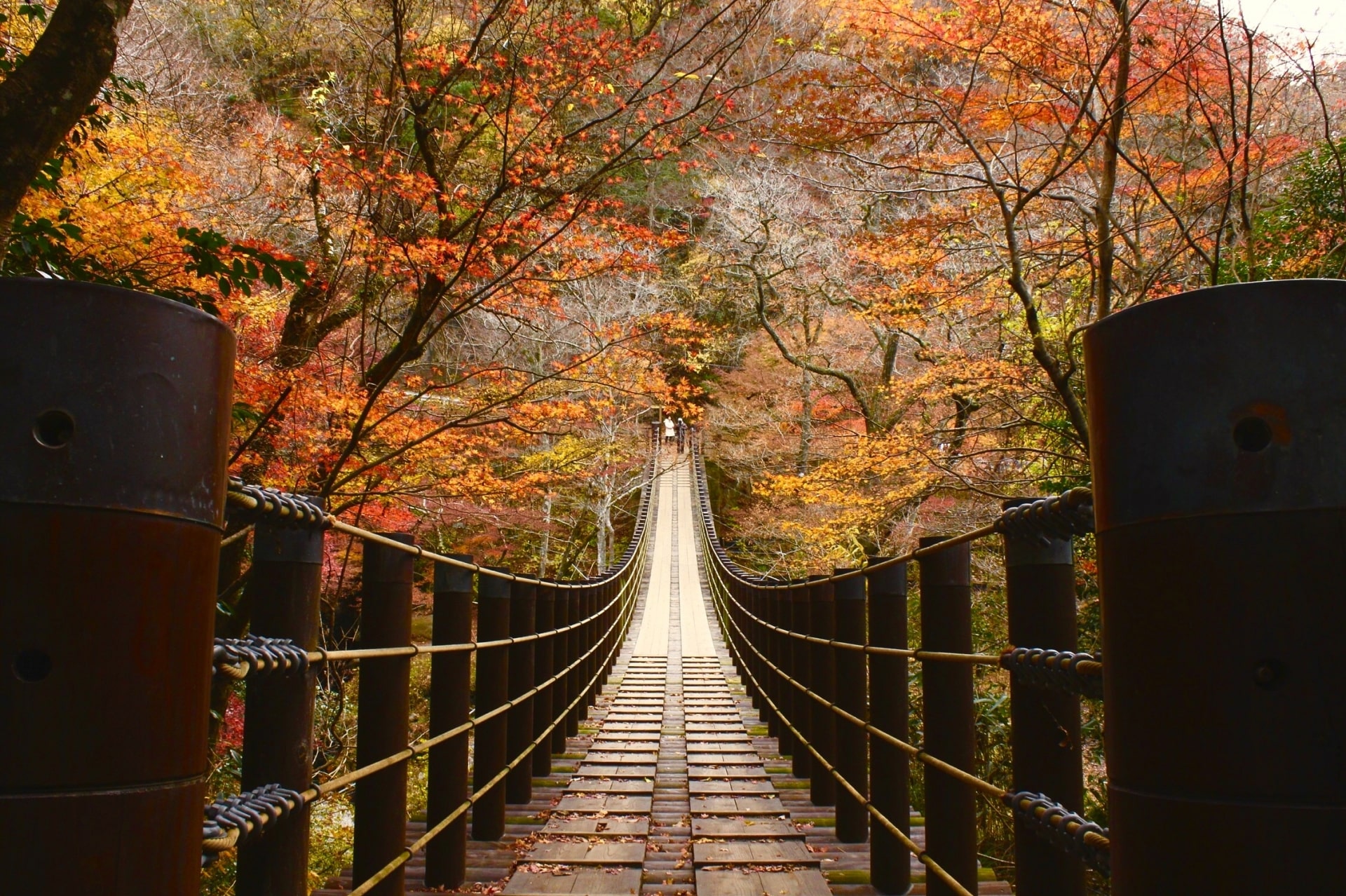 Hananuki Valley (花貫渓谷) in Takahagi city, is a beautiful location with a deep and lush scenery over Hananuki River, framed by a 60 meters long suspended bridge. This is a wonderful spot for stunning views of this valley, particularly during the height of the autumn season when the tree branches that cover the bridge explode in fiery shades of red, turning the bridge itself into one of the main attractions. Granted, the beautiful scenery and all the different hiking trails of the area guarantee that this place is well worth a visit anytime regardless of the season.
7. Cycling & Lotus Root Digging around Lake Kasumigaura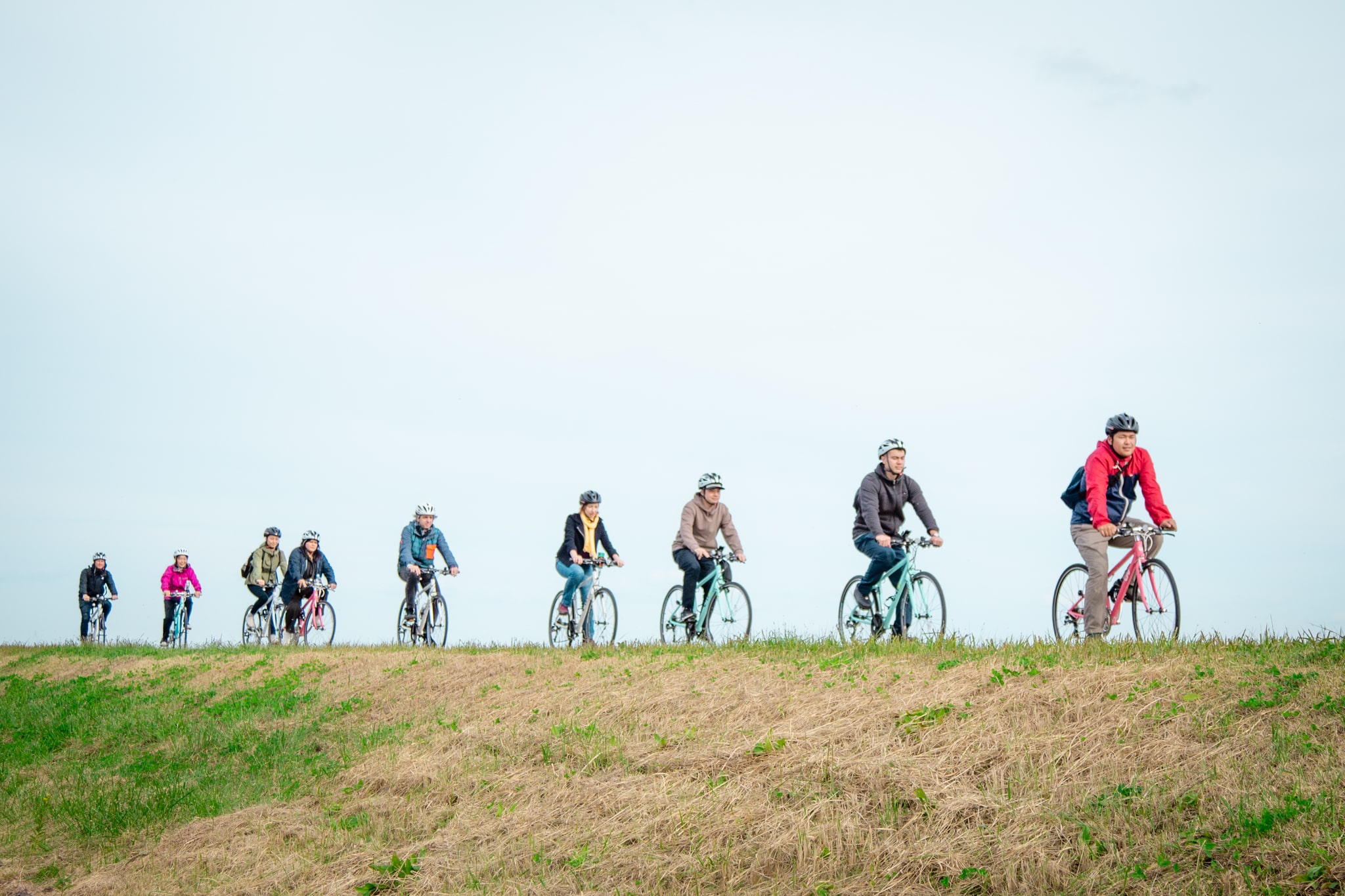 Another popular spot in Ibaraki is Lake Kasumigaura (霞ケ浦). Located in the mid-east area of Ibaraki, Lake Kasumigaura is the second largest lake in Japan, only coming behind Lake Biwa in Shiga prefecture. The lake is a popular spot for cruising, fishing, and birdwatching.
Part of the lake borders the cities of Kasumigaura and Tsuchiura which are particularly famous for cycling and being the number 1 Lotus root (蓮根) producer in Japan. The cycling part is famous mainly because of the cycling route you can take around the lake which has little ups and downs across its 140km circumference. You will be surprised at how Tsuchiura station is built and adjusted so that cycling enthusiasts can enjoy their stay to the fullest. And regarding the lotus root, this is a popular ingredient in Japanese cuisine that can be prepared in various ways. When you cut the root, you will see many holes in the cross-section. In Japan, it is said that you can see into the future through these holes, thus, eating it brings good luck to you.
There is a tour you can take where you can experience both cycling and lotus rood digging nearby Lake Kasumigaura. This tour starts with the cycling experience around the lake. Feel the refreshing breeze while enjoying the spectacular view of the lake (You may even spot the Ushiku Great Buddha in the distance if the weather conditions allow it). Then you will have the unique experience of digging up lotus roots, assisted by local producers. They will lend you all the gear necessary and show you how this unique process is done. It is definitely a set of experiences you won't be able to have elsewhere.
Book Online: Lake Kasumigaura Cycling Tour & Lotus Root Digging Experience in Ibaraki Prefecture
8. Pick Seasonal Fruits in Ibaraki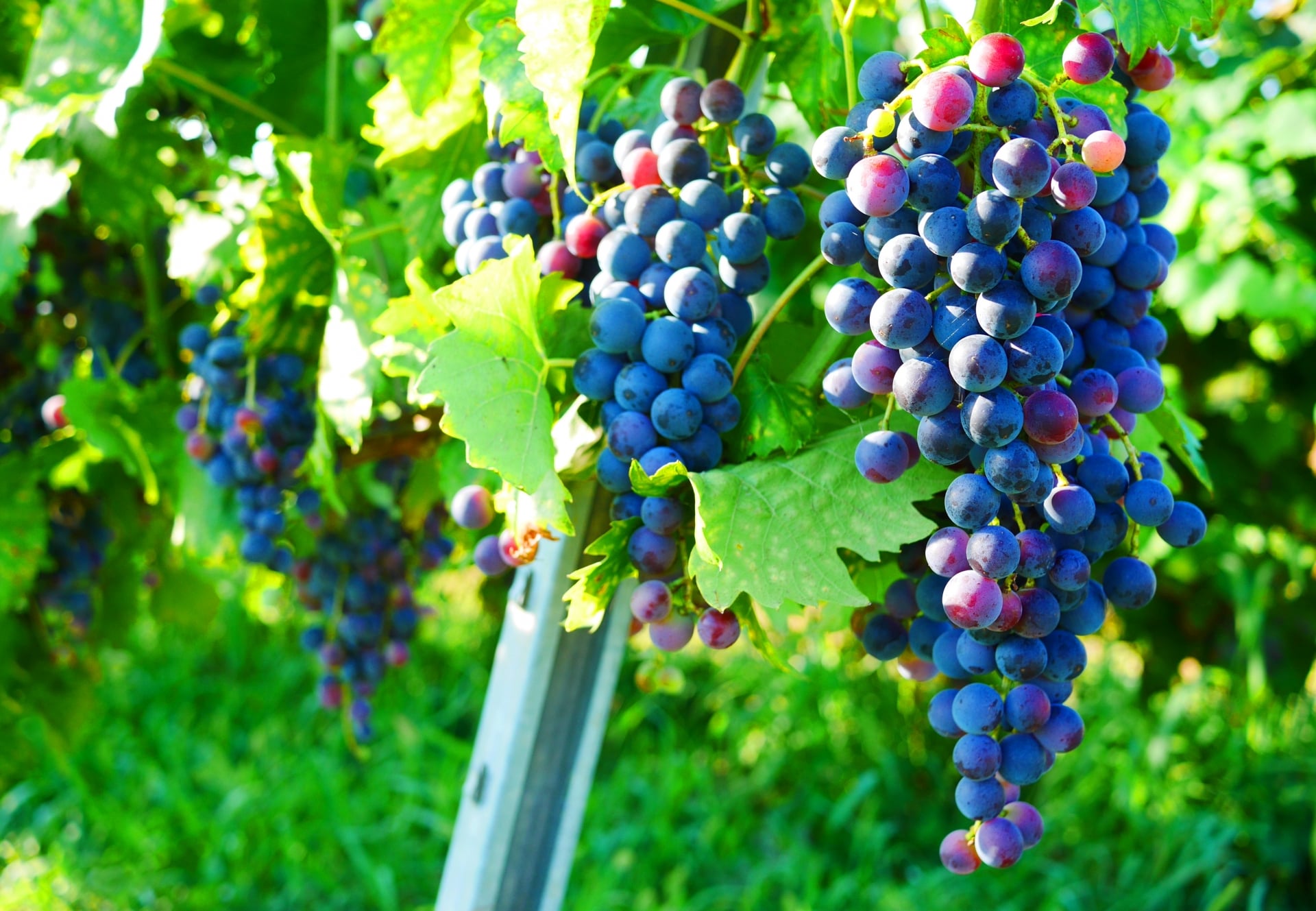 It's said that fruit tastes better when handpicked, which is probably why it's a trending activity for urbanites in Japan chasing after the charms of the rural life coupled with the joy of eating some of the best available produce straight from the tree. Ibaraki is one of the top agricultural areas in Japan and as such, it's often nicknamed "Tokyo's Kitchen", which is why it's also one of the top destinations to pick seasonal fruits in idyllic and quaint farms as a leisure activity. Some of the most demanded fruits are grapes in summer, pears, and persimmons in autumn, and strawberries in winter.
9. See some of Japan's best Fireworks in Tsuchiura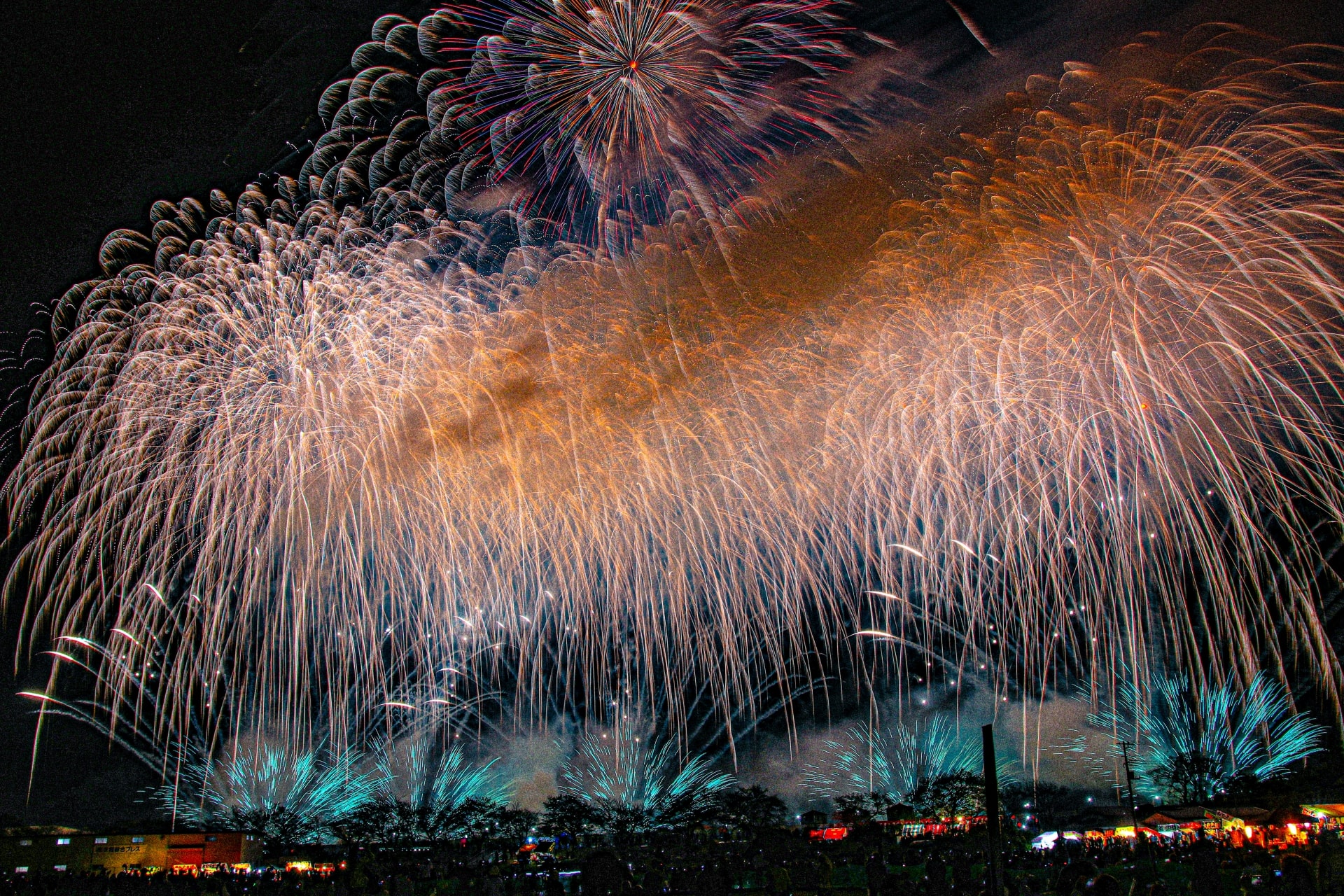 Firework festivals are one of the most cherished activities in Japan and for good reason! Especially when pairing it with dressing in yukata, snacking delicious festival food, and having fun with friends while watching the sky light up at night with a variety of colors and shapes. If this is your cup of tea, you should know that Tsuchiura City in Ibaraki is where one of Japan's three greatest fireworks festivals takes place. An annual tradition since 1925, around 60 fireworks companies from all over the country gather here in an attempt to outdo each other to the best of their abilities over the span of 2-3 hours. Bear in mind you'll need to grab a spot early if you decide to come!
10. Embark on a Tour of Sake Brewery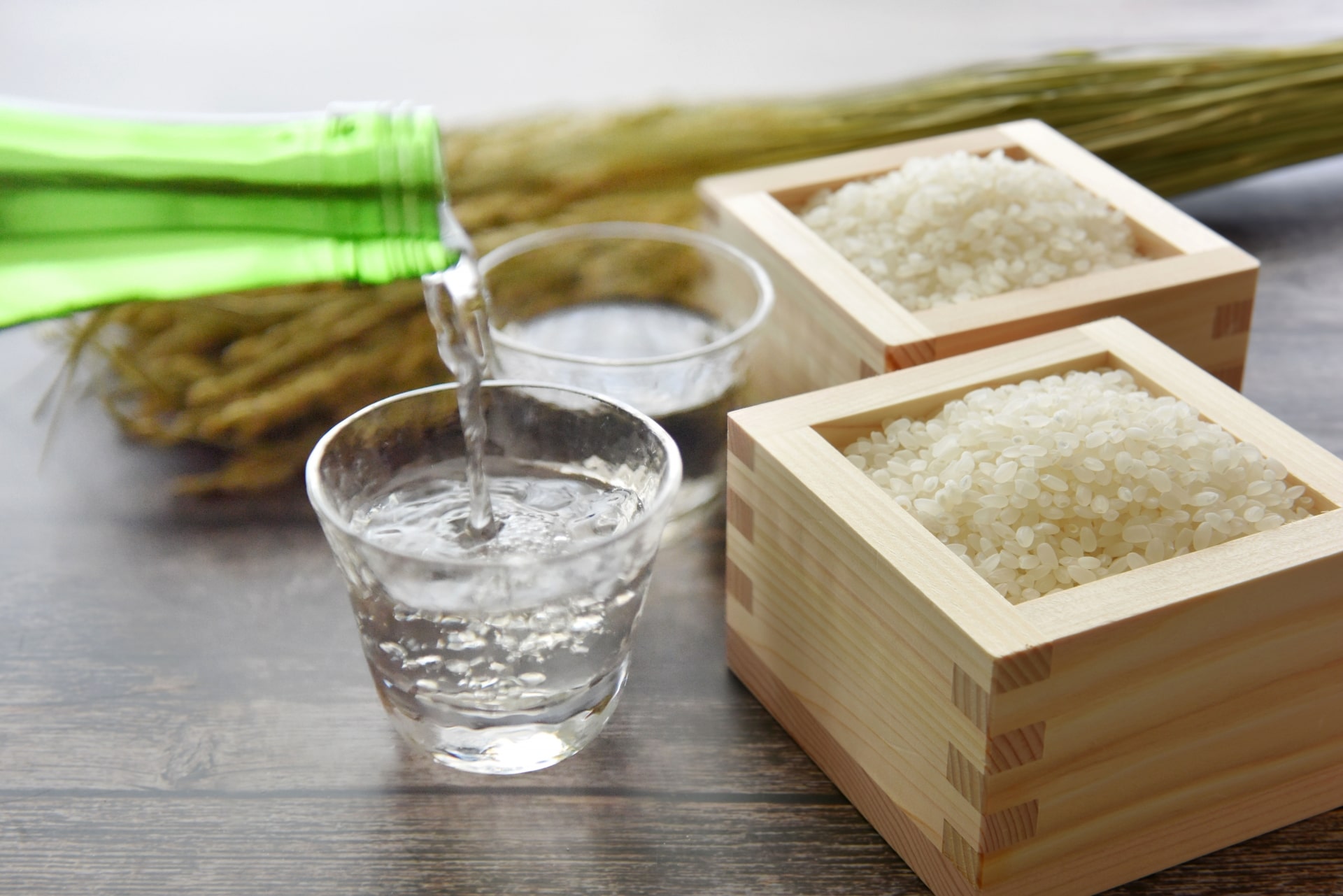 For sake lovers and foodie connoisseurs alike, Ibaraki is notorious for being home to 36 sake breweries as of 2022, the largest number within the Kanto Region. Far from being a coincidence, this congregation of alcoholic goodness is a product of the top-quality water found in Kinugawa and Tonegawa rivers, turning Ibaraki into a sake powerhouse that takes home a lot of prizes at the annual National New Sake Appraisal Association. Many of these breweries take pride in their craft and open their doors for visitors to see for themselves where the magic takes place. Some even allow tasting for an extra fee. Need I say more?
▶ Ibaraki Sake Brewery Association official website: http://ibaraki-sake.or.jp/
A tour we highly recommend is the Sake pairing experience at Sudo Honke (須藤本家). Sudo Honke is Japan's oldest sake brewery (founded in 1141) with a rich history and popularity that has attracted many famous people to visit. You can experience Sake pairing with their wide variety of products along with traditional Japanese dishes. This is a good opportunity to taste and learn the complexity and nuances of the pairing of Sake and Japanese cuisine.
Book Online: Sake Pairing Experience at Japan's Oldest Sake Brewery Sudo Honke in Ibaraki
11. Get an Adrenaline rush at Ryujin Bridge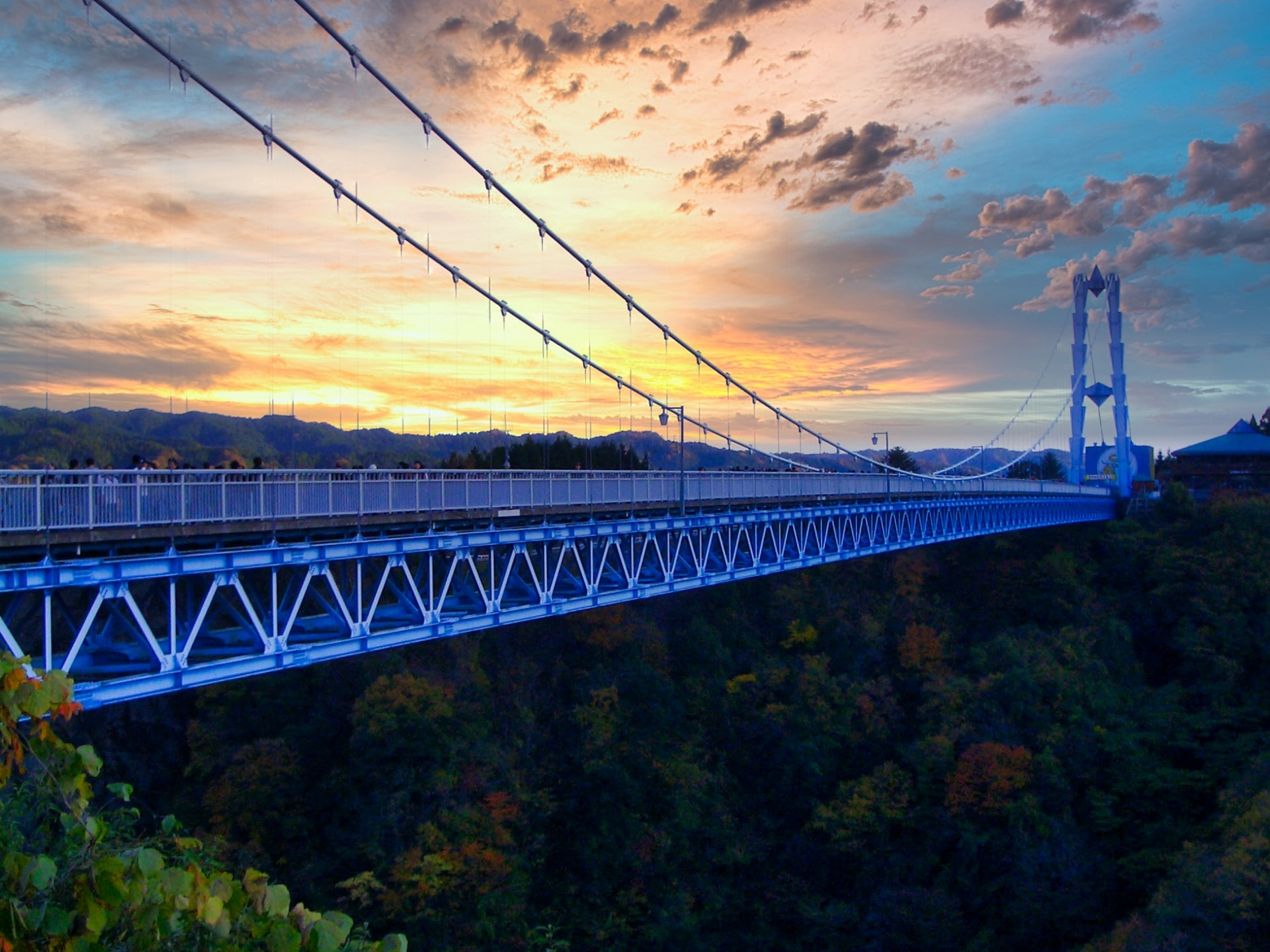 Not for the faint of heart, Ryujin Bridge (竜神大吊橋) is a 375 meters long suspended bridge and stands approximately 100 meters above the Ryujin Dam Reservoir. Overcoming vertigo will reward you with impressive panoramic views of the surrounding landscapes and the occasional chance of walking in the clouds when the mist in the area is thick enough. And if you feel like kicking the adrenaline up a notch, what about trying out Japan's highest bungee jumping platform? However, no need to worry if wingless flights are not up your alley, you can still make the most of the area by checking out the nearby onsens or exploring to your heart's content around the many hiking trails available.
Coming to Ibaraki for the First Time? Here's What You Should Know
You are probably coming from Tokyo, so your most convenient ridea are either the JR Joban Line from Ueno Station or the Tsukuba Express. Bear in mind that leaving the metropolis also means there are not so many public transportation options, so renting a car should be considered. Also, if you're just coming for a day-trip, my top picks from this list that you should definitely not miss are Kairakuen and Oarai Isosaki Shrine! These are two of the most important places in all of Japan and they're just a short 30-min drive from each other.
---
▽Here are the attractions you should experience across Japan with this Japan Bucket List!▽
Check best things to do in other prefectures in Kanto below!
▽Subscribe to our free news magazine!▽

Ibaraki could be well considered one of Japan's hidden jewels. Still reasonably close to Tokyo and full of impressive sights and experiences, it's still unaffected by the woes of massive tourism that have started to affect some other famous Japanese locations during the past few years. But with so many interesting spots, it's only a matter of time before Ibaraki is discovered by the spotlights! So I encourage you to take your chances and explore Ibaraki before the crowds take notice!
For more information about traveling in Japan, check these articles below, too!
▽Related Articles▽
▼Editor's Picks▼
---