Kochia Carnival at Hitachi Seaside Park 2023 Autumn
Don't Miss the Red Kochia Hill at Hitachi Seaside Park this Autumn!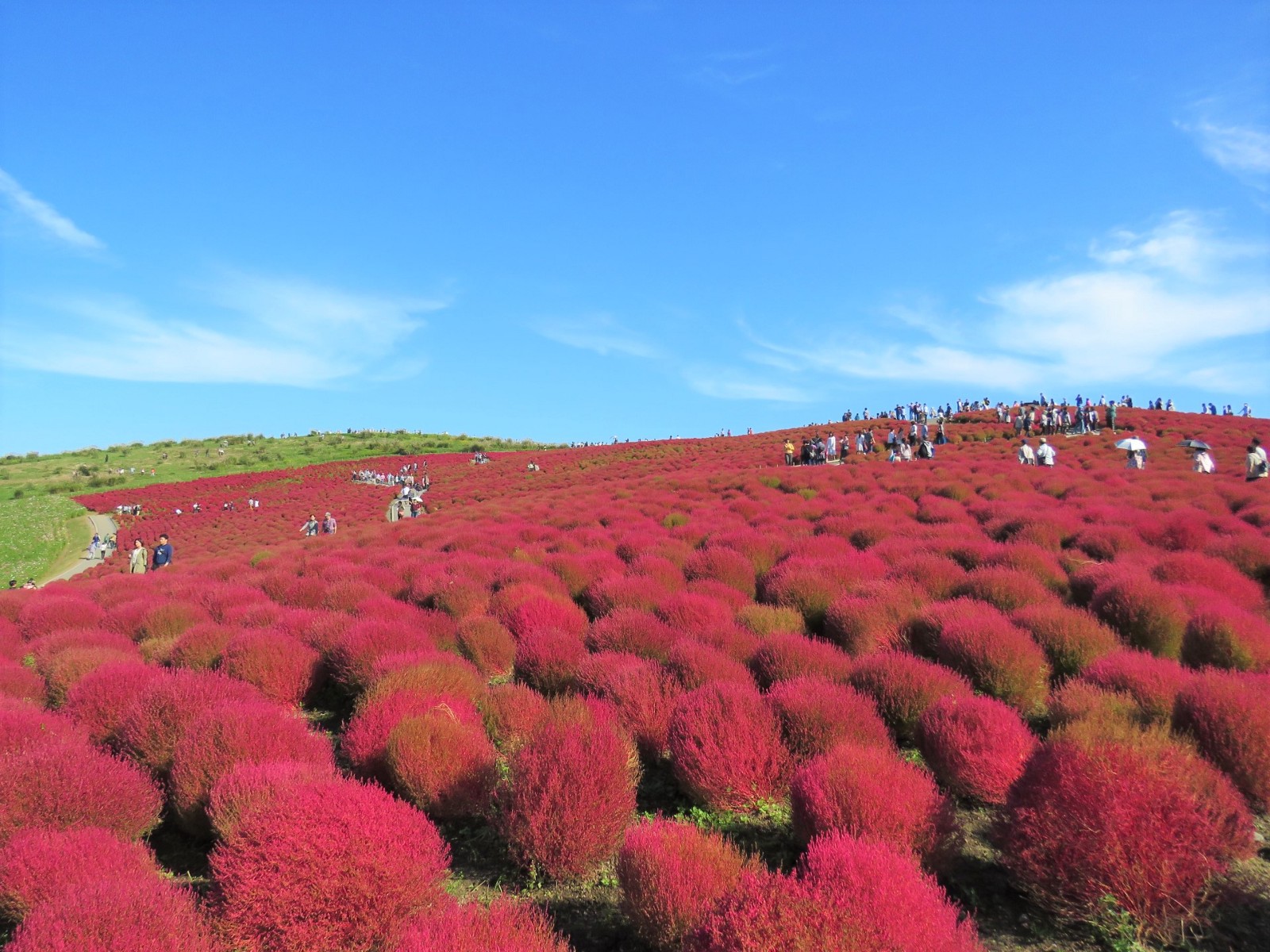 Have you heard of these cute pom pom plants called "Kochia"?? If you are seeking to see something a bit different from ordinary autumn leaves, this could be the perfect choice. The tremendous 350 ha field is filled with 32,000 Kochia balls making a spectacular scenery at the Miharashi Hill in Hitachi Seaside Park in Ibaraki Prefecture! Don't miss the Kochia Carnival in 2023 autumn!!
---
Hitachi Seaside Park (国営ひたち海浜公園) is located in Ibaraki Prefecture, the northeast of Kanto region. The park is best known for two flowers, Nemophila (a.k.a. Baby blue eyes) during spring, and Kochia (a.k.a. summer cypress or burning bush) during autumn. If you missed a chance to see the blue flower field this spring, why not to take a revenge with the astonishing red carpet this autumn 🙂
32,000 Kochia balls are planted at the Miharashi Hill in June, and grow their size from 15 cm to 70–80 cm during summer. They gradually turn their colour from green to red from July to October.
In most of days in Summer, you can enjoy them in fresh green colour. The Kochias with gradation colours in green-yellow-red can be seen in mid to late September. If you wish to see them in fire burning red, visit there in October. At the peak season, there will be an event "Kochia Carnival" held at the park annually for about a month in October.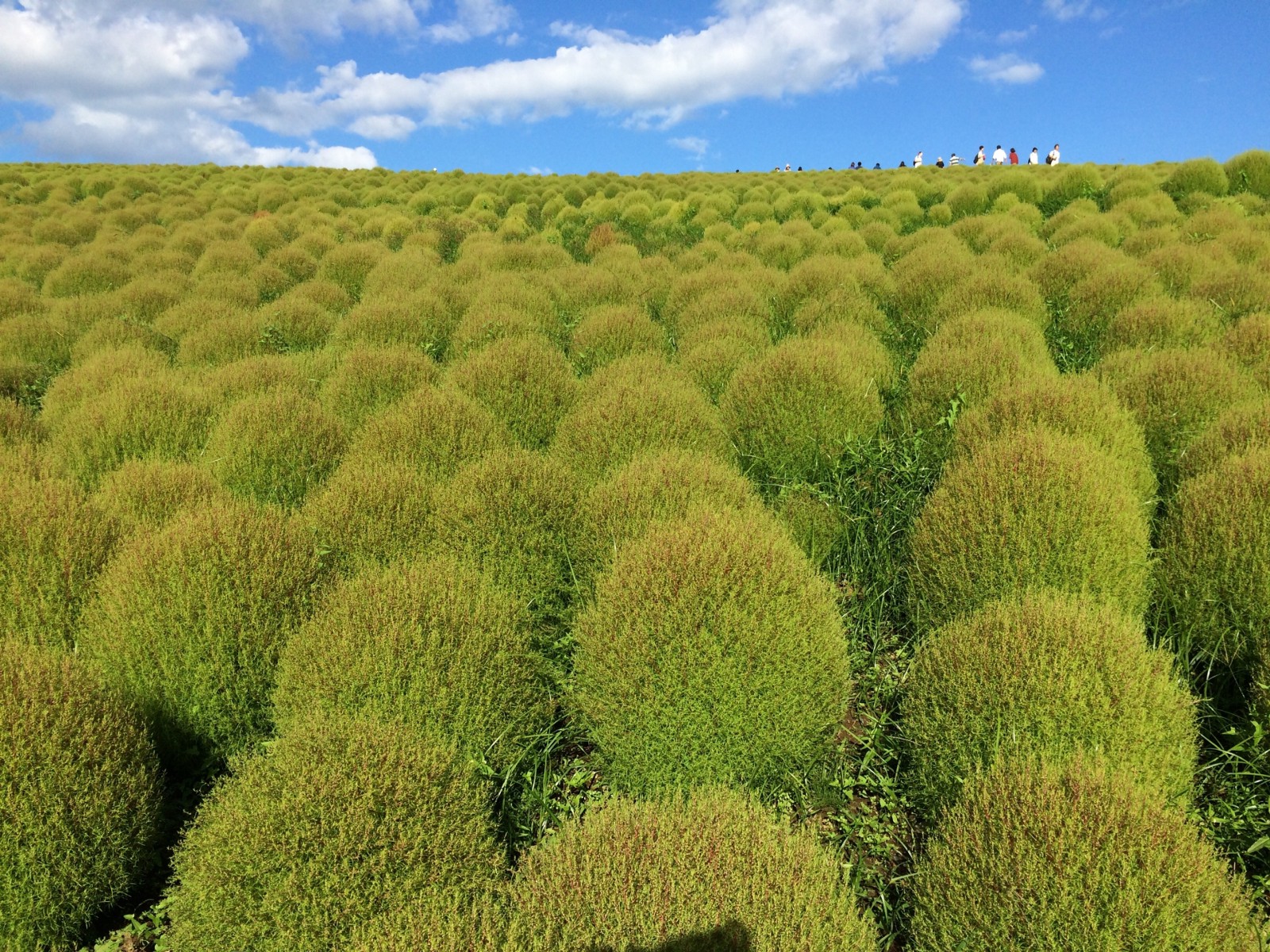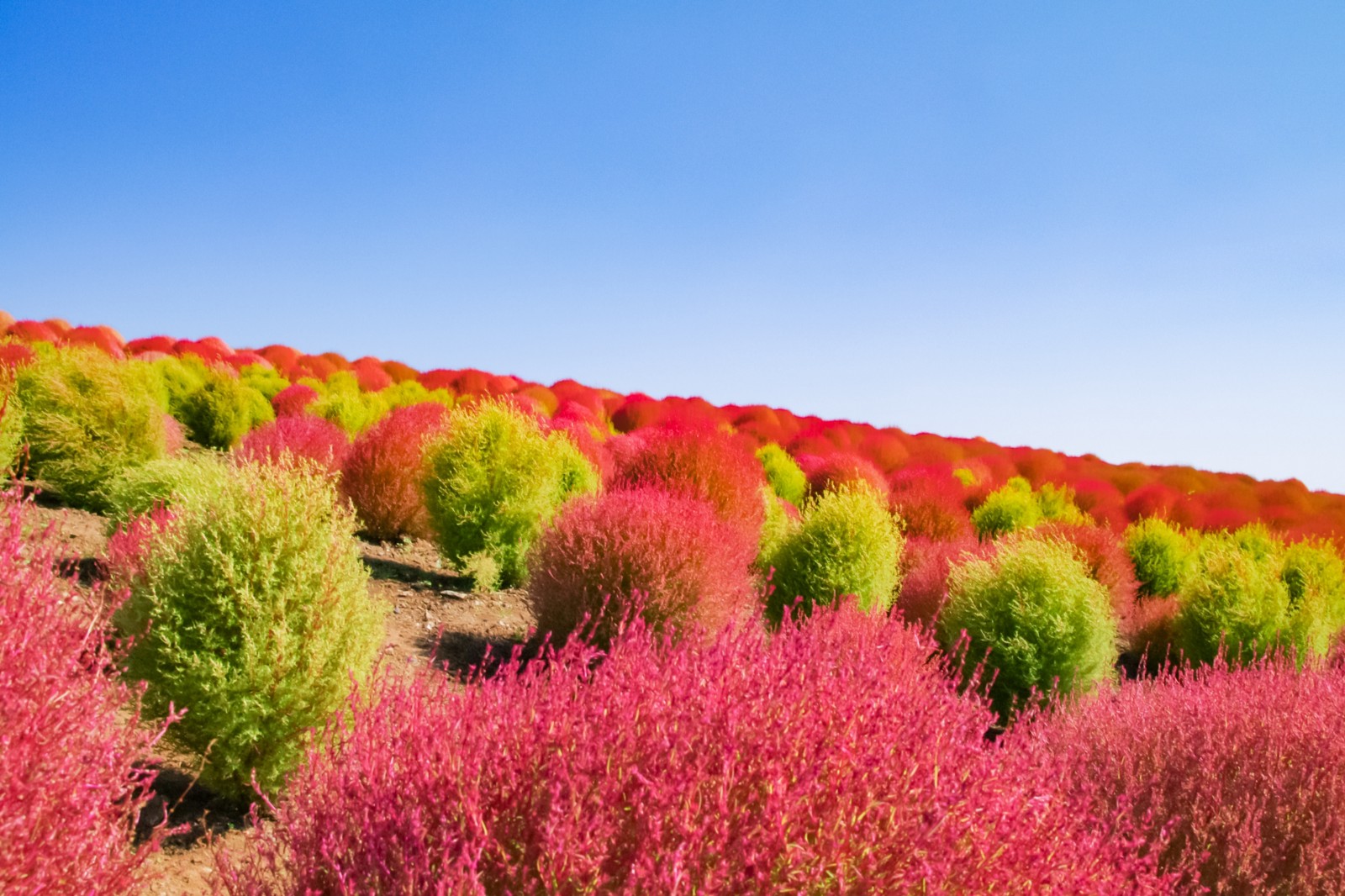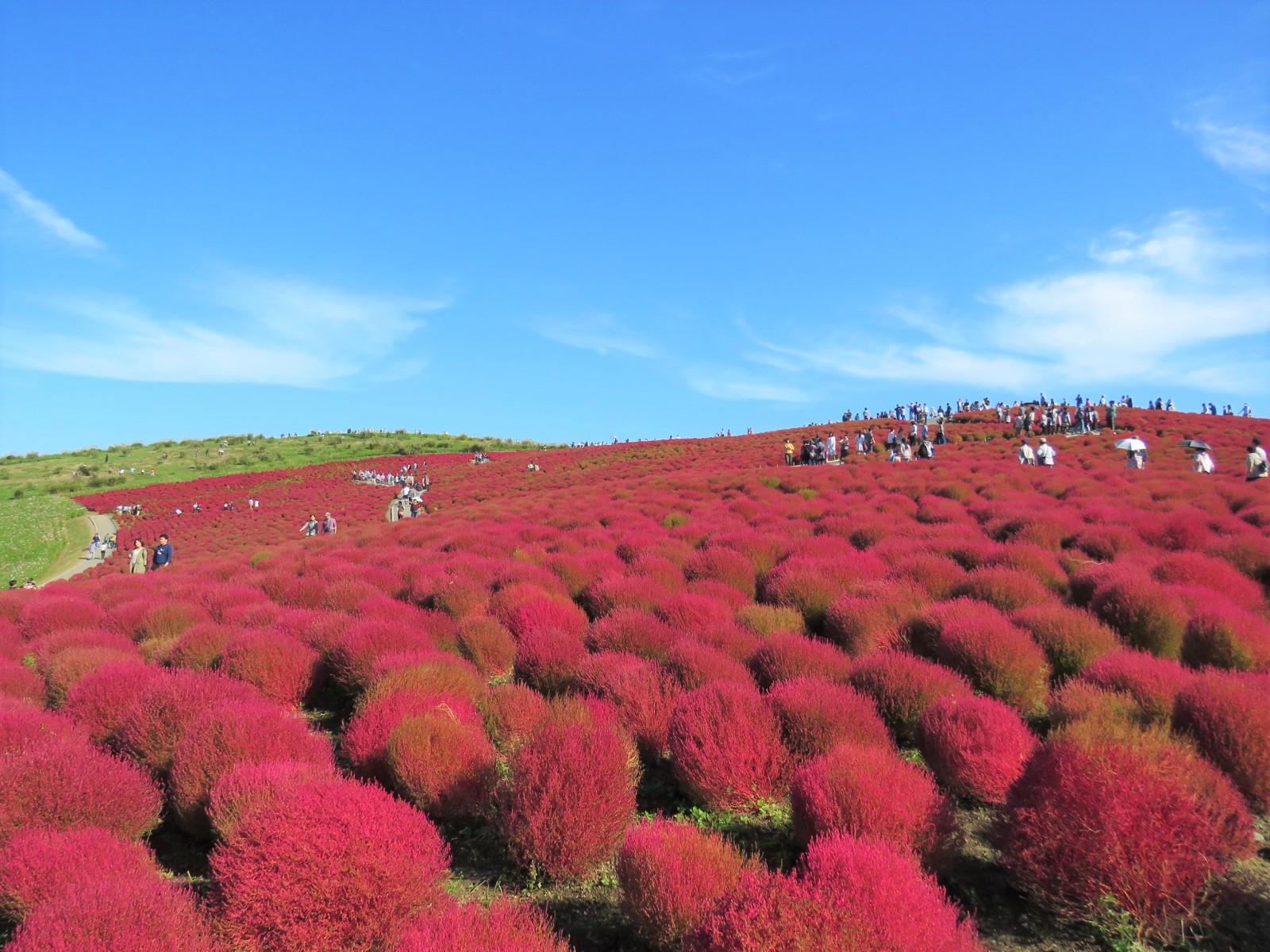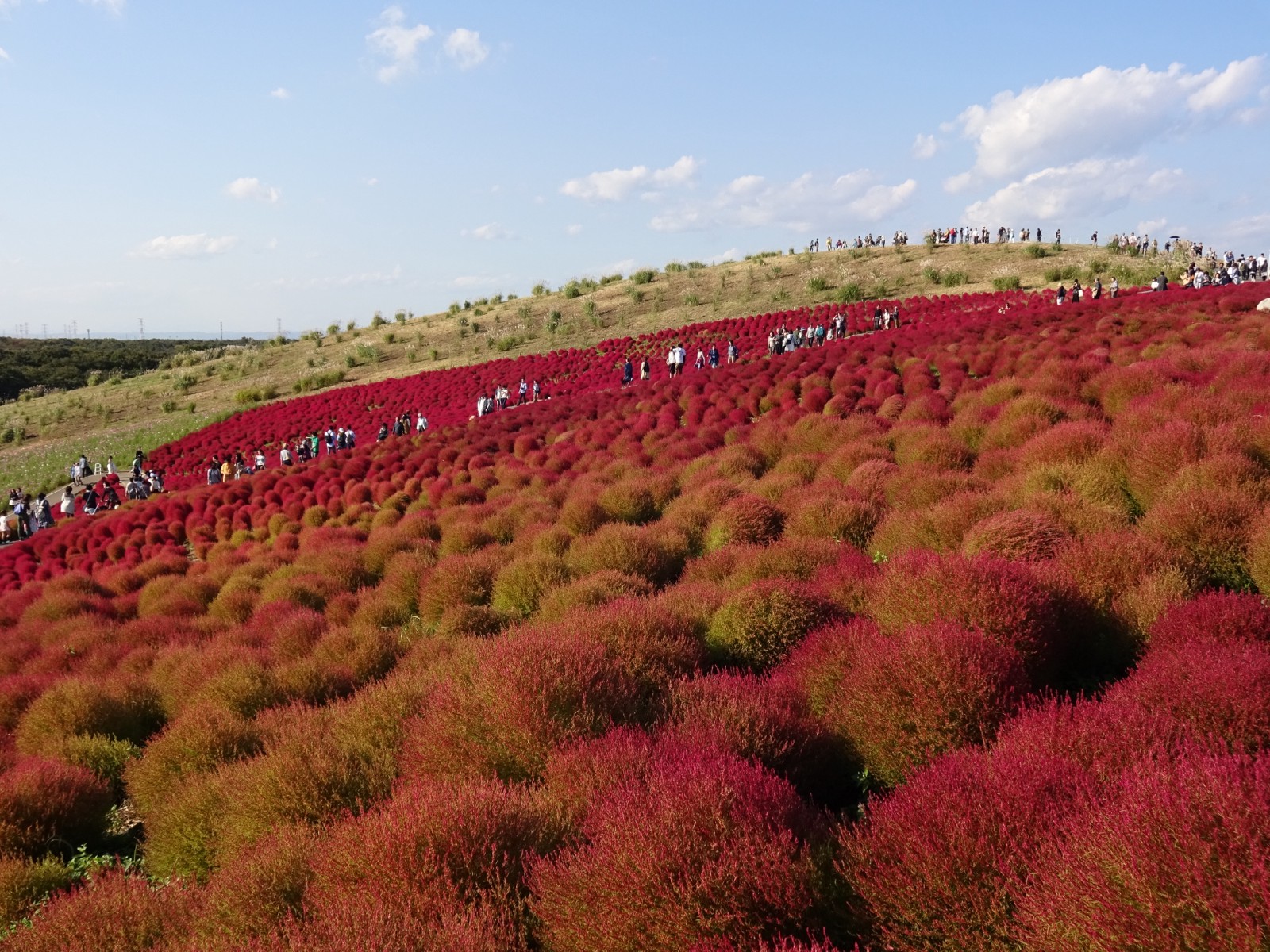 As well as kochia balls, cosmos flowers are in full bloom from early to late October, and fields are next to each other! It's paved around flower fields so enjoy walking around those cute and colourful flowers and plants!
The park gets extremely crowded on weekends as everyone comes to see this spectacular seasonal scenery, so it's highly recommended to visit there on weekdays to avoid crowds!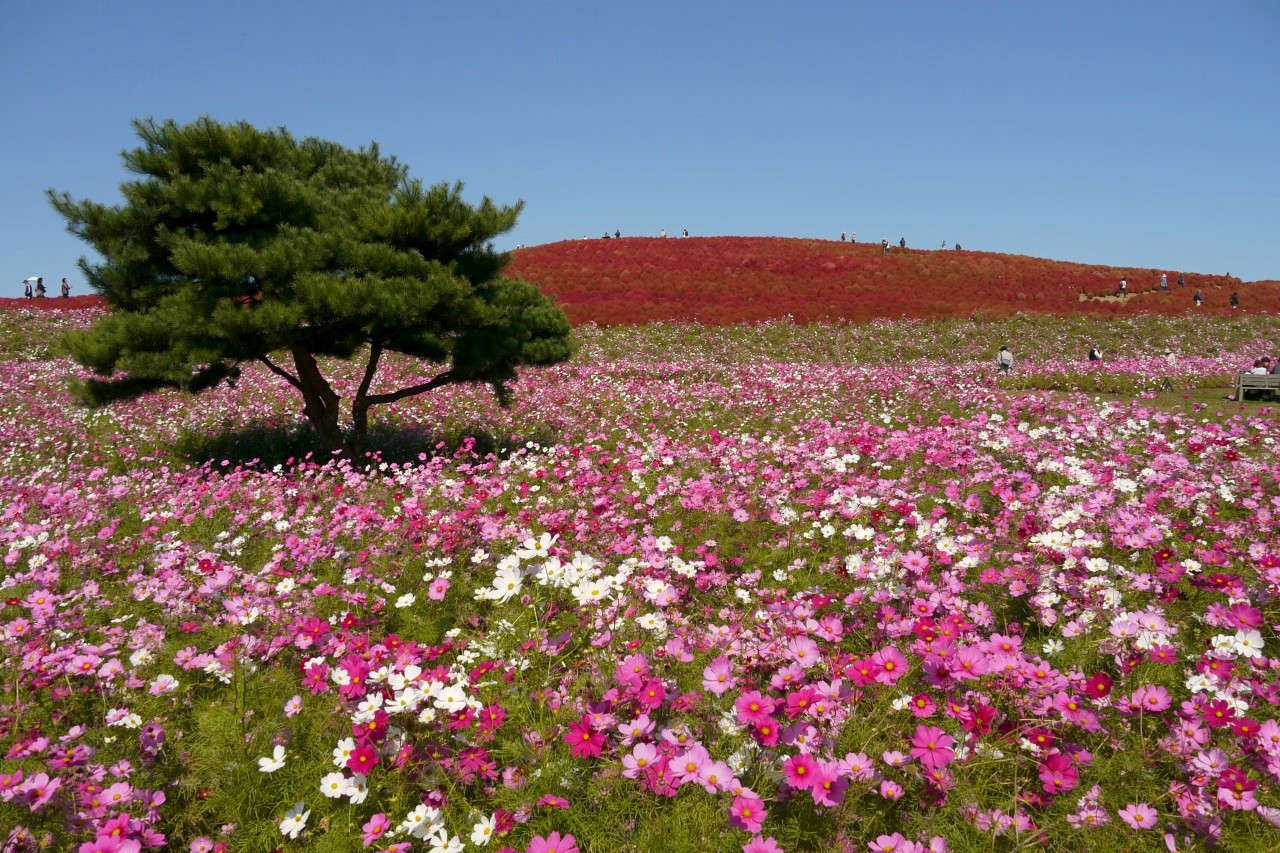 ---
-Hitachi Seaside Park Kochia Carnival

Address: 605–4 Onuma-aza, Mawatari, Hitachinaka, Ibaraki
Access: Take JR Joban line from Ueno station to Katsuta station.
From Katsuta station, take Ibaraki Kotsu bus towards "Hitachi Kaihin Koen" for 20 mins
Hours: 9:30~17:00
Admission Fee: 450 yen (Adult)
Best time to visit: October
Official website: https://hitachikaihin.jp/en/
It's definitely one of the best spots to visit during autumn! Looking for more beautiful autumn spots in Japan?? You may wanna check out these articles below, too!
▽ Related Articles▽
▼ Editor's Picks▼
---