Tokyo in October : Best Things to Do 2021
What to do in Tokyo in October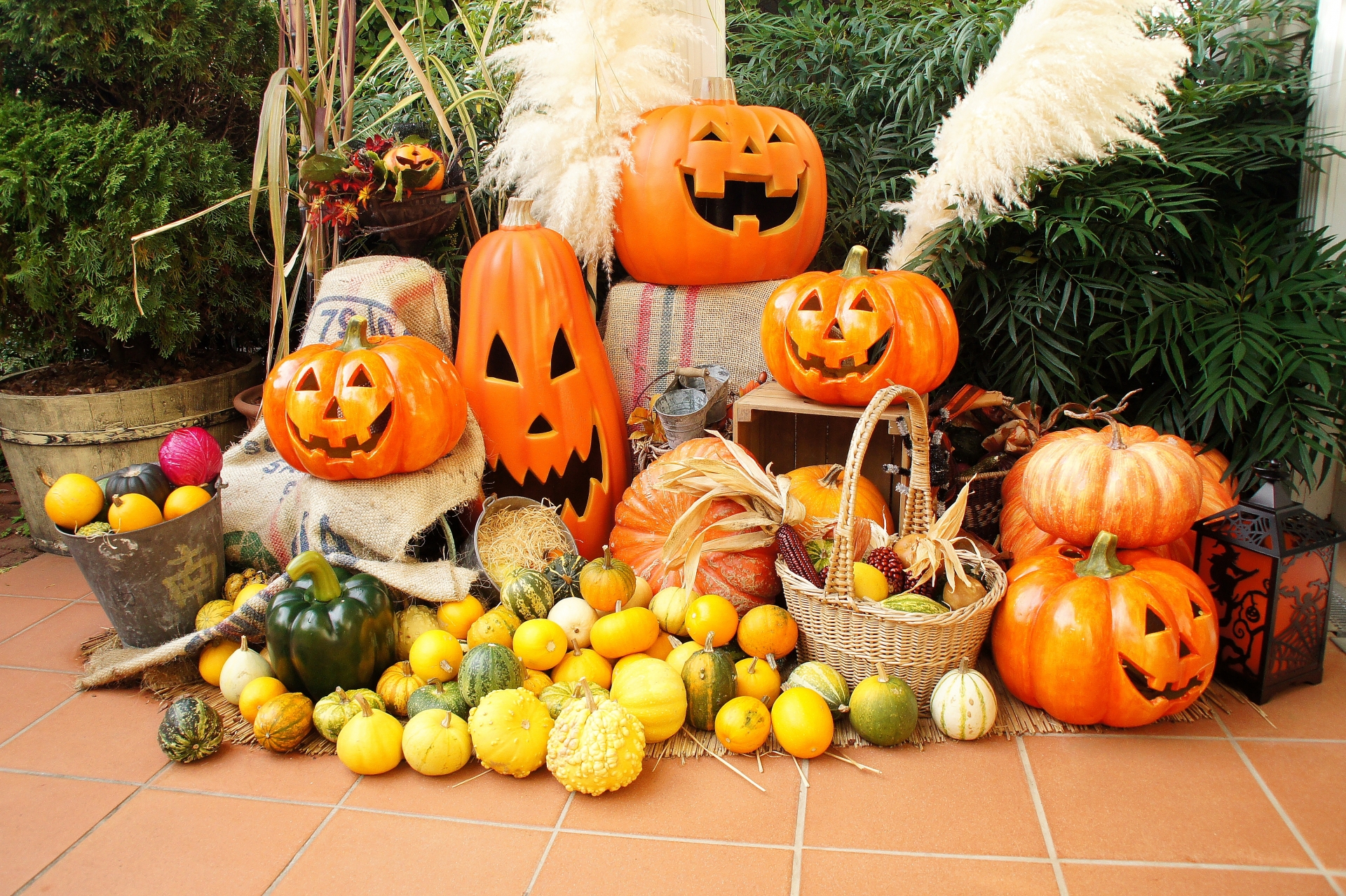 Going to Tokyo in October?? Don't miss special events and seasonal attractions only available in this time of year! In October 2021, there are numbers of anticipating events coming up including Halloween, food festivals, special exhibitions and collaboration cafes. In this article, we are sharing the list of the best things to do and special events you shouldn't miss in Tokyo in October, so let's check them out 🙂
Note: Some of listed places/events in Tokyo in October 2021 may change their operation hours/be closed or cancelled due to COVID-19. Please check official websites for the latest updates before visiting.
---
1. Halloween
Halloween has become one of the biggest events in Japan in the past decade, and numbers of Halloween related events and parties are held at many locations during the season which guests can participate with unique costumes. Also many shops, restaurants, cafes and amusement parks features special Halloween decorations and themed items only available this time of year.
Tokyo's most infamous Halloween celebration has been taking place in Shibuya area, but the district banned public drinking for Halloween in2019 since the celebration went out of control in the past years. However, you can still enjoy Halloween in Shibuya area by joining parties at clubs and bars, and marching down on the street.
Best Places to Spend Halloween in Tokyo:
Best Halloween Food and Desserts:
Disney Halloween:
2. Hokkaido Food Festival (TBA)
In autumn, numbers of food events are held in Japan since autumn is known as the season of appetites. One of the biggest food events in Tokyo through the year is Hokkaido Food Festival which is held annually at Yoyogi Park. The northernmost prefecture, Hokkaido is known as the land of gourmet and there are numbers of delicious signature dishes with flavours of local ingredients including seafood, meat and vegetables. The festival features food stalls offering various delicious Hokkaido dishes at affordable price as well as special Hokkaido themed events and performances that visitors can enjoy along with food.
Check out the more details about Hokkaido Food Festival!
3. Sumida River Fireworks Festival <<CANCELLED>>
Sumida River Fireworks Festival (隅田川花火大会) is one of Japan's biggest fireworks events, featuring 22,000 fireworks and attracting over 1 million visitors. The festival is usually held on the last weekend of July, however due to 2021 Tokyo Olympics and Paralympics, it will be held in October this year.
LATEST UPDATE: Sumida River Foreworks Festival 2021 is cancelled due to COVID-19
Venue: Sumida River
Date: 23 October 2021
*Postpone to the next day in case of stormy weather
4. Autumn Dessert Buffets
Colourful and photo-worthy, high-quality dessert buffets are available at numbers of venues in Tokyo with autumn/Halloween themes. Sweet potato, pumpkin, chestnuts, pear, grapes, etc.. a variety of desserts made with seasonal ingredients can be enjoyed with all-you-can-eat style!
Related article:
5. Kochia Carnival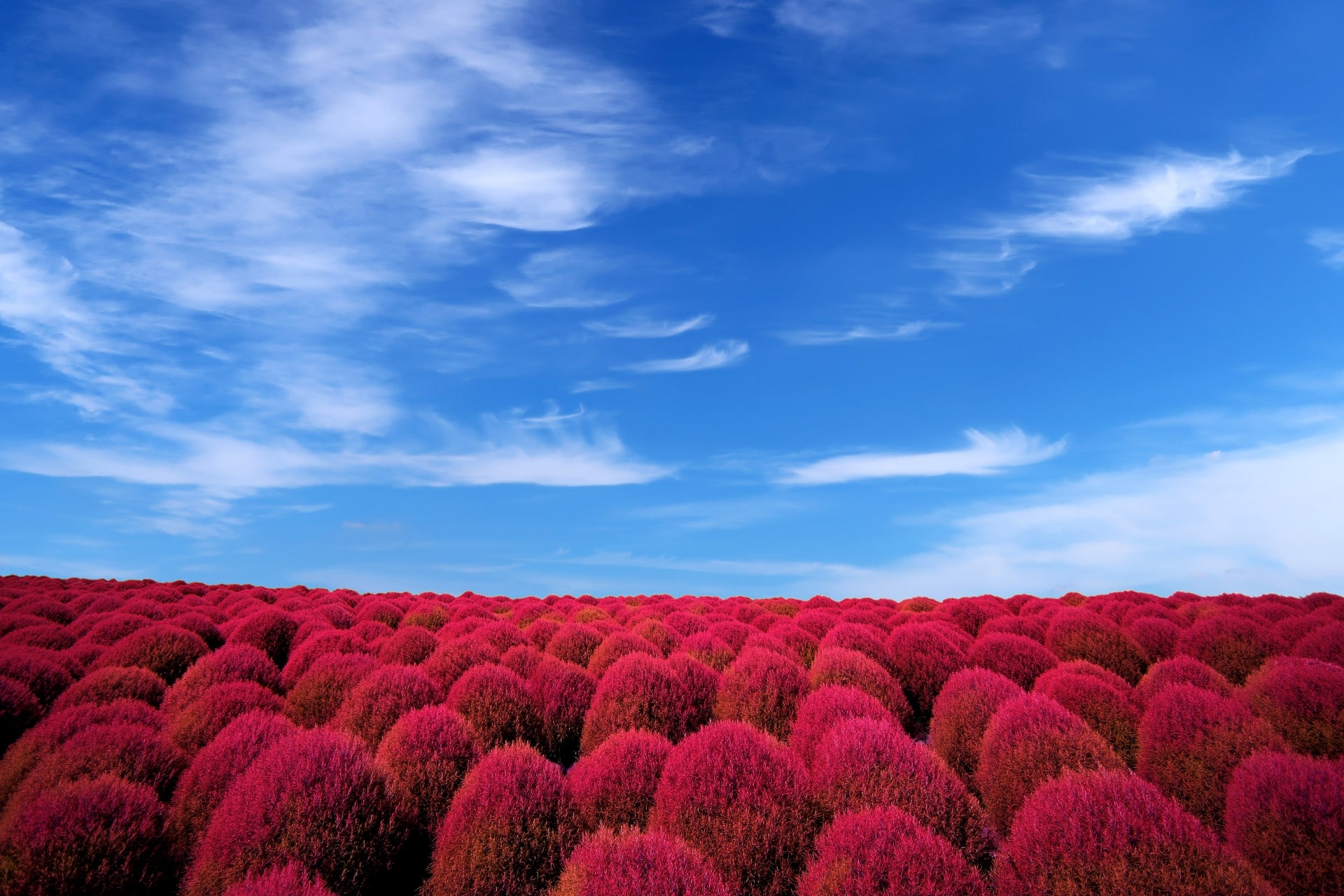 One of the most popular flower events during autumn, The Kochia Carnival (コキアカーニバル) will be held for about a month from late September to mid October. The event features countless red Kochia (summer cypress ) covering the fields of Hitachi Seaside Park during autumn and offers the astonishing scenery! The park is situated in Ibaraki Prefecture and can be visited for a day-trip from Tokyo.
Check out the link below for more detail!
6. WHO IS BANKSY?
The world's famous pseudonymous street artist, BANKY's exhibition "WHO IS BANKSY? (バンクシーって誰?展 )" will be held at Terrada Warehouse G1 Building in Tokyo from 21 August to 5 December 2021. Banksy's own gems of stencil art works that were given to private collectors will be lined up, and you can enjoy the history of a mysterious writer through the exhibition.
Venue: Warehouse TERRADA G1 Building
Map: http://bit.ly/2HBrbOf
Date: 21 August to 5 December 2021
Official Website: https://ilovebanksy.com/
More info:
7. KAWS TOKYO FIRST
A Brooklyn based artist and designer, KAWS will have his first large-scale exhibition in Japan. "KAWS TOKYO FIRST" will be held at Mori Arts Center Gallery in Roppongi, Tokyo from 16 July to 11 October 2021. The exhibition will be featuring about 70 paintings, statues and products that show his unique art production process. There will be also works from KAWS's private collection, which are created by artists who have influenced him.
Venue: Mori Arts Center Gallery
Date: 16 July to 11 October 2021
Hours: 12:00~20:00 (~17:00 on Tuesday) *last admission at 19:30
Official Website: http://www.kaws-tokyo-first.jp/
8. Kimetsu no Yaiba Exhibition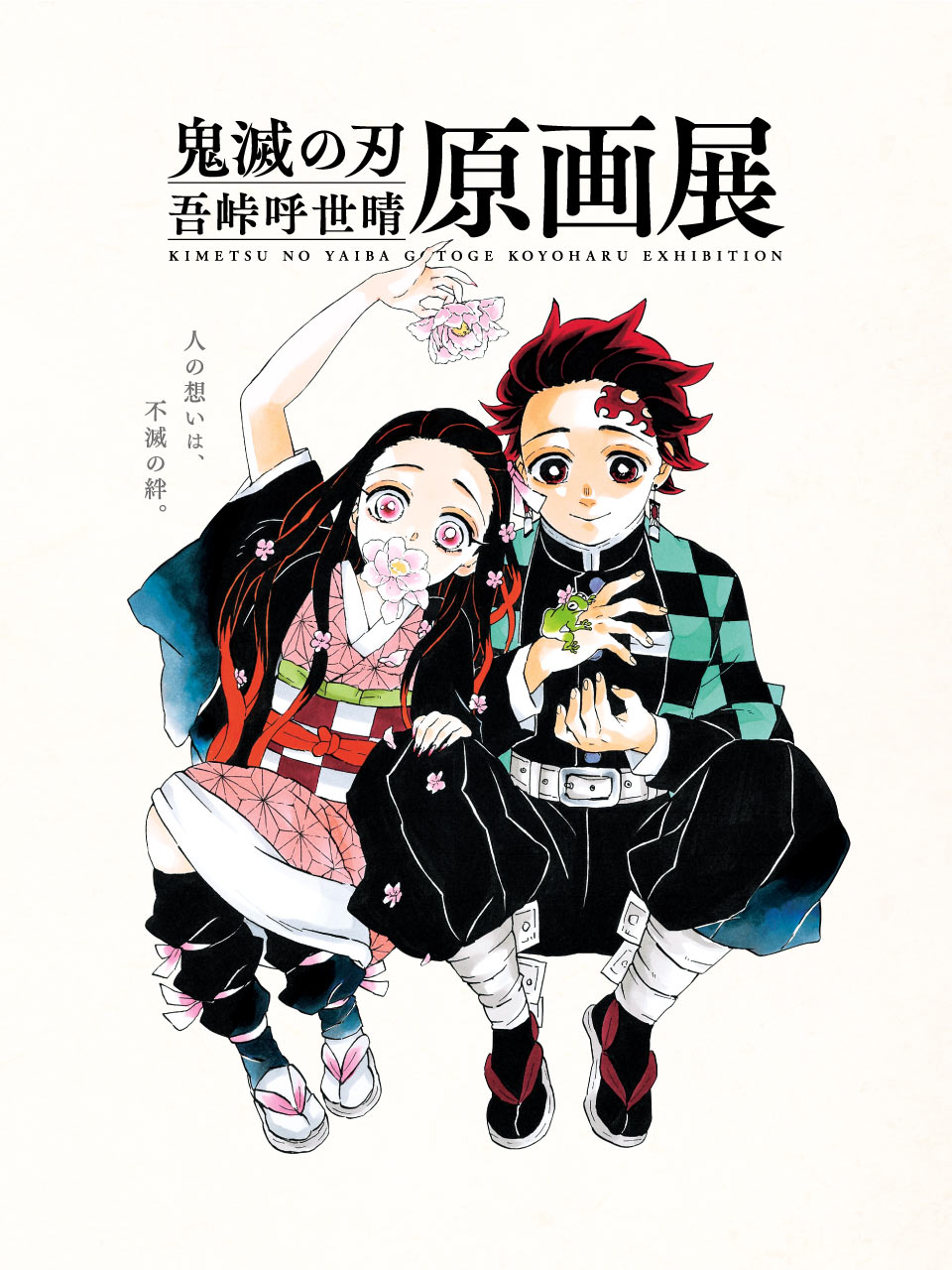 The mega-hit Japanese anime/manga series, Demon Slayer: Kimetsu no Yaiba is opening its own exhibition in Tokyo this autumn! Kimetsu no Yaiba Gotoge Koyoharu Exhibition, the special exhibition focusing on the mange series of Demon Slayer: Kimetsu no Yaiba will be held in Tokyo and Osaka 2021–2022. The exhibition will first take place at Mori Arts Center Gallery, Tokyo from 26 October to 12 December 2021, then at Grand Front Osaka from 14 July to 4 September 2021.
Check more info about the exhibition:
9. Tokyo Game Show 2021
The most anticipated video game event, Tokyo Game Show (TGS) is held in Tokyo every September. The event features the newest video games and the latest technology experiences from numbers of global game-related companies, and offers visitors chances to actually try them out. The first two days of this 4-day event will be for press and business, and the last two days will be open for public. (Date: 30 September to 3 October 2021).
NOTE: Tokyo Game Show 2021 will be held online due to prevention of further spread of Coronavirus (COVID-19).
More info:
10. Sanrio Exhibition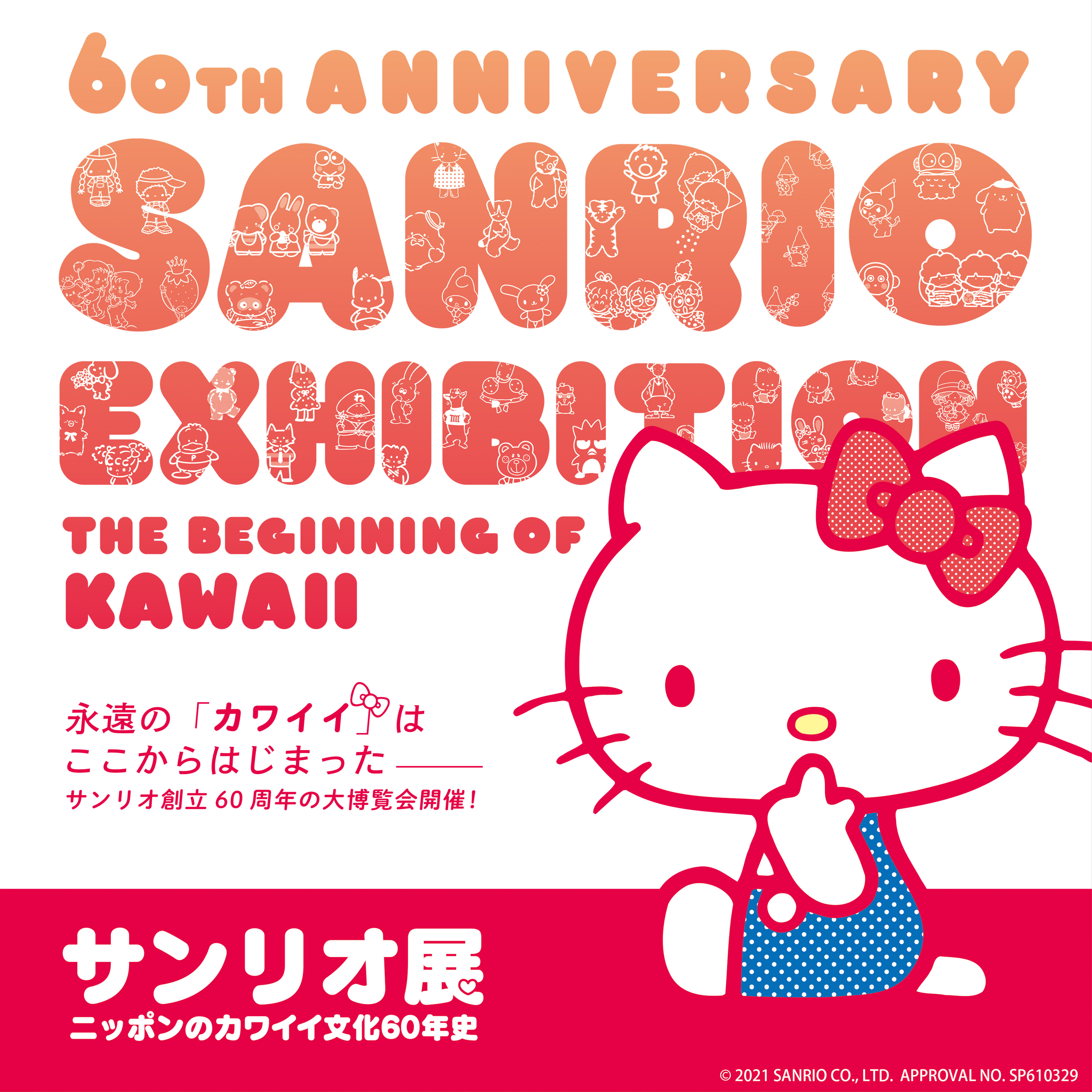 Celebrating the 60th anniversary, the special exhibition of Sanrio will be held in Tokyo from September 2021 to January 2022. The exhibition features valuable original drawings, materials and products of Sanrio characters, and past editions of Sanrio's monthly magazine, Ichigo Shimbun (Strawberry News). Visitors can learn about adorable Sanrio characters and explore the roots of the company including behind the scene stories and how the popular characters were created over the past 60 years.
More info:
11. Disney Rapunzel in the Tower Cafe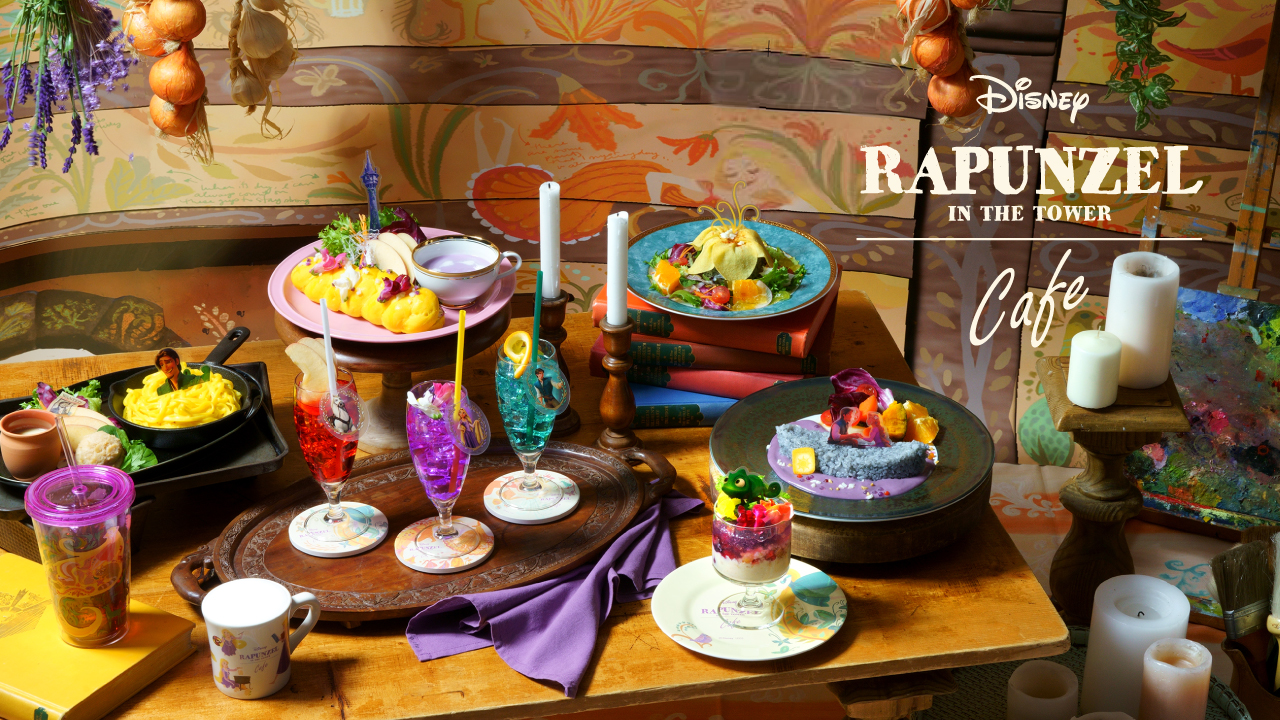 Disney's masterpiece animation movie, Tangled will have its own character cafe opening at 3 cities in Japan (Tokyo, Osaka and Nagoya) in 2021 summer-autumn. Disney Rapunzel in the Tower Cafe features the theme of "Inside the Tower" where the princess Rapunzel spend years and is filled with her personality. The cafe offers colourful and picture-perfect dishes, desserts and drinks as well as the limited-edition merchandise sold at the cafe store.
12. Manpaku 2021
One of the biggest food festivals in Japan, Manpaku is held annually in May, however, due to the influence of COVID-19, the event will be held in Septemner-October in 2021. The 19-day food event features a large number of food vendors, serving a variety of regional and festival dishes.
Date:16 September to 4 October 2021
Venue: Showa Memorial Park
13. Tamagawa Fireworks Festival <<CANCELLED>>
Fireworks may be the icon of summer in Japan, yet you'll still have a chance to see spectacular fireworks lighting up the sky in autumn. Tamagawa Fireworks Festival (たまがわ花火大会) is an annual fireworks event which has switched the event date from summer to autumn. It takes place by Tama River in Setagaya ward and features about 6,000 shots of dynamic and colourful fireworks.
LATEST UPDATE: Tamagawa Fireworks Festival 2021 is cancelled due to COVID-19
Date: N/A
(postponed in case of stormy weather)
14. Cosmos Festival at Showa Memorial Park
Cosmos Festival is a popular flower event held at Showa Memorial Park (国営昭和記念公園), the largest park in Tokyo. Colourful and charming, about 30 kinds of cosmos flowers bloom and cover the vast fields at the park from mid September to late October every year. The park is located in Tachikawa City, the suburb of Tokyo which can be accessed within 40 mins from Shinjuku Station.
See the link below for more information about Showa Memorial Park!
15. Kappabashi Tool Festival 2021 (TBA)
Kappabashi Tool Festival (かっぱ橋道具まつり) is an annual event held at Kappabashi Shopping Street, known as the mecca of kitchenware. The street is filled with shops dealing with various kinds of kitchenware products for both professional and home use from fine Japanese knives to unique displays for restaurants. The festival will be held for 7 days featuring special events and celebrations on the street as well as the big sale of kitchenware products.
Map: http://bit.ly/2JY0Hbp
Access: 5 mins walk from Asakusa Station (Tsukuba Express)
Date: TBA
Hours: 10:00-17:00
16. Tokyo Ramen Show (TBA)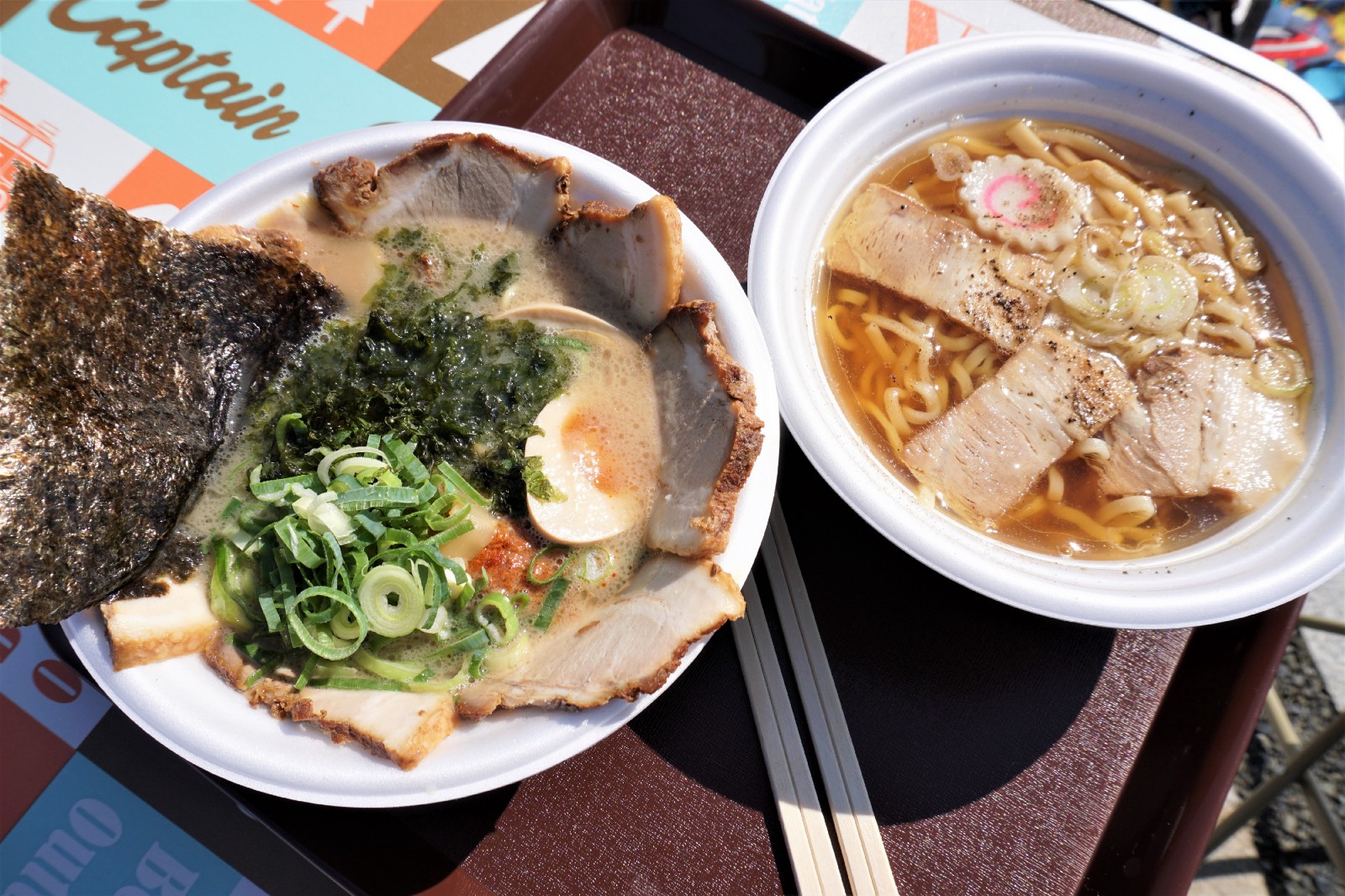 Tokyo Ramen Show (東京ラーメンショー) is another great food event that is held annually in Tokyo in autumn. The event takes place in Komazawa Park, featuring Ramen noodles, the most popular Japanese dish among international tourists today. The event is divided in 2 parts and on each period, there will be around 18 vendors of selected Ramen shops from all over the country serving their signature bowls of Ramen. If you are a Ramen lover, don't miss an opportunity to taste various delicious regional Ramens while being in the heart of Tokyo 🙂
See more details about the Tokyo Ramen Show!
---
Thanks for reading! Seems like there are many exciting events coming up in this October! Which one do you want to join the most?? For more information about travelling in Japan in autumn, here are some articles for you to check out 🙂
▽Related Articles▽
▼Editor's Picks▼
---