Tokyo in November : Best Things to Do 2020
What to Do in Tokyo in November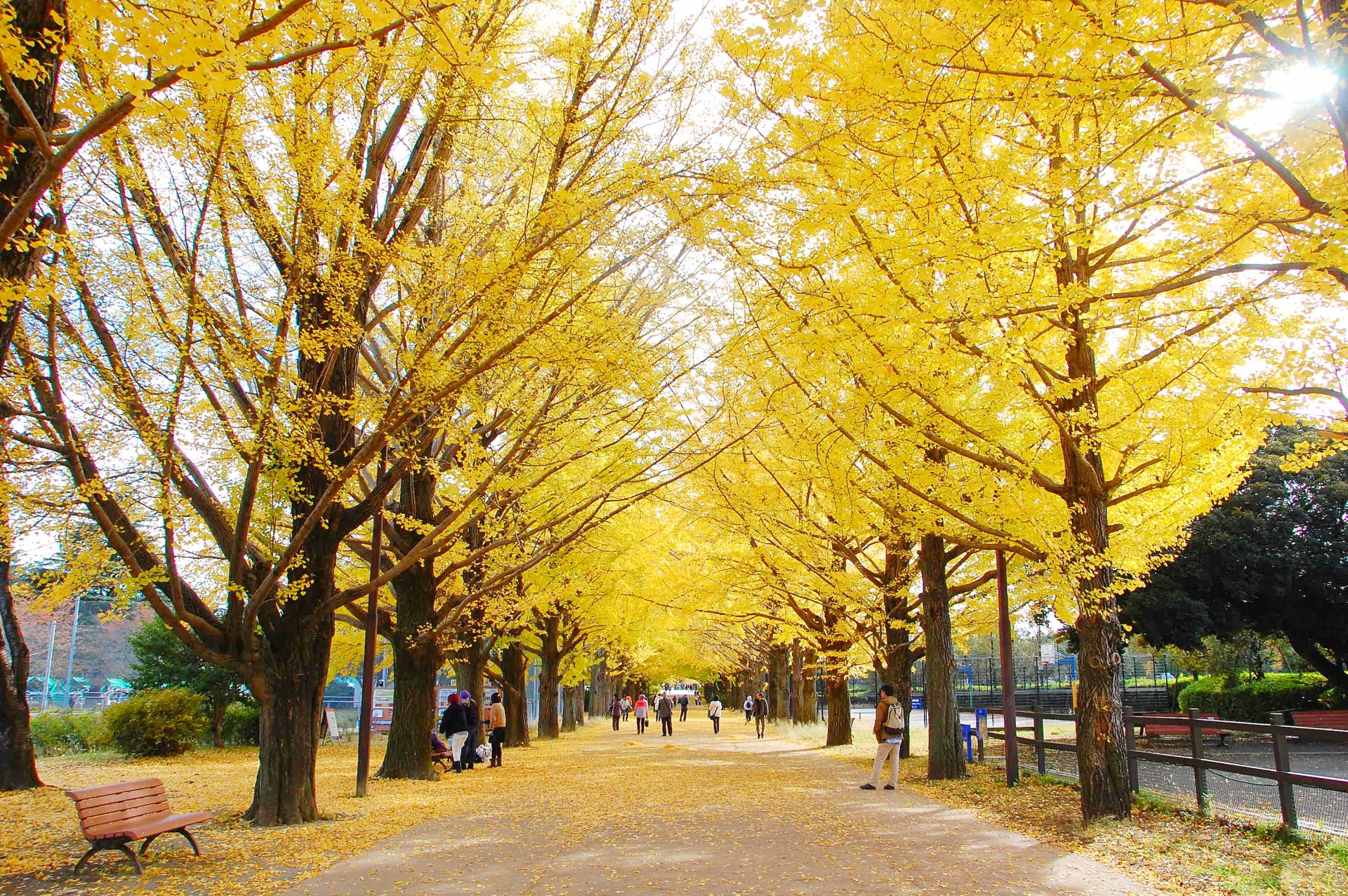 Tokyo in November offers a numbers of exciting events and attractions including autumn foliage, one of the most celebrated seasonal attractions in Japan along with cherry blossoms, and also the country's top attraction during winter, winter illuminations will be kicking off at numbers of spots in Tokyo. Besides, there are many more special events and thing to do that are only available this time of year!
In this article, I have listed the hottest travel information in Tokyo in November 2020, so let's check it out to plan a perfect trip in Tokyo!
---
1. Autumn Leaves
November is one of the best season to visit Tokyo as the whole city is tinted in warm colours by autumn leaves. It's in fact the second most popular seasonal attraction in the country after cherry blossoms in spring. The autumn foliage season in Tokyo is usually from November to early December, and colourful leaves such as maples and ginkgo display beautiful scenery at numbers of locations in Tokyo.
Here is the list of top 10 autumn foliage viewing spots in Tokyo:
2. Meiji Jingu Gaien Ginkgo Festival
One of the most popular autumn festivals in Tokyo, Meiji Jingu Gaien Ginkgo Festival "Icho Matsuri" (神宮外苑いちょう祭り) will be held from mid to late November. The festival features the 2 lane avenue lined by approx 150 Ginkgo trees which display gorgeous yellow leaves. There will be also numbers of food vendors which you can eat delicious regional dishes around Japan. The venue is situated between Omotesando and Aoyama area, which is very accessible from popular tourist areas such as Harajuku and Shibuya.
More info:
3. Rikugien Garden
Rikugien (六義園), the scenic Japanese style landscape garden is one of the top visited sites for autumn leaves viewing in the city. The spacious traditional Japanese garden was originally founded in 1700, and consists of teahouses, hills, ponds, bridges and the rich nature which turns into warm colours in autumn. During the peak season of autumn leaves, the garden is open till 21:00 with the evening light-up. (from late November to mid December)
More info:
4. Winter Illumination
Winter illuminations are arguably the top city attraction during winter, and some of the most popular illumination events such as Shibuya Blue Cave, Roppongi Hills Christmas and Yebisu Garden Place attract over a million people every season.
Winter illumination events kick off at several locations in November, and you can actually enjoy with less crowds as events get busier towards Christmas season. (and it's less cold, too!) Enjoy the long and romantic early winter night in Tokyo with colourful illumination lights 🙂
Check out the attached article below introducing the best winter illumination event held in Tokyo in winter!
5. Dessert Buffets
If you love sweets, you should definitely visit one of all-you-can-eat dessert buffets in Tokyo. Numbers of hotels in Tokyo host seasonal dessert buffets through the year with seasonal themes or ingredients. The desserts are made by high-skilled pastry teams of each hotels, and they are not only tasty but also very creative and photo-worthy. From September to November, a variety of dessert buffets can be enjoyed at numbers of venues in Tokyo. From autumn fruits to Christmas theme, pick your favourite and indulge yourself with the finest quality desserts as much as you like!
More info:
6. Tokyo Ramen Show
The biggest outdoor Ramen event in Japan, Tokyo Ramen Show (東京ラーメンショー) is held in every autumn with delicious bowls of Ramen selected from around Japan. The 12-day event takes place at Komazawa Olympic Park from late October to early November and is divided into 2 rounds offering 18 booths of different Ramen shops for 6 days each (36 shops in total)! If you are a Ramen lover, don't miss a chance to taste the delicious regional Ramen in the heart of Tokyo!
7. BANKSY Exhibition
The world's most famous street artist, BANKSY's own exhibition is held at Terrada Wharehouse G1 Building in Tokyo from late August to early December.
More info:
8. Disney Christmas
Tokyo Disney Resort (Disneyland and DisneySea) hosts a variety of seasonal events through the year, and the annual Christmas event "Disney Christmas" is the perfect one for the grand finale of the year. The entire park will be decorated with festive Christmas decoration, and there will be a number of special themed events including attraction, shows, parades, food and drinks, and merchandise collection available only this time of the year 🙂
Date: 8 November to 25 December 2019
Book your tickets to Tokyo Disney Resort:
▶Tokyo Disneyland Tickets and Easy Pick-up
▶Tokyo DisneySea Tickets and Easy Pick-up
9. TOKYO COMIC CON 2020
The world's leading pop culture event, COMIC CON is held in Tokyo (Makuhari Messe International Exhibition Hall) for 3 days in late November. TOKYO COMIC CON is a sister event to the Silicon Valley Comic Con founded by the legendary creator, Stan Lee, and will be celebrating both Japanese and American pop culture. Visitors can enjoy a large range of elements; comics, animation, games, and movies, as well as meeting special guests from Hollywood. The special guests to COMIC CON TOKYO 2019 included Sebastian Stan from Avengers series, Ron Weasley from Harry Potter series, Orlando Bloom from The Lord or the Rings and Zachary Levi Pugh from Shazam!.
Access: 5 mins walk from Kaihim Makuhari Station
Date: TBA (22–24 November 2019)
Website: https://tokyocomiccon.jp/en/
10. Gotochi Nabe Festival @Hibiya Park
The 7th Gotochi Nabe Festival @Hibiya Park (第7回 ご当地鍋フェスティバル@日比谷公園) is a popular free food event specialised in Gotochi Nabe (regional hot pot dishes) with a variety of flavours and ingredients from numbers of regions. There will be around 70 vendors serving delicious Gotochi Nabe and regional specialties from all over the country. Warm up with hot and tasty hot pot dish in Tokyo in late autumn!
Access: Short walk from Hibiya Station
Date: TBA (22–24 November 2019)
Hours: 10:00~20:00 (~17:00 on the last day)
11. Mejiro Garden Autumn Garden Light-Up
Mejiro Garden (目白庭園) is a small and peaceful traditional Japanese landscape garden located in Mejiro, Tokyo. It's very closed to Ikebukuro Station, one of the busiest districts in Tokyo. The garden consists of pond, historical Japanese buildings and monuments, and beautiful nature displaying seasonal scenery. The garden hosts a special light-up event during the peak season of autumn leaves (late November to early December), and the illuminated autumn foliage can be enjoyed at night.
---
▼Travelling to Tokyo in December??▼
Thanks for reading! Not only autumn leaves, but there are many more exciting events held in November 2020! If you are planning to visit Japan around November, please check out the listed articles below, too!
One Day Trips from Tokyo in Autumn: Best Autumn Leaves Spots near Tokyo 2019
▽Related Articles▽
▼Editor's Picks▼
---