Tokyo in November : Best Things to Do 2021
What to Do in Tokyo in November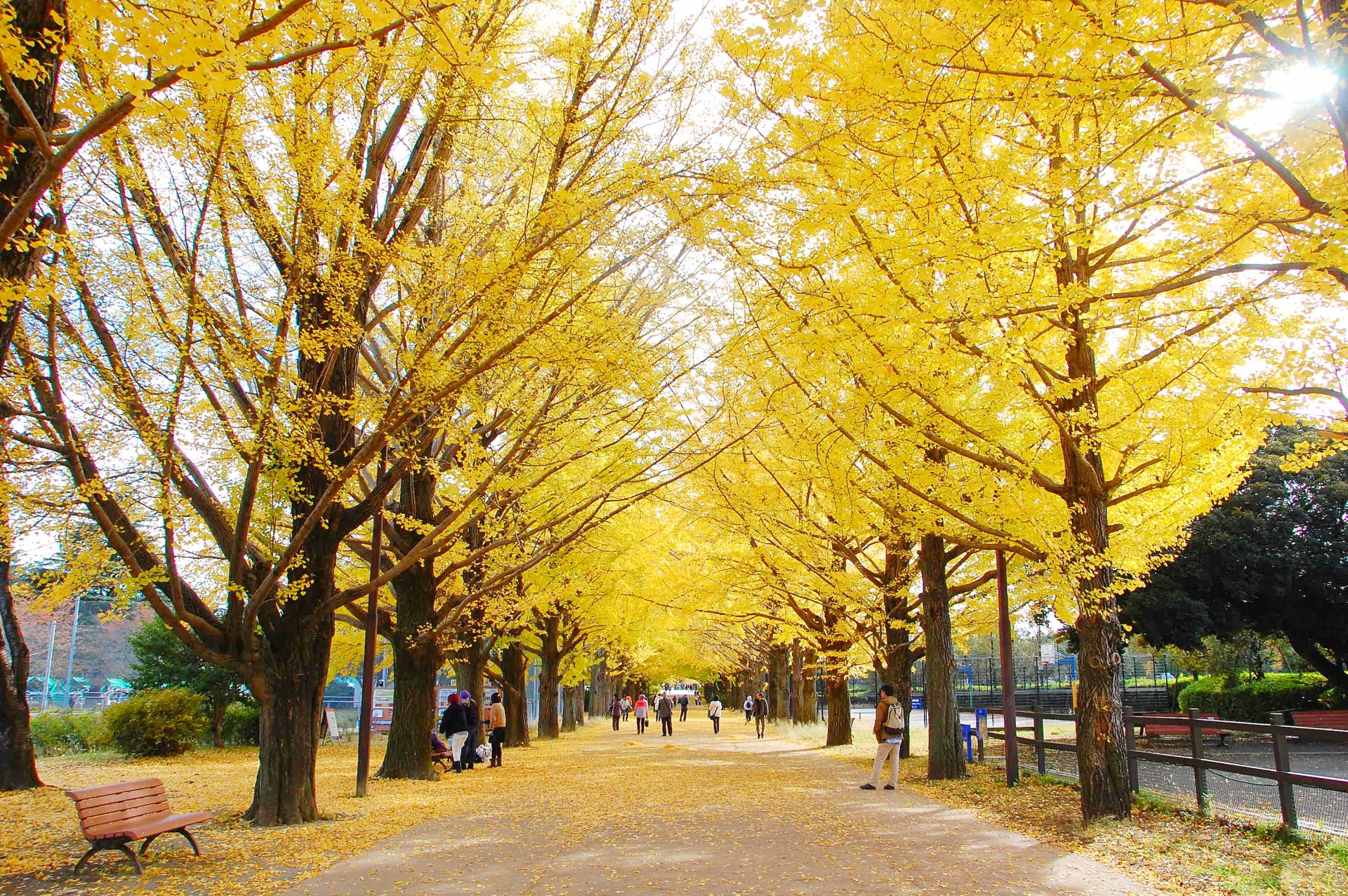 Tokyo in November offers numbers of exciting events and attractions including autumn foliage, one of the most celebrated seasonal attractions in Japan along with cherry blossoms, and also the country's top attraction during winter, winter illuminations will be kicking off at numbers of spots in Tokyo. Besides, there are many more special events and thing to do that are only available this time of year!
In this article, I have listed the hottest travel information in Tokyo in November 2021, so let's check it out to plan a perfect trip in Tokyo!
IMPORTANT NOTICE:
Some of listed places/events in Tokyo in November 2021 are closed or cancelled due to coronavirus. Please check official websites before visiting.
1. Autumn Leaves
November is one of the best season to visit Tokyo as the whole city is tinted in warm colours by autumn leaves. It's in fact the second most popular seasonal attraction in the country after cherry blossoms in spring. The autumn foliage season in Tokyo is usually from November to early December, and colourful leaves such as maples and ginkgo display beautiful scenery at numbers of locations in Tokyo.
Here is the list of top 10 autumn foliage viewing spots in Tokyo:
2. Meiji Jingu Gaien Ginkgo Festival
One of the most popular autumn festivals in Tokyo, Meiji Jingu Gaien Ginkgo Festival "Icho Matsuri" (神宮外苑いちょう祭り) will be held from mid to late November. The festival features the 2 lane avenue lined by approx 150 Ginkgo trees which display gorgeous yellow leaves. There will be also numbers of food vendors which you can eat delicious regional dishes around Japan. The venue is situated between Omotesando and Aoyama area, which is very accessible from popular tourist areas such as Harajuku and Shibuya.
More info:
3. Rikugien Garden
Rikugien (六義園), the scenic Japanese style landscape garden is one of the top visited sites for autumn leaves viewing in the city. The spacious traditional Japanese garden was originally founded in 1700, and consists of teahouses, hills, ponds, bridges and the rich nature which turns into warm colours in autumn. During the peak season of autumn leaves, the garden is open till 21:00 with the evening light-up. (from late November to mid December)
More info:
4. Winter Illuminations
Winter illuminations are arguably the top city attraction during winter, and some of the most popular illumination events such as Shibuya Blue Cave, Roppongi Hills Christmas and Yebisu Garden Place attract over a million people every season.
Winter illumination events kick off at several locations in November, and you can actually enjoy with less crowds as events get busier towards Christmas season. (and it's less cold, too!) Enjoy the long and romantic early winter night in Tokyo with colourful illumination lights 🙂
Check out the attached article below introducing the best winter illumination event held in Tokyo in winter!
5. Kimetsu no Yaiba Exhibition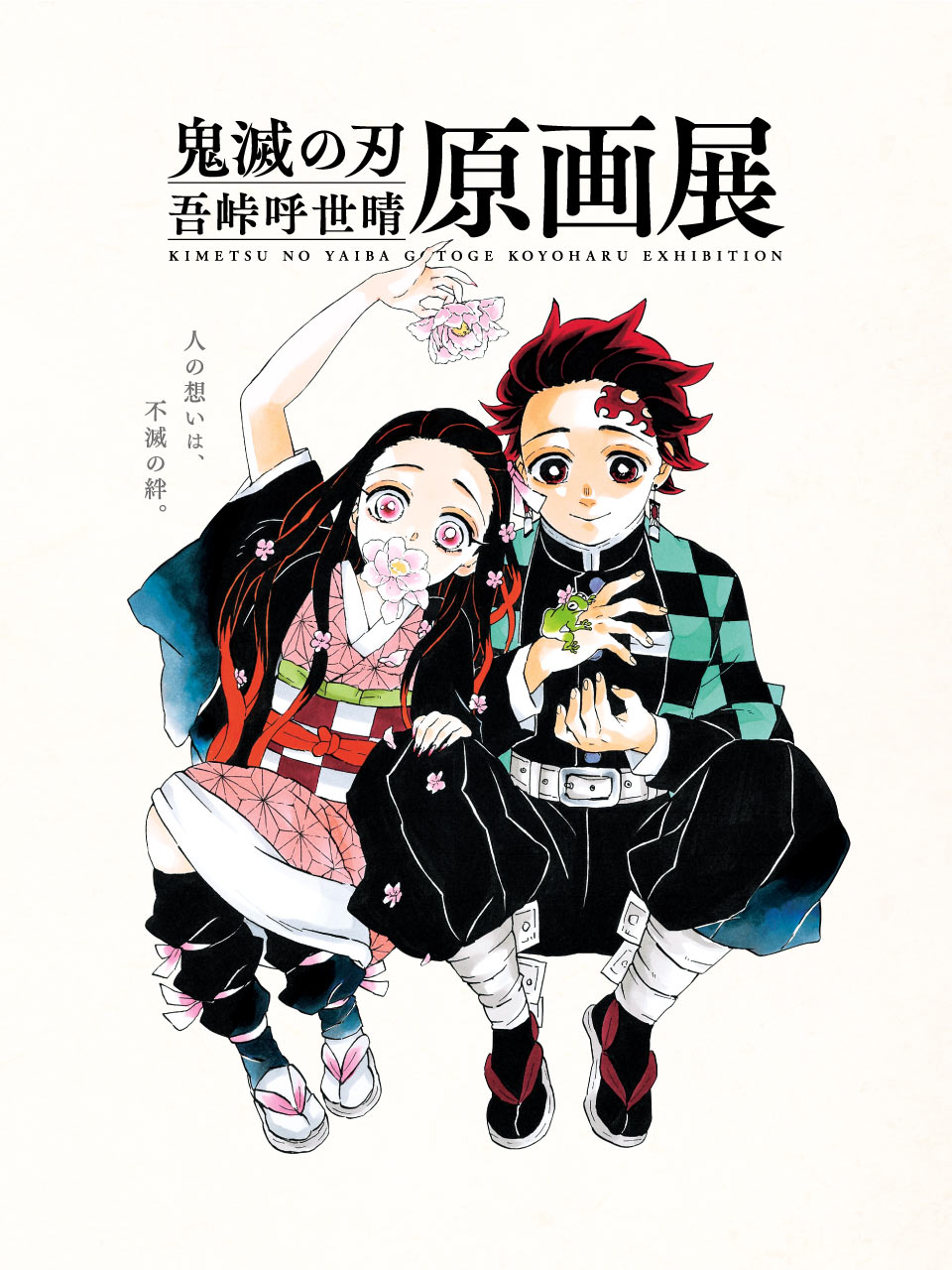 The mega-hit Japanese anime/manga series, Demon Slayer: Kimetsu no Yaiba is opening its own exhibition in Tokyo this autumn! Kimetsu no Yaiba Gotoge Koyoharu Exhibition, the special exhibition focusing on the mange series of Demon Slayer: Kimetsu no Yaiba will be held in Tokyo and Osaka 2021–2022. The exhibition will first take place at Mori Arts Center Gallery, Tokyo from 26 October to 12 December 2021, then at Grand Front Osaka from 14 July to 4 September 2021.
Check more info about the exhibition:
6. WHO IS BANKSY?
The world's famous pseudonymous street artist, BANKY's exhibition "WHO IS BANKSY? (バンクシーって誰?展 )" will be held at Terrada Warehouse G1 Building in Tokyo from 21 August to 5 December 2021. Banksy's own gems of stencil art works that were given to private collectors will be lined up, and you can enjoy the history of a mysterious writer through the exhibition.
Venue: Warehouse TERRADA G1 Building
Map: http://bit.ly/2HBrbOf
Date: 21 August to 5 December 2021
Official Website: https://ilovebanksy.com/
More info:
7. Sanrio Exhibition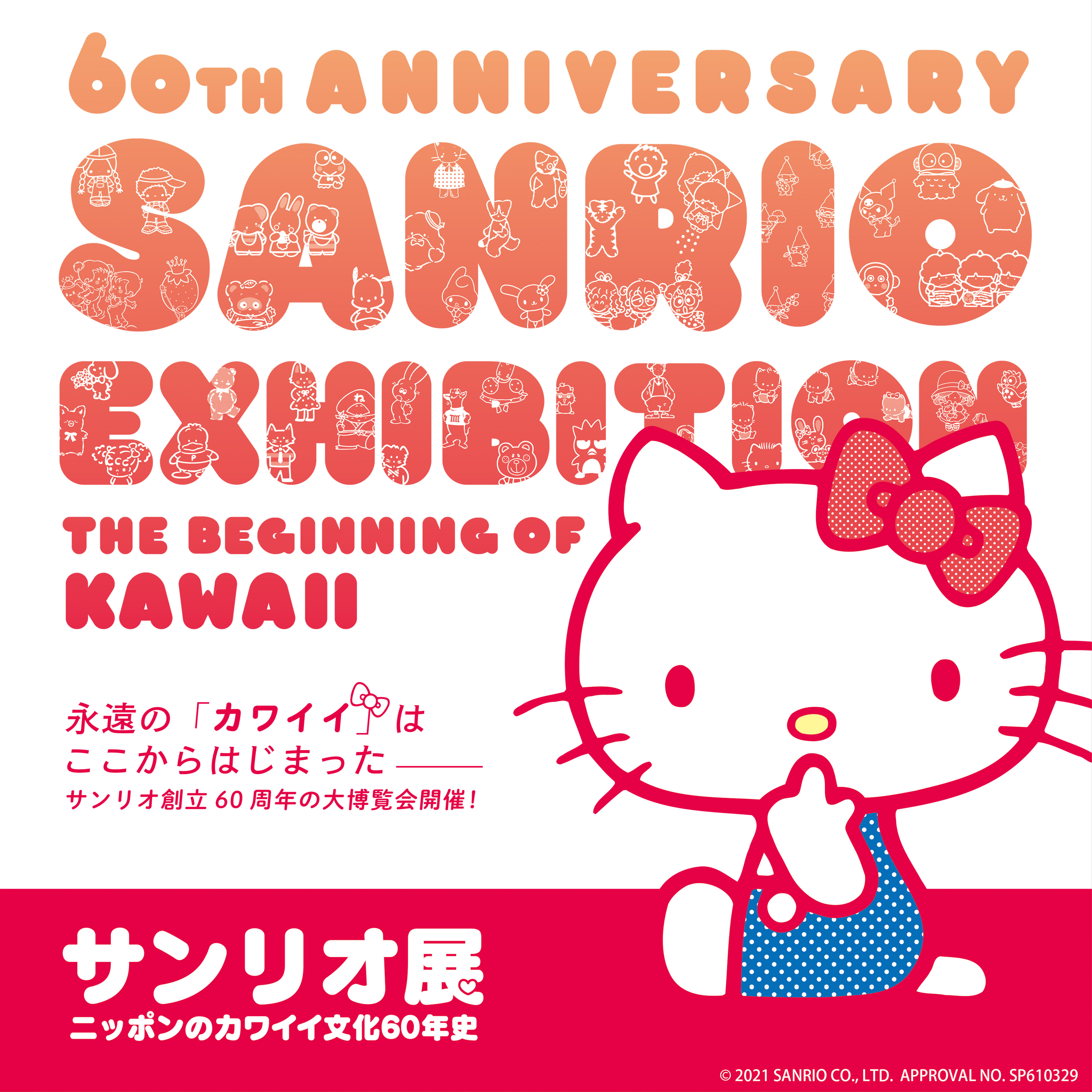 Celebrating the 60th anniversary, the special exhibition of Sanrio will be held in Tokyo from September 2021 to January 2022. The exhibition features valuable original drawings, materials and products of Sanrio characters, and past editions of Sanrio's monthly magazine, Ichigo Shimbun (Strawberry News). Visitors can learn about adorable Sanrio characters and explore the roots of the company including behind the scene stories and how the popular characters were created over the past 60 years.
More info:
8. Yashahime Cafe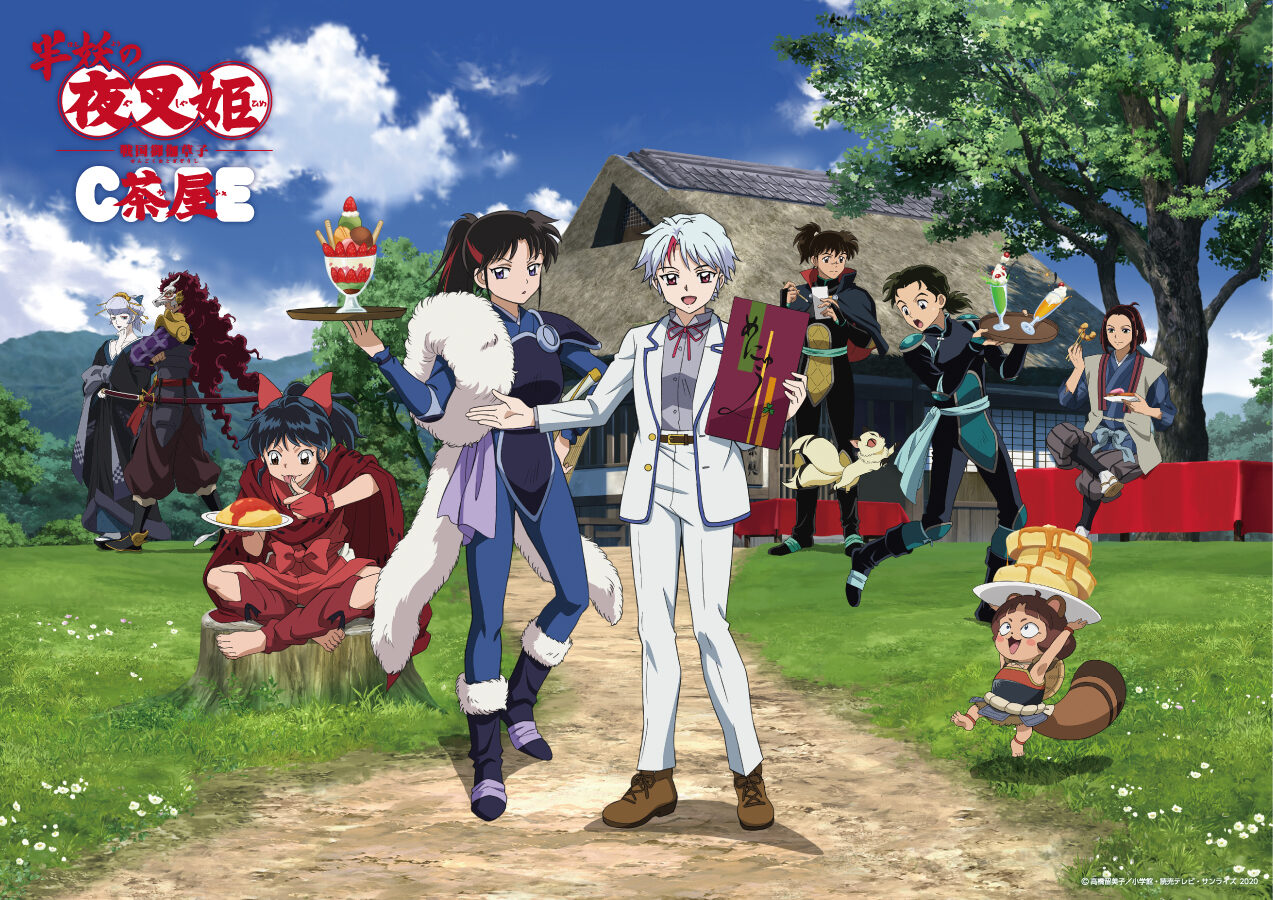 Yashahime: Princess Half-Demon or Hanyo no Yashahime is a sequel to the Japanese anime series, Inuyasha written by the legendary manga artist, Rumiko Takahashi. To celebrate the release of the second season of the anime series, the special collaboration cafe will open in Tokyo, Osaka and Nagoya this autumn-winter. The cafe offers exclusive menu with food, desserts and drinks inspired by Yashahime characters as well as the limited cafe merchandise and special gift for visitors.
Date: 16 September to 9 November 2021
Hours: 11:00~20:00
Location: TOKYO PARADE Shibuya PARCO
Map: https://bit.ly/2VkuFim
Official Website: http://the-guest.com/yasyahime_tokyo/
9. Usamaru Parlor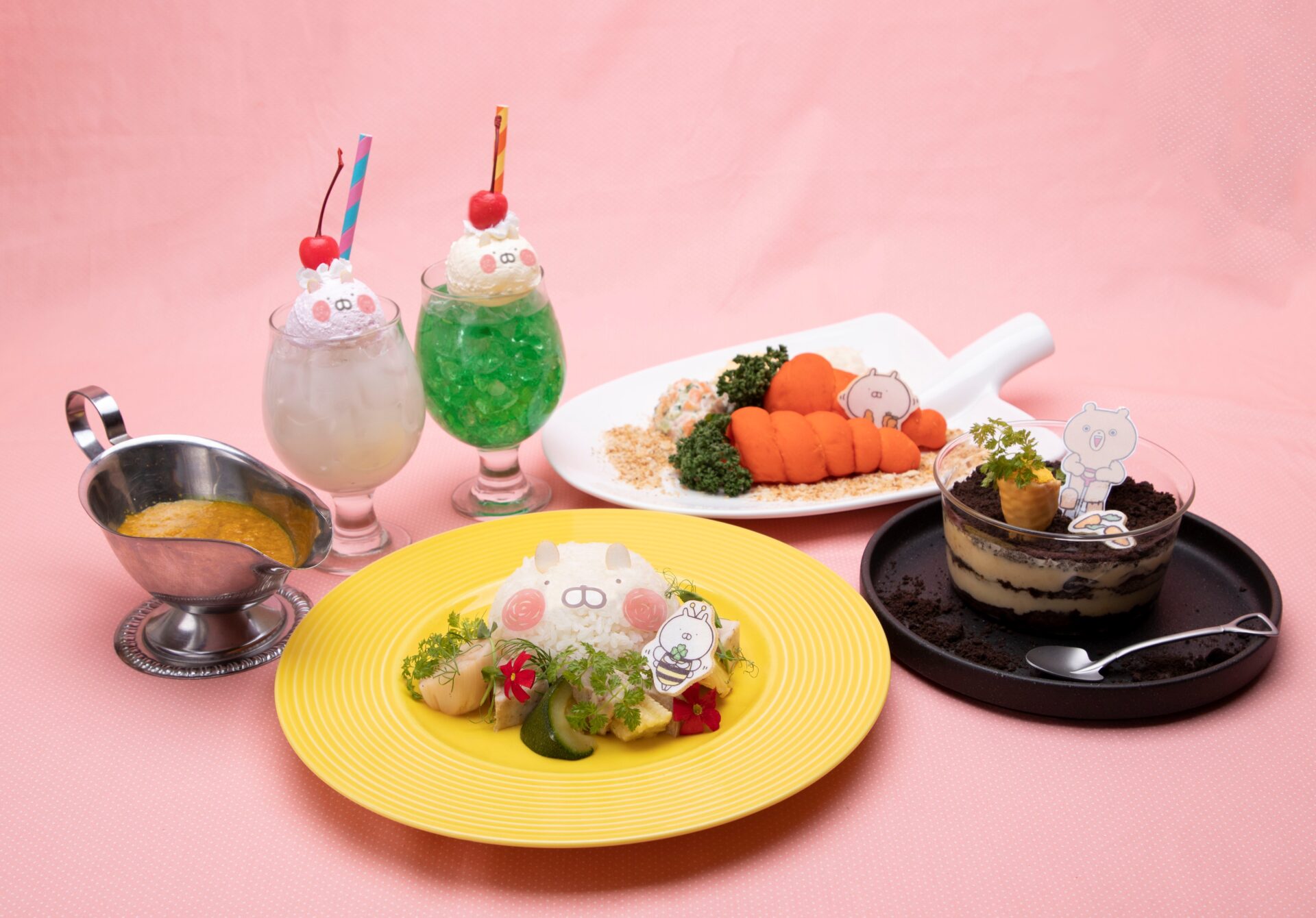 The popular LINE character, Usamaru is celebrating its 7th anniversary this year and opening its own theme cafes at 3 cities in Japan (Nagoya, Tokyo and Osaka). The menu includes cute and creative collaborated dishes, desserts and drinks as well as special course dishes to commemorate its anniversary. The limited merchandise goods are sold at the cafe shop and special novelties are also available for a limited number.
Date: 3 November to 20 December 2021
Location: THE GUEST cafe&diner Ikebukuro PARCO
Map: https://bit.ly/3cHdT2C
Official Website: http://the-guest.com/usamaruparlor/
10. Chip and Dale Cafe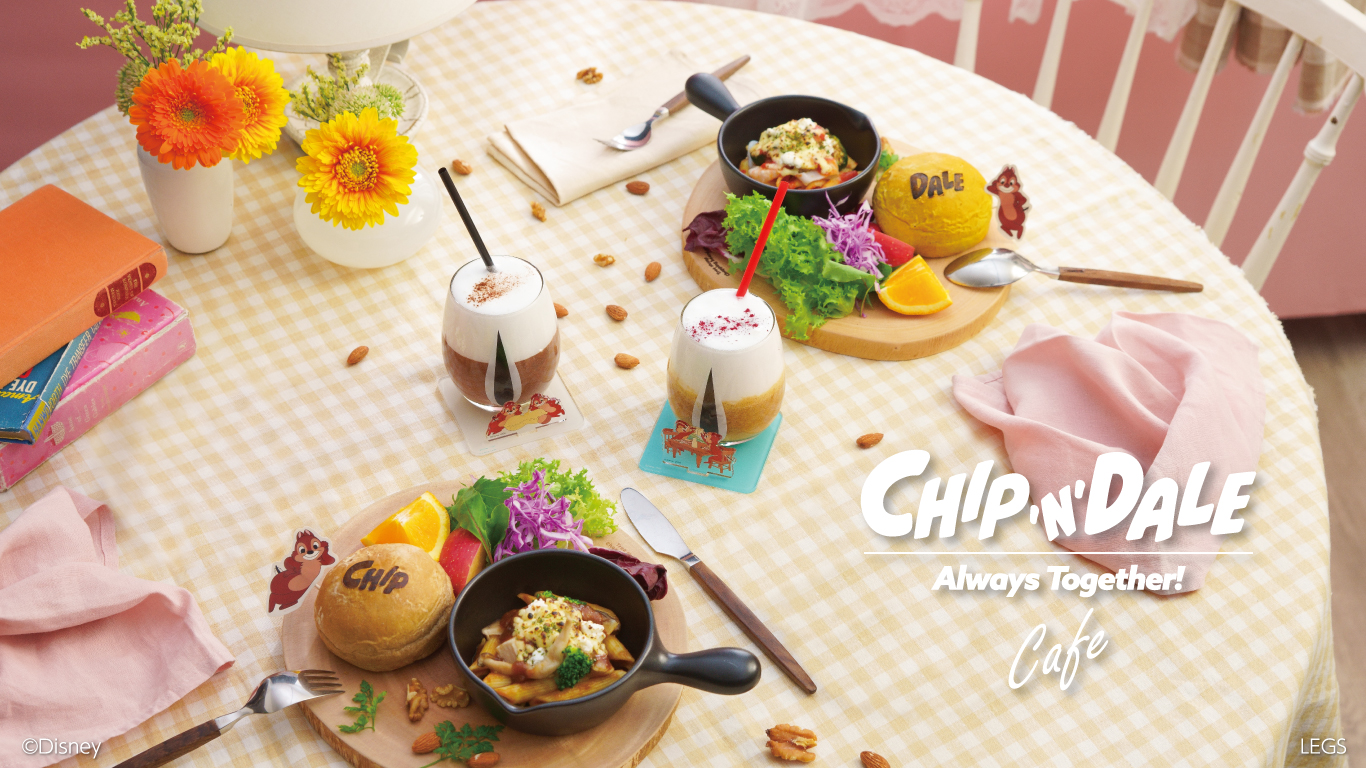 The adorable chipmunk duo created by Walt Disney, Chip and Dale will have their own character cafe opening at 3 cities in Japan (Tokyo, Osaka and Nagoya) for a limited time in 2021 autumn-winter. The Chip and Dale theme cafe offers cute and photo-worthy food and drinks inspired by autumn flavours and using Chip and Dale's favourite fruits and nuts. The original merchandise will be also sold exclusively at the cafe store.
More info:
11. Dessert Buffets
If you love sweets, you should definitely visit one of all-you-can-eat dessert buffets in Tokyo. Numbers of hotels in Tokyo host seasonal dessert buffets through the year with seasonal themes or ingredients. The desserts are made by high-skilled pastry teams of each hotels, and they are not only tasty but also very creative and photo-worthy.
From September to November, a variety of dessert buffets can be enjoyed at numbers of venues in Tokyo. From autumn fruits to Christmas theme, pick your favourite and indulge yourself with the finest quality desserts as much as you like!
Related articles:
12. Disney Christmas
Tokyo Disney Resort (Disneyland and DisneySea) hosts a variety of seasonal events through the year, and the annual Christmas event "Disney Christmas" is the perfect one for the grand finale of the year. The entire park will be decorated with festive Christmas decoration, and there will be special program including attractions, shows and parades as well as limited-edition food and drinks, and merchandise collection available only this time of the year 🙂
Date: early November to late December
Book your tickets to Tokyo Disney Resort:
▶Tokyo Disneyland Tickets and Easy Pick-up
▶Tokyo DisneySea Tickets and Easy Pick-up
13. Tokyo Skytree and Demon Slayer Collaboration
The special event collaborating with Demon Slayer: Kimetsu no Yaiba will be held at Tokyo Skytree from this October to January next year. The event features the exhibiting photo spots at the Tembo Deck where visitors can take photos together with the character illustrations drawn by ufotable as well as original merchandise and cafe menu which are exclusively at the site. In addition, the special light-up inspired by Demon Slayer characters will be available during the event period.
Location: Tokyo Skytree
Date: 21 October 2021 to 20 January 2022
Official Website: https://www.tokyo-skytree.jp/event/special/kimetsu/
14. HIDEAKI ANNO EXHIBITION
Hideaki Anno is a Japanese animator and filmmaker, best known for creating the legendary animeseries Neon Genesis Evangelion. Hideaki Anno Exhibition will be held for a limited time at The National Art Center, Tokyo. The exhibition lets you explore the secrets of Anno's creativeties through his past works as an animator and his latest works as a director and producer. The exhibition features an extensive collection of his valuable production materials including original drawings and miniatures of his anime and special effects, handwritten memos and illustrations, screenplays, settings, image sketches, storyboards, layouts and more.
Date: 1 October to 19 December 2021
Closed: Tuesday (open on 23 November)
Hours: 10:00~18:00
Location: The National Art Center, Tokyo
15. Afternoon Tea Boost at THE STEAKHOUSE
The fine American style steak restaurant, THE STEAKHOUSE serves delightful and unique afternoon tea box for a limited time (Fri, Sat, Sun and Holiday). The Afternoon Tea Boost consists of 5 delicious savory bites and 11 colourful dessert, and comes in one of two boxes which were designed specially for this menu. It also includes free-flow tea, coffee and the restaurant's original non-alcohol cocktails. Please note that you'll need to make a reservation for this menu by the day before at the latest. (Reservation)
Related article:
16. Gotochi Nabe Festival @Hibiya Park
Gotochi Nabe Festival @Hibiya Park (ご当地鍋フェスティバル@日比谷公園) is a popular free food event specialised in Gotochi Nabe (regional hot pot dishes) with a variety of flavours and ingredients from numbers of regions across Japan. The event takes place in Hibiya Park, Tokyo for 3 days and there will be around 70 vendors serving delicious Gotochi Nabe and regional specialties from all over Japan. Warm up with hot and tasty hot pot dish in Tokyo in late autumn!
Access: Short walk from Hibiya Station
Date: 26-28 November 2021
Hours: 10:00~20:00 (~17:00 on the last day)
17. Mejiro Garden Autumn Garden Light-Up
Mejiro Garden (目白庭園) is a small and peaceful traditional Japanese landscape garden located in Mejiro, Tokyo. It's very closed to Ikebukuro Station, one of the busiest districts in Tokyo. The garden consists of pond, historical Japanese buildings and monuments, and beautiful nature displaying seasonal scenery. The garden hosts a special light-up event during the peak season of autumn leaves (late November to early December), and the illuminated autumn foliage can be enjoyed at night.
18. Spain Festival (TBA)
Japan's biggest Spanish event, Fiesta de España is held at Yoyogi Park, Tokyo for 3 days in mid November. The event features around 25 booths selling Spanish food, drinks and crafts such as paella, ajillo, pincho, cava and beer. There will be also some entertainment including live performance of flamenco.
Date: TBA (21, 22, 23 November 2020)
Website: http://spainfes.com/
19. Tokyo Ramen Show <<CANCELLED>>
The biggest outdoor Ramen event in Japan, Tokyo Ramen Show (東京ラーメンショー) is held in every autumn with delicious bowls of Ramen selected from around Japan. The 12-day event takes place at Komazawa Olympic Park from late October to early November and is divided into 2 rounds offering 18 booths of different Ramen shops for 6 days each (36 shops in total)! If you are a Ramen lover, don't miss a chance to taste the delicious regional Ramen in the heart of Tokyo!
LATEST UPDATE: Tokyo Ramen Show 2021 is cancelled due to COVID-19
20. Namaste India (TBA)
The biggest Indian event in Japan, Namaste India (ナマステ・インディア) is held annually in autumn, celebrating the bond between Japan and India. It take place in Yoyogi Park, Tokyo for 2 days. There will be a large number of Indian food and drink stalls, craft market, musical performances and many other Indian related displays for 2 days.
Date: TBA (28 and 29 November 2020)
Website: http://www.indofestival.com/
▼Travelling to Tokyo in December??▼
Thanks for reading! Not only autumn leaves, but there are many more exciting events held in November 2021! If you are planning to visit Japan around November, please check out the listed articles below, too!
▽Related Articles▽
▼Editor's Picks▼
---