Meiji Jingu Gaien Ginkgo Festival 2021
Icho Matsuri at Meiji Jingu Gaien, Tokyo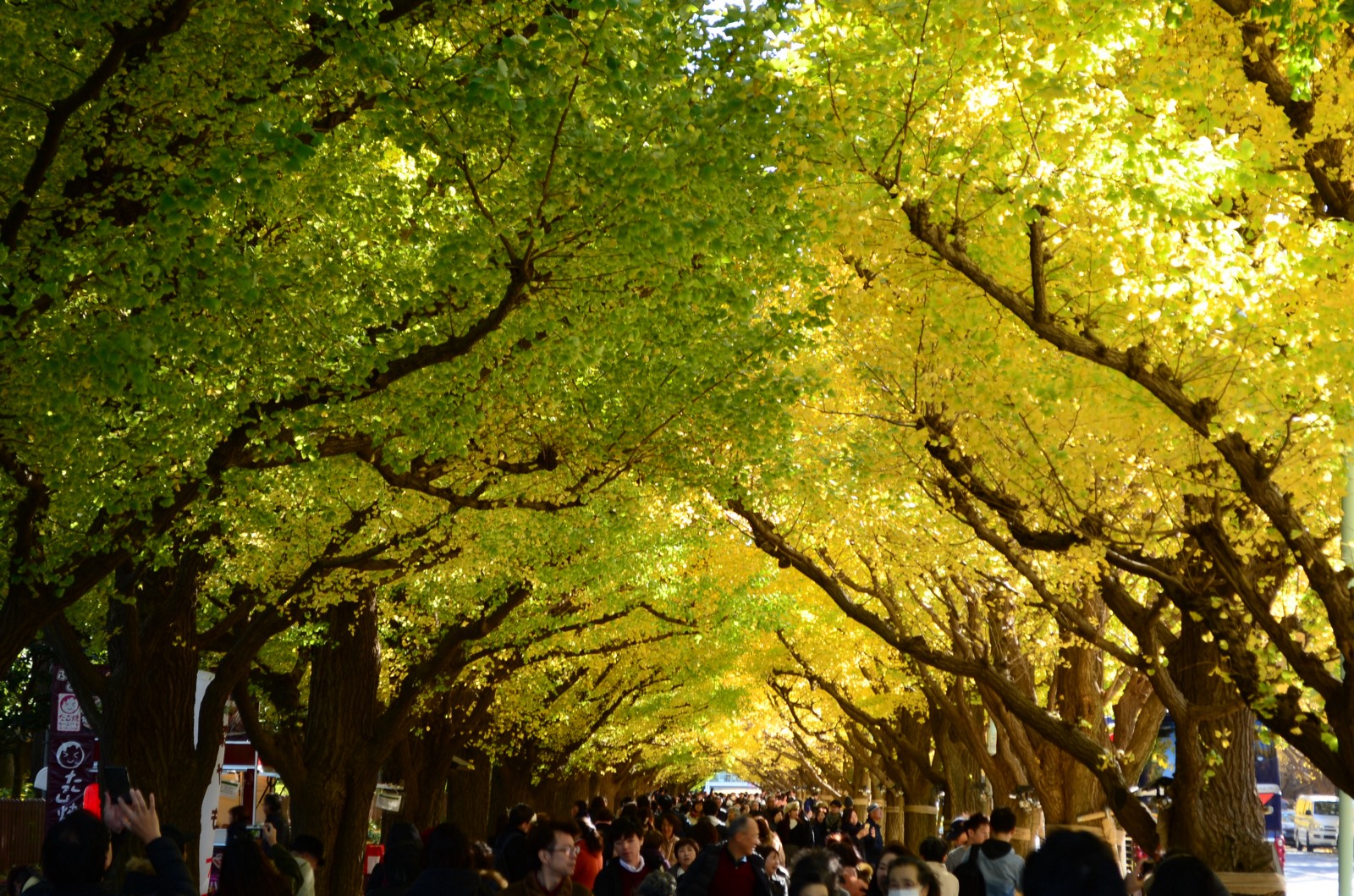 Meiji Jingu Gaien (明治神宮外苑) is the most popular spot for autumn leaves viewing in the central area of Tokyo, which is famous for the avenue lined with Ginkgo trees. It's located in Aoyama area, which can be accessed easily from Shibuya, Harajuku and Roppongi area.
Approx 150 Ginkgo trees are lined on this avenue for about 300 m with 2 lanes. Even though the best viewing time is about 2 weeks from mid November, the scenery is still enjoyable after the leaves fall down and creates gorgeous natural golden carpet.
During the peak season, Jingu Gaien Ginkgo Festival "Icho Matsuri" (神宮外苑いちょう祭り) is held from mid November to early December annually.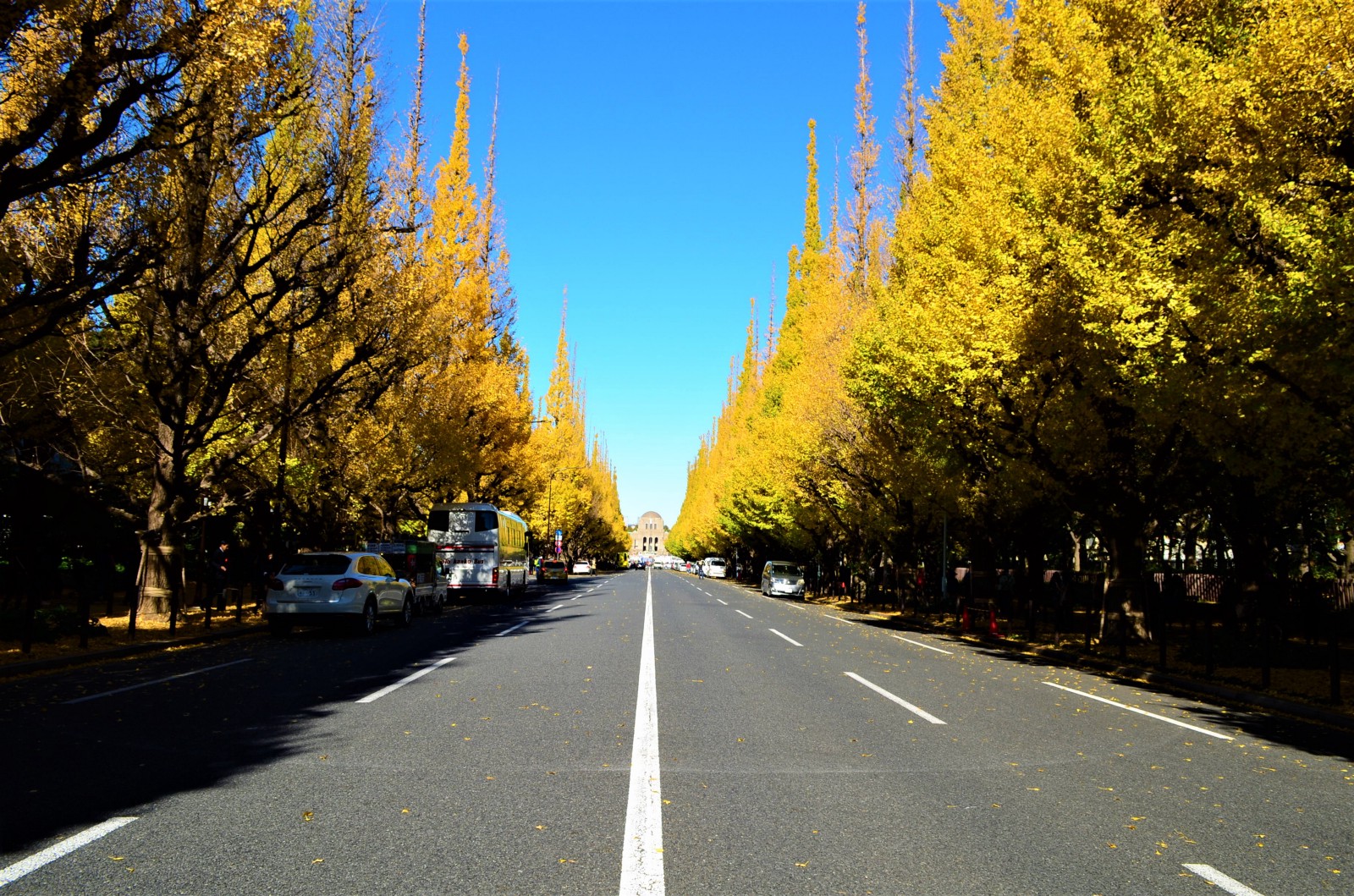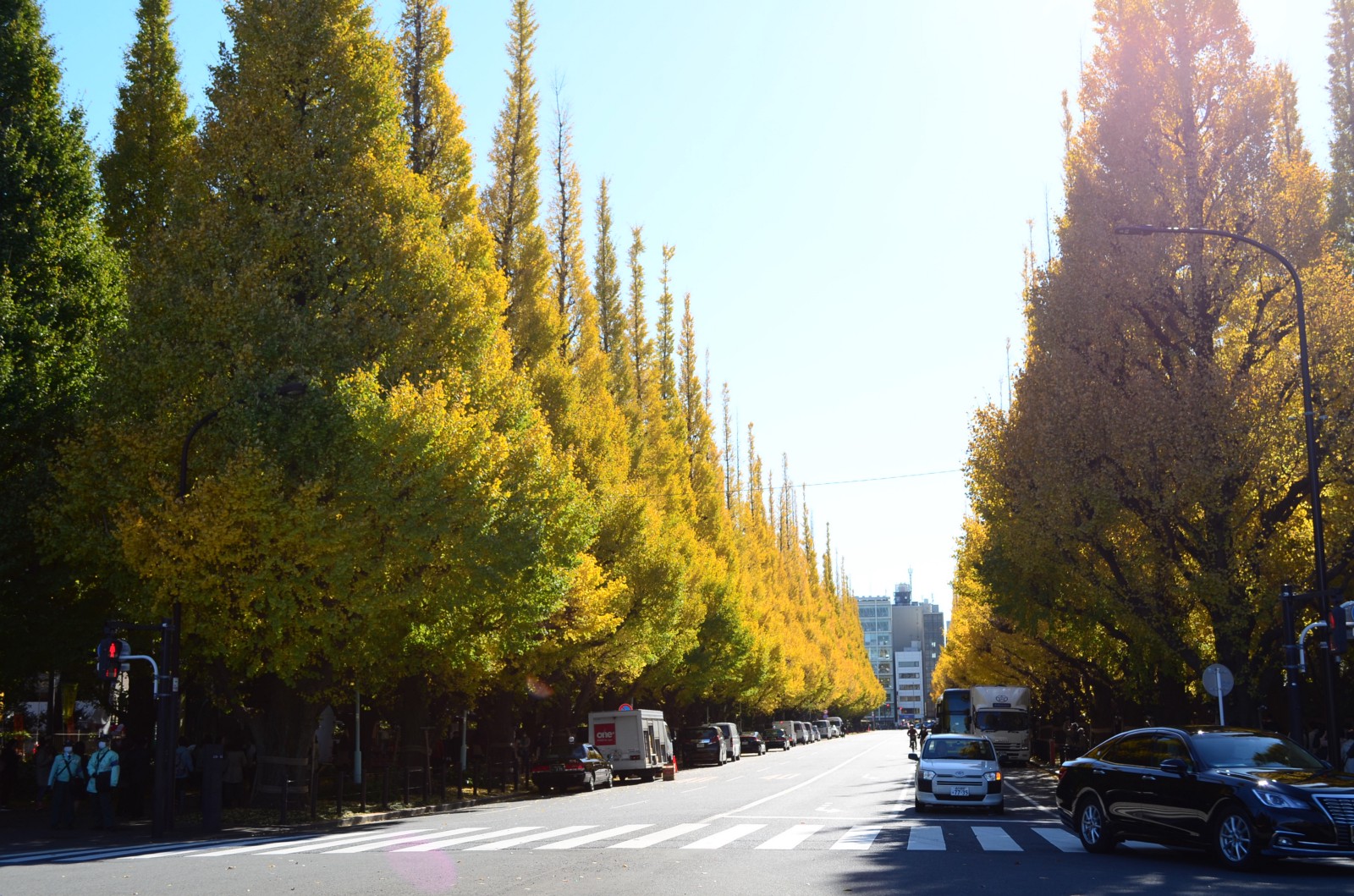 Review:
I have visited Meiji Jingu Gaien Ginkgo Festival for the first time in 2017 autumn, and I can simply say it's a wonderful place to be and the hottest spots in Tokyo in autumn. The Ginkgo tree avenue was absolutely gorgeous, and it was the best viewing time (mid November). After a pleasant walk under the charming yellow Ginkgo trees, I reached the festival site where over 40 food vendors selling delicious food.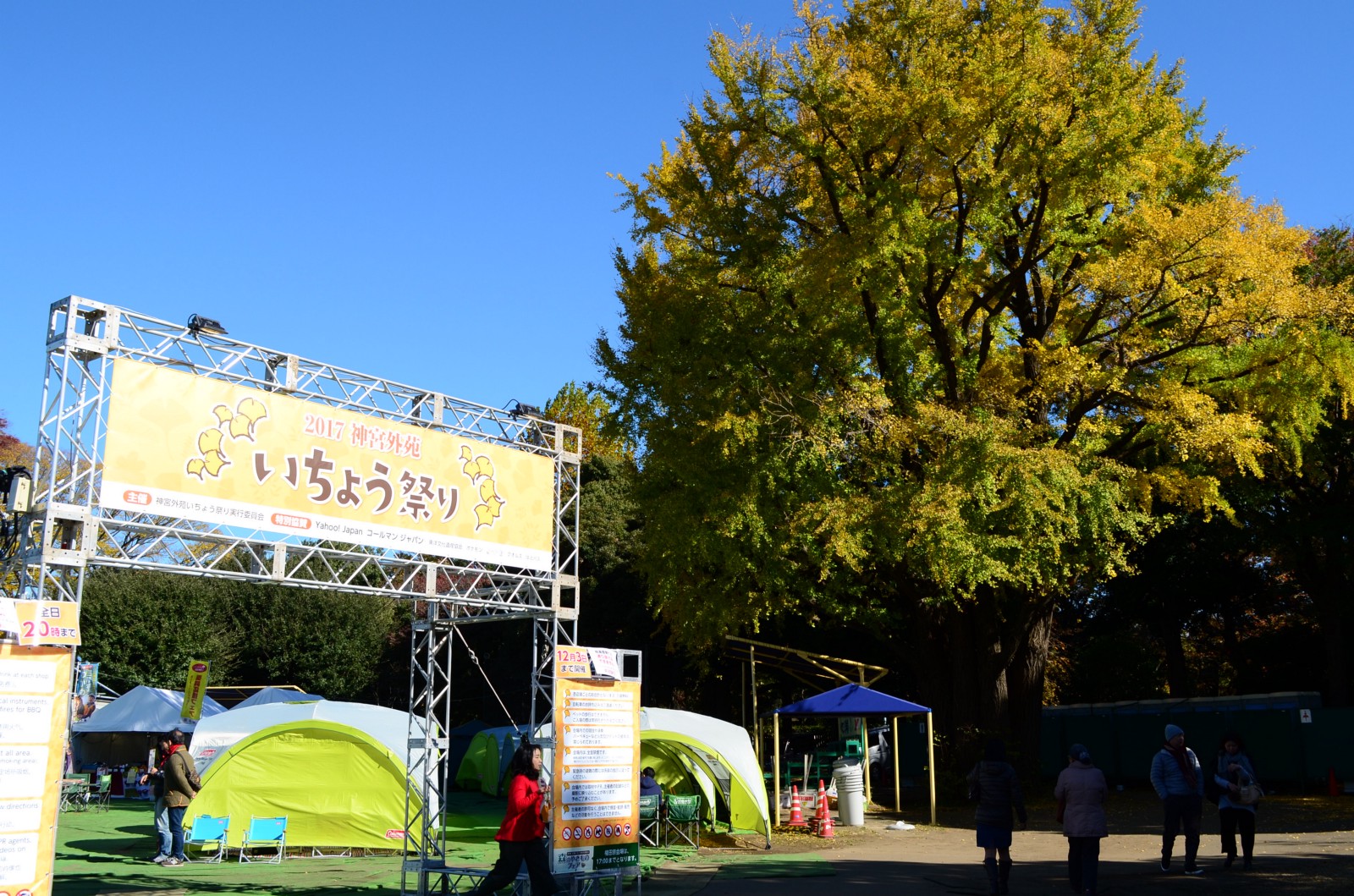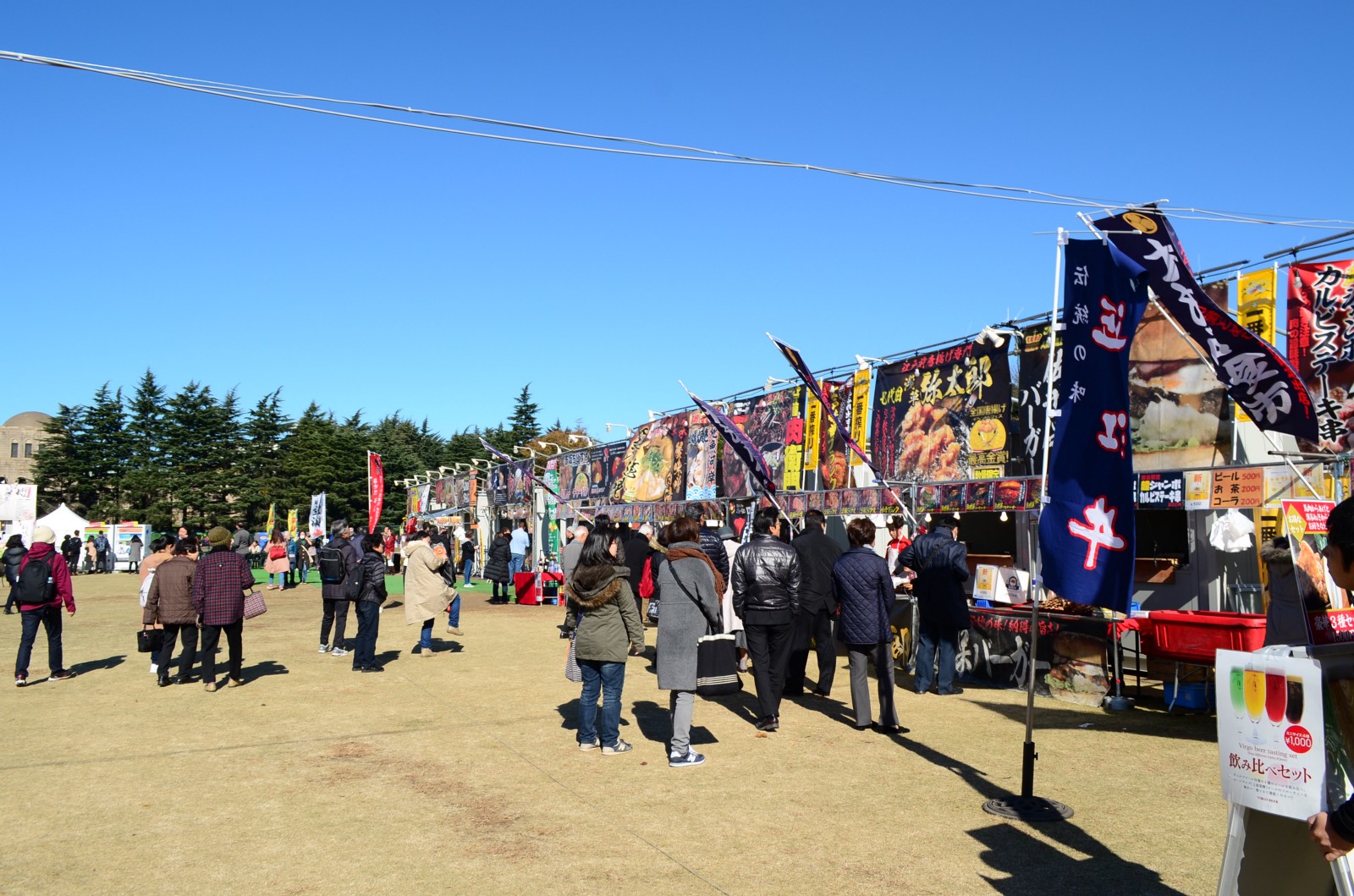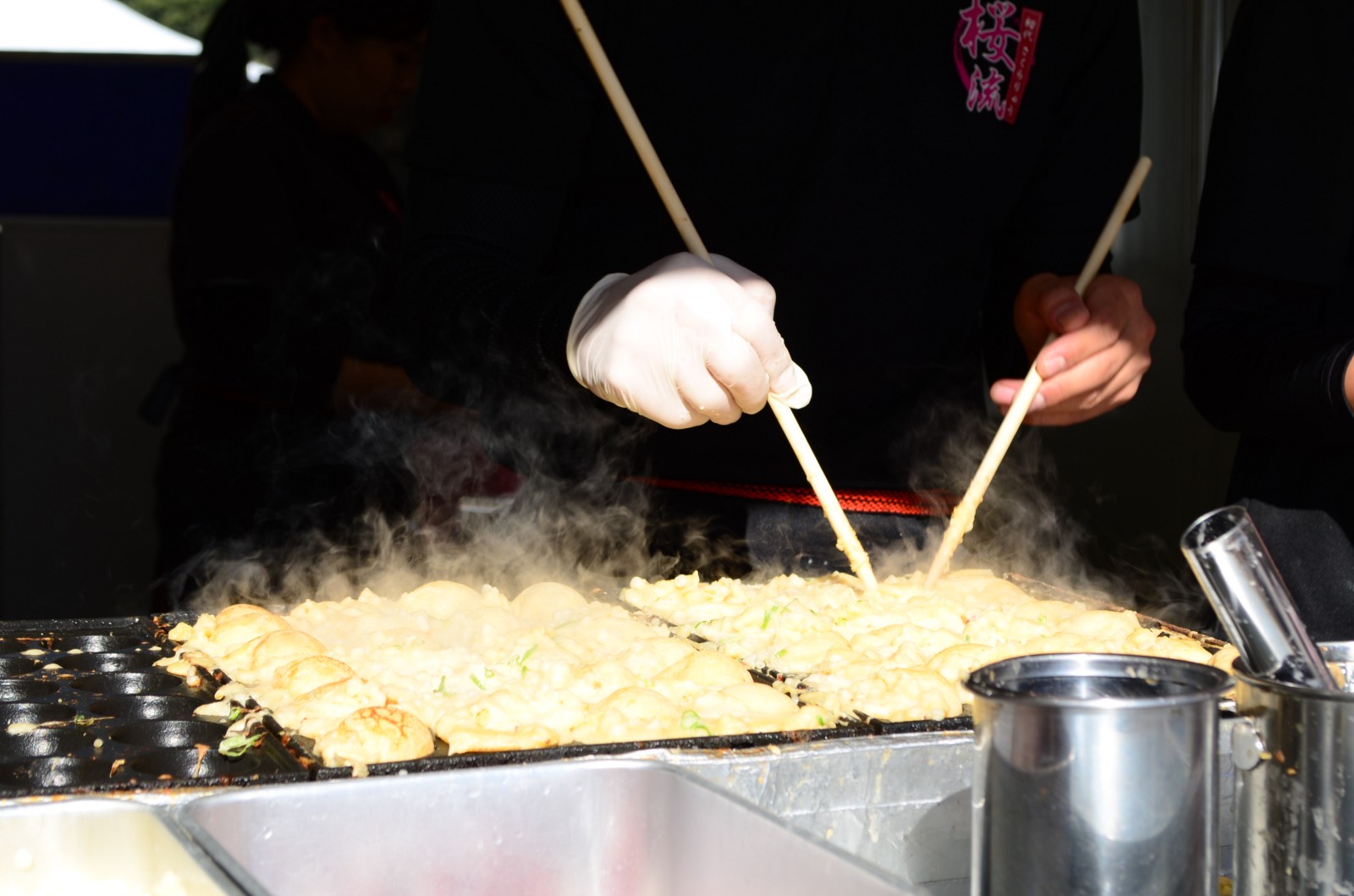 At the festival, you will get an opportunity to taste greatest regional dishes from all over Japan. There were many tables and chairs where visitors can sit and eat. Among a variety of delicious regional Japanese dishes offered, I have picked 3 items. Niku Sushi (meat Sushi), Hakata style Takoyaki (Octopus balls) and roasted Miyazaki Beef Donburi.
I truly can say I have made a right choice! The food was absolutely delicious. Other than them, there are many regional dishes from north to south Japan, so if you visit the festival, make sure you go hungry and try as many dishes as you can 🙂 Because these vendors are only open during the festival and usually can not be found in Tokyo.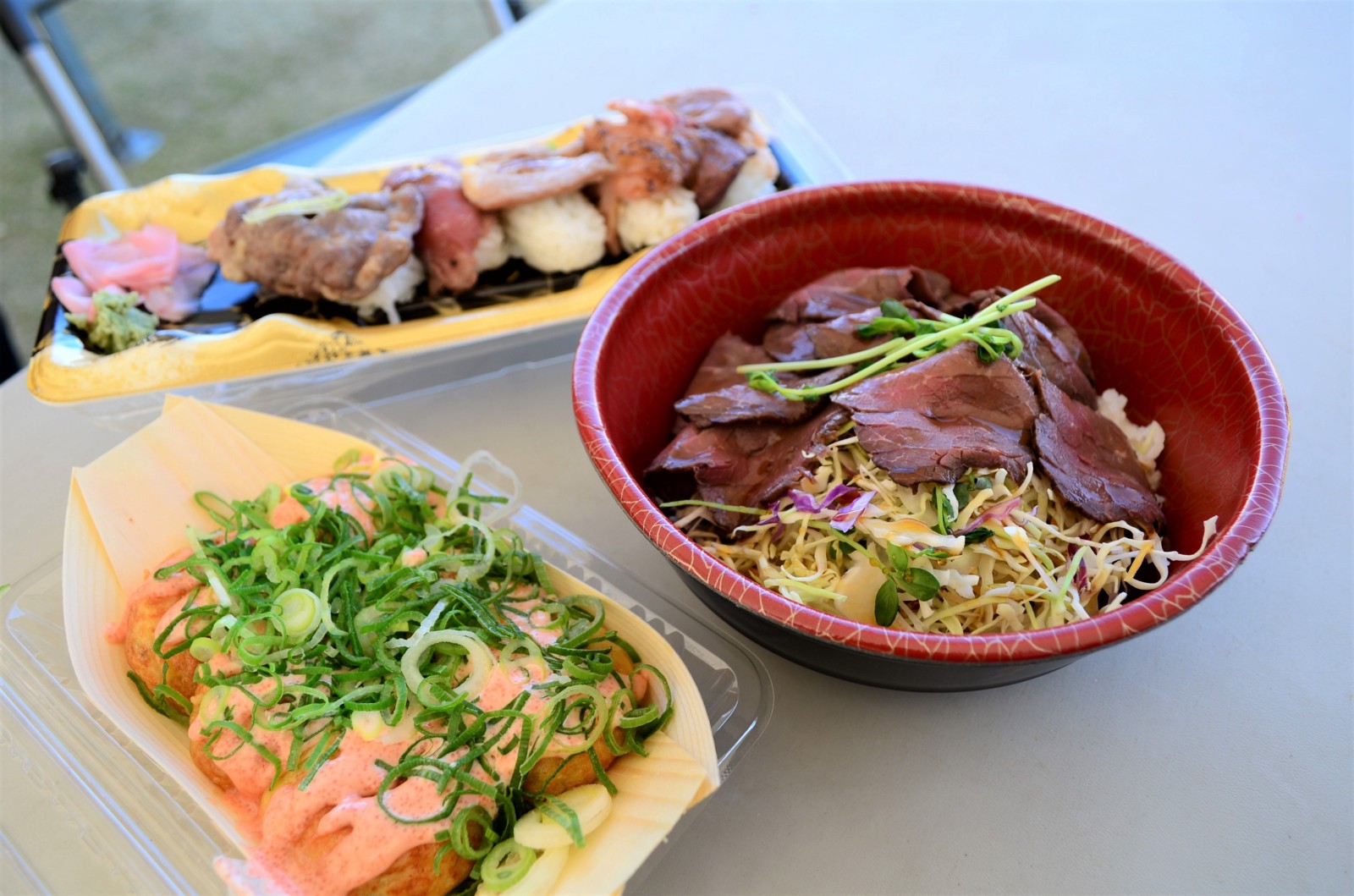 There was also another festival site (Mori no Yakimono Fair) next to it, where lots of potteries and handmade items are sold. You may wanna check out if you are interested in antique or flea market stuff.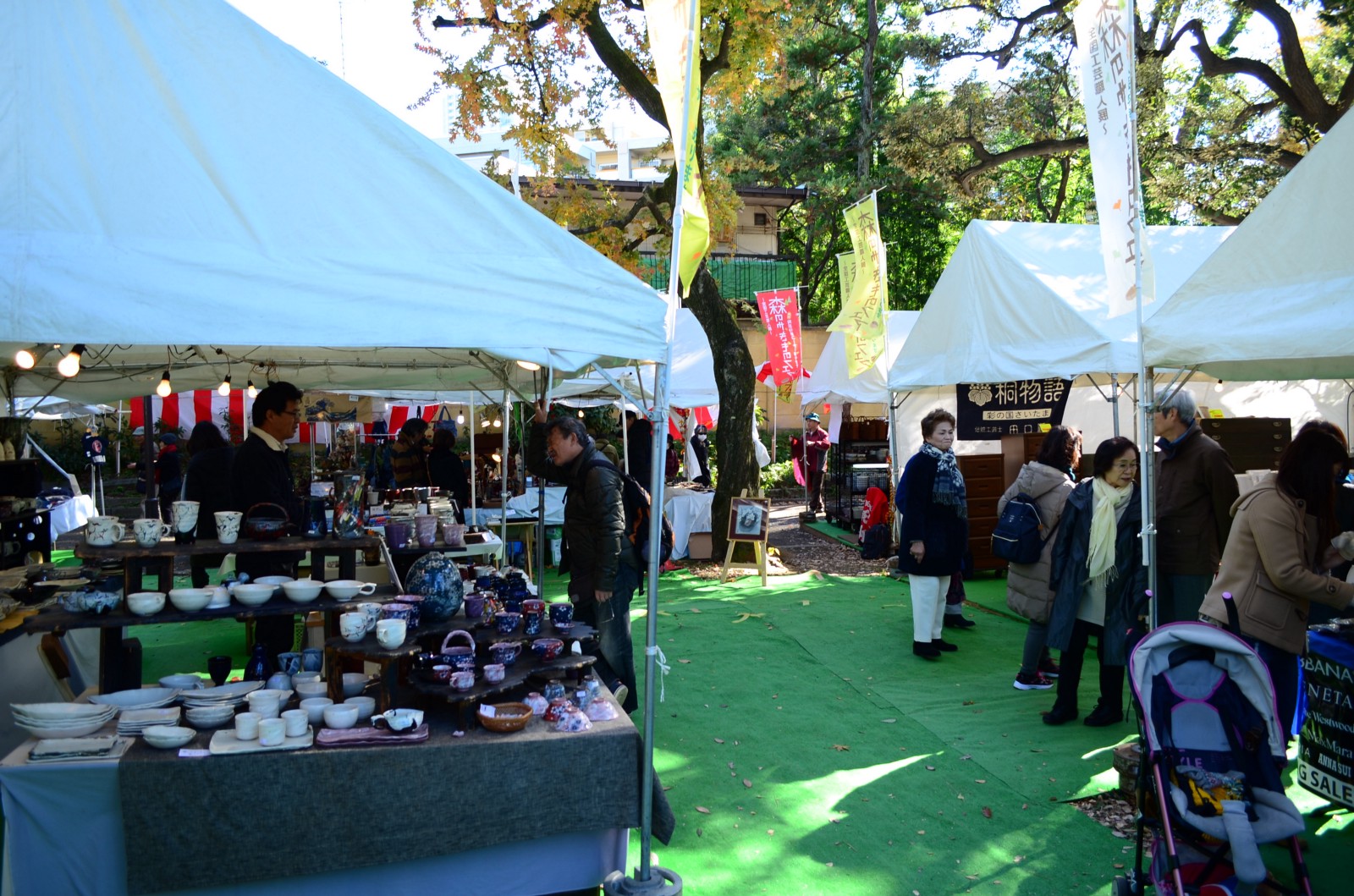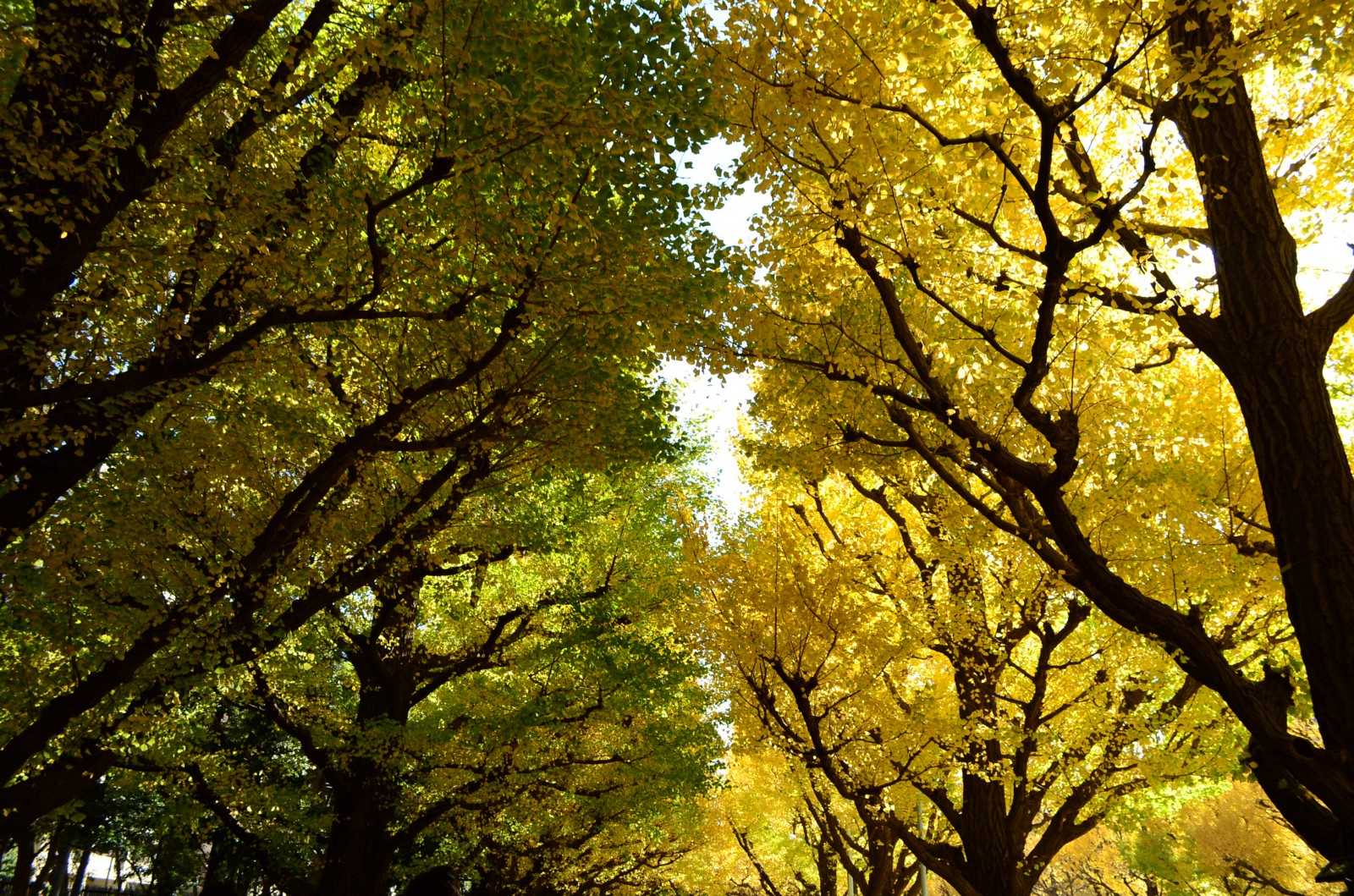 While visiting the festival, Aoyama to Omotesando are also great areas to explore for shopping and relaxing at trendy cafes. Or you can easily extend your day-out to Shibuya, Harajuku or Roppongi area which are very near!
If you are visiting Tokyo during this period in autumn, don't miss to see the glorious Ginkgo avenue and delicious food at the Meiji Jingu Gaien Ginkgo Festival!!
Info:
Map: https://goo.gl/6gLSSx
Access: 3 minutes walk from Gaienmae Station Exit 4a exit OR 5 mins walk from Aoyama Icchome Station Exit 1
Date: TBA (mid November to early December)
Hours: 10:00~17:30
Fee: FREE
There are numbers of seasonal events held in Tokyo currently! Please check out my other articles listed below, and plan your perfect Tokyo trip!
▽ Related Articles ▽
▼ Editor's Picks ▼
---