Autumn in Japan: 10 Best Things to Do in 2023
Top Things to Do and Places to Visit in Japan in Autumn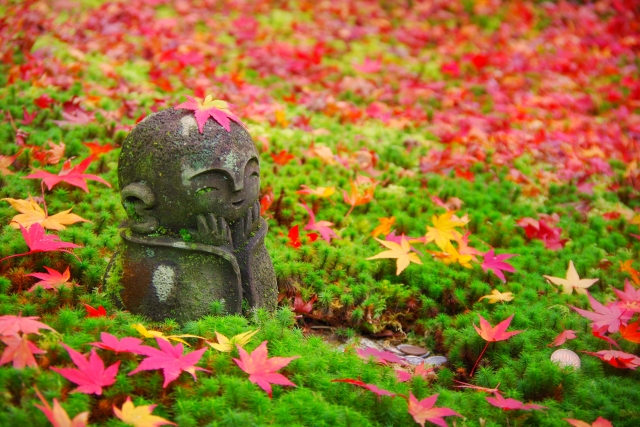 Autumn in Japan is from September to November, and it's one of the best seasons to visit the country. Colourful autumn leaves are the main attraction in this time of the year as the whole country turns into colourful warm colours. Also there are numbers of special events held across Japan including some of the biggest food events and Halloween parties. Here are 10 best things to do and places to visit in autumn in Japan.
*Please note that this article contains affiliate links.
Autumn in Japan
What is the reason why you should take a trip to Japan in autumn? From September to November, it is endowed with various seasonal events and fresh foods in addition to its calm weather. The average temperatures in autumn range from 12°C (53.6°F) to 25°C (77°F).
September's average temperatures: 22-25°C (71.6-77°F)
October's average temperatures: 16-20°C (60.8-68°F)
November's average temperatures: 12-15°C (53.6-59°F)
Travelers need to know it is warmer in southern areas such as Okinawa and Kyushu Region; on the other hand, it is colder in northern parts including Hokkaido and Tohoku Region than urban cities like Tokyo and Osaka.
More info: What to Wear in Japan during Autumn: September, October and November
1. Autumn Leaves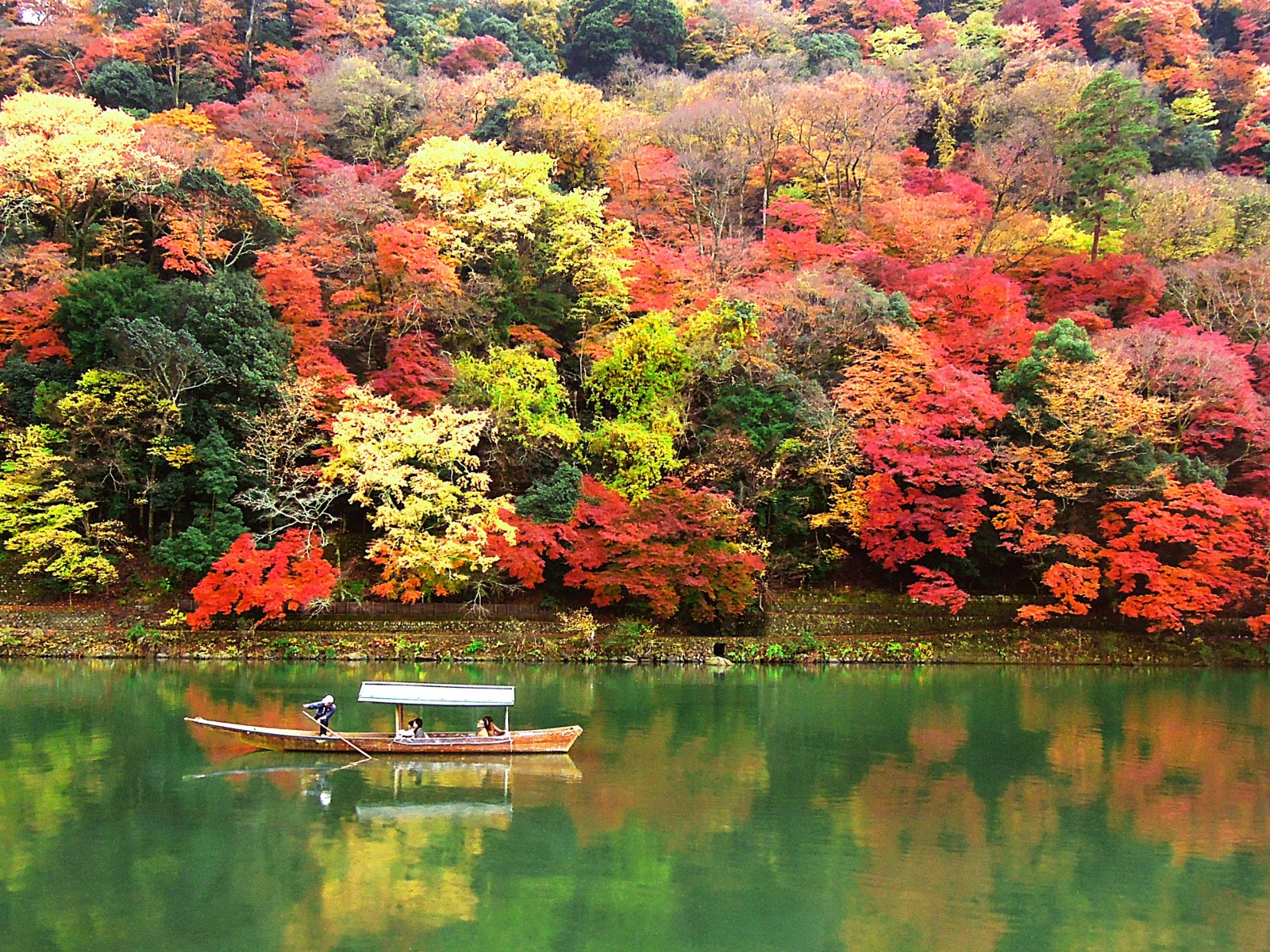 It's all about autumn leaves from October to November (Autumn leaves in Hokkaido is starting from September!!). It's the most beautiful time of the year when the whole country is covered by colourful red, yellow and orange. From nature spots to historical sites such as Kyoto, there are numbers of amazing spots for autumn leaves viewing in Japan. Check the link below for the best autumn leaves spots in Japan!
Japan Autumn Leaves info:
▶ Autumn Leaves Forecast in Japan
▶ 10 Best Places to See Autumn Leaves in Japan
▶ 10 Best Autumn Leaves Spots in Tokyo
▶ 10 Best Autumn Leaves Spots in Kyoto
2. Meiji Jingu Gaien Ginkgo Festival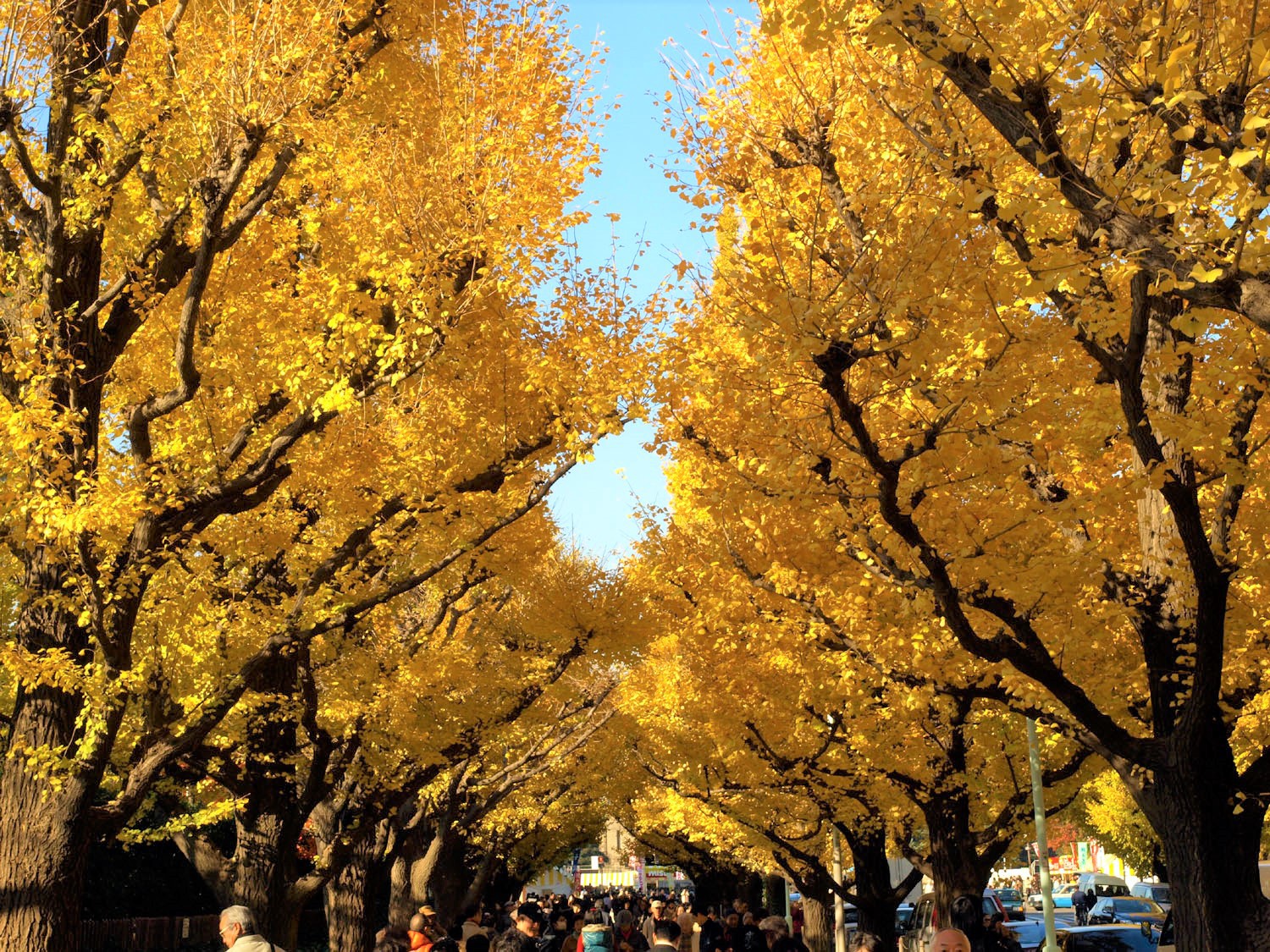 Tokyo's most popular autumn leaves event, Meiji Jingu Gaien Ginkgo Festival (神宮外苑いちょう祭り) is held at Meiji Jingu Gaien annually. The event features the magnificent view of Ginkgo trees which line at "Ginkgo Avenue" for about 300m in 2 lanes. There will be a market with numbers of vendors serving delicious street foods and local products. The event lasts for 2 weeks and invites around 1.8 million visitors.
More info: Meiji Jingu Gaien Ginkgo Festival
3. Hiking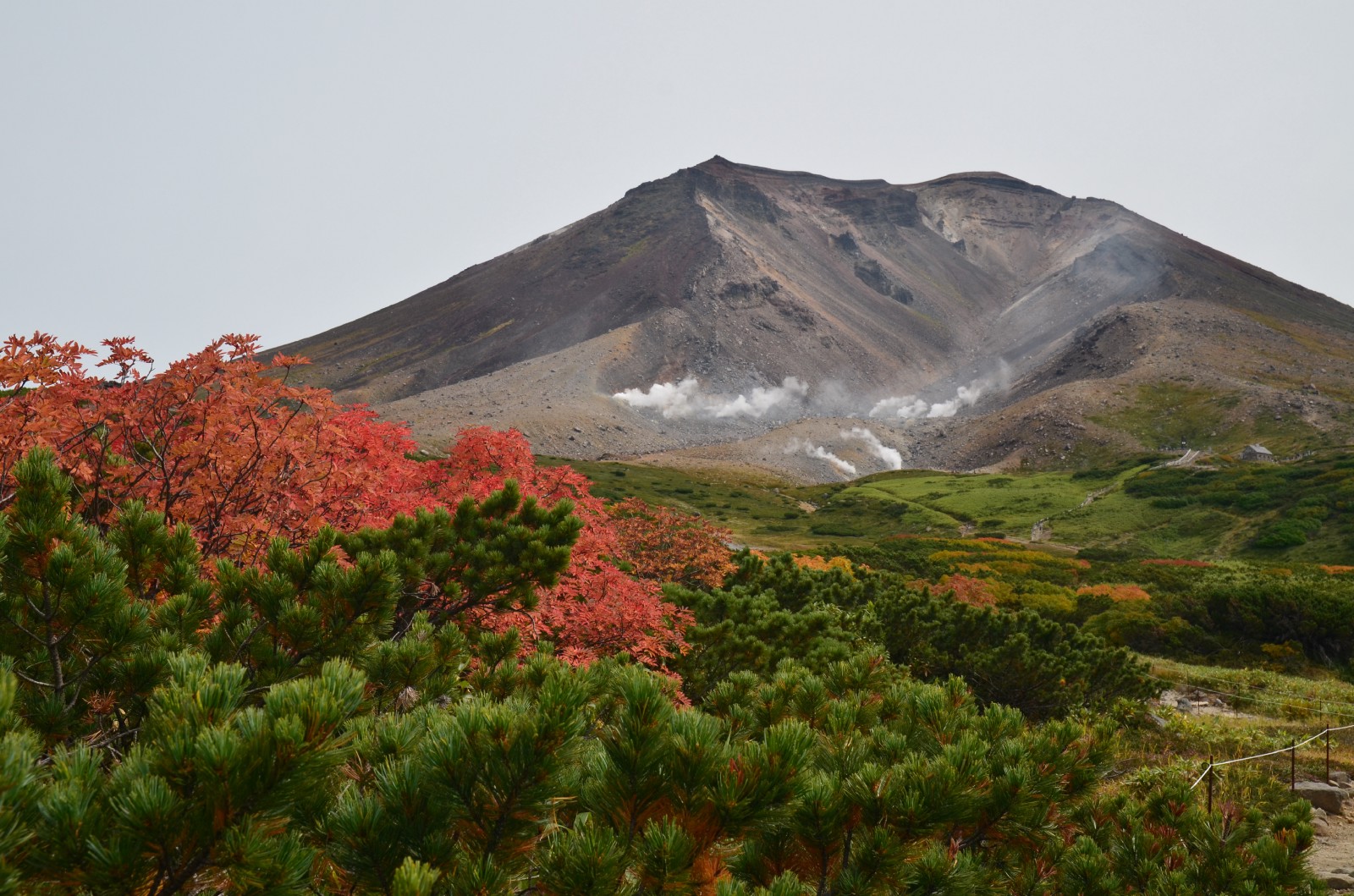 Autumn is the best season for outdoor activities since the weather is pretty moderate and keeps the temperature comfortable. Hiking is one of the most popular outdoor activities during autumn since the gorgeous autumn colours are displayed in nature. Japan has numbers of amazing spots to hike such as Hokkaido, Nagano and there are several spots where you can easily access from Tokyo such as Mt Takao, Mt Oyama and Hakone.
4. Halloween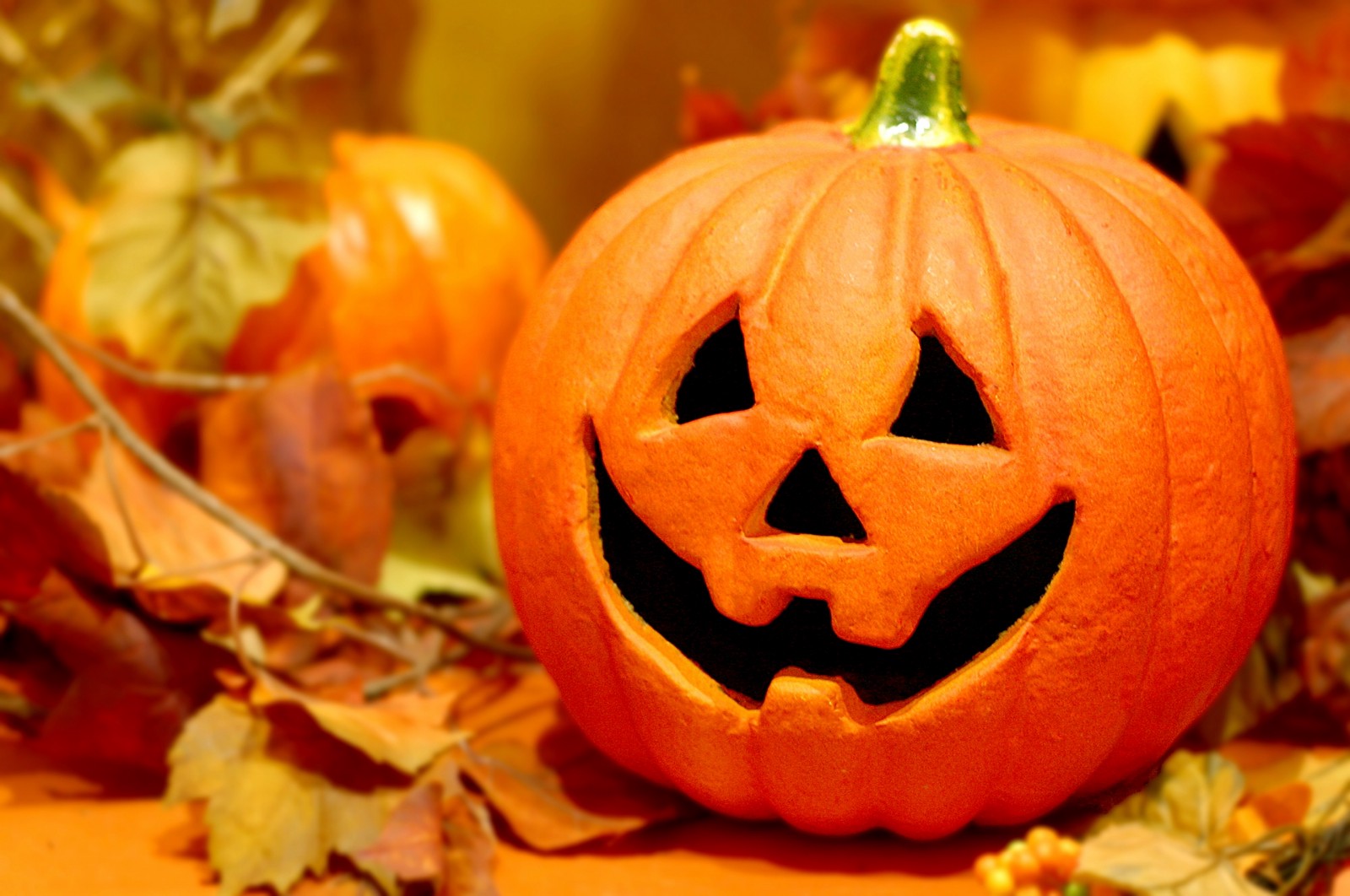 Halloween is becoming a bigger thing in Japan year by year, and there are numbers of Halloween events held across the country during the season including Universal Studios Japan Halloween, Disney Halloween, Sanrio Puroland and photo-worthy Halloween themed food. Starbucks Japan also releases the Halloween theme merchandise and limited flavour frappuccino during the season. How and where would you like to spend your Halloween in Japan?
Halloween in Tokyo: Best Spots to Spend Halloween in Tokyo
5. Japanese Gardens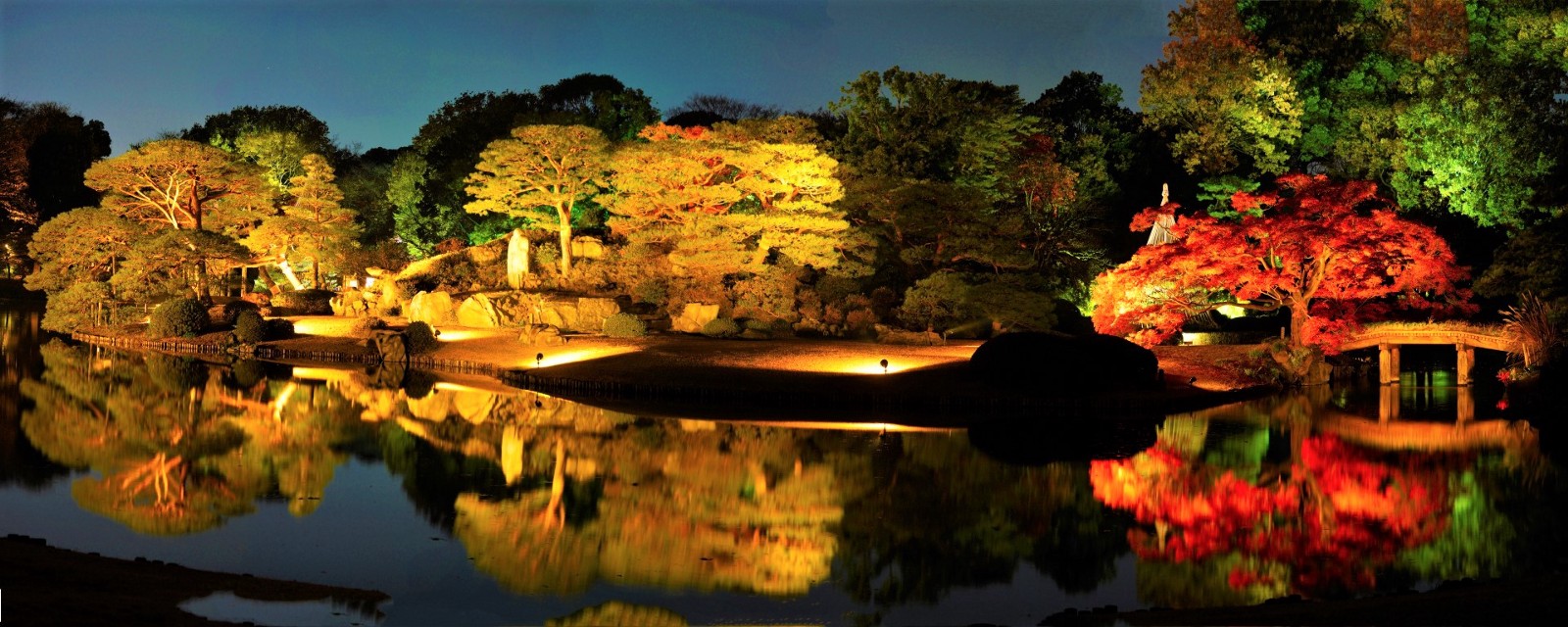 When it comes to autumn leaves, traditional Japanese gardens are one of the best places to enjoy colourful autumn tints. The stunning collaboration of the autumn colours and Japanese Zen gardens can be only enjoy during this season. Moreover, at many gardens, light-up events will be held and they will be open till late for this special season.
Best Gardens in Tokyo▶ 7 Most Gorgeous Japanese Gardens in Tokyo
3 Greatest Gardens in Japan▶3 Best Traditional Gardens in Japan
6. Kochia Carnival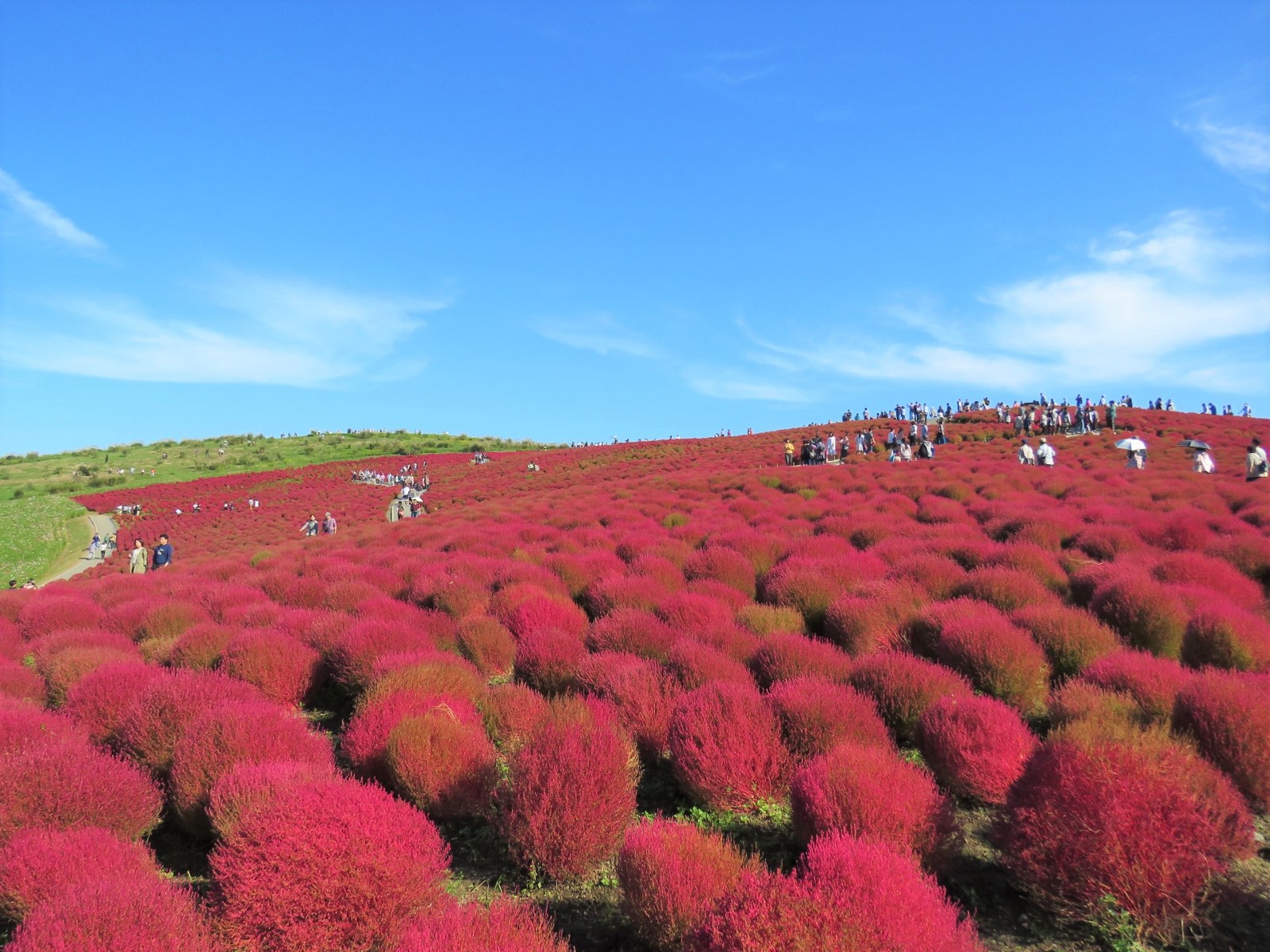 Kochia (bassia scoparia) is a different type of autumn leaves which bloom on the ground. The bushes of Kochia are planted on Miharashi Hill at Hitachi Seaside Park, covering the tremendous field of 350 ha in vivid red colour. Kochia Carnival is one of the most popular seasonal events in Japan in autumn.
More info: Kochia Carnival at Hitachi Seaside Park Autumn
7. Sumo Grand Tournament
Watching Sumo matches could be one of the most special and extraordinary experiences you can have in Japan. Sumo grand tournament is held 6 times a year across the country (every odd month). During autumn, the Tokyo Basho is held in September at Ryogoku Kokugikan National Sumo Stadium and the Fukuoka Basho is held in November at Fukuoka Kokusai Center, both for 14 days.
▶️Book your seat for Sumo Grand Tournament in Fukuoka 2023!
More info: How to Watch Sumo in Japan
8. Food Festivals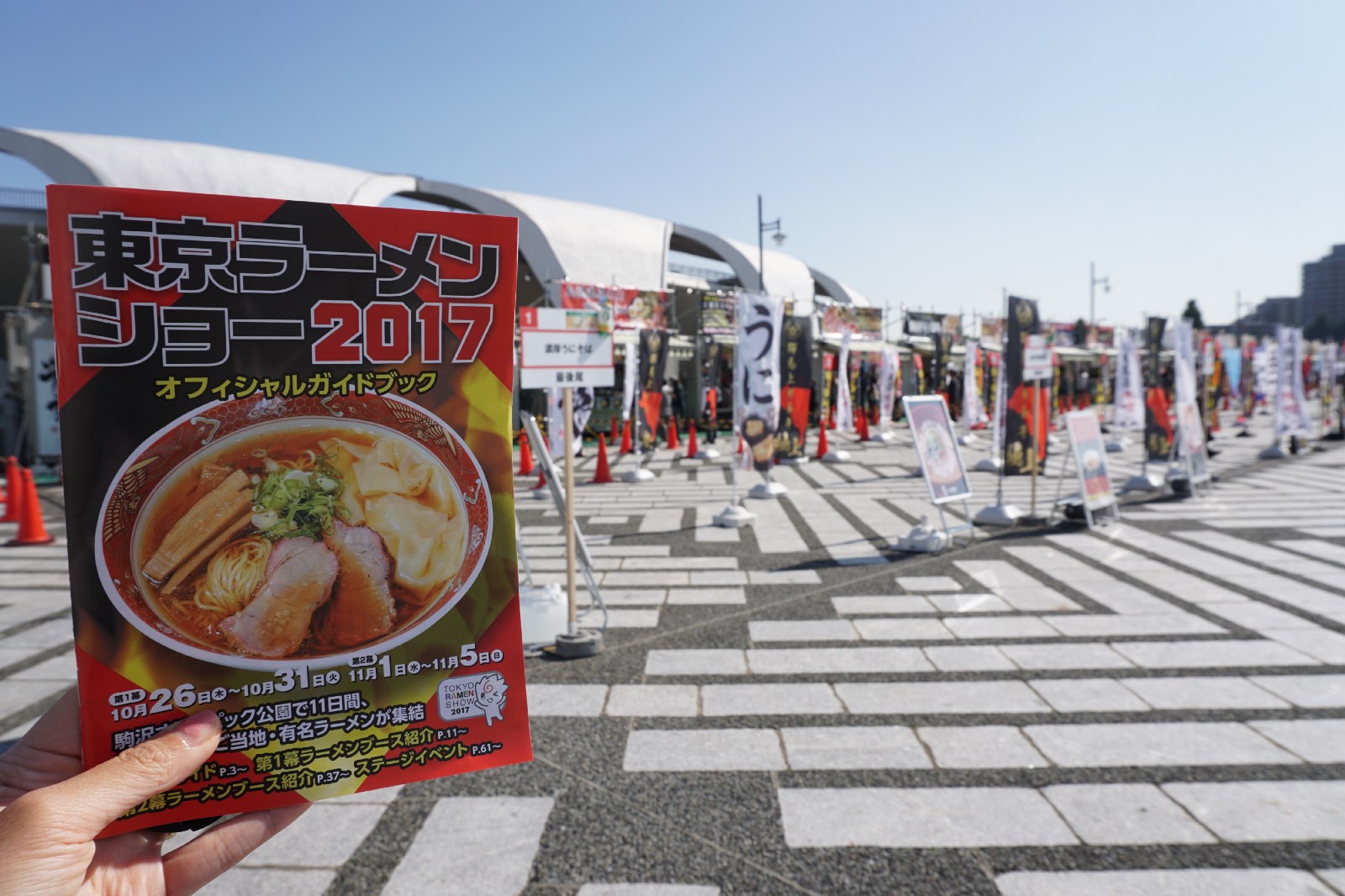 There are several food events held in Japan in autumn, as the season is described as "Autumn's Appetite". Some of must-visit events are Hokkaido Food Festival, Tokyo Wagyu Show and the Tokyo Ramen Festa, which was formerly known as Tokyo Ramen Show. Each food event features numbers of food stalls offering local delicacies or signature dishes from shops from all over Japan. Don't miss a chance to taste various delicious food all in one place! Many food events are held from September to November.
More info: Best Food Events in Tokyo
9. Autumn Food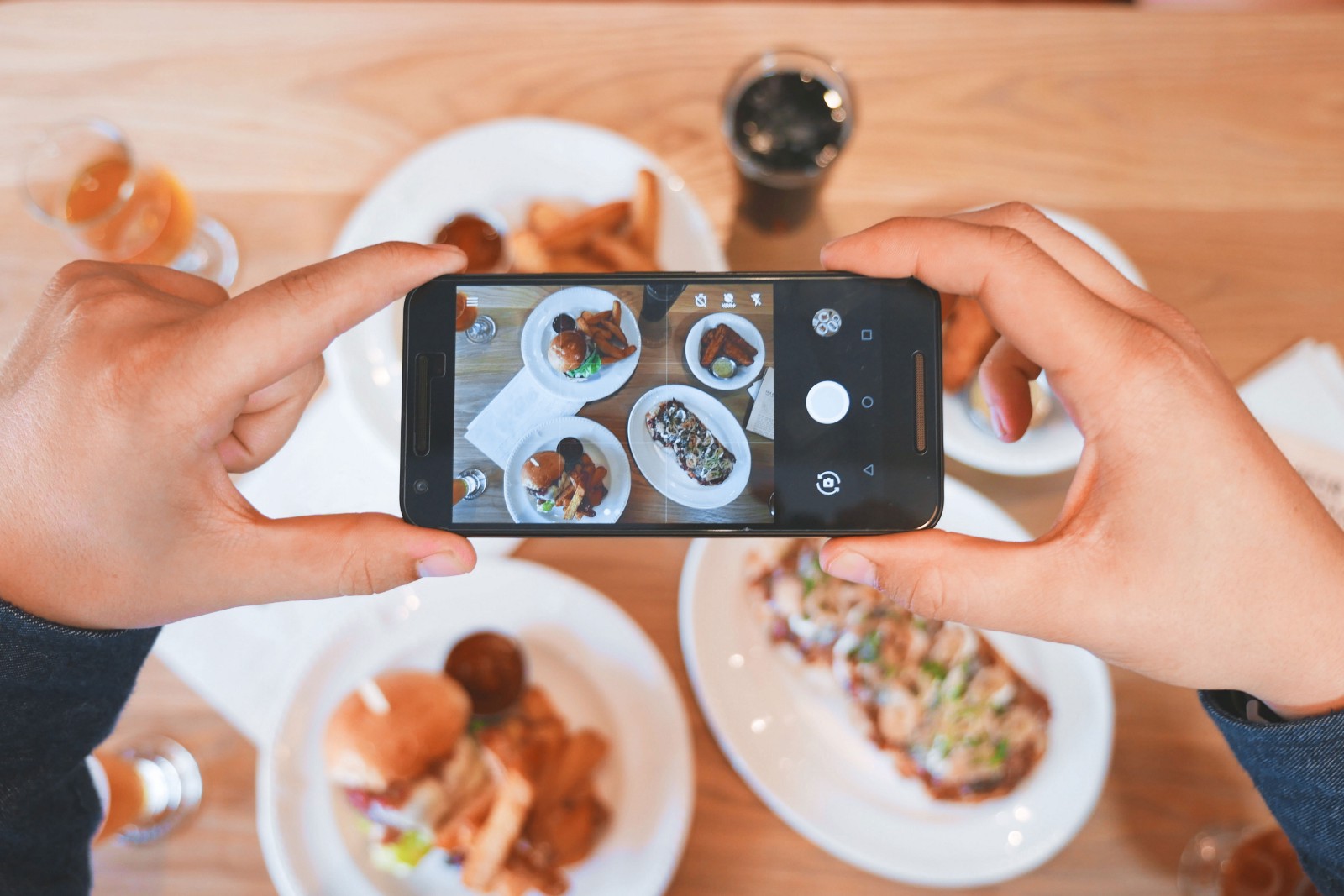 Autumn is the new harvest season in Japan and it's the best time of the year to enjoy many kinds of seasonal food. There is even a phrase "Autumn Appetite" to describe autumn as the best season for eating in Japan. It's simply the great time to visit Japan for foodies 🙂 Must-have autumn foods are Matsutake Mushroom, Sanma Fish(Pacific Saury), Pumpkin, Sweet potato, Kyoho Grapes, Chestnuts, Kaki (Japanese persimmon), etc. As I introduced earlier, there are several food events held during autumn including all-you-can-eat dessert buffets serving delicious, high-quality and photo-worthy desserts made with autumn ingredients 🙂
Don't know what to eat or where? Book one of byFood's unique experiences and discover the taste of autumn in Japan!
▶ Reserve now a Experience Autumn byFood
Related article: Best Japanese Food to Try in Autumn
10. Enjoy early Winter Illuminations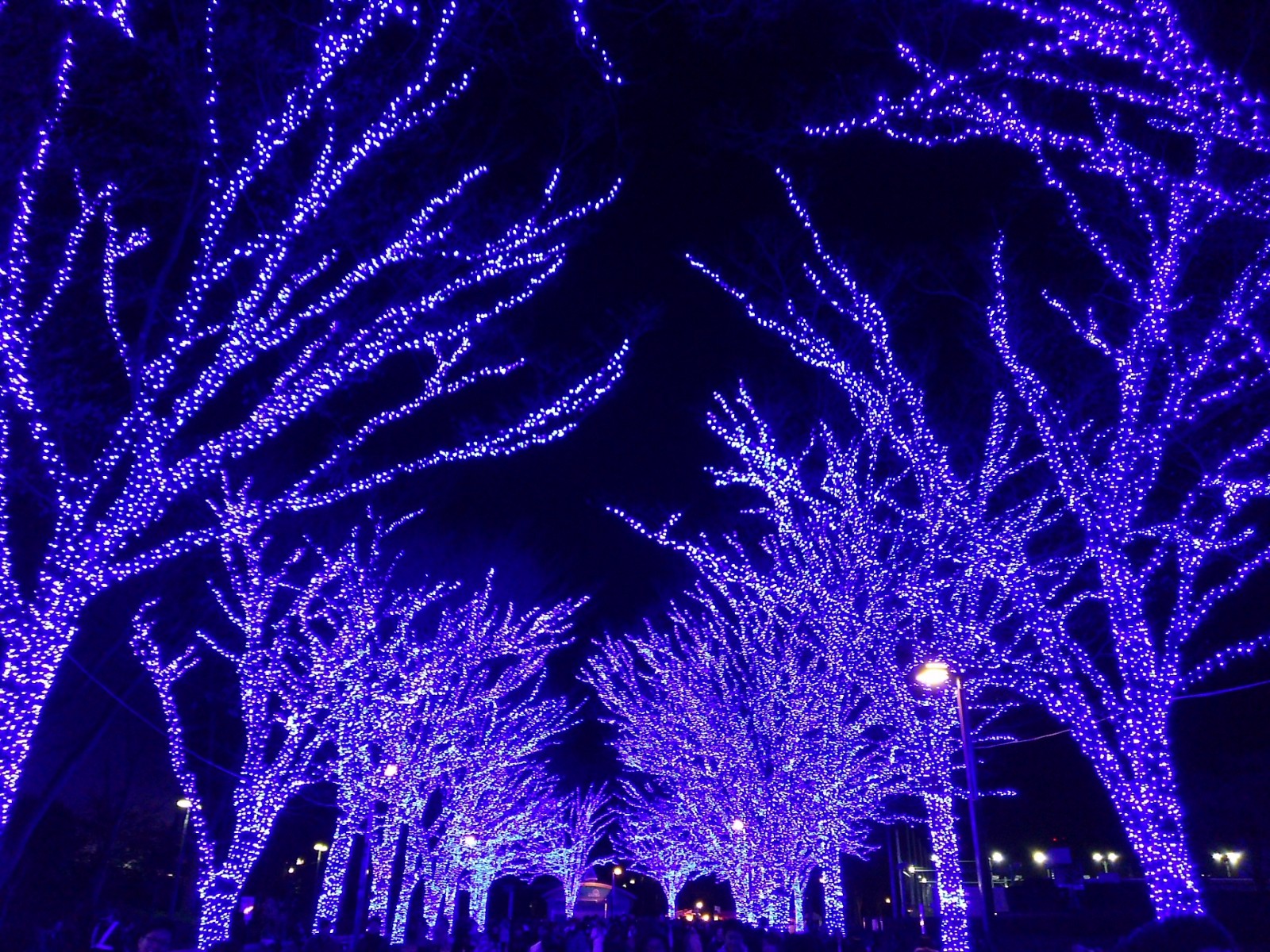 Winter Illuminations are top attraction during winter in Japan, and many of them actually kick off in November. Illumination events tend to get crowded more in December and on forward, so it's recommended to visit there before the high season starts.
Winter Illumination info:
▶Best Winter Illuminations in Japan : Japan Illumination Map
▶Tokyo Winter Illumination Guide
▽Here are lists of autumn tourist attractions in popular cities!▽
▶︎10 Best Things to Do in Tokyo in Autumn
▶︎10 Best Things to Do in Kyoto in Autumn
▶︎10 Best Things to Do in Osaka in Autumn
▽Check out this Japan Bucket List of 30 Best Things to Do throughout the year!▽
Have you enjoyed the list?? If you are looking for travel info for different seasons in Japan, please check out listed articles, below!
▽Related Articles▽
▼Editor's Picks▼
---