10 Best Things to Do in Osaka in Autumn
Fall for Osaka: Your Ultimate Guide to Autumn Adventures in the Heart of Kansai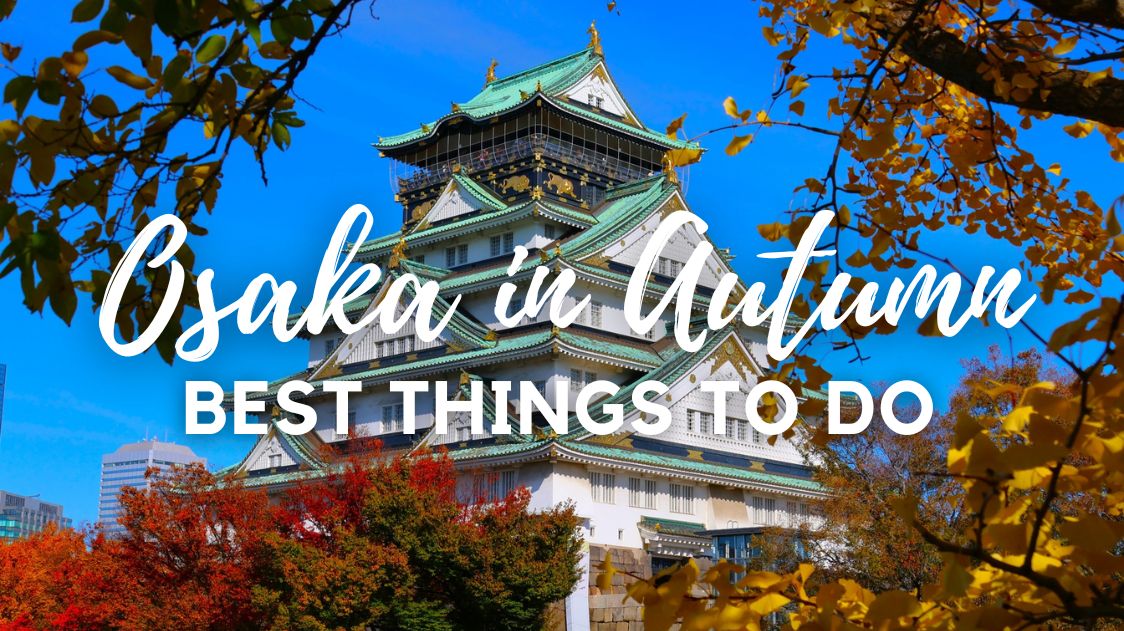 Autumn in Osaka is more than just a season—it's a mood, a palette, and a bucket list rolled into one. As the air turns crisp and the leaves don their vibrant hues, the city and its surrounding areas come alive with festivals, culinary delights, and natural spectacles. Whether you're a culture vulture, a nature enthusiast, or a foodie on the hunt for seasonal treats, Osaka in autumn offers a smorgasbord of experiences that are as diverse as they are unforgettable. So, grab your coziest sweater and let's dive into the top 10 ways to make your Osaka autumn truly exceptional.
---
1. Explore the Best Locations to Enjoy Autumn Leaves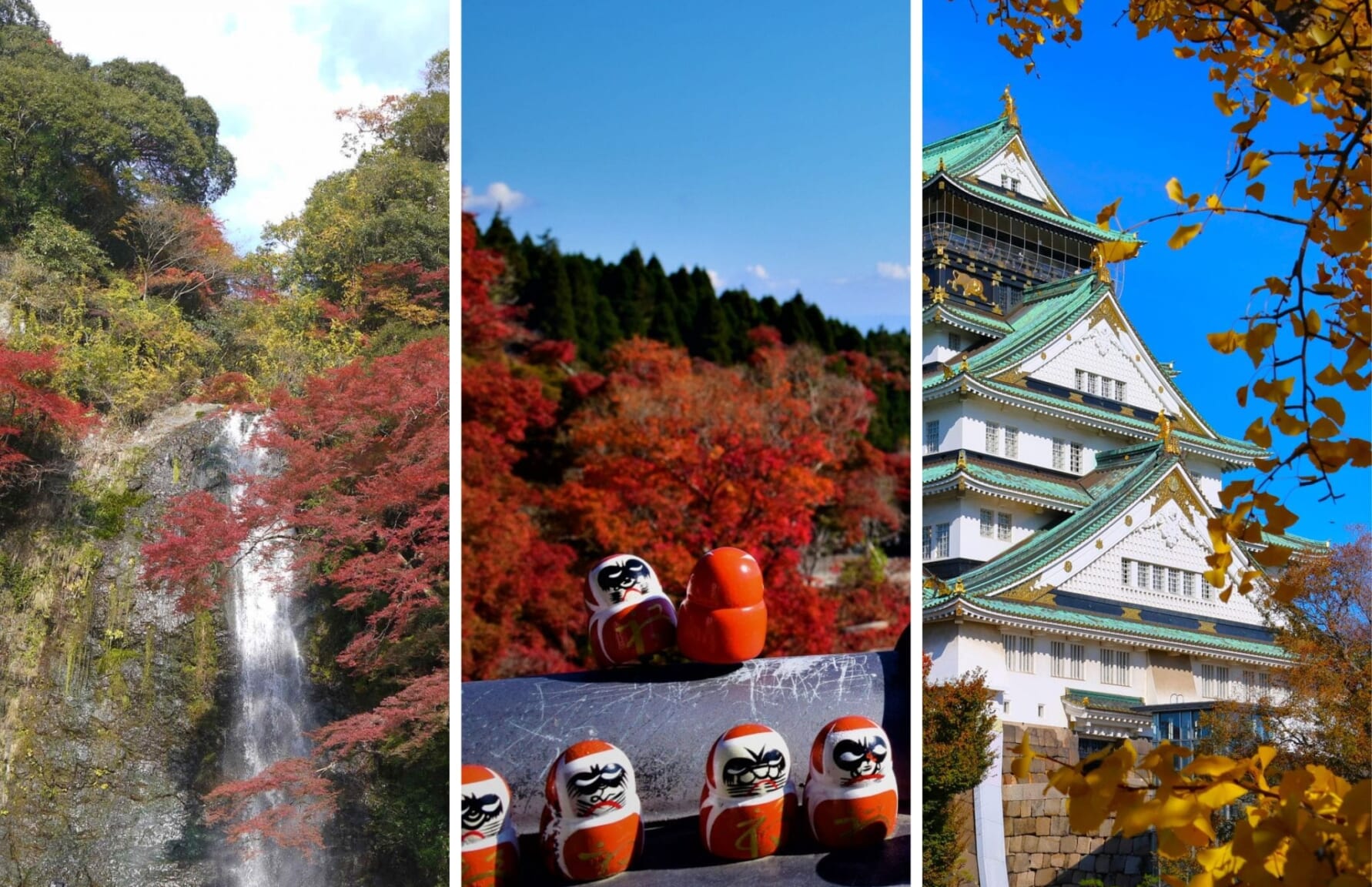 Wondering where to go in Osaka for the ultimate leaf-peeping experience? Look no further than Minoo Park (箕面公園), Katsuoji Temple (勝尾寺), or Osaka Castle (大阪城). Minoo Park is your go-to for a nature hike sprinkled with waterfalls and momiji (Japanese maple) leaves. Katsuoji Temple is where you can find both spiritual enlightenment and a kaleidoscope of colors. Last but not least, Osaka Castle Park offers a historical backdrop to your autumnal Instagram shots. Imagine golden gingko leaves framing the iconic Osaka Castle—talk about a double-tap magnet! So, grab your camera and a pumpkin spice latte; it's time to fall in love with Osaka's autumn!
▽More information about autumn leaves sports in Osaka!▽
2. See Floats and Fanfare at Kishiwada Danjiri Festival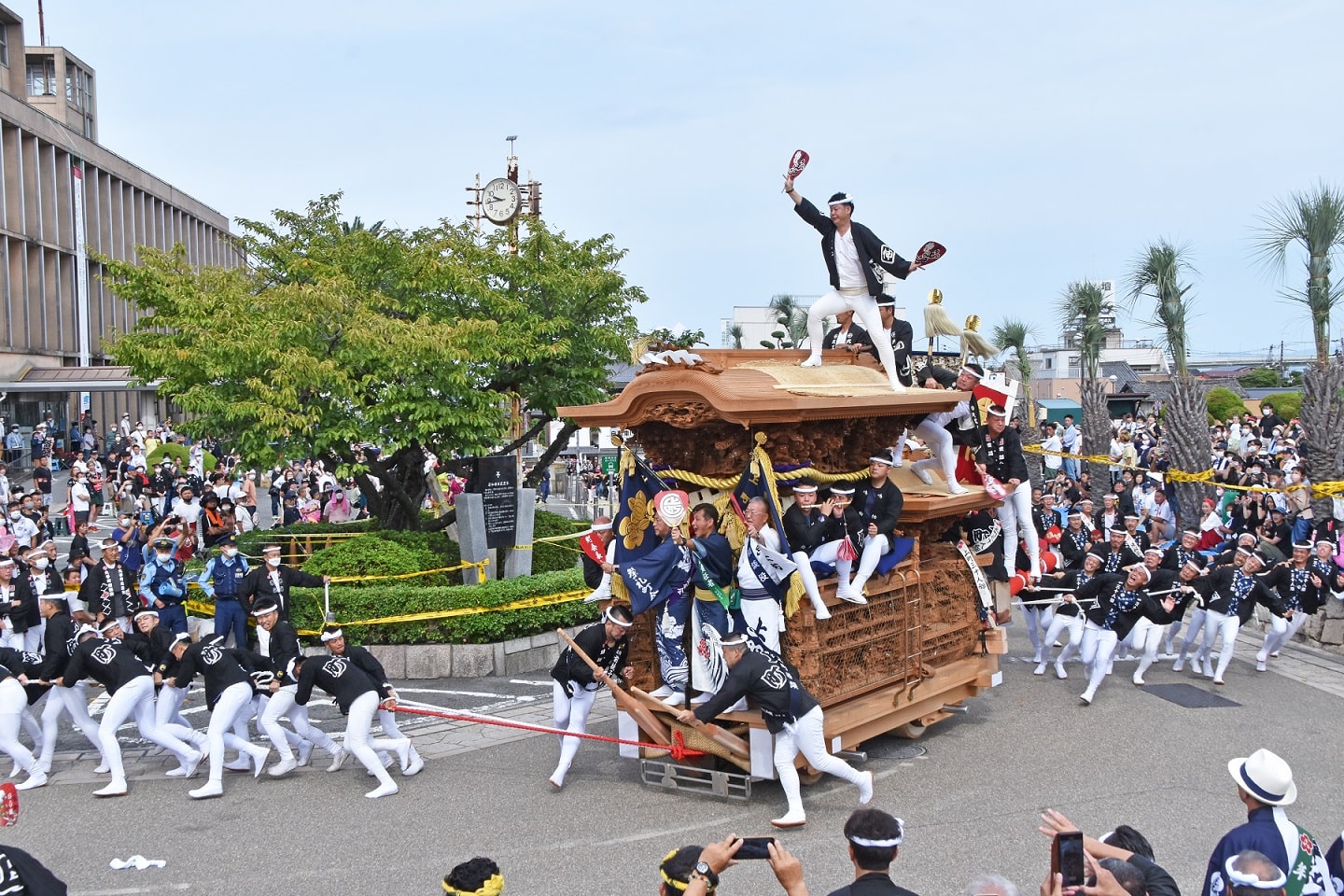 If you're looking for a festival that embodies the spirit and culture of Japan, then the Kishiwada Danjiri Festival (岸和田だんじり祭) is your golden ticket. Held in Kishiwada City, this festival is a high-energy, adrenaline-pum_ping event that involves the entire community. Teams of locals pull intricately designed wooden floats, known as "danjiri," through the narrow streets at breakneck speeds. The floats themselves are marvels of craftsmanship, featuring elaborate carvings and decorations. But that's not all! The festival also showcases traditional Japanese performances, including taiko drumming and dance routines, adding layers of cultural richness to the spectacle. It's a festival that captures the essence of community spirit, tradition, and artistry, making it an unmissable experience if you're in Osaka Prefecture during the autumn season.
▶ Kishiwada Danjiri Festival official website: https://www.city.kishiwada.osaka.jp/site/danjiri/
3. Katsuoji Temple Night Illumination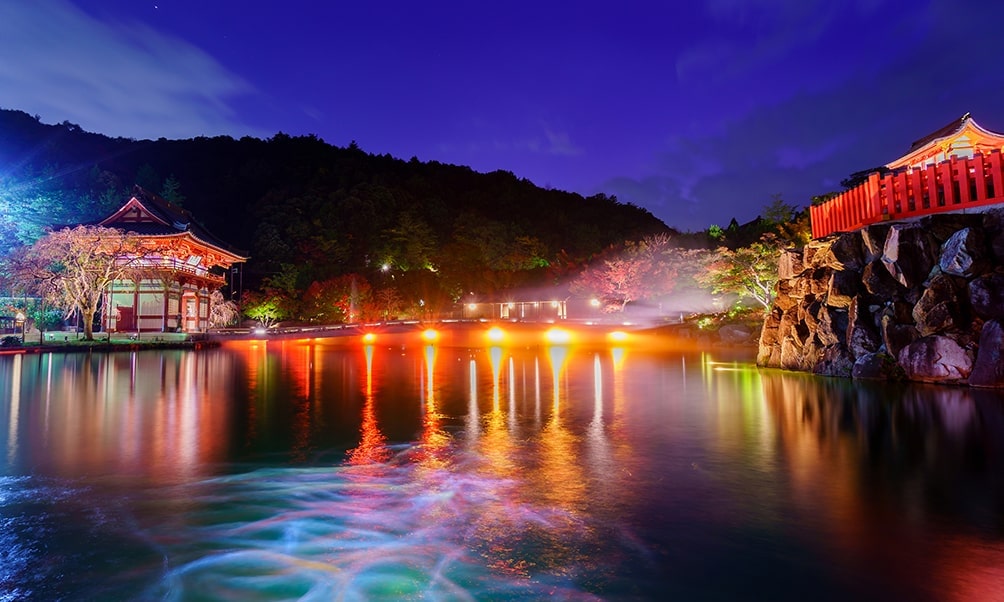 Visiting Katsuoji Temple (勝尾寺) during its Night Illumination events feels like stepping into a world where the boundaries between reality and fantasy blur. Located in Minoo City, the temple is already renowned for its stunning autumn foliage. But come nightfall on weekends and holidays, the temple grounds undergo a magical transformation. Illuminated by strategically placed lights, the vivid hues of red, yellow, and purple leaves seem to glow, creating a dreamlike atmosphere. The temple is famous for its "Fantasy World" light-up events, held from mid-November to early December. These events offer a unique experience that contrasts the serene daytime atmosphere with an almost ethereal evening setting. It's not just a visual feast; it's a spiritual journey that allows you to experience the temple in a whole new light—literally.
▶ Katsuoji Temple official website: https://katsuo-ji-temple.or.jp/
4. Get Ready for Halloween at Universal Studios Japan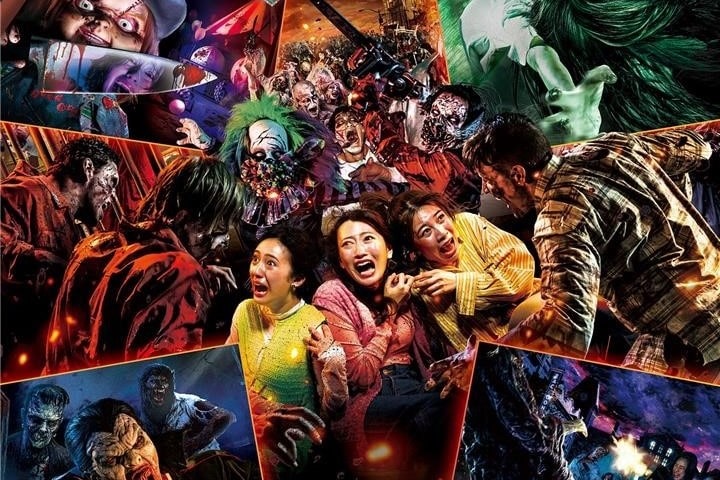 If you think Halloween is just for kids, Universal Studios Japan (USJ) is about to change your mind. Imagine walking through the park, and instead of the usual Minions and Hello Kitty, you're greeted by zombies, witches, and maybe even a rogue T-Rex. Yep, USJ takes Halloween seriously. The park transforms into a Halloween wonderland complete with themed rides, shows, and of course, limited-edition snacks (because what's a festival without food?). Whether you're a thrill-seeker looking to face your fears on a haunted roller coaster or a parent wanting to give your kids a Halloween they'll never forget, USJ has something for everyone. So, put on your best costume and head over to USJ—just be prepared for a few surprises along the way!
▶ USJ official website: https://www.usj.co.jp/web/en/us
5. Go For an Afternoon Gingko Walk Followed by Tsukimi at Osaka Castle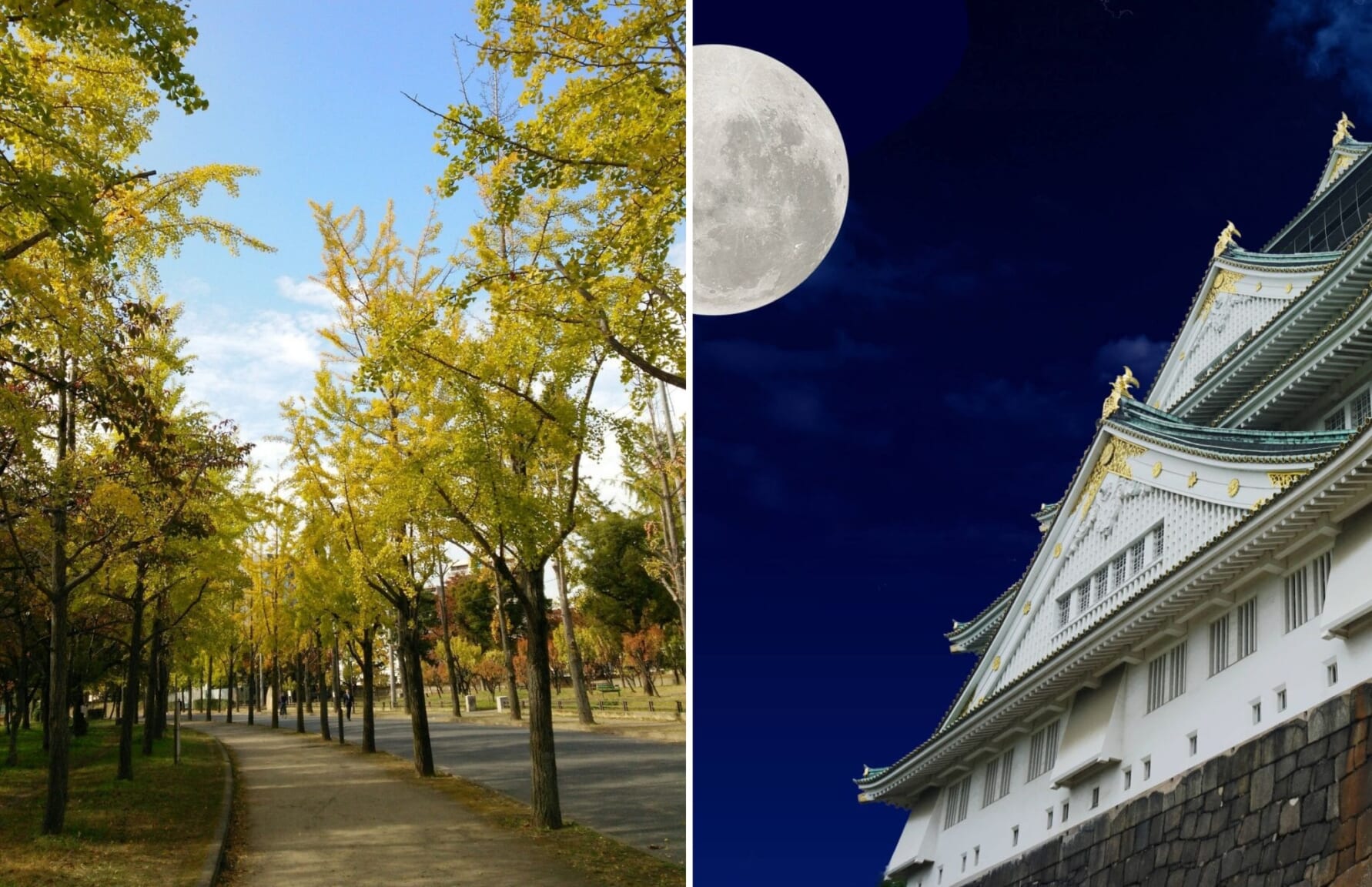 Come autumn, the surroundings of Osaka Castle (大阪城) take center stage with its gorgeous golden gingko trees. Picture this: a leisurely afternoon walk under a canopy of golden leaves, each one like a little sunbeam fallen to Earth. And as the day turns to evening, the castle park grounds become the perfect setting for Tsukimi (月見), the traditional Japanese moon-viewing ceremony. Tsukimi is all about appreciating the autumn moon, a practice rooted in Japan's Shinto and Buddhist traditions. It's a time to offer rice dumplings to the moon, make wishes, and contemplate the ephemeral beauty of life. With a cup of sake or tea in hand, you can gaze at the moon and contemplate the fleeting beauty of life. It's a poetic experience that combines the best of Japanese tradition and natural beauty, making it a must-do for anyone visiting Osaka in the fall.
▽More information about Tsukimi in Japan!▽
6. Vibe to Harvest Beats at Hiraoka Shrine Festival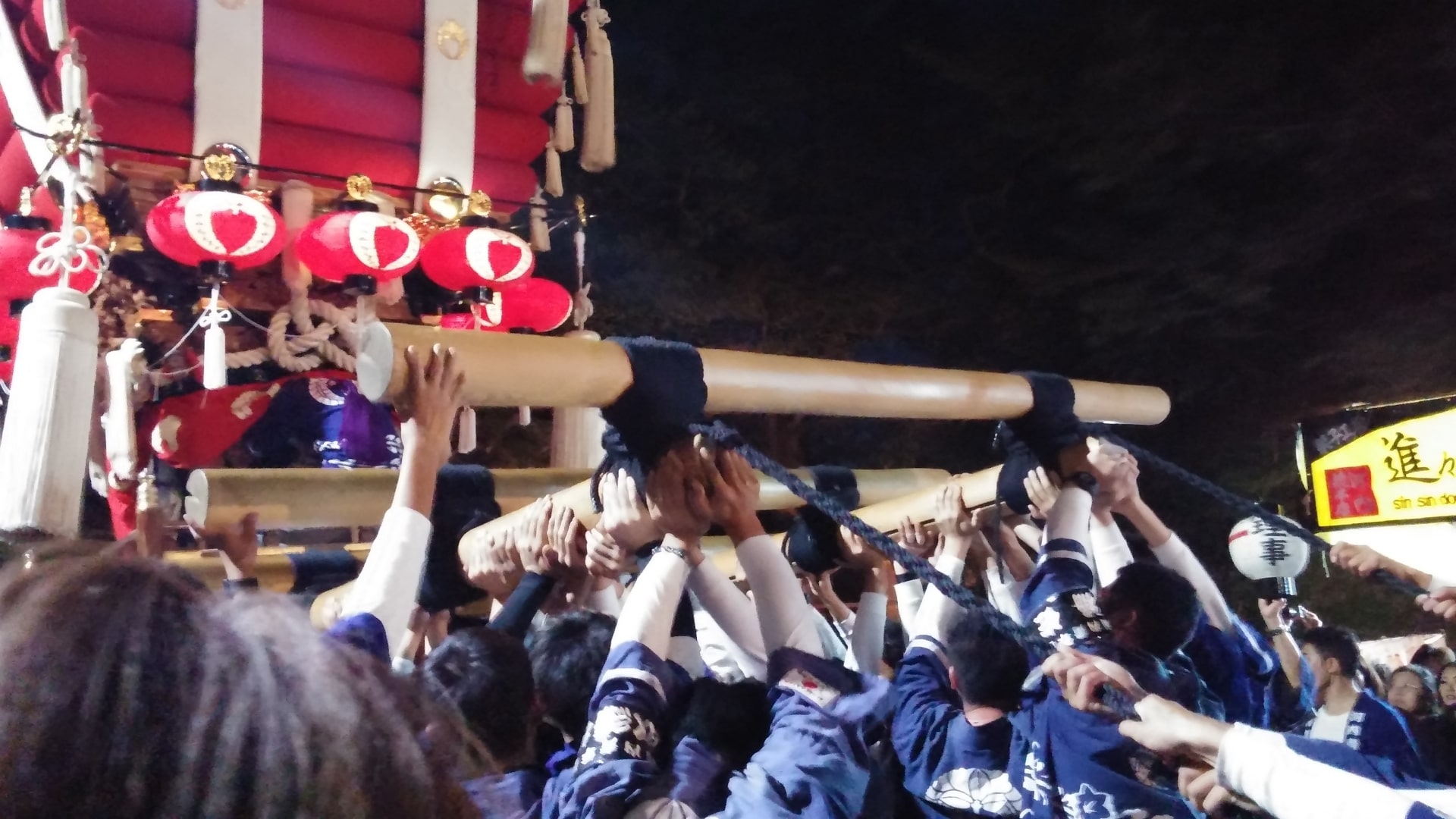 If you're looking to experience a festival that's off the beaten path, the Hiraoka Shrine Festival (枚岡神社祭り) is your jam. Held at the Hiraoka Shrine, this festival is a vibrant celebration of the autumn harvest. Locals parade drum platforms through the streets, shouting spirited chants like "Cho-sa-ja, Cho-sa-ja" as they make their way to the shrine. Once there, the area buzzes with 23 drum platforms, each more elaborate than the last. The festival reaches its peak when participants walk back and forth along the shrine's approach, lifting the atmosphere to new heights. It's a festival that's as much about community spirit as it is about giving thanks for the harvest, making it a unique and enriching experience.
Hiraoka Shrine official website: http://www.hiraoka-jinja.org/
7. Savor Osaka's Local Autumn Delicacies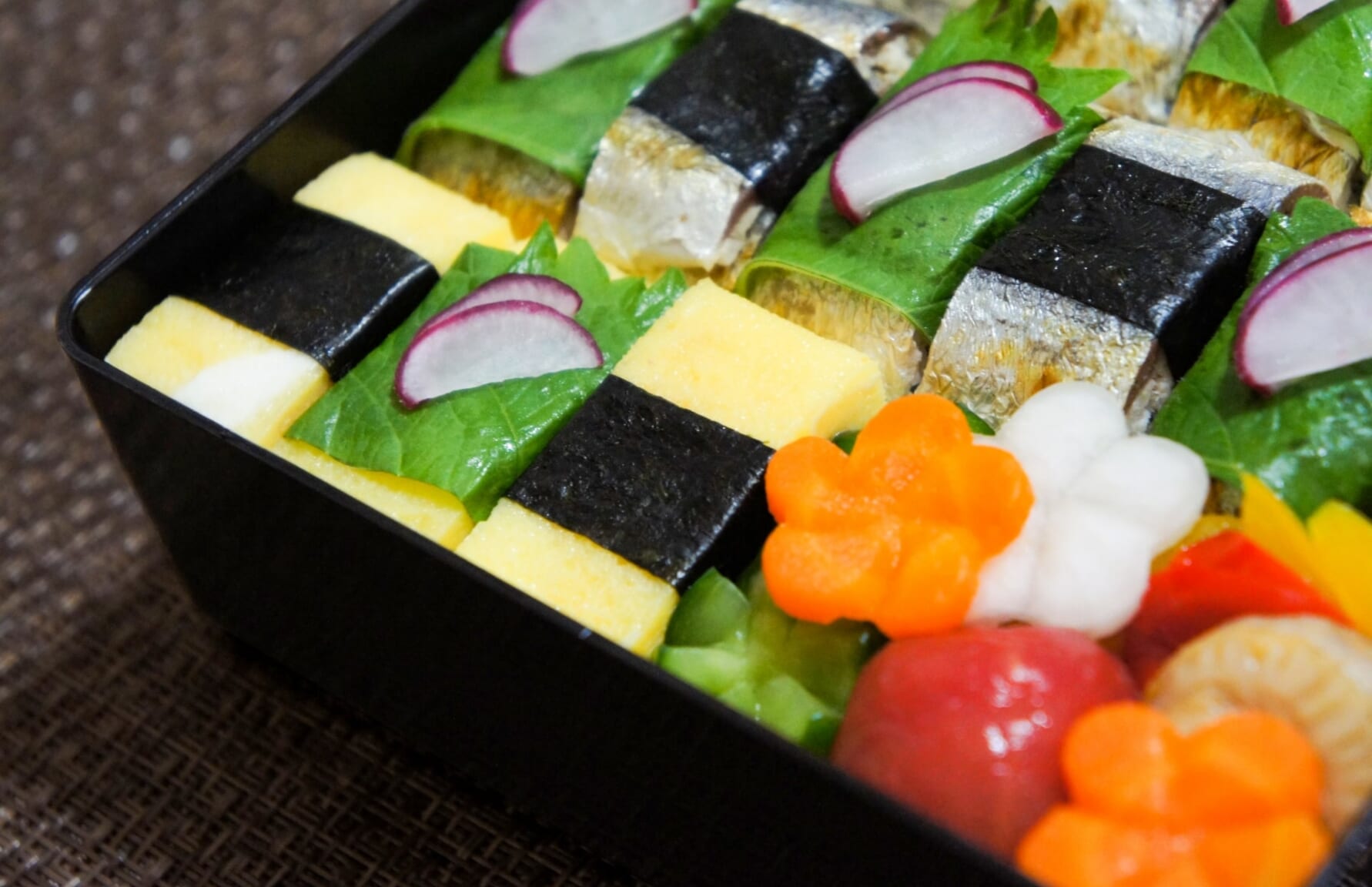 When autumn rolls around, Osaka's food scene takes a delightful turn, highlighting local ingredients and flavors that are best enjoyed during this season. Besides typical autumn foods, in Osaka, you can enjoy dishes like Hakozushi (箱寿司), a pressed sushi variety that often features seasonal fish, or Kushikatsu (串カツ), deep-fried skewers that get an autumnal twist with ingredients like shiitake mushrooms and sweet potatoes. And let's not overlook the seasonal variations of "Takoyaki," Osaka's iconic street food, which might feature special toppings or sauces that celebrate the harvest season.
8. Visit the Expo '70 Commemorative Park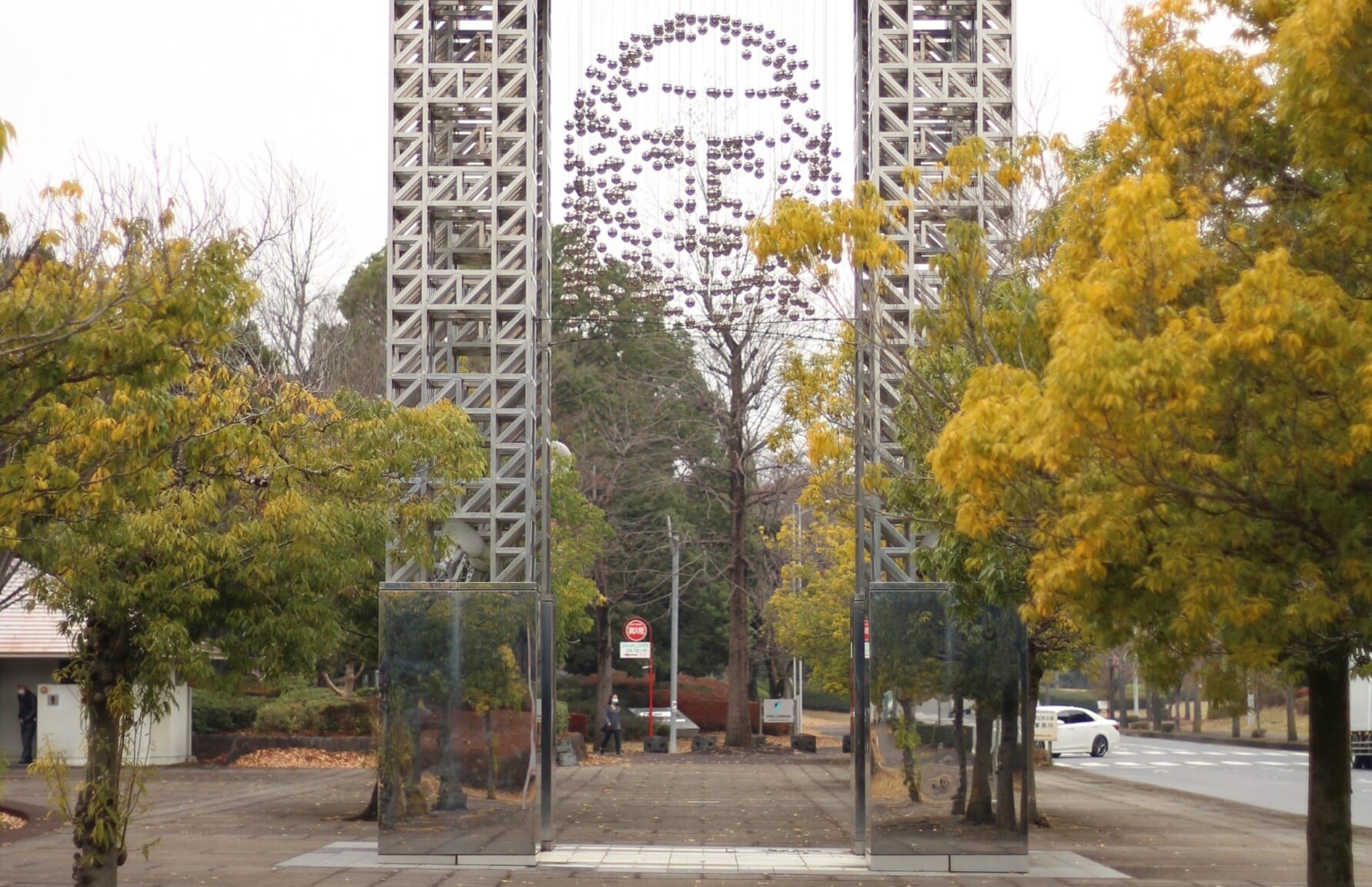 If you're a fan of both nature and art, the Expo '70 Commemorative Park (万博記念公園) in Suita City is your autumn paradise. The park is already a year-round attraction, but in autumn, it turns into an outdoor gallery showcasing the best of nature's colors. The park features various themed gardens, art installations, and even a Japanese garden that looks like it's been painted with autumn hues. But the real showstopper is the seasonal events and exhibitions that the park hosts. From flower shows to art exhibitions, there's always something happening here. It's a place where you can enjoy the beauty of autumn while also enriching your mind.
▶ Expo '70 Commemorative Park official website: https://www.expo70-park.jp/languages/english/
9. Witness a Golden Transformation at Midosuji Boulevard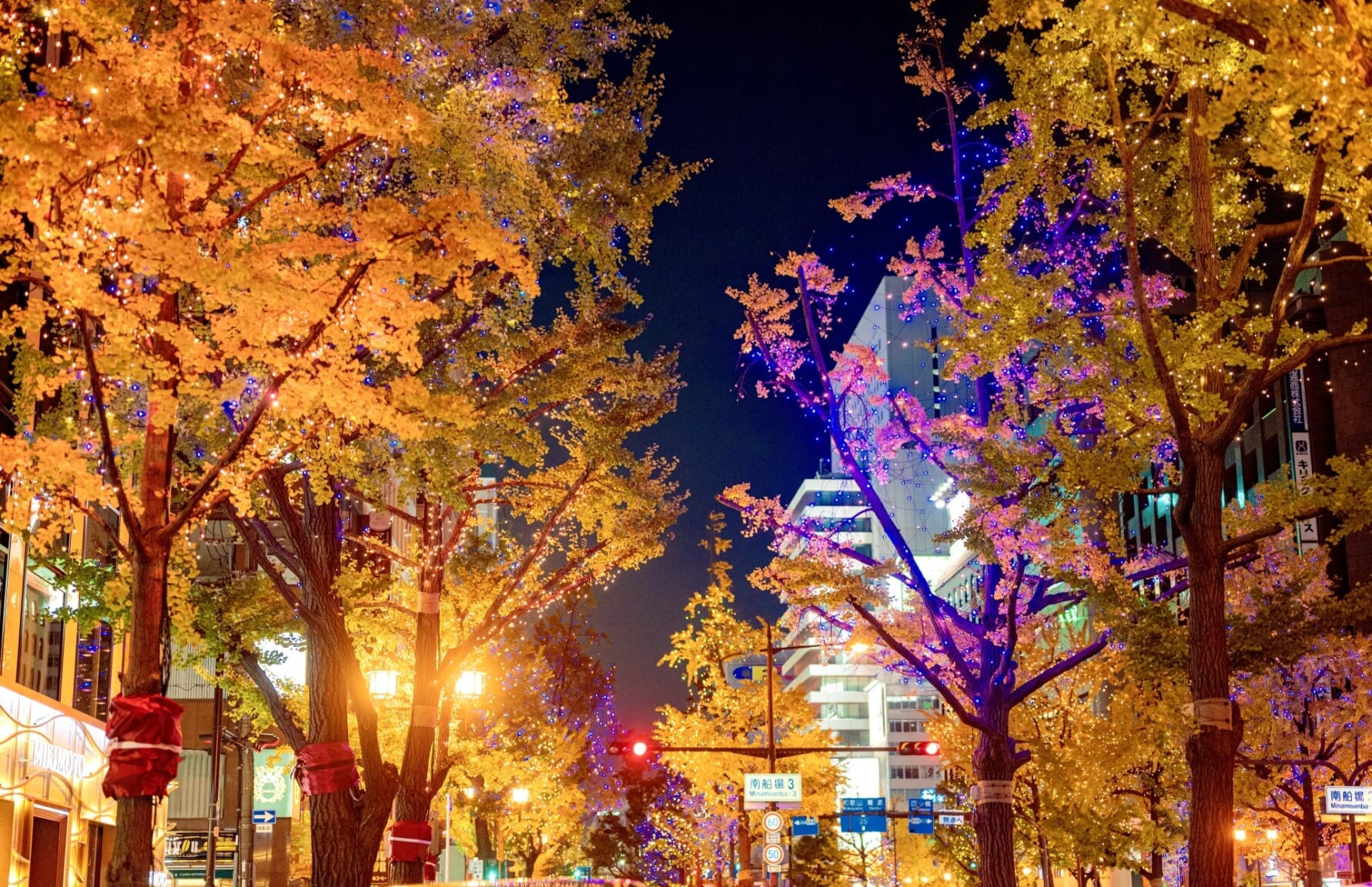 Midosuji Boulevard (御堂筋) defies the typical autumn clichés. This bustling avenue, flanked by over 900 ginkgo trees, becomes a dynamic space where the energy of the city meets the tranquility of nature. As the leaves turn gold, the street takes on a dual role: a thoroughfare for daily commuters and a seasonal spectacle for those who pause to appreciate it. What sets Midosuji apart is how seamlessly it blends into the urban fabric. Here, golden leaves serve as the backdrop for cyclists navigating their way through the city, for street vendors selling local delicacies, and for friends sharing a casual evening stroll. The transformation of the ginkgo trees adds a layer of warmth and vibrancy to the city's pulse, making Midosuji Street a compelling destination for both its aesthetic appeal and its role in the daily lives of Osaka's residents.
10. Experience a Cultural Kaleidoscope: The Sakai Festival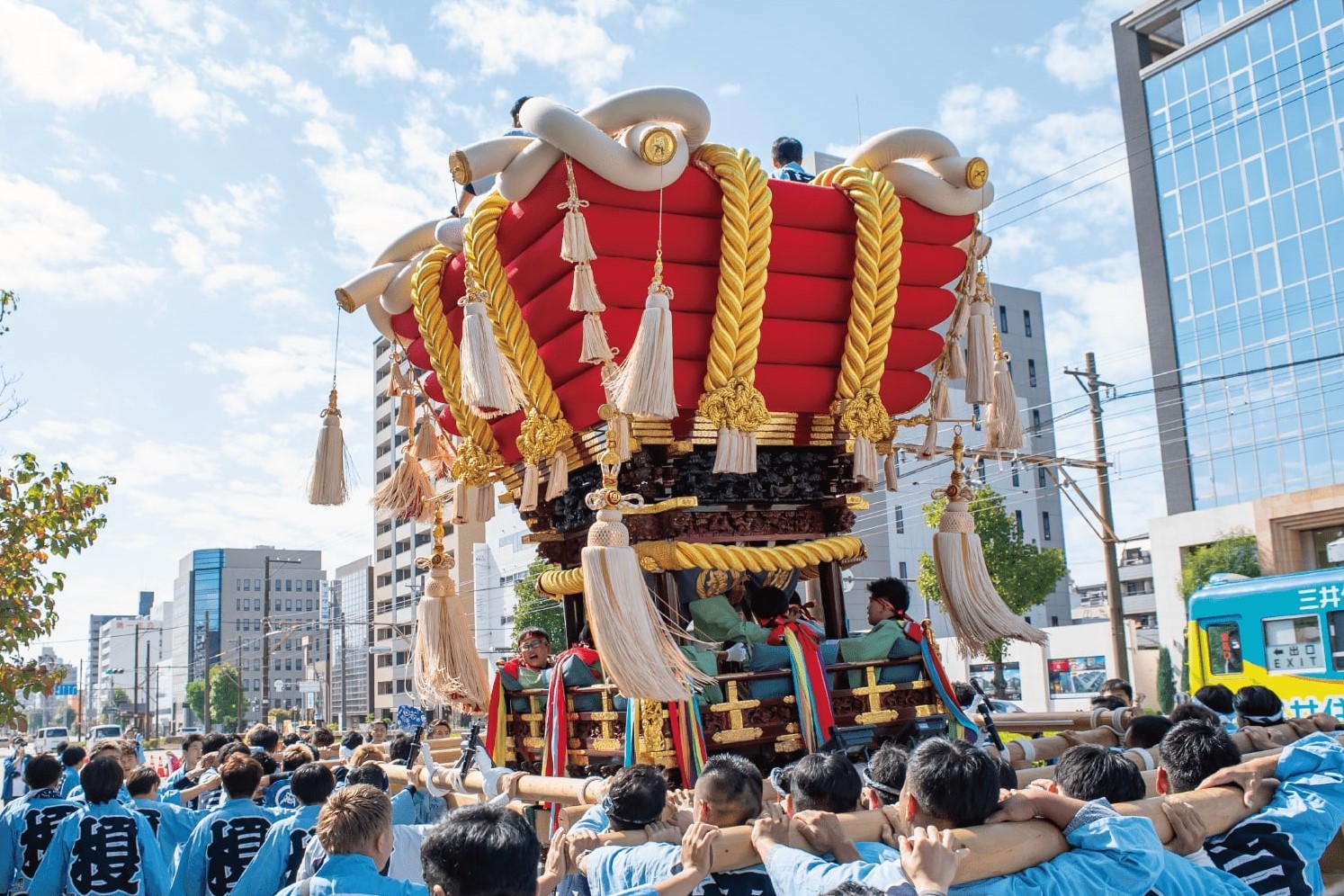 If you're looking to experience a festival that captures the essence of local culture, the Sakai Festival (堺まつり) is where you'll want to be. Held in Sakai City, this festival is a vibrant blend of history, tradition, and community spirit, offering a unique array of activities that showcase the city's rich heritage. From the grand parade featuring the city's symbolic key figure, the Sakai Osho, to the traditional tea ceremonies that pay homage to Sen no Rikyu, a historical figure who perfected the Way of Tea, the festival is a living museum of sorts. But it's not all serious; there's a playful side too. Think drum performances, food stalls offering local delicacies, and even a flea market for those who love a good bargain. It's a festival that invites you to engage, learn, and most importantly, celebrate the multifaceted culture of Sakai City.
▶ Sakai Tourism official website with information about the Sakai Festival: https://www.sakai-tcb.or.jp/en/about-sakai/sakaimatsuri/
---
Osaka in autumn is a feast for the senses, offering a blend of cultural richness, natural beauty, and gastronomic wonders. Whether you're a first-timer or a seasoned visitor, this season promises a tapestry of experiences that will leave you falling in love with Osaka all over again.
Also, check out things to do in Osaka in other seasons!
▶10 Best Things to Do in Osaka in Spring
▶10 Best Things to Do in Osaka in Summer
▶10 Best Things to Do in Osaka in Winter
▽Subscribe to our free news magazine!▽

For more information about travel and events Japan, check these articles below, too!
▽Related Articles▽
▼Editor's Picks▼
---