10 Best Things to Do in Osaka in Spring
Osaka Spring Travel Guide: What to Do in Osaka in Spring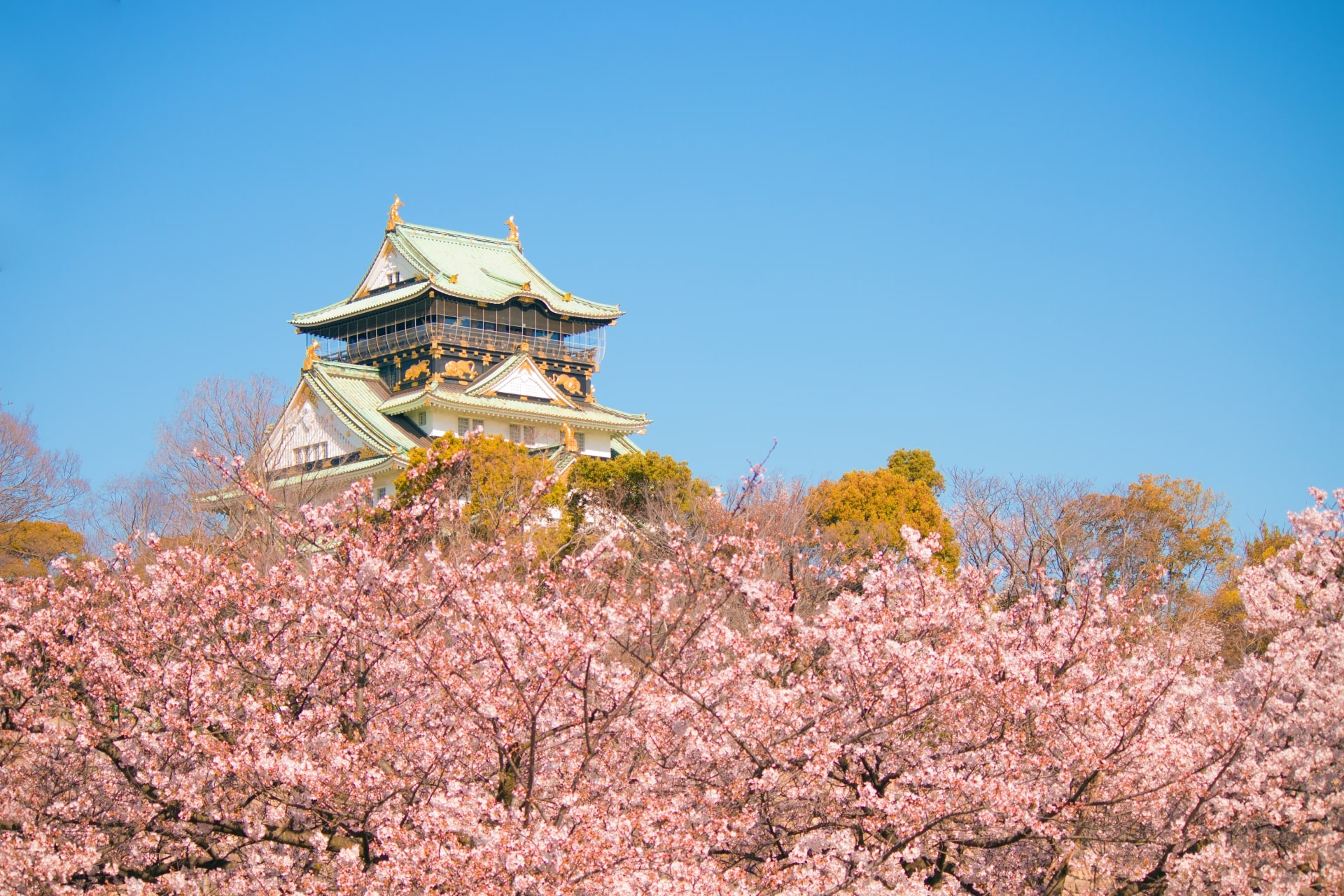 Are you going to Japan in the spring? Spring is the best season to travel around Japan because cherry blossoms are blooming and the temperature and weather are pretty good.
Osaka is one of the most popular tourist destinations in Japan. Osaka has many good places to view cherry blossoms all over the city. In addition to cherry blossoms, there are many kinds of spring flowers. The flowers from high buildings or with a city's night view are more attractive. It should be a good relaxing time to eat some Osaka local food while viewing the flowers.
Here are the 10 best things to do in Osaka in spring. Let's check it out!
▽Check the lists of best things to do in Osaka by month, too!▽
1. Viewing cherry blossoms at Osaka Castle Park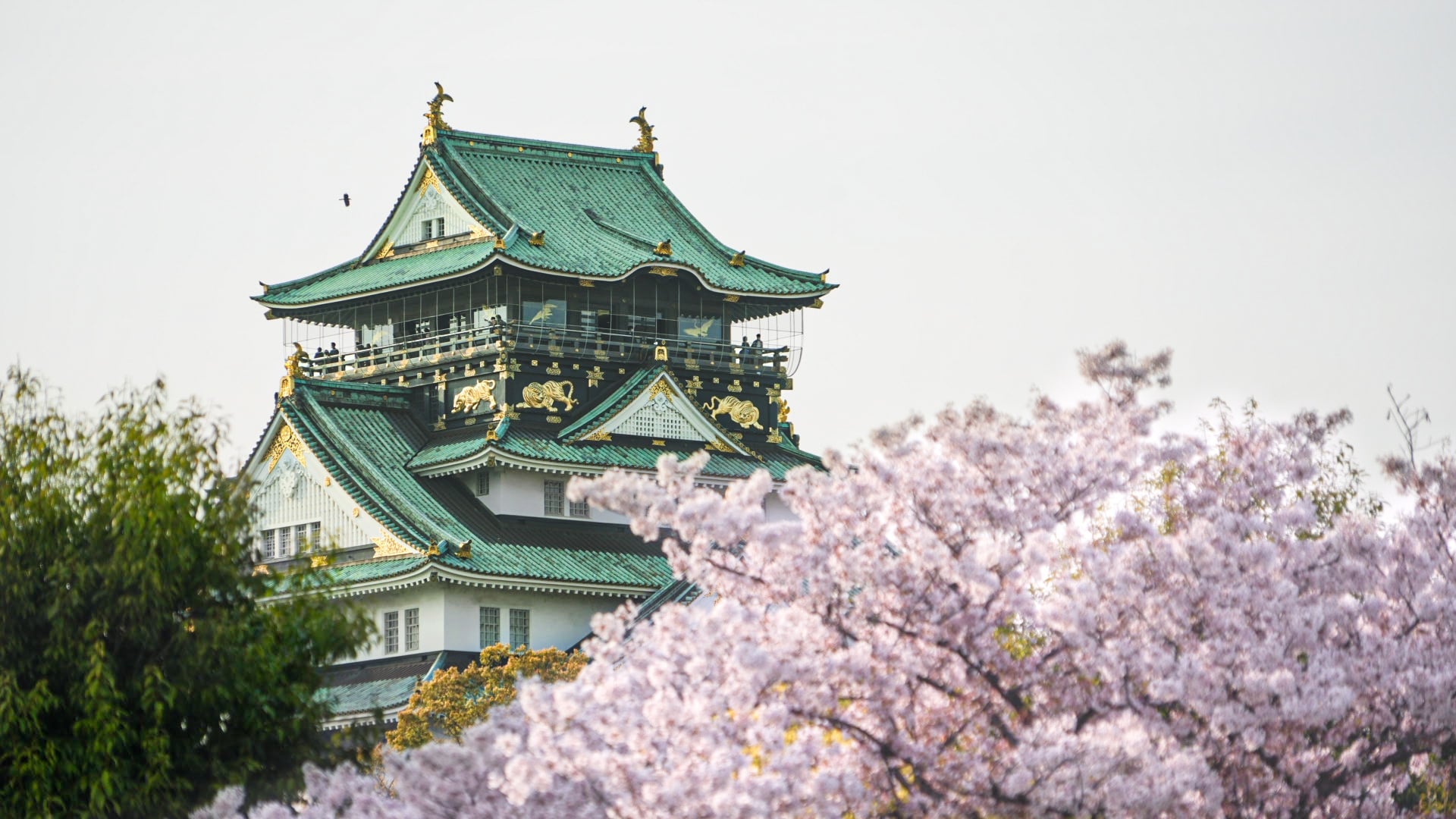 Osaka Castle Park is one of the most famous places for viewing cherry blossoms in Japan. Osaka Castle Park is designated as one of the 100 best cherry blossom places in Japan. There are 3,000 cherry blossoms in the park, especially 300 trees in Nishinomaru Park. Many people visit here to see the elegant collaboration of blooming cherry blossoms and the castle tower.
There is a standard cherry blossom tree of Osaka in Nishinomaru Park, which is used as a standard for the blooming expectation of cherry blossoms. Yozakura, watching illuminated cherry blossoms at night, is a popular event.
2. Walking through a pinky road at Osaka Mint Bureau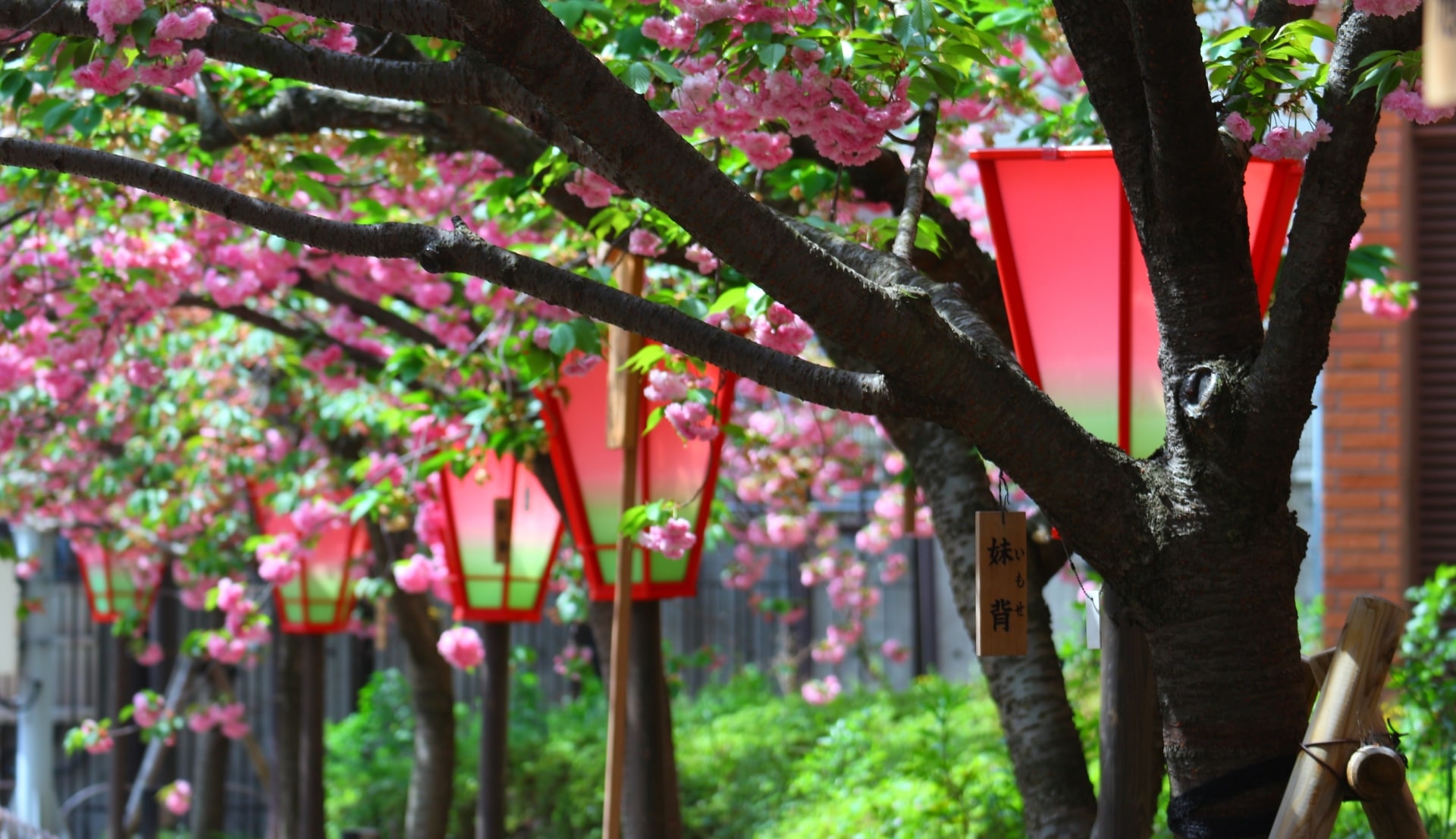 Osaka Mint Bureau is an organization to create bills and metal crafts. There is a path of 560 m in length called the "Cherry Blossom Passage". A lot of cherry blossoms create a romantic and fantastic pink tunnel over the path. At night they're lit up in spring.
Near Osaka Mint Bureau, there is another riverside park, Kemasakuranomiya Park. There is a cherry blossom street over the Okawa River. The pinky road reflecting on the surface of the river is popular as a photogenic spot for SNS.
3. Enjoying various kinds of cherry blossoms in Expo'70 Commemorative Park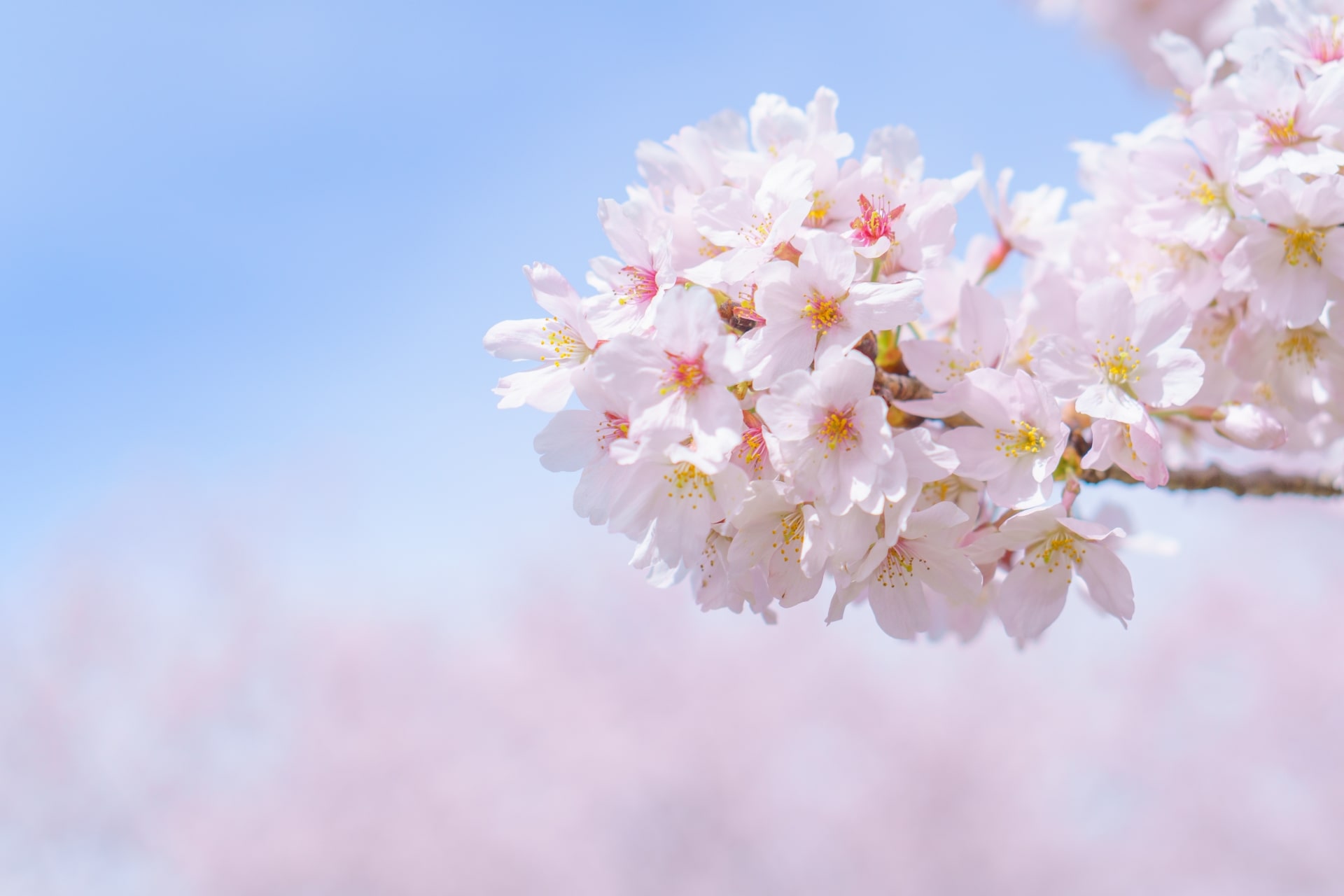 Expo'70 Commemorative Park is a popular tourist site in Osaka and has a symbolic tower, The Tower of the Sun. The huge park has a playground, a BBQ area, and a hot spring so everyone can enjoy it, from kids to adults.
Many kinds of cherry blossoms such as Someiyoshino, Yamazakura, Shidarezakura, and Higanzakura are blooming amazingly in the spring. It is also registered as one of the 100 best cherry blossom places in Japan. In particular, a passage toward The tower of the Sun is the best spot to view the spring flowers in the park. There are 500 cherry blossoms along the street. The views with the tower should be kept in your photo memory.
4. Viewing Nemophila in Osaka Maishima Seaside Park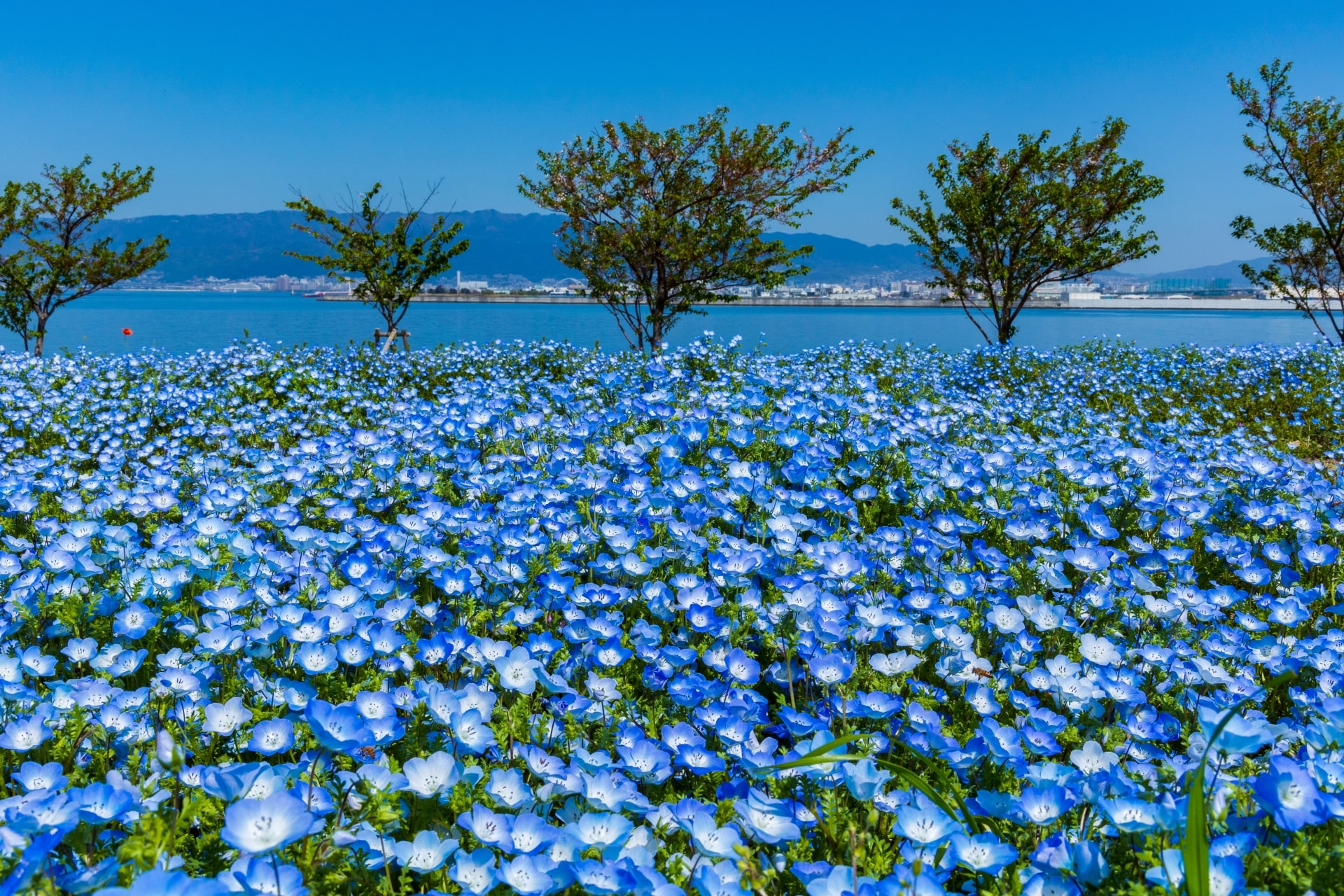 Nemophila is a small blue flower, which blooms in spring. Nemophila is from North America and 20 cm in height and expands many branches in the lateral direction. Nemophila colors the whole planted ground vivid blue like the sky.
Osaka Maishima Seadide Park is the first place that was focused on Nemophila in Osaka. The park used to be famous for its Lily till 2018 but it changed its symbol flower to Nemophila in 2019. There are about 1,000,000 roots of Nemophila, which is the biggest scale in the West part of Japan.
Nemophila Flower Festival is held in Osaka Maishima Seaside Park from the beginning of April to the beginning of May every year. Don't miss the best shot of Nemophila with Osaka Bay behind.
5. Admiring different flowers at Flower Expo Memorial Park Tsurumi Ryokuchi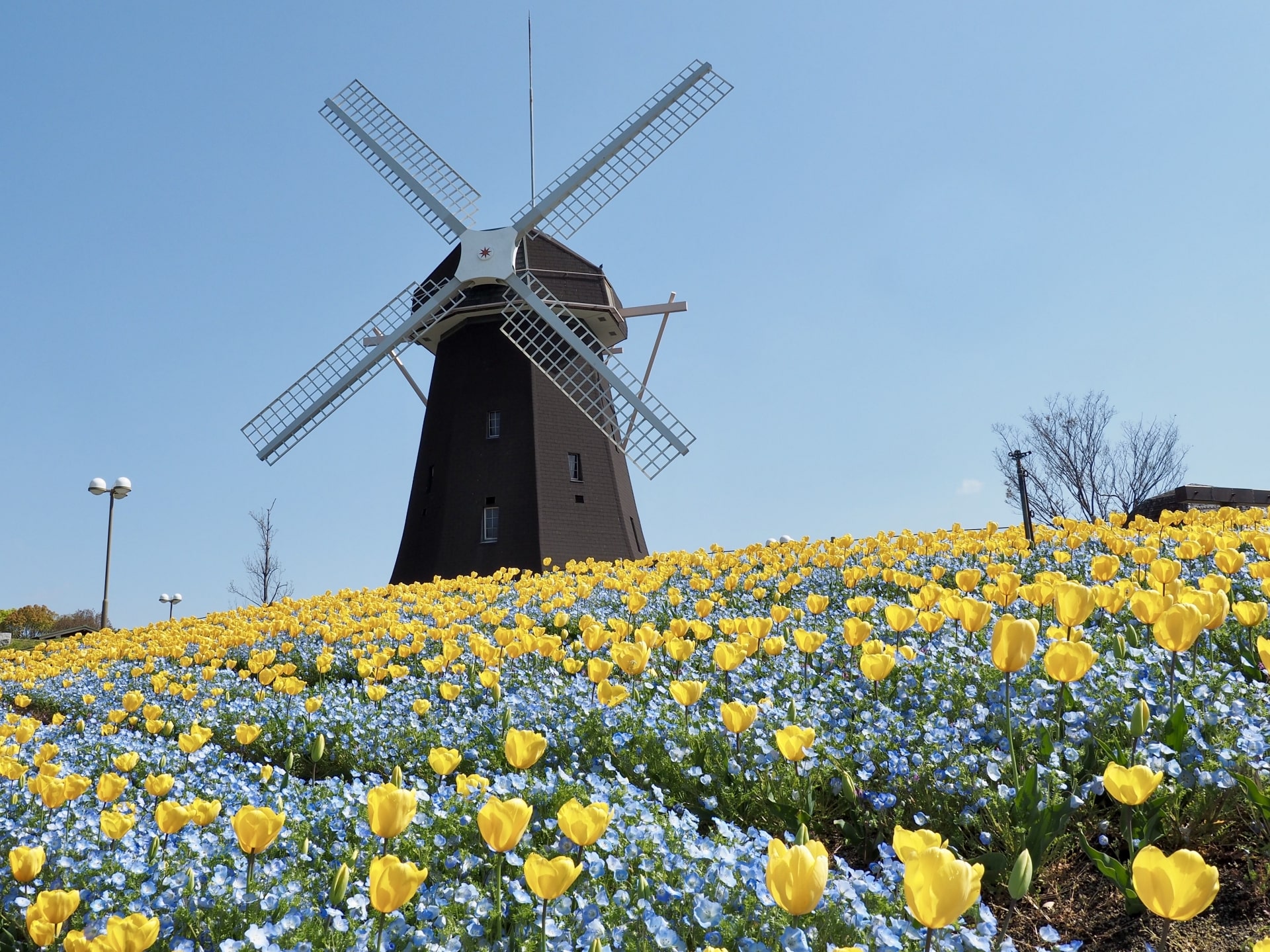 Flower Expo Memorial Park Tsurumi Ryokuchi was a main venue of The International Garden and Greenery Exposition, Osaka, in 1990. After that, some buildings like the tower of life and a windmill remained as memorial monuments, and the park was rearranged as a city park.
There are many attractive places to look around. Seasonal flowers such as cherry blossoms and cornus floridas are blooming amazingly on the windmill hill. Its Japanese garden has a classic Japanese tea room. The international garden is popular for its unique flowers as a photogenic spot.
In addition to these gardens, there are the sports area and BBQ area so both kids and adults can enjoy the park.
6. Relaxed with flowers or playing a lot with attractions in Sakai Harvest Hill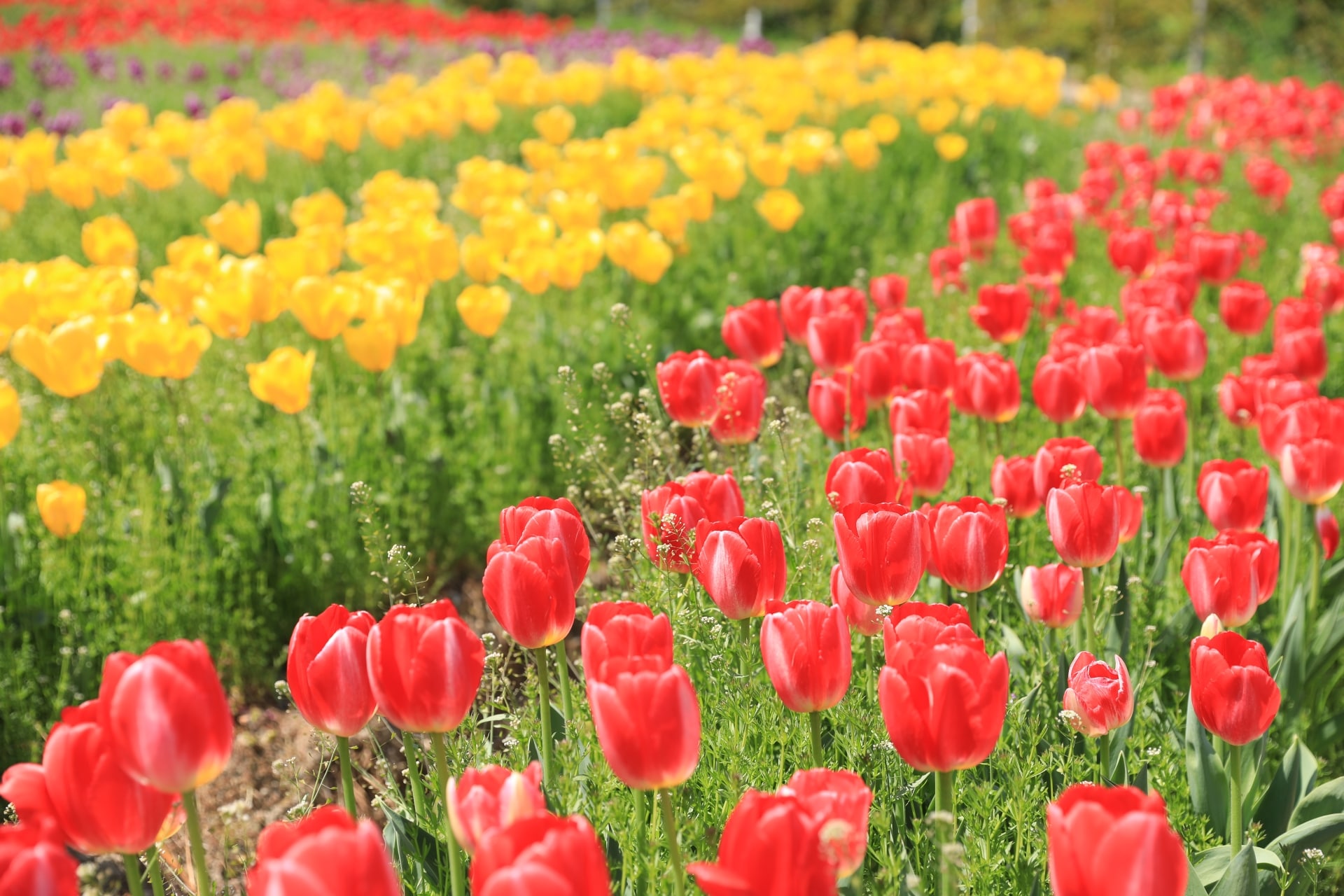 Sakai Harvest Hill is a farm park that has flower parks, animals, and other attractions. In spring, seasonal flowers bloom, cherry blossoms from the end of March to the beginning of April, rape blossoms in March, tulips in April, and roses in May. Tulips have various colors such as red, yellow, white, and pink. The shape of flower petals depends on the kind.
There are some activities in Sakai Harvest Hill. You can see the town view of Sakai from the Ferris wheel. How about looking around the whole park while pedaling a duck boat? In the animal area, you can feed goats and sheep. Let's try horse riding. Which one is your favorite activity?
7.Joining Universal Easter Celebration in Universal Studio Japan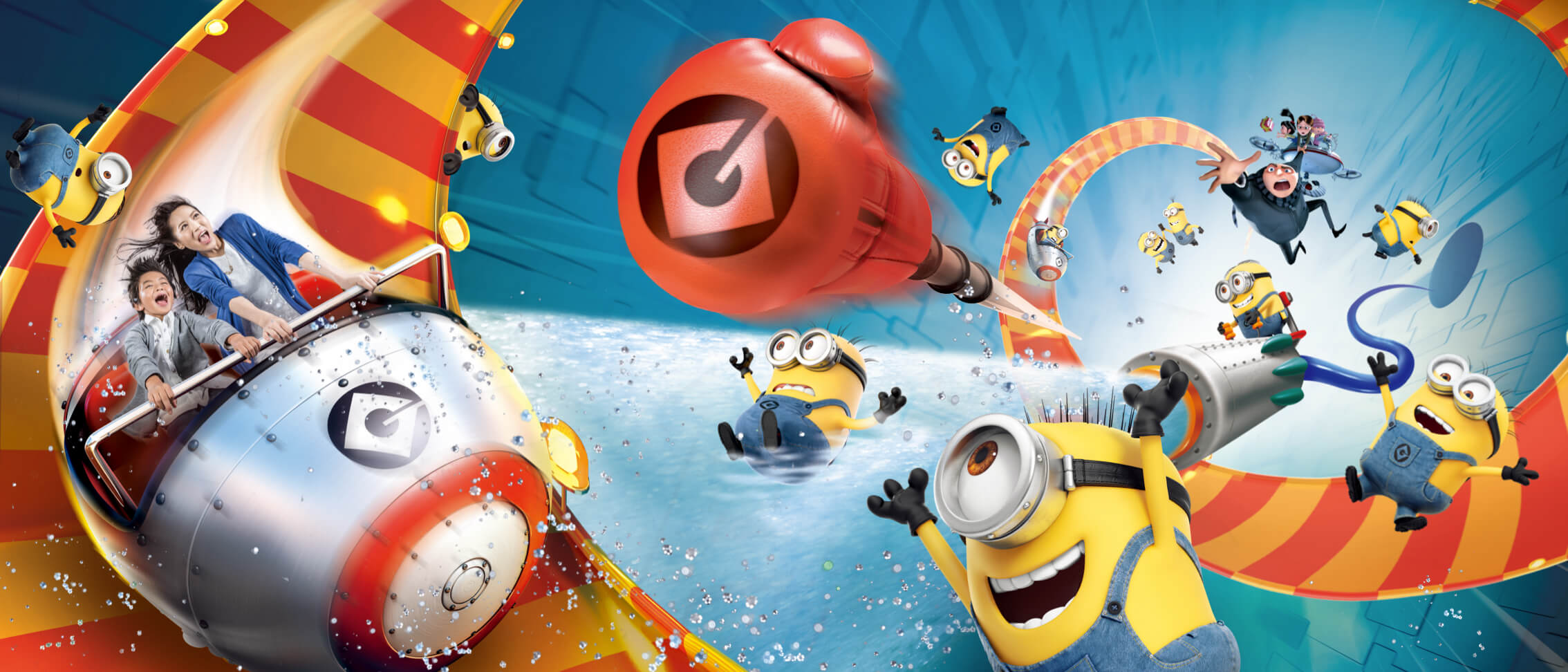 Universal Studio Japan is one of the places you shouldn't miss in Osaka. Flying Dinosaur is one of the most popular roller coasters based on Jurassic Park. Harry Potter and the Forbidden Journey is a 3D attraction where you can experience the world of Harry Potter.
Seasonal events are held throughout the year. Universal Easter Celebration is going on from the beginning of March to the end of June. The whole park is decorated with colorful flowers, rabbits, and easter eggs. Some characters put on easter costumes. Easter Egg Finding Rally is a popular spring program in which visitors roam around in the park to collect 4 Easter egg stamps. Don't miss the limited food for Easter, too!!
8. Going on a river cruise of a water bus, Aqua Liner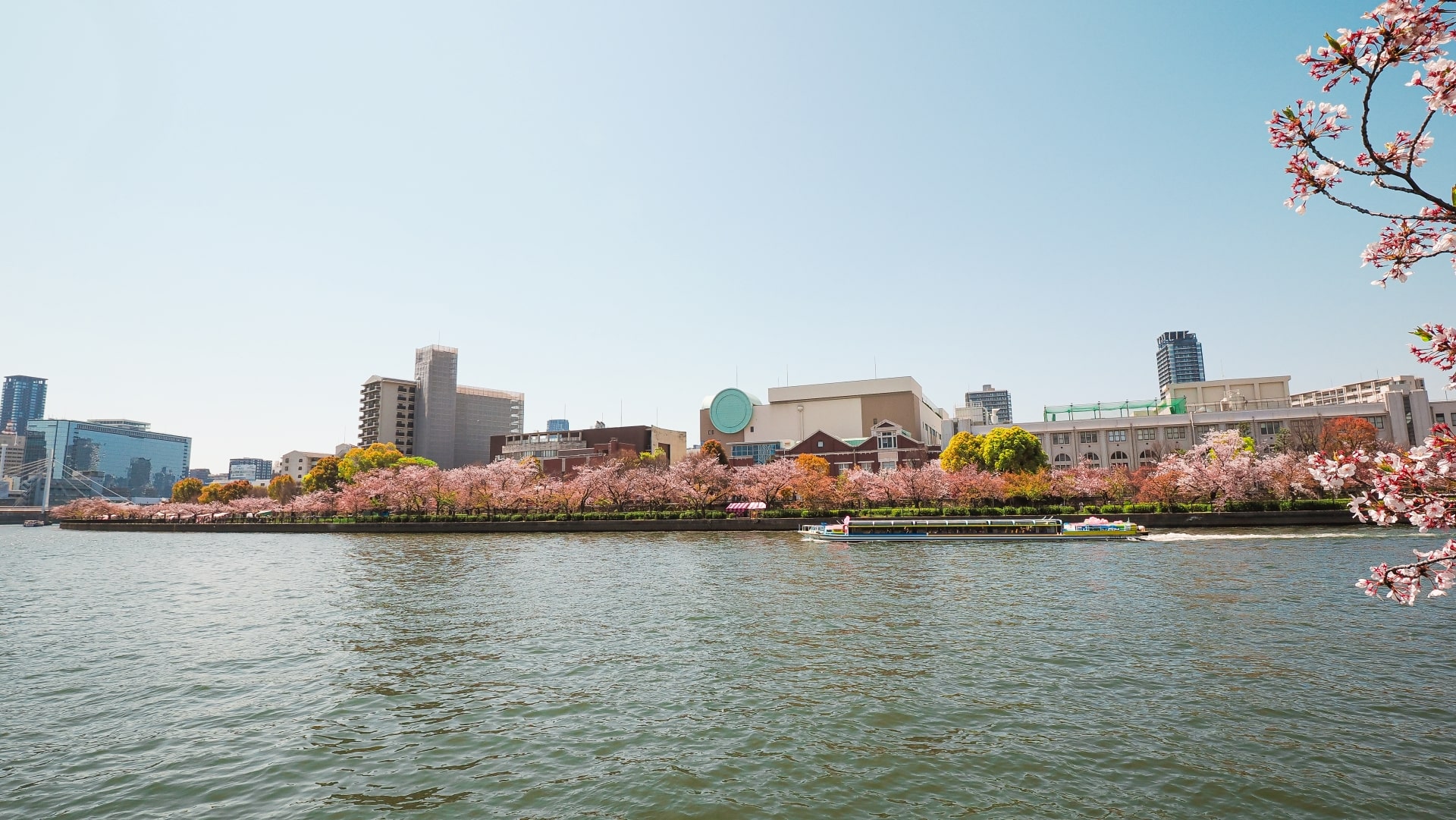 Aqua Liner is a water bus running on the Okawa River. The Okawa River is running through the central part of Osaka City.
Aqua Liner starts from a port near Osaka Castle and goes around Osaka City. It goes under the Shinshigino Bridge where you can see the Osaka Castle, and the Temma Bridge, and then you can find Osaka City Central Public Hall. The cruise also goes under the Yodoya Bridge and Namba Bridge, and then reaches Nakanoshima Rose Garden. After passing the Tenjin Bridge which connects to the longest shopping street in Japan, Tenjinbashisuji Shopping Street, the cruise comes back to the Osaka Castle Port.
You can enjoy the different faces of some of the famous tourist spots from the river. Especially in spring, there are many cherry blossoms along the riverside and the spring wind would make you feel refreshed.
9. Trying the best Japanese Whisky st Suntory Yamazaki Distillery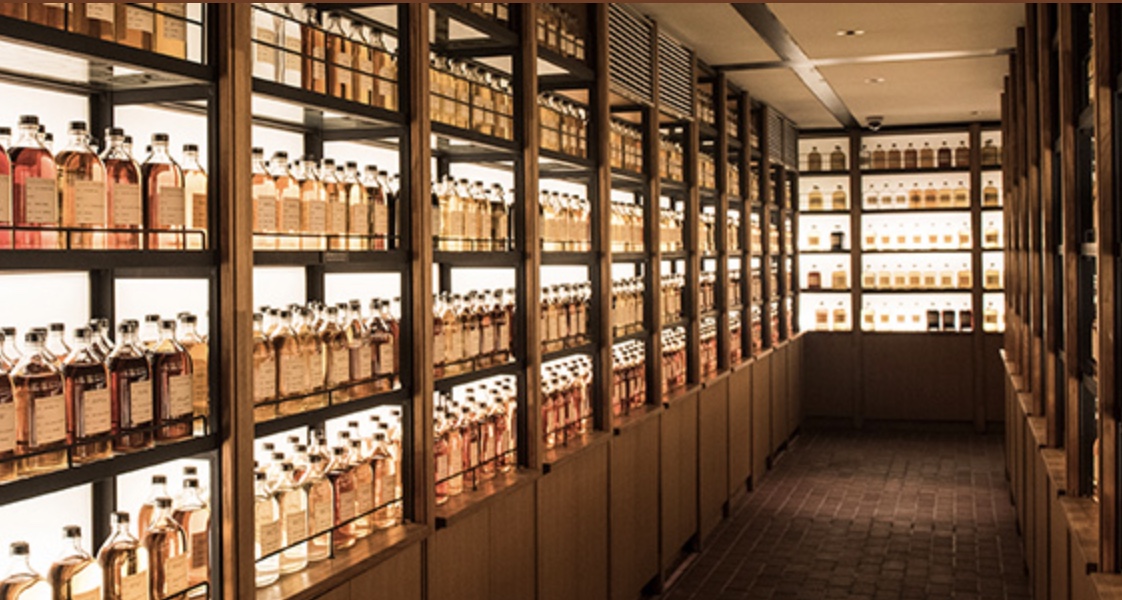 Have you tried Japanese whisky? Suntory Yamazaki Distillery is the oldest distillery of Japanese malt whisky, located in Mishima of Osaka. Yamazaki, one of the most popular Japanese whisky brands, is made with high-quality water in a good natural environment. The water used for Yamazaki is designated as the 100 best water in Japan. The huge number of unblended whisky and professional blenders are also the keys to brewing the best whisky. Yamazaki 12, which was distilled at Yamazaki Distillery, won Gold Award in the International Spirits Challenge 2003.
At Yamazaki Distillery, the exhibition of the history of Yamazaki will tell you its mission and secret story. There is a tour to learn how to distill Yamazaki whisky. Moreover, you can taste limited Yamasaki that is available only in Yamazaki Distillery. Let's visit after watching cherry blossoms near the distillery.
View Information
Hide
Information
| | |
| --- | --- |
| Access | 10 mins walk from JR Tokaido Line Yamazaki Station 10 mins walk from Oyamazaki Station of HAnkyu Kyoto Line |
| Address | 5-2-1 Yamazaki, Mishimagun Shimamotoch, Osaka |
| Business Hours | 10:00-16:45 |
| Closed | the beginning and the end of the year |
| Official Website | https://www.suntory.co.jp/factory/yamazaki/ |
10. Extending your trip to Mount Yoshino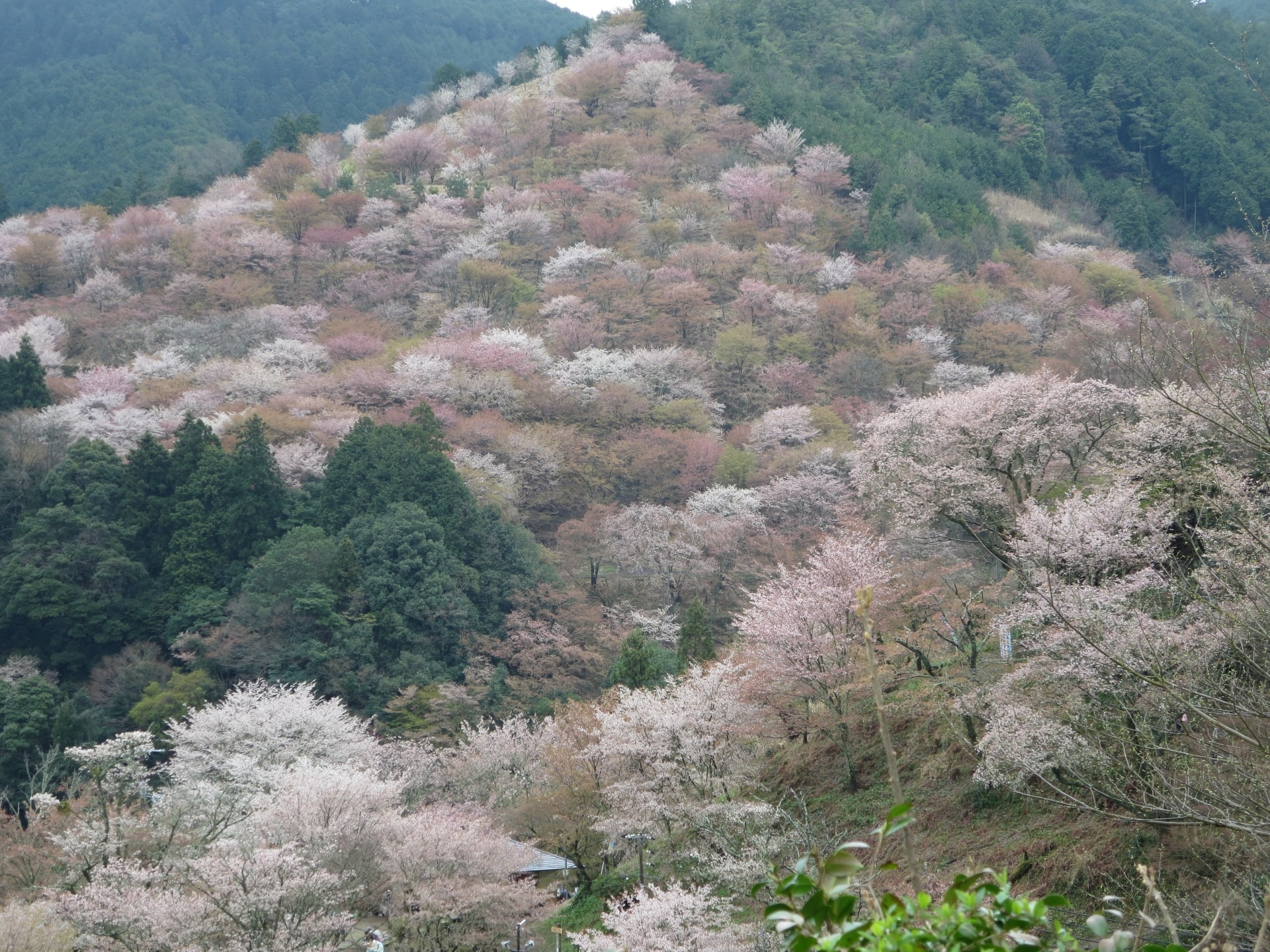 Would you want to extend your trip from Osaka? Mount Yoshino is a mountain located in the town of Yoshino in Nara Prefecture. It takes about 1 hour and 15 mins from Osaka by train.
Mount Yoshino is renowned for its cherry blossoms and attracts many visitors every spring. Including the main kind of cherry blossom, Shiroyamazakura, 30,000 trees of 200 kinds cover the mountain from ridge to ridge and valley to valley. Due to the dramatic and beautiful scenery, Mount Yoshino was designated as a World Heritage in 2004.
Shiroyamazakura is called "Ichimoku Senbon", which means you can see 1,000 trees at a glance. Shimoyamazakura is distributed in 4 different parts and blooms one after another from down to the top of the mountain. According to the blooming season, the cherry blossom trees are lit up at night time. Don't miss the best season in April!!
---
Thank you for reading till the end!
Enjoying a seasonal activity during your trip is one of the most pleasing things. The climate and weather in Osaka in spring are also the best to walk around wherever you want to see. I recommend you have a picnic under cherry blossoms. It is called Ohanami or Hanami, which is one of the traditional activities in Japan.
However, the best season for cherry blossoms is very limited like 2-3 weeks. So don't miss the best time!! Don't forget to check the weather and the flowering forecast before you come to Japan!!
Also, check out things to do in Osaka in other seasons!
▶10 Best Things to Do in Osaka in Summer
▶10 Best Things to Do in Osaka in Autumn
▶10 Best Things to Do in Osaka in Winter
---
▽Subscribe our free newsletter!▽
For more information about traveling and living in Japan, check these articles below, too!
▽Related Articles▽
▼Editor's Picks▼
---