OSAKA + KYOTO + NARA: 1 Week Itinerary
OSAKA + KYOTO + NARA Itinerary for 1 week: Best Things to See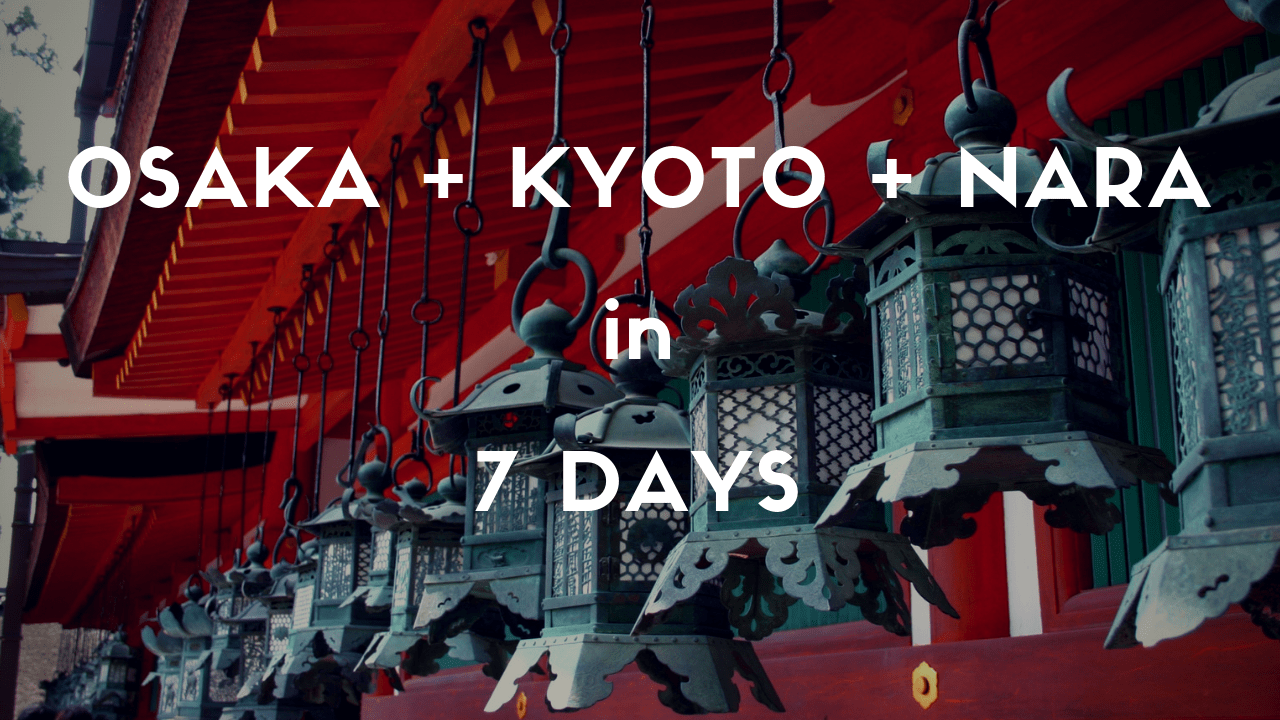 Are you planning your trip to Japan?? Most of first time visitors to western Japan visit Osaka + Kyoto and one of these neighbouring cities such as Hiroshima, Nara and Kobe. As I've already introduced previously the 1 week itinerary of Osaka, Kyoto and Hiroshima (1 week itinerary in Japan Osaka+Kyoto+Hiroshima), this time I'm going to share an ideal itinerary in western Japan with Osaka, Kyoto and Nara!
Osaka, Kyoto and Nara are popular tourist destinations in western Japan, and these three cities have numbers of must-see tourist attractions. Osaka is a big modern city offering its own unique culture, delicious local food, shops and entertainments while Kyoto and Nara present themselves as the symbol of ancient history in Japan. As all three prefectures are located next to each other in Kansai region, it's really convenient to travel these three cities together 😉
This Osaka+Kyoto+Nara one week itinerary includes the best highlights of each cities— best things to do, shopping tips and food guide and suggests how to spend your precious time wisely. So let's check it out 🙂
One week in Kansai Area (IN/OUT Kansai International Airport)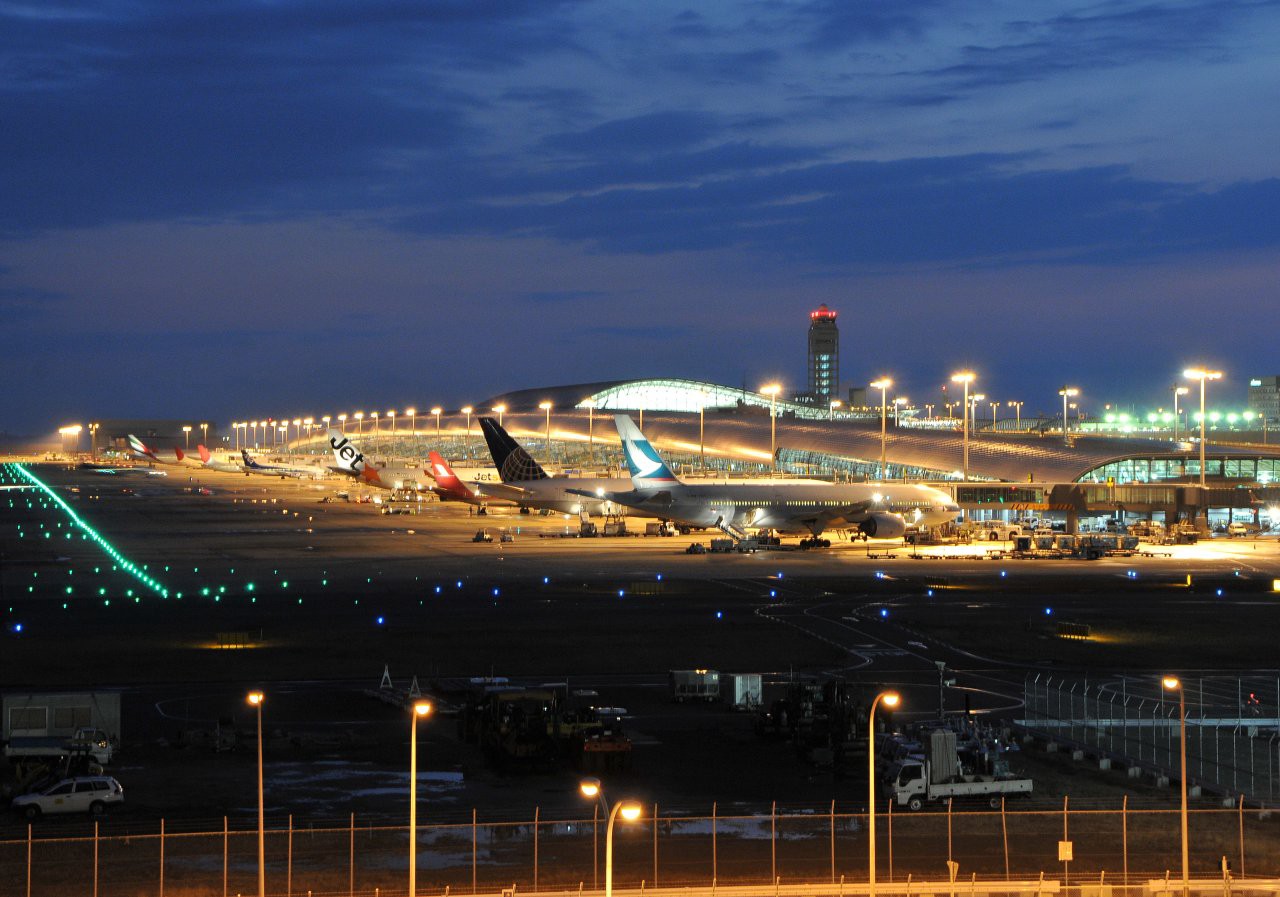 Day 1: Arrival to Osaka
Make sure to arrive in Osaka with an empty stomach! Cos you'd better start a trip with mouthwatering Osaka's local dishes! If you are looking for a good place to eat, Dotonbori would be the best neighbourhood in Osaka as hundreds of restaurants, cafe and bars are lined here. Enjoy Osaka's soul food such as Okonomiyaki and Takoyaki. Stroll around the neon street and make sure to take some pictures with famous shop displays such as the Glico running man and the gigantic crab. (Restaurant info ▶ Best Restaurants in Osaka )
For more exciting things to do in Osaka at night, please check the articles below:
Day 2: Osaka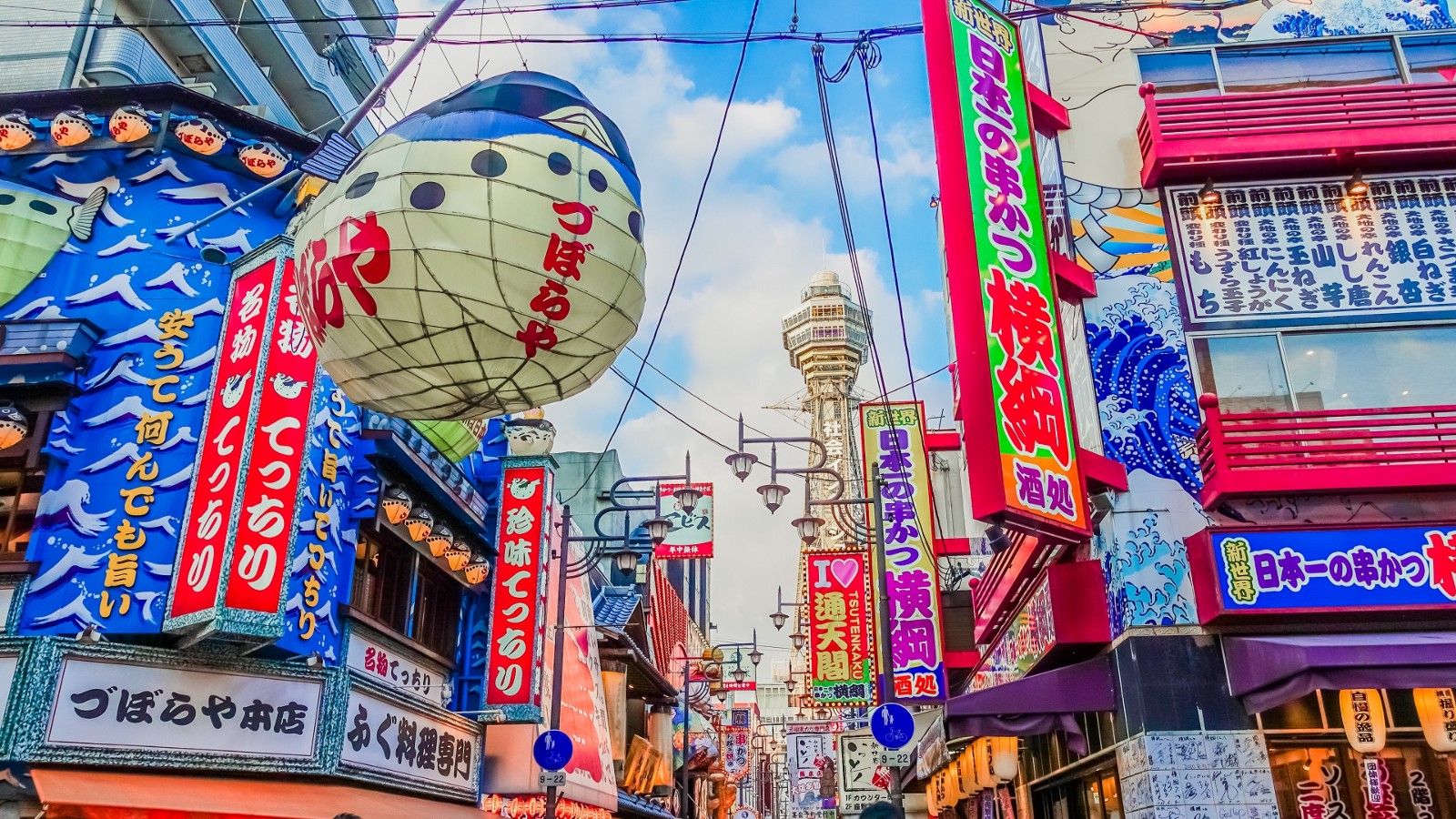 Seeing Osaka in one day is very possible. See the glorious Osaka Castle to explore the historical side of the city, then visit the old downtown of Osaka, Shinsekai (the new world). Shinsekai has the famous landmark, Tsutenkaku Tower and the area is well-known for the local dish called Kushikatsu (Deep fried skewers).
If you love shopping, head to Shinsaibashi where hundreds of shops are lined. Osaka is definitely one of the best cities in Japan for shopping as you can find a variety products at inexpensive price and unique souvenirs which are only sold in Osaka. (Shopping info ▶ What to buy in Osaka )
All of this can be easily done in one day! In case you need a quick tour guide, it's also recommended to join one of local tours and activities in Osaka! (Tours & Activities info ▶ Recommended tours and activities in Osaka)
If you want to visit the world's greatest amusement park, Universal Studios Japan (USJ), you may need one extra day! (Book Official e-tickets Now! →USJ e-Tickets Available Here! )
▼More info about Osaka▼
Day 3–4: Kyoto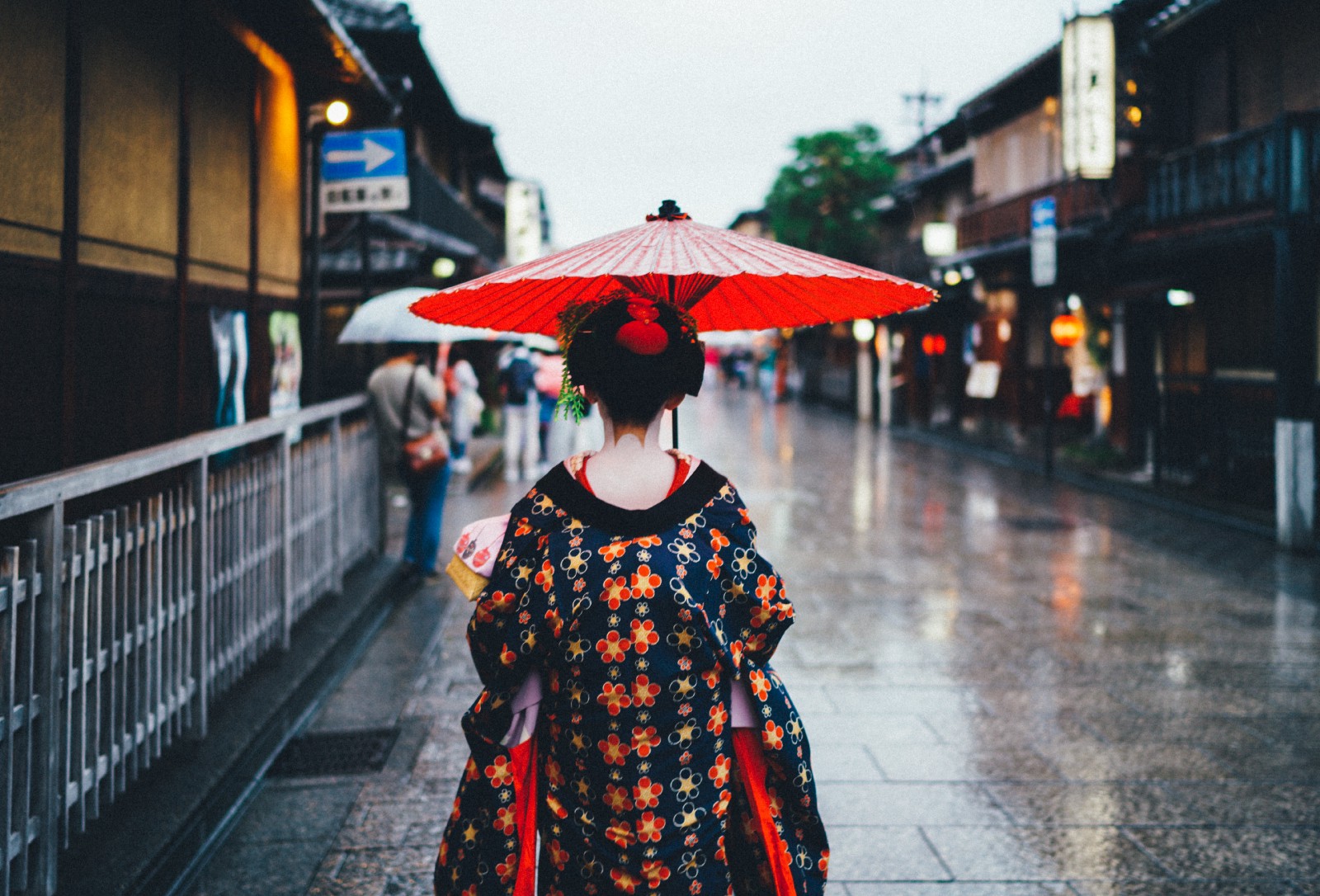 Move to the most beautiful historical city in Japan. Kyoto can be reached within 1 hour from Osaka by several trains connecting various stations in both cities.
Travelling Kyoto in 2 days sounds a bit harsh but it is very possible. Visit as many temples and shrines as you can on the day 1! Kinkakuji Temple(the golden pavilion), Kiyomizudera Temple (the temple with a large wooden terrace) and Fushimi Inari Taisha Shrine (famous red torii gates) are top 3 tourist attractions in Kyoto. There are also numbers of interesting historical monuments in Kyoto, such as colourful instagram worthy temples & shrines. Also when in Kyoto, make sure to indulge yourself with delicious Matcha desserts! (Restaurant info ▶ Best Restaurants in Kyoto)
On day 2, I highly recommend you to visit Arashiyama area, which is outskirt of Kyoto City. There are also numbers of historical sites but area is much richer in nature and the famous bamboo forest is located in this area.
Joining a tour or activity is also recommended in this historical city. You can be guided by local and learn the deep culture and history of Kyoto more. (Tours & Activities info ▶ Recommended tours and activities in Kyoto )
Also Kyoto is great place to shop local souvenirs such as traditional crafts and matcha products 🙂 Make sure to stop by at local souvenir stores and shop special souvenirs before you leave. (Shopping info ▶ What to buy in Kyoto)
▼More info about Kyoto▼
Day 5–6: Nara
Nara City can be access from Kyoto by train within 1 hour by JR Nara Line (from Kyoto station to Nara station), and 1.5 days could be enough to see the main highlights of the city. Nara was the first capital city of Japan since 710, before Kyoto. As much as visitors enjoy Kyoto, Nara is another historic treasure of Japan we shouldn't miss out. There are numbers of historical sites in Nara, including Japan's oldest and largest temples.
Don't miss Todaiji Temple, one of the most important temples in Japan, known for the 15m Buddha statue. The temple is located within Nara Park, which is famous for deer and over 1,000 of them are freely roaming in the park. Also the world oldest wooden building, Horyuji Temple and the famous lantern shrine Kasuga Taisha are must-see sights in Nara.
▼ More info about Nara▼
Travelling Nara with limited time?? Then I'd highly recommend you to join "Nara Half Day Trip Walking Tour", which allows you to see the best highlights of Nara in a half-day with a local guide! You can see the Great Buddha, play with adorable deer, explore the historical sites and streets and more!
Check the link below for more details about the tour 🙂
In the afternoon of day 2, let's move back to Osaka to spend the last night before you leave! Nara to Osaka takes less than 1 hour by train. Take JR Yamatoji Line from Nara station to Osaka station.
Enjoy the last delicious supper in Osaka! Have you tried all Osaka local dishes?? Make sure to fill your stomach up with local delicious treats for the last time 🙂
Day 7: Leave from Osaka
Be sure to get to Kansai International Airport (KIX) on time! It's approx 50 km away from the city centre and takes about 1 hour to reach by train or bus.
In case you miss out shopping souvenirs during the trip in Osaka, Kyoto and Nara, don't worry, KIX is one of the best places to shop souvenirs in Japan! There are numbers of shops offering a variety of local products of western Japan! (Shopping info ▶ What to Buy at Kansai International Airport )
Make your trip to Kyoto the most memorable one! Japan Wonder Travel offers the best private tours across Japan including Kyoto. You can see the best highlights and explore the city in depth in one day! Check out the link below and see various kinds of private tours offered in Kyoto today!
▶︎Kyoto Private Full Day Walking Tour [Customizable]
Suggested Itineraries in Japan
▷ 3 Days in Kyoto
▷ 5 Days in Kyoto
▷ One Week in Kyoto, Osaka and Hiroshima
Thanks for reading my suggested Osaka+Kyoto+Nara itinerary for one week! I hope this itinerary can help you to plan a perfect trip in western Japan! More info about Kansai area (western Japan), here are some more articles to check out!
▽Related Articles▽
▼Editor's Picks▼
---