Best Things to Do at Universal Studios Japan
Universal Studios Japan: all things to do before you visit USJ in Osaka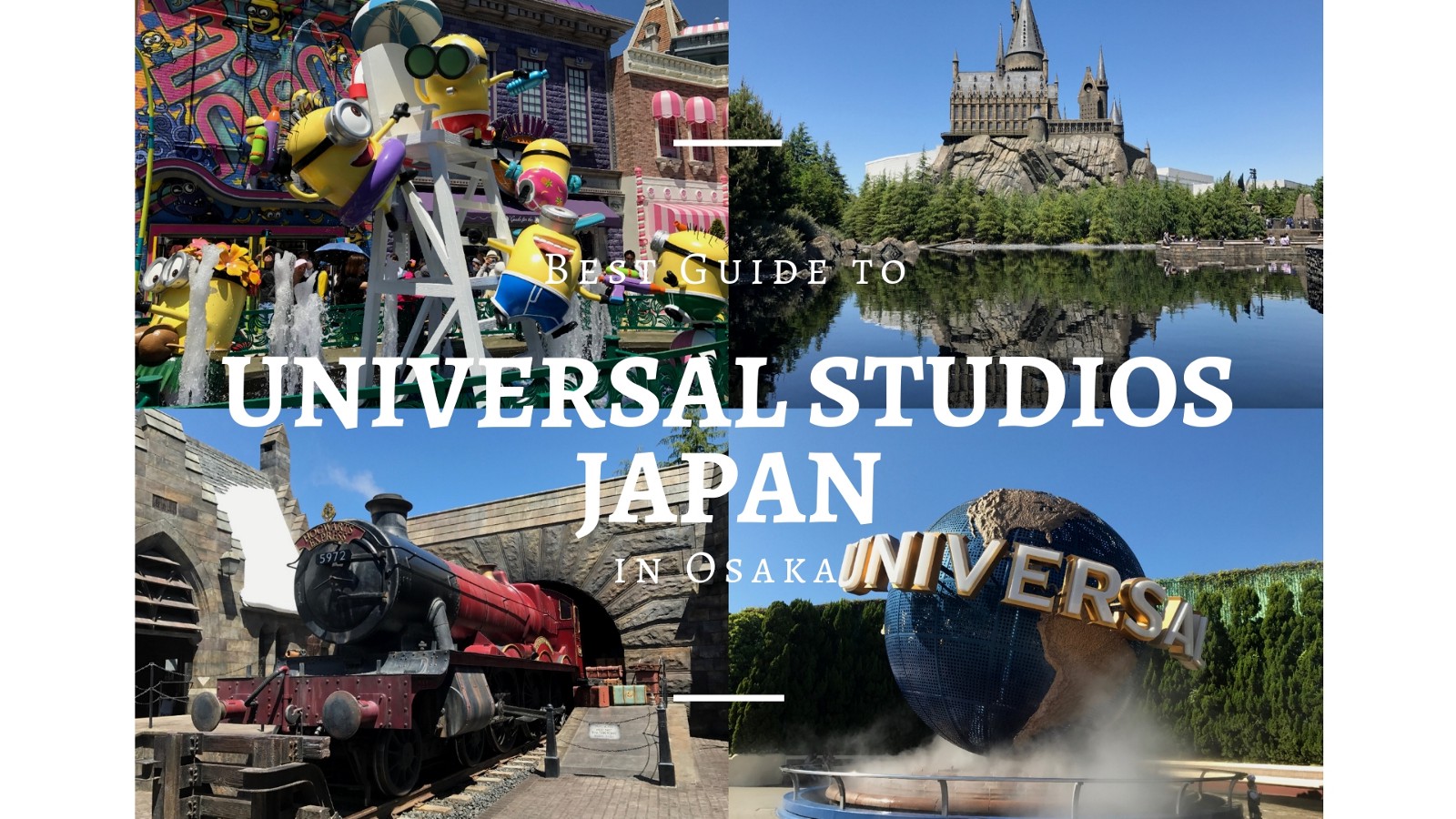 Osaka is a prefecture in Japan well known for its great food and unique culture even within Japan. It is also a place rich in history; you will find prehistoric tombs, castles, Shinto shrines, and Buddhist temples.
However, the most visited place in Osaka for both Japanese and international visitors is Universal Studios Japan. Actually, not only is it the most visited place in Osaka but also one of the most visited places in all of Japan.
<< Book your Universal Studios Japan Osaka e-tickets here! >>
Universal Studios Japan, also known as USJ, is popular for its many fun attractions, special seasonal events, unique food, and well-loved characters. The park, as you may already know, is based on movies made by Universal Pictures. But you will also see many more themes such as Sesame Street, Peanuts, Hello Kitty, Monster Hunter, and Nintendo.
The park is huge and you will most likely not be able to enjoy the entirety of the park in a single day. However, there are ways you can enjoy USJ more efficiently. And that is where this article may come in handy. In this article, we are sharing with you the best things to do as well as tips to spend your limited time at Universal Studios Japan wisely.
*Please note that this article contains affiliate links.
---
1. USJ Overview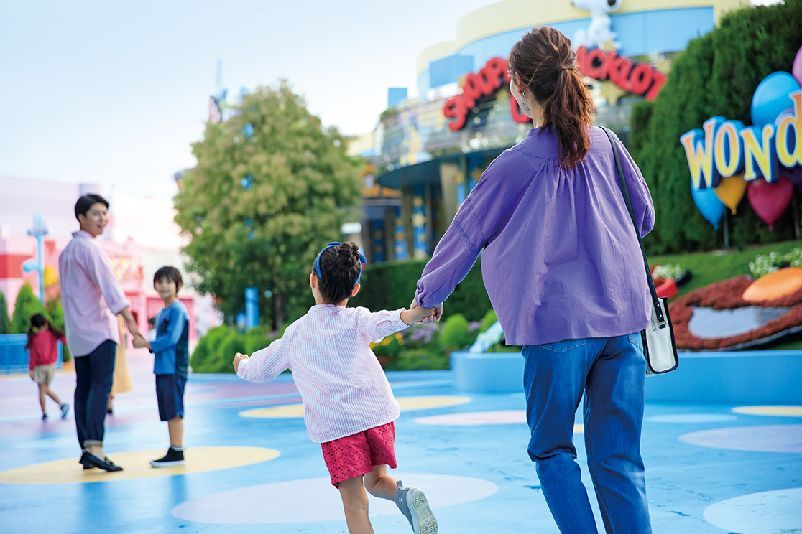 Universal Studios Japan opened in march 2001, making it the first Universal Studios to open out of the US. It is one of the six Universal Studios theme parks around the world. As of the late 2010s, USJ is ranked as the fourth most visited theme park in the world (annually).
The park just celebrated its 20th anniversary, and as of this moment, there are 10 areas with over 50 attractions. Just as I previously mentioned, the park is mostly based on the world of movies from Universal Studios. It is a must-go for those who are movie lovers.
Of course, the great variety of thrilling rides, the many areas with different themes, and the constantly renewing events that occur all year long are just some of the attractive points that make USJ such a popular theme park for people from Japan and all around the world of all ages.
2. Attractions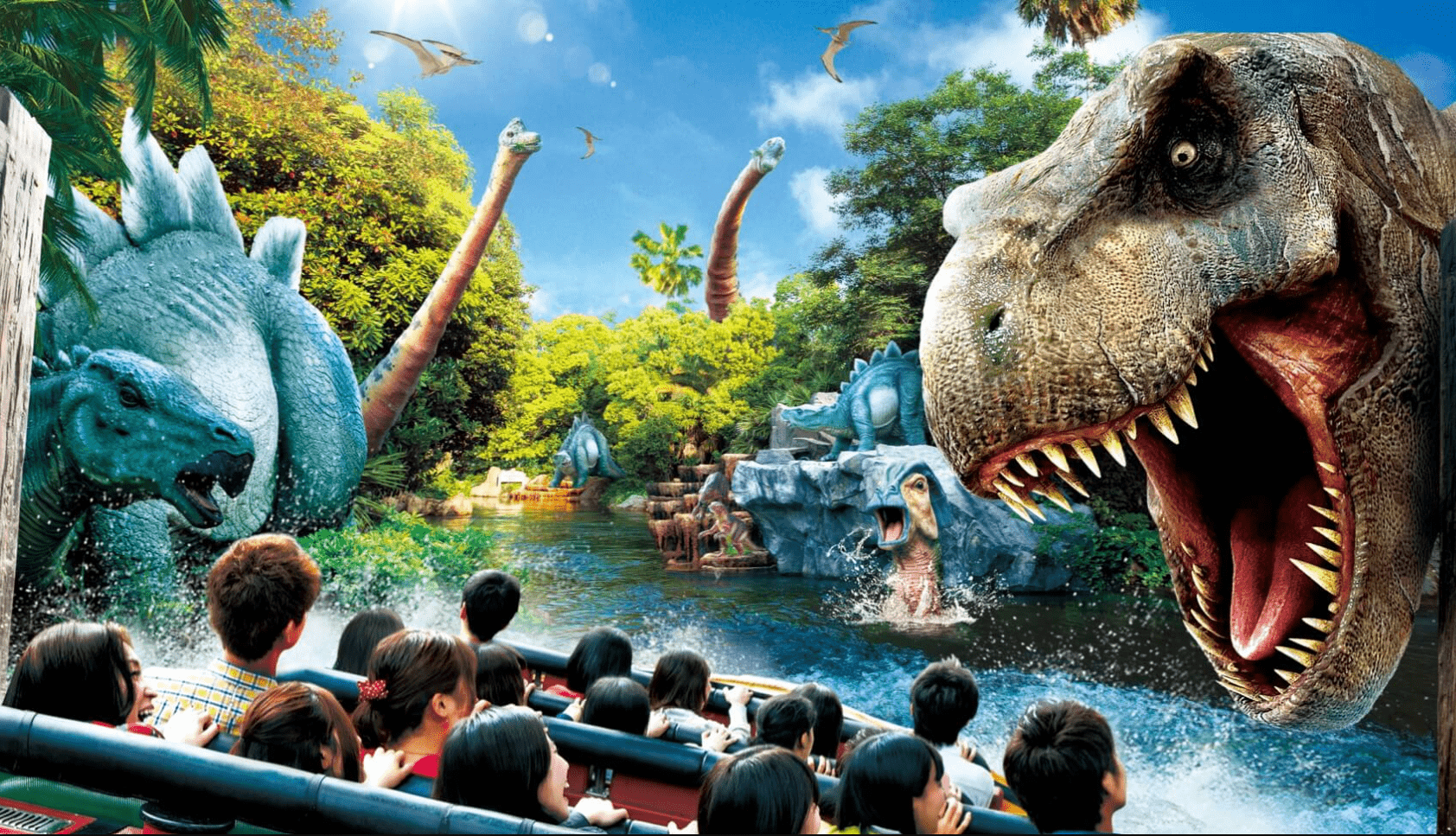 Just as I previously mentioned, Universal Studios Japan has 10 areas with over 50 attractions. Obviously, some attractions are more popular than others, so one thing you should definitely do is check which attractions interest you prior to your visit. One thing you can do is download the Universal Studios Japan app. This app will not only provide you with a detailed map of the park but also indicate how long are the ques at every attraction.
Another thing you should know is that you might not be able to fully enjoy attractions or areas at Universal Studios Japan only with a Studio Pass (admission ticket). The admission tickets allow you to ride and experience attractions in the park, but it might take up to 3 hours in line depending on the ride. In the worst-case scenario, you might not be able to enter an area due to restrictions on number of people who can enter that area.
There are a few ways you can resolve this which to get one of the following:
Get an "Area Timed Entry Ticket" or a "Standby Entry Ticket"
Get an Express Pass
The Area Timed Entry Ticket and Standby Entry Ticket are issued for popular areas such as the Super Nintendo World. These tickets can be obtained from the USJ official app (before or during your visit) or at a ticket kiosk in the park. Area Timed Entry Tickets are distributed first, and then Standby Entry Tickets are distributed afterward. Depending on how crowded the park is on that day, the number of tickets may differ, so be sure to get a ticket for the areas you don't want to miss out.
Another way to get into popular areas or rides is by getting a Universal Express Pass. With a Universal Express Pass, you can skip the long lines and get a priority entrance ticket to popular rides. I will explain more about these Express Passes later in this article.
Once you have these points covered, all you need to do is decide what areas and attractions you want to enjoy during your visit. You can check out about the best rides at USJ in the following article!
3. Shows and Parades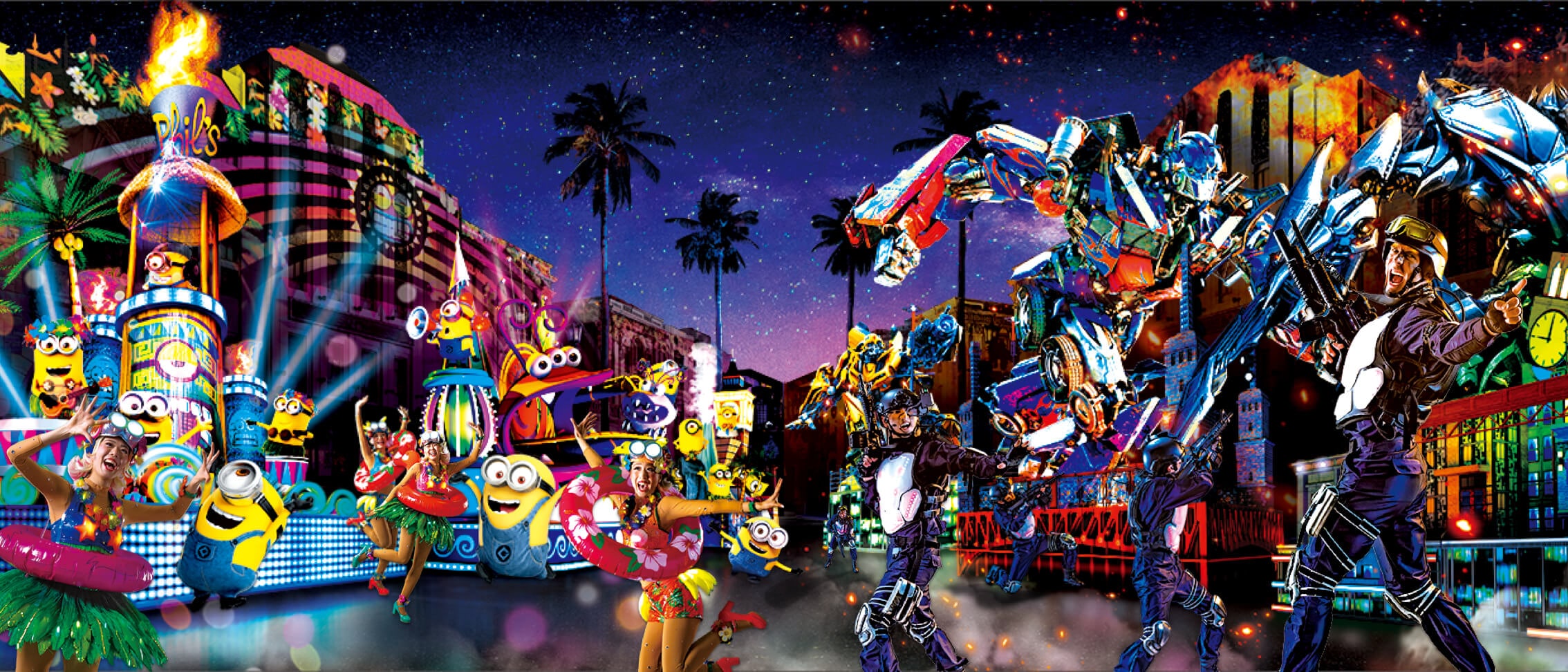 Other than the areas and rides you can enjoy at Universal Studios Japan, we cannot forget about the different shows and parades that can be seen at the park. Some of these shows and parades may be seasonal, meaning that they can be enjoyed only for a limited time. And others are the ones that you can enjoy all year long.
Some of the shows you don't want to miss include the incredible on-water stunts of the "Waterworld show", the always fun "Universal Monsters Live Rock And Roll Show", and of course the main event after sunset which is the "Universal Spectacle Night Parade".
Regarding the seasonal shows and parades, be sure to check the official website to see what is available on the day of your visit.
4. Food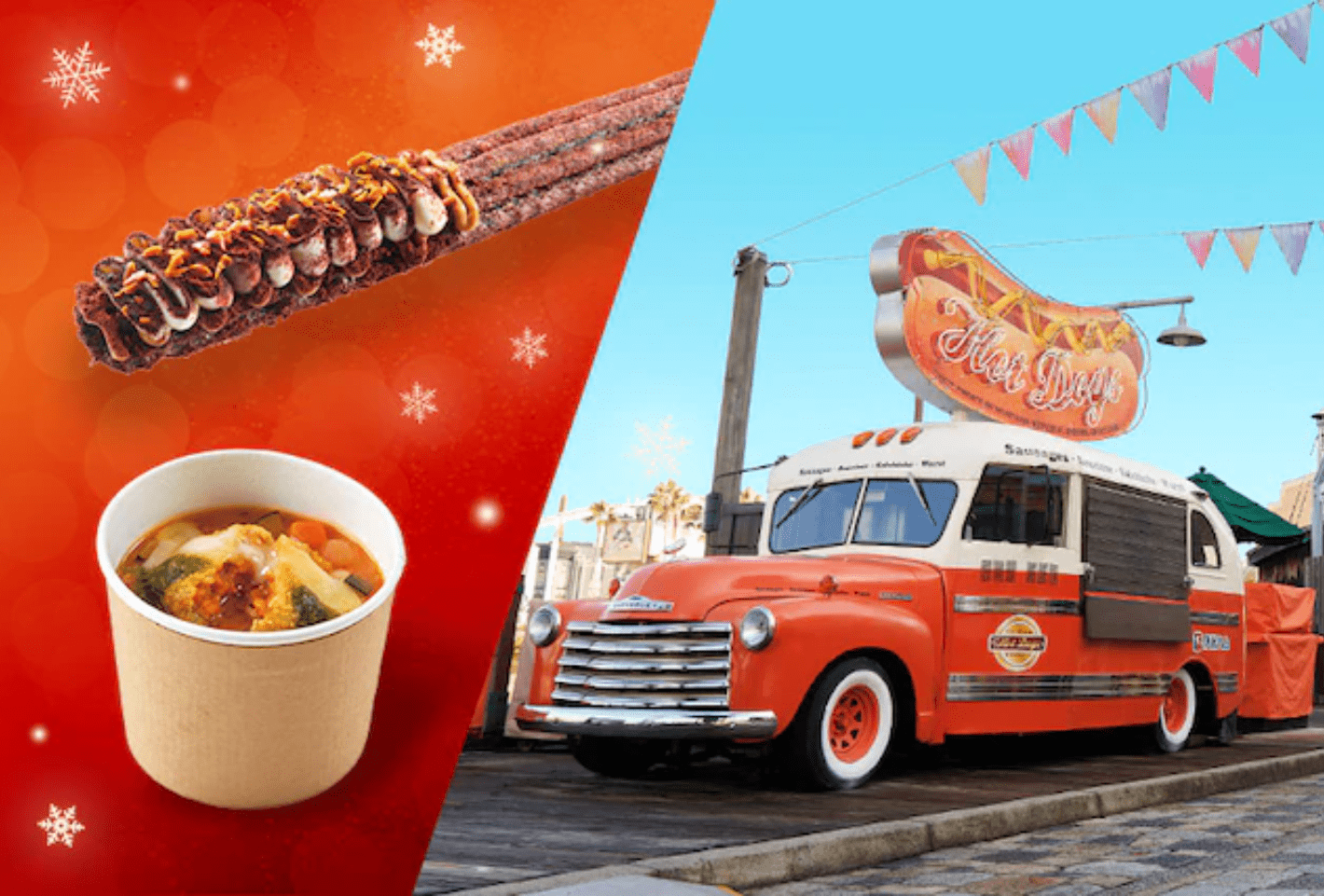 Another thing to look forward to is the variety of unique and tasty on-the-go foods you can only find at USJ. The problem is that there are so many choices from where you can choose. Each area in the park has its own unique set of attractive foods, so that is another thing you may want to check out prior to your visit.
Some of the most popular on-the-go foods include the "Turkey Leg" at Jurassic Park, the "Minion Cookie Sandwich" at Minion Park, and the "Butterbeer" at The Wizarding World of Harry Potter.
And there are also the foods that you can find in various areas of the park such as "Popcorn" and the "Churritos". You can buy different types of popcorn containers depending on the area you go to. And in the case of the churritos, you will find different flavors depending not only on the area, but also depending on the season.
5. Souvenirs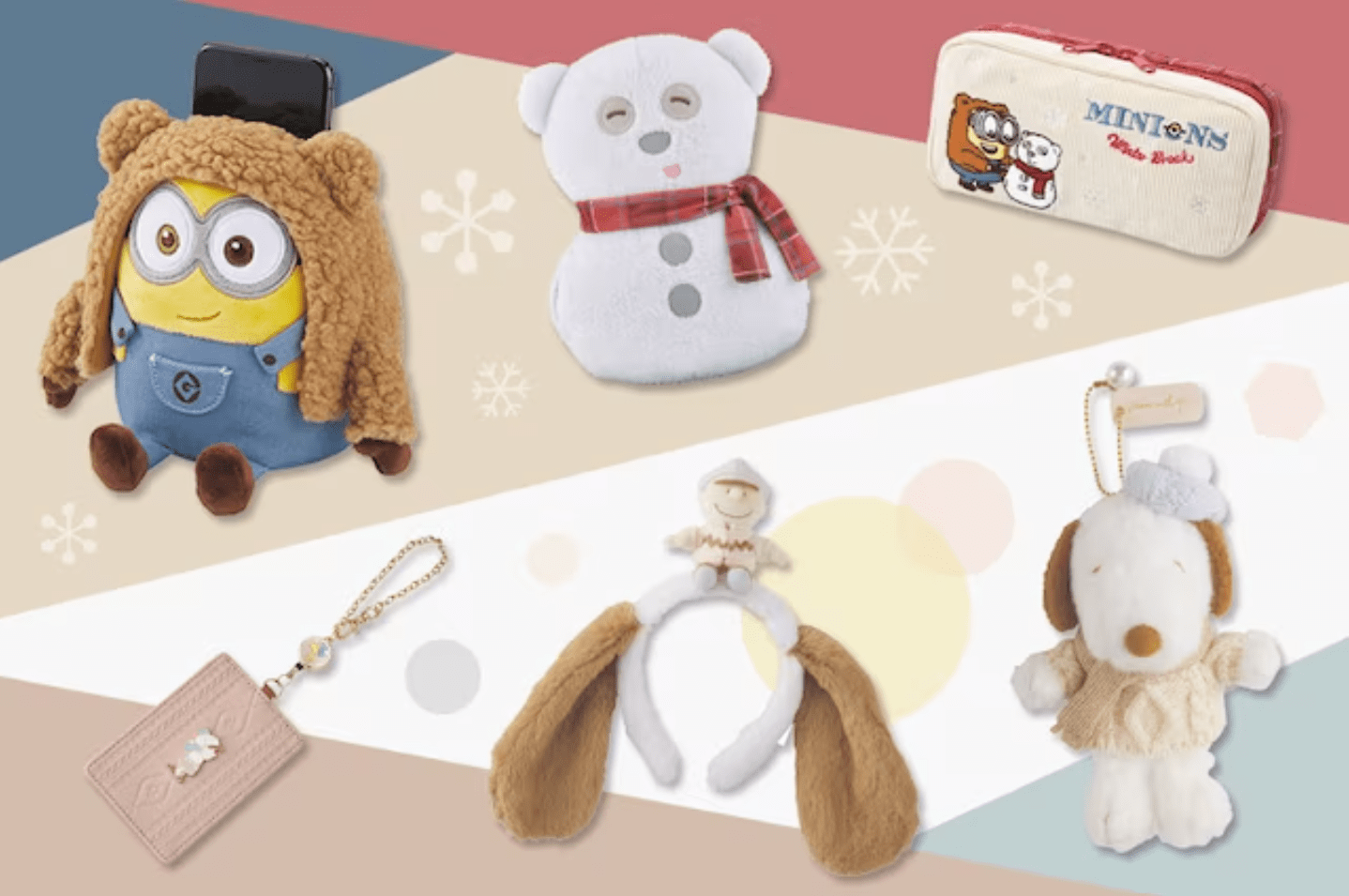 Once you come to Universal Studios Japan, you will most likely want to get a souvenir, either for yourself or to take back home as a present. Same as is the case with on-the-go foods, you will find a wide variety of souvenirs in the different areas of the park. There is also special seasonal merchandise that can be bought during that specific season.
You can find pretty much anything: from Snoopy-ear headband and Super Mario hat to E.T. plushies and Harry Potter magic wands. You will also find cookies, chocolates, and other types of snacks for your favorite characters. And don't forget about the popcorn buckets which are another popular item that many people look forward to when visiting USJ.
6. Hotels
Just as I mentioned before, it is pretty much impossible to enjoy Universal Studios Japan in a single day. For those who would like to go to the park for multiple days, or if you want to stay the night before in a nearby hotel, here are two of the official hotels of USJ and how to book them online with the best deal. Both of these hotels are located right next to the park, making them ideal for the occasion.
The Park Front Hotel at Universal Studios Japan
The Park Front Hotel is officially the hotel located closest to Universal Studios Japan. It is literally located right outside the main gate, as the name implies. The "Park Front Concierge" will help you not only with knowledge about USJ but also about sightseeing in Osaka in general.
<<Book THE PARK FRONT HOTEL now!! >>
Hotel Kintetsu Universal City
The Hotel Kintetsu Universal City is another hotel located right near the main entrance of USJ. This hotel offers rooms that are themed like Sesame Street. If you are a Sesame Street fan, there is no reason to not stay here.
<< Book HOTEL KINTETSU UNIVERSAL CITY now!! >>
▽More recommended hotels near Universal Studios Japan in Osaka▽
7. Tickets and Fast Passes
When it comes to tickets, you should know that there are several types from which you can choose. The main types are the 1-day pass, 1.5-day pass, and 2-day pass. But other than these park admission tickets, there are also the Fast Passes we previously mentioned in this article. There are also a wide variety of Fast Passes that you can purchase; each including different combinations of areas and attractions you can enter. These Fast Passes will allow you to spend your limited time at Universal Studios Japan in a much more efficient way.
Tickets for Universal Studios Japan can be purchased in various ways. Here are some of the ways you can get a ticket
From the Official Web Ticket Store
Directly from the ticket booth at USJ
At LOWSON convenience stores
From a partner hotel (along with the hotel reservation)
From a Travel Agency
<< Book your Universal Studios Japan Osaka e-tickets here! >>
Some of the ways to purchase a ticket mentioned above can be difficult if you don't speak Japanese. In the following article, we not only explain the different types of tickets and fast passes, but we also provide an English-friendly website where you can make the bookings you require.
8. Access
Located on the west side of Osaka, it only takes by train about 11 minutes from Umeda station or 16 minutes from Shin-Osaka station. The nearest train station is Universal-City Station (ユニバーサルシティ駅) of the JR Yumesaki Line (JRゆめ咲線) which you can take from Nishikujo Station (西九条駅). From Universal-City Station, it takes less than 5 minutes walking to the main entrance of the park.
For more details on the time it takes and how much it costs from different lacations, check out the following article.
---
▽Subscribe to our free news magazine!▽

For more info about Universal Studios Japan Osaka and other theme parks in Japan, check these articles below!
▽Related Articles▽
▼Editor's Picks▼
---