10 Best Rides at Universal Studio Japan
10 Best Attractions at USJ Osaka!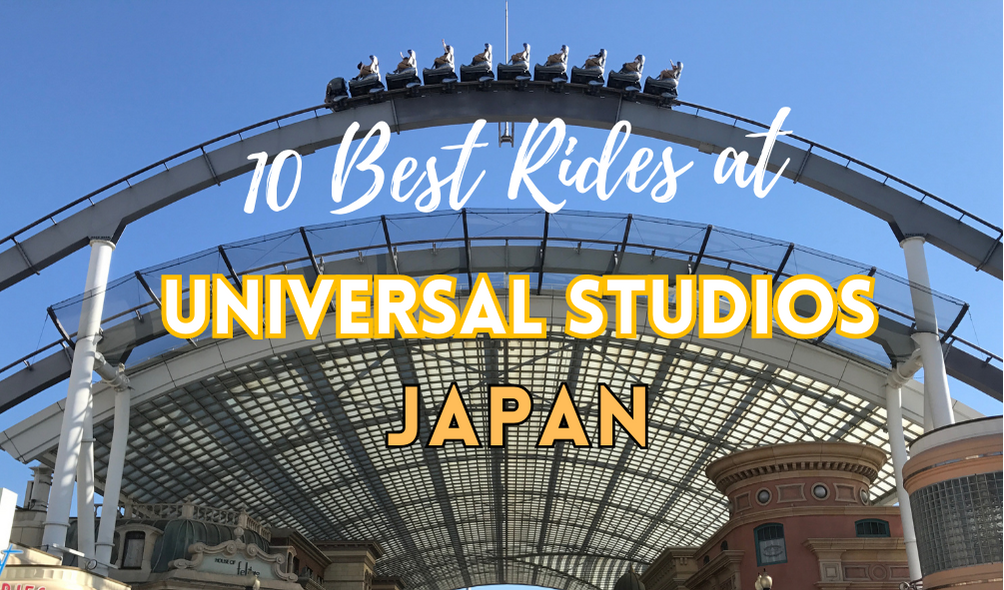 If you like amusement parks and you are going to visit Osaka area, USJ (Universal Studios Japan) it's a 'must-do' in your list! As a big fan of amusement parks, in my opinion Universal Studios Japan have the best rides of all Japan. Here I'm going to introduce the best rides in USJ and useful tips to save time!
Universal Studios Japan has gained great popularity in recent years with its new and incredible areas as Harry Potter world or Nintendo zone and attracts both tourists and locals on average 13 million people each year! But that also means that rides has unbelievably looong queue, and especially at the most popular attractions the waiting time can be over 200 minutes!! So here I'd like to suggest you two tips to avoid as much as possible the waiting time.
First one is using an Express Pass, which can be purchased with your ticket. Using Express Pass, your waiting time could be reduced to 20~30 mins!
<< Book your Universal Studios Japan Osaka e-tickets here! >>
Second tip may not be a direct way to shorten your waiting time, however it could help. The park it's huge and have many rides and attractions, so it can be a bit of a overwhelming at first and you may find yourself going from one area to another aimlessly and going up to the attractions that catch your eye. That's fine if that's what you like, but you may not be able to go on some of the more popular attractions because you use your time elsewhere. Also, some areas like Harry Potter or Nintendo World have a limited capacity and you can only stay there for a short time. So my second recommendation it's choose only best rides and avoid other attractions, optimizing your time.
That's why here I have picked 10 Best Rides at USJ, which allow you to spend smarter time to enjoy the fun rides, explore the shop and be impressed by the park's show. Wanna check it?!
*Please note that this article contains affiliate links.
1. Harry Potter and the Forbidden Journey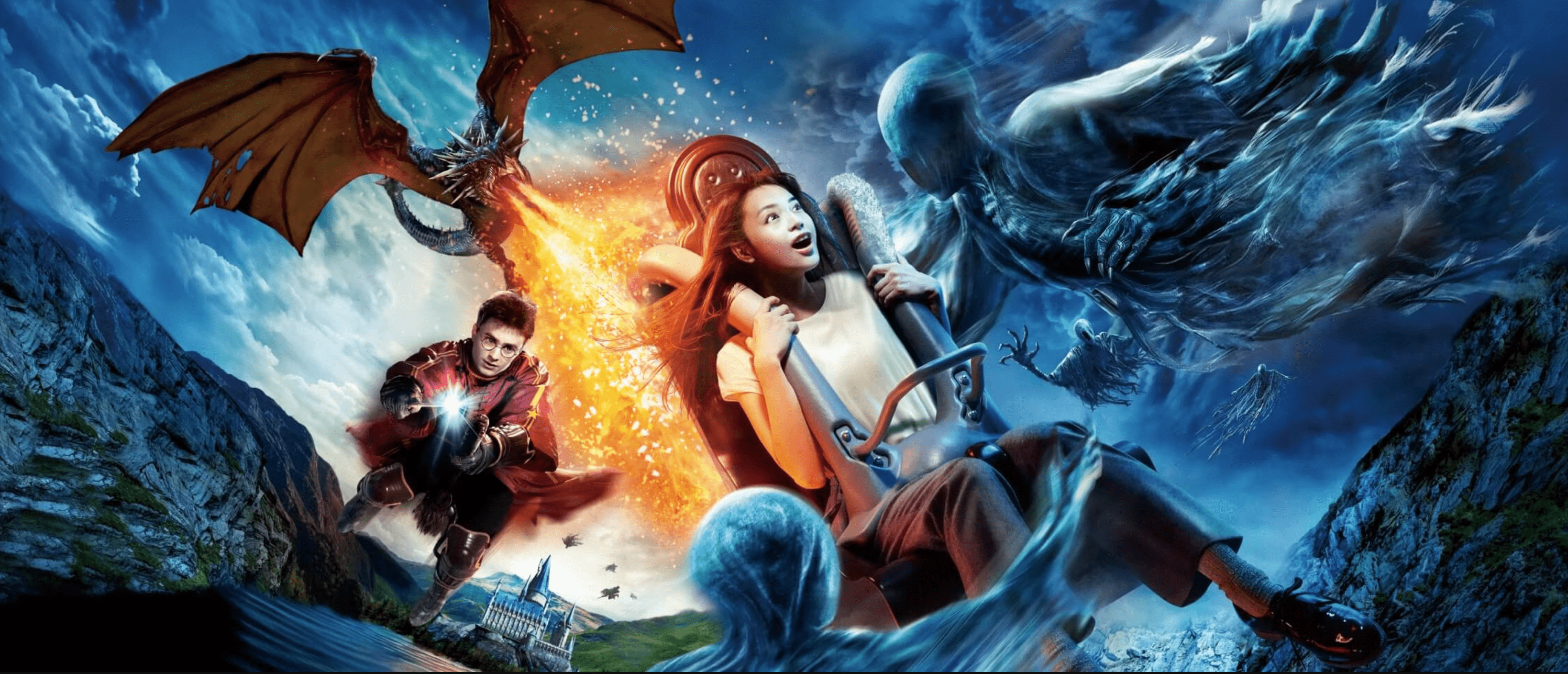 This was by far my favorite attraction of all! Totally worth the wait time. I have been to many amusement parks in different countries, but this ride was a totally new experience. Harry Potter and the Forbidden Journey it's a 4D experience that will make you feel like getting into the real wizard world but at the same time with all the adrenaline of a roller coaster.
Don't miss the chance to get a wonderful experience with this unique 4D ride!
2. Mario Kart: Koopa's Challenge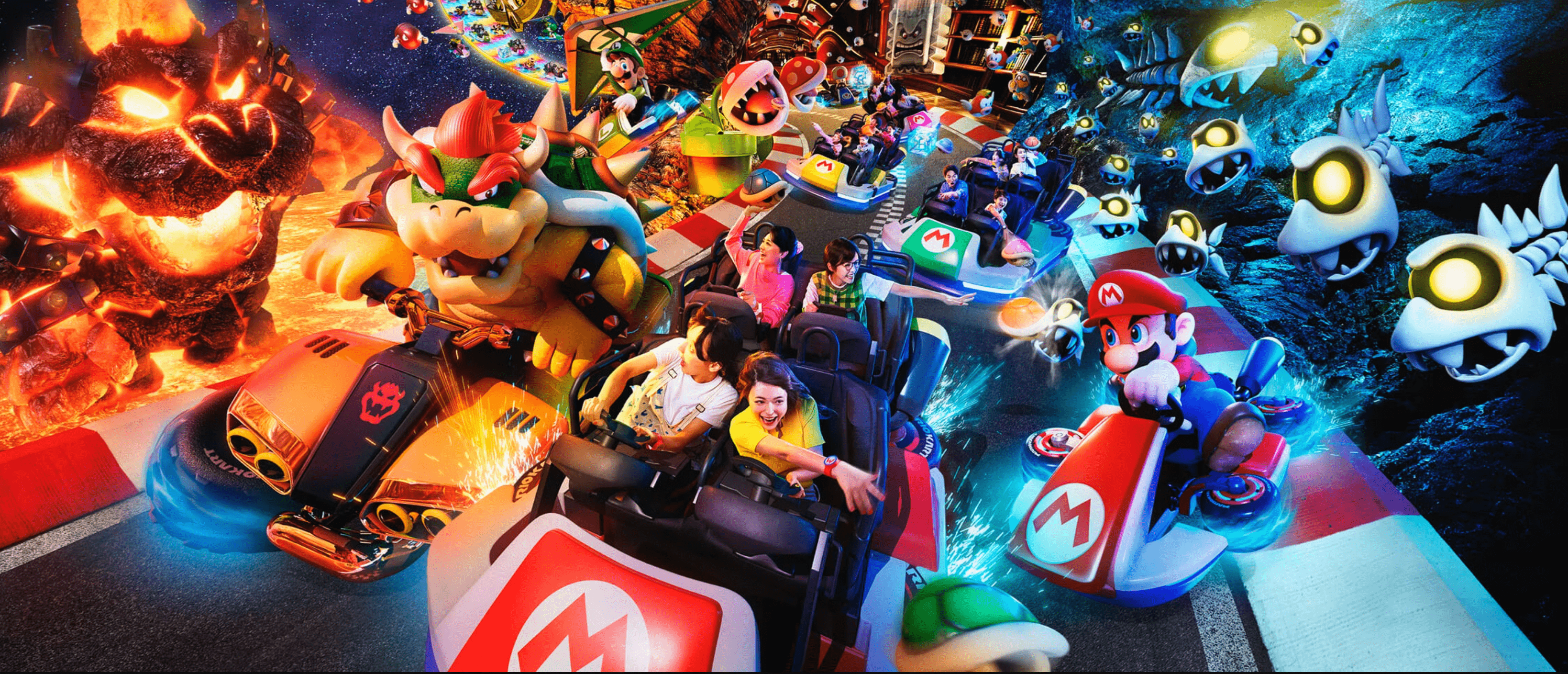 One of the most awaited new attractions! Especially for fans of the mythical and famous Mario Kart game from Nintendo. How many times have you thought it would be great to play Mario Kart in real life? Well, now you have the chance! A unique experience only available in Japan that will take you back to your childhood.
3. Jurassic Park – The Ride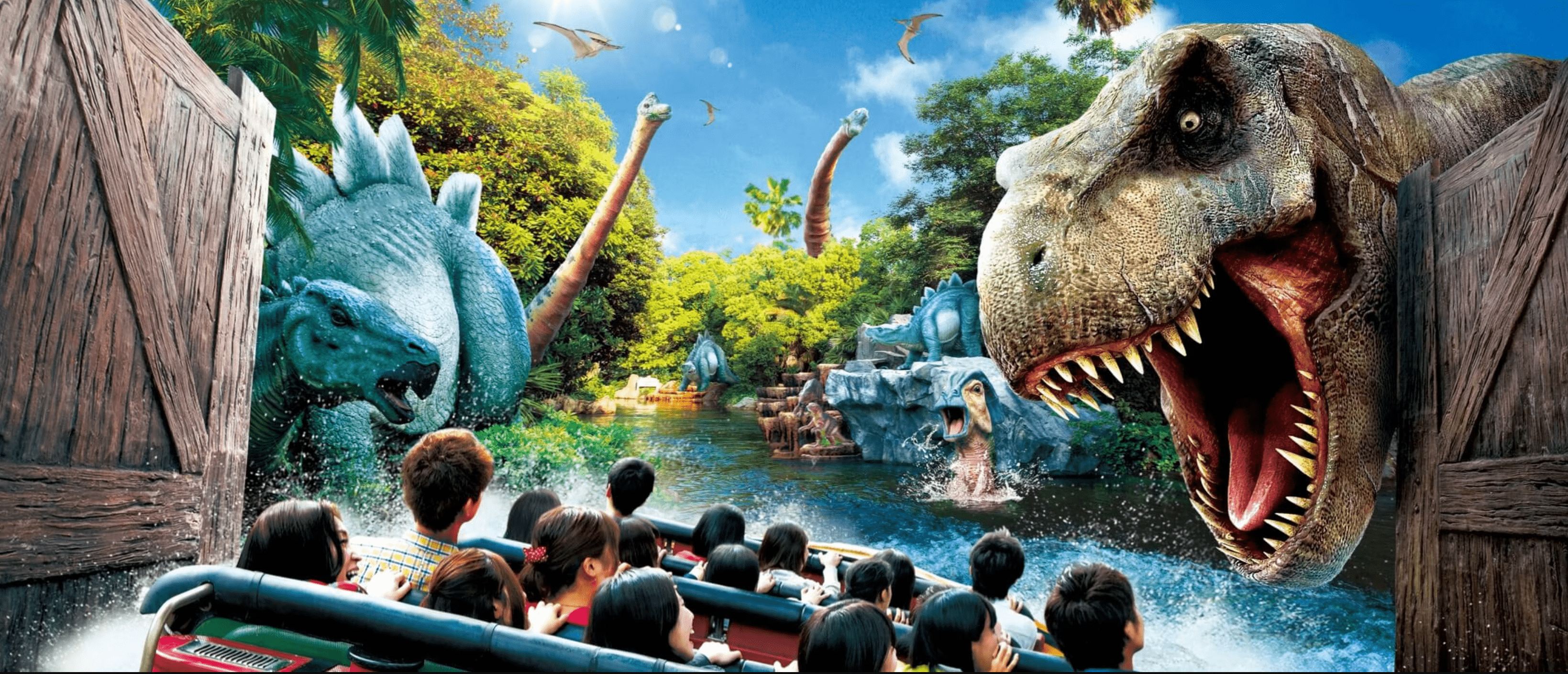 An amusement park is not complete without a water ride, right?😆 Everyone's summer favorite! At Jurassic Park – The Ride you can cool off from the heat while being amazed by huge life-size dinosaurs!
4. The Amazing Adventures of Spider-Man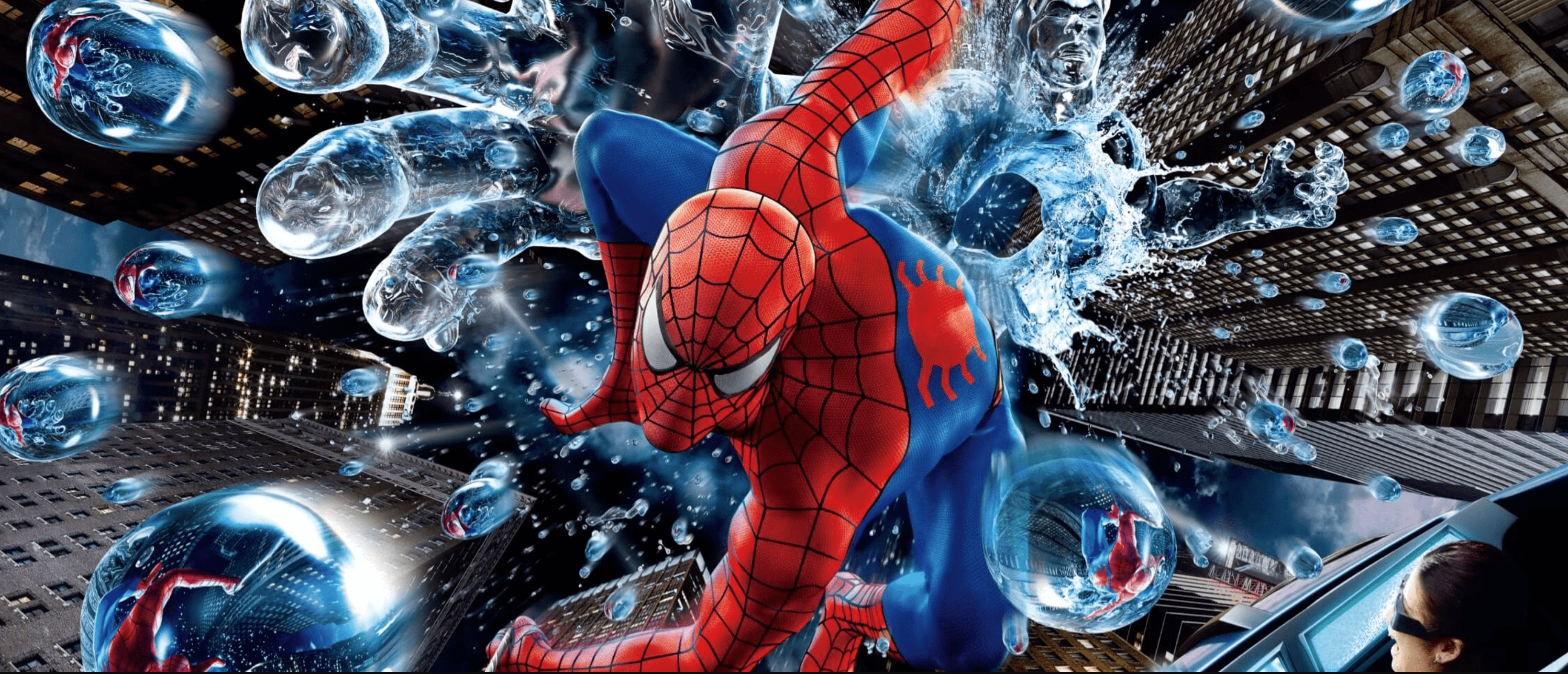 If you are a Marvel fan, don't miss this one! One of the best 4D experience attractions at USJ, where you will enjoy a beautiful view from the top of New York City with Spiderman, who always protect you from villains. Feel like a superhero for one day 😆
5. Hollywood Dream The Ride Backdrop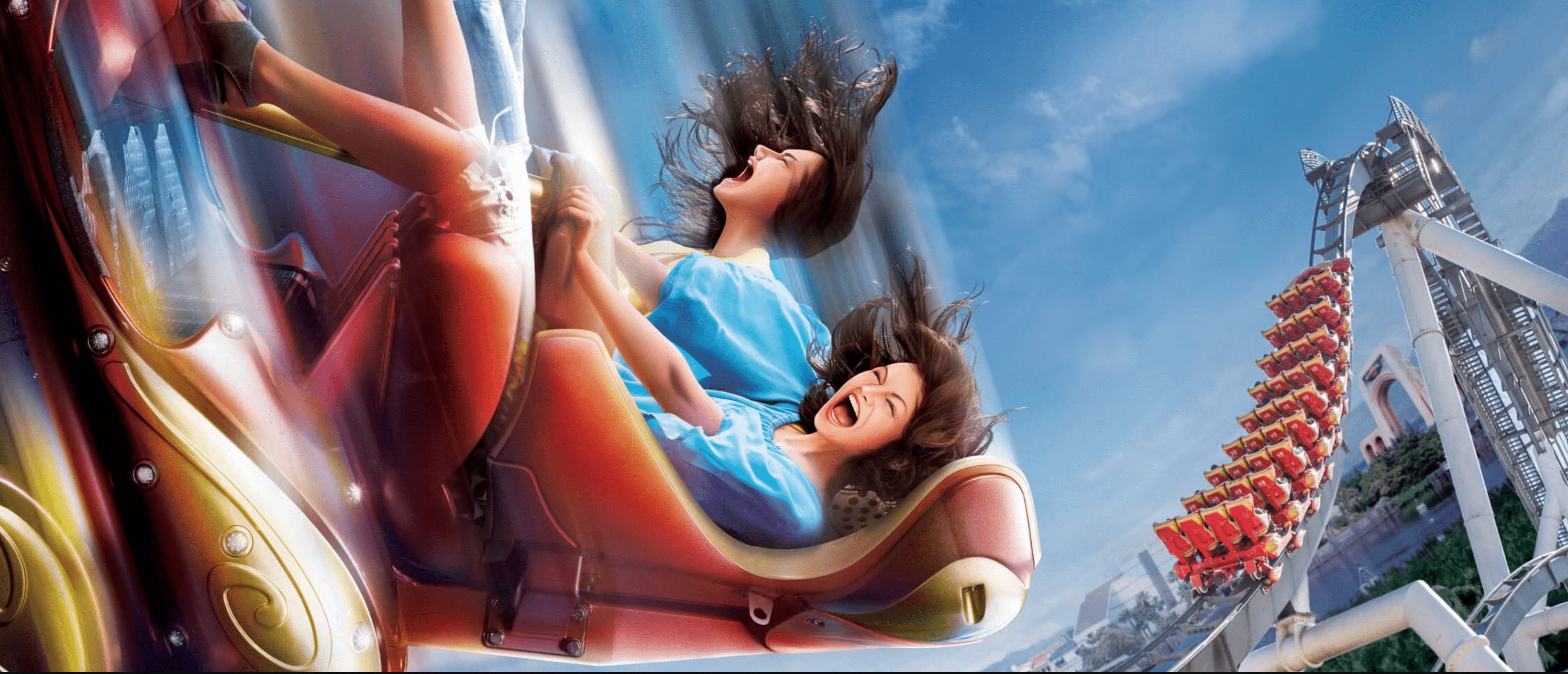 If an ordinal roller coaster doesn't excites you anymore, why don't you try riding Hollywood Dream The Ride Backdrop which has a cutting-edge technology to run backward! You can feel the different thrill of being unable to see what will come next. I think it can make you stop breathing!
6. Jurassic Park The Flying Dinosaur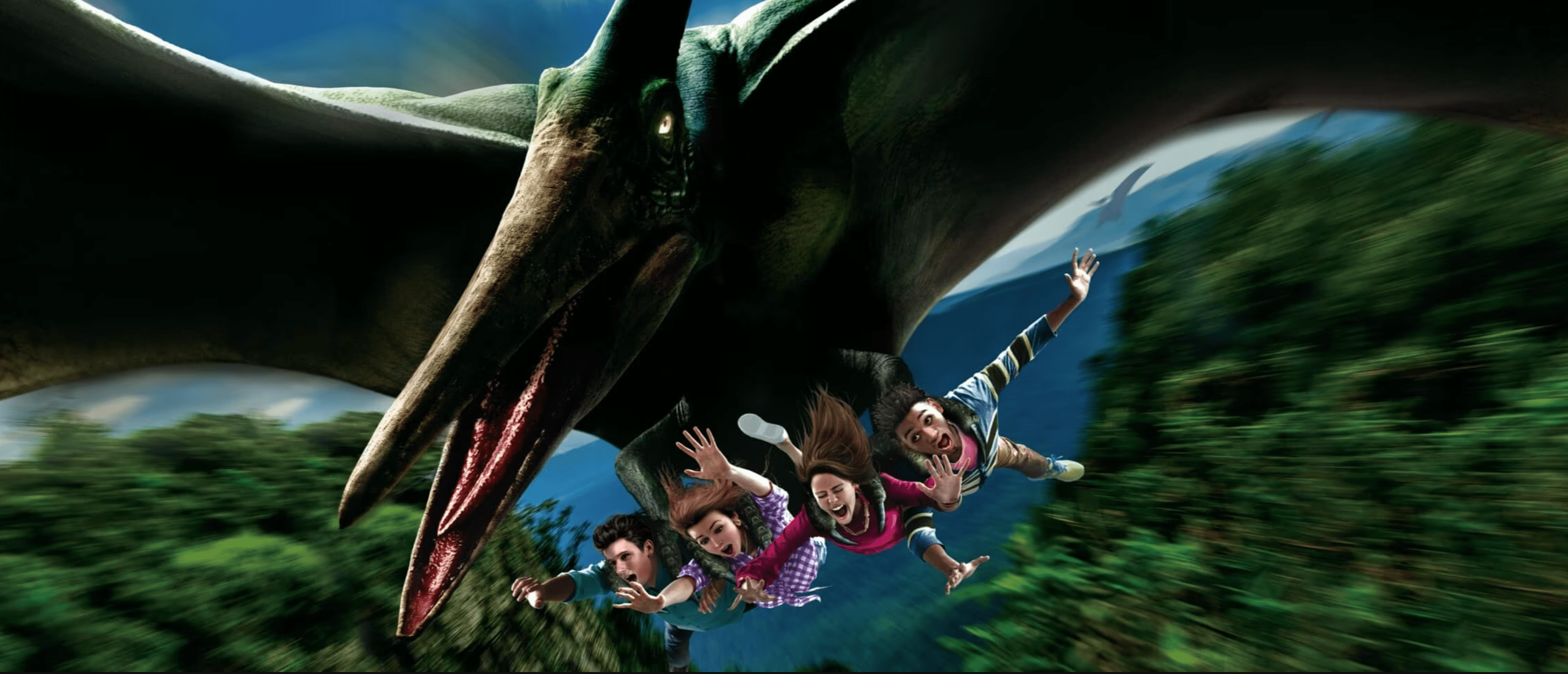 Absolutely amazing rollercoaster in USJ! If you like extreme attraction, I highly recommend you this ride. It won't disappoint you for sure. The flying dinosaur has opened last year with the ride of 3,688 feet long, which is the world's longest flying coaster! Be brave and fly like Pteranodon.
7. Space Fantasy – The Ride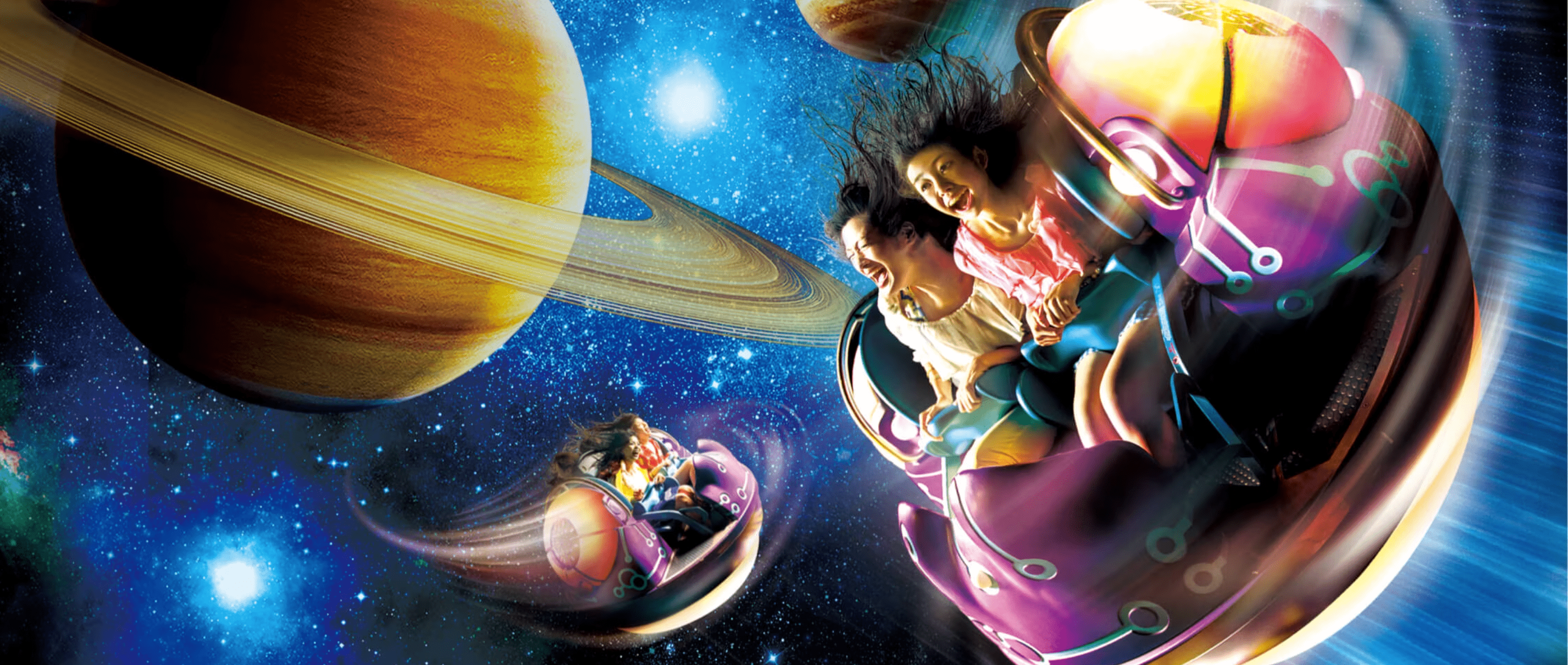 Experience an adventure through space to save sun in this ride that combines adrenaline with virtual reality! In your journey to the sun on a spaceship you would see Saturn, the Earth and other beautiful planets. Your mission will be to bring the sun radiance back.
8. Flight of the Hippogriff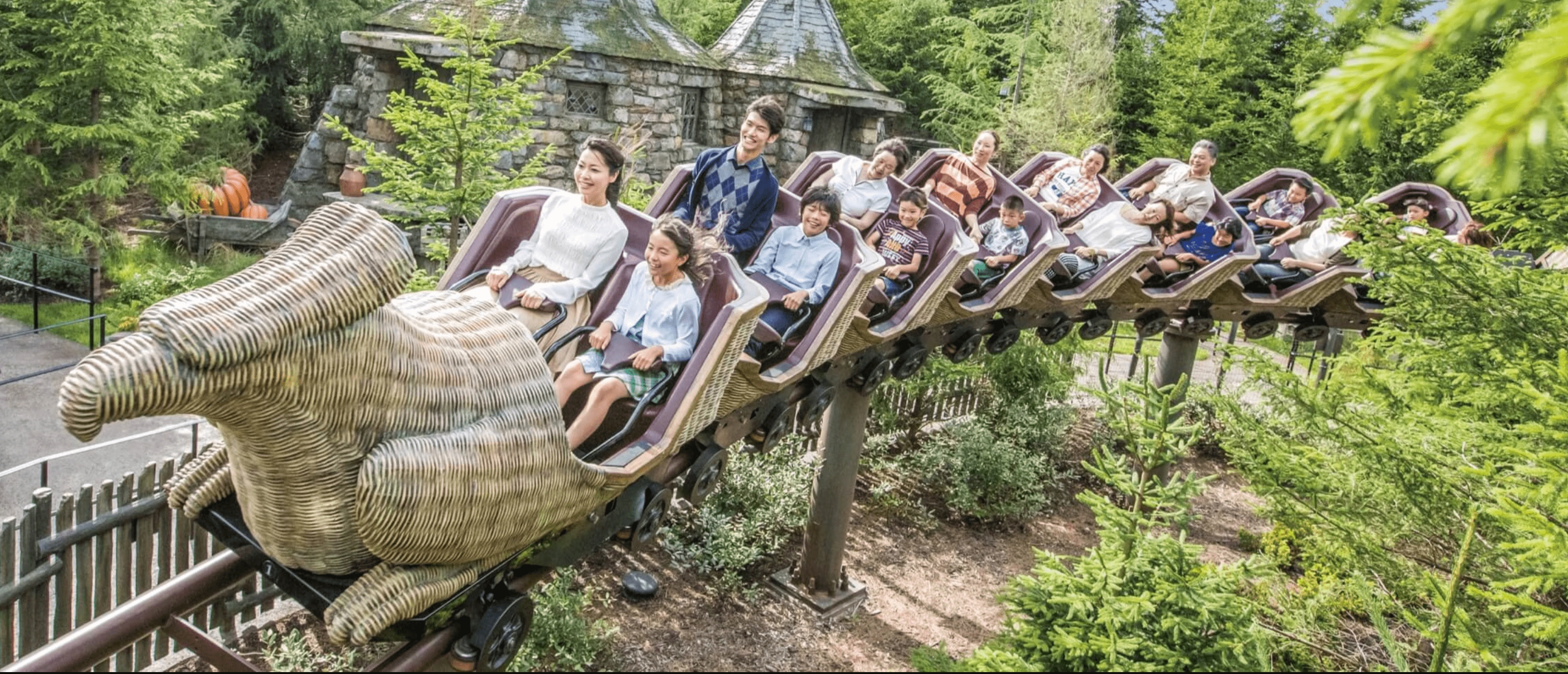 An attraction that is not one of the strongest but will certainly appeal to Harry Potter fans. You can feel like if you are ridding a Hippogriff, the half-bird, half-horse magical creature with an eagle-like head, horse-like body, sharp claws and scaly wings.
If you are a fan of the Harry Potter saga, especially of the magical creatures that appear in the saga, this special activity will interest you as well!
9. Despicable Me Minion Mayhem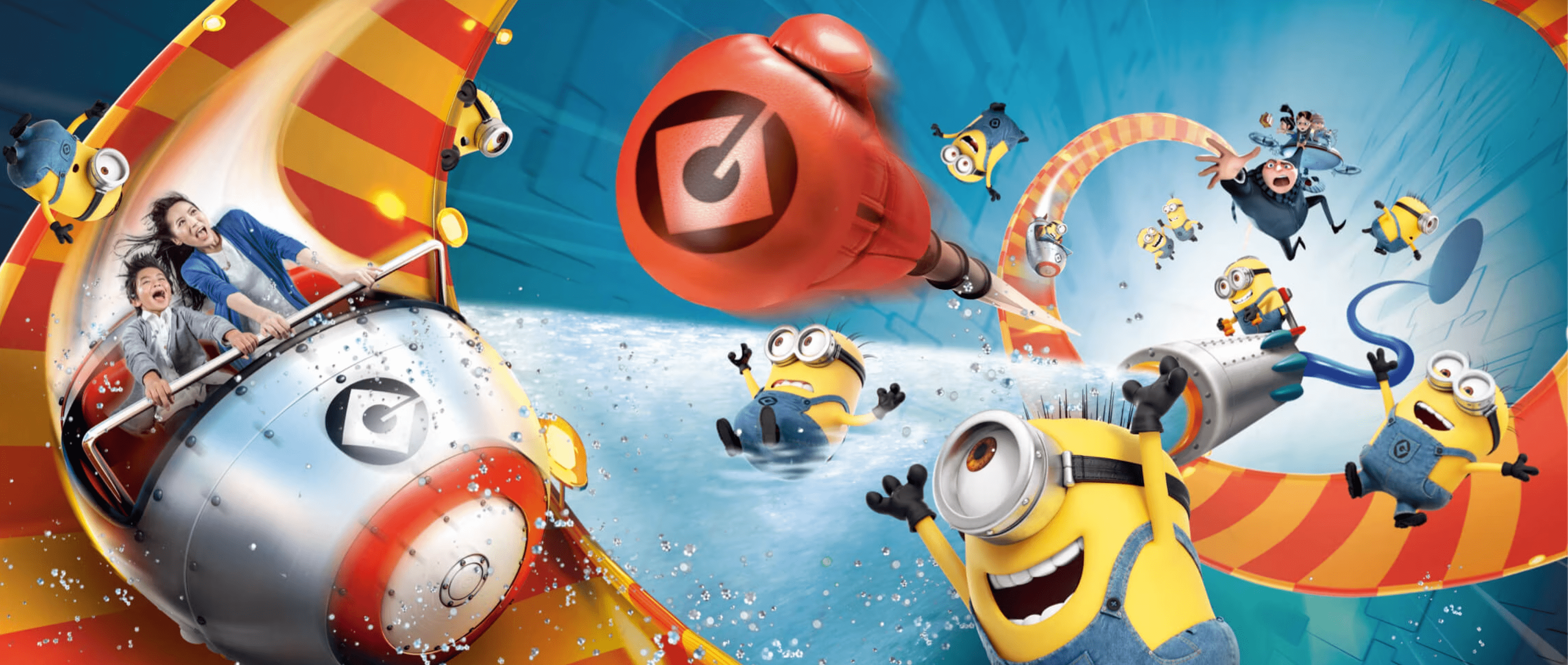 The Minions have been one of the most beloved characters at USJ since their appearance at the park in 2017. At Despicable Me Minion Mayhem you can enjoy and be entertained by a 3D motion simulator to riding that it'll turn you into one of minions and get into the minion's world!
For more information :
10. Hollywood Dream – The Ride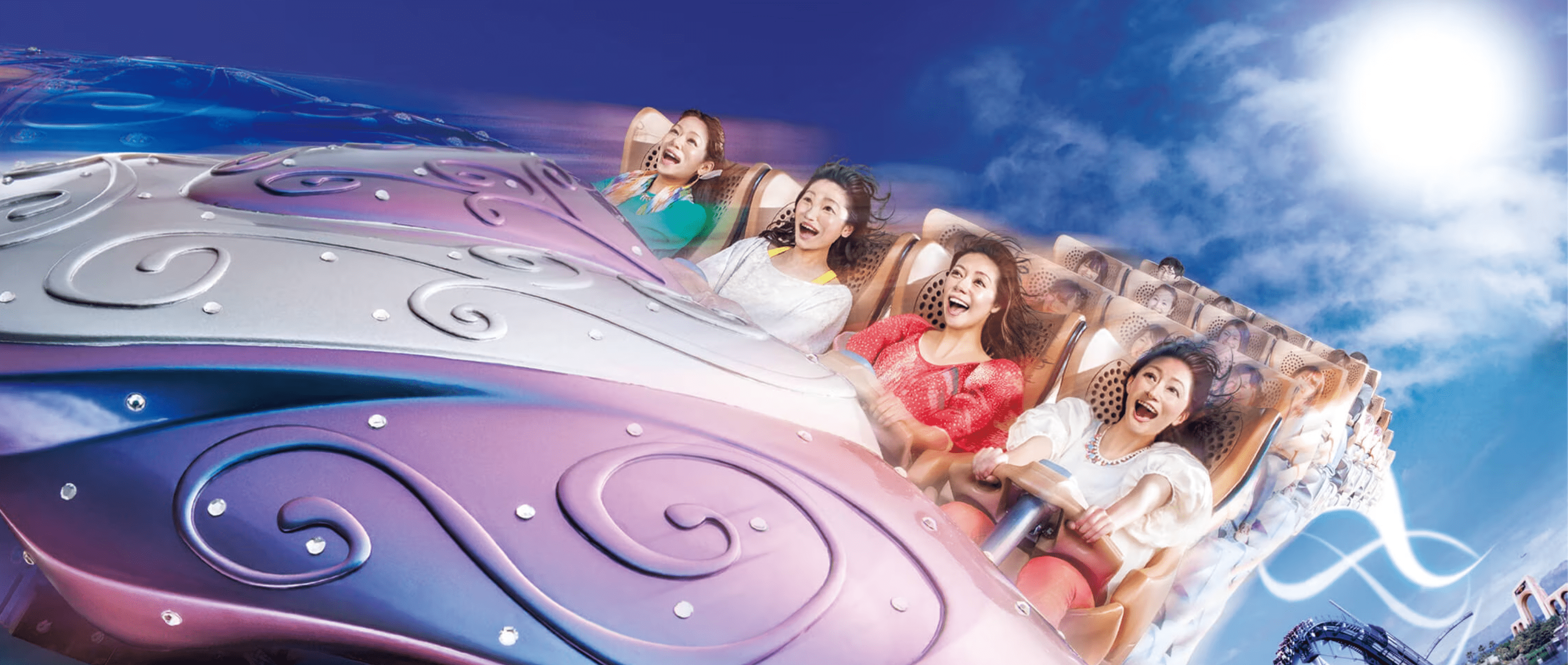 If you're feeling like Hollywood Dream The Ride Backdrop, the roller coaster than run backward it's too much for you, you can try the standard version! Hollywood Dream The Ride is a thrilling roller coaster that will make you enjoy the speed.
---
Searching for a hotel in Osaka?? Check the best deals at Klook!


Moreover, in 2023 Universal Studios Japan offers unique limited-time activities only available in Japan. Under the name "Cool Japan 2023" the park is making a collaboration with some of the most trendy anime/manga and video games as SPY x FAMILY, Detective Conan or Monster Hunter!
<< Book your Universal Studios Japan Osaka e-tickets here! >>
Lear more about that here:
In addition, a special parade featuring Super Mario and Pokemon will be also available only for a limited time.
---
For more info about USJ or Osaka, check these articles below!
▽Related Articles▽
▼Editor's Picks▼
---