10 Best Things to Do in Tokyo in Spring
Tokyo Spring Travel Guide: What to Do in Tokyo in Spring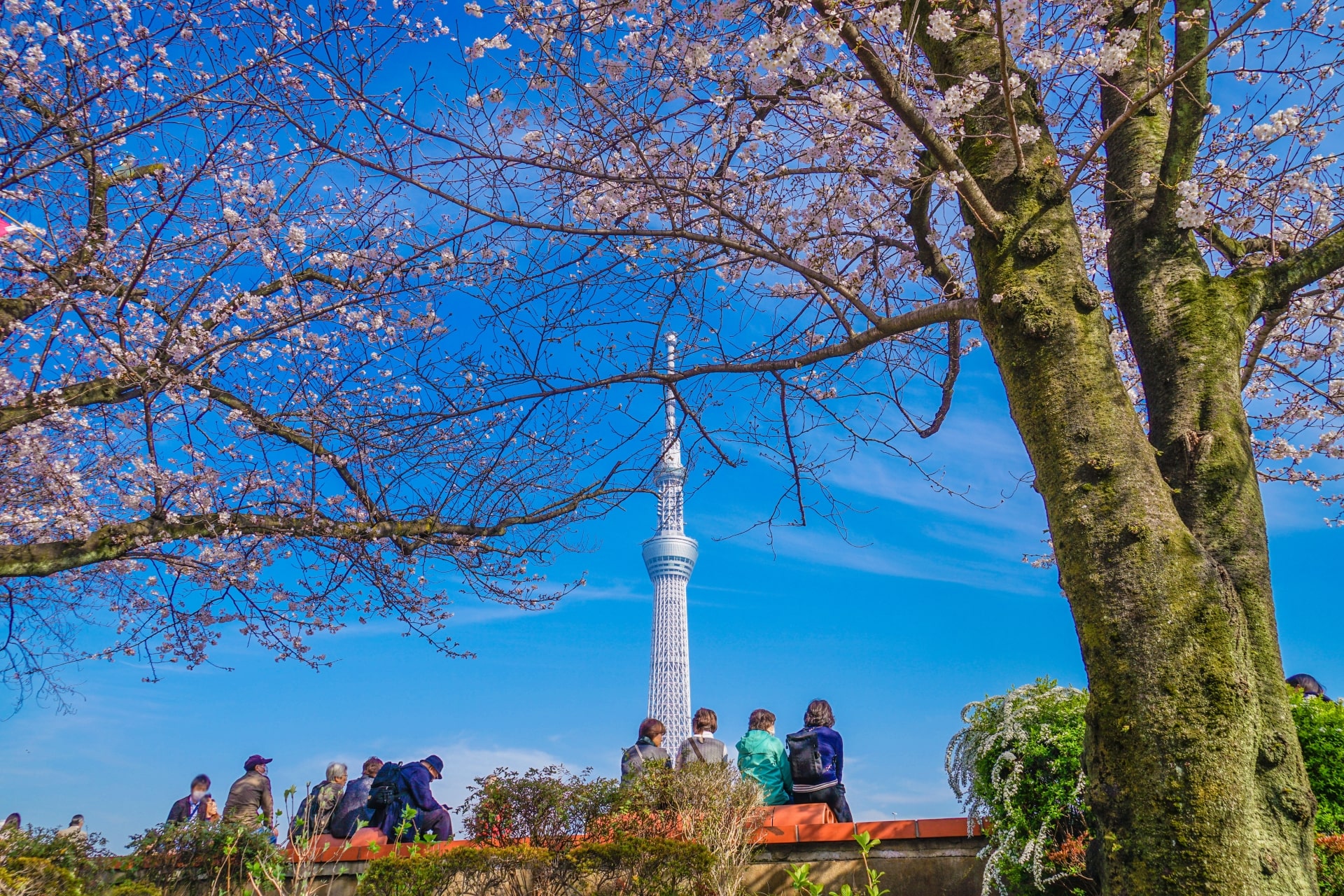 Spring is that time of the year when the coldness of winter starts to pleasantly fade away and, instead, you can feel the warmth rising. It is the season of flowers which makes it one of the most popular seasons for international visitors to come to Japan. Needless to say, people from all around the world come to see the Japanese cherry blossoms as well as plum blossoms and other flowers blooming.
It is also a season with many holidays such as Golden Week, therefore, you will see many events taking place around Tokyo. Outdoor events start to increase in numbers due to this such as picnics, BBQ, camping, hiking, and the Japanese traditional Hanami.
In this article, I will introduce to you our picks of the 10 best things to do in Tokyo in spring. I hope this list helps you have an idea of what to do if you have a chance to visit Tokyo during this fun and eventful season.
---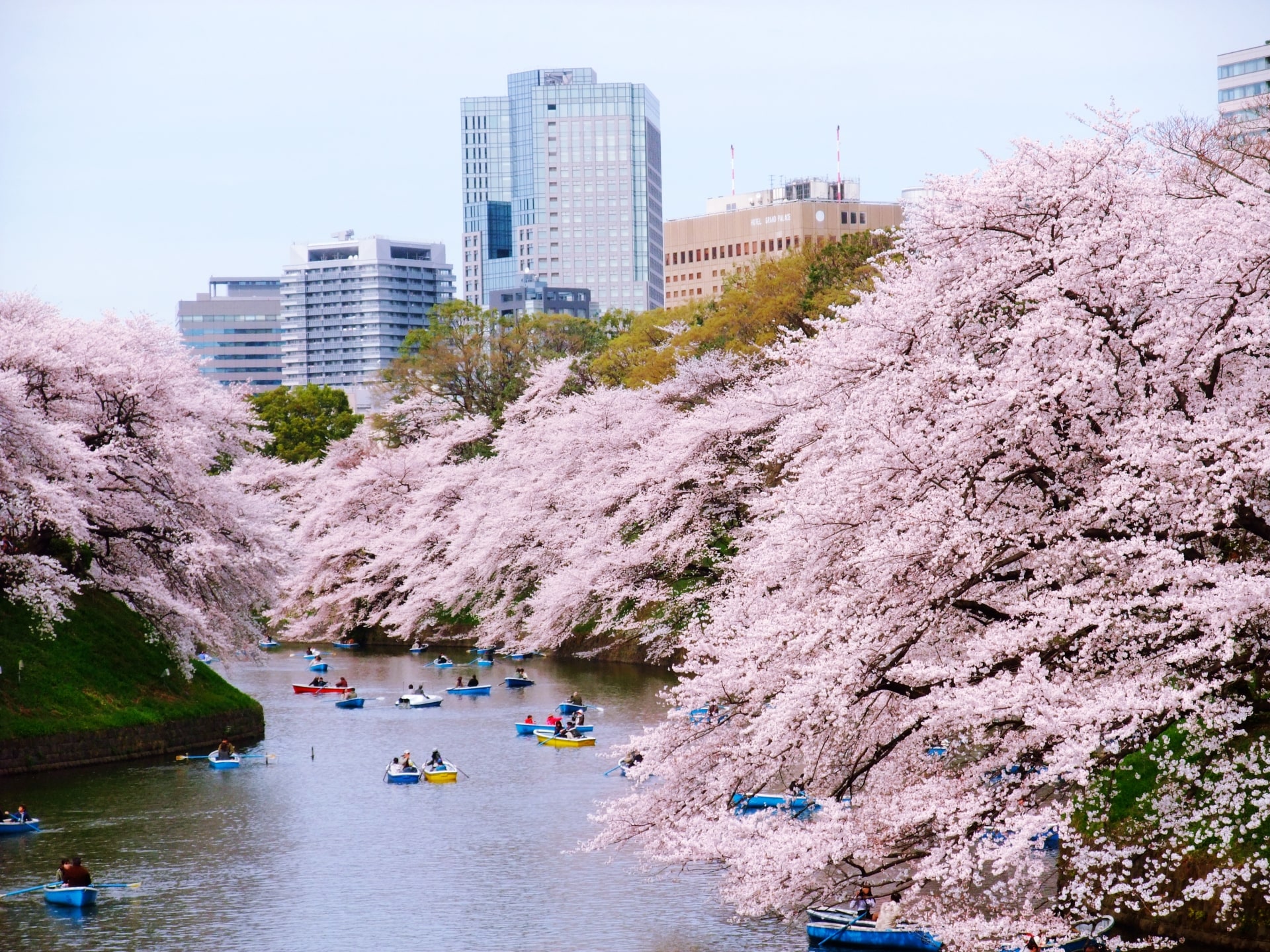 Just as I previously mentioned in the introduction of this article, cherry blossoms are the main reason spring is the most popular season to visit Japan. And Tokyo has some of the most iconic sakura viewing spots in all of the country.
There are many ways you can enjoy the views of these amazing blossoms in Tokyo. You can just appreciate the beauty as you walk by the streets like at Meguro River, Aoyama Cemetery, and Tokyo Midtown. You can also have a hanami experience at designated places such as Yoyogi Park, Shinjuku Gyoen, and Asukayama Park. Or you can even take a boat ride to view the blossoms from a river or lake such as the cases of Chidorigafuchi, Sumida River, and Inokashira Park.
For more information about cherry blossom viewing spots in Tokyo, check out the following articles.
2. Strawberry Picking and Hotel Buffets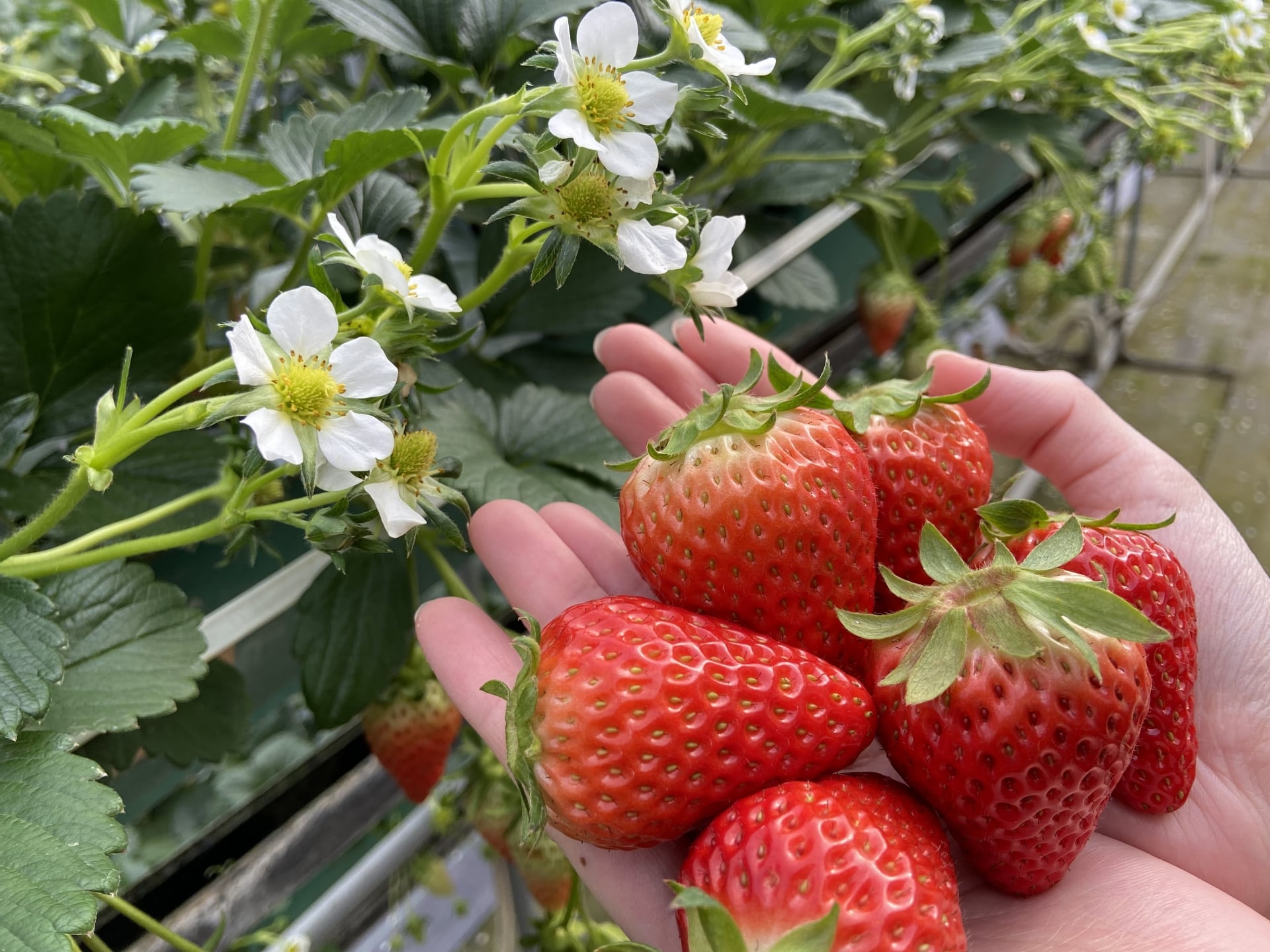 Another fun activity that you can do in Tokyo during springtime is strawberry picking. You can go to a strawberry farm where they offer customers to pick and eat strawberries for a certain amount of time. Strawberry farms have these events available usually from January to May, and you can pick and eat strawberries as much as you want for (usually) 30 minutes. Some places even offer condensed milk to put on the strawberries.
Here's an article with more information about these strawberry farms, if you're interested!
Also strawberry-related, many hotels and cafes around Tokyo will have special strawberry buffets and strawberry afternoon teas during this season. This is not only a good opportunity to enjoy great strawberry sweets made by master pastry chefs, but also a chance to get to eat at some of the fanciest hotels in Japan.
Here's an article with more details about these strawberry buffets and afternoon teas in Tokyo.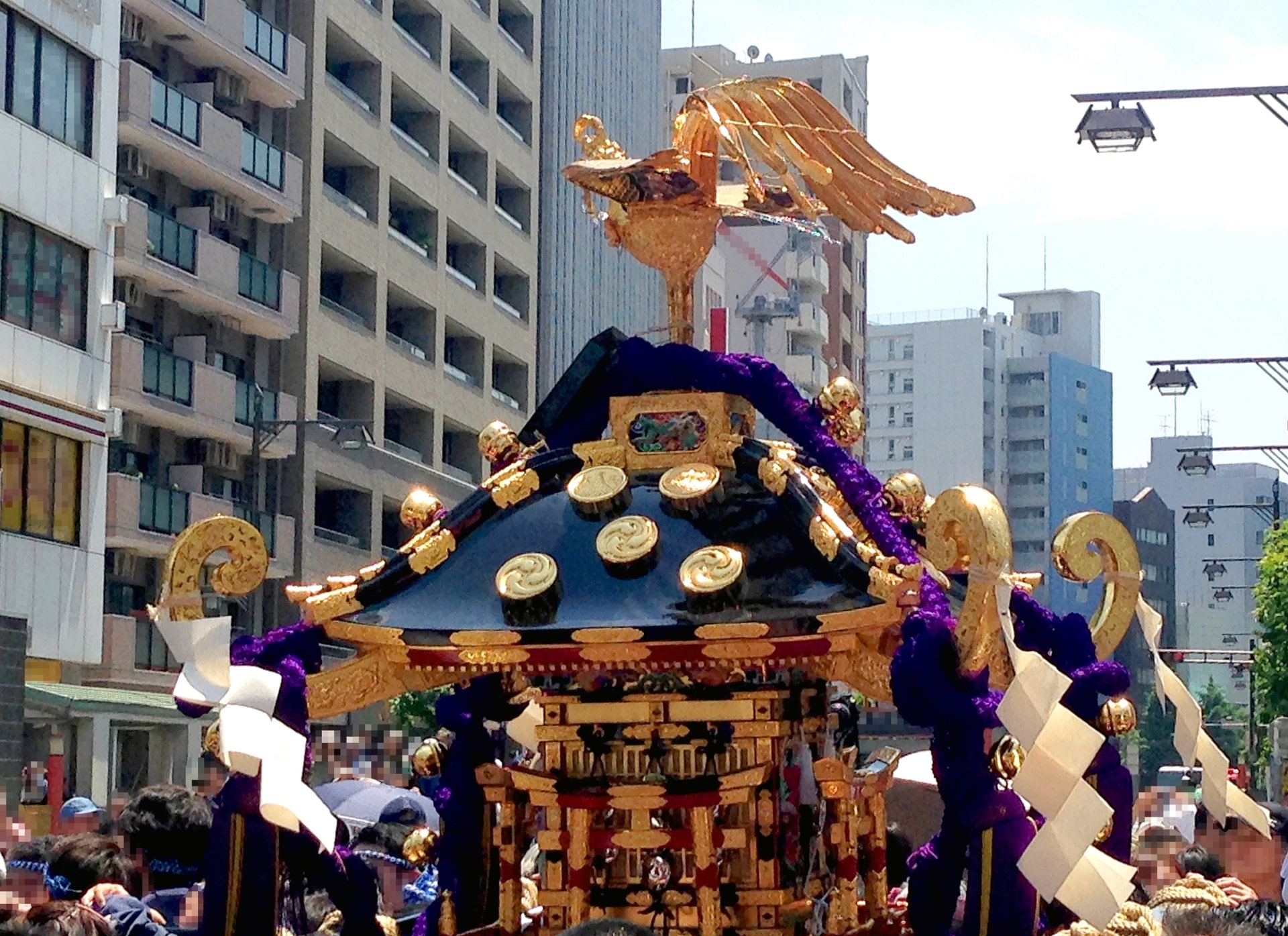 One thing you will not want to miss out on when visiting Japan is a good old-fashioned Matsuri (Japanese-style festival). And one of the most important festivals in the country is held every May in Asakusa. Sanja Matsuri (三社祭) or Sanja Festival is one of the main three Shinto festivals that take place in Tokyo and it lasts for three days.
Over two million people from around the country (and even from abroad) come to take part in this wild festival near Sensoji Temple. You can check out more details about this festival at the following link.
4. Bunkyo Plum and Cherry Blossom Festival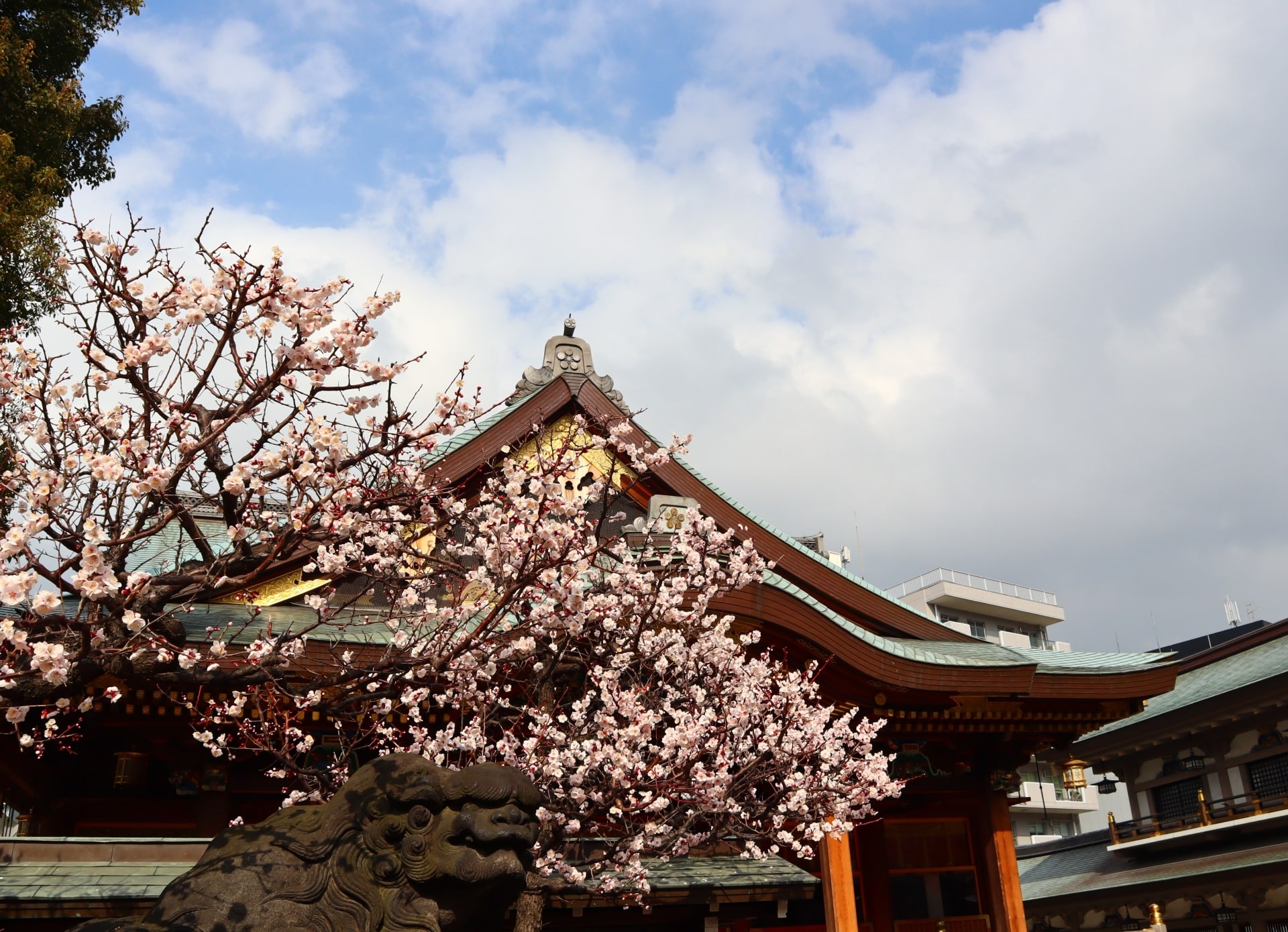 Bunkyo city (文京区) is one of the 23 wards in Tokyo located just north of the imperial palace. This city is well-known for its five flower festivals that take place across the year; two of those taking place during springtime.
Bunkyo Plum Blossom Festival takes place between February and March when the plum blossoms can be appreciated best. This festival takes place annually at Yushima Tenmangu Shrine (湯島天満宮). During this period, special events such as traditional dance and music performances are held.
Check out more information about this festival in the following article.
Bunkyo Cherry Blossom Festival is another annual flower festival that takes place in Bunkyo city. This festival takes place at Harimazaka Slope from late March to early April. Around 120 cherry trees line along Harimazaka Slope (播磨坂) and make a gorgeous avenue of pink cherry blossoms when in full bloom.
Check out more information about this festival in the following article.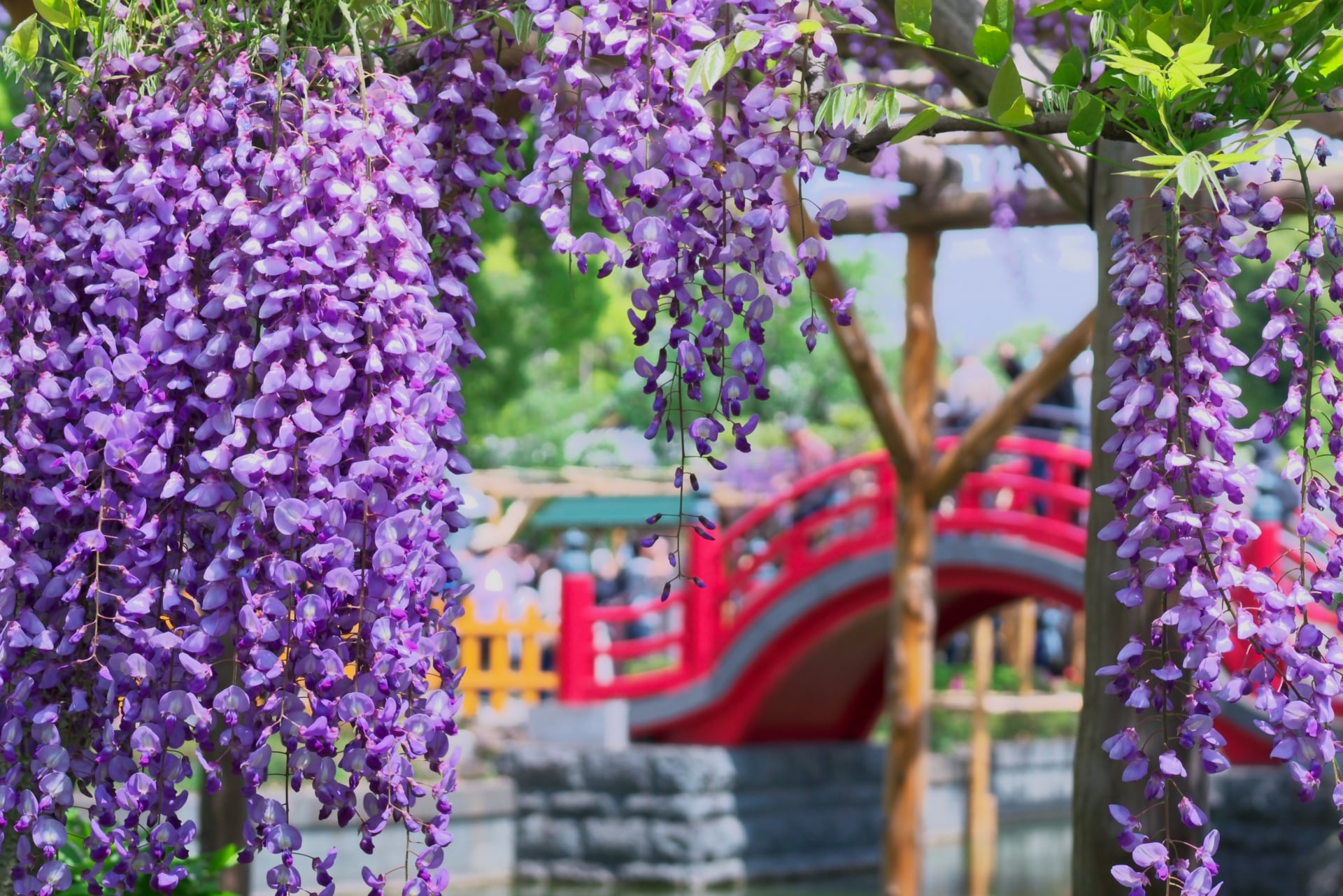 Apart from Cherry blossoms and Plum blossoms, another popular flower that can be appreciated during springtime in Tokyo is wisteria (known as Fuji (藤) in Japanese). Kameido Tenjin Shrine Wisteria Festival is a festival that takes place annually since the Edo period from mid-April to early May. This shrine is located near the Skytree, making it a photogenic spot where you can capture the beautiful wisteria along with the Shrine and Skytree.
Find out more about this festival in the following article.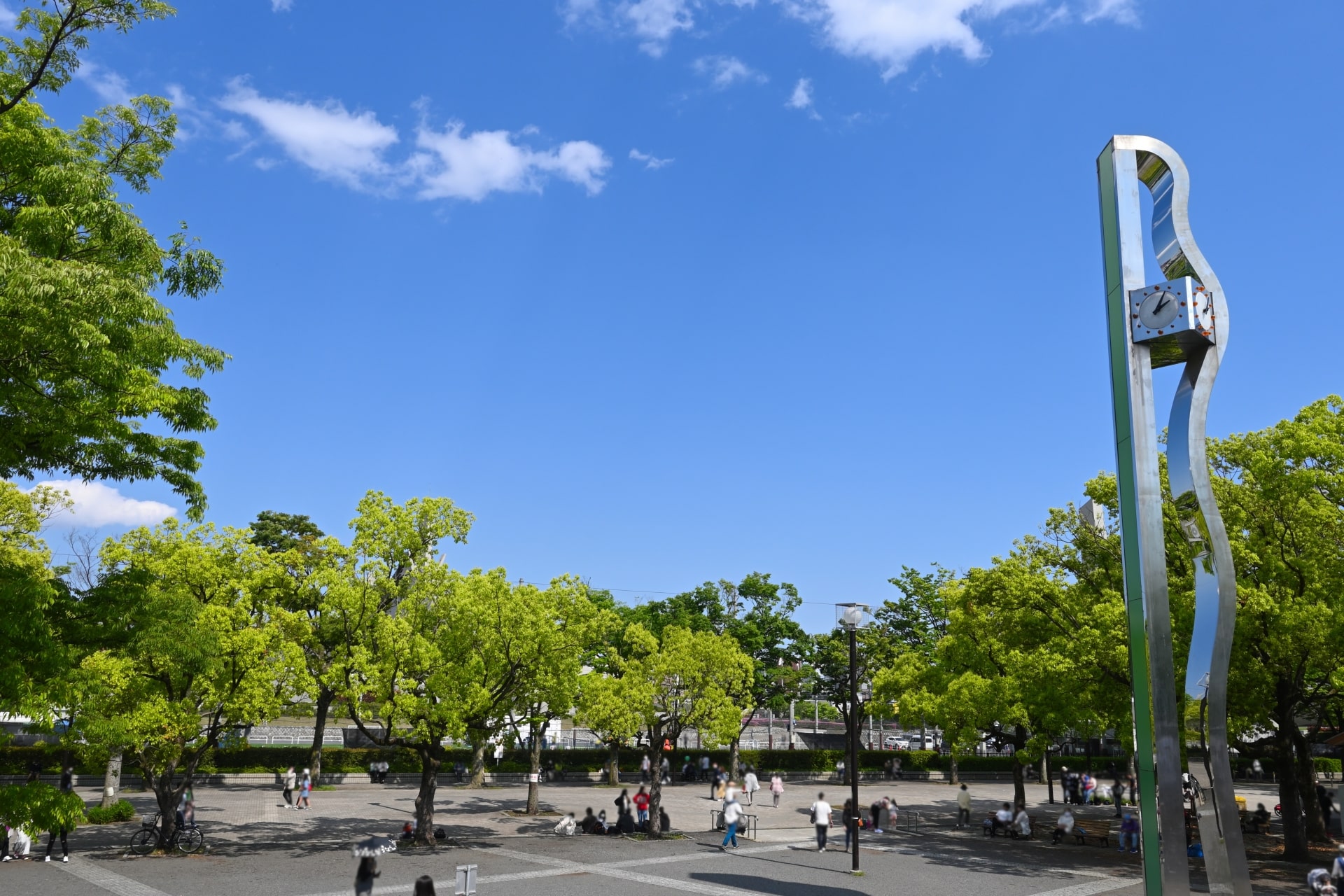 Yoyogi park (代々木公園) is the largest park in central Tokyo with great accessibility from popular areas such as Harajuku and Shibuya. During springtime, many people come to have hanami while enjoying the cherry blossoms in the greenery area. However, there is also an event area of the park where events take place on a weekly basis. And springtime is one of the seasons when some of the most exciting events can be experienced. Here are some of the events taking place from March to May.
I Love Ireland Festival (March 11, 12)
Spring Love "Harukaze" (March 25, 26)
Outdoor Day Japan (April 1, 2)
Yoyogi Park Wanwan Carnival (April 8, 9)
Earth Day Tokyo (April 15, 16)
Cambodia Festival (May 3, 4)
Okinawa Fes (May 13, 14)
Thai Festival (May 20, 21)
Laos Festival (May 27, 28)
Golden Week is a long weekend set from the end of April to the beginning of May. Many national holidays occur during this time, so many companies and schools give the entire week free, making it one of the busiest times to travel since it is one of the few times of the year when entire families can travel and spend time together. Because of this, you will see many events taking place during this week all around the country, especially in Tokyo.
Check out more about things you can do during Golden Week in the following article.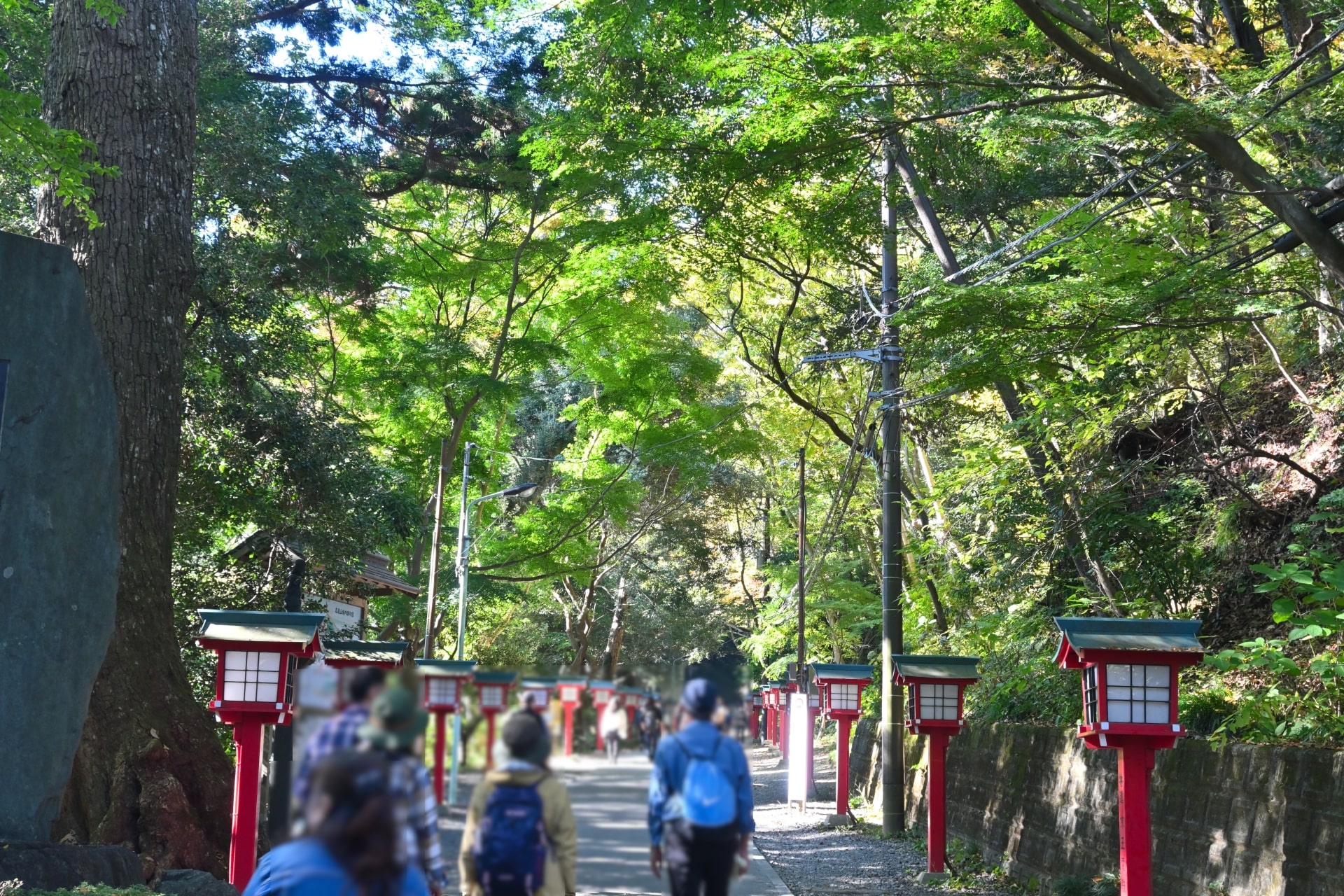 Another thing you can do in springtime in Tokyo is to do outdoor activities such as hiking. There are many places on the west side of Tokyo where you can go for a hike and immerse yourself in nature. Although it might be a little cold during the early spring months such as March and April, from May it starts to get pretty nice and warm to go for a hike.
One of the most popular places to do so is Mt Takao (高尾山). It is not that far away from Central Tokyo and although it is a mountain, there are hiking courses for different hiking levels. If you're not an experienced hiker, no need to worry at all since there are cable cars & lift services running to the mid-way.
Check out more about Mt Takao in the following article.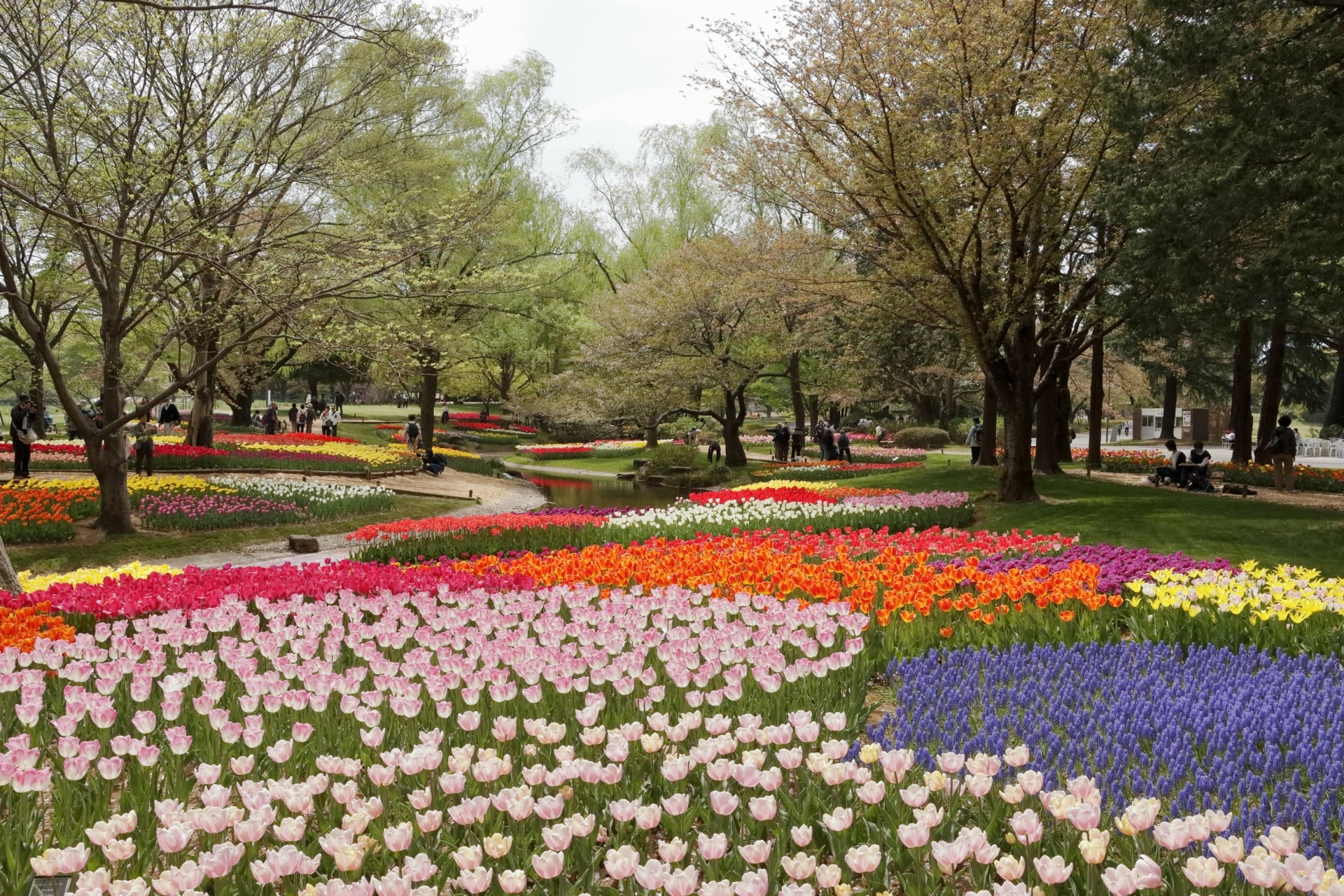 Although we already introduced to you events regarding Cherry blossoms, Plum blossoms, and even Wiseria, there are many more types of flowers that can be appreciated in Tokyo during springtime, and many places have special events during this season. There are many parks and botanical gardens around Tokyo and spring is one of the best times to visit these places.
Showa Memorial Park is one of the best places to visit in Tokyo when it comes to tulips. You can also see cherry blossoms, canola flowers, wisteria, poppy flowers, and much more.
Shinjuku Gyoen Park is another great place to visit during springtime. You will see many flowers such as Azaleas, Iris flowers, and roses.
For more information, be sure to check out the following article.
10. Try out some of Spring's Seasonal Foods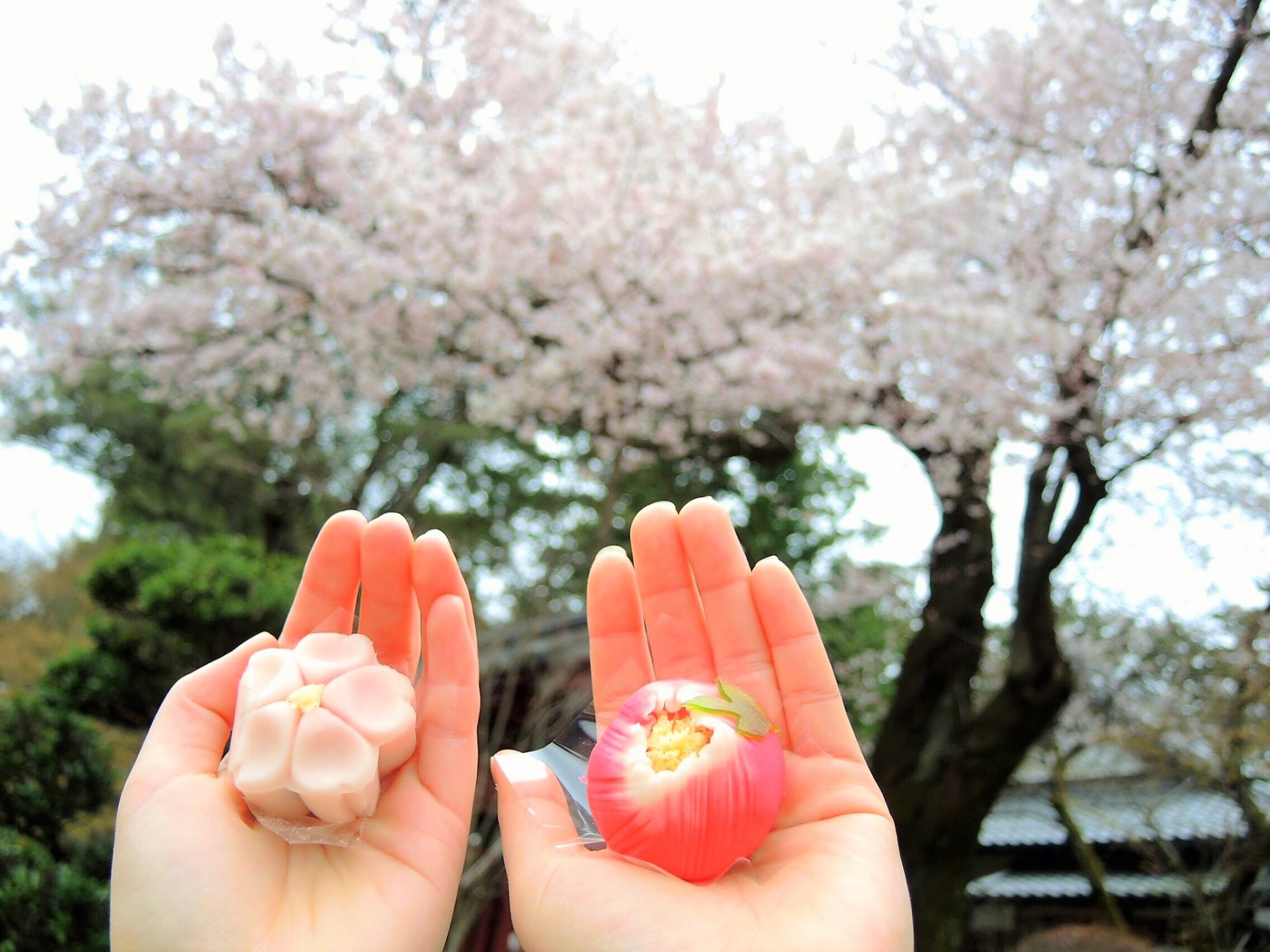 And lastly, on our list of things to do during springtime in Tokyo is to enjoy seasonal foods. This might not be a Tokyo-specific thing to do since many of these foods can be had also in other places in Japan, but I think it is good to know what seasonal foods you should try when you are visiting Japan. This is because Japan is very particular about food and one of the joys of Japanese food is to experience them when they are most optimal to eat.
In the case of spring, I already mentioned that strawberries are a thing. Another thing you should try is Kashiwamochi (柏餅) which are mochi balls with a sweet anko filling wrapped in a kashiwa leaf (don't eat the leaf, tho). Sakuramochi (桜餅) and Kusamochi (草餅) are also types of mochi that are synonymous with spring.
Takenoko (タケノコ) is another food ingredient you should keep an eye on. Takenoko are eatable bamboo sprouts that can be prepared in various ways. The most common way to eat it is prepared in rice (takenoko gohan).
---
I hope you enjoyed this article about things to do in Tokyo during springtime. Spring is such a pleasant time of the year to visit Japan due to the cherry blossoms as well as because there are many events taking place during this season. However, you should carefully do your research before coming because timing is very important. Cherry blossoms can be seen during a period of around one month, but if you want to see the blossoms at their fullest, you need to come at a specific moment that can vary depending on the year. Also, you gotta be careful with Golden Week since it is the high season for vacations in Japan. If you do your homework and prepare well beforehand, there's no doubt you'll have a great time in Tokyo.
▽Explore Tokyo in these other seasonal articles!
▶︎10 Best Things to Do in Tokyo in Summer
▶︎10 Best Things to Do in Tokyo in Autumn
▶︎10 Best Things to Do in Tokyo in Winter
▽Subscribe to our free news magazine!▽

For more information about traveling in Tokyo during springtime, check these articles below, too!
▽Related Articles▽
▼Editor's Picks▼
---