Tokyo in April : Best Things to Do 2020
What to Do in Tokyo in April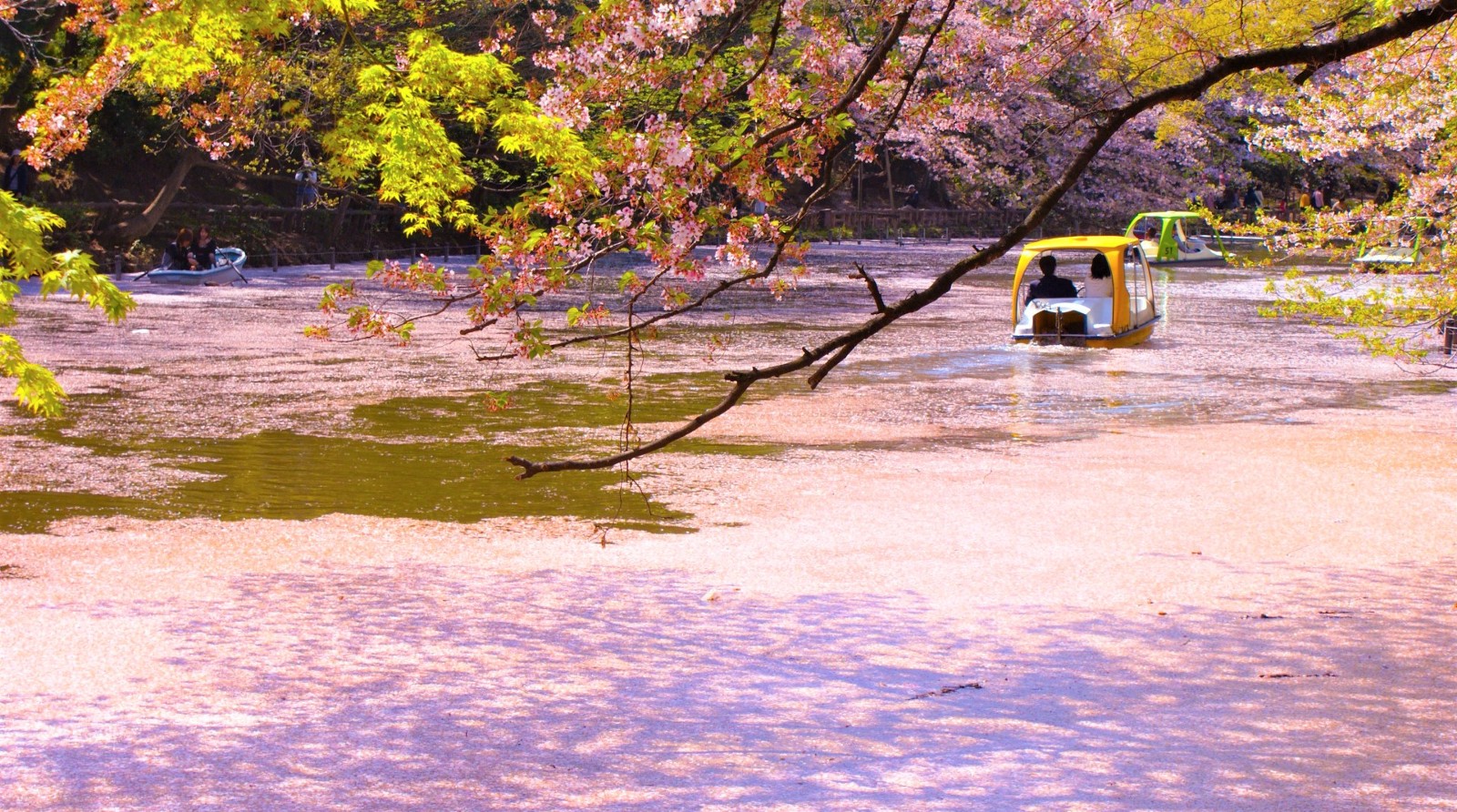 Visiting Tokyo this April?? Check out the latest travel information in Tokyo in April 2020!! Numbers of special events and tourist attractions are available in this month including the beautiful cherry blossoms which we all have been waiting for! Moreover, don't miss the seasonal festivals and delicious food only available in this time of the year!
Plan your perfect trip in Tokyo with our 2020 April To-Do list!
Note: Some of listed places/events in Tokyo in April 2020 are closed or cancelled due to coronavirus
1. Cherry Blossoms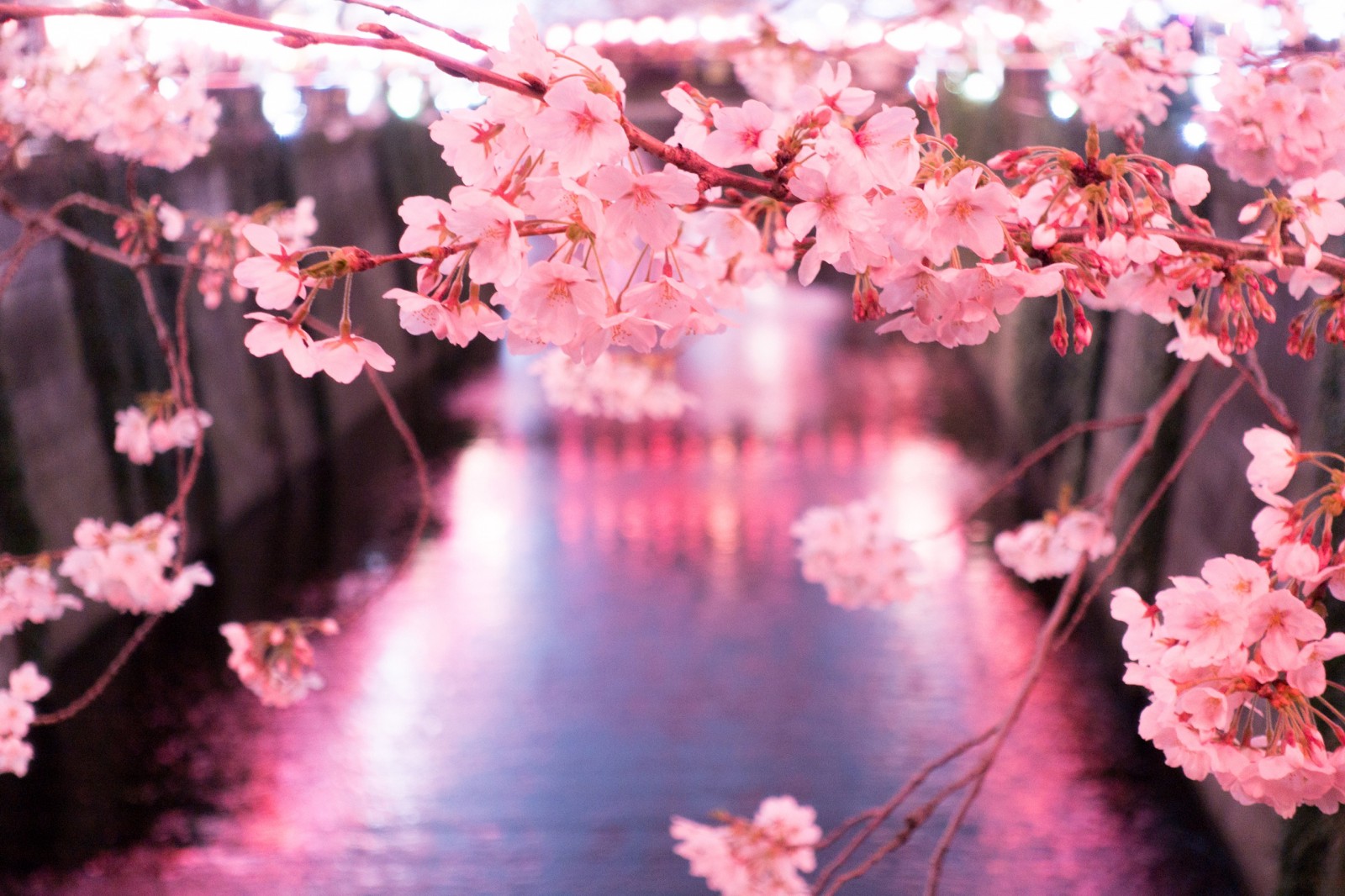 Yes, it's time for cherry blossoms! Tokyo's cherry blossoms usually start flourishing from late March and can be enjoyed till early April depending on the weather condition. In Tokyo, there are numbers of amazing places to see cherry blossoms as well as Sakura Matsuri (Cherry Blossom Festival) to enjoy delicious food and drinks along with the beautiful flowers.
In case you miss the peak time for cherry blossom viewing in Tokyo, there are some places where you can enjoy cherry blossoms till mid April. Shinjuku Gyoen Garden is a popular spot to enjoy late blooming cherry blossoms. Or fallen cherry blossom petals are another spectacular scenery to enjoy after the peak blooming season. Meguro River and Chidorigafuchi are two famous spots in central Tokyo where pink petals cover the surface of the water and create stunning scenery.
Check out the below links for more information about cherry blossoms in Tokyo!
2. Bunkyo Azalea Festival <<cancelled>>
Right after the cherry blossom season ends in Tokyo, a popular flower event kicks off at the traditional serene shrines in the heart of Tokyo. Bunkyo Azalea Festival (or Bunkyo Tsutsuji Matsuri, 文京つつじまつり) is held at Nezu Shrine from early April to early May.
The astonishing view of colourful Azalea flowers and traditional Japanese garden with a row of red torii gate can be enjoy during the festival. The best viewing time of Azalea flower is mid April usually.
Click the link below to find out more information about Bunkyo Azalea Festival!
3. Strawberry Buffet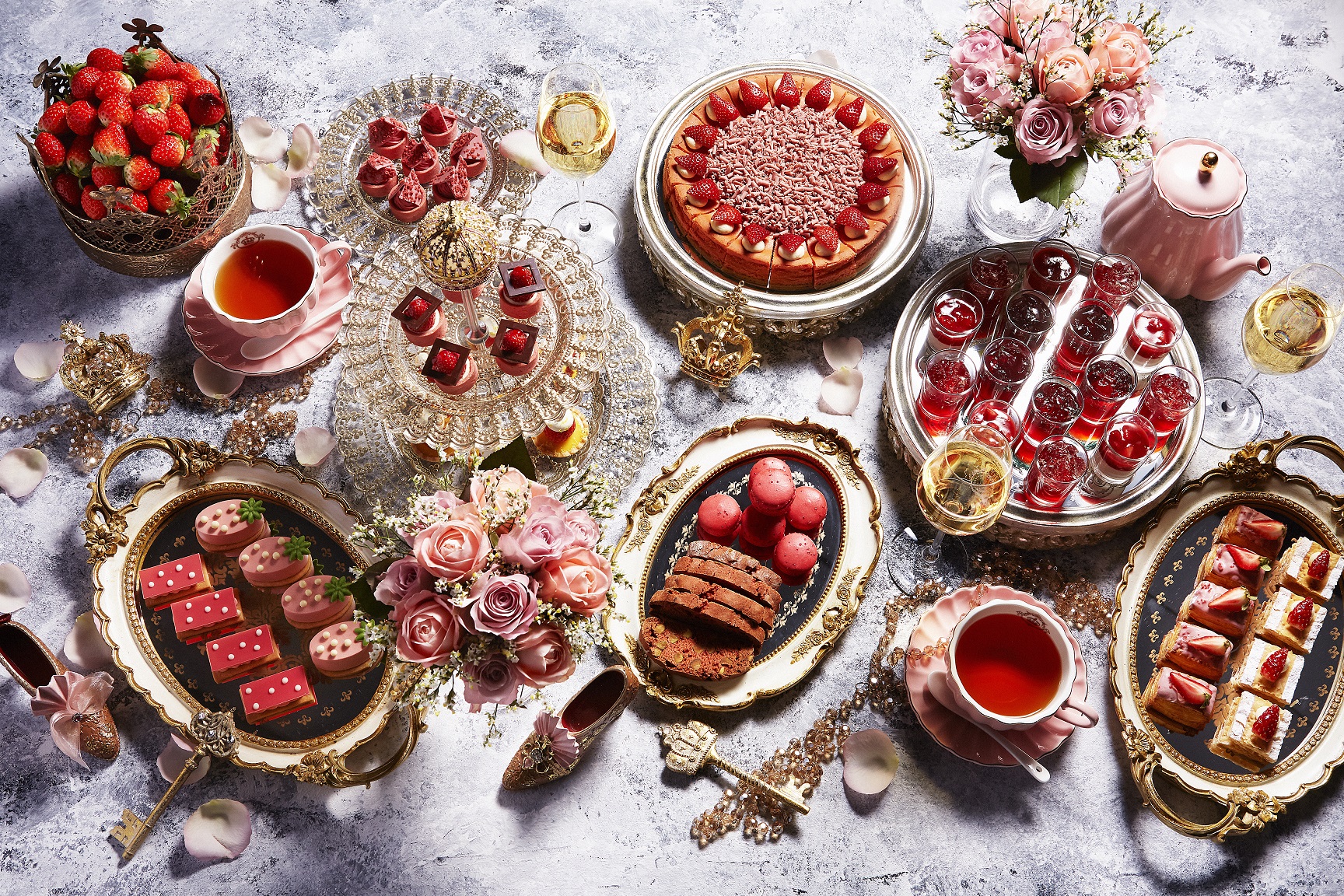 The season for Japanese strawberries continue through April, and the best way to enjoy delicious, juicy and exquisite Japanese strawberries is definitely strawberry dessert buffets. ANA InterContinental Tokyo, Hilton Tokyo, Grand Hyatt, etc, numbers of high end hotels in Tokyo offer tasty, creative and photo-worthy strawberry dessert buffets with their original themes, and guests can be indulged with deluxe strawberry desserts with all-you-can-eat style only in this time of the year.
Click the link below to find your favourite strawberry dessert buffet from last year!
4. FINAL FANTASY VII REMAKE Cafe
The long-waited new RPG game of the FINAL FANTASY series, FINAL FANTASY VII REMAKE will be finally released on 10th April 2020. Japan has been celebrating this most anticipated game event with the limited collaboration cafe, FINAL FANTASY VII REMAKE CAFE that opened in Tokyo and Osaka in February and it's available till 24 April 2020.
See the link below for more information about the FINAL FANTASY VII REMAKE Cafe:
5. Disney Easter <<closed>>
One of the most anticipating events at Tokyo Disney Resort, Disney Easter kicks off at 27 March and the event runs until 12 June in 2020. The park will special Easter decoration, parades and shows as well as limited-time food menu and merchandise collection. The Easter event is held only at Tokyo DisneySea this year as several new attractions are opening up at Tokyo Disneyland during this period including New Fantasyland zone and Baymax Happy Ride.
Book your tickets to Tokyo Disney Resort!
▶ Tokyo Disneyland Tickets 1-Day 2-Day or Multi-Day Pass
▶ Tokyo DisneySea Tickets 1-Day 2-Day or Multi-Day Pass
Check out more exciting events available at Tokyo Disney Resort this year!!
6. teamLab Planets TOKYO DMM <<closed>>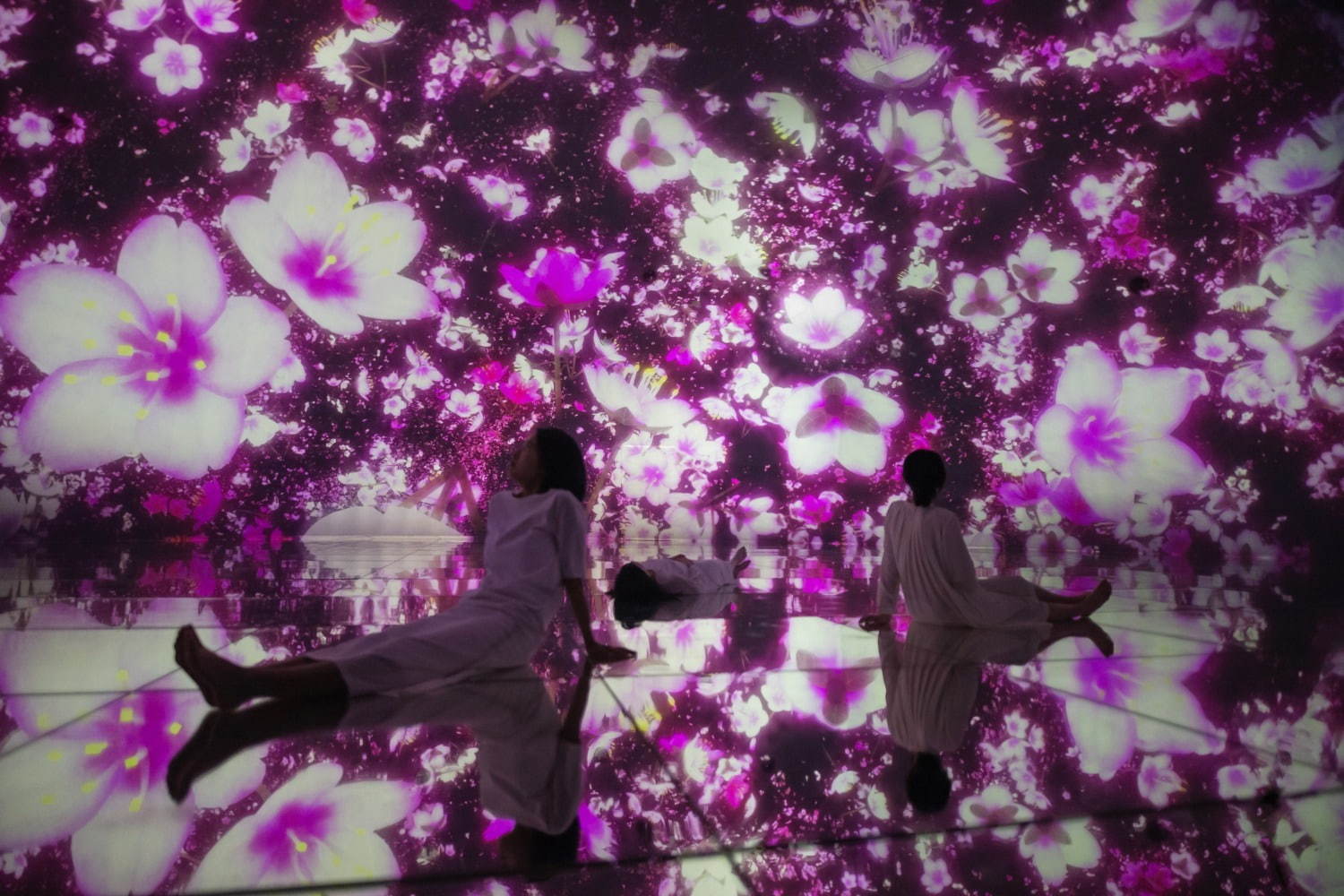 The body immersive digital art museum, teamLab Planets TOKYO DMM is one of the most popular places to visit in Tokyo today. It's located near the largest fish market in Japan, Toyosu Market. Two of their art installations will be turning into the special cherry blossom themes which are displayed only until 30 April 2020.
7. Watch Baseball Games <<postponed>>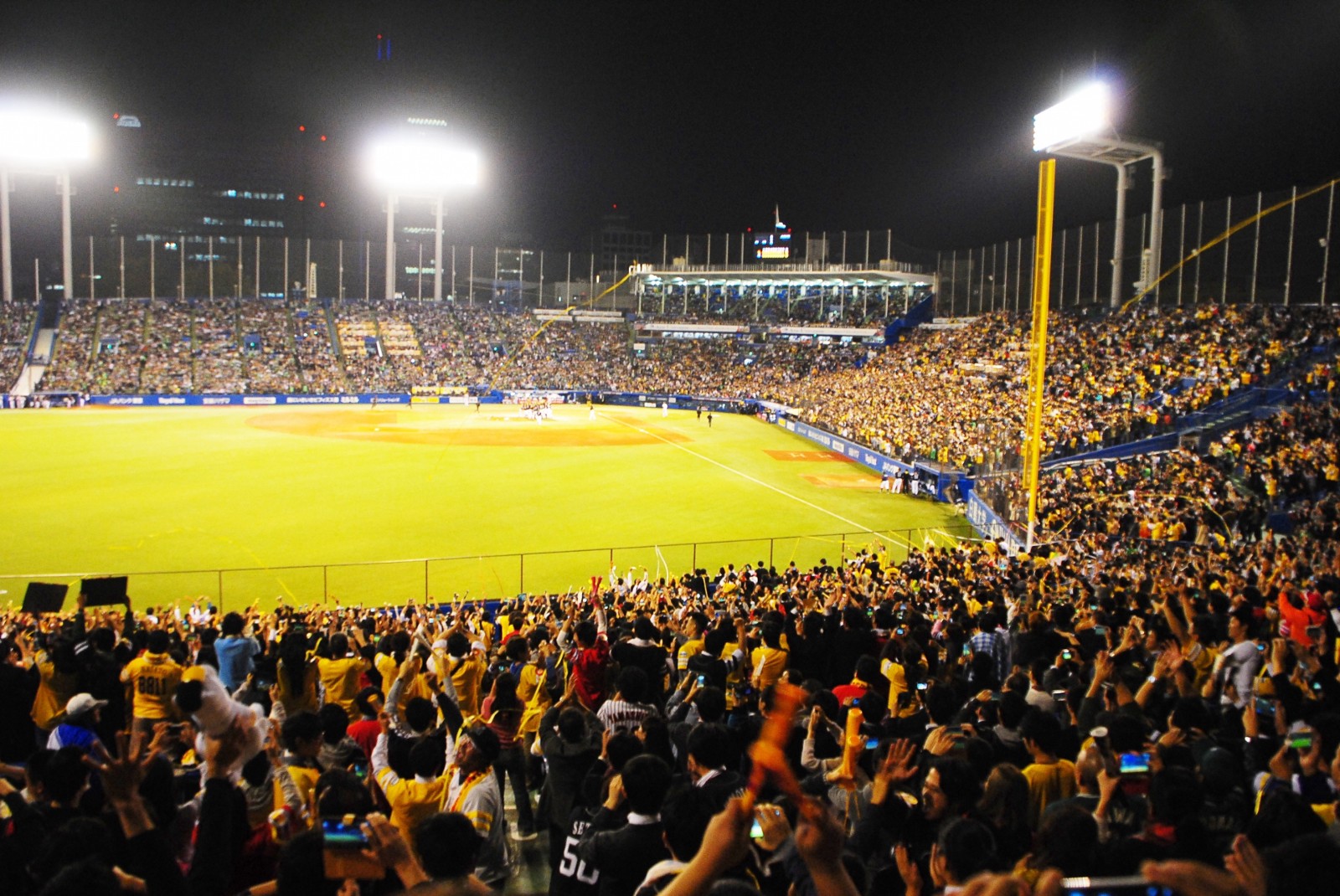 Baseball is one of the most beloved sports in Japan, and Japanese professional baseball league, (NPB) starts from 20 March till 24 October in 2020. Yomiuri Giants and Tokyo Yakult Swallows are two popular professional baseball teams both based in Tokyo, and baseball games are held at their stadiums (Tokyo Dome and Meiji Jingu Stadium) during the season regularly. It's great way to experience Japanese sports culture!
Here are links to purchase baseball games in Tokyo!
▶ Yomiuri Tokyo Giants Schedule & Tickets Tokyo Dome Baseball
▶ Tokyo Yakult Swallows Schedule & e-tickets for Jingu Stadium
Related Article:
8. Kanamara Festival 2020 <<cancelled>>
Kanamara Festival, a.k.a. the Penis Festival is known as one of the most unique and bizarre events in the world. The phallus themed festival features Mikoshi floats with giant phallic statues as well as phallus shaped food, decorations, etc. It's extremely unique and become hugely famous around the world nowadays. The festival is held at the first Sunday of every April at Kanayama Shrine in Kawasaki City, Kanagawa Prefecture which you can access within 30 mins by train from central Tokyo.
Map: http://bit.ly/2t5xJNm
Date: 5 April 2020
Hours: 10:00 to 16:30
More festivals are available in Japan in April! Check out the link below for more information.
9. Tokyo Rainbow Pride 2020 <<cancelled>>
Tokyo Rainbow Pride has become city's most enthusiastic event in the past years. Last year, about 150,000 people participated the event. It's organised by the LGBT community in Tokyo and will take place on 25 and 26 April 2020 at the event square of Yoyogi Park. Various kinds of events including street booths, live performances and the pride parade.
Map: http://bit.ly/2D6XfGM
Date: 25, 26 April 2020
Numbers of special events and festivals are held at Yoyogi Park through the year! Check out the link below for the latest event schedule at Yoyogi Park Spring/Summer 2020!
10. Showa Memorial Park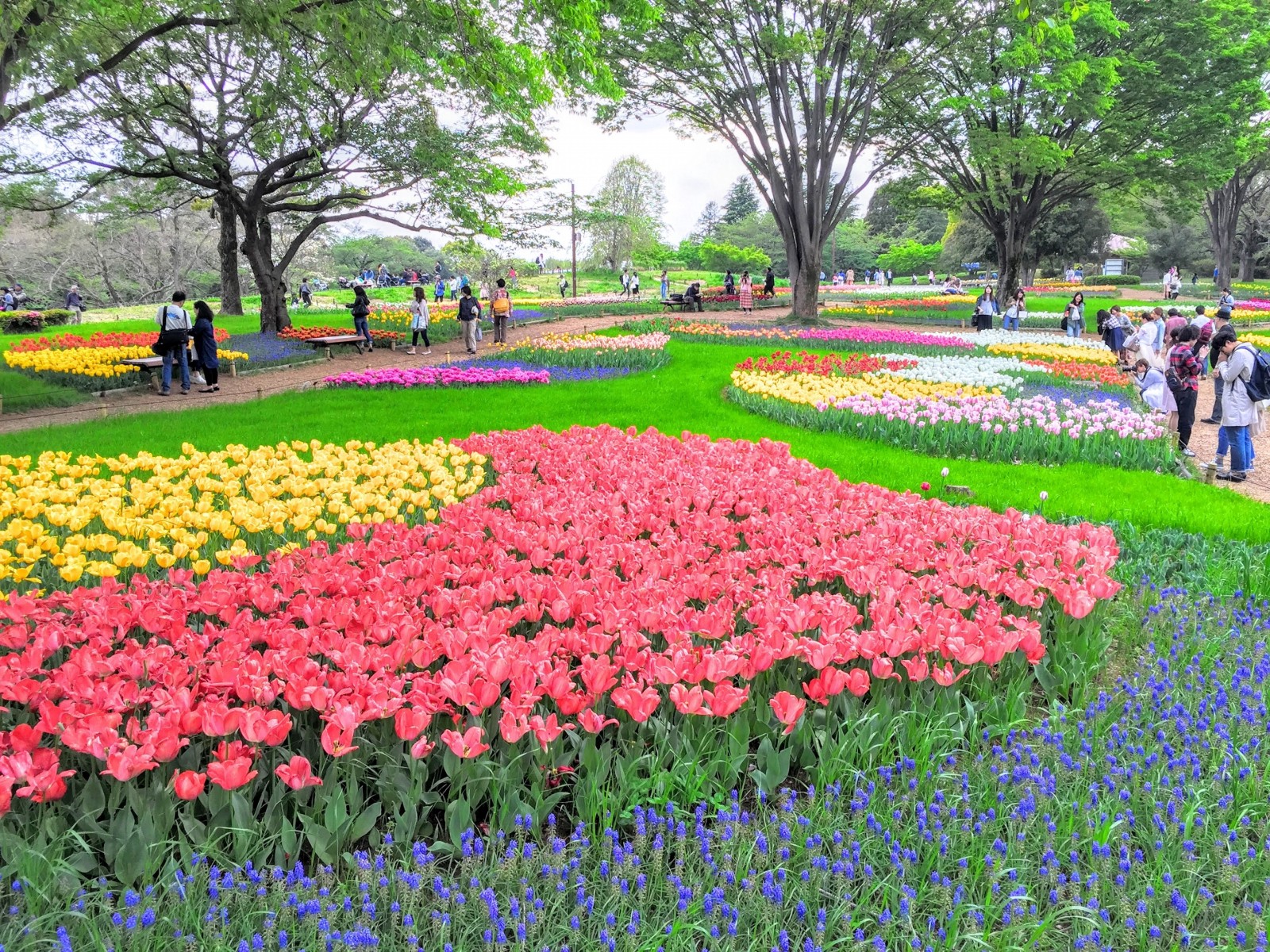 Showa Memorial Park (or Showa Kinen Koen, 昭和記念公園) is a vast park located in the outskirt of Tokyo. The park is a top visited spot in Tokyo for cherry blossom and autumn leaves viewing. A wide variety of flowers and plants can be enjoyed at the park especially during spring and summer including Tulip, Cosmos and Sunflowers.
More info:
11. Sakura Tulip Festa <<cancelled>>
Sakura Tulip Festa (佐倉チューリップフェスタ) is a largest Tulip festival around Tokyo which features 70 kinds of over 600,000 Tulip. The festival is held from early to late April at Sakura City, Chiba Prefecture and the nearest station is Keisei Sakura Station which can be accessed directly by Keisei Line from Nippori Station. It's one of the best day trip destinations from Tokyo in April.
More info:
12. Cycling
Cycling tour is becoming a huge trend in Tokyo nowadays as you can explore the streets of Tokyo in an extraordinary way! Join a sightseeing cycling tour "Tokyo Good Old Bike Tour" which is one of the most popular day tours in Tokyo today, offering a 5-hour cycling trip through the coolest neighbourhoods of Tokyo including Yanaka, Ueno and Asakura. Check the link below for more retails and book the tour with special discount!
▼Going to Tokyo in May??▼
Which events in April do you look forward to most?? For more information about travelling in Japan in April, here are some more articles you should definitely check out 🙂
▽Related Articles▽
▼Editor's Picks▼
---