2021 Great Wisteria Festival at Ashikaga Flower Park
The Great Wisteria Festival: Don't miss beautiful wisteria flowers near Tokyo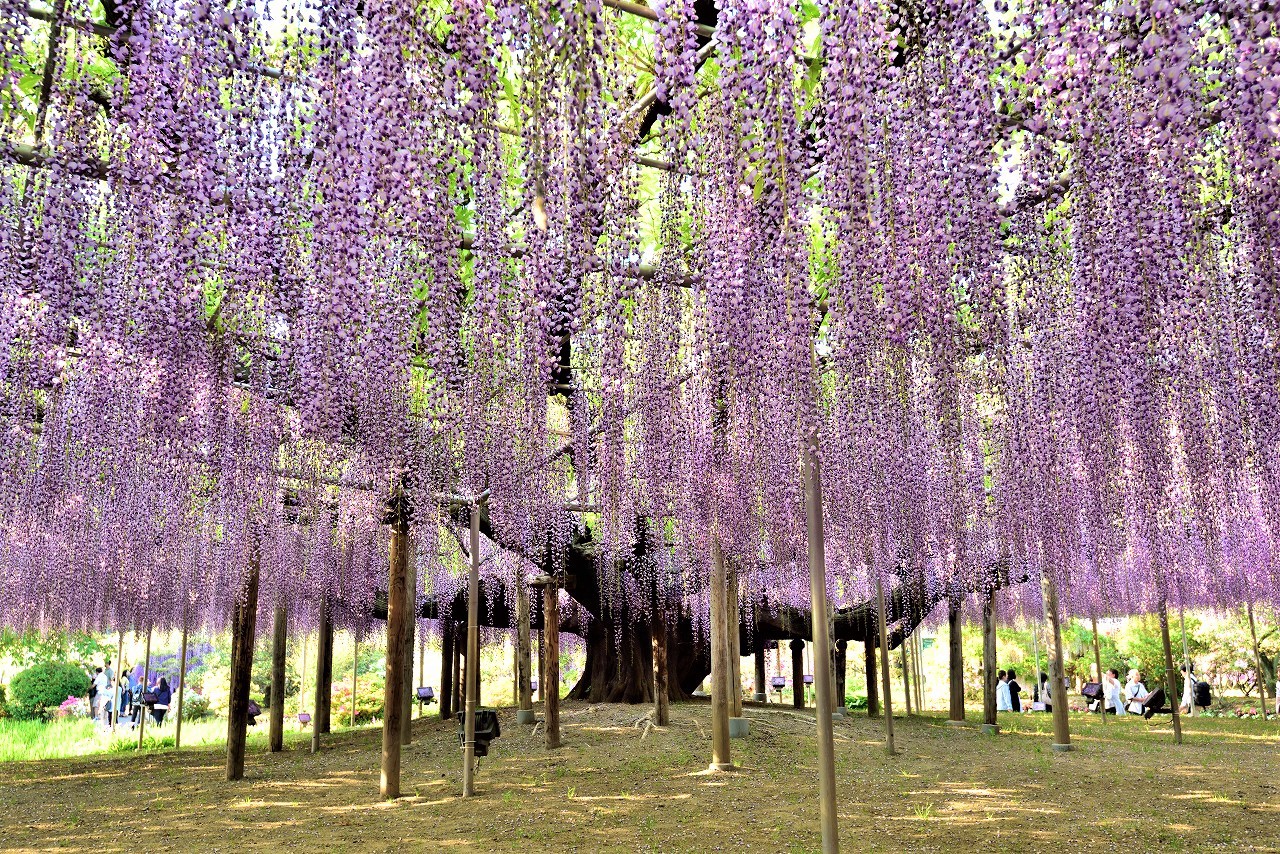 Wisteria flower (Fuji in Japanese) is one of the most beloved spring flowers in Japan. The Great Wisteria Festival at Ashikaga Flower Park (あしかがフラワーパーク) in Tochigi prefecture has been chosen as one of the top 10 international dream destinations by CNN in 2014, and wisteria flower has become a top tourist attraction in spring in Japan.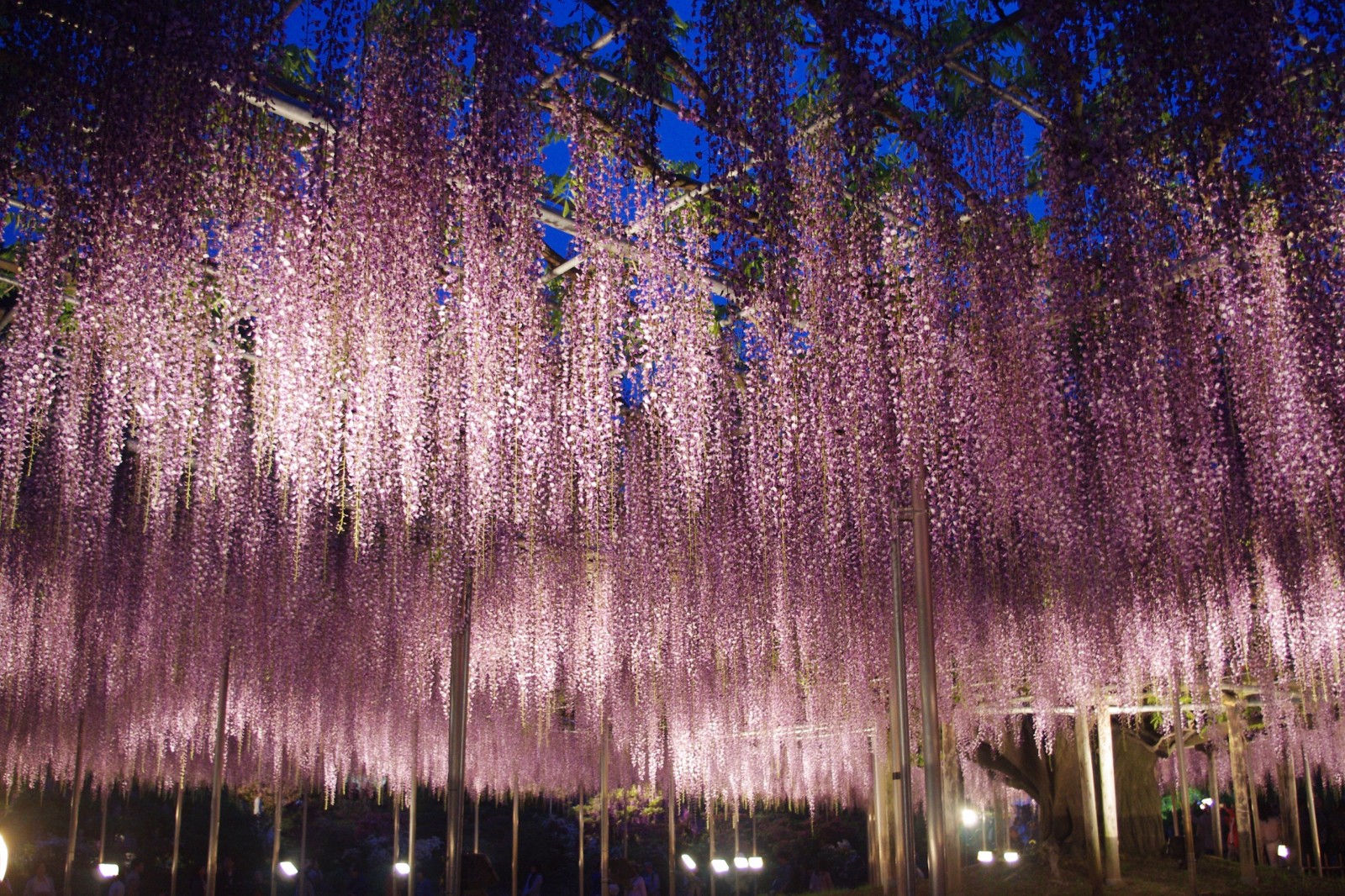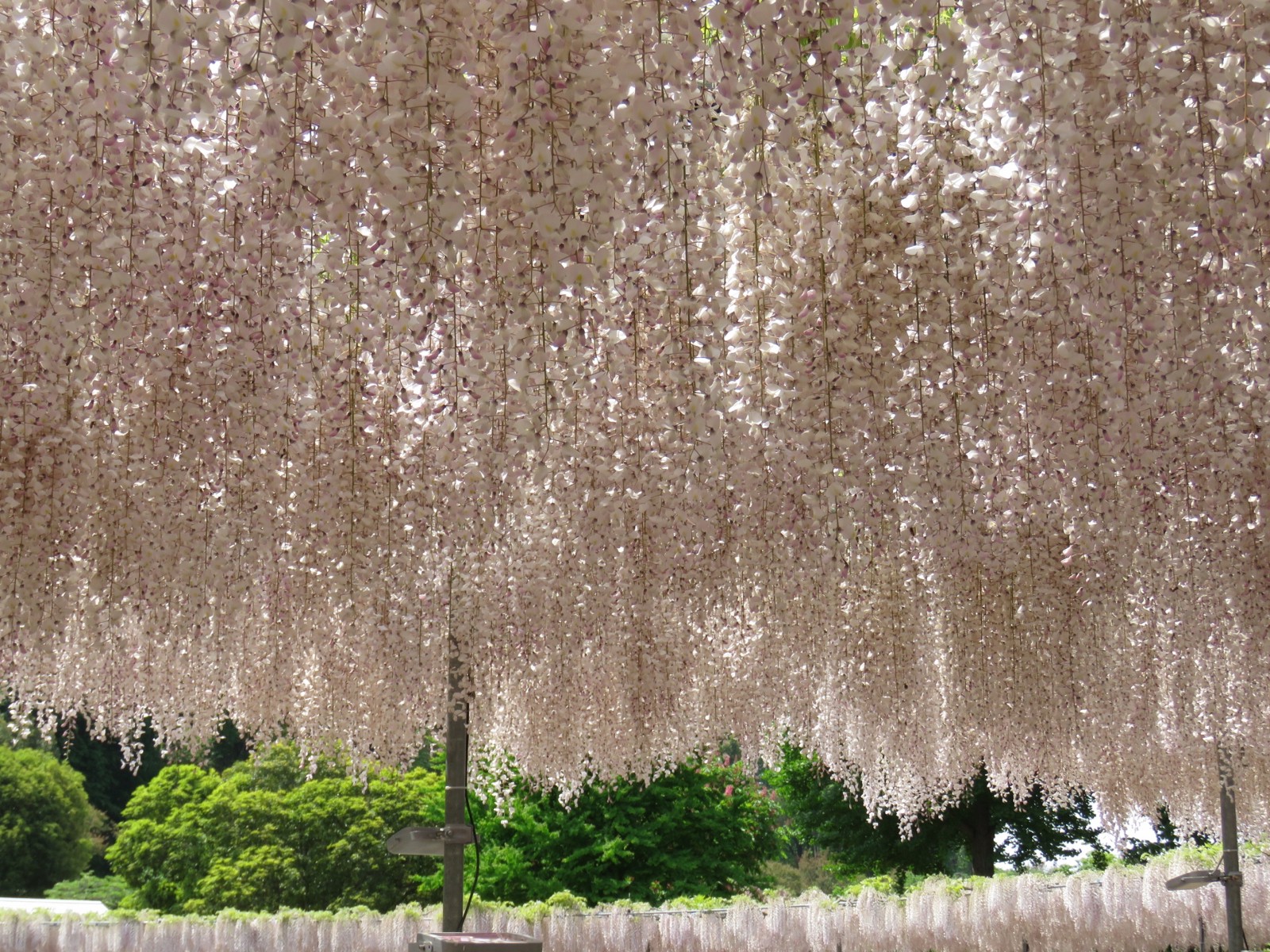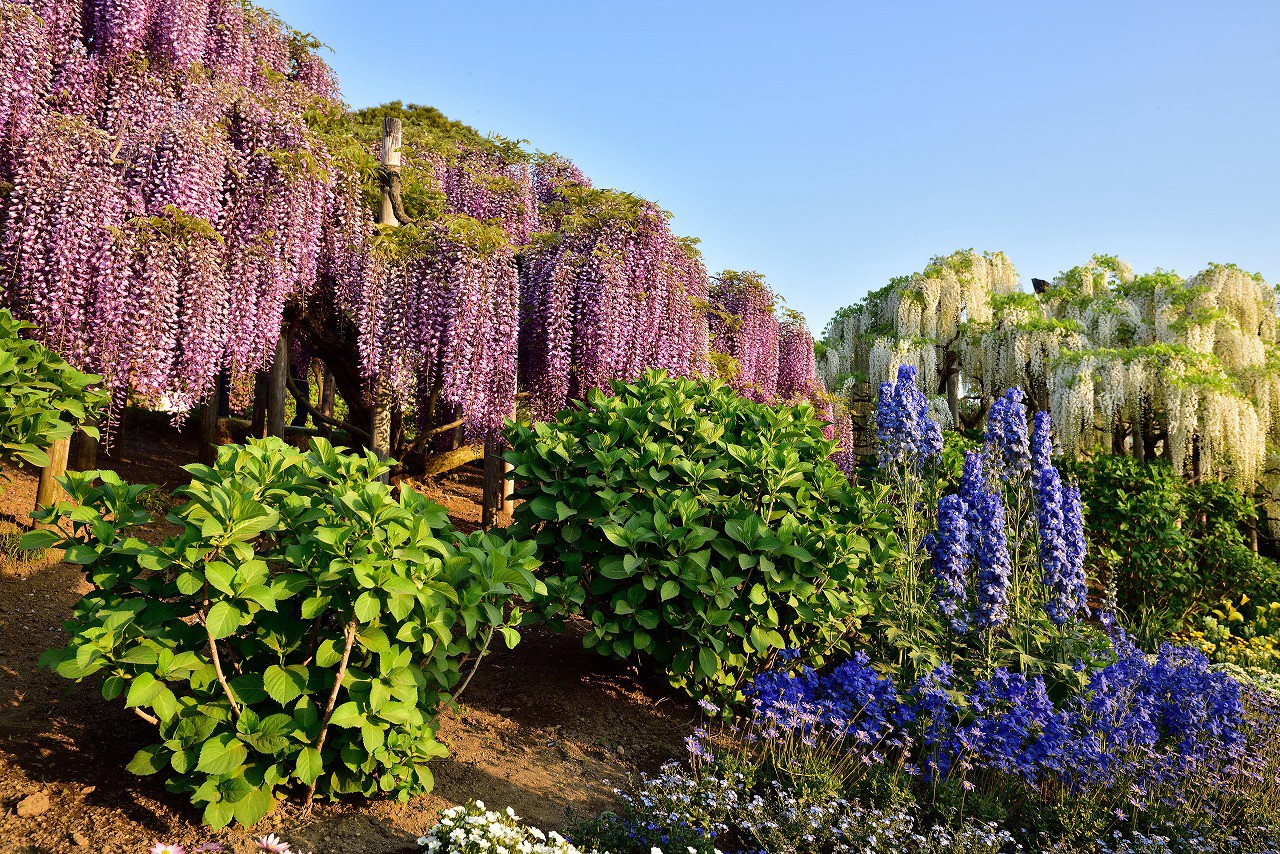 In the 92,000㎡ wisteria garden, there are over 350, variety of wisteria trees including over 150 year-old "the Great Wisteria" which spreads over 1,000 square meters space, and two 80m long tunnels made with white and yellow wisteria.
Various colour of wisteria can be enjoyed in the park, blooming in purple, pink, yellow and white from mid April. Also from late April to early May, over 5,000 Azalea flowers bloom in full and the great collaboration of two flowers can be seen.
Ashikaga Flower Park is also known for the remarkable illumination of the garden at night. In 2016, the park was chosen as the most beautiful night view in Japan.
The park can be reached within 2 hours from central Tokyo. During the festival, the park tends to get really crowded so highly recommended to visit there in early morning!
Looking for a day trip to Ashikaga Flower Park from Tokyo?? Then book your trip here!
▷ Experience the Tunnel of Flowers at Ashikaga Flower Park
▷ Hitachi Seaside Park, Ashikaga Flower Park & Yakiniku Lunch!
---
< The Great Wisteria Festival 2021 >
Access: 13 mins walk from JR Tomita station (Ryomo line)
Date: 15 April to 23 May 2021 (light-up: 17 April to 16 May 2021)
Hours: 7:00 am to 6:00 pm (light-up 5:30 to 9:00 pm)
*date and hours may change according to the blooming condition
Admission: 900- 1,900 yen (night admission 600- 1,500 yen)- The fee may vary depending on days
Website: http://www.ashikaga.co.jp
---
For more travel attractions in Ashikaga, check this tourist guide below.
Check more info about things to do/see in Japan in spring!
▽Related Articles▽
▼ Editor's Picks▼
---