3 Best Things to Do in Kiryu, Gunma
3 Best Things to Do in Kiryu: Visit Kiryu City, Gunma with Microtourism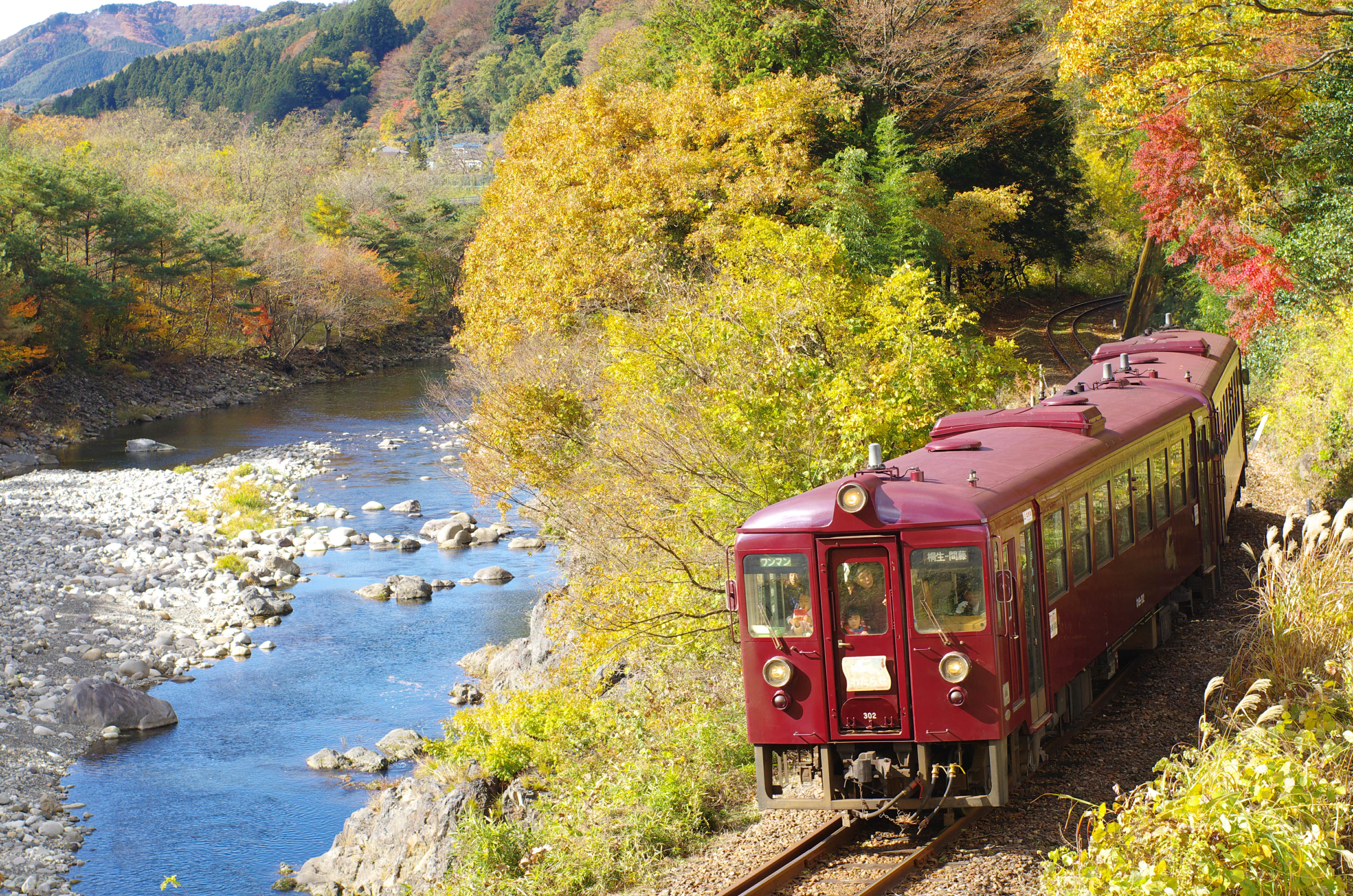 Ever since the Coronavirus has taken over our everyday lives, it has become difficult to go out for drinks with friends after work; moreover, traveling has become almost impossible. Some people go as far as to stay at home without stepping a foot out their front door.
Wouldn't you like to travel far from home and spread your wings for once? I, personally, would love to travel and spend unordinary days like I used to.
Usually, when you hear the words "Travel" or "Tourism", it was easy to imagine crowded places. Even if travel-bans are dropped, you would like to avoid risks for any kind of spreading of viruses. For those who are thinking this way, there is a new style for traveling that is being proposed.
*Please note that this article contains affiliate links.
---
What is Microtourism?
According to Travel Trend Report from euronews, it is estimated that travel trends will be as followed.
Locations where you can avoid crowds.
Locations where you can keep social distancing
Locations that are sanitarily healthy
Taking these points into account, there is a traveling style in Japan called "Microtourism" that has been proposed.
Microtourism is a style of traveling proposed by Hoshino Resort's CEO, Yoshiharu Hoshino that matches the new lifestyle we're experiencing now.
According to Hoshino Resort's official Website:
"microtourism" is defined as a small trip or short travel, where it is a way to invite people to visit and tour around a place only 1 to 2 hours by car from home. There is always something new to discover and relaxation can also be brought to you whilst staying close to home, where we will always feel safe.
Going to locations that can be enjoyed in a single day(one-day trip) while avoiding closed and crowded spaces will allow people to re-discover the charm of the areas near their homes while supporting the local economy in a safe way.
Here, we will introduce to you some perfect locations where you can enjoy Microtourism.
Introducing the charm of Kiryu city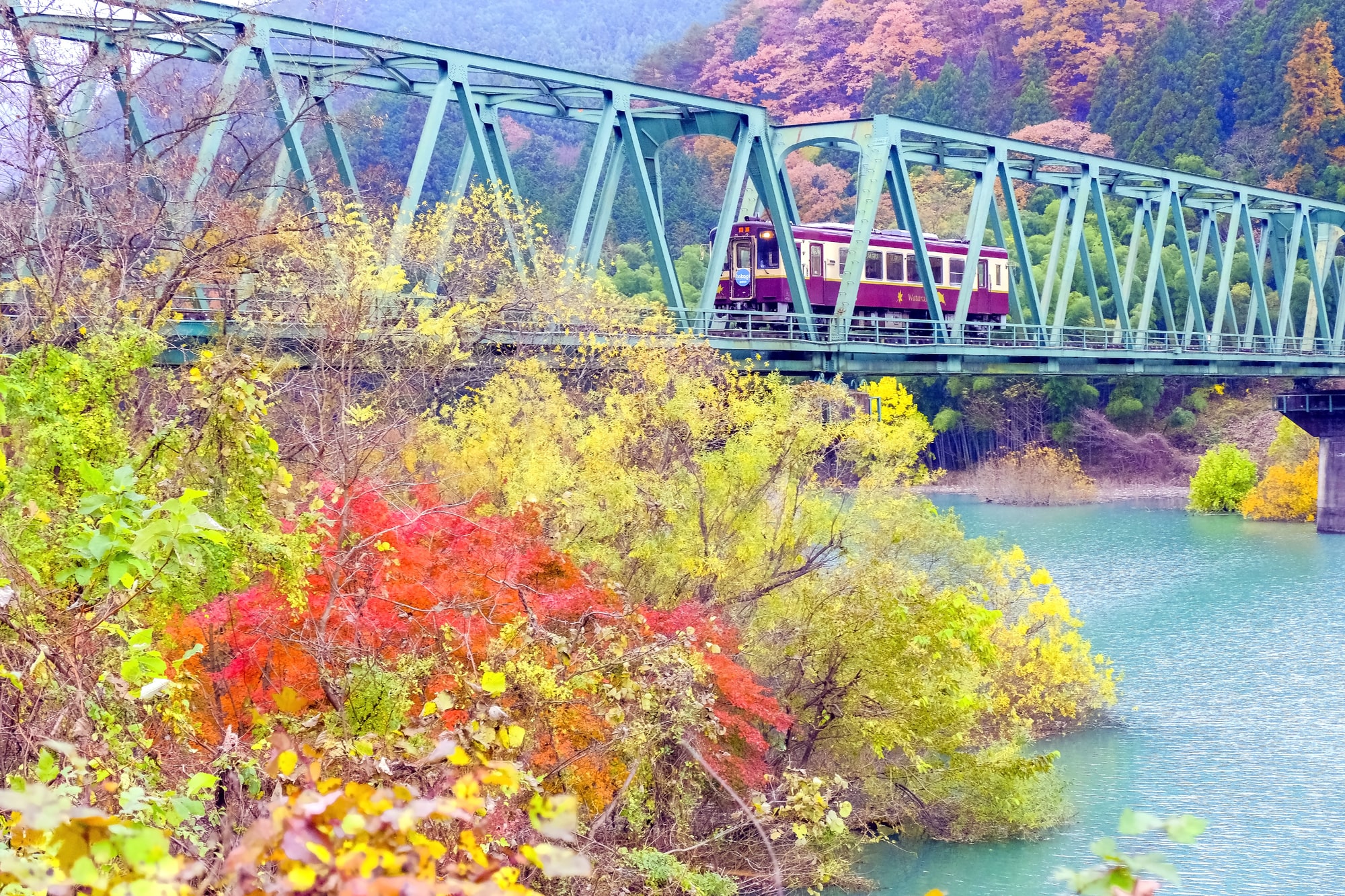 Do you know where this is?
That's right! This is the Watarase Keikoku located in the city of Kiryu.
Did you know Kiryu city is just about an hour and 40 minutes away from Tokyo?
In this article, we will introduce to you some of the places in Kiryu city that you will definitely want to go after travel-bans are dropped.
https://www.youtube.com/watch?v=VEdmtHA3do4
The history of Kiryu city
I believe that knowing about the history of a place before visiting it makes the trip experience much richer. Therefore, I will first introduce to you a little about the history of Kiryu city.
The city of Kiryu is a place with an abundance of nature, having the Watarase river and Kiryu river running within the city. The city is located in the foothills of Nikko and Mount Akagi.
It is said that Textile and sericulture were introduced by Kyoto a long time ago, and since then, the textile industry has been booming. About 400 years ago, by the orders of Tokugawa Ieyasu, the town of "Kiryu-shinmachi" was created and because of this, the area developed even more to become a textile city.
Entering the modern era, western technology and machines were brought and large new textile factories were built. Because of this, large amounts of high-quality raw silk and textile have been able to be produced, to the point that this city has become famous nationwide for its textile industry.
The mindset of incorporating advanced technology and the enthusiasm for research of the people of Kiryu has made it possible for this city to develop into a textile city.
Jomo Karuta is an old, local card game in Gunma prefecture that has historically important places written in the cards. In it, it says that "The center of the weaving industry in Japan, Kiryu City", which indicates that Kiryu has been known for its textile for a long time.
The origins of textile in Kiryu go back to the Nara period, about 1,300 years ago.
The earliest mention of this in Japanese text is in the Shoku Nihongi indicating that back in the day, taxes were paid with textile. This shows how important the textile industry was back then.
3 locations that you need to visit in Kiryu city.
From here, I will introduce to you 3 locations in Kiryu city that you need to go!
1. Watarase Keikoku Railway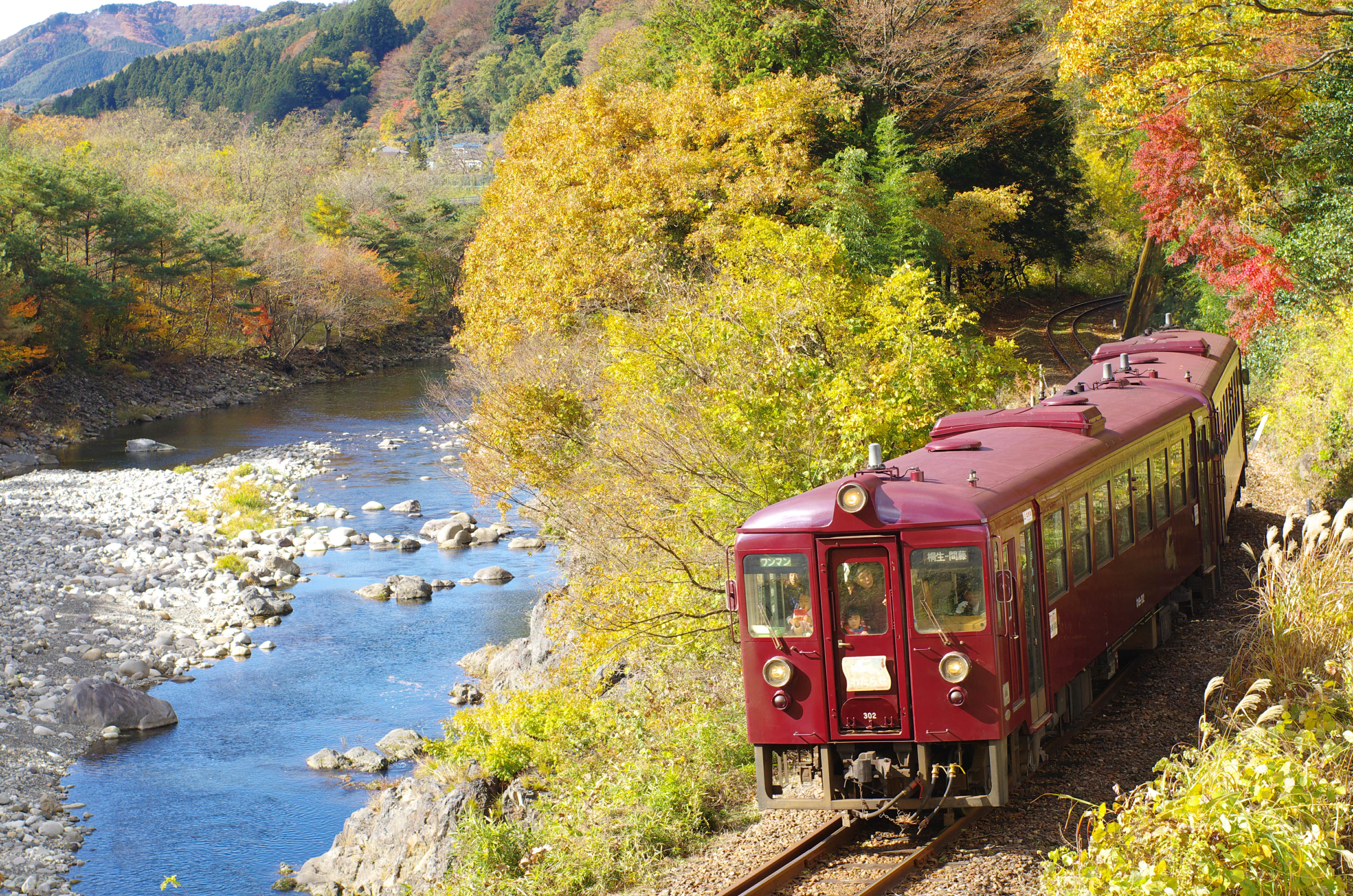 It is the 44 km long railway that runs between Kiryu station in Gunma prefecture and Mato station in Tochigi prefecture. You can enjoy the view from the train window of the clear stream of the Watarase river along with the gorgeous valley that has a different face depending on the season.
If you come on Saturdays, Sundays, or holidays, you will be able to ride on the trolley train which is an open-type train with no windows. On it, you can feel the nature of Watarase Keikoku even better. (this train has windows from winter to spring)
Watarase Keikoku Railway Kiryu station
Address
11-1 Suehirochō, Kiryu city, Gunma prefecture
Business hours
Check the official page for the detailed schedule

https://www.watetsu.com/

Recommended visiting time
2 to 3 hours
Ticket price
¥190~¥1,130 (Additional trolley queue ticket is necessary (Adults:¥520, Children:¥260))
2. Kiryu Shichifukujin Meguri (Seven Lucky Gods Pilgrimage)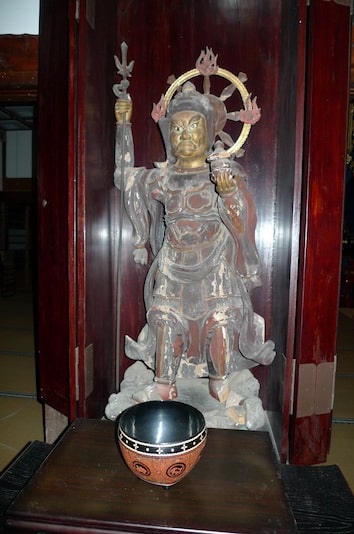 The Kiryu Shichifukujin Meguri is a temple-pilgrimage course within Kiryu city in Gunma prefecture.
The course consists of visiting the following 7 temples: Komyoji (Benzaiten), Myoonji (Jurojin), Hokyoji (Daikokuten), Shorenji (Fukurokuju), Kyushoji (Ebisuten), Hosenji (Bishamonten), and Saihoji (Hoteison).
What is Shichifukujin?
It is a Japanese belief that consists of seven gods that are believed to bring good luck. It is said that seven disasters will be removed and seven blessings will be gifted to those who visit and pray to these seven gods.
The course to visit all seven temples has a total of 12 km which will take you about 3 to 4 hours in completing. Contemplate historical architecture and pray to the seven gods while enjoying a healthy walk. You can kill three birds with a stone!
Kiryu Shichifukujin Meguri (Starting point: JR Kiryu station)
Address
11-1 Suehirochō, Kiryu city, Gunma prefecture
Business hours
None (we recommend visiting before noon!)
Recommended visiting time
3 to 4 hours
Visiting fee
Free of charge
3. Kiryu Shinmachi Important Preservation Districts for Groups of Traditional Buildings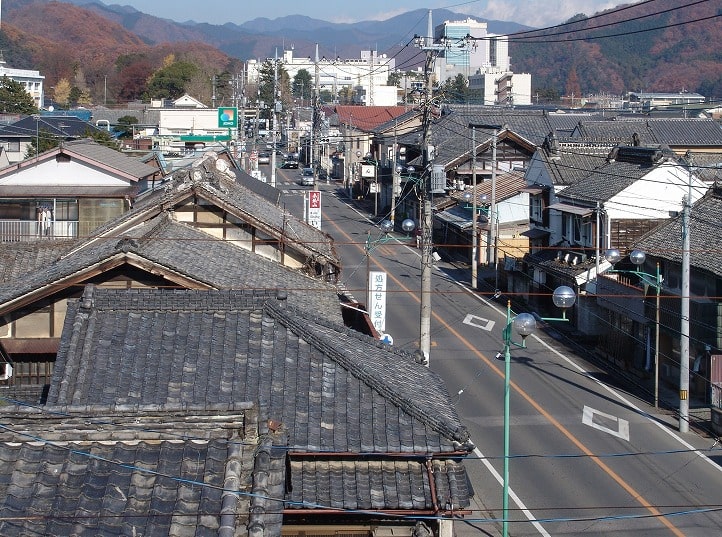 This is an area where the new town was founded about 400 years ago by orders of Tokugawa Ieyasu.
Buildings that were built between the late Edo period and the beginning of the Showa period are well preserved as well as is the land divisions of the town as it was when the town was first established.
These historic silk-fabric-related buildings show the historical environment to this day. For these reasons, in 2012, this place was designated as the fifth "Important Traditional Buildings Preservation District" in the Kanto area.
The center of the textile industry supported the Japanese economy. We can only imagine how much exciting drama occurred in this place. Take time to linger on those kinds of thoughts while walking around this special place.
Kiryu Shinmachi Important Preservation Districts for Groups of Traditional Buildings
Address
Honcho (first and second district) and Tenjincho (part of first district), Kiryu city, Gunma prefecture
Business hours
Varies with the facility
Recommended visiting time
2 to 3 hours
Entrance fee
Varies with the facility
What do you think? Are you now interested in visiting Kiryu city?
I would like to introduce more about Kiryu city, but did you know that there is an Ebook that introduces more about Kiryu city in detail with advised route guides included?
KIRYU & ASHIKAGA (Link to digital panphlet)
→https://www.gltjp.com/ja/ebook/book/301/
Also, be sure to check our website for more of the latest information!
→URL: https://www.gltjp.com/en/summary/area/kiryu-ashikaga/
---