3 Best Things to Do in Ashikaga, Tochigi
3 Best Things to Do in Ashikaga: Visit Ashikaga City, Tochigi with Microtourism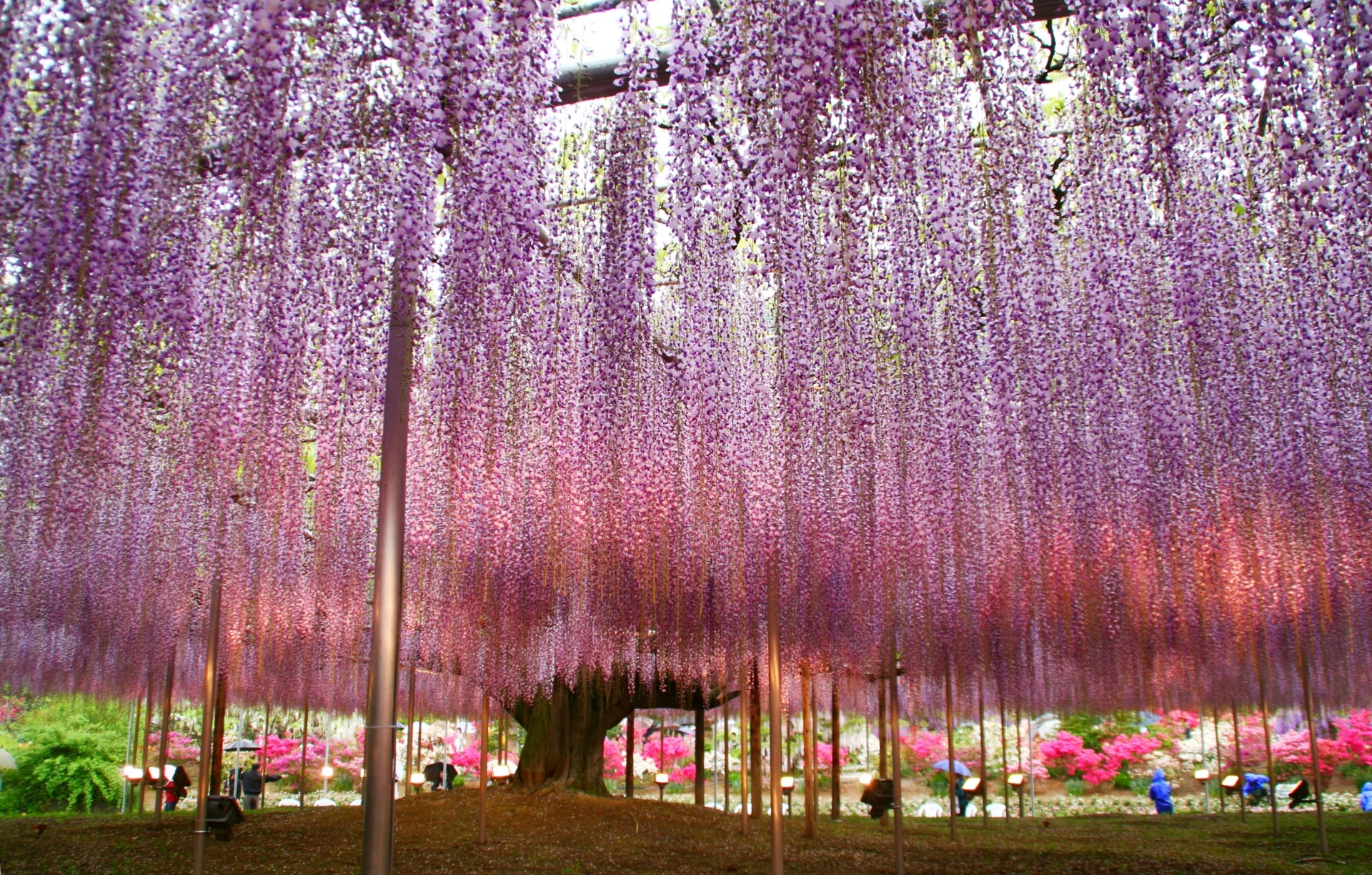 Ever since the Coronavirus has taken over our everyday lives, it has become difficult to go out for drinks with friends after work; moreover, traveling has become almost impossible. Some people go as far as to stay at home without stepping a foot out their front door.
Wouldn't you like to travel far from home and spread your wings for once? I, personally, would love to travel and spend unordinary days like I used to.
Usually, when you hear the words "Travel" or "Tourism", it was easy to imagine crowded places. Even if travel-bans are dropped, you would like to avoid risks for any kind of spreading of viruses. For those who are thinking this way, there is a new style for traveling that is being proposed.
*Please note that this article contains affiliate links.
---
What is Microtourism?
According to Travel Trend Report from euronews, it is estimated that travel trends will be as followed.
Locations where you can avoid crowds.
Locations where you can keep social distancing
Locations that are sanitarily healthy
Taking these points into account, there is a traveling style in Japan called "Microtourism" that has been proposed. Microtourism is a style of traveling proposed by Hoshino Resort's CEO, Yoshiharu Hoshino that matches the new lifestyle we're experiencing now.
According to Hoshino Resort's official Website:
"microtourism" is defined as a small trip or short travel, where it is a way to invite people to visit and tour around a place only 1 to 2 hours by car from home. There is always something new to discover and relaxation can also be brought to you whilst staying close to home, where we will always feel safe.
Going to locations that can be enjoyed in a single day(one-day trip) while avoiding closed and crowded spaces will allow people to re-discover the charm of the areas near their homes while supporting the local economy in a safe way.
Here, we will introduce to you some perfect locations where you can enjoy Microtourism.
Introducing the charm of Ashikaga city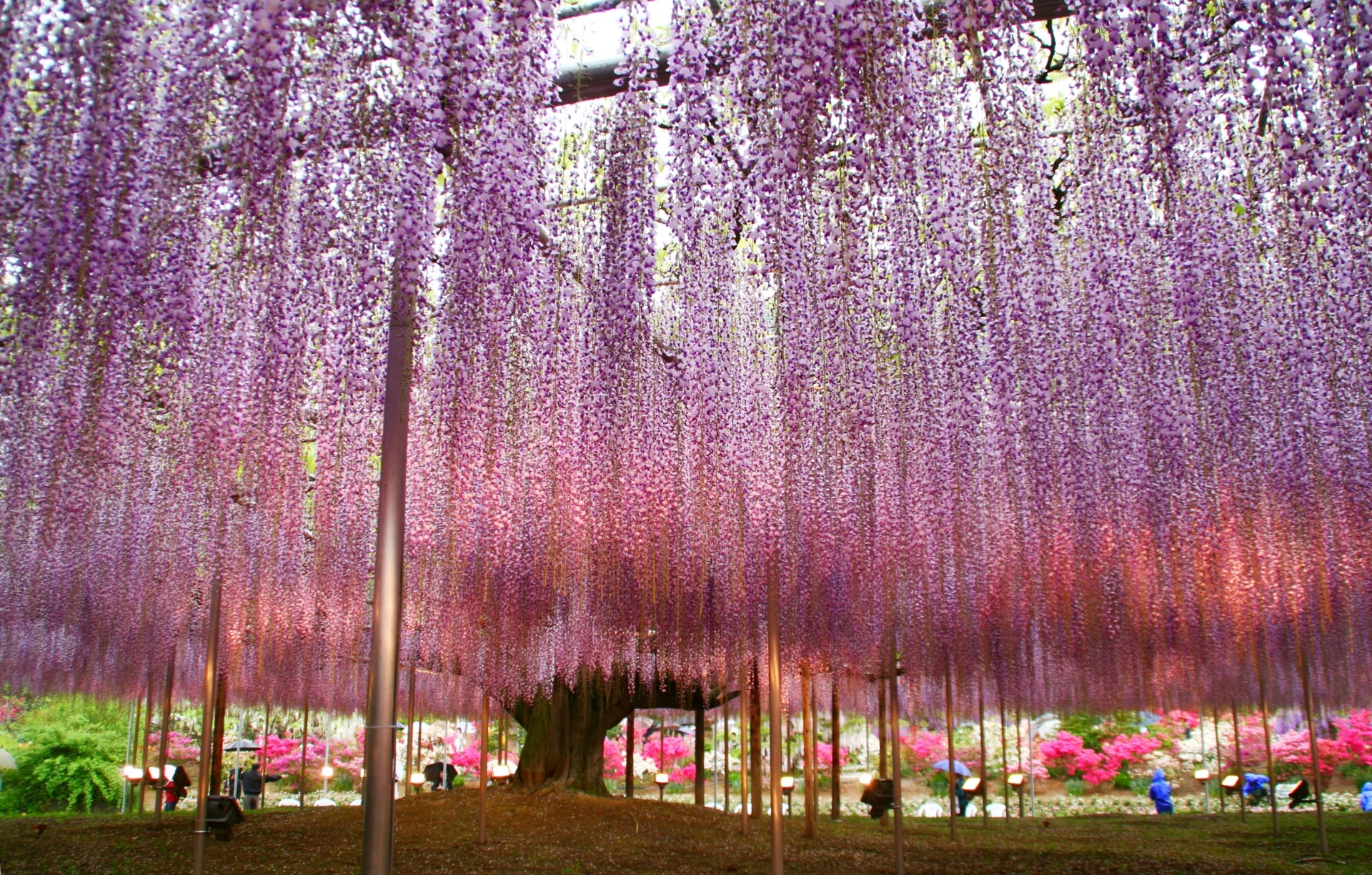 Do you know where this is? That's right! This is Ashikaga Flower Park.
Did you know Ashikaga city is just about 2-hour away from Tokyo?
In this article, we will introduce to you some of the places in Ashikaga city that you will definitely want to go after travel-bans are dropped.
The history of Ashikaga city
I believe that knowing about the history of a place before visiting it makes the trip experience much richer. Therefore, I will first introduce to you a little about the history of Ashikaga city.
Ashikaga city, located in Tochigi prefecture, is the birthplace of the Ashikaga clan of Seiwa Genji, which are the founders of the Kamakura shogunate back in the 12th century.
Minamoto no Yoshiyasu(grandson of Minamoto no Yoshiie) started to claim the name of Ashikaga, and Ashikaga Yoshikane started ruling over this area from the Kamakura period. Since then, the Ashikaga clan rained for many generations.
You can also find the "Ashikaga school" which is said to be the oldest school in Japan. Although being opened during turbulent times, it is said that many students came to learn from around the country.
Surrounded by mountains and rivers, this town is blessed with beautiful nature that changes with the seasons. This is one of the few touristic towns where you can find numerous historical temples, shrines, and other landmarks.
3 locations that you need to visit in Ashikaga city.
From here, I will introduce to you 3 locations in Ashikaga city that you need to go!
1. Ashikaga Flower Park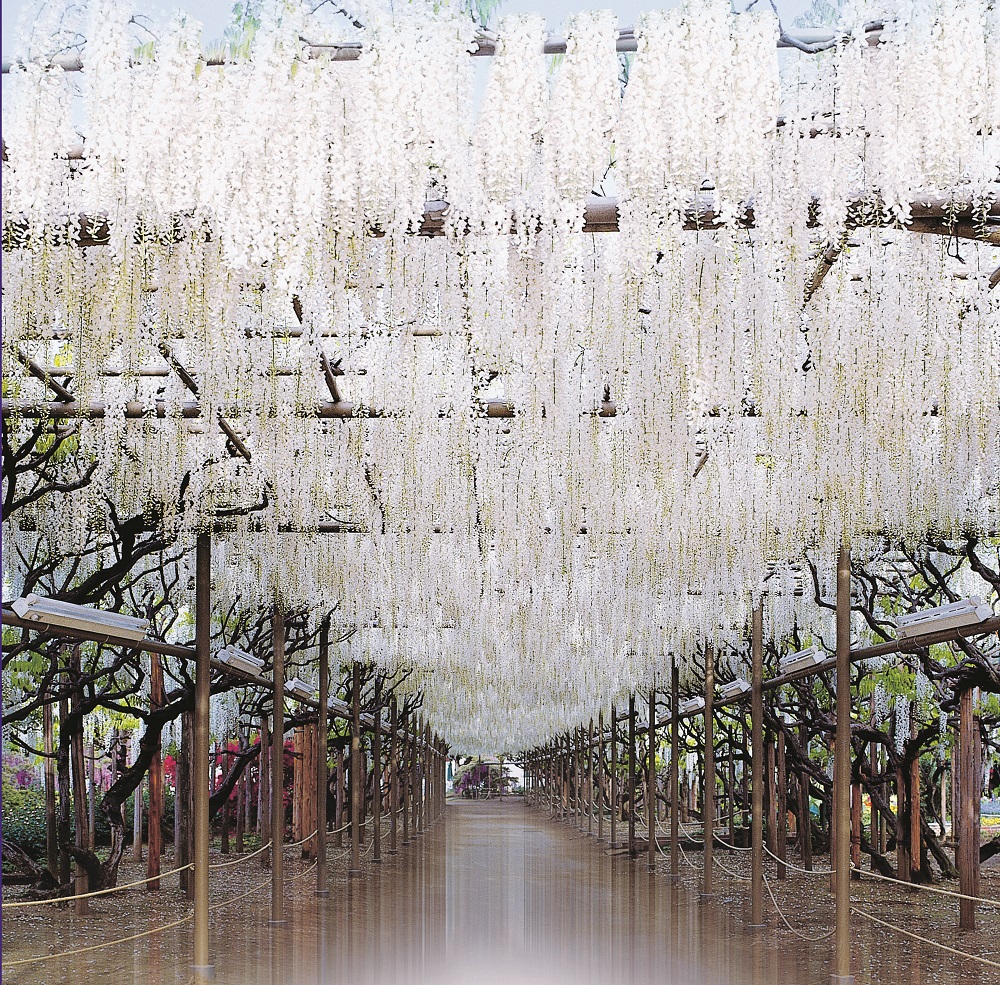 First opened in Horigomecho in Ashikaga city in 1968, it was first named "Hayakawanouen". This place was also lovingly known as "The great, 250-tatami sized Wisteria" until it was moved to the current location (Hasamacho) due to urban development in 1997. The great Wisteria has grown to be 1,000㎡.
The illuminations that take place here beginning in late October have been named by the YAKEI Convention & Visitors Bureau as one of the "3 great Japanese illuminations" and it is at 10th place on Tripadvisor. It has also Acquired the Travelers' Choice for Hotel, Attraction, and Restaurant.
Ashikaga Flower Park
address
607 Hasama-cho, Ashikaga city, Tochigi Prefecture329-4216
business hours
10:00~17:00(Hours depend on the season)
Advised time spent
2~3 hours
Entrance fee
¥400 to ¥1,900 (It depends on the conditions of the flowers)

Check the official website for more information.
2. Dainichison Banna-ji Temple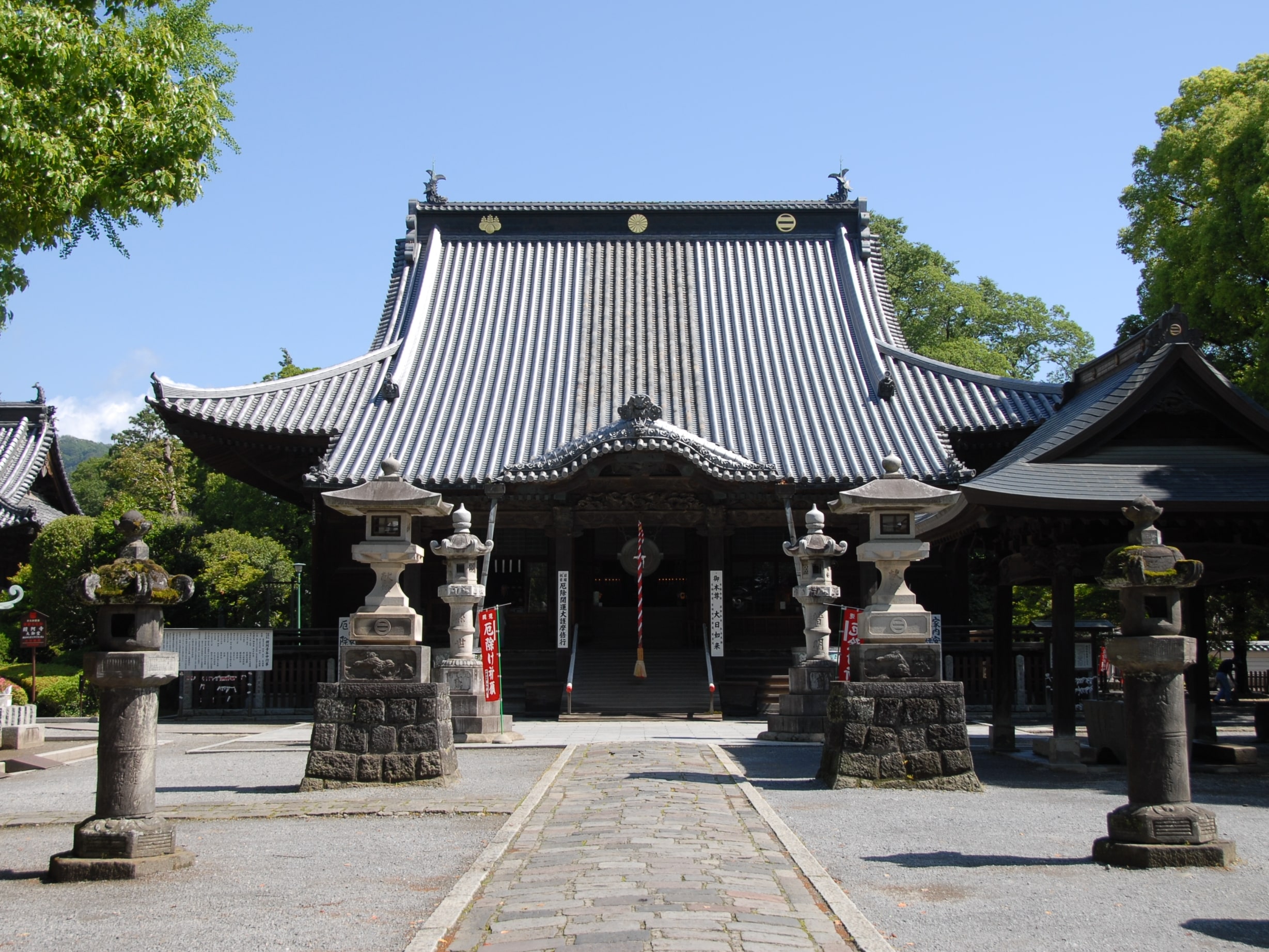 Banna-ji Temple is the head temple for Shingon Buddhism built by Ashikaga Yoshikane during the Kamakura period (1197).
The 40,000㎡ premises used to be the palace for the Ashikaga clan and you can still see a lot of the characteristics of the late Heian period atmosphere. It has 4 gates, each located in one of the four directions, and it is completely surrounded by earthen walls and moats. This has been designated as a national historic site as the "Ashikaga residence trace" since 1921.
Also, it is currently one of "Japan's 100 fine castles".
It has also been designated as a national treasure in 2013 for being a specimen for the early Zen Buddhist temple for the Esoteric Buddhism, as well as a valuable cultural specimen for Zen Buddhism in the Kanto area. The spring cherry blossoms and the autumn leaves are a beautiful sight as well.
Dainichison Banna-ji Temple
Address
2220 Ietomicho, Ashikaga, Tochigi 326-0803
Advised time spent
1hour
Entrance fee
Free of charge (Visiting the Issaikyodo:¥300 per person(Only when the Issaikyodo is opened on Sundays and holidays))
3. Ashikaga Gakkō Historic Site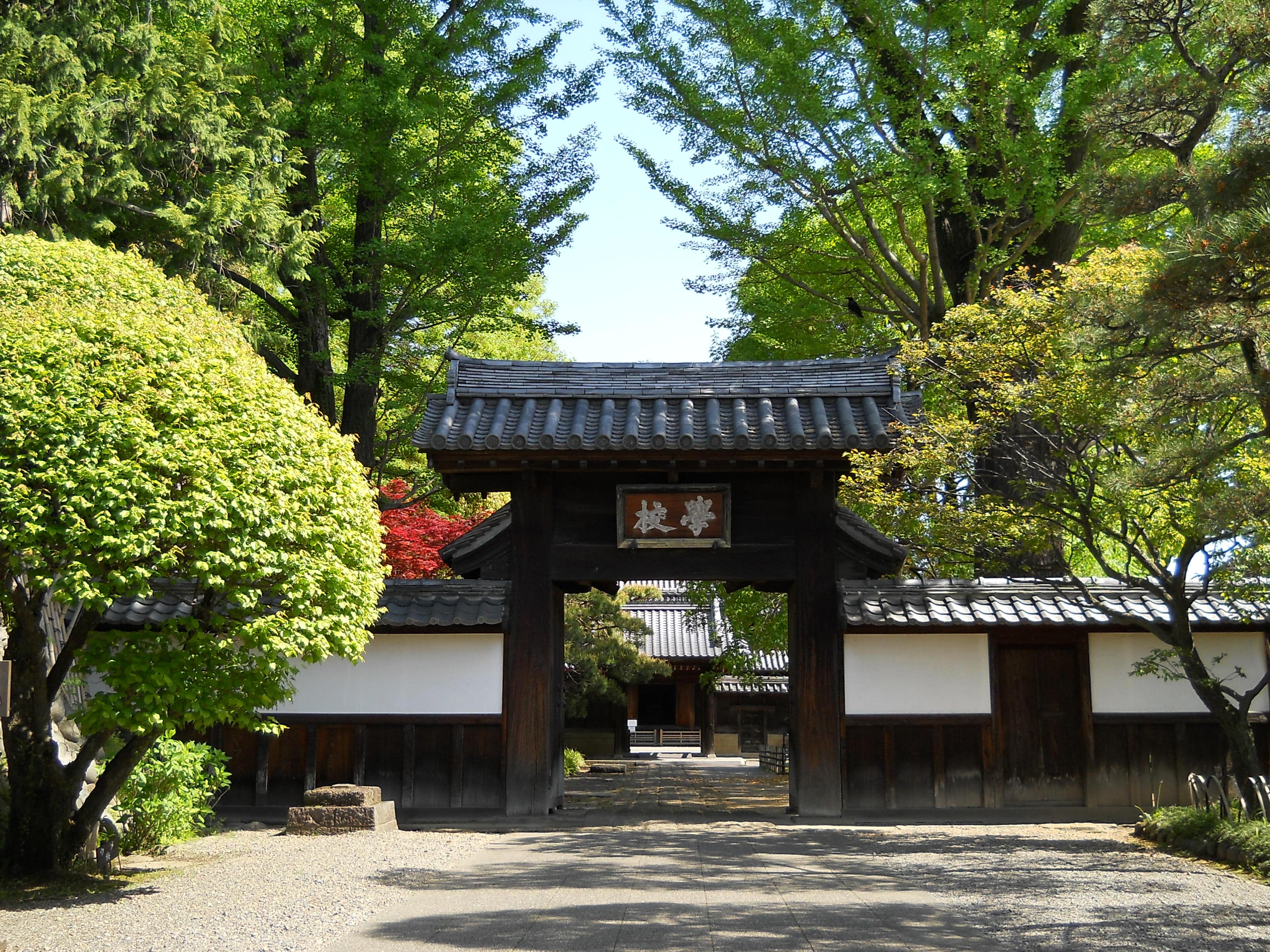 It is Japan's oldest standing school. Students gathered from around the country to attend the country's only school to teach solely Confucianism. It became the origin of the early modern period schools. It teaches the mindset of "self-study" to this day. The mausoleum is the oldest one in the country.
All this became historically clear when the school was revived by establishing the president system after Uesugi Norizane donated books that are now designated as national treasures. This happened back during the Muromachi period.
Norizane thought that it was important for warriors to learn academics to appease turbulent times. Therefore, he decided to revive the Ashikaga school located in the birthplace of the Ashikaga clan who started the Muromachi Shogunate.
During the Sengoku period, this school was introduced to the world as "The largest and most popular school in the country" by Francis Xavier, the one who first introduced Christianism to Japan.
Ashikaga Gakkō Historic Site
Address
2338 Shoheicho, Ashikaga City, Tochigi Prefecture
Advised time spent
1~2hours
Entrance fee
(General)Individual:¥420 Group:¥350

(High-schoolers)Individual:¥220 Group:¥170
What do you think? Are you now interested in visiting Ashikaga city?
I would like to introduce more about Ashikaga city, but did you know that there is an Ebook that introduces more about Ashikaga city in detail with advised route guides included?
KIRYU & ASHIKAGA (Link to digital panphlet)
→https://www.gltjp.com/ja/ebook/book/301/
Also, be sure to check our website for more of the latest information!
→URL: https://www.gltjp.com/en/summary/area/kiryu-ashikaga/
---