Cherry Blossom Forecast in Japan 2022: When is the Best Season
Check out the 2022 season of cherry blossoms in Japan!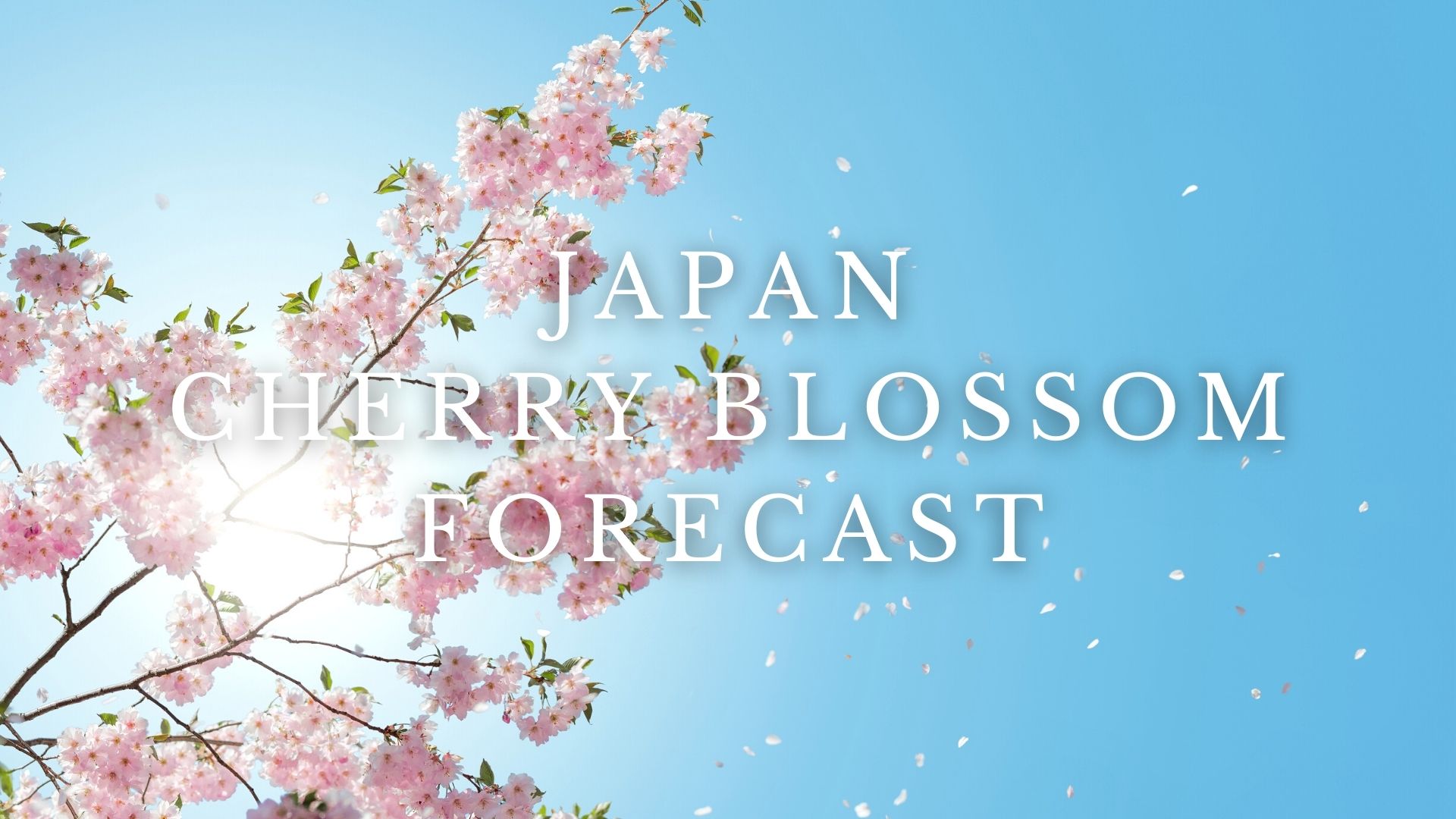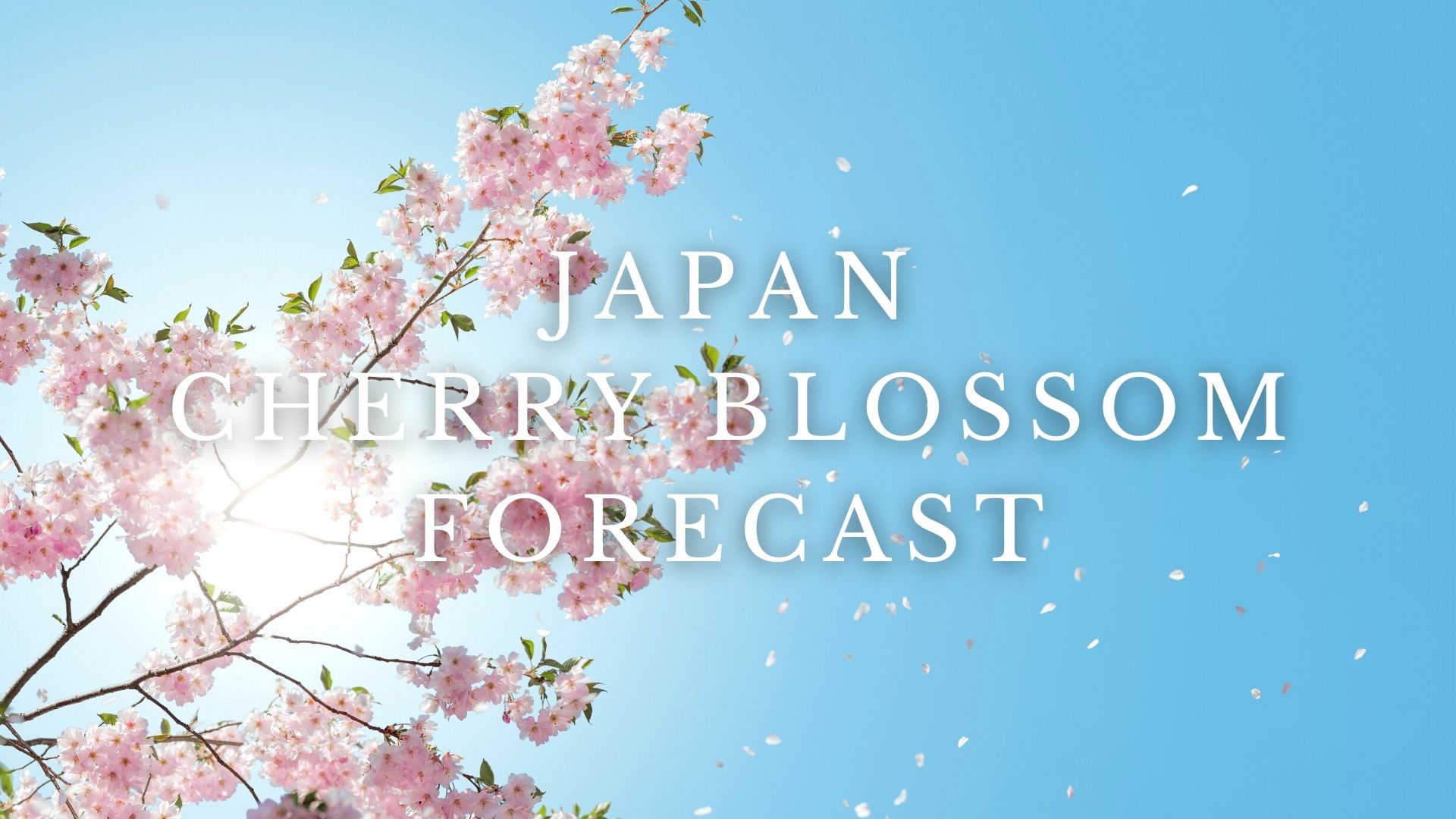 Check out the 2022 Cherry Blossom Forecast in Japan to see when is the best season to view the perfect full bloom. Plan your perfect spring trip to Japan! We are also sharing the best places to see cherry blossoms in Japan on this Sakura Forecast 2022!
Cherry Blossoms in Japan 2022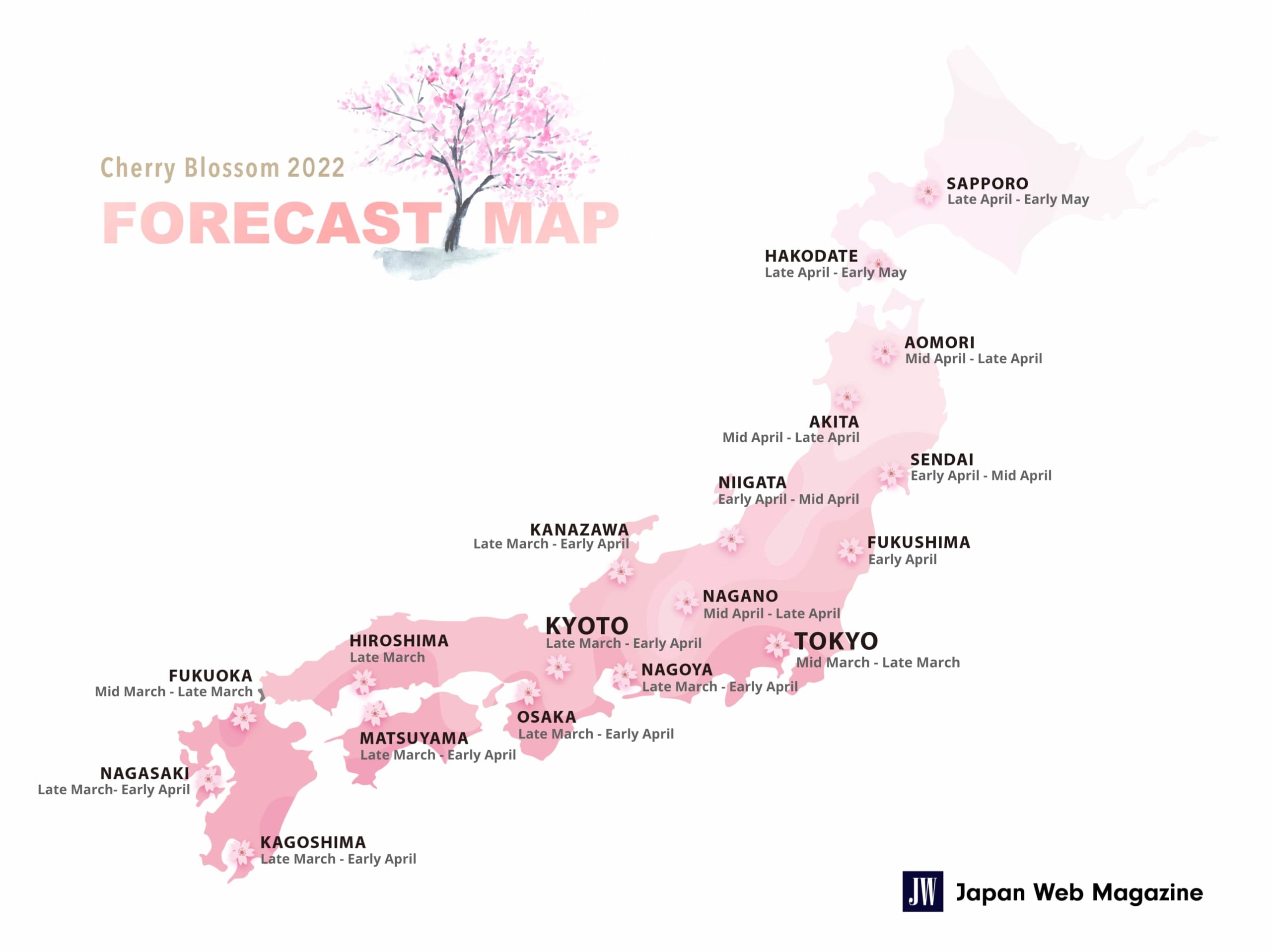 The estimated information is based on Tenki.jp served by Japan Weather Association and ALiNK Internet, INC. (Updated: April 21, 2022).
Check out our cherry blossom forecast 2022 and don't miss the best moment to see beautiful cherry blossoms in Japan! The information will be updated frequently till the cherry blossom season ends. Hope you will enjoy the most beautiful moment in Japan 😉
Arrival of the cherry blossom season in Japan in 2022 is expected be the same as the average year or slightly later as the temperature in February remained low and it's predicted to be not so high in March.
The estimated starting dates for cherry blossom blooming is 20 March in Tokyo, 23 March in Osaka and 21 March in Hiroshima, and the full blooming period for the best Hanami (cherry blossom viewing) time should be around a week later.
*The flowering and blooming period of cherry blossoms in Japan may change depending on the temperature and weather condition in February and March 2022.
Estimated Blooming Date of Cherry Blossoms in Japan
Here are the estimated dates for blossom opening/full bloom at popular tourist destinations in Japan in 2022 (updated on April 21, 2022)
Sapporo: 23 April/25 April
Aomori: 16 April/20 April
Sendai: 8 April/11 April
Tokyo: 20 March/27 March
Kanazawa: 30 March/5 April
Nagano: 9 April/14 April
Nagoya: 22 March/30 March
Kyoto: 24 March/30 March
Osaka: 23 March/30 March
Hiroshima: 21 March/29 March
Fukuoka: 17 March/27 March
***NOTE***
This forecast is subject to change due to unexpected temperature changes, rain and wind, which may effect on the cherry trees to quicken or delay their blooming time.
Where to See Cherry Blossoms in 2022
Here are some of the best places to see cherry blossoms in Japan in 2022!
Tokyo
-How to Enjoy Cherry Blossoms in Tokyo
There are numbers of amazing cherry blossom viewing spots in Tokyo where you can enjoy beautiful spring scenery. Some places holds cherry blossoms festivals during the season with special events and delicious food and drinks. Also Yozakura (cherry blossom night viewing) is another great way to enjoy cherry blossoms in Tokyo.
Popular cherry blossom viewing spots in Tokyo tend to get very busy during the peak season, however, there are also ways to avoid big crowds and enjoy beautiful cherry blossoms in more peaceful and private atmosphere. Some restaurants and cafes in Tokyo offers exclusive views of cherry blossoms from windows that can be appreciated while dining or sipping on a cup of coffee. Cherry blossom cruising is another great option which requires reservations in advance.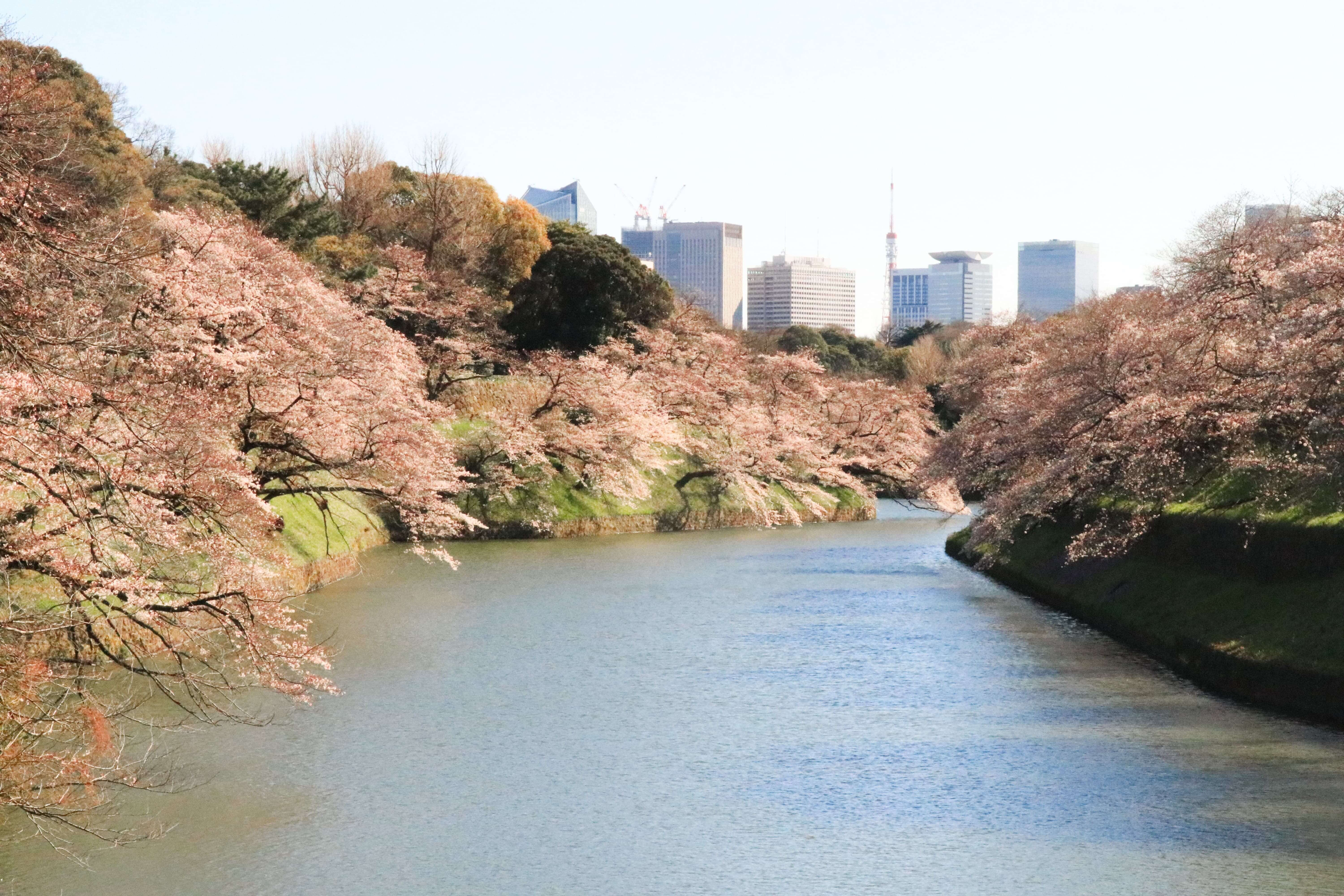 ▶ 15 Best Places to See Cherry Blossoms in Tokyo
▶ 7 Hidden Cherry Blossom Spots in Tokyo
Top 5 Tokyo Cherry Blossom Viewing Spots
-1st. Shinjuku Gyoen: Tokyo's largest national garden with 1000 cherry blossom trees
-2nd. Meguro River: 800 cherry trees and a lot of Japanese food stalls are lined up along the river
-3rd. Chidorigafuchi: Cherry blossoms flourishing around moats of the former Edo Castle
-4th. Ueno Park: The most popular nature spots to view cherry blossom in Tokyo
-5th. Sumida Park: Viewing cherry blossoms and Tokyo Skytree on a river cruise
Kyoto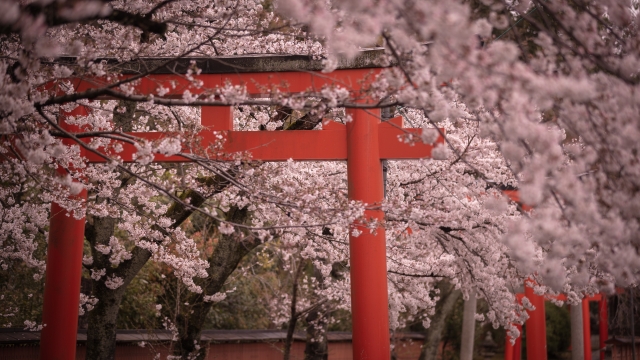 ▶ 12 Best Places to See Cherry Blossoms in Kyoto
Top 5 Kyoto Cherry Blossom Viewing Spots
-1st. Philosopher's Walk: Picturesque stone-paved path lined by cherry blossoms
-2nd. Daigoji Temple: Historical temple with over 1,000 cherry trees
-3rd. Maruyama Park: Vast park with 680 cherry trees and light-up at night
-4th. Ninnaji Temple: Kyoto's best late blooming cherry blossom spot
-5th. Heian Shrine: Shinto Shrine famous for weeping cherry blossoms
Around Tokyo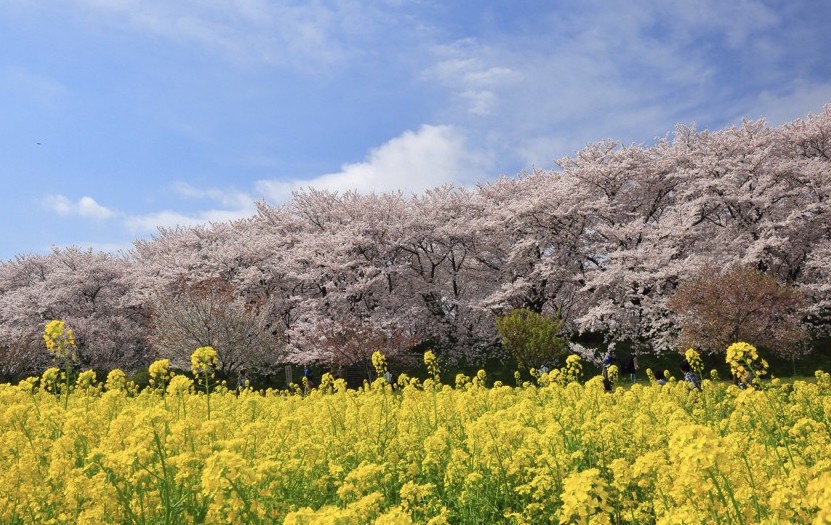 ▶ 10 Best Cherry Blossom Spots near Tokyo
Odawara Castle, Saitama, Kamakura, Yokohama, Mt.Akagi, Miura Kaigan Cherry Blossom Festival
Mt. Fuji area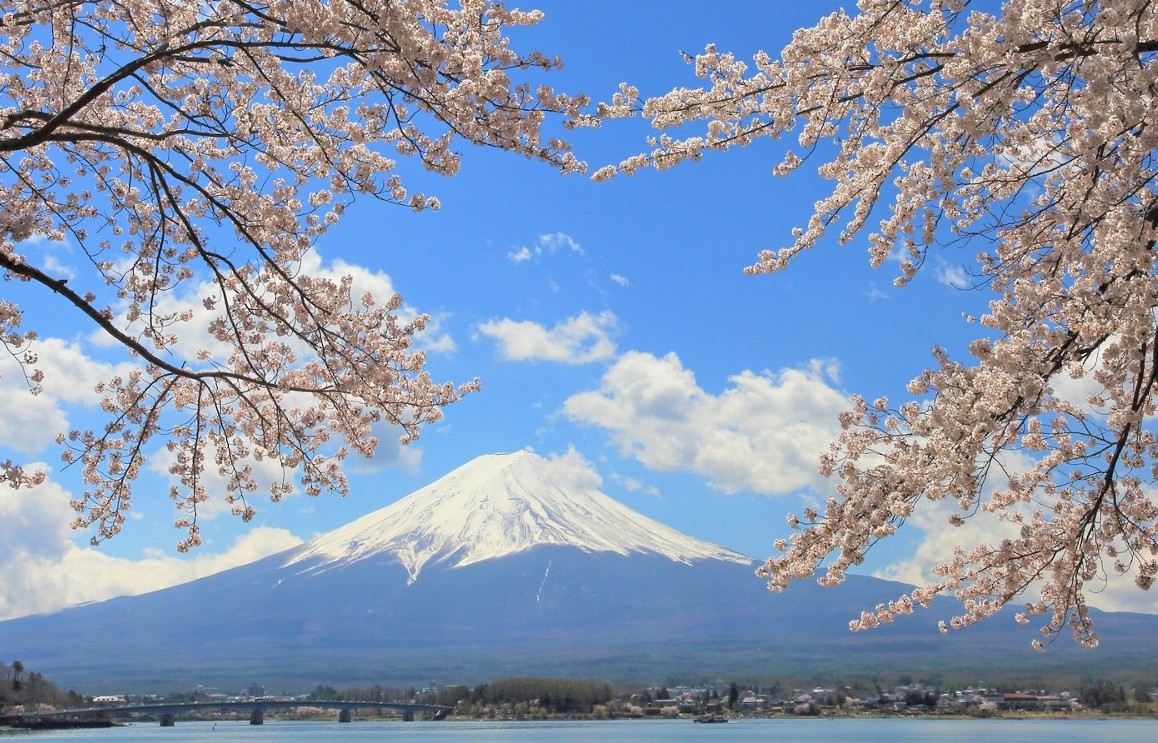 ▶ Best Cherry Blossom Spots around Mt Fuji
Fuji Kawaguchiko Cherry Blossom Festival, Fuji Five Lakes, Oshino Hakkai, Fuji Shibazakura Festival, Kawazu Cherry Blossom Festival, Izu Highland
Nagano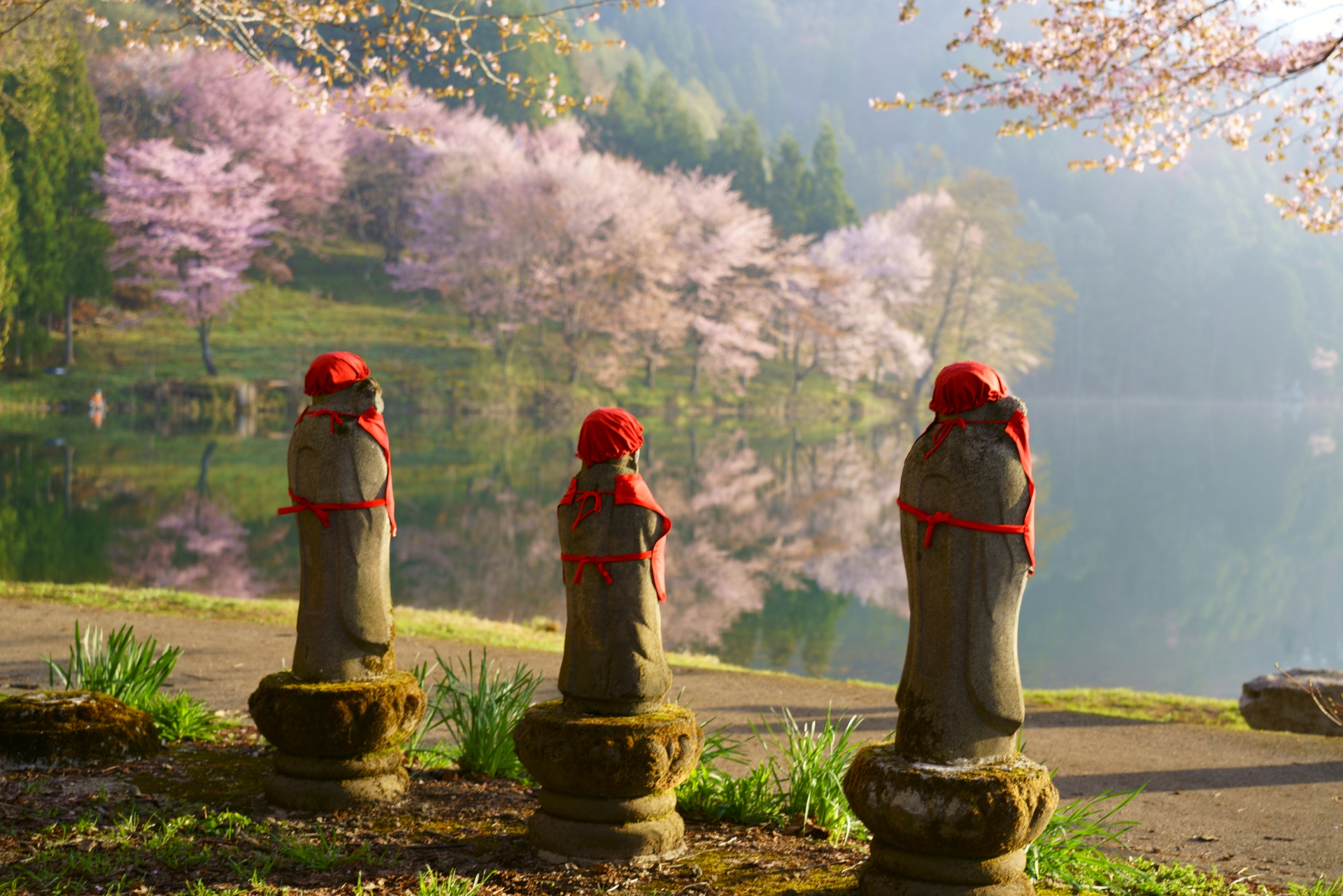 Kansai area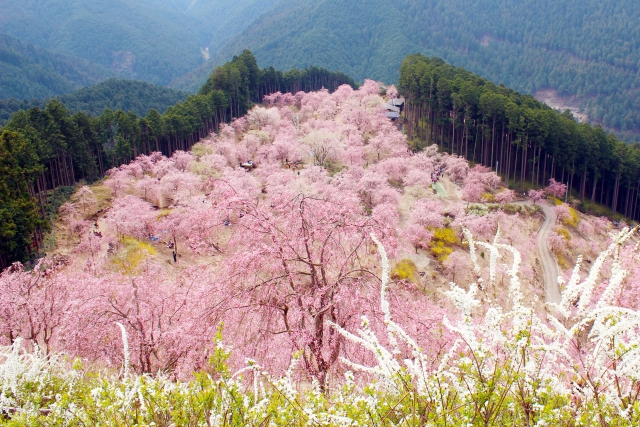 Osaka (Osaka Castle, Osaka Mint Bureau, Expo'70 Commemorative Park)
Nara (Yoshinoyama, Tanzan Shrine)
Shiga (Miho Museum)
Shikoku area (Mt.Shiude)
Tohoku area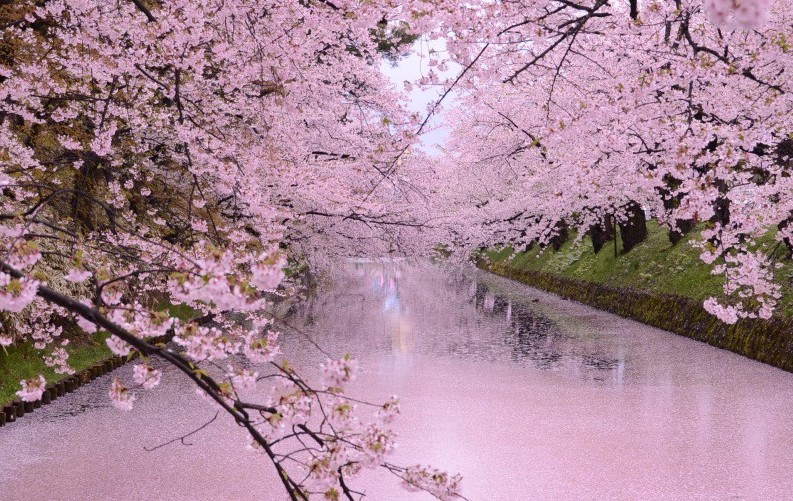 ▶ Best Cherry Blossoms in Tohoku area
Hirosaki Castle, Kitakami Tenshochi, Shiroishi River, Takada Castle, Hanamiyama Park, Nicchu Railway Line Memorial Cycling Pedestrians' Path
Hokkaido area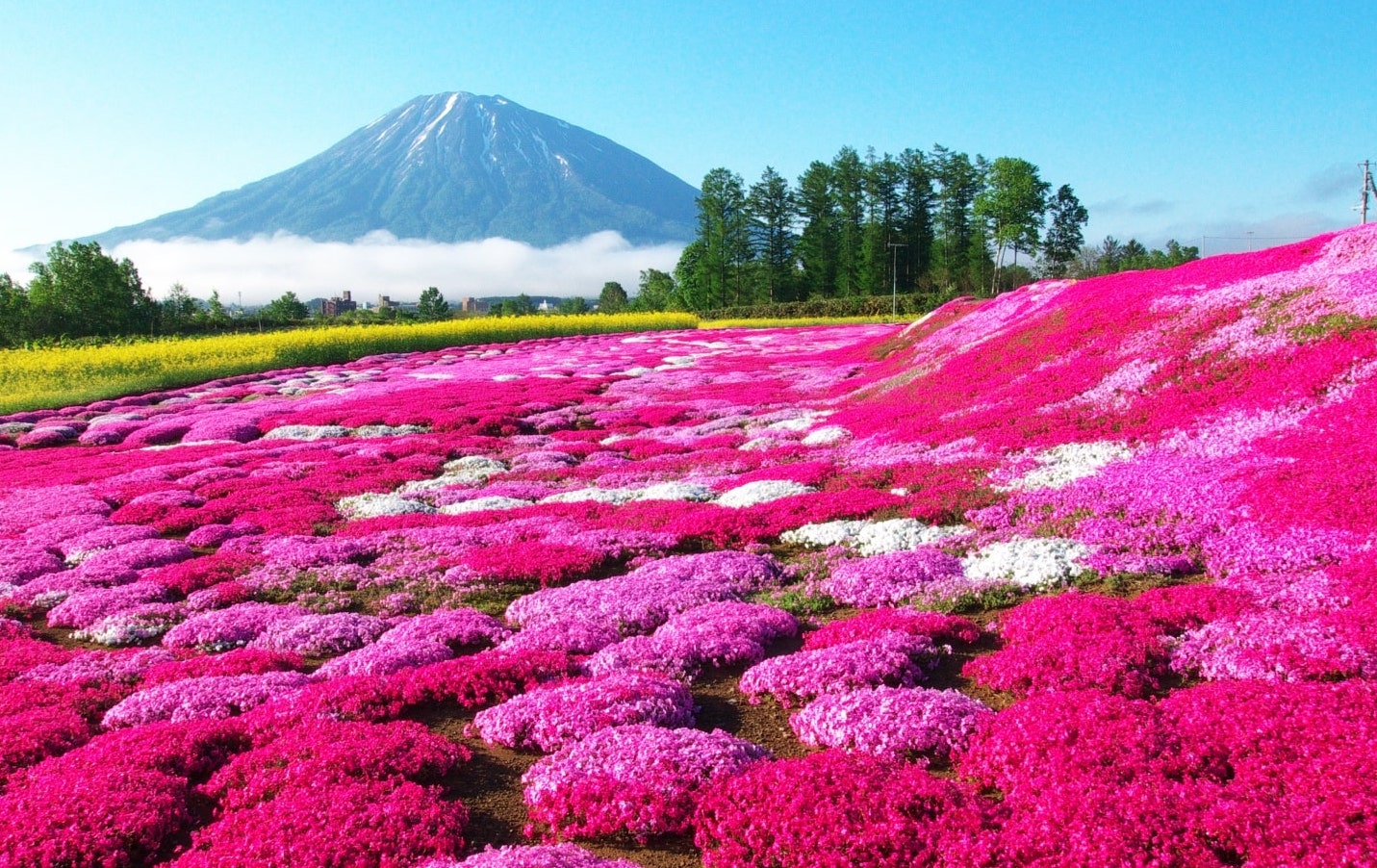 ▶ Best Cherry Blossom Spots in Hokkaido
Hakodate, Sapporo
More Cherry Blossom Spots in Japan
-Best Cherry Blossom Festivals in Japan
-Best Onsen with Cherry Blossom Views
-Top Night Cherry Blossom Viewing Spots
-Late Blooming Cherry Blossom Spots
If you want to enjoy viewing cherry blossoms all over Japan, traveling around the country by RV is one of the best ways to move. Check the best deal of camper van rental in Japan for you unique travel experience!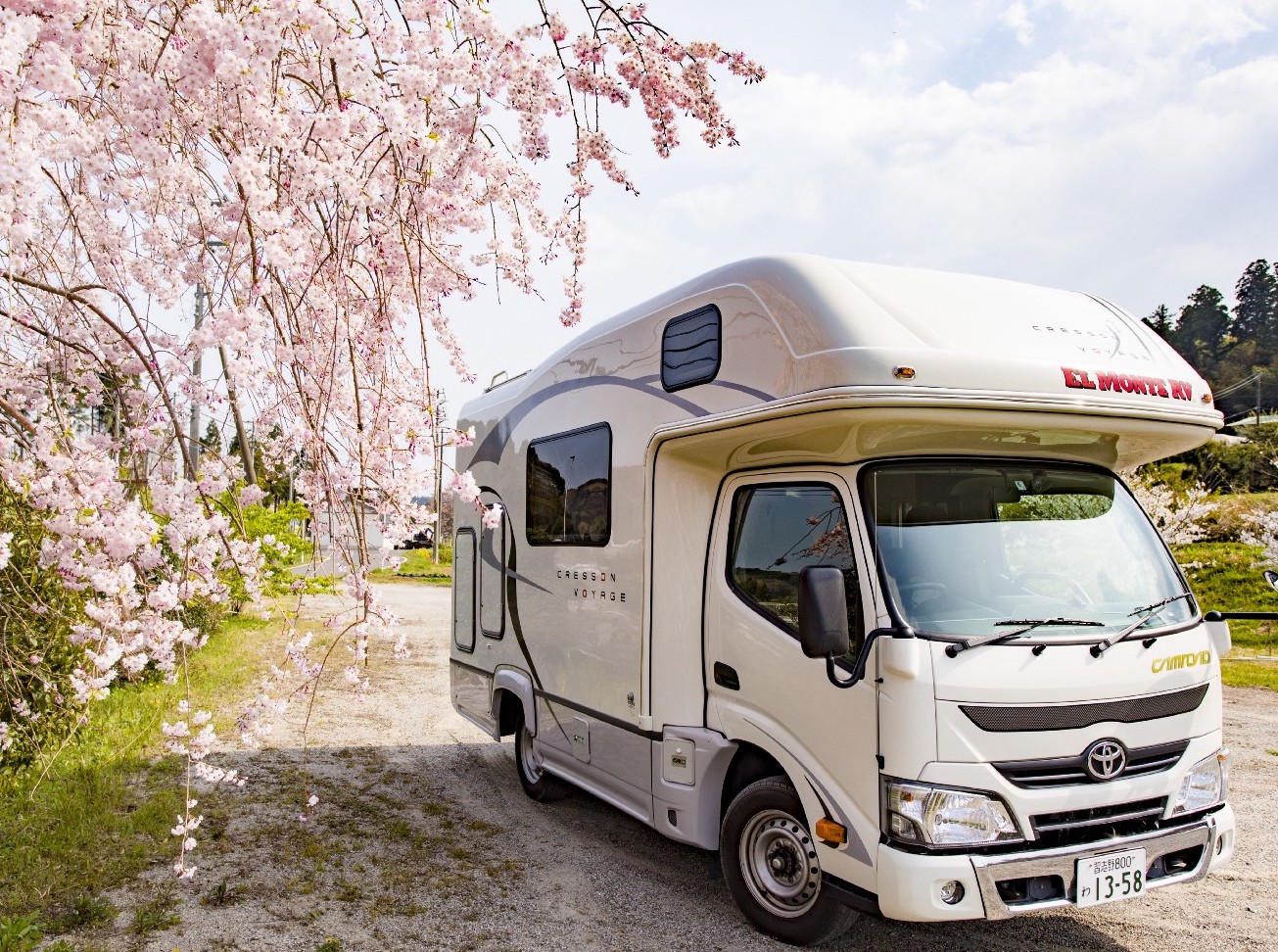 For more information about travelling in Japan in spring, please check out these articles listed below!
▽ Related Articles ▽
▼ Editor's Picks ▼
---