5 Best Cherry Blossom Spots around Mt.Fuji 2021
Mt Fuji Cherry Blossom: Enjoy the scenic spring view of Mt.Fuji and cherry blossoms!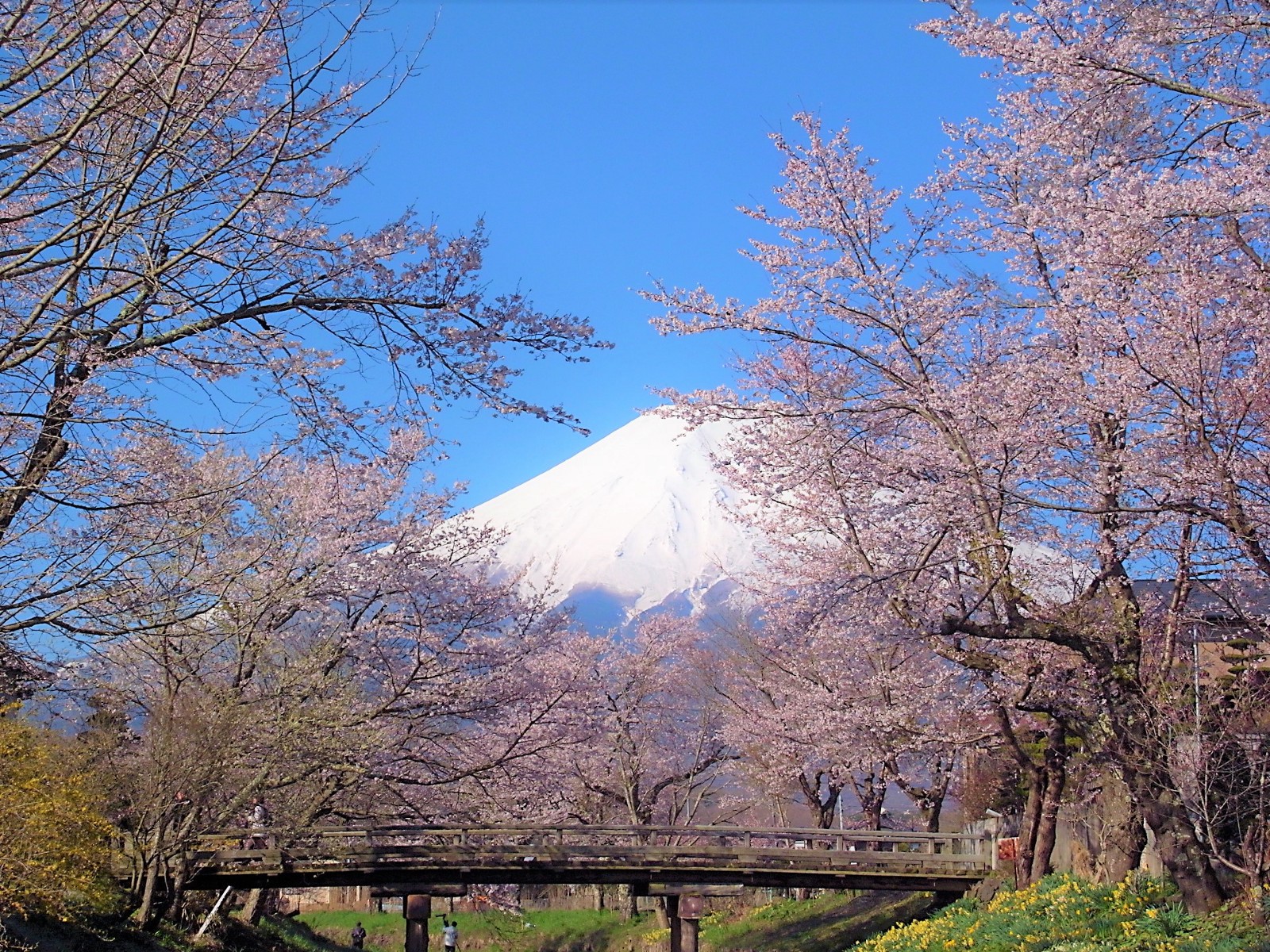 One of the most scenic views can be captured in Japan is the collaboration view of cherry blossoms and Mt.Fuji. Let's check out top 5 view points of cherry blossoms around Mt Fuji for 2021 spring!
【IMPORTANT NOTICE】 Numbers of cherry blossom festivals and events in Japan are cancelled due to coronavirus (Covid-19). Please check the latest information on official websites before visiting.
Related article ▶ Japan Cherry Blossom Festival Cancellations due to Coronavirus (Covid-19)
---
1. Kawaguchiko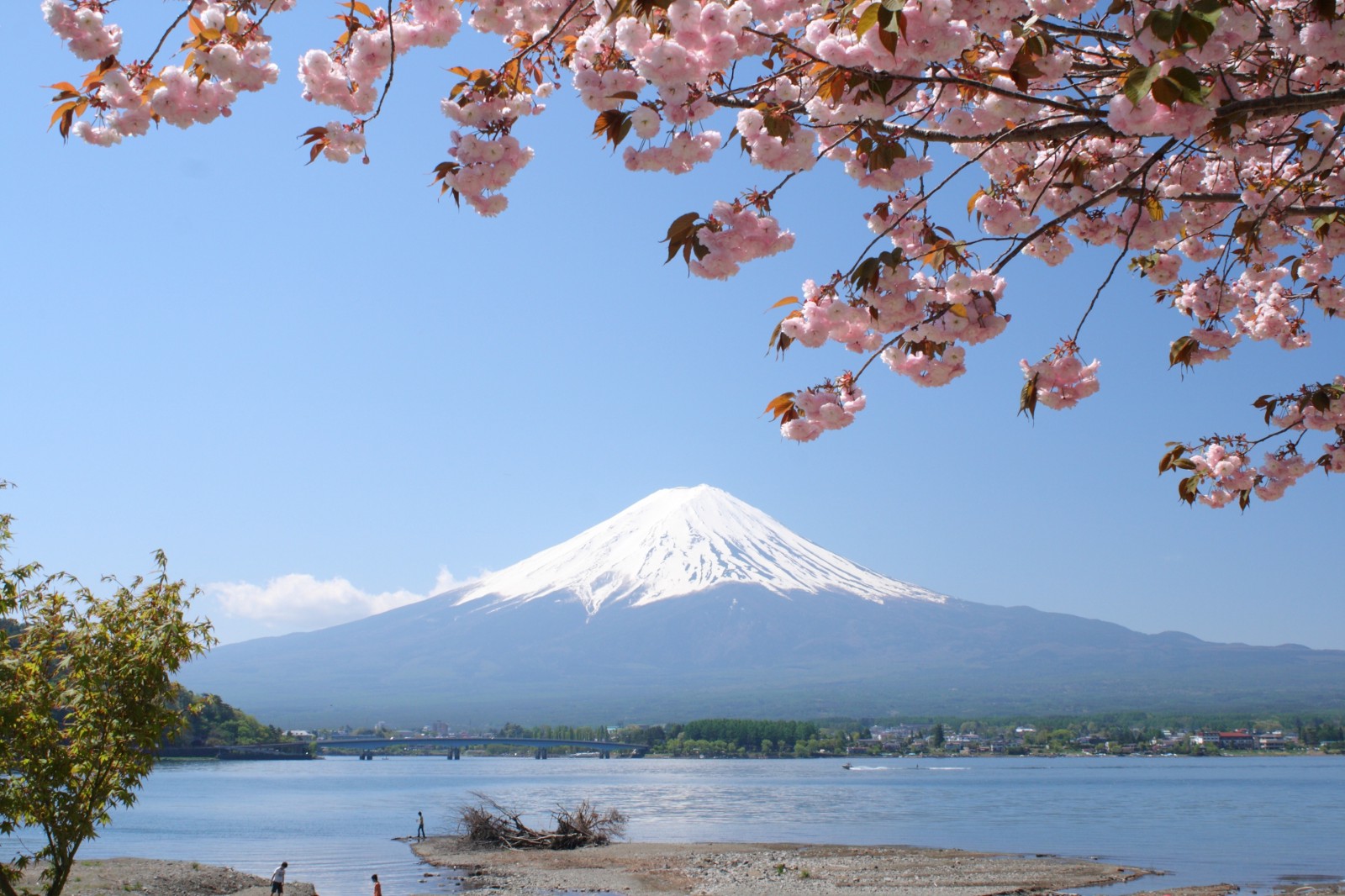 The most popular and touristic lake of Fuji 5 Lakes (Fujigoko). The most recommended photo point is Northern Shores of Kawaguchiko where cherry trees are planted for 1.2km along the lake.
Best time to visit: early to mid April
2. Urui River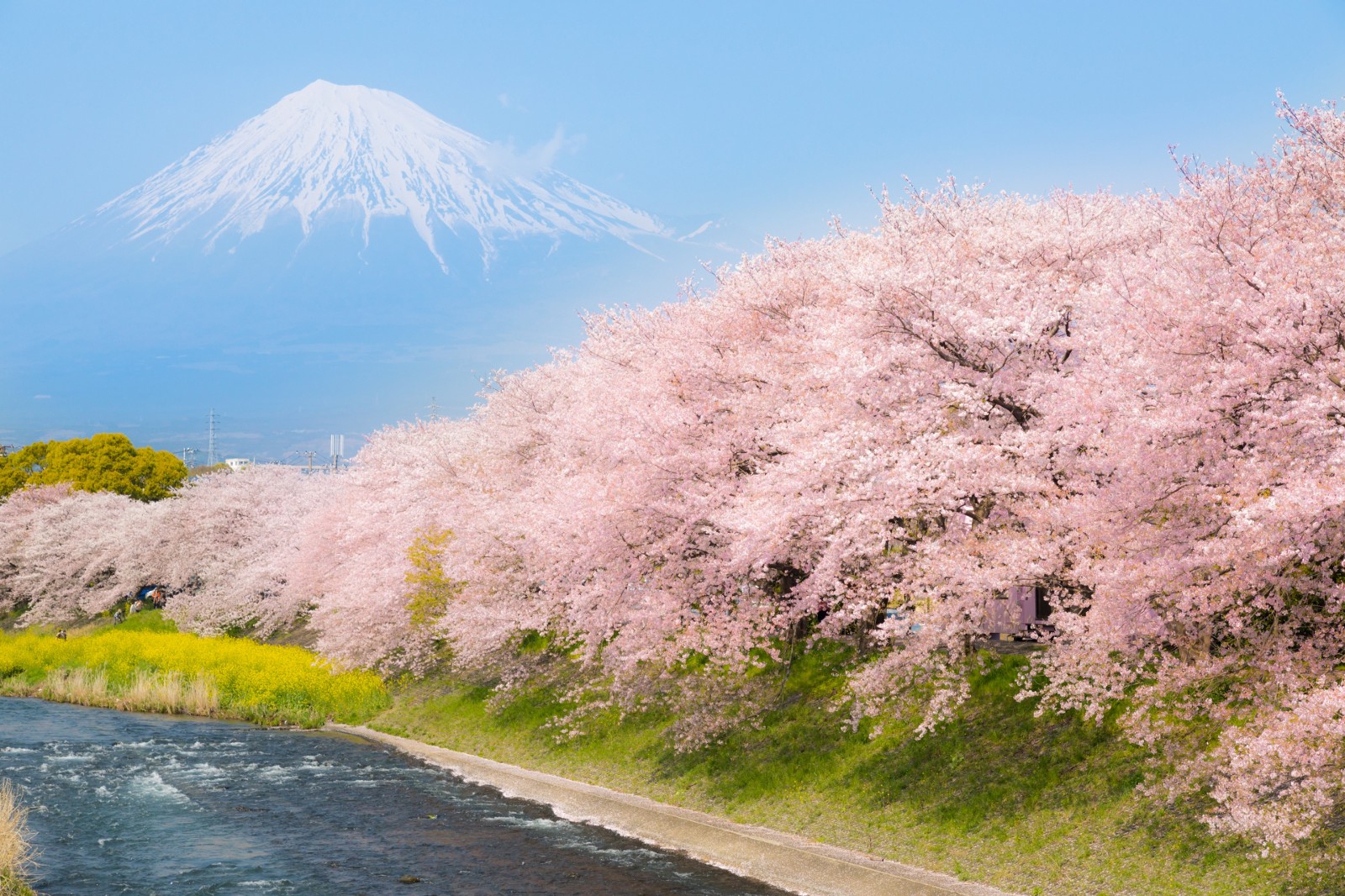 Urui River (潤井川) offers one of best scenic views of cherry blossoms and Mt.Fuji with the beautiful stream of river, and it's extremely popular among photographers during the season. The cherry‐tree‐lined path is located nearby Ryuganbuchi Bridge, which can be accessed within 10 mins walk from JR Iriyamase Station (Minobu Line)
Best time to visit: late March to early April
Map: https://goo.gl/TP7v2z
3. Oshino Hakkai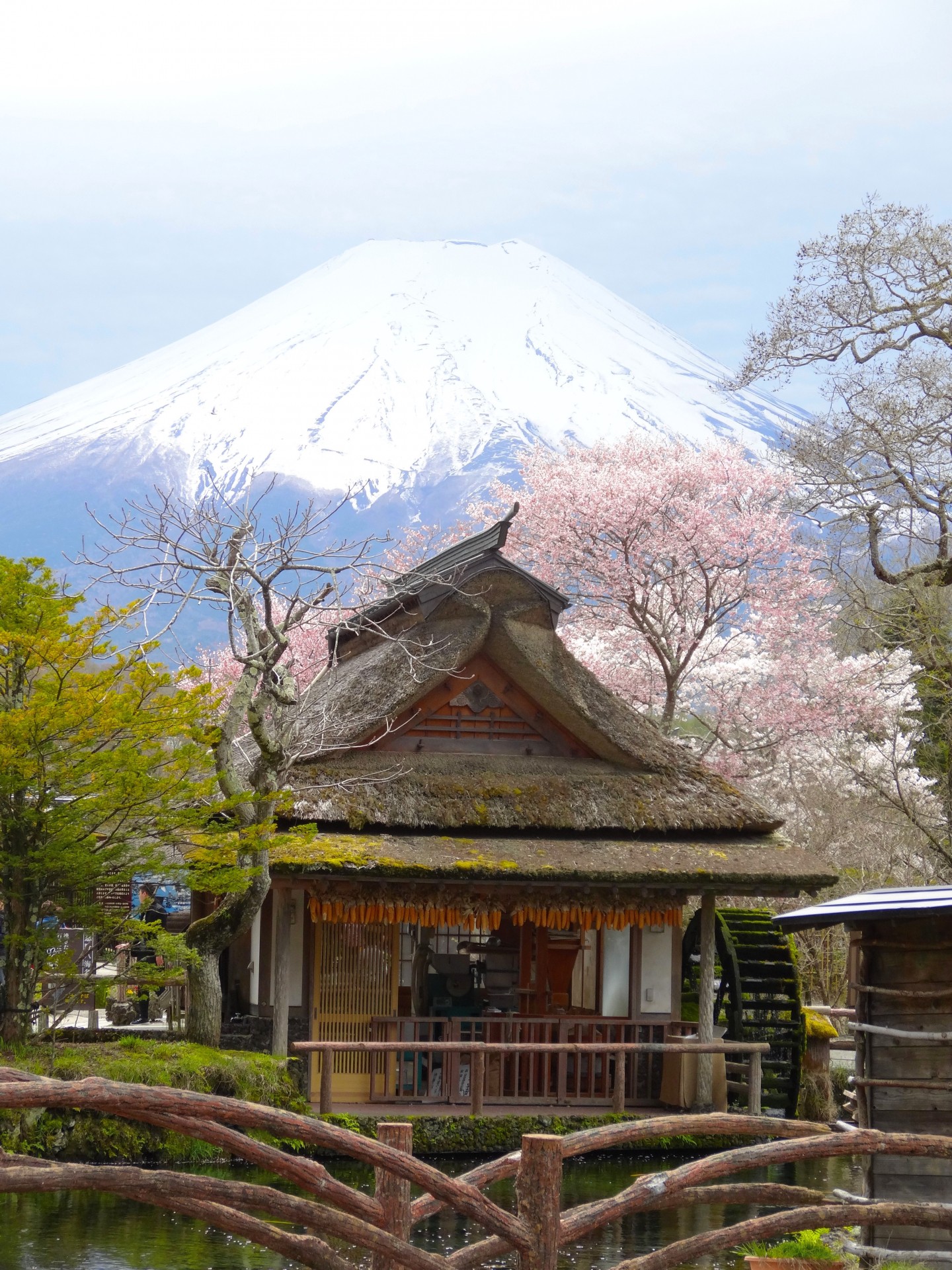 Oshino Hakkai (忍野八海) is a popular tourist sight of 8 spring water ponds of Mt.Fuji which is located between Lake Kawaguchiko and Lake Yamanakako. Enjoy the view of cherry blossoms in a traditional Japanese village with Mt. Fuji behind.
Best time to visit: early to mid April
4. Chureito Pagoda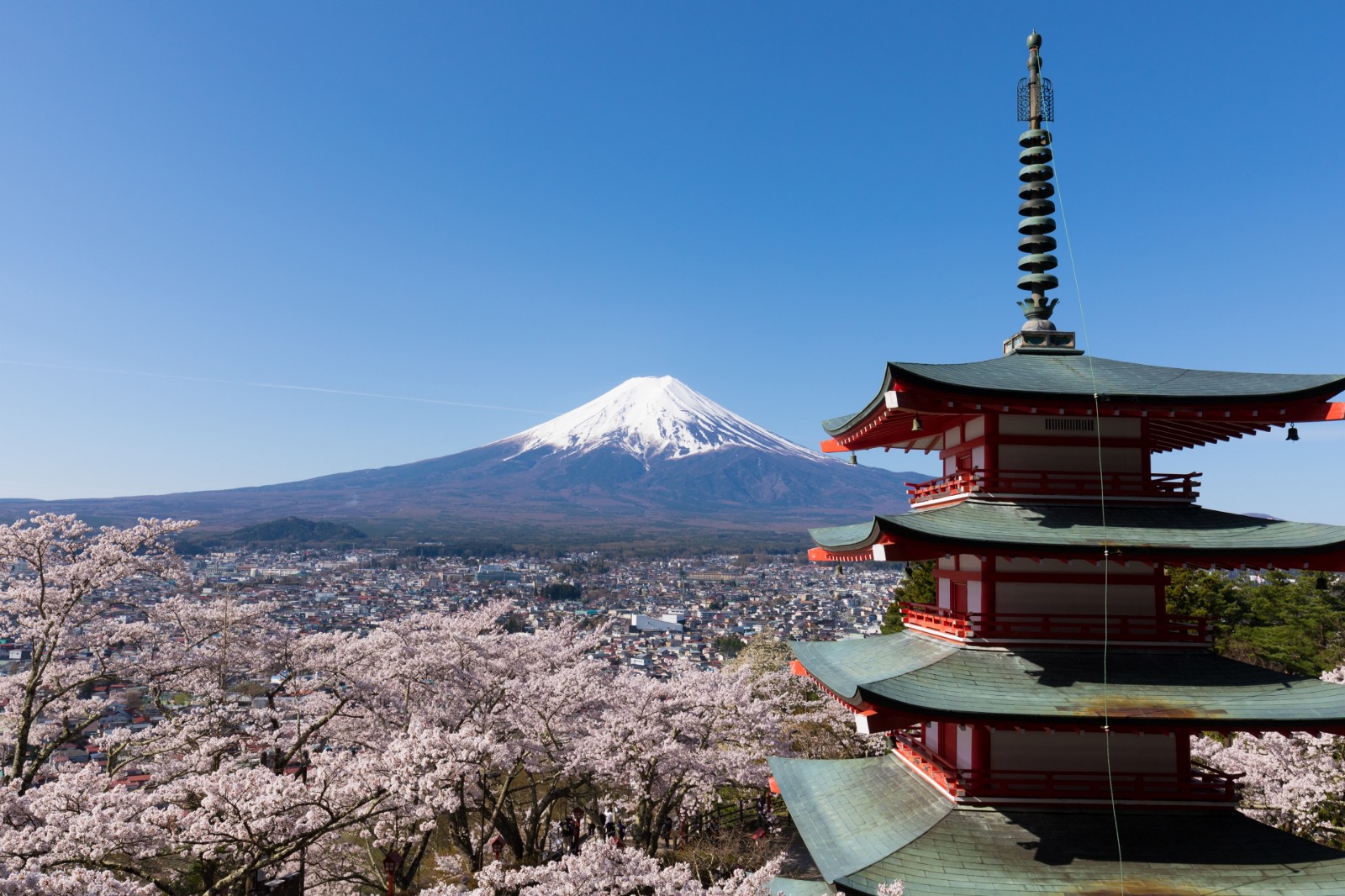 One of the most popular places to photograph in Japan where the magnificent view of the red pagoda with Mt.Fuji can be captured in one frame. The most recommended time to visit is definitely cherry blossom season to boost the scenery even 100 times better!
Best time to visit: early to mid April
5. Fuji Shibazakura Festival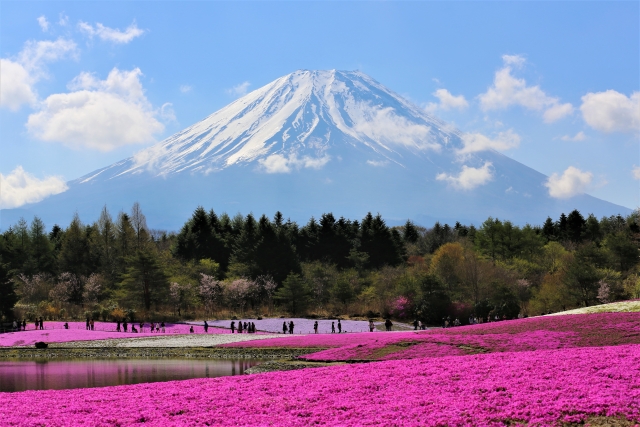 Fuji Shibazakura festival is held every year in Fuji 5 Lakes (Fujigoko) area. Approx 800,000 shibazakura (pink moss or phlox moss in English) bloom at the base of Mt.Fuji. Unlikely other cherry flowers, shibazakura can be enjoyed till end of May.
Best time to visit: mid April to mid May
Looking for more beautiful spots to see cherry blossoms in Japan? Check out these articles, too!
▽ Related Articles▽
▼ Editor's Picks ▼
---