3 Best Places to See Cherry Blossoms in Osaka
Where to See Cherry Blossoms in Osaka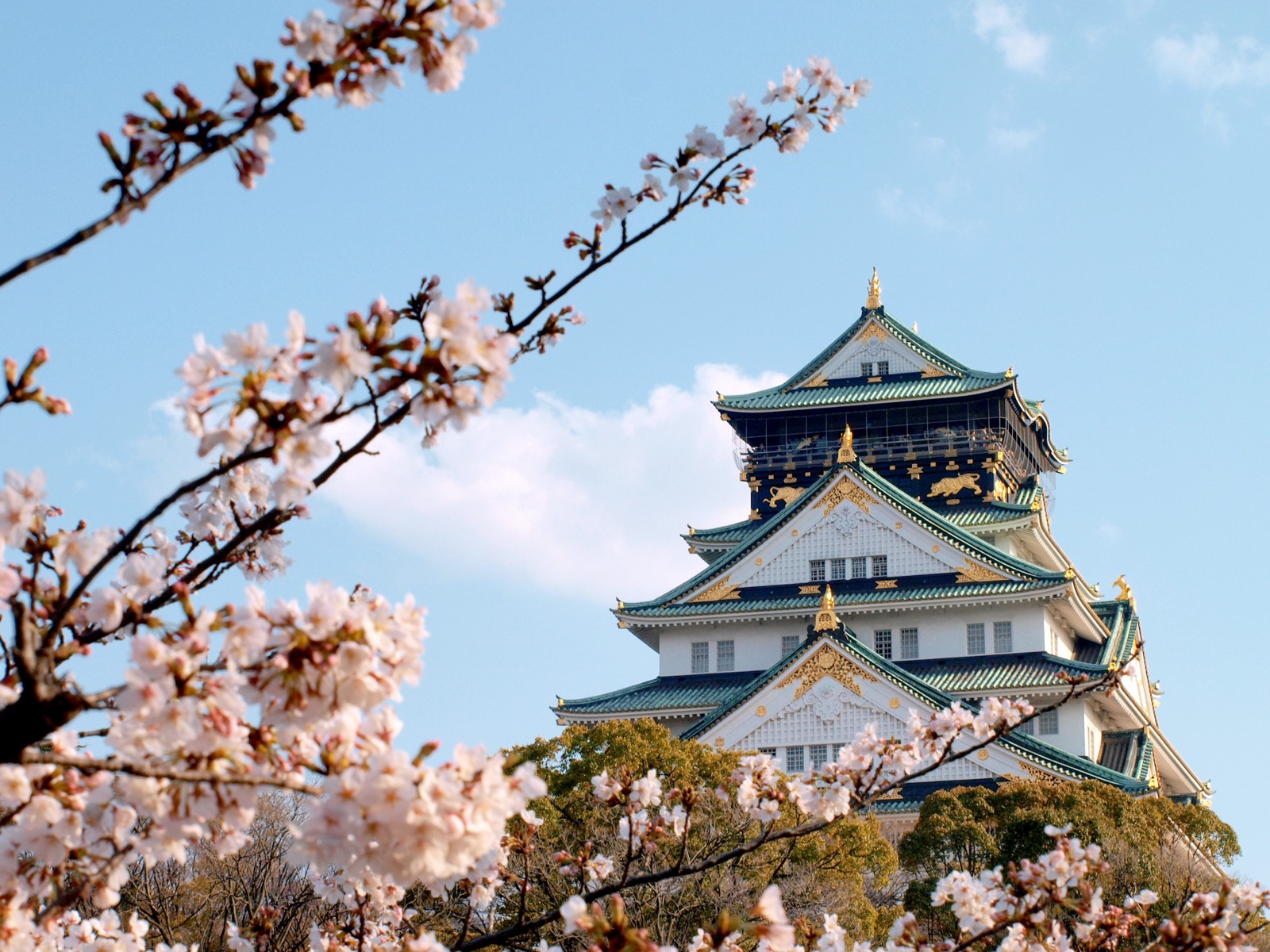 The biggest city in western Japan, Osaka is one of the most popular tourist destinations in the country! If you are travelling there during the cherry blossom season, these 3 places should not be missed! Here are 3 most recommended cherry blossom viewing spots in Osaka area 🙂
*Latest Information: Cherry blossoms in Osaka start blooming from March 23 and fully bloom around March 30 according to Cherry Blossom Forecast in Japan 2022!
1. Osaka Castle Park(大阪城公園)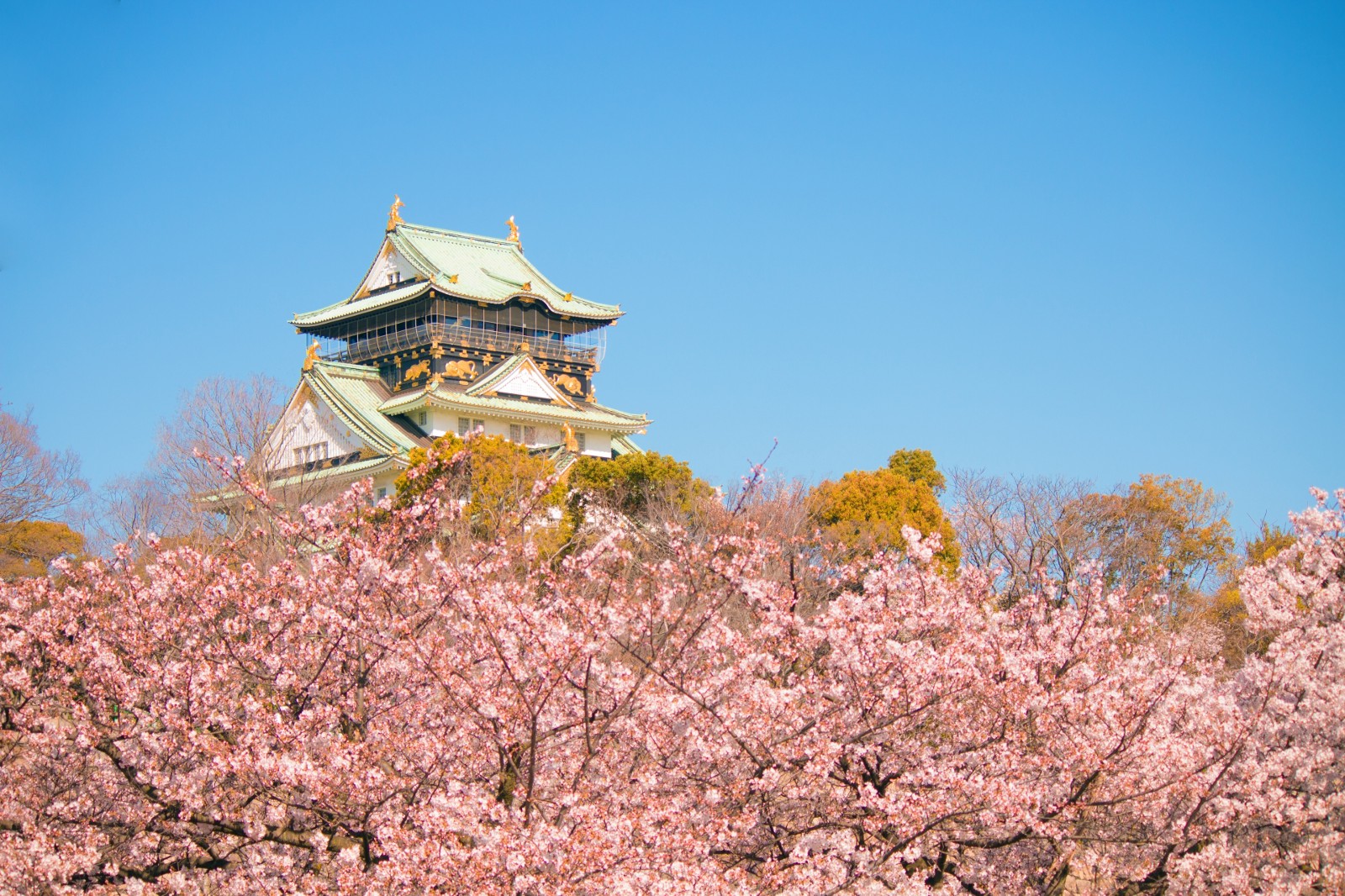 Osaka Castle (大阪城) is one of the greatest castles in Japan and a popular tourist sight in Osaka area. The castle is located within Osaka Castle Park which is a vast park with 105.6ha space. There are over 3,000 cherry trees in the site and the magnificent view of the castle and flowers can be enjoyed. Nishinomaru Garden (西の丸庭園) is one of the best spots to watch cherry blossoms in the site, with over 400 cherry trees. The cherry blossom festival is held during the season and light-up can be enjoyed at night.
Access: short walk from Osakajo Koen station, Morinomiya station or Tenmabashi station
Hours: 9:00~17:00 (~21:00 during the festival)
Fee: Castle-600 yen/Nishinomaru Garden-200 yen
Best time for viewing: late March to early April
2. Osaka Mint Bureau (大阪造幣局)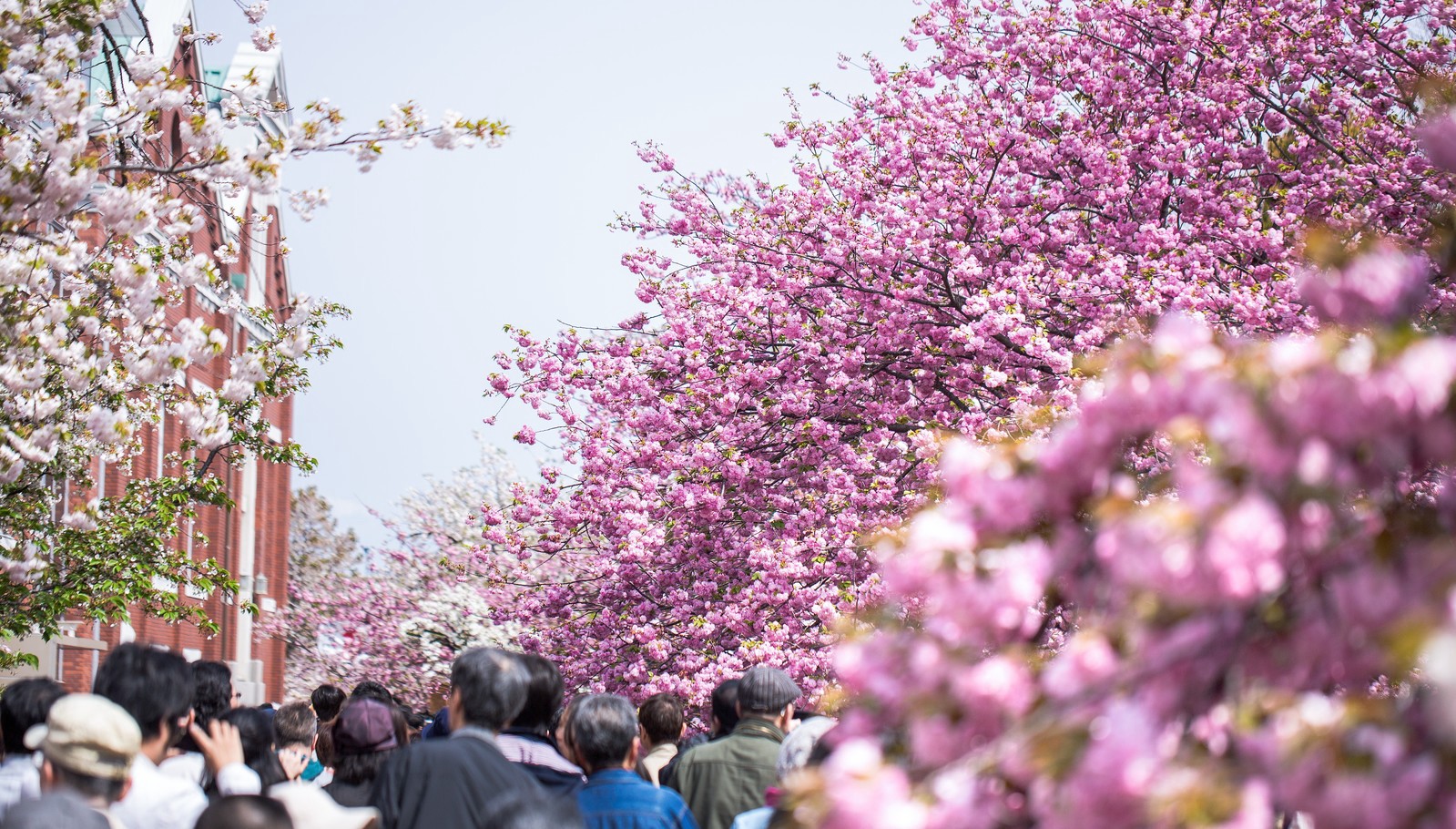 The Osaka Mint Bureau (Zoheikyoku/造幣局) is the head office of Japan Mint, and their 560m promenade called "Sakura no Torinuke" is Osaka's most popular cherry blossom viewing spot which only opens for a week for public. Last year, the Osaka Mint Bureau welcomed over 600,000 visitors. Over 350 of 150 different cherry blossoms including rare ones can be spotted at the site. The festival and light-up of cherry blossoms are available during the season.
Access: 15 mins walk from Temmabashi station (Tanimachi Subway and Keihan Main Line)
Hours: 10:00~21:00
Fee: Free
Best time for viewing: mid April
3. Expo'70 Commemorative Park (万博記念公園)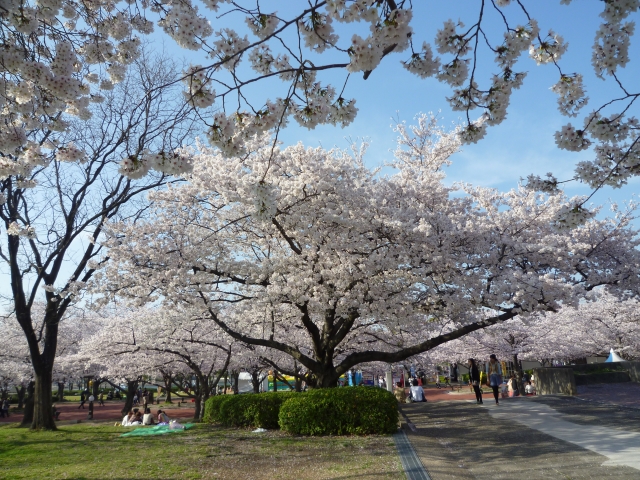 Expo'70 Commemorative Park (Banpaku Kinen Park/万博記念公園) is the former site of the EXPO '70 in Osaka and now it's a large public park. There are over 5,500 cherry trees in the vast park along its paths and around its large lawn areas. Visitors can also enjoy the cherry blossoms with the famous Tower of the Sun by Japanese artist Taro Okamoto. During the season, There will be a cherry blossom festival and light-up in the evenings.
Access: 5 mins walk from Banpaku Kinen Koen station (Osaka Monorail)
Hours: 9:30~17:00 (~21:00 during the festival)
Fee: 250 yen
Best time for viewing: late March to early April
Have the most amazing cherry blossom experience in Osaka! The small group boat tour is available in Osaka waterways during the Sakura season!
Enjoy the wonderful cherry blossoms in Osaka with the most fun and exciting way! "Osaka Bike Tour" by Magical Trip is a 3-hour sightseeing trip by bicycle around Osaka Castle and surrounding area that allows you to explore the neighbourhood, learn the history and try delicious Osaka street food! See the link below for more details and book the tour with special discount!
Looking for more travel info in Osaka?? Then check out these articles!
▽ Related Articles ▽
▼Editor's Picks▼
---