Obuchi Sasaba and Imamiya: Best Green Tea Plantations in Shizuoka
Enjoy the View of Mt.Fuji at Obuchi Sasaba and Imamiya Tea Plantations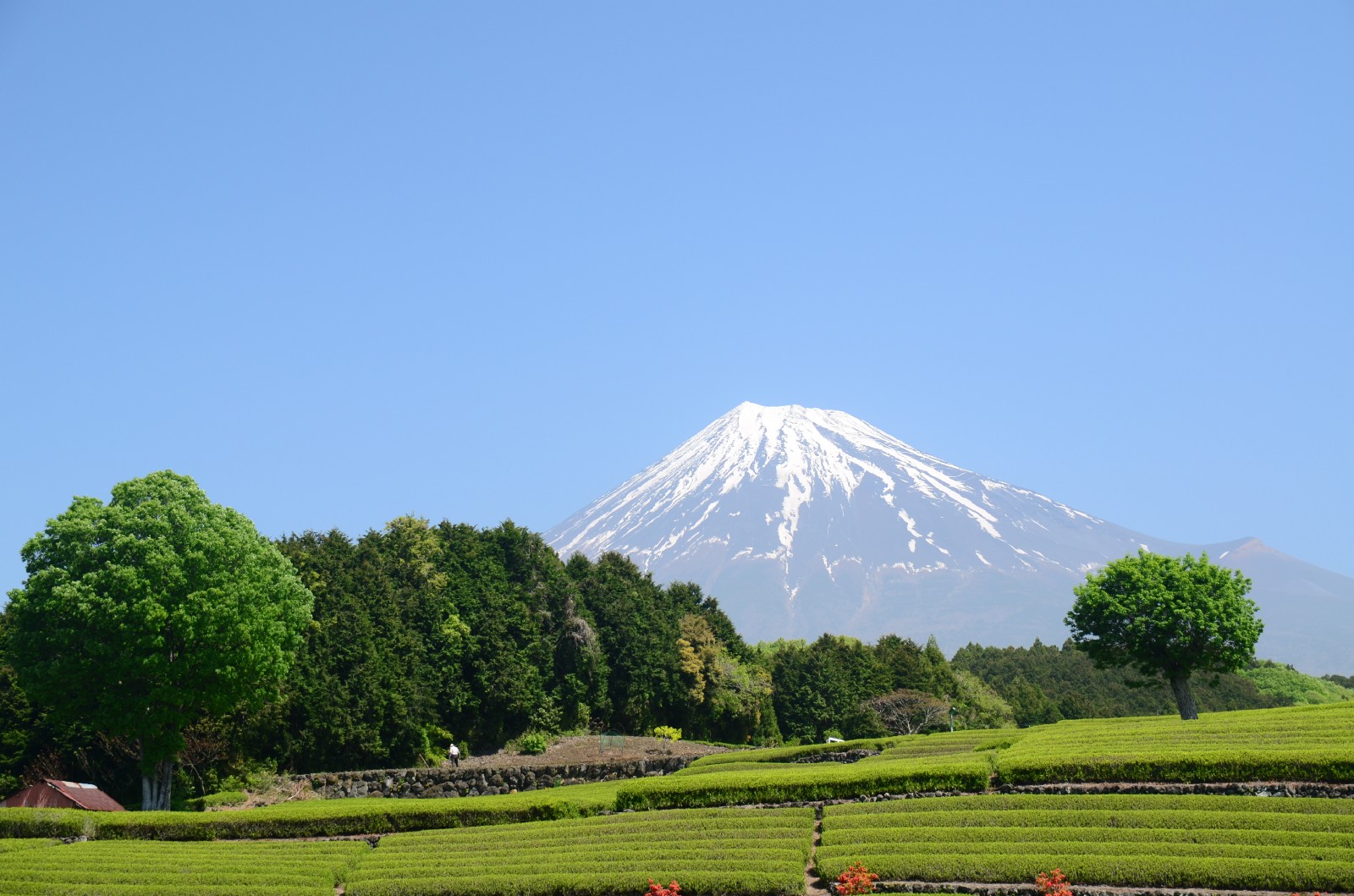 This splendid view can be seen in Fuji city, Shizuoka prefecture. The city is known for green tea products, and it's located approx 30 km away from Mt.Fuji. There are several great view spots of Mt.Fuji in the city, but tea plantations in Imamiya (今宮) and Obuchi Sasaba (大淵笹場) are especially recommended. They are located very closed to each other.
The well trimmed tea trees are lined vertically and horizontally on these plantation and the magnificent view of Mt.Fuji can be enjoyed. These views are often described as "Mt.Fuji sits on the green cushion".
Imamiya Teaplantation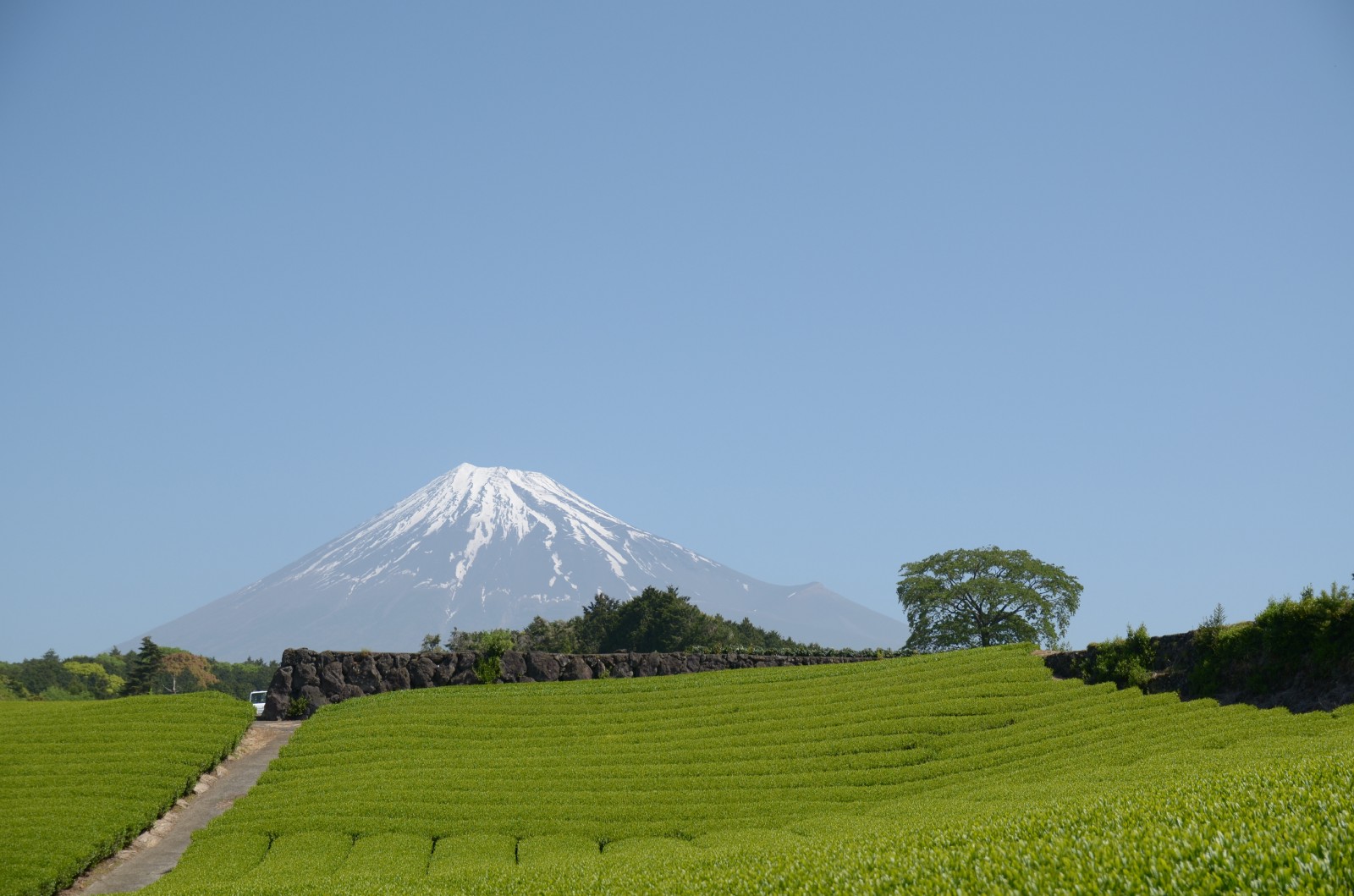 Obuchi Sasaba Tea Planatation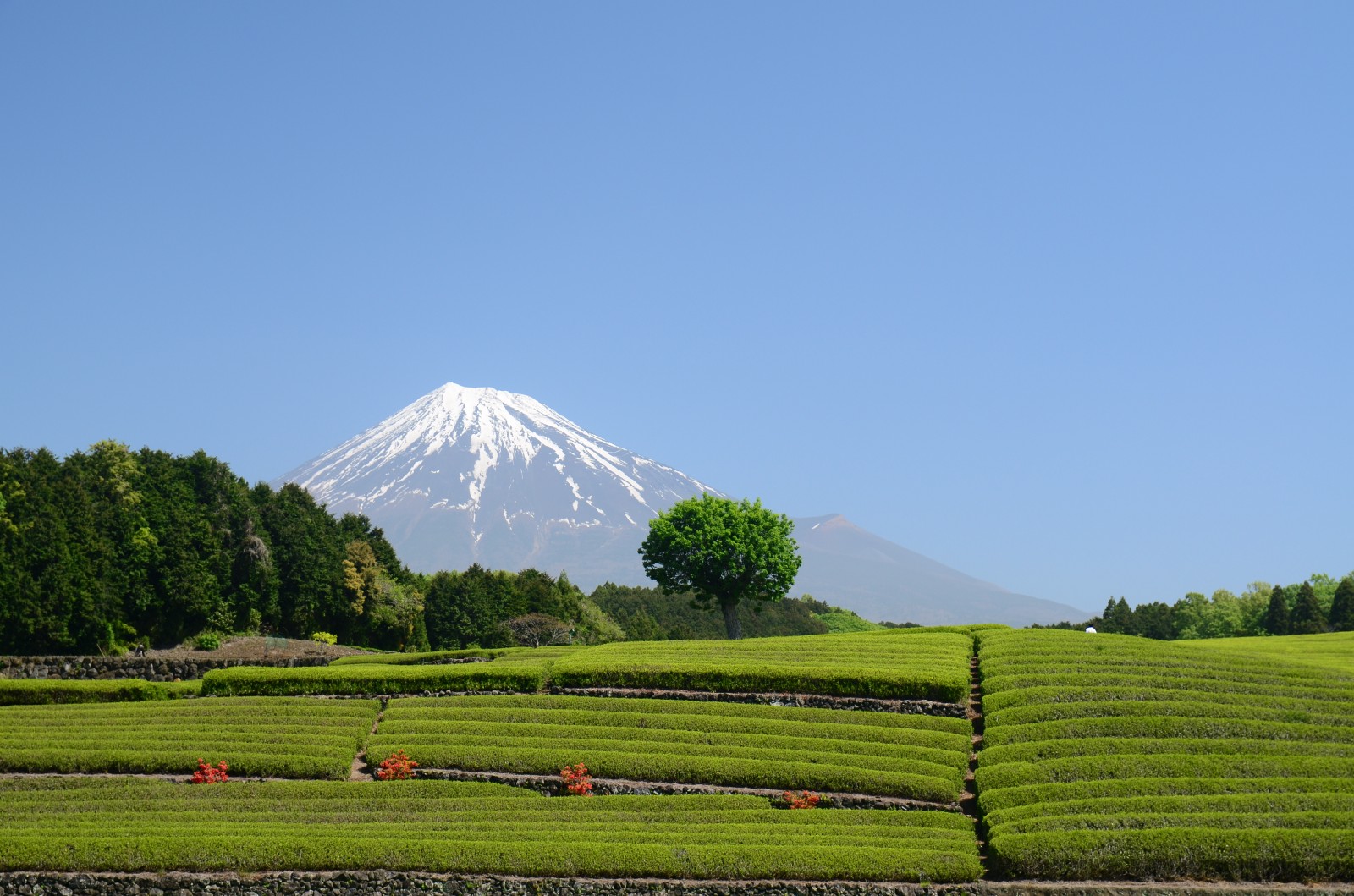 The best time to visit there is May before the tea leave picking starts. There are still remaining snow on the tip of the mountain, which creates the amazing contrast with green tea leaves, blue sky and white snow.
During the season, the spot is hugely popular among photographers and can be pretty crowded especially early May in Japan is Golden Week (long holiday weekend). It's highly recommended to visit in early morning.
The tea plantation is owned by locals and totally private land, so make sure not to enter the plantation nor disturb locals. As long as you are there to take photos quietly, there would be no problem for them.
MAP:
Access: It's not recommended to access by public transport as the nearest station and bus stop are both located faraway. (approx one hour walk) The best way to access is by car. There is no parking nearby but it is okay to park for a short time.
Love photography?? You can find more of great photo spots of Mt.Fuji on these articles listed below!
▽Related Articles ▽
▼Editor's Picks▼
---