Kawazu Cherry Blossom Festival 2024
Kawazu Sakura Matsuri: the Earliest Cherry Blossoms in Japan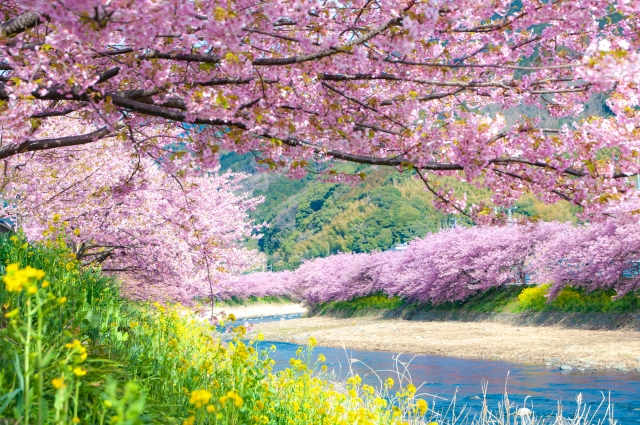 Don't miss the first blooming cherry blossoms in Japan! Cherry blossoms in Kawazu City, Izu Peninsula will be in full bloom in February. Here is a detail for Kawazu Cherry Blossom Festival 2024!
---
Kawazu Cherry Blossom Festival or Kawazu Sakura Matsuri (河津桜祭り) is an annual festival from early February to early March in Kawazu city, Izu Peninsula, Shizuoka prefecture. Kawazu Sakura (or Kawazu-zakura) is the type of cherry blossom trees in Japan which starts blooming earlier than other trees usually in early February and has long-lasting blooming period for about 1 month depending on temperature. It also has a different feature from other cherry blossoms, with larger petals and pinker colour.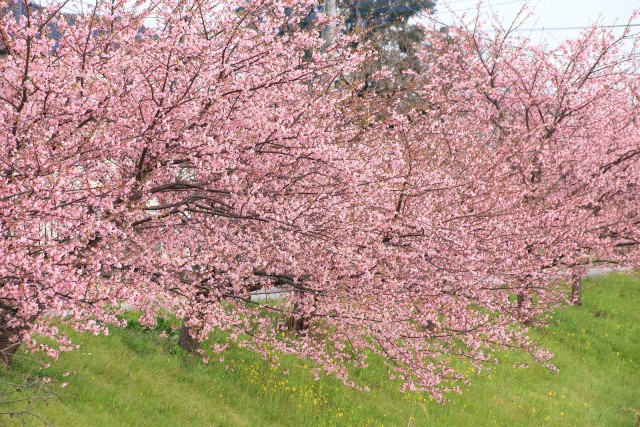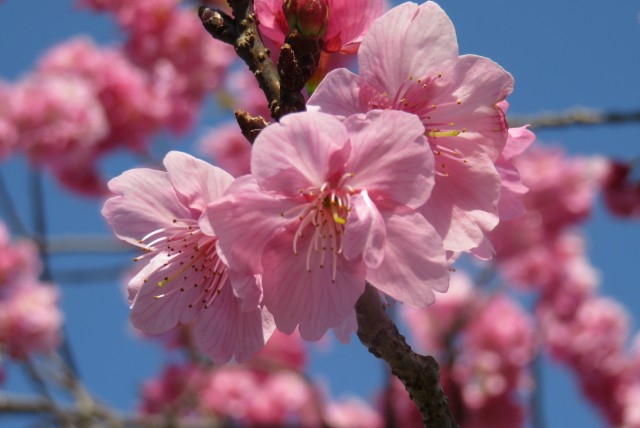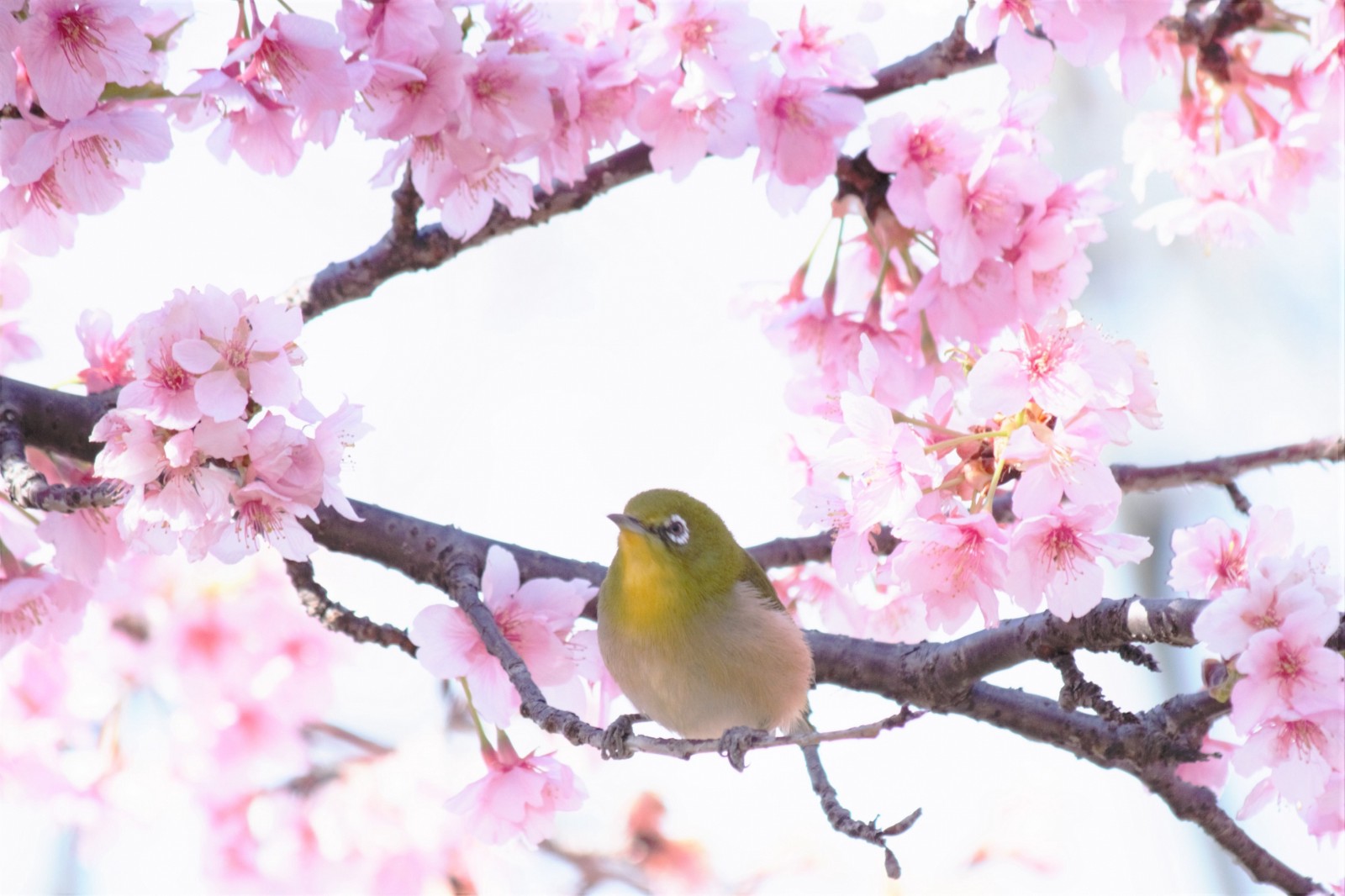 As you can see from its name, Kawazu cherry trees were discovered in Kawazu City in 1950s. The festival has been held from 1980s every year when the cherry blossoms bloom and more and more visitors enjoy the festival year by year. There will be the 34th festival starting from 1st February 2024.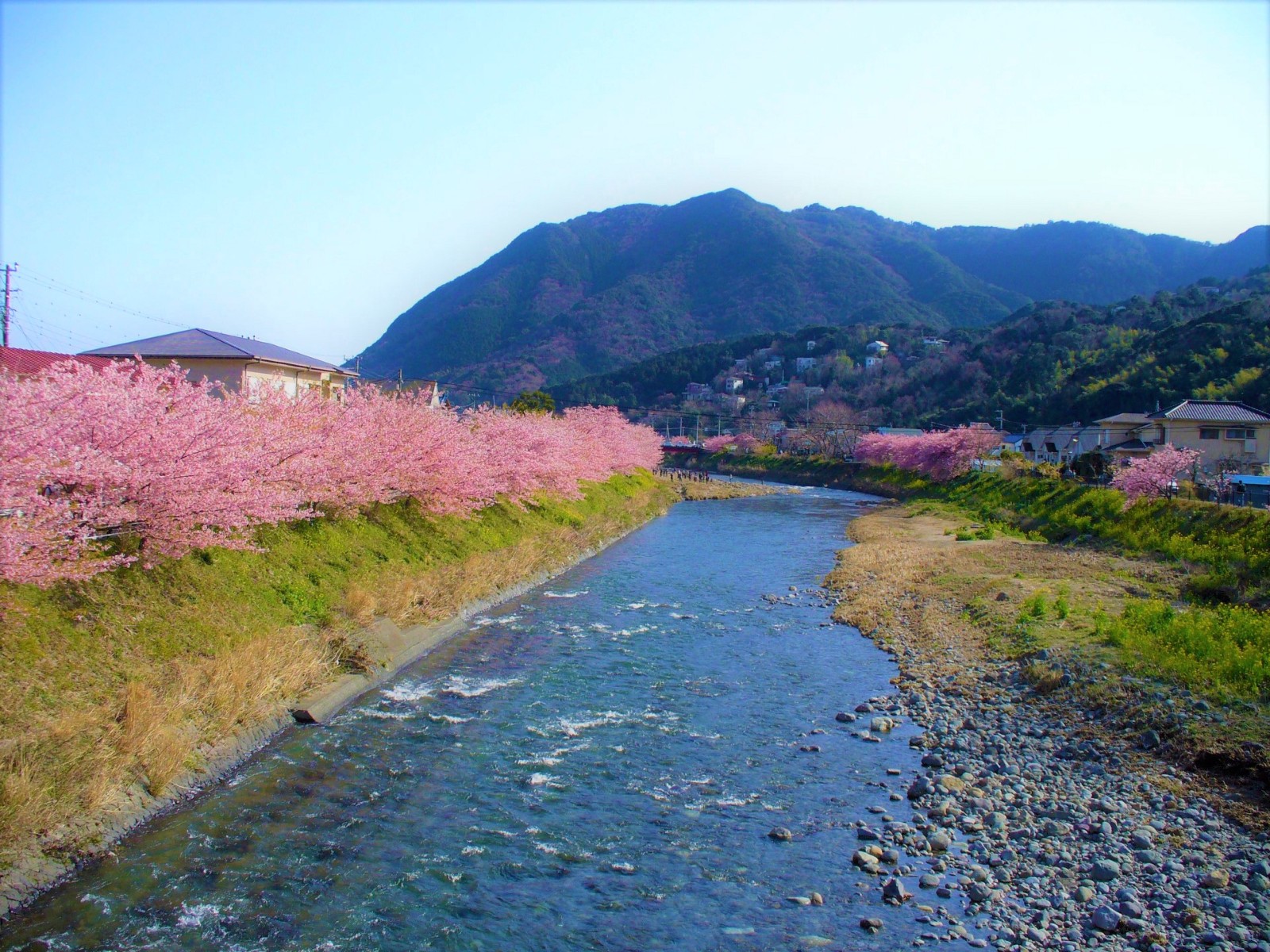 There are over 8,000 Kawazu Sakura trees in Kawazu city lined along Kawazu River for approx 4 km. Visitors can enjoy walking along the river under the arch of cherry blossom flowers. Also there are pretty yellow canola flowers along the riverbank, making a spectacular view of flowers with two contrastive colours. Festival stalls are lined along the waking path offering local food and souvenirs. Light-up of the cherry trees is also held at night during the festival.
MAP:
Access: 2 mins walk from Kawazu station (Izukyu Railway Line or Super View Odoriko)
Date: 1 to 29 February 2024
Official website: http://www.kawazuzakura.net/
---
If you are planning to visit Kawazu Cherry Blossom Festival, it's definitely recommended to spend some time in the surrounding area of Izu Peninsula! Izu is one of the most attractive side trip destinations from Tokyo and offer a plenty of attractions such as beaches, mountains, scenic spots, hot spring, etc. There are also amazing hotels, ryokan and holiday rentals and some of them have private or outdoor onsen baths!
Check out popular accommodations in Izu Peninsula with the best rate!
Excited about cherry blossom seasons in Japan?? For more info for spring in Japan, please check out these articles, too!
▽ Related Articles ▽
---