Matsuda Cherry Blossom Festival 2023
Enjoy Early Blooming Kawazu Cherry Blossoms in Matsuda City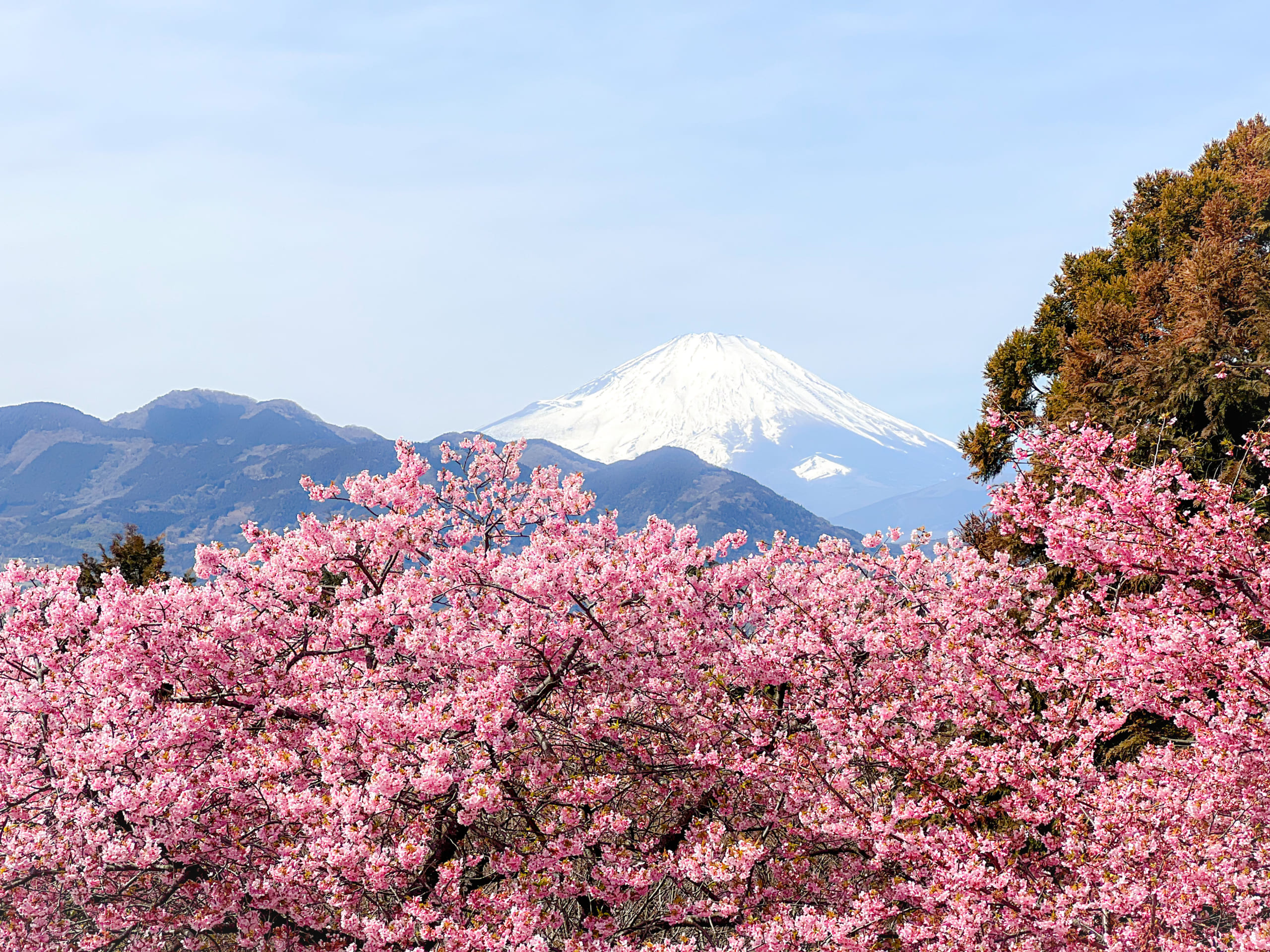 Do you want to see the first cherry blossoms when it's not too hot and less crowded? In Matsuda City you have a whole park with 360 sakura trees that are in full bloom in February. Here is a detail for Kawazu Cherry Blossom Festival 2023!
Matsuda Cherry Blossom Festival or Matsuda Sakura Matsuri (まつだ桜まつり) is celebrated every year from early February to early March in Nishiraira Park (西平畑公園) at Matsuda, a small town located in Kanagawa Prefecture.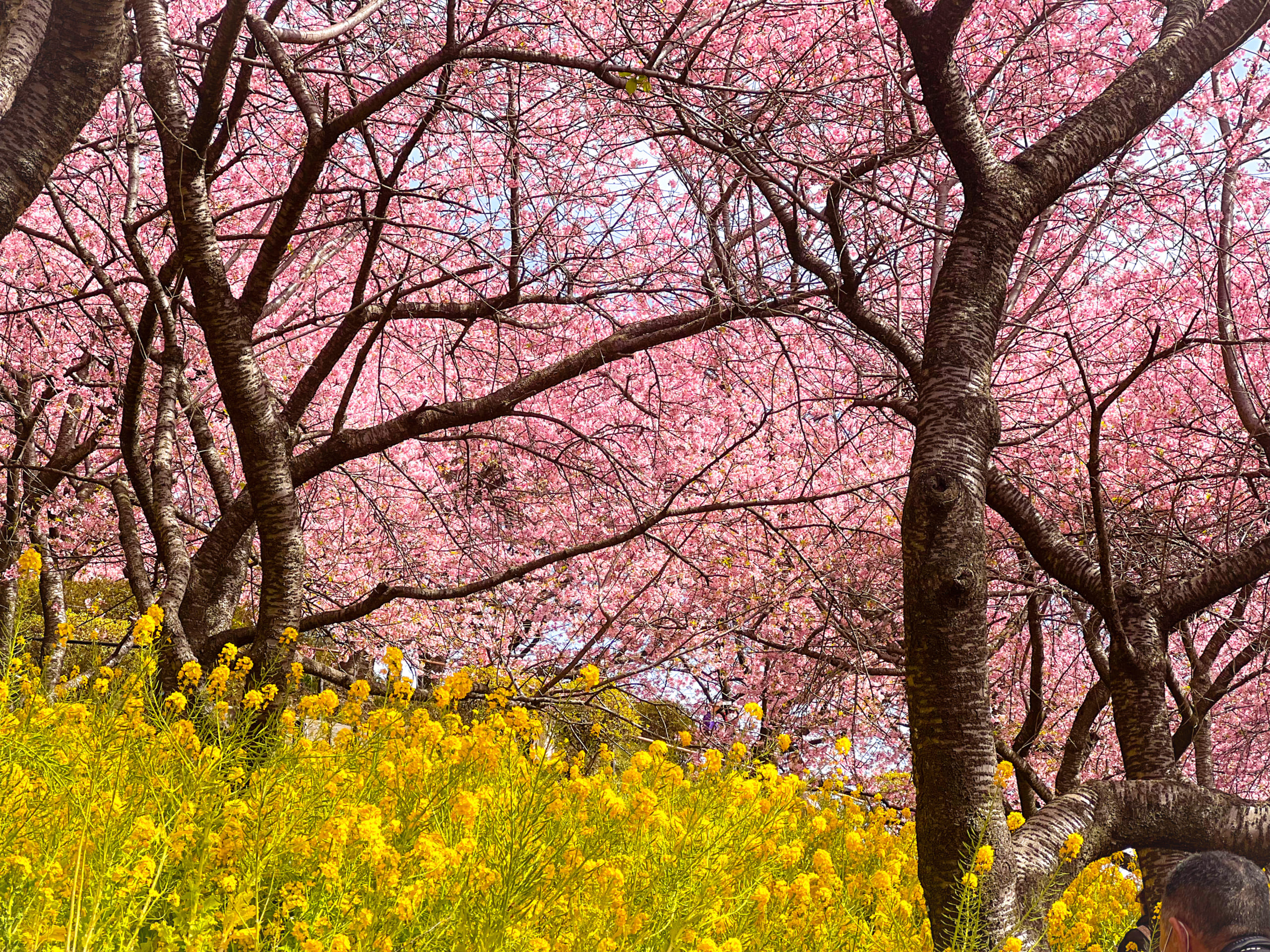 Although little known by most people (even the Japanese themselves), in Japan there is a type of cherry blossom trees called Kawazu Sakura or Kawazu-zakura (河津桜) which starts blooming earlier than other trees, around early-middle February. Their petals, larger and with a more intense pink color than the others cherry blossoms, has long-lasting blooming period and can be enjoyed for about a month depending on temperature.
Kawazu Zakura is originally from Shizuoka Prefecture, to be more precise it was first founded and cultivated in Kawazu Town on Izu Peninsula and they named it after that city. The biggest Kawazu Zakura festival, Kawazu Cherry Blossom Festival, is held there annually.
Matsuda Cherry Blossom Festival features pink Kawazy cherry trees with yellow Rapessed flowers (called Nanohana in Japanese) creating a beautiful contrast. And if the day is clear, you can admire a stunning view of Mount Fuji surrounded by cherry blossoms!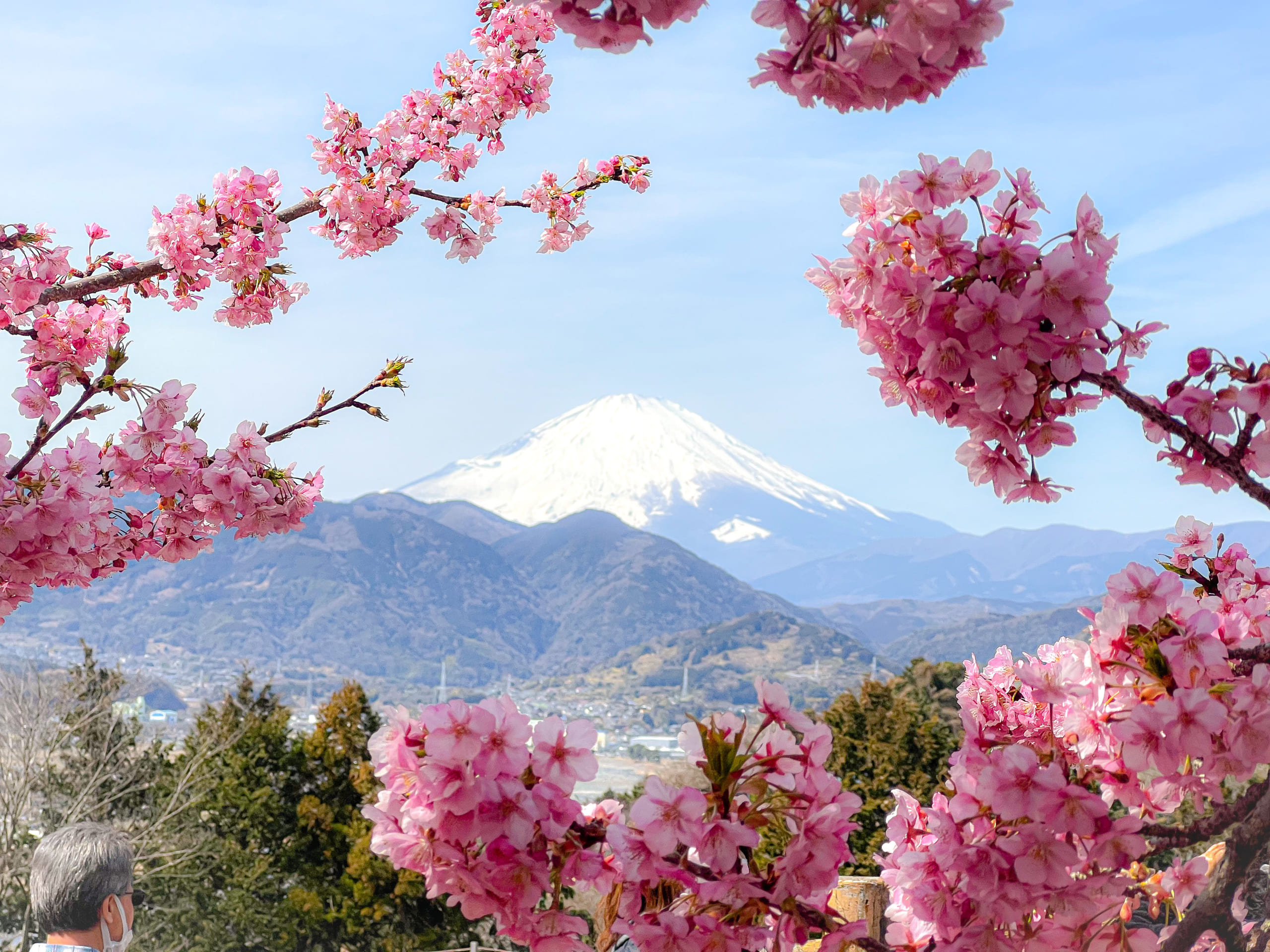 You can also enjoy a slide that will make you travel in the middle of beautiful cherry blossoms or a scenic ride on the Furusato train, an adorable little steam railway that runs around the park. In addition, during the festival you will find a few stalls selling cherry blossom flavoured local products, as cherry blossom honey or jam, sakura mochi, dango and more.
If you like photography and sakura, I'm sure you will love this place. Enjoy a pleasant stroll as you climb the cherry tree-lined hill to the top where the impressive Mount Fuji awaits you.
If you are in Tokyo or nearby around February to March, you have a chance to enjoy beautiful cherry blossoms with Mount Fuji views! Matsuda City is one and a half hours from Tokyo by train taking the Odakyu Line from Shinjuku Station to Shin Matsuda Station.
–Matsuda Cherry Blossom Festival 2023 (まつだ桜まつり2023)
Map:https://goo.gl/maps/6BYk8PAGWjX5HRKZ6
Access: 10 mins walk from Shin Matsuda station (Odakyu Line)
Venue: Shin Matsuda Station/ Nishiraira Park
Date: 11 February to 12 March 2023
Admission: 300 yen
Official website: https://town.matsuda.kanagawa.jp/site/matsudasakura23/
---
▽Check more beautiful spots to see cherry blossoms in Kanagawa!▽
Thanks for reading! If you are in Tokyo for spring but you don't want to go to crowed places like Yoyogi or Ueno, you can still enjoy early cherry blossom events like Matsuda Cherry Blossom Festival! For more information about spring in Japan, I'd recommend you to check out these articles, too!
▽ Related Articles ▽
▼Editor's Picks▼
---