Best Cherry Blossom Spots in Tohoku
Where to see Cherry Blossoms in Tohoku Region (Northern Japan)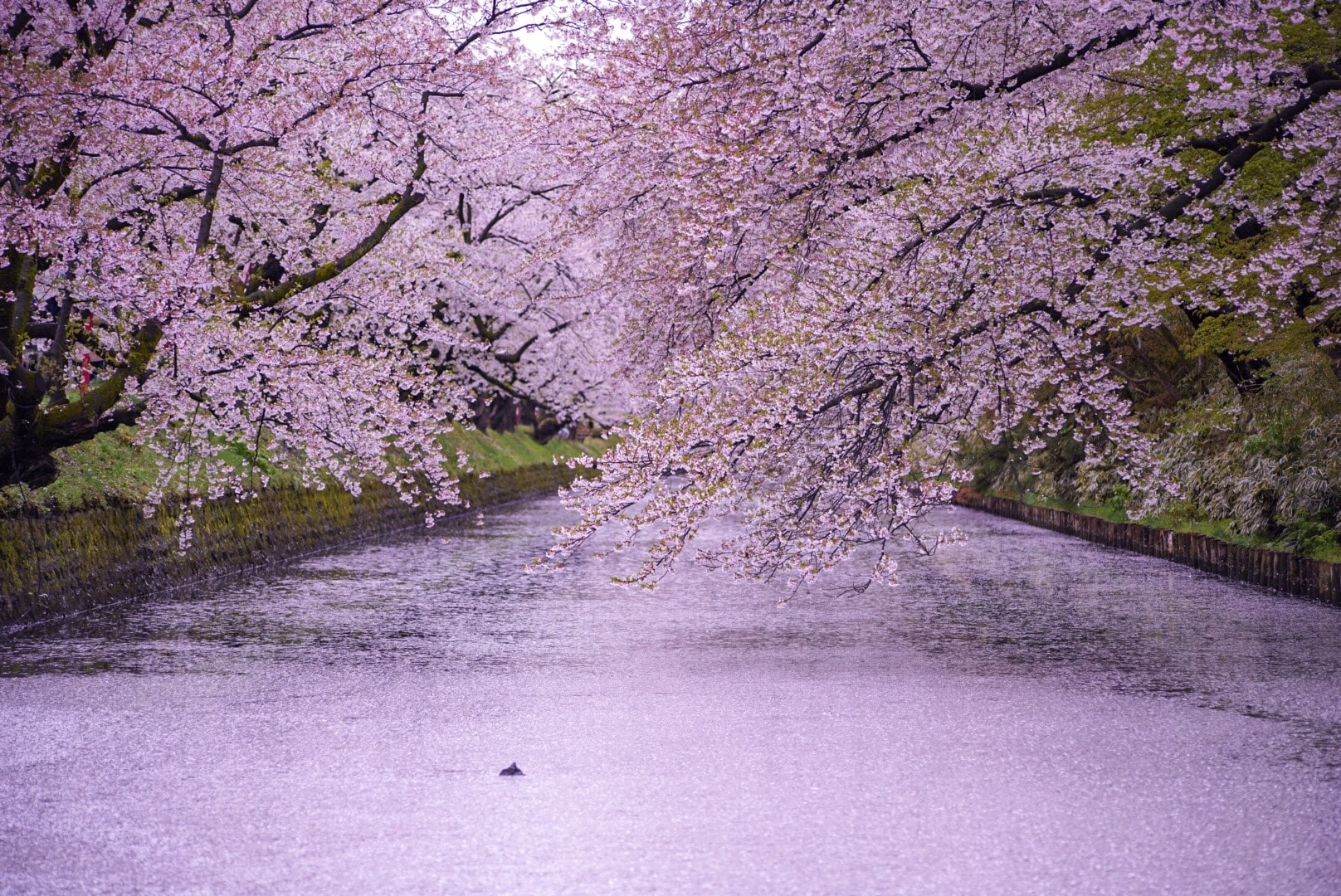 Tohoku Region (Northern Japan) is is one of the most underrated, yet the most attractive areas in Japan for cherry blossom viewing.
The dynamite landscape and traditional countryside scenery create some of the most outstanding views of cherry blossoms during spring.
Viewing cherry blossoms in Tohoku Region is also recommended for those who miss out the blooming season in other parts of Japan as they start flourishing 2-3 weeks later because of the low temperature. The cherry blossoms in Tohoku Region usually starts early to mid April, and can be enjoyed till end of April in some places.
So if you are considering about visiting Tohoku area for cherry blossom viewing this spring, but have no idea which ones to visit, I'm sure this article could be a huge help !
I'm listing my picks of the best cherry blossom spots in Tohoku Region 🙂
▽Check this list of best places to see cherry blossoms all over Japan, too!▽
-Hirosaki Castle
Hirosaki Castle (弘前城) is one of the greatest Japanese castles, which is located inside Hirosaki Park in Hirosaki City, Aomori Prefecture.
The spectacular collaboration between the majestic Japanese castle and pink cherry blossom create a picture-perfect scenery and attracts over 2 million visitors every year. There are over 2,600 cherry trees planted within the park site.
What we love about Hirosaki Castle is that we can enjoy cherry blossoms not only while blooming but also after petals falling. The view of the moat at Hirosaki Castle covered by pink petals has gone viral on the internet and been featured on several international media in the past years. The scenery is totally breathtaking, and it's another amazing way to appreciate the beauty of cherry blossoms in Japan.
The full blooming period of cherry blossoms at Hirosaki Castle is usually from mid to late April, and the best viewing time for fallen petals is late April to early May. A cherry blossom festival is held annually from late April to early May.
More info:
-Kitakami Tenshochi
Kitakami Tenshochi (北上展勝地) is a scenic park situated by the Kitakami River in Kitakami City, Iwate Prefecture. It's one of the most famous cherry blossom viewing spots in Tohoku area along with Hirosaki Castle introduced above.
Over 10,000 cherry trees in approx 150 varieties are planted in the 3ha park site and bloom beautifully from mid April to early May.
The best highlight of the park is the 2km long avenue lined by over 500 of 90 year-old cherry trees which form an astonishing Sakura tunnel.
A cherry blossom festival is held at the park during the season with various special events and activities including horse wagon wiring under cherry trees, sightseeing river cruise, night light-up of the cherry trees and more.
Along with the cherry blossoms, the traditional celebration for Children's Day (5th May), carp streamers (koinobori) are displayed at the river during the festival.
More info:
-Shiroishi River
Shiroishi River (白石川) is a famous cherry blossom viewing spot situated Ogawara Town, Miyagi Prefecture. The place offers the dynamic view of "Thousand of Cherry Blossoms at Once Glance" that attracts hundreds of thousands of visitors every year including professional photographers.
Approx 1,200 cherry trees line along the river of Shiroishi for about 8km and create spectacular scenery in collaboration with the serene river and the snow-capped Mount Zao in distance.
During the cherry blossom season, the cherry blossom festival "Ogawara Sakura Matsuri" is held with numbers of food stalls and special events such as light-up of the cherry trees at night.
A cherry blossom viewing riverboat that runs for 2km down the Shiroishi River is also available during the festival period.
More info:
-Hanamiya Park
Hanamiyama Park (花見山公園) is a private owned park located on the hillside of the mountain in Fukushima Prefecture. It's known as one of the most beautiful cherry blossom spots in the whole country.
The park was cultivated by local farmers, then opened to public for free, and attracts hundreds of thousands of visitors especially during spring. The vast park of 5ha is home to a wide range of flowers including plum, cherry, peach, etc, which flourish in various colours and tint the hillside colourfully. The surreal scenery of the flower-covered mountain is often described as the real-life Shangri-La.
The flowers at Hanamiyama Park start blooming from early April and can be enjoyed throughout the month.
The temporary shuttle bus between the park and JR Fukushima Station is available during the peak season of cherry blossoms.
More info:
-Nicchu Line
Nicchu Railway Line Memorial Cycling Pedestrians' Path (日中線記念自転車歩行者道) or simply known as Nicchu Line is a famous cherry blossom spot in Kitakata City, Fukushima Prefecture.
The most common kind of cheery blossom in Japan is Somei Yoshino with pale pink petals, but here in Nicchu Line, a different type of cherry blossom, Shidarezakura (Weeping Cheery Blossom) can be enjoyed. Weeping cherry trees have branches dropping down like shower.
Impressive 1,000 weeping cherry trees are lined along the old railway track for 3 km and flourish beautifully during spring. The visitors can enjoy strolling down under the pink tunnel formed by gorgeous cherry blossoms. A SL train that was once in used is also displayed at the path along with cherry blossoms.
The best viewing time is usually mid to late April, and special events are held at several places in Kitakata City during the cherry blossom season.
More info:
Did you enjoy the list?? If you are planning a Hanami (cherry blossom viewing) trip to Tohoku Region this spring, you shouldn't definitely miss out these amazing cherry blossom spots 🙂
If you plan to visit other popular areas in Japan before/after Tohoku Region, check these recommended places to view cherry blossoms!
▶︎Best Places to See Cherry Blossoms in Hokkaido
▶︎Best Places to See Cherry Blossoms in Tokyo
▶︎Best Places to See Cherry Blossoms in Osaka
▶︎Best Places to See Cherry Blossoms in Kyoto
▶︎Best Places to See Cherry Blossoms around Mt Fuji
For more information about travelling Japan in spring, please check out these articles, too!
▽Related Articles▽
▼Editor's Picks▼
---