11 Best Things to Do in Tokyo in May
What to Do in Tokyo in May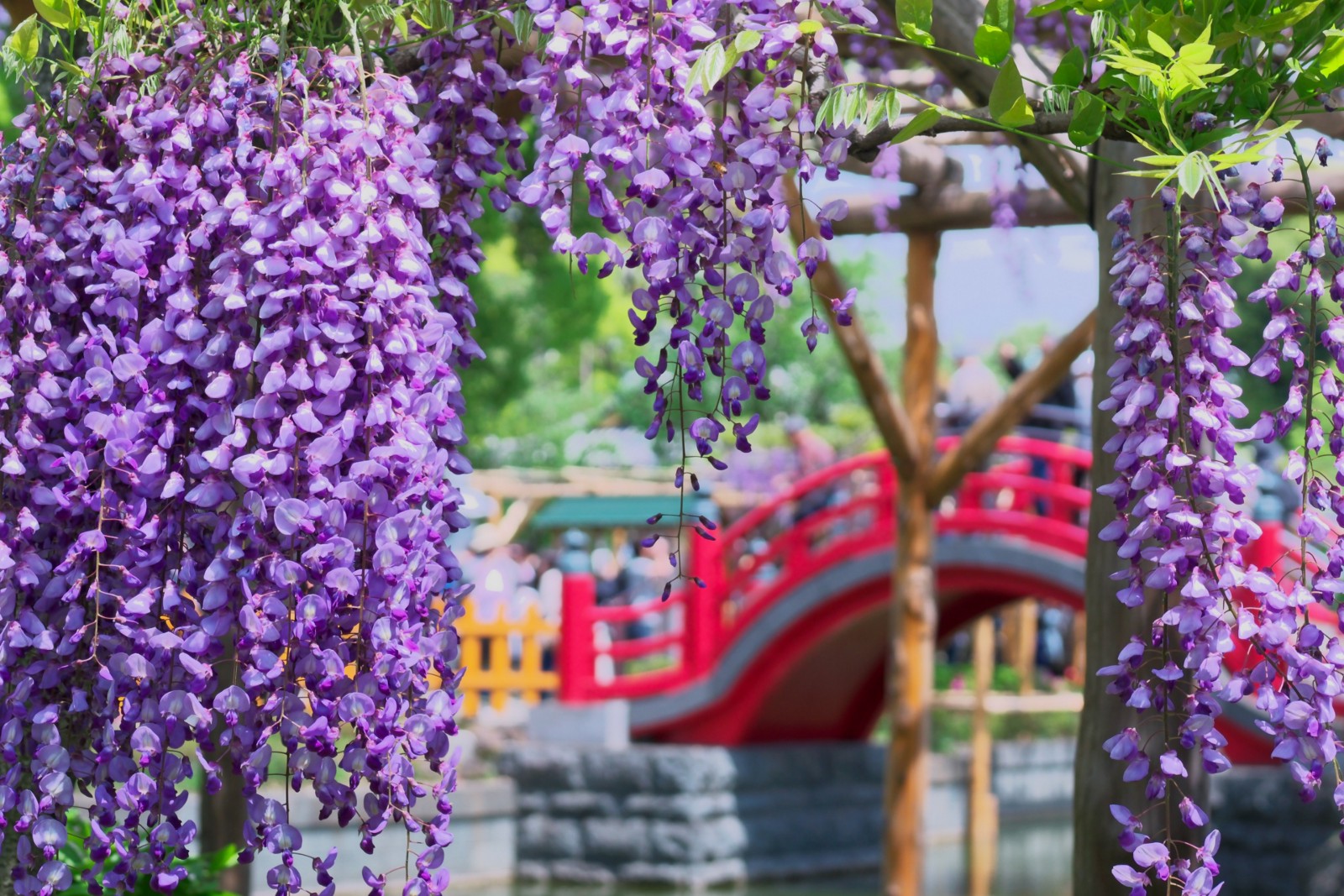 Planning to visit Tokyo this May?? If yes, you should definitely check out our list of the latest travel info and best things to do in the city in May! Various special events are held this month including traditional Japanese festival, beautiful spring flowers and Golden Week events! Let's plan a perfect trip in Tokyo with our May To-Do list!
Tokyo in May
Tokyo in May, the end of spring, is very comfortable to travel since The average temperature in May in Tokyo is 16~20°C (60.8~68°F). While most of Tokyo's cherry blossoms fell in the previous month, you can enjoy viewing other beautiful flowers including wisteria and nemophila. There are some traditional Japanese festivals such as Sanja Matsuri and Kanda Matsuri held in Tokyo in May. Please note the congestion during Golden Week, consecutive holidays in the beginning of the month, and the rainy season from the end of the month.
1. Golden Week
From late April to early May is "Golden Week" in Japan, which is a long holiday period formed with multiple public holidays. The great thing about the Golden Week is that there will be a plenty of special events in town which you may be entertained. The downside of it is that it'll be very crowded everywhere. If you are travelling during the Golden Week period, put that in your mind 🙂
Check out the best Golden Week events in Tokyo:
2. Watching Sumo Tournament at Ryogoku Kokugikan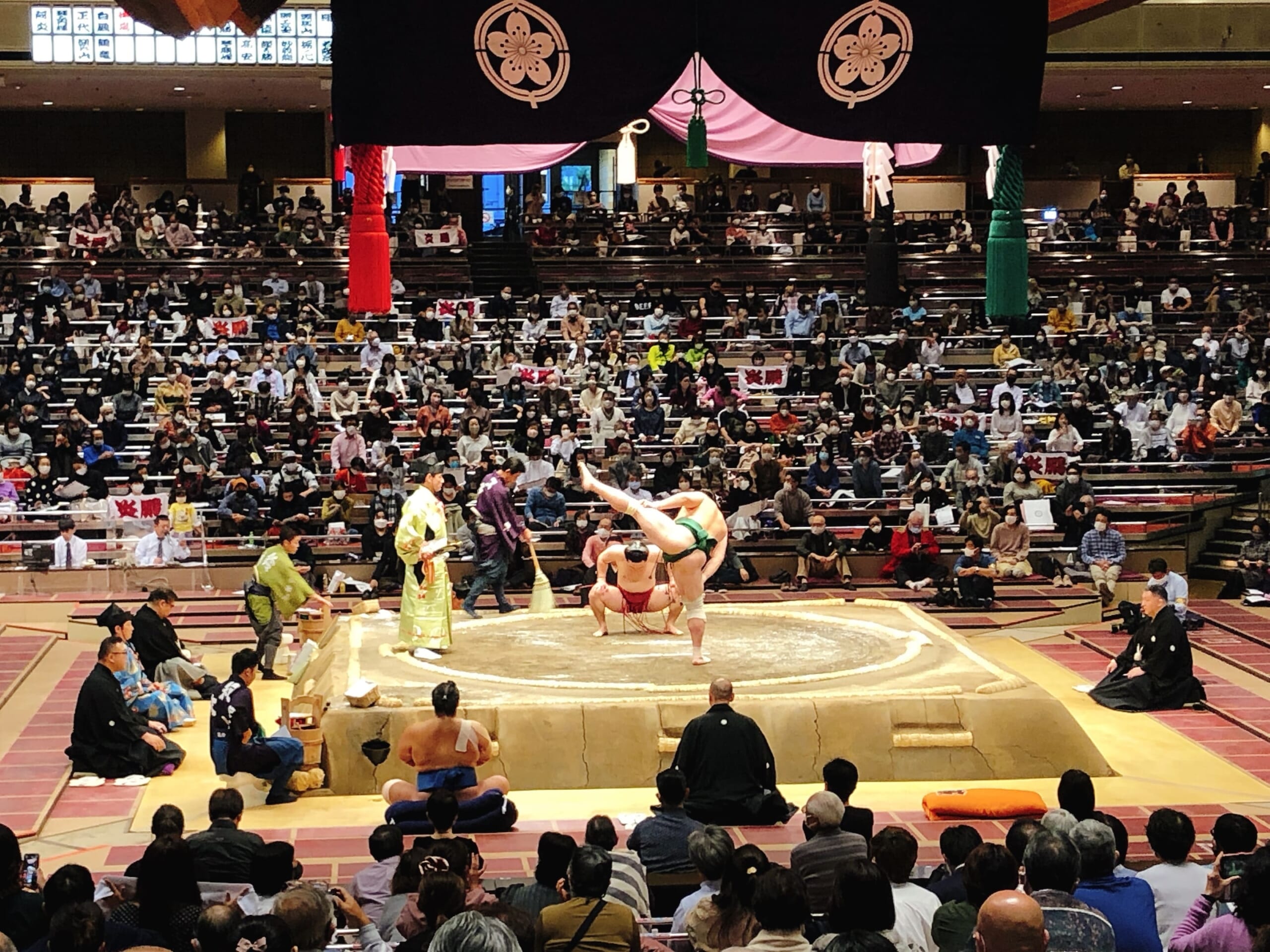 Experience the excitement of sumo wrestling at the Grand Sumo Tournaments held annually in Tokyo every January, May, and September. Witness the powerful matches between skilled wrestlers at Ryogoku Kokugikan, and immerse yourself in Japan's rich history and culture. Don't miss this must-see event during your Tokyo visit. You can join a Tokyo Sumo Tournament Tour (Tickets Included) below!

3. Sanja Matsuri
Tokyo's most energetic, loudest and wildest festival, Sanja Matsuri (三社祭) is back. The festival is held at Asakusa Shrine near Sensoji Temple in Asakusa area for 3 days usually on the third weekend in May, and invite about 2 millions viewers. The festival features a number of portable shrine (Mikoshi) carried through the streets of Asakusa neighbourhood with the lively and energetic atmosphere.
More info:
4. Kanda Matsuri
Kanda Matsuri or Kanda Festival (神田祭) is one of the three great Shinto festivals of Tokyo, along with the Fukagawa Matsuri and Sanno Matsuri. It originally started in 17th century. The festival is held mid May every two years (in odd-number years), which means the festival is on this year. The festival takes place at Kanda Shrine and surrounding neighbourhood in Tokyo (around Akihabara and Tokyo Station), and about 200 mikoshi (portable shrines) are carried through in addition to musicians, dancers, and floats. Kanda Matsuri is held over a week, but the main event usually happens on weekend near 15 May.
Map: https://goo.gl/maps/YSW69ZkUA2E2
5. Kameido Tenjin Shrine Wisteria Festival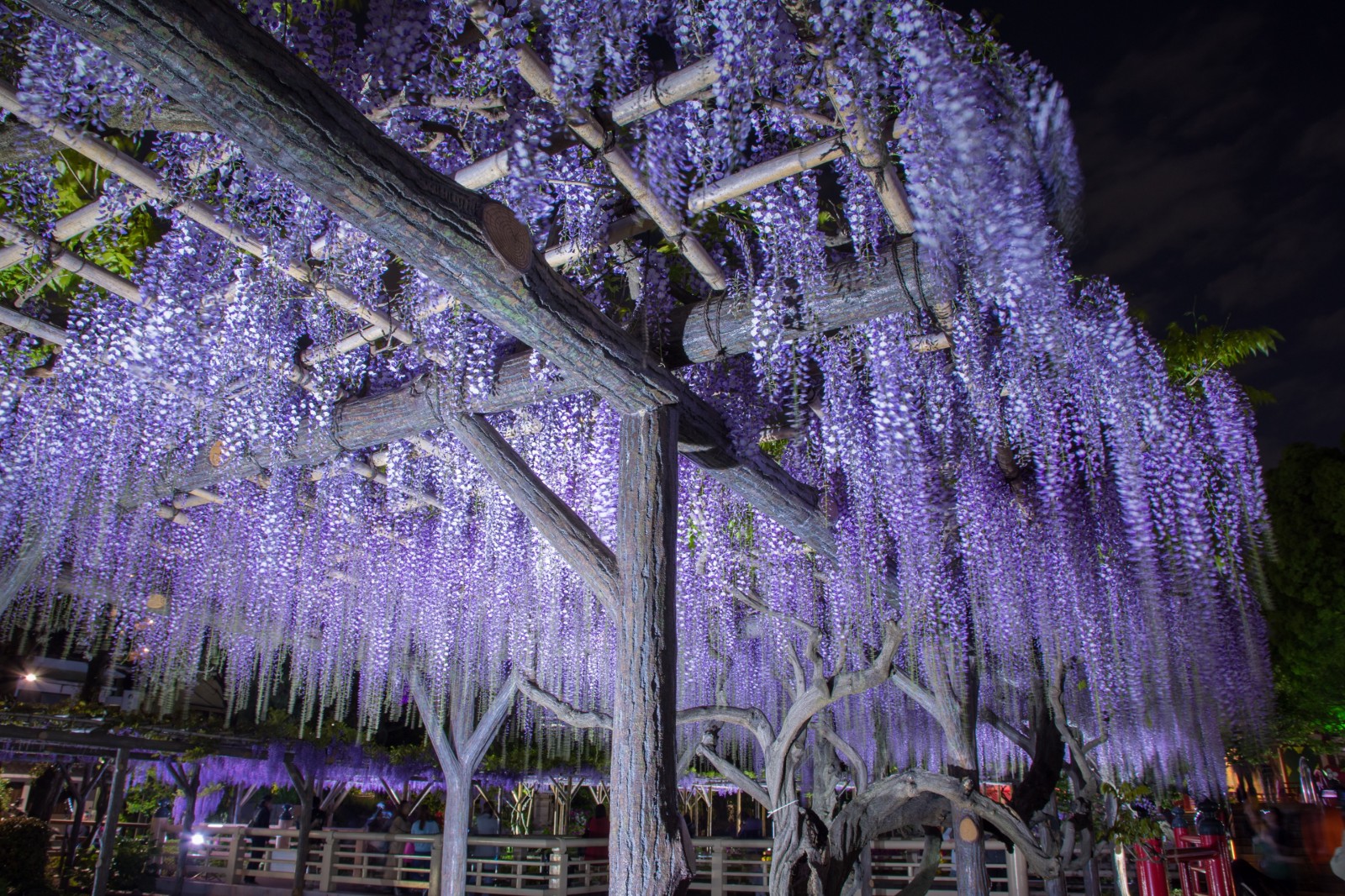 Various flowers flourish in town during spring, and after cherry blossoms, it's time for wisteria. Kameido Tenjin Shrine Wisteria Festival (亀戸天神社 藤まつり) is a popular flower festival held annually in Koto Ward, Tokyo. Over 100 wisteria flower bloom beautifully at the historical shrine site from late April to early May along with festival food stalls and special events.
More info:
6. Carp Streamer Tokyo Tower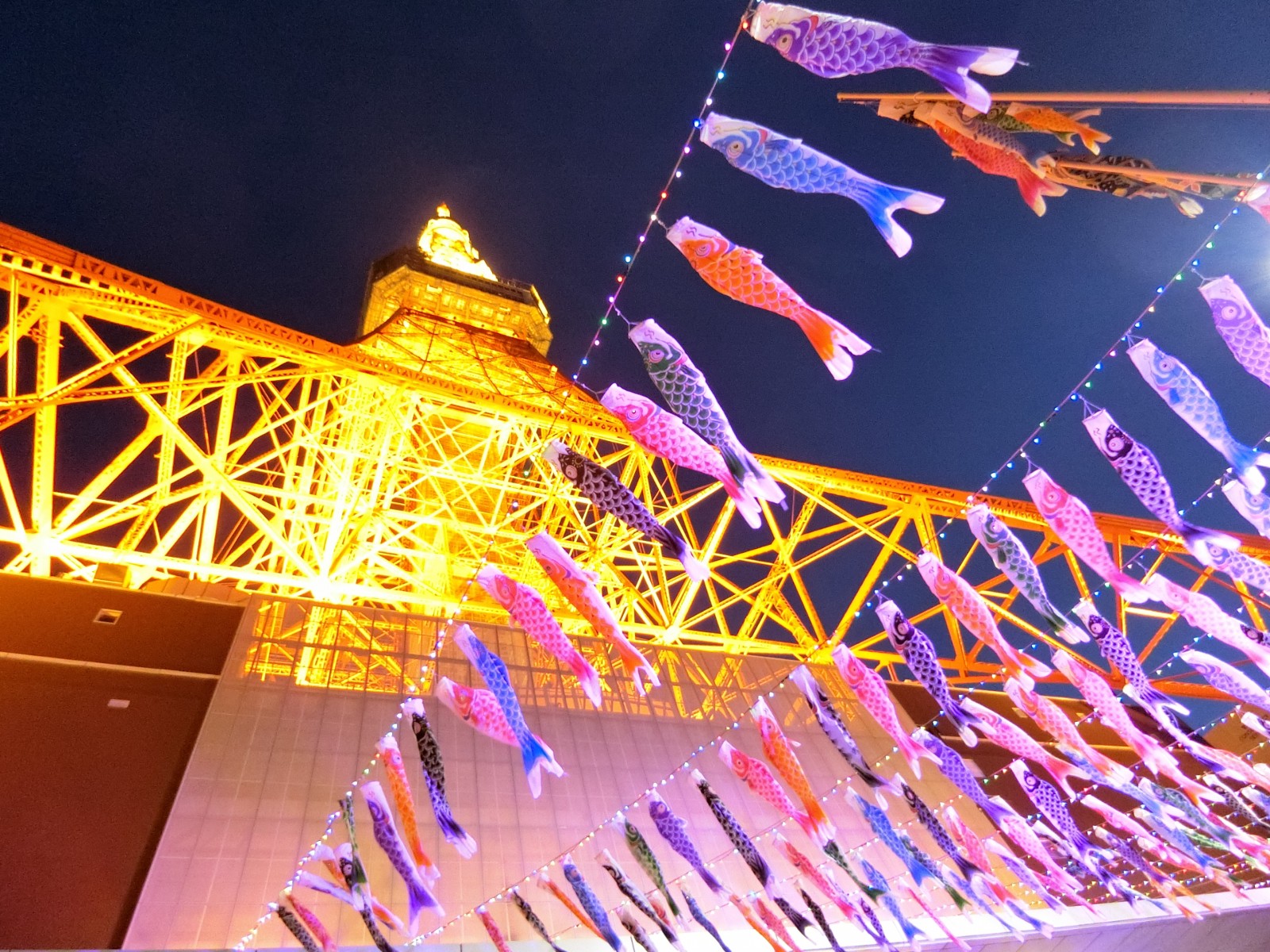 Carp streamer (Koinobori) is a traditional item to celebrate Children's Day (5th May) in Japan, and streamers are displayed at many location during Golden Week season. At the base of Tokyo Tower, 333 colourful carp streamers are displayed from late March to early May.
Discount tickets: Tokyo Tower Ticket — Main Observatory Deck E-Tickets
7. Tokyo Skytree Town Koinobori Festival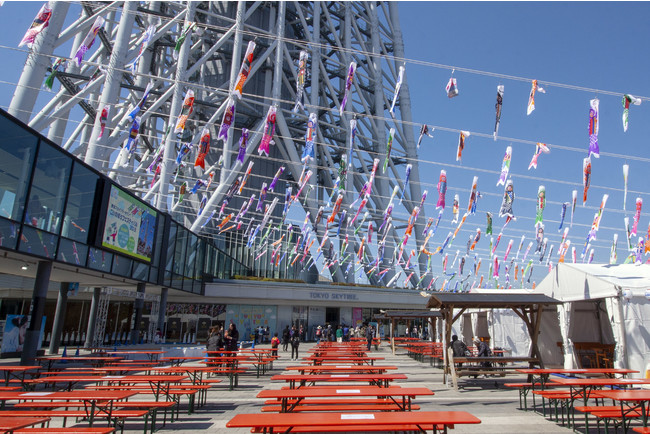 Another popular landmark of Tokyo, Tokyo Skytree also displays colourful carp streamers from mid April to early May. Tokyo Skytree Town Koinobori Festival features approx 1,000 carp streamers collected from several cities across Japan and displayed on the foot of Tokyo Skytree. Over the Golden Week, special events, attractions and food vendors are also available.
Related article:
8. Strawberry Buffet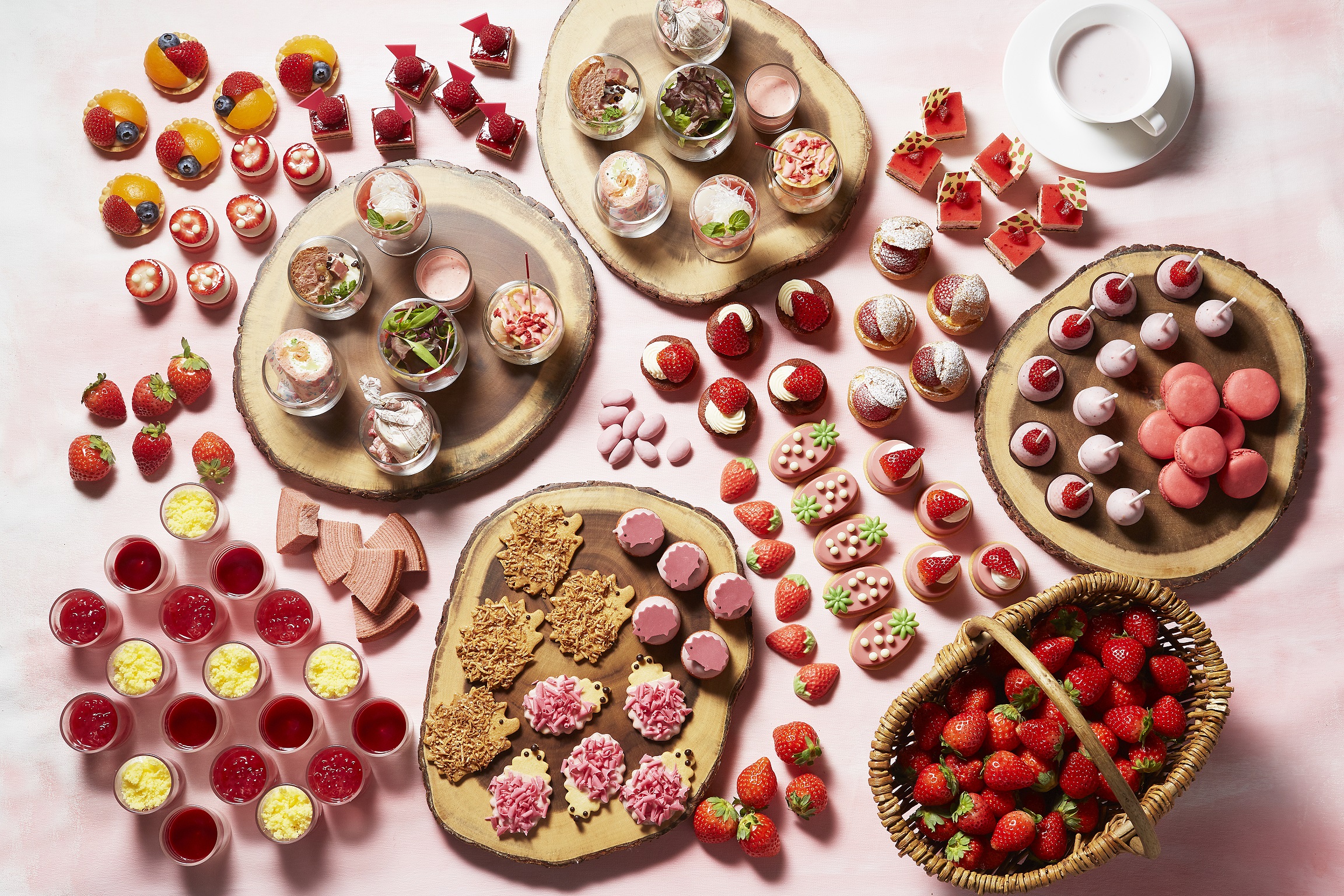 The season for Japanese strawberries continue through April, and the best way to enjoy delicious, juicy and exquisite Japanese strawberries is definitely strawberry dessert buffets. ANA InterContinental Tokyo, Hilton Tokyo, Grand Hyatt, etc, numbers of high end hotels in Tokyo offer tasty, creative and photo-worthy strawberry dessert buffets with their original themes, and guests can be indulged with deluxe strawberry desserts with all-you-can-eat style only in this time of the year.
Click the link below to find your favourite strawberry dessert buffet from the previous year!
9. Nemophila Harmony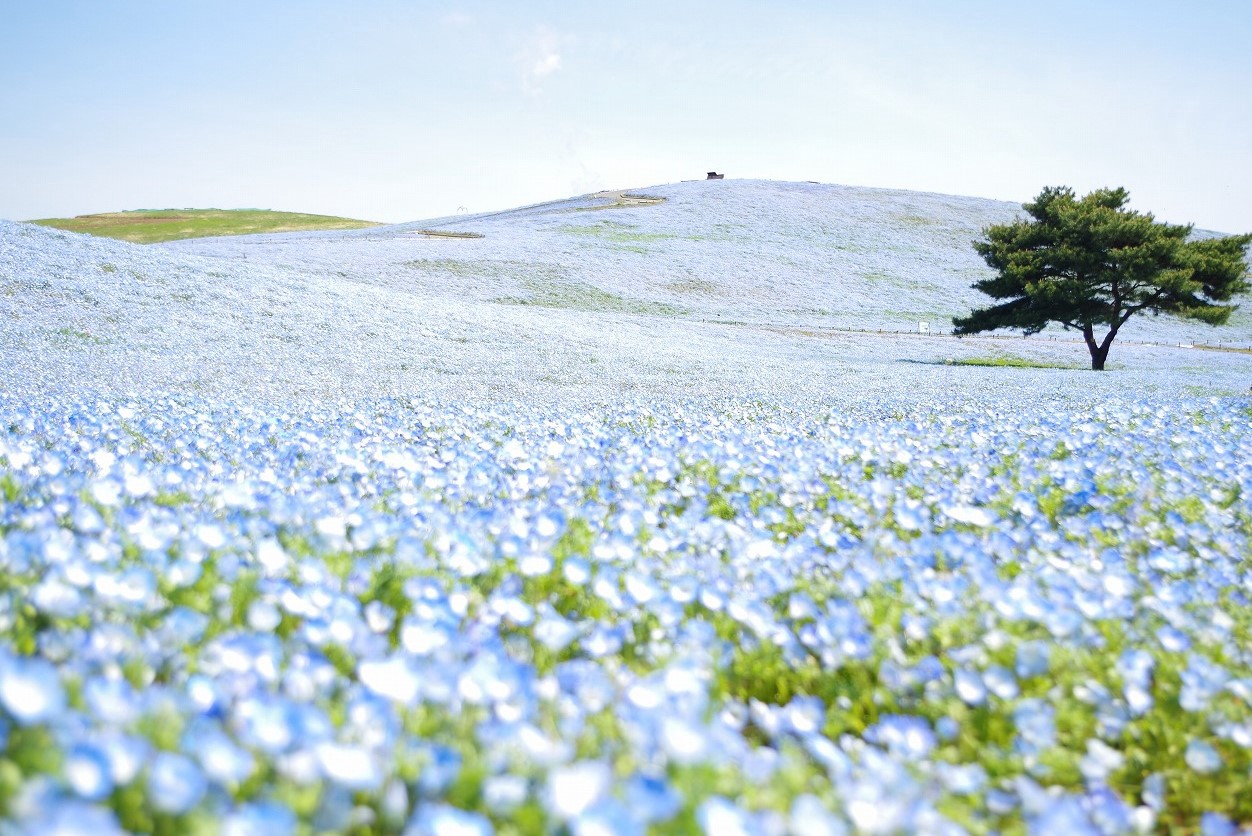 You may have missed cherry blossoms in Tokyo if you are travelling in May, but you'll still get a chance to see stunning flowers. The Nemophila Harmony at Hitachi Seaside Park is one of the most popular flower events in Japan in Spring, which can be accessed from Tokyo for a day-trip. The best viewing time of Nemophila flowers is usually late April to early May.
More info:
10. The Great Wisteria Festival
Another great side trip destination from Tokyo in May is Great Wisteria Festival at Ashikaga Flower Park. The park is picked as one of the top 10 international dream destinations by CNN in past. Various kinds of colourful wisteria flowers are displayed at the park including the 150 year-old Great Wisteria. The best viewing time is usually from mid April to mid May.
More info:
Check out more things to do in Ashikaga City, Tochigi!
11. Cycling Tour
Spring is the best season to spend time outdoor in Japan, and cycling is one of the best activities in the city. Various sightseeing cycling tours are available in Tokyo today which you can see the best highlights and explore the city in depth in one day while exercising!
Tokyo Historical Bike Tour by Magical Trip is a popular cycling day tour around south of Tokyo (Ryogoku, Tsukiji, Imperial Palace, etc) through 24km with a local guide. You can check more details about the tour via the attached link below and booking with discount is also available!
▼Visiting Tokyo in June??▼
How exciting?? Which events in May do you look forward to most?? For more information about travelling in Japan in May, here are some more articles you should definitely check out 🙂
▽Related Articles▽
▼Editor's Picks▼
---