10 Best Things to Do in Golden Week in Japan
Golden Week Guide: What to Do in Golden Week in Japan This Year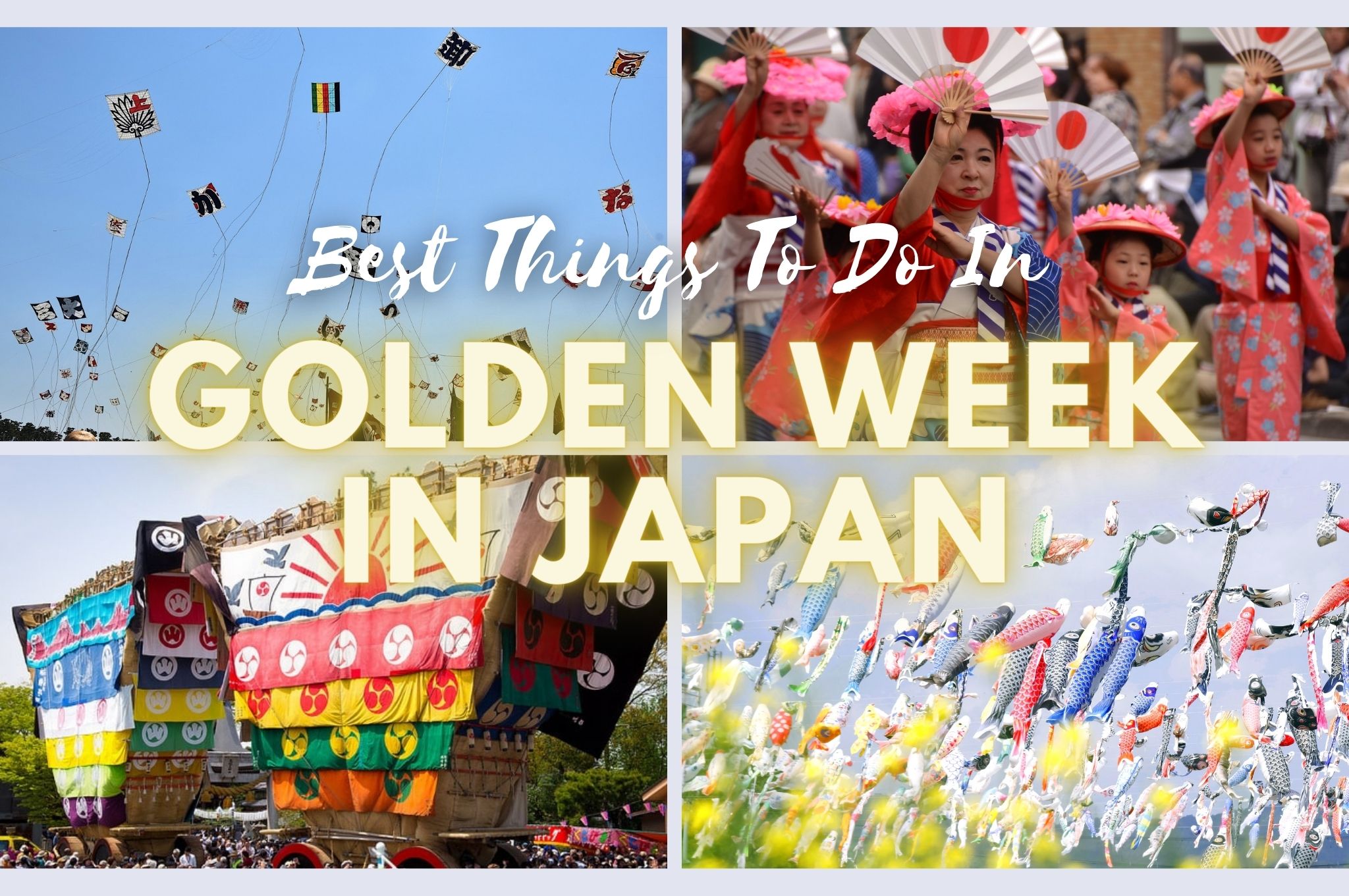 Golden Week in Japan might be the best or the worst time of the year depending on who you ask. A string of national holidays turns into a week-long vacation for most Japanese people at the beginning of May, during the peak spring season. Yep, the weather is bound to be awesome, meaning bustling streets and epic crowds on touristic hotspots. It's definitely a challenge to navigate the masses but fear not, with planning and patience nothing will stop you from making the best of your time during Japan's busiest holiday. So if you're trying to figure out things to do in Golden Week, read on!
---
1. Visit Tokyo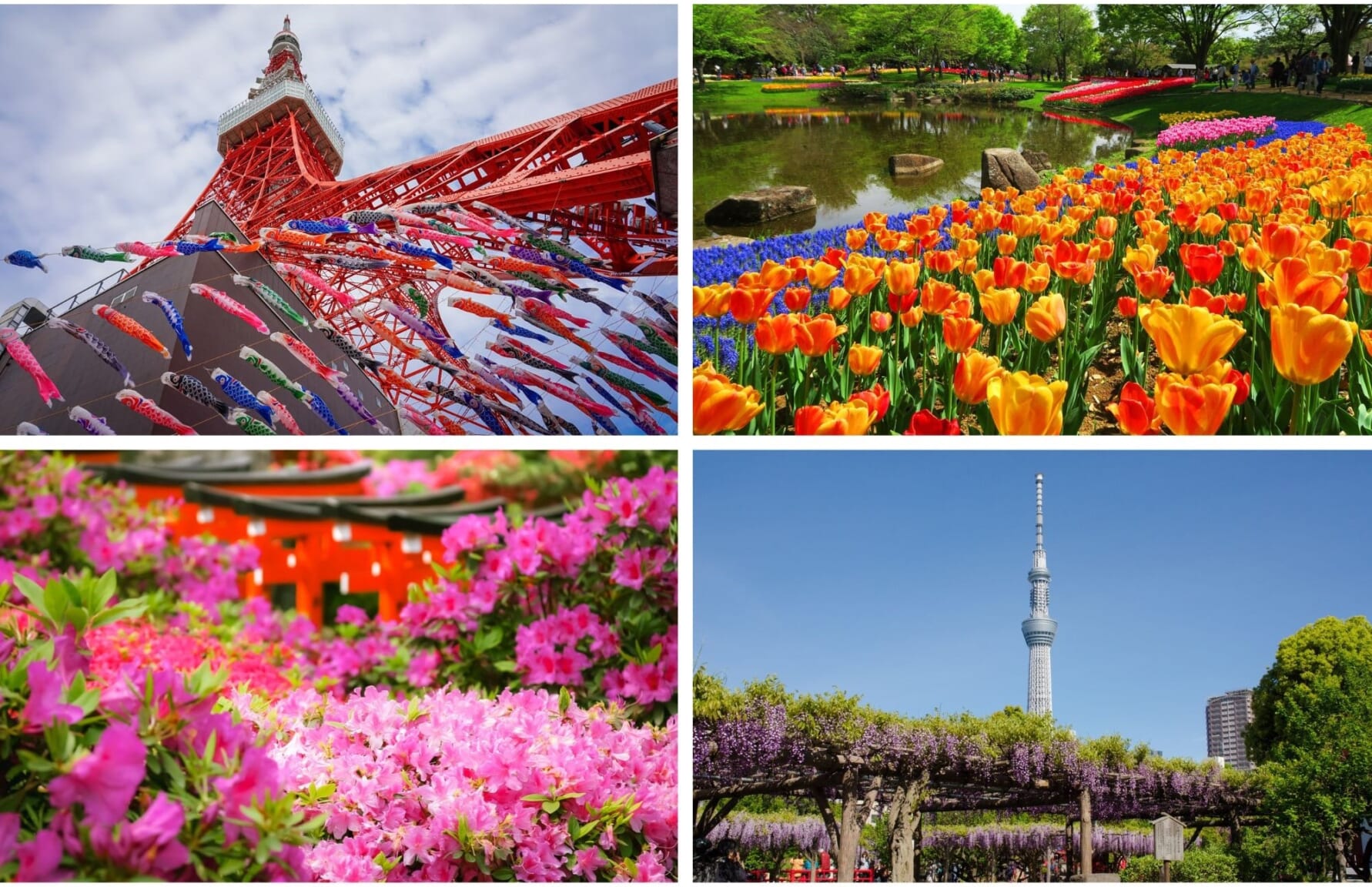 Wait, didn't I just say this was the busiest week in Japan? That's right. It sounds counter-intuitive but this is actually a good time to stroll leisurely around the capital, as this is the week when most tokyoites will be swarming the other prefectures, meaning that Tokyo is actually going to be a bit quieter than usual! So if you happen to be in Japan's largest metropolis during Golden Week, be sure to check these suggestions!
2. Cherry blossom spots in Tohoku or Hokkaido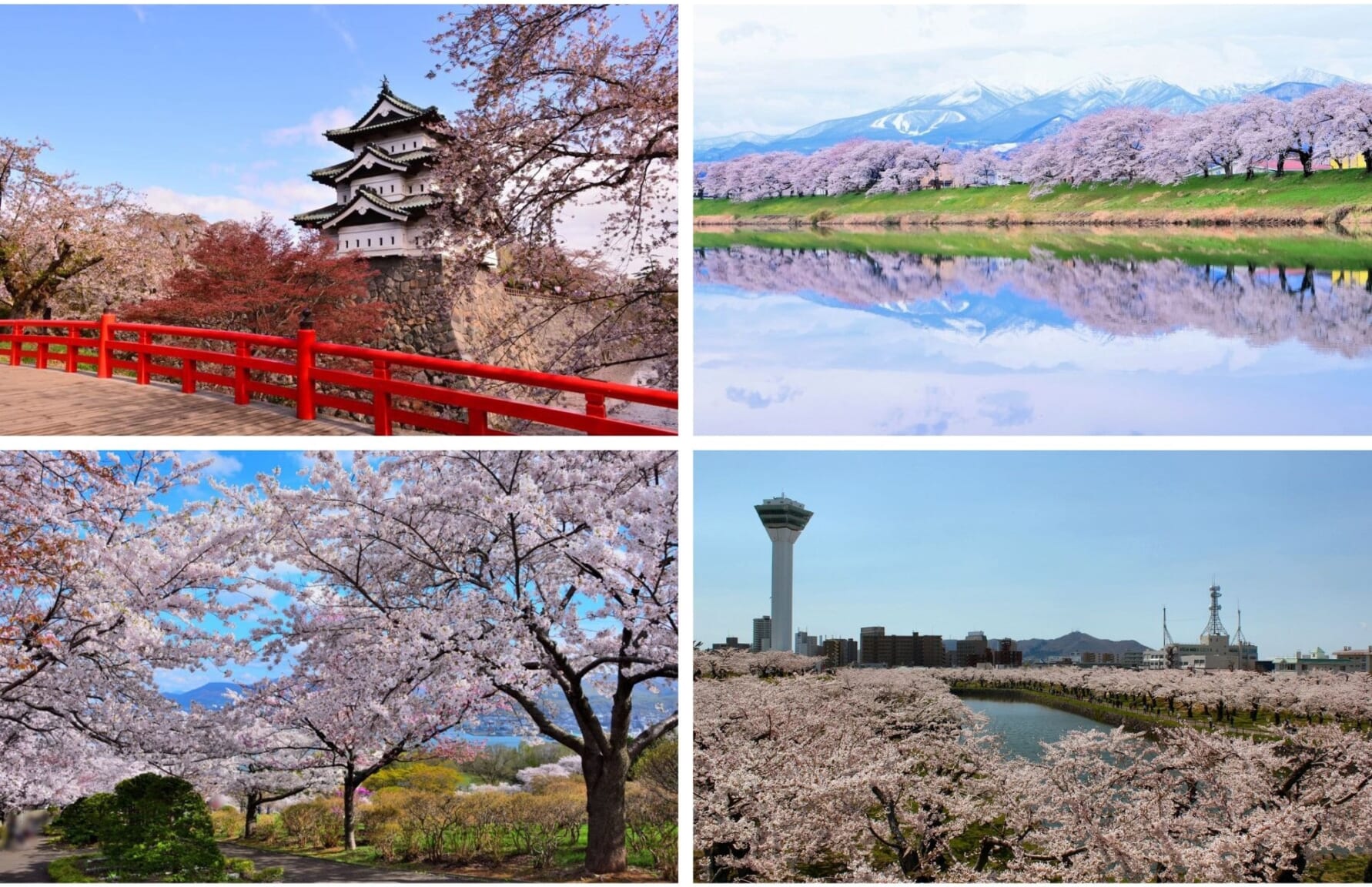 Missed the cherry blossoms in Tokyo? You still have time to bask in Japan's pink spring glory if you head up north! Tohoku is generally a great area for off-the-beaten-path exploration since it's still a generally underrated region with a lot of nature and incredible landscapes and peak blooming season lasts until late April, so you still have a good chance during Golden Week. Or, to be sure, you can head to Hokkaido where peak cherry blossom season is usually during late April and early May.
3. Check out the locations of the best Koinobori festivals in Japan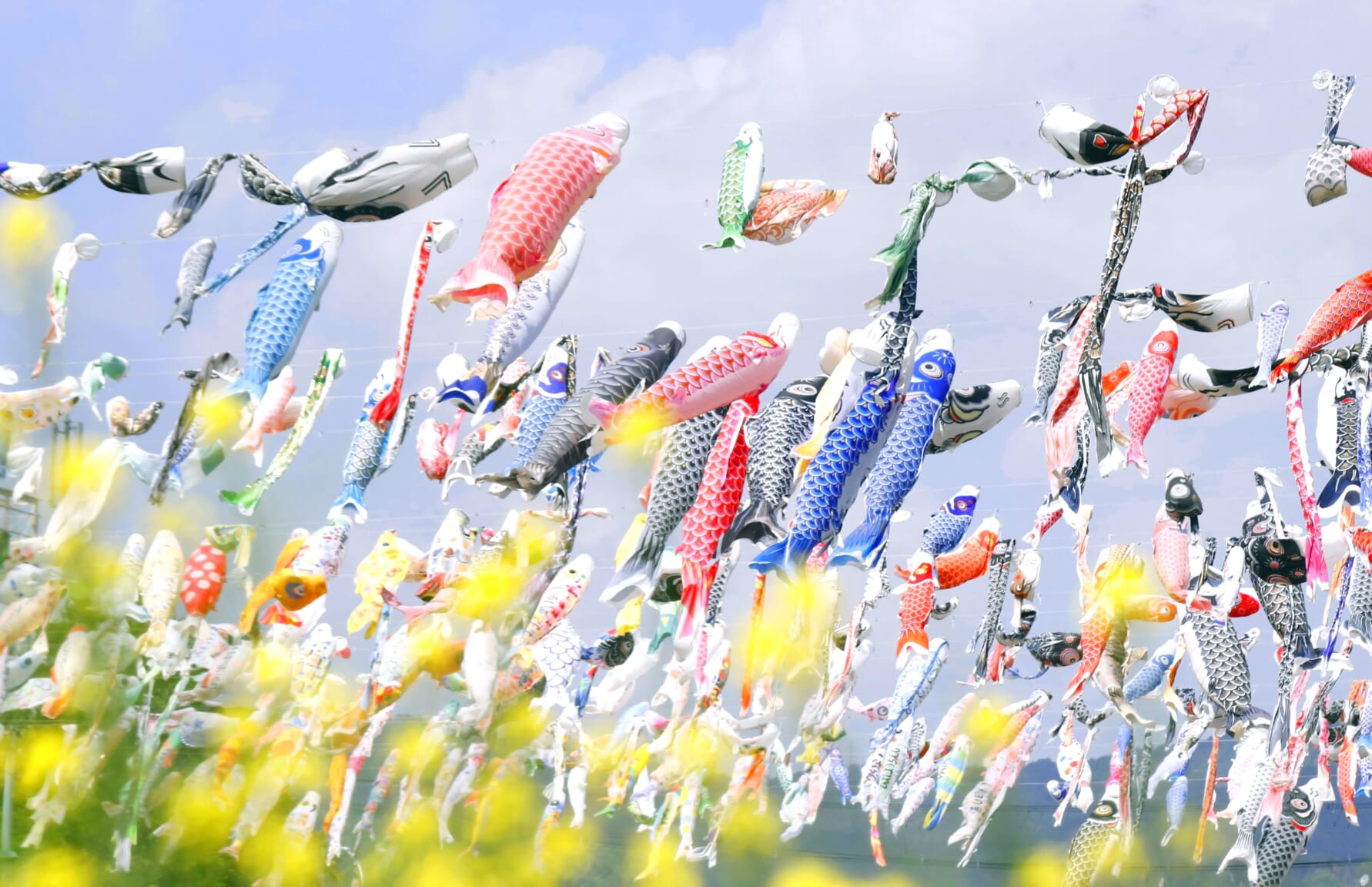 If you've ever noticed these colorful carp-shaped flags that are typically hanged in many places around spring, these are called Koinobori! They're meant to celebrate Children's Day on May 5, but are usually placed since early or mid-April in many locations across the country, creating a cheerful and striking sight with hundreds or even thousands of carps flying in the wind! There are many places to choose from but some of the prettiest locations include Tsuetate Onsen in Kumamoto, Tokyo Tower, or Tatebayashi Castle Town in Gunma
▶ Tsuetate Onsen official website: https://tsuetate-onsen.com/english
▶ Tokyo Travel official website with information about koinobori in Tokyo Tower: https://www.gotokyo.org/en/spot/ev015/index.html
▶ Tatebayashi Tourism official website with event information: http://www.utyututuji.jp/world/en.html
4. Hakata Dontaku Festival in Fukuoka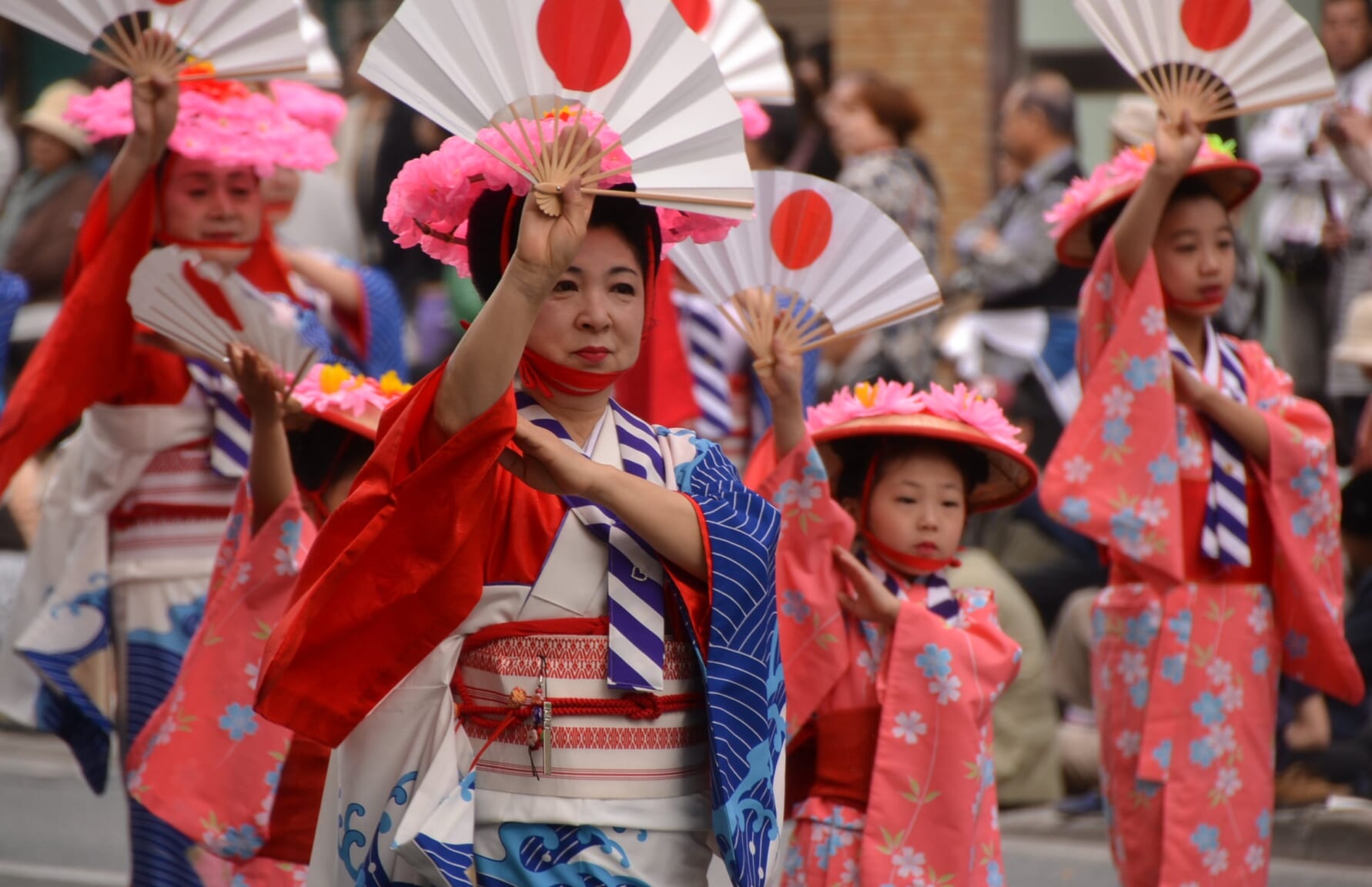 One of the biggest festivals held during Golden Week, Hakata Dontaku Festival in Fukuoka draws around 2 million spectators every year, to witness its extravagant costumed dancers and decorated floats. It's said that It originated in 1179 to celebrate the Chinese New Year, but after a temporary suspension during Meiji era, it was brought back to life under the new name of Dontaku, derived from the Dutch word "zondag" (Sunday) and eventually becoming one of Japan's most popular festivals. The Hakata Dontaku Port Festival is a celebration of the city's rich history and culture, attracting millions of visitors each year with its parade and performances.
▶ Hakata Dontaku Festival official website: https://www.dontaku.fukunet.or.jp/
5. Visit flower festivals (except on Greenery Day!)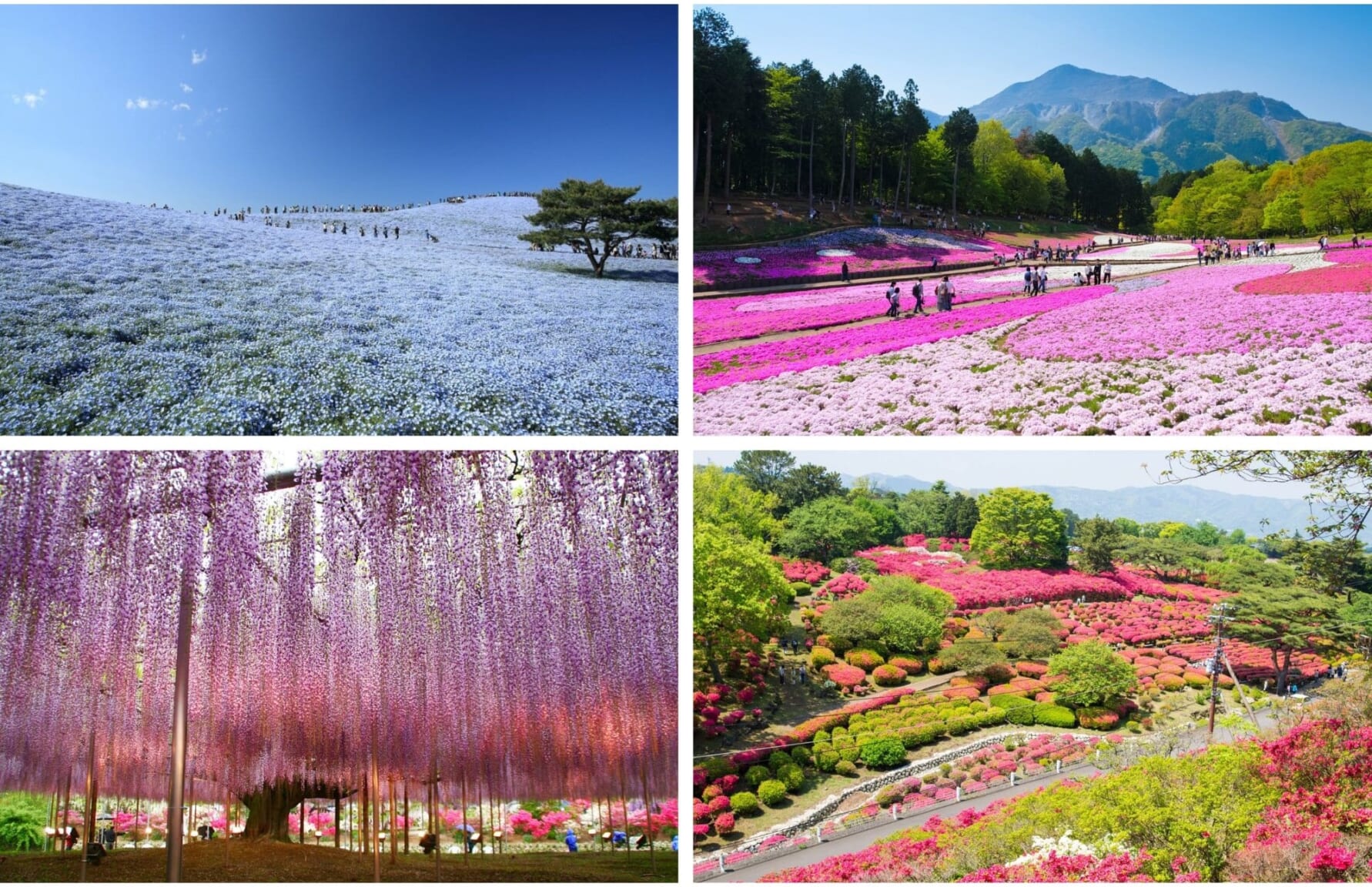 Although not related to Golden Week, since it's peak spring, late April and early May tend to be the best days for some of the prettiest flower festivals! Besides, one of the national holidays of Golden Week is Greenery Day (Midori no Hi, みどりの日) so it sounds like a perfect plan for May 4, right? Wrong! Everyone's thought pattern will be along the same lines! This is a nice week to visit parks and gardens as long as you avoid the very same day designated to celebrate them to avoid the crowds. Now, before you thank me for warning you, these are some of our staff suggestions:
▶ Wisteria Festival at Ashikaga Flower Park in Tochigi.
▶ Nemophila Harmony at Hitachi Seaside Park in Ibaraki.
▶ Best Shibazakura Festivals in Japan.
▶ Komuroyama Park Azalea Festival
6. Seihaku Festival in Ishikawa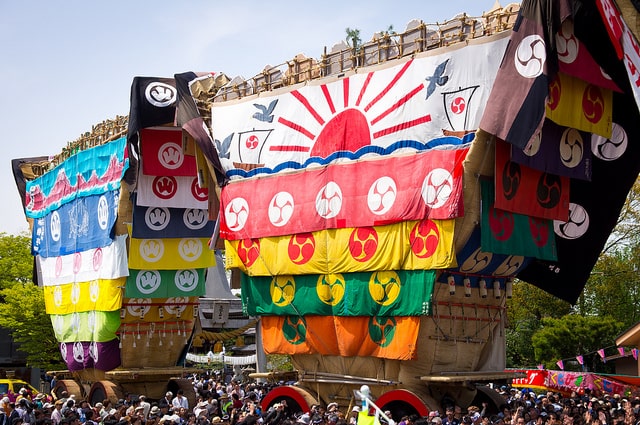 The annual Seihaku Festival in Nanao City, Ishikawa Prefecture, takes place during May 3-5 and features the country's largest wheeled floats, known as dekayama or giant mountains. These massive, handcrafted floats stand 12 meters tall, weigh 20 tons, and are adorned with life-size figures depicting famous Kabuki plays. Visitors are encouraged to help pull the floats through the narrow streets to the accompaniment of ritual chants and music. The festival also includes traditional dances, street food, and game stalls, making it a fun experience for all. Don't miss the highlight of the parade, when the dekayama makes a turn with the combined strength of volunteers.
▶ Seihaku Festival official website: https://www.ishikawatravel.jp/en/spots/seihakusai-festival/
7. Naha Hari in Okinawa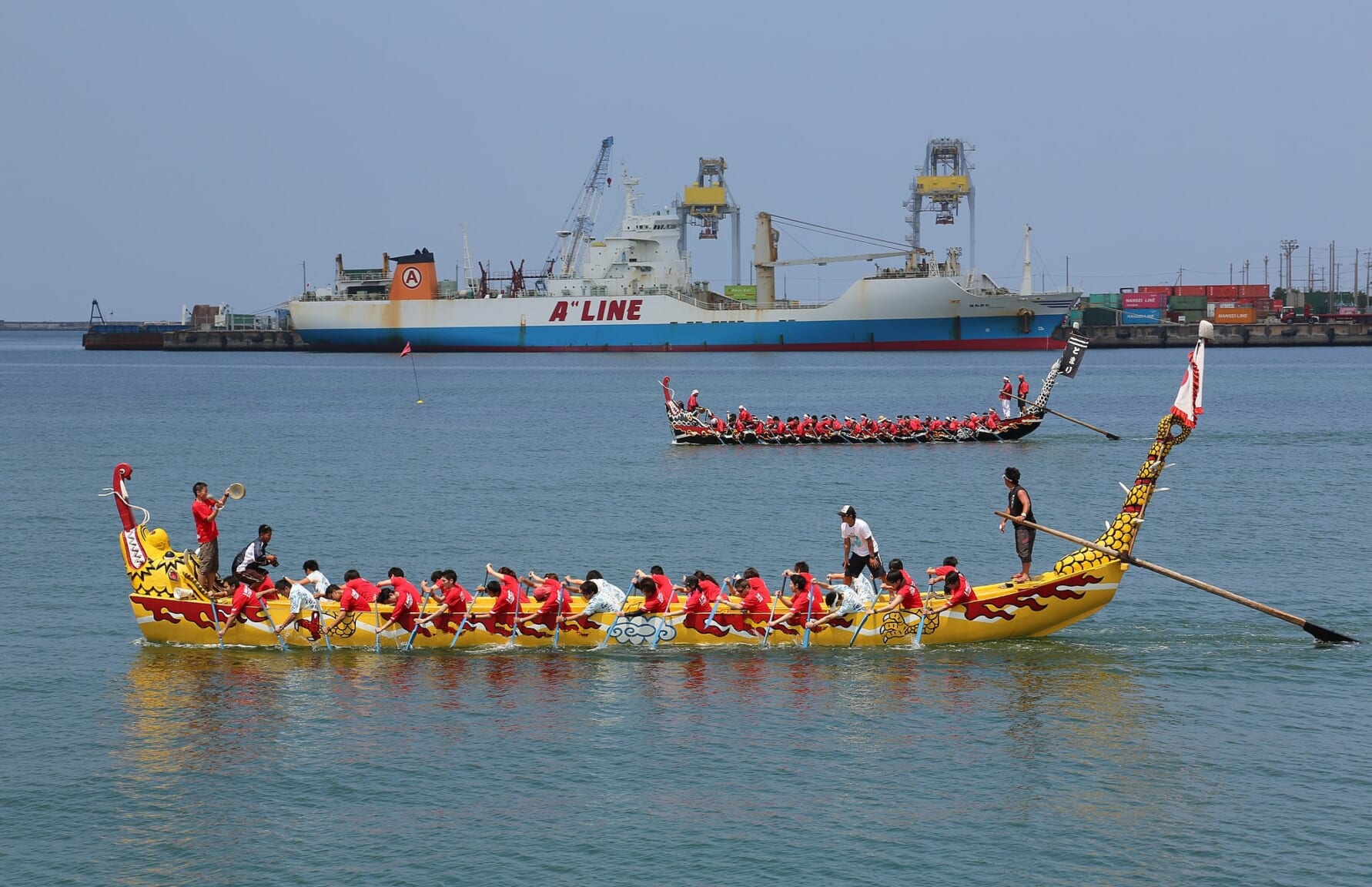 The Naha Hari is Okinawa Prefecture's biggest boat festival, showcasing colorful dragon boats called haryusen that measure 14.5 meters long, accommodating up to 32 rowers and 42 people including helmsmen, flag bearers, and gong beaters. Held annually from May 3-5, the festival coincides with the Golden Week holidays. The event features exciting boat races, lively onshore song and dance performances, local cuisine, and spectacular fireworks displays. Visitors can also climb aboard the dragon boats and experience the thrill of paddling.
▶ Okinawa Travel official website with information about Naha Hari Festival: https://visitokinawajapan.com/travel-inspiration/hari-okinawa-maritime-festivals/
8. Hamamatsu Festival in Shizuoka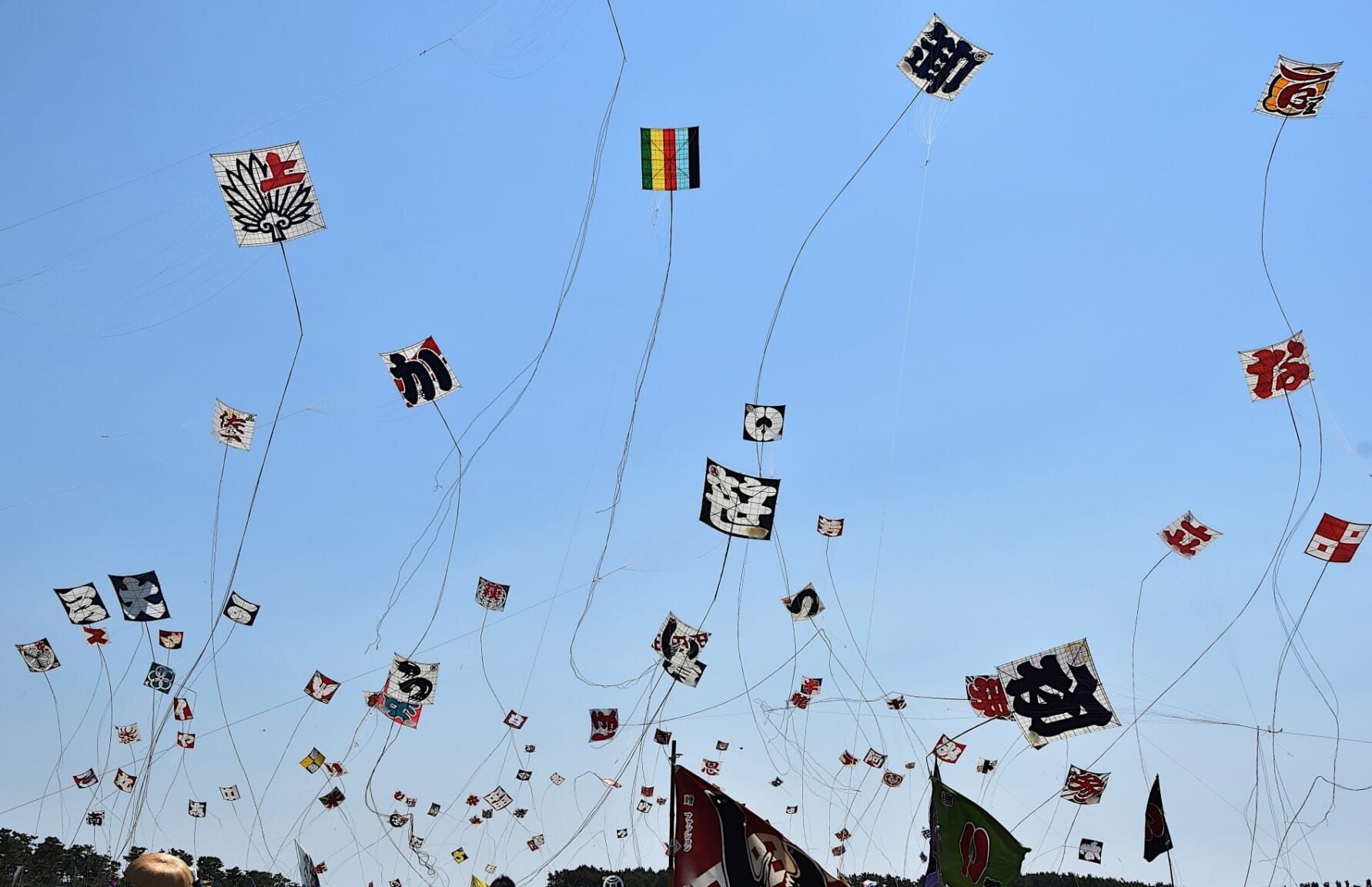 On May 3-5, the coastal city of Hamamatsu celebrates one of the most famous festivals in Japan. The festival originated in the 16th century to celebrate the birth of a baby son of the Lord of Hamamatsu Castle and continues to thrive 450 years later. The three-day festival features kite-flying by neighborhood teams during the day, with each district designing and building its kite. Visitors can enjoy festival stalls and a beer tent while watching the kite-flying and even participate in a kite-flying demonstration. At sunset, there is a procession of ornate parade floats, representing each district of Hamamatsu, paraded through the city streets from 18:30 until late at night
▶ Hamamatsu Festival official website: https://hamamatsu-daisuki.net/matsuri/
9. Nanbucho Spring Festival in Aomori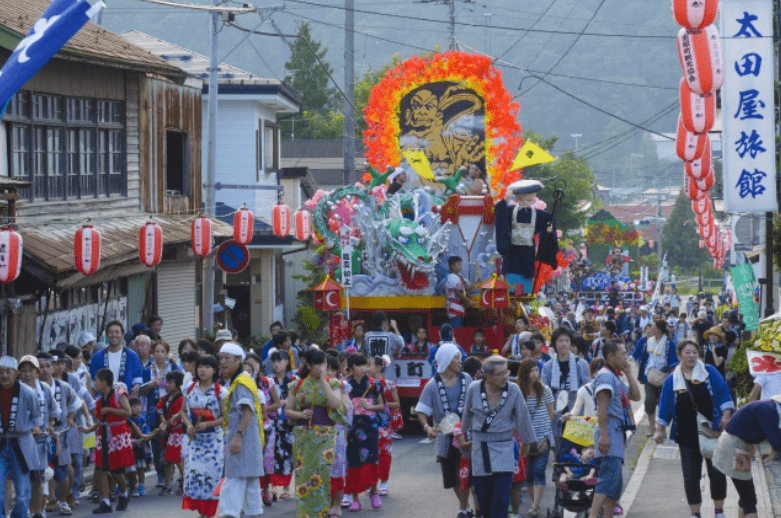 The Nanbucho Spring Festival, held on May 3 and 4 at Hoko-ji Temple in Nanbu Town, at the foot of Mt. Nakui. It features a sparkling procession of children in colorful pink and green costumes along the rows of a thousand pine trees and cherry blossoms in full bloom. Another highlight of the event is the Enburi performances, ritual dances to pray for good harvests and a local unique tradition that is worth watching. In addition, other activities are carried out, such as stage events, blossom viewing walks, yoga and sutra chanting at the temple.
▶ Nanbu town official website with information about Spring Festival: https://www.town.aomori-nanbu.lg.jp/index.cfm/10,17950,41,177,html
10. All Japan Kokeshi Competition in Miyagi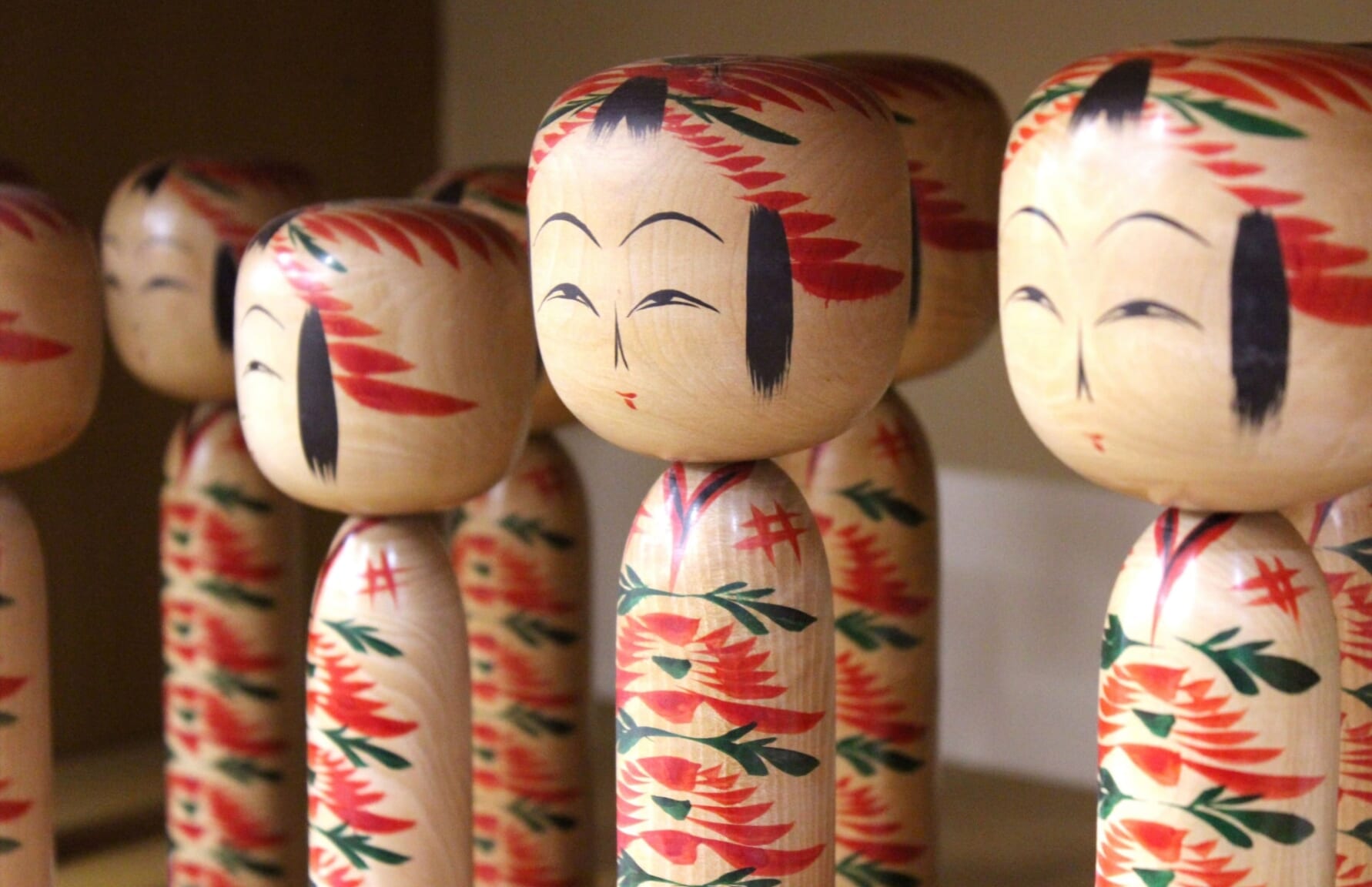 If you are an enthusiast of Japanese traditional kokeshi dolls, this is the spot for you! Every year on May 3-5, Shiroishi City in Miyagi Prefecture holds Japan's largest kokeshi festival, the All Japan Kokeshi Competition. A showcase of traditional, new, and creative dolls from across the country, with craftspeople competing with their best skills. In addition to the exhibition, the festival features craftsmen's demonstrations and a celebration of local products, with sales of traditional items both from Miyagi and other Tohoku prefectures.
▶ Miyagi tourism official website with information about All Japan Kokeshi Competition: https://www.miyagi-kankou.or.jp/kakikomi/detail.php?id=1424
---
▽Plan your perfect trip with these travel tips during Golden Week in Japan!▽
▽Subscribe to our free news magazine!▽

If you want to know more about holidays and special events in Japan, check out the following articles!
▽Related Articles▽
▼Editor's Picks▼
---