Tokyo in March: Best Things to Do
What to Do in Tokyo in March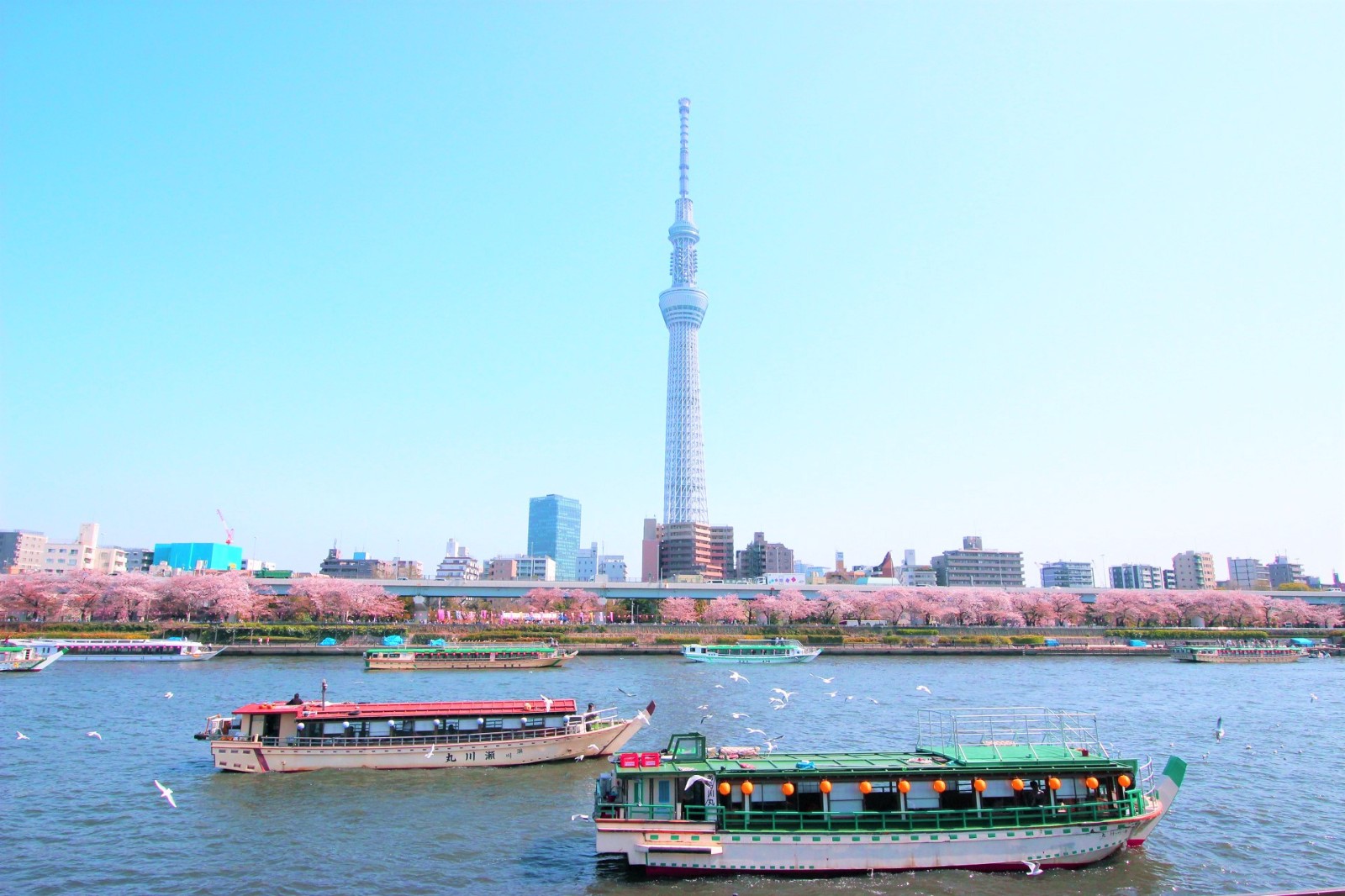 Planning to visit Tokyo this March?? There are numbers of exciting events and tourist attractions that you can only experience in March! We have listed the hottest things to do in March including cherry blossoms and strawberry dessert buffets! Let's enjoy early spring in Tokyo with our March To-Do list!
March in Tokyo
March, both the end of winter and the beginning of spring, is one of the best months to visit Tokyo. It is partly because cherry blossoms start blooming between the mid and late March. Many people travel to Tokyo for fully-blooming Sakura flowers in the end of March every year. You can enjoy various events, foods and products with the theme of cherry blossoms all over Tokyo. From outdoor activities to good dining experiences, March is a perfect season for you to do anything in Tokyo. The average temperature in March in Tokyo ranges from 8°C (46.4°F) to 13°C (55.4°F). You may feel a little cold in the early morning and at night.
1. Cherry Blossoms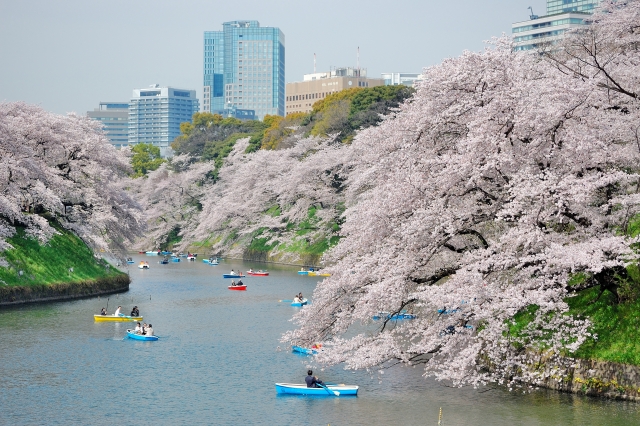 Cherry blossoms are definitely the most delightful thing to see in Japan in spring. Usually cherry blossoms in Tokyo area start flourishing in late March and reach peak bloom in early April, however, last year was a bit of surprise as they started blooming about 10 days earlier since the temperature was much higher. It is hard to predict when cherry blossoms start exactly, but generally the end of March is a good time to see them in Tokyo.
Numbers of cherry blossom festivals are held during the season, where visitors can enjoy eating, drinking and watching events with stunning views of cherry blossoms.
More info:
2. Bunkyo Plum Festival
Before cherry blossoms arrive, let's enjoy another traditional spring flower in Japan, plum blossoms which are in season from mid February to mid March. The best event to see plum blossoms in Tokyo is Bunkyo Plum Blossom Festival or Bunkyo Ume Matsuri (文京梅まつり) which is held at Yushima Tenjin Shrine in Bunkyo Ward from 8 February to 8 March annually. The event features over 300 plum trees with various special events and stalls. The light up of the plum blossoms are also available after sunset.
Bunkyo Plum Blossom Festival
Map: http://bit.ly/2RlbeSz
Date: early February to early March
Hours: 8:00–19:30
Fee: FREE
More info:
3. Strawberry Buffet
Japanese strawberries are in season from January to April, and they are definitely worth trying if you are into fruits or desserts cos they are really really good. Japanese strawberries are generally very sweet, large and juicy. Strawberry dessert buffets have been one of the most popular events in town in late winter to early spring, and numbers of hotels offer their original premium strawberry desserts with all-you-can-eat style. (Strawberry buffet review: Strawberry Dessert Buffet in Tokyo : ANA InterContinental Tokyo)
More info:
4. Anime Japan
If you are a Japanese anime fan, this is the event you really shouldn't miss through the year. The biggest anime event in the world, Anime Japan is held annually in Tokyo in March. The event takes place at the Tokyo Big Sight for 4 days (2 days for public and 2 days for the press) and fascinates over 150,000 anime fans from all around the world.
More info:
5. Cherry Blossom Themed Events
Besides watching cherry blossoms, you can enjoy this beautiful spring flower in various different ways as many cherry blossom themed events are held in Japan in March. From Starbucks Japan limited-edition merchandise/beverage to Sakura-themed exhibition, please check out the best cherry blossom events available in Tokyo from the link below!
6. Tokyo Marathon
Tokyo Marathon is an annual sports event which takes place in central Tokyo in every March. It's one of the biggest sports events in the country and one of the six World Marathon Majors. There were around 30,000 participants in recent years, and people also can join the event by viewing runners at numbers of famous landmarks in Tokyo such as Shinjuku, Asakusa, Tokyo Tower, etc.
Official Website: https://www.marathon.tokyo/en/
7. Jindaiji Temple Daruma Fair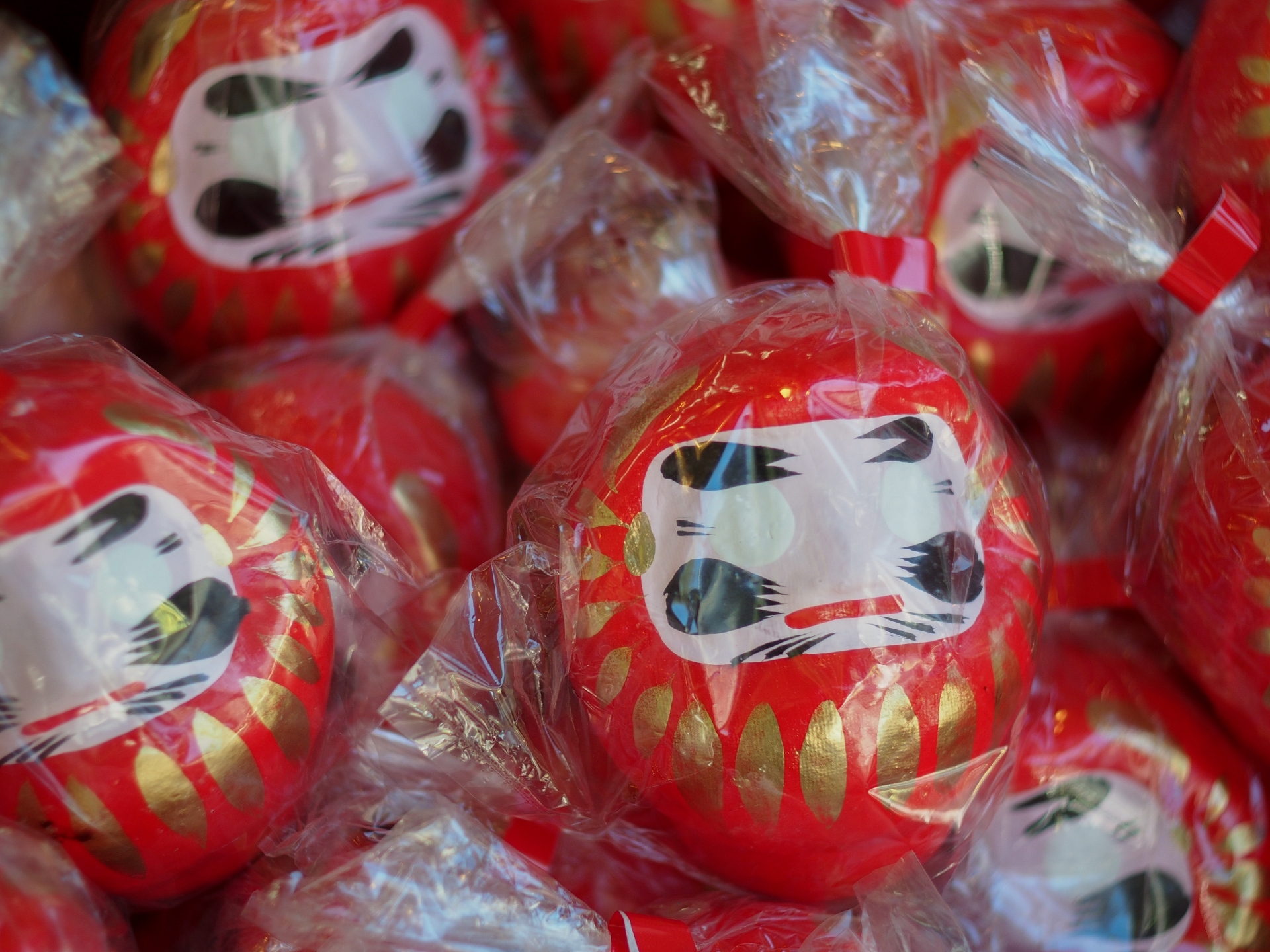 Daruma is a red round traditional Japanese doll associated with wish fulfillment. Jindai Temple Daruma Fair (Jindaiji Daruma Ichi) is counted as one of Japan's three biggest Daruma fairs, which is held annually on 3 and 4 March at Jindaiji Temple in Tokyo. Hundreds of vendors sell daruma dolls in different sizes. When you purchase a doll, you can take it to a monk who fills in left eye with a Sanskrit character.
Official Website: https://www.jindaiji.or.jp/en/
8. Ueno Zoo Free Admission Day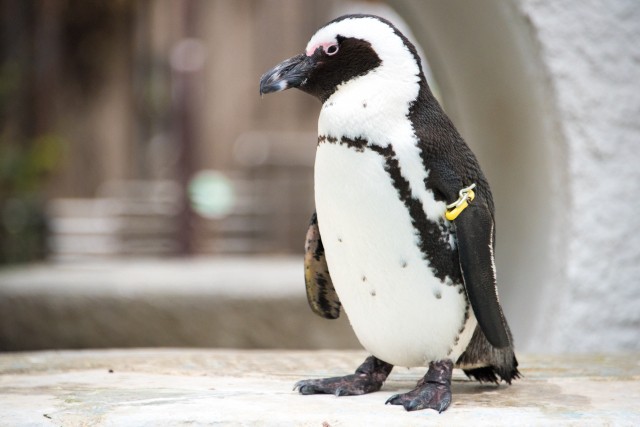 Ueno Zoo (上野動物園) is located in Ueno Park, Tokyo and it's Japan's oldest zoo since 1882. Ueno Zoo is one of the most popular tourist attractions in the city, and it's home to over 400 species including the famous giant panda. The admission for the zoo is 600 yen for adult usually, however there are 3 times a year when the zoo is open for FREE : 20 March (Ueno Zoo's Anniversary Day), 4 May (Greenery Day), and 1 October (Tokyo Citizens' Day). So take a chance 🙂
More info:
9. HANA BIYORI
HANA BIYORI opened as a new attraction at Yomiuri Park in Tokyo, one of the most popular amusement parks in Japan. It's a new type of a flower park featuring beautiful nature and the latest digital technology. Also Japan's first botanical garden Starbucks has opened inside the greenhouse at the park.
More info:
10. Kameiwa Cave
Kameiwa Cave (亀岩の洞窟) is also called Nomizo Falls (濃溝の滝) which is a popular scenic spot near Tokyo (Kimitsu City in Chiba Prefecture). The majestic view of the waterfall has made an sensation on Instagram a few years ago, and it become one of the most popular day-trip destination from Tokyo. Although the waterfall is beautiful to look at through the year, the most recommended time to see is March and September, especially in early morning. It's the best chance to see the heart shape made by the ray of sunlight through the cave and the reflection on the pond.
More info:
▼Going to Tokyo in April??▼
Check more things to do in March in other popular areas in Japan, too!
How did you enjoy the list?? March is one of the best time of the year in Japan to feel the beginning of spring, and enjoy the gorgeous cherry blossoms if you are lucky to catch the best moment!
For more information about travelling in Japan during spring, here are some more articles for you to check out 🙂
▽Related Articles▽
▼Editor's Picks▼
---