Top 10 Things to Do in Japan in March
Best things to do and places to visit in Japan in March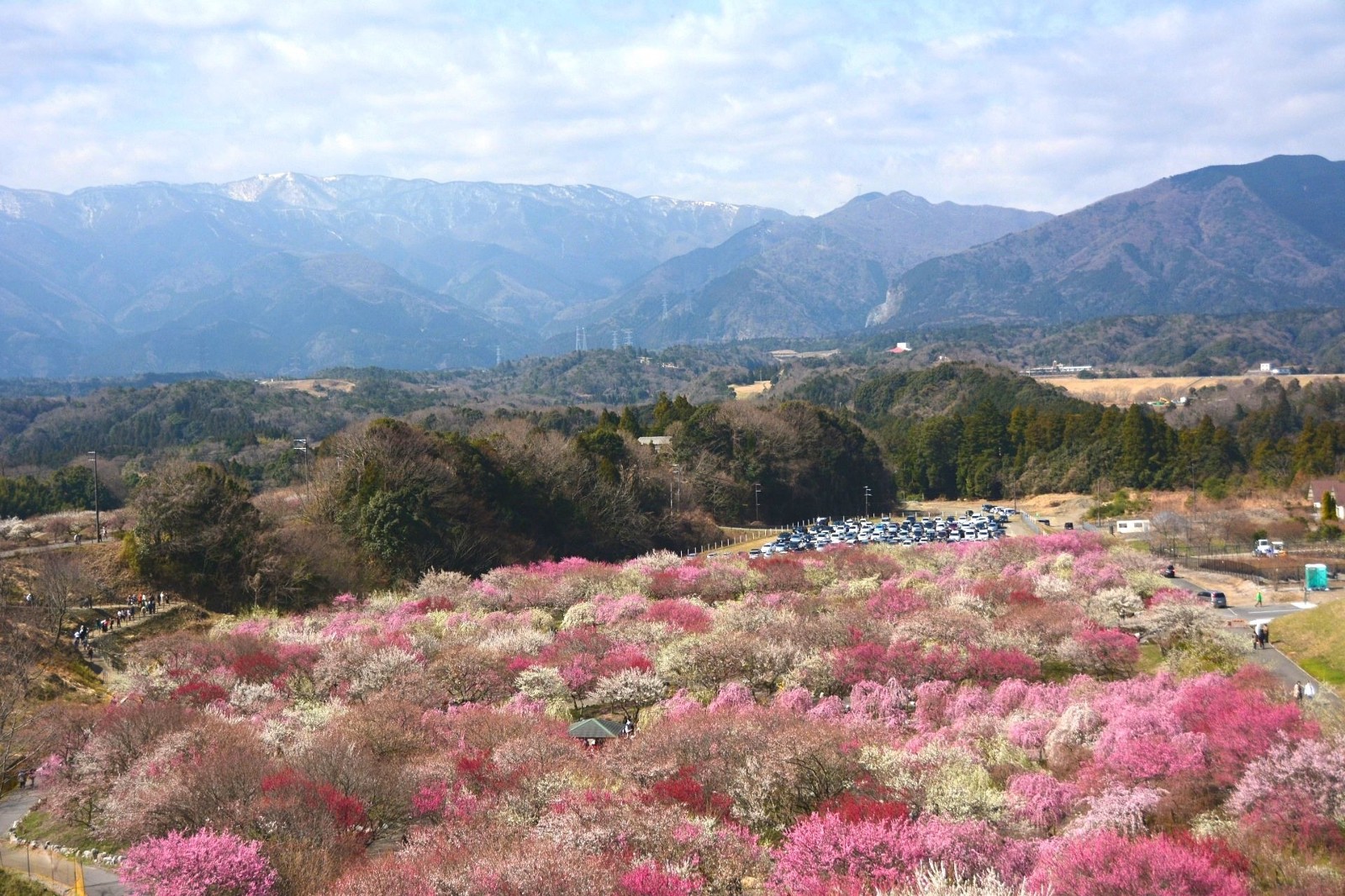 March is a great month to visit Japan as you can experience two different seasons: Winter and Spring. In the beginning of the month, it is still possible to enjoy winter activities such as ski & snowboarding and snow events. As the temperature rises, cold winter gradually turns in to spring towards the middle of March and it's time to welcome the glorious Japanese spring. The cherry blossoms season is definitely the best time to visit Japan. The cherry trees start flourishing and turn the whole country into a pink wonderland.
In this article, I'd like to introduce 10 best things to do in Japan in March from cherry blossoms to strawberry picking!
---
1. Cherry Blossoms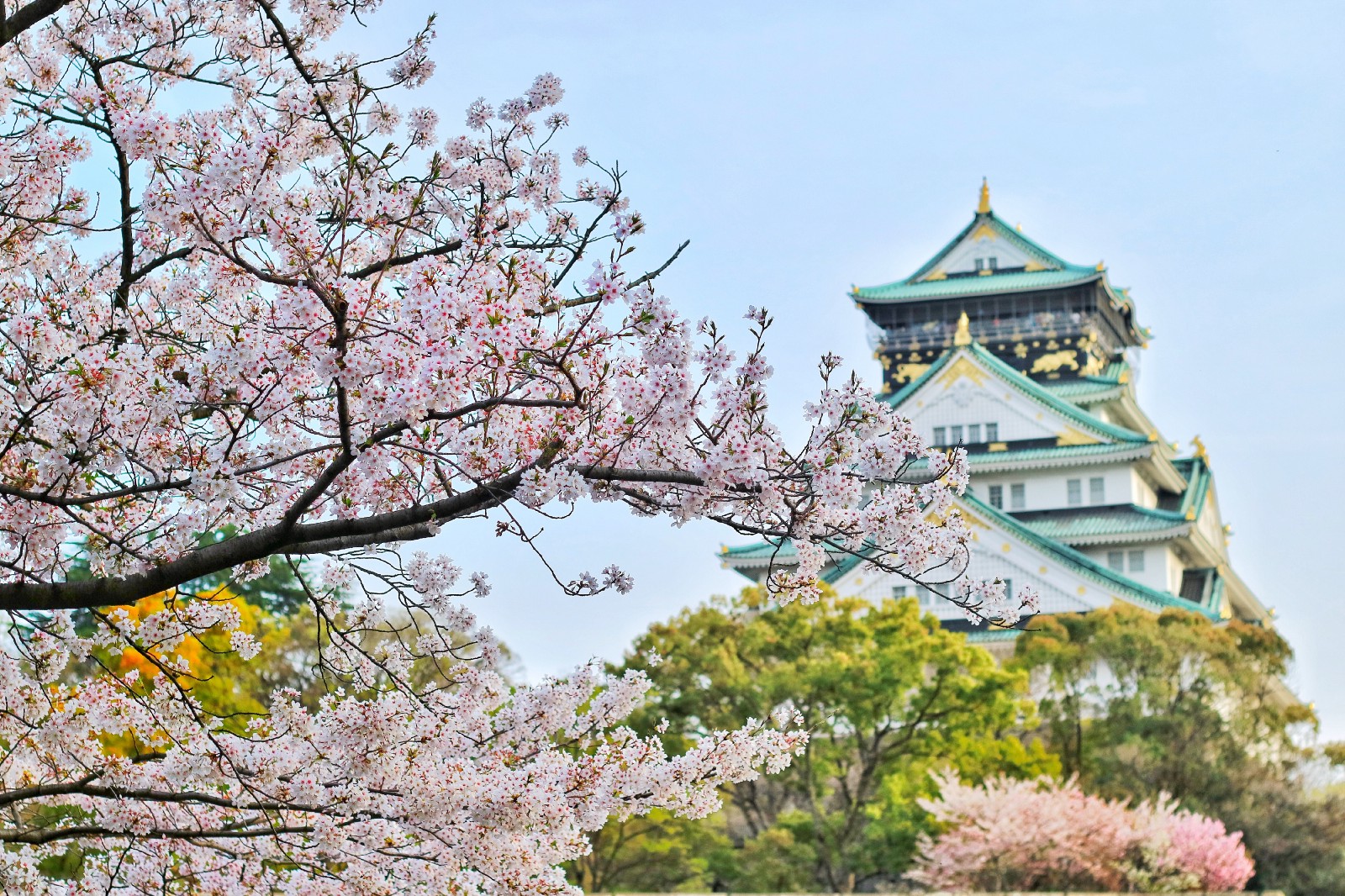 Cherry blossoms are definitely the top attraction in Japan and fascinate visitors from all around the world. The charming pink flowers start flourishing from late March to mid April across Japan, usually from southern to northern parts of Japan (depending on the temperature).
Numbers of cherry blossoms festivals are held across the country with delicious food, drinks and special events. Don't miss the best time to see the beautiful cherry blossoms this spring!
Related articles
▶ Best Places to See Cherry Blossoms in Japan
▶ Best Places to See Cherry Blossoms in Tokyo
▶ Best Places to See Cherry Blossoms in Kyoto
▶ Cherry Blossom Forecast in Japan
2. Strawberries
Strawberries are in season from January to April in Japan. Japanese strawberries are generally very sweet, juicy and beautifully shaped, and there are several famous branded strawberries such as Tochiotome and Amaou. Two best ways to enjoy Japanese strawberries during the season are strawberry buffet and strawberry picking.
Strawberry dessert buffets are held at many hotels in Japan including Hilton, Grand Hyatt and Intercontinental Hotel. Each hotels offer creative and luxurious desserts made with fresh strawberries, which is simply a paradise for strawberry lovers!
Also numbers of strawberry farms open for visitors for unlimited strawberry picking and some of them are located near Tokyo. It's simply the best way to enjoy the freshest strawberries!
Related articles
▶ Best Strawberry Dessert Buffets in Tokyo
▶ 6 Best Strawberry Picking Farms near Tokyo
3. Hina Matsuri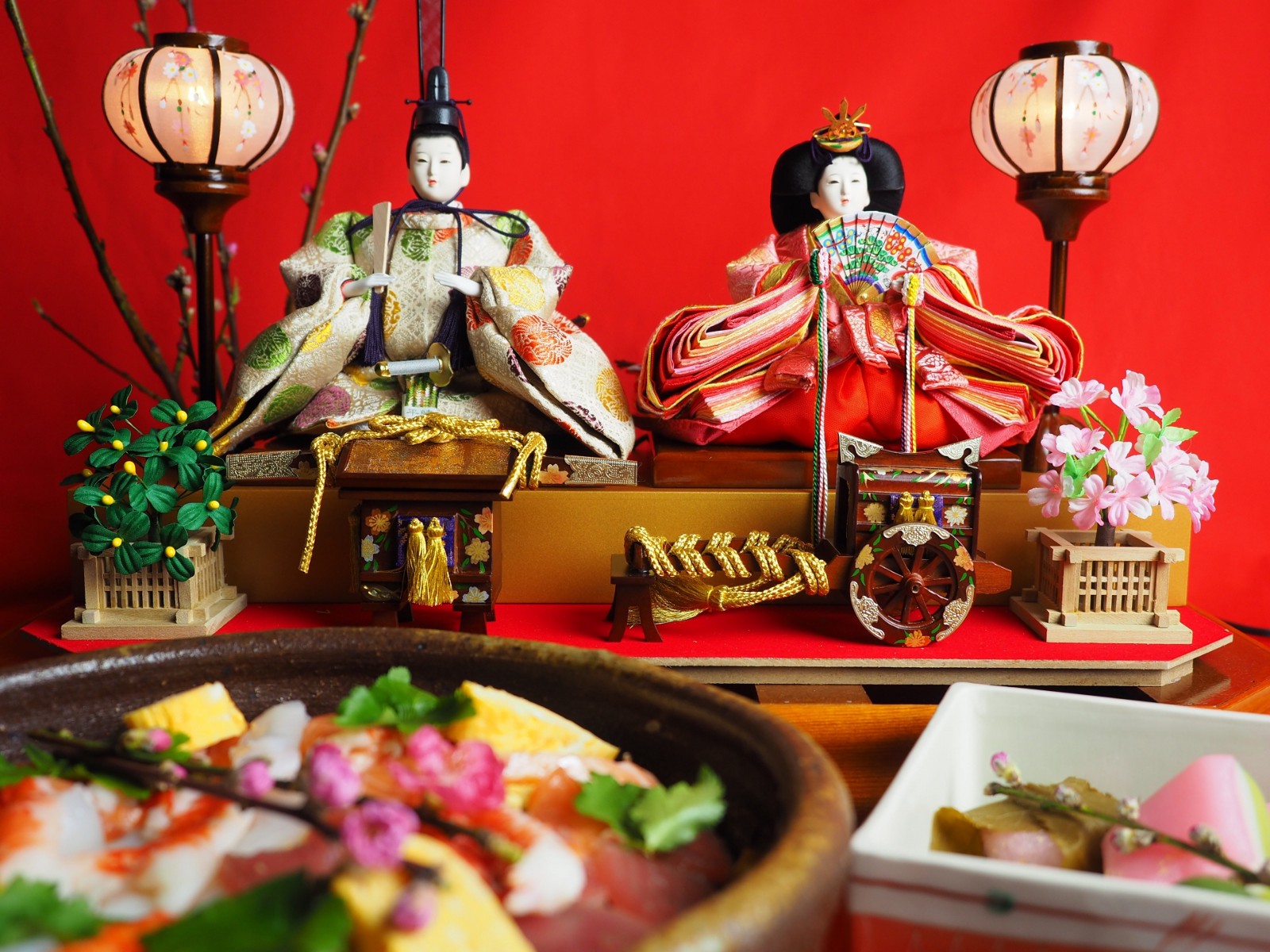 Hina Matsuri (a.k.a. Doll Festival or Girls' Day) is on 3rd March every year which is the day to pray happiness and health for young girls. Hina Matsuri is usually celebrated with traditional dolls called Hina Ningyo as well as traditional Hina Matsuri food like Chirashi Zushi (scattered sushi), sweet rice wine and colourful rice crackers.
More info ▶Hinamatsuri no Hi: Girls' Day or Dolls Festival
4. Omizutori
Omizutori (お水取り) is considerably the oldest festival in the country which has been held in Todaiji Temple in Nara since 752 for over 1250 years. The temple is best known for the massive bronze Buddha statue and it's designated to UNESCO World Heritage site since 1998.
Omizutori is a traditional ceremony to welcome spring. The ceremony takes place for 2 weeks from 1st March and the main part is on 12th March featuring the spectacular fire show with gigantic torches.
More info ▶ Omizutori: the Oldest Festival in Japan since 752
5. Sumo Spring Basho (Osaka)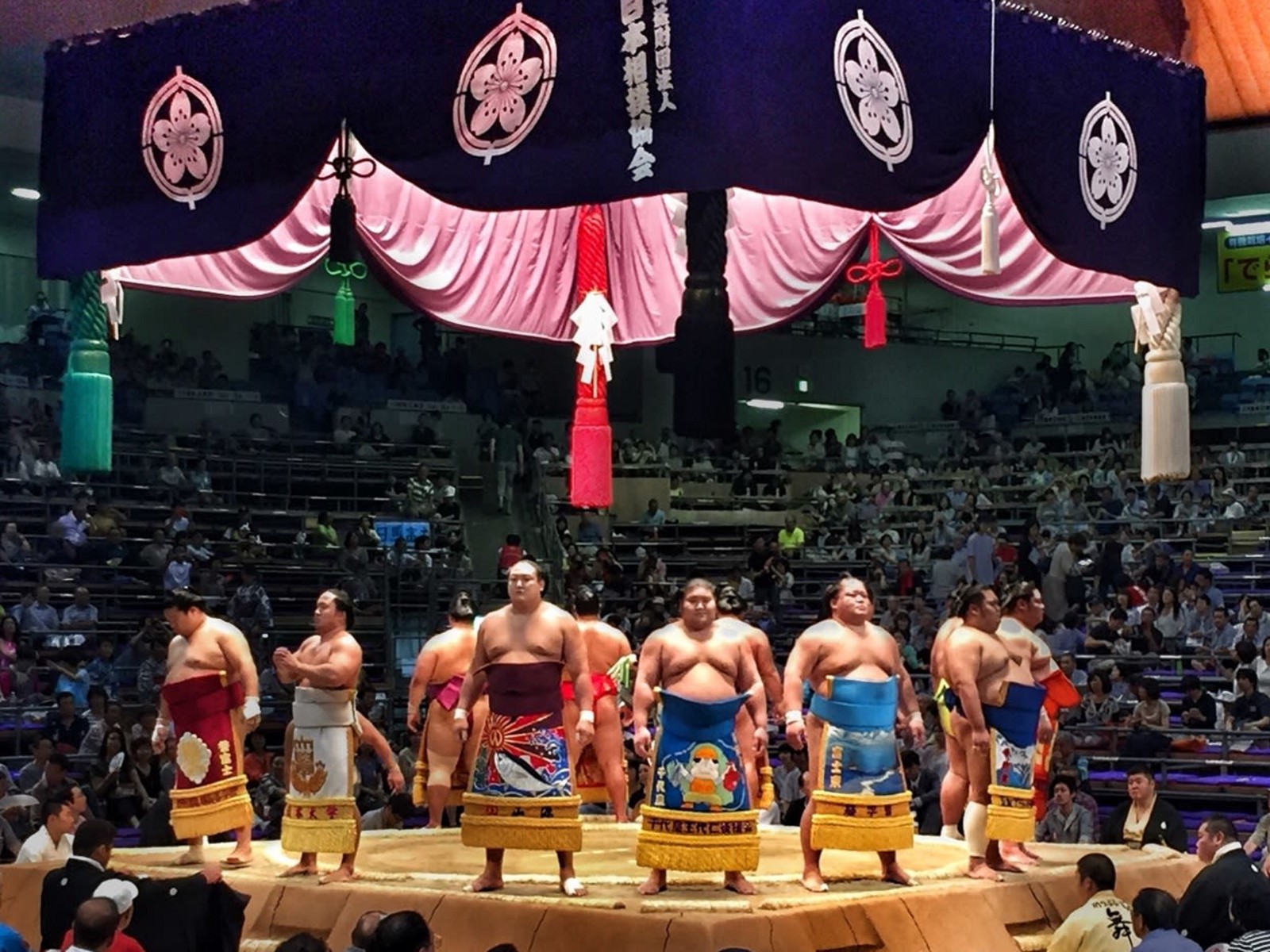 The Sumo Grand Tournament is held 6 times a year (3 times in Tokyo, and once in Osaka, Nagoya and Fukuoka). The Spring (Haru) Basho is taking place at Osaka Prefectural Gymnasium in mid-late March.
6. Kyoto Higashiyama Hanatouro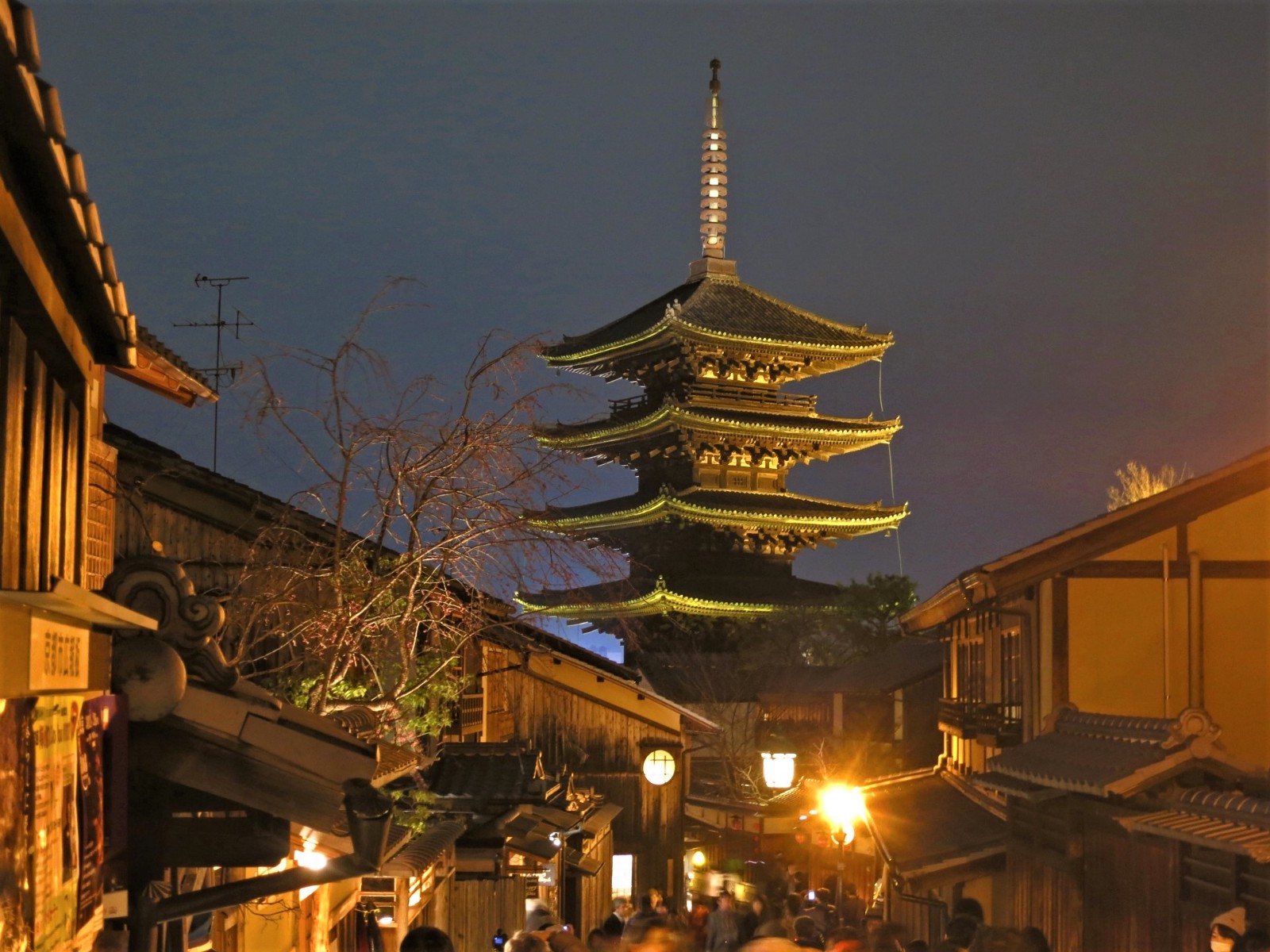 Hanatoro is a traditional light-up event in Kyoto which is held twice a year at two different locations: Arashiyama Hanatouro in winter (December) and Higashiyama Hanatouro in spring (March).
Hanatouro means "Light and Blossoms Pathway" and the event features pleasant light-up to illuminate the beautiful streets of Kyoto. Some of temples and shrines are open at night for special light-up during the period.
Official Website: https://hanatouro.kyoto.travel/e/index.html
7. Ski
Snow activities can be enjoyed until April in Japan depending on the area. In March, the northern part and mountain areas in Japan are pretty much still winter, and in some days, you can enjoy skiing and snowboarding in sunny and warm weather. If you are an eager skier or snowboarder, grab the last chance to enjoy the quality powder snow in Japan!
Related articles
▶ BEST SKI RESORTS IN HOKKAIDO
▶ 4 Best Ski Resorts in Hakuba
▶ SKI RESORTS NEAR TOKYO
8. Inabe Plum Festival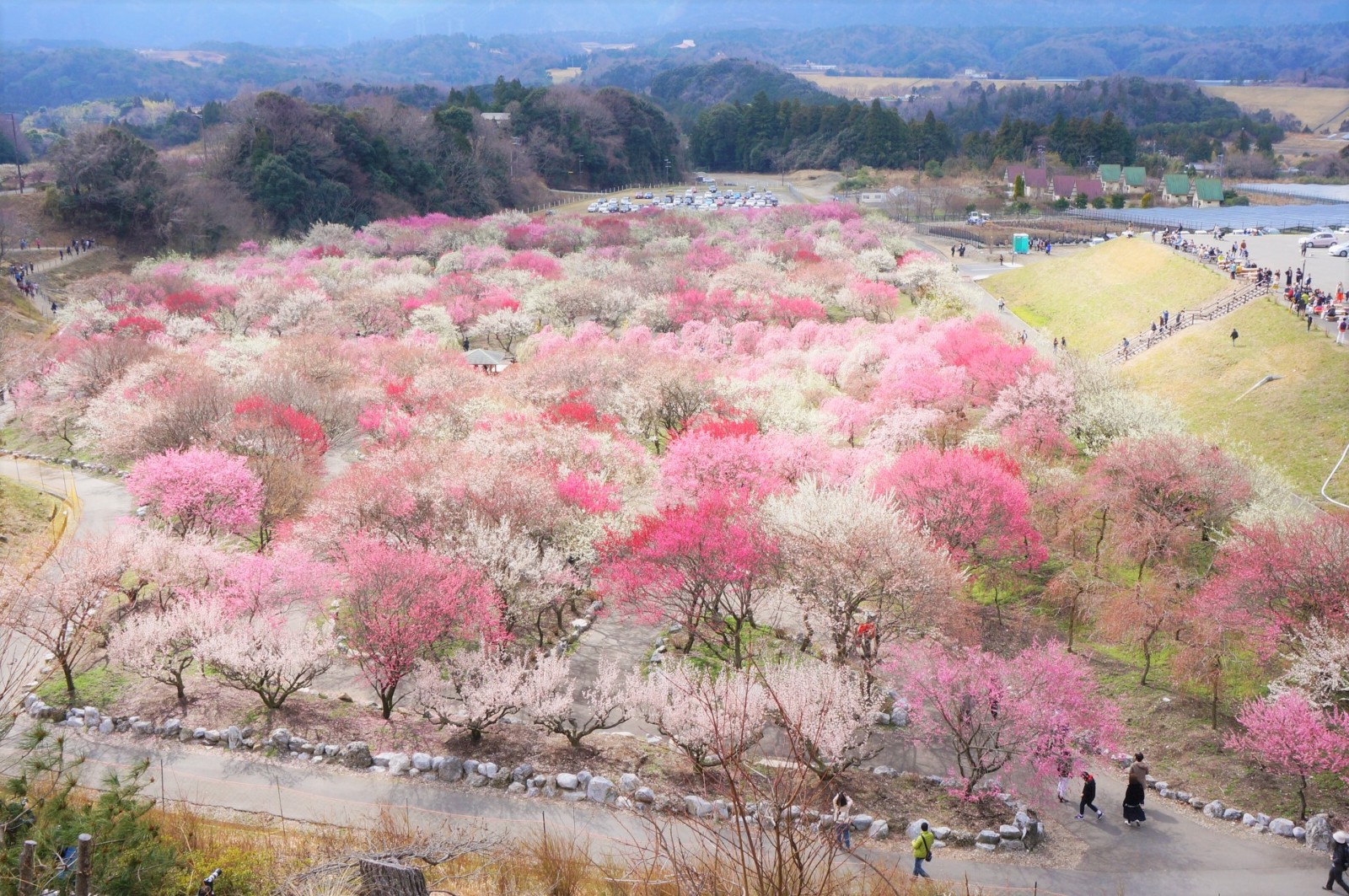 Before cherry blossoms start flourishing in late March, how about watching another traditional Japanese flower, plum blossoms?? Inabe Plum Festival is a spectacular plum blossom festival held in Mie Prefecture, featuring about 4,000 plum trees displaying colourful flowers. The festival is usually held from early to late March every year.
More info ▶ Inabe Plum Festival
9. White Day
14 February was Valentine's Day which in Japan is the day women give chocolate to men, and with the unique Japanese custom, men are supposed to give return gifts to women a month later (14 March) on the day is called White Day. Same as on Valentine's Day, department stores and confectionery stores in Japan offer special promotions for this big day, and various fancy sweets are sold.
More info ▶ White Day in Japan: the answer to Valentine's Day
10. Tsunan Snow Festival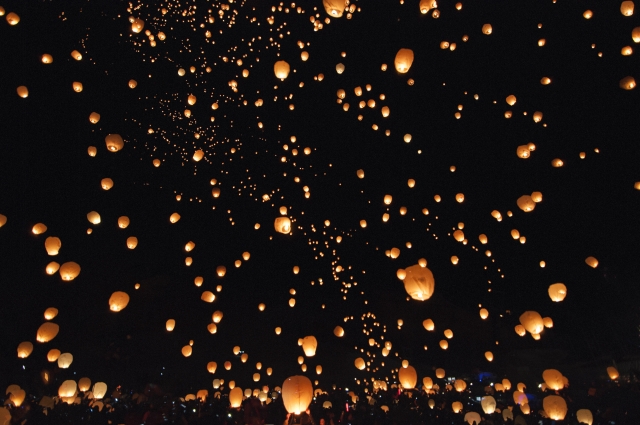 Tsunan Snow Festival (つなん雪まつり) is a winter event held in Tsunan City, Niigata Prefecture. As the area of the festival site has one of the heaviest snow falls in Japan, the festival features various snow activities and events such as snowboard jump competition, snow domes, snowmobiles, snow treasure hunting and snow illuminations.
The highlight of the festival is over 2,000 sky lanterns which are released at night and create the dreamy scenery.
More info ▶︎ Tsunan Snow Festival in Niigata
---
▽Check out this Japan Bucket List of 30 Best Things to Do throughout the year!▽
▼Check out the Travel Info in Japan in April!▼
▽How to Get Internet Connection during traveling in Japan▽
▶︎Perfect Guide to Get WiFi Connection in Japan
▶︎Which Pocket WiFi Rental is the Best in Japan?
▶︎Which SIM card Option to Choose in Japan?
▶︎How to Find and Use Free WiFi in Japan
---
Check more things to do in March in other popular areas in Japan, too!
Thanks for reading! Did you enjoy the list of 10 best things to do in Japan in March?? Which event in March are you looking forward to most?? For more info about travelling in Japan in Spring, please check out the attached link below!
▽Related Articles ▽
▼Editor's Picks▼
---