AnimeJapan 2020: the Biggest Anime Event in Japan
AnimeJapan 2020's latest information from tickets to access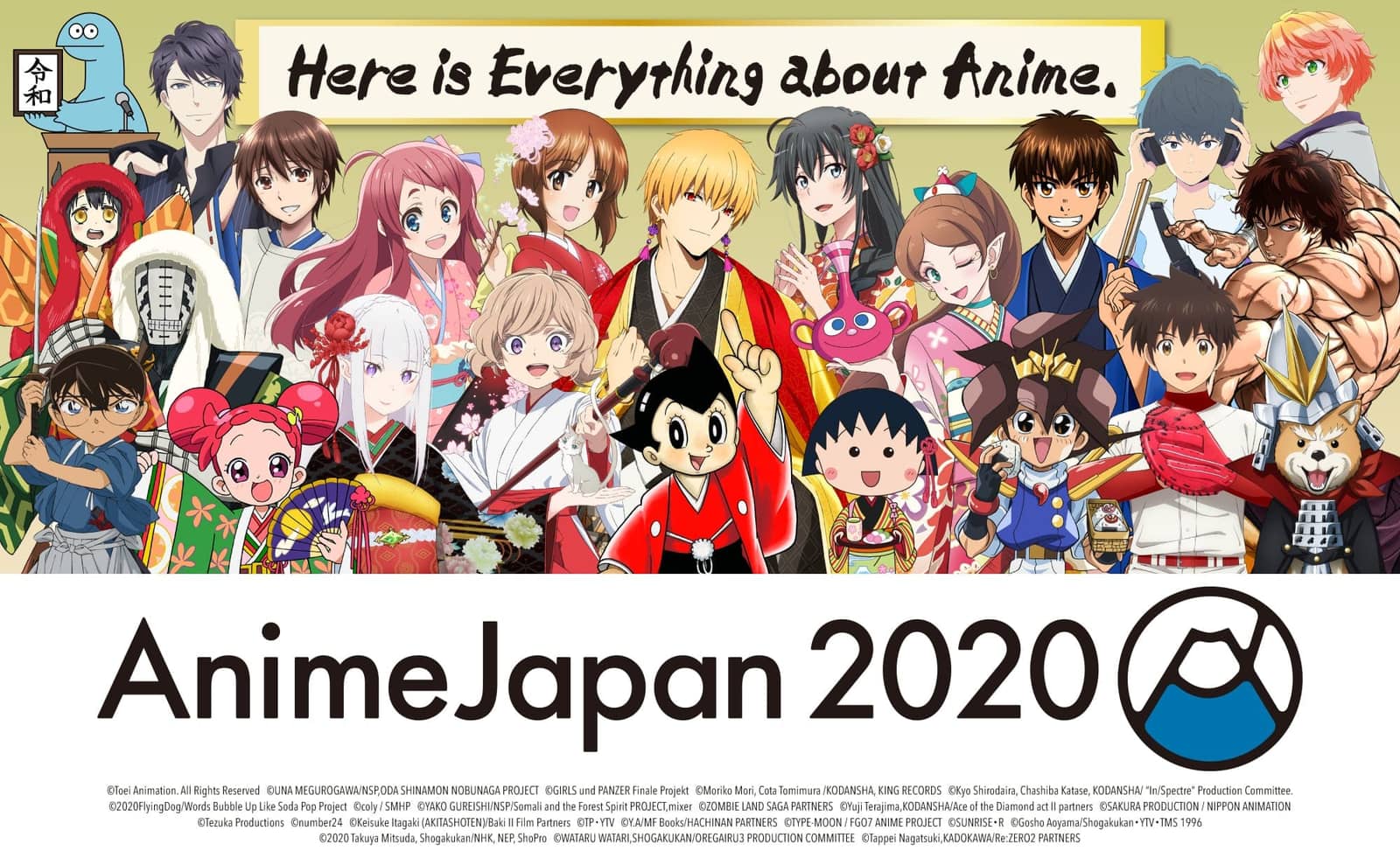 NOTE: On the 27th February, AnimeJapan Organization decided to cancel the annual event AnimeJapan 2020 and Family Anime Festa 2020 since the Japanese government called the cancellation of large events which would be crowded to prevent the spread of the novel coronavirus (Covid-19). All the admission tickets will be refunded, so check the detail of how to get the refund on the website after the 6th March, 2020.
AnimeJapan, the biggest anime event in Japan, is coming back to Tokyo in March 2020. AnimeJapan 2020 will be held at Tokyo Big Sight following the 6th event last year. The theme of the 7th AnimeJapan is "Japan", and 2020 is the hottest time to pay attention to Japan. Japan and Japanese culture including Anime, Manga and Cosplay are being much more promoted and developed than ever before under the support of rapidly-increasing tourists and 2020 Summer Olympics in Tokyo.
It is expected that AnimeJapan 2020 will be the biggest one with the most Anime fan visitors from all over the world. There will be over 150,000 visitors during the four days in AnimeJapan 2020, where over 240 companies and groups related to anime offer their booths. A large number of buyers and media will visit the Anime event for the exclusive information and products served by the booths.
In addition to the public, AnimeJapan 2020 also focuses on the business side, and there are business areas on two floors. If you talk to some anime-related companies and groups, additional two days for only business are provided (25th and 26th March).
Booth Exhibitions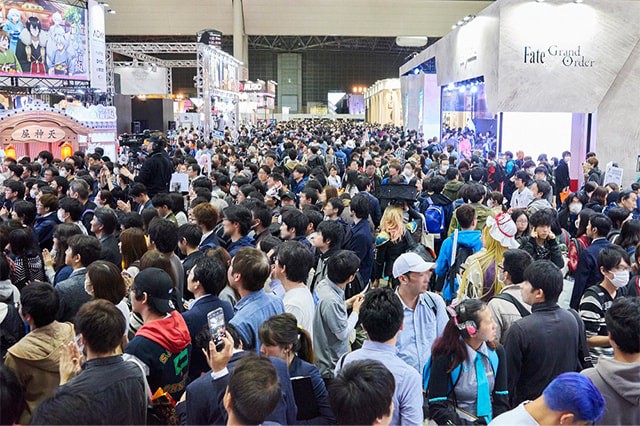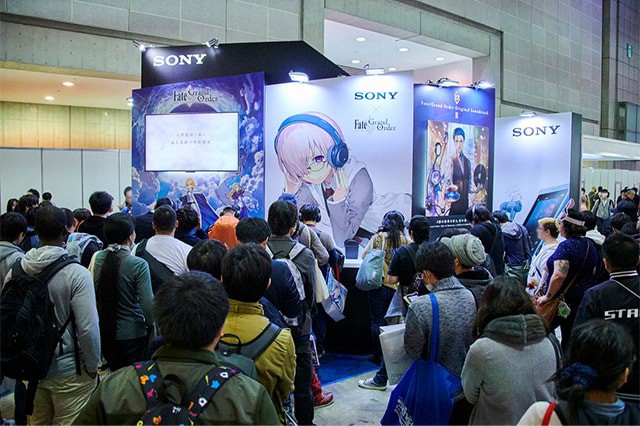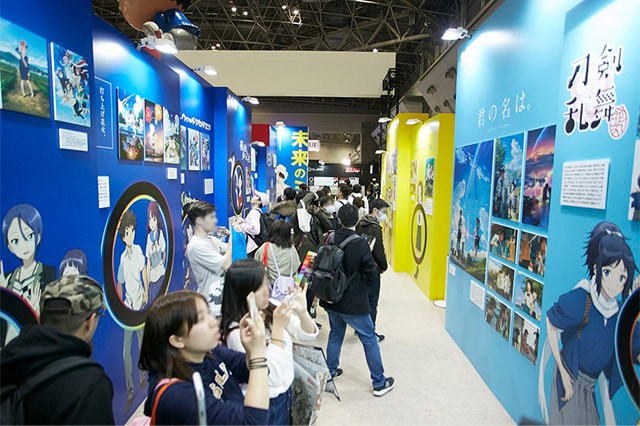 You can see hundreds of Japanese anime from classic to 2020's latest ones at Exhibitor's Booth Areas. For example: Dragon Ball, Bleach, Sword Art Online, Monogatari Series, Detective Conan, Re:Zero − Starting Life in Another World, One Punch Man, Captain Tsubasa, Fate/stay night, Cells at Work!
Here are only a part of the anime and companies exhibited at the convention.
Aniplex (Fate Series, Monogatari Series, Sword Art Online, etc), Kadokawa (Re:Zero − Starting Life in Another World, KonoSuba, OVER LORD, etc), Comix Wave Films (Makoto Shinkai's works including Weathering With You), Toei Animation (One Piece, Dragon Ball, etc), SQUARE ENIX, Attack on Titan, 22/7, Love Live! Sunshine!! Premium Shop and more booths.
AJ Stage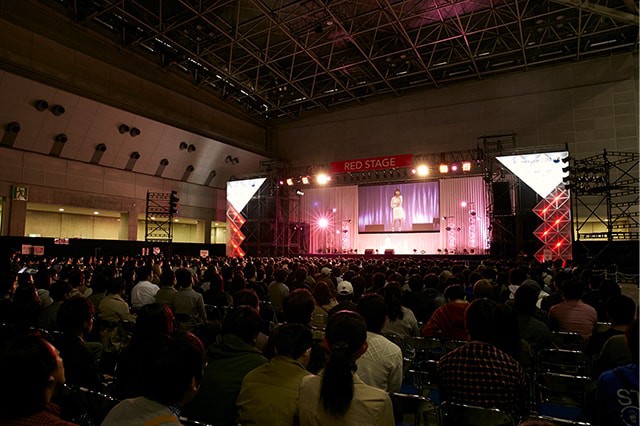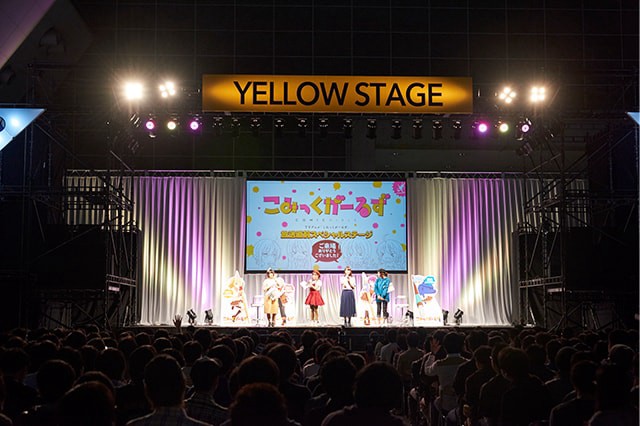 There are two enormous stages in AnimeJapan 2020: a 1000-person-capacity stage and a 700-person-capacity one where you can enjoy live show performances and talk shows related to the latest and upcoming anime. In addition, AnimeJapan 2020 offer two more stages which are available for any visitor.
Cosplayer's World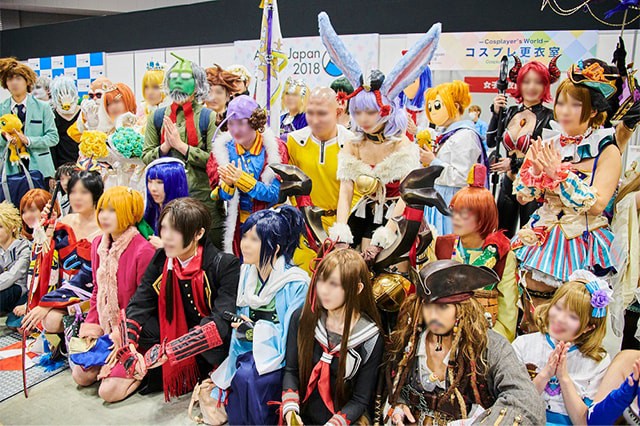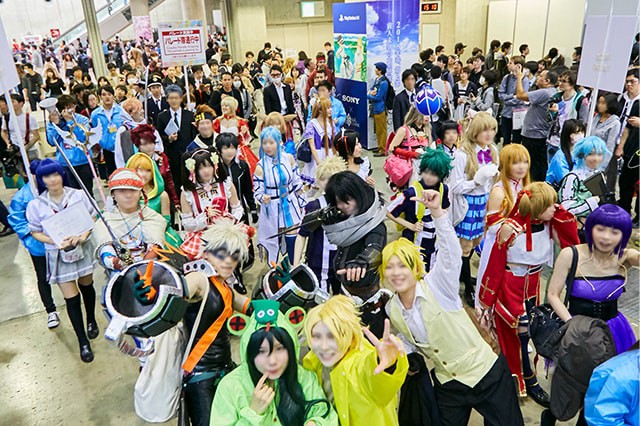 The popular event Cosplayer's World will be held this year, too. It shows you the cosplay parade with numerous cosplayers that anyone at the convention can participate in. Check more info about Cosplayer's World at its Twitter's account!
Family Anime Festa 2020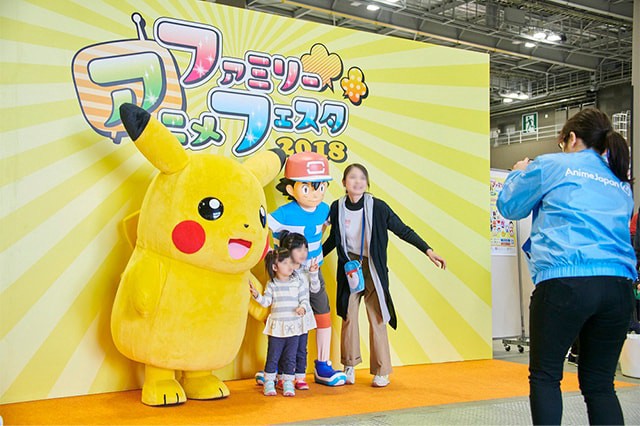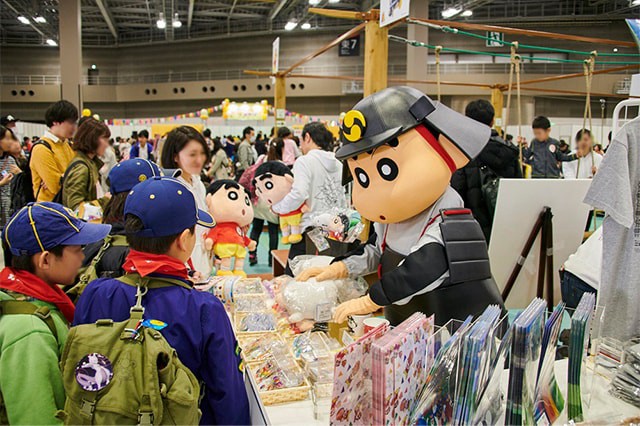 No worry even if you come to the event with kids. Family Anime Festa offers the chance to play with adorable anime characters that kids love and enjoy some workshops and the food park .
Special Items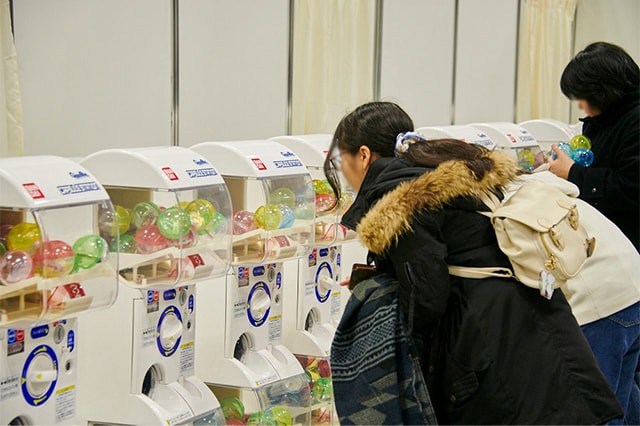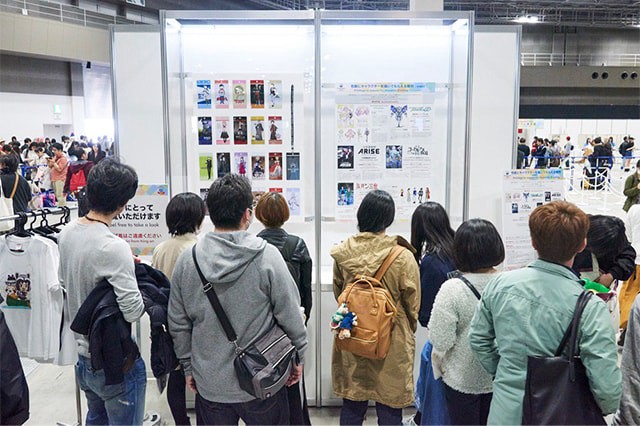 At AnimeJapan 2020, you can get exclusive anime goods related to the event's theme "Japan" which are never sold except there.
Production Works Gallery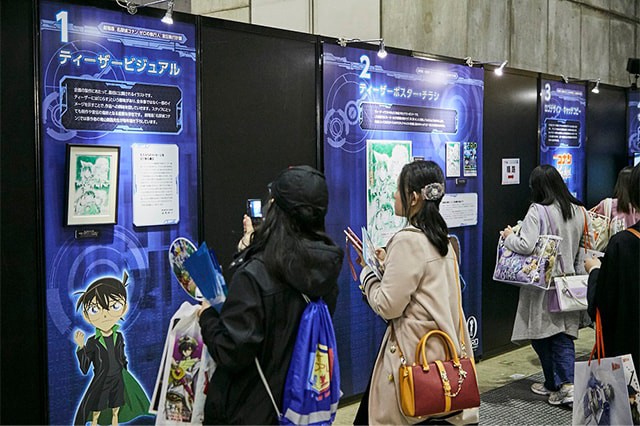 Production Works Gallery has hold the unique exhibitions where you can go behind the scenes of anime. There are lots of items that especially creators enjoy watching and learning about Anime.
Tickets
Tickets for AnimeJapan 2020 will be on sale from the late January, 2020. Pre-ordered tickets are a little cheaper than same-day tickets, so please check out the official website or Twitter for the info about the advance tickets.
Ticket Price (Pre-ordered ticket): 1,900 yen per day (over 13 years old), free (children under 12 years old)
Ticket Price (Same-day ticket): 2,300 yen per day (over 13 years old), free (children under 12 years old)
How to Get to AnimeJapan 2o2o at Tokyo Big Sight
Tokyo Big Sight is located within 7 mins walking distance from Kokusai-Tenjijo Station (国際展示場) of Rinkai Line or 3 mins from Tokyo Big Sight Station (東京ビッグサイト駅) of Yurikamome Line.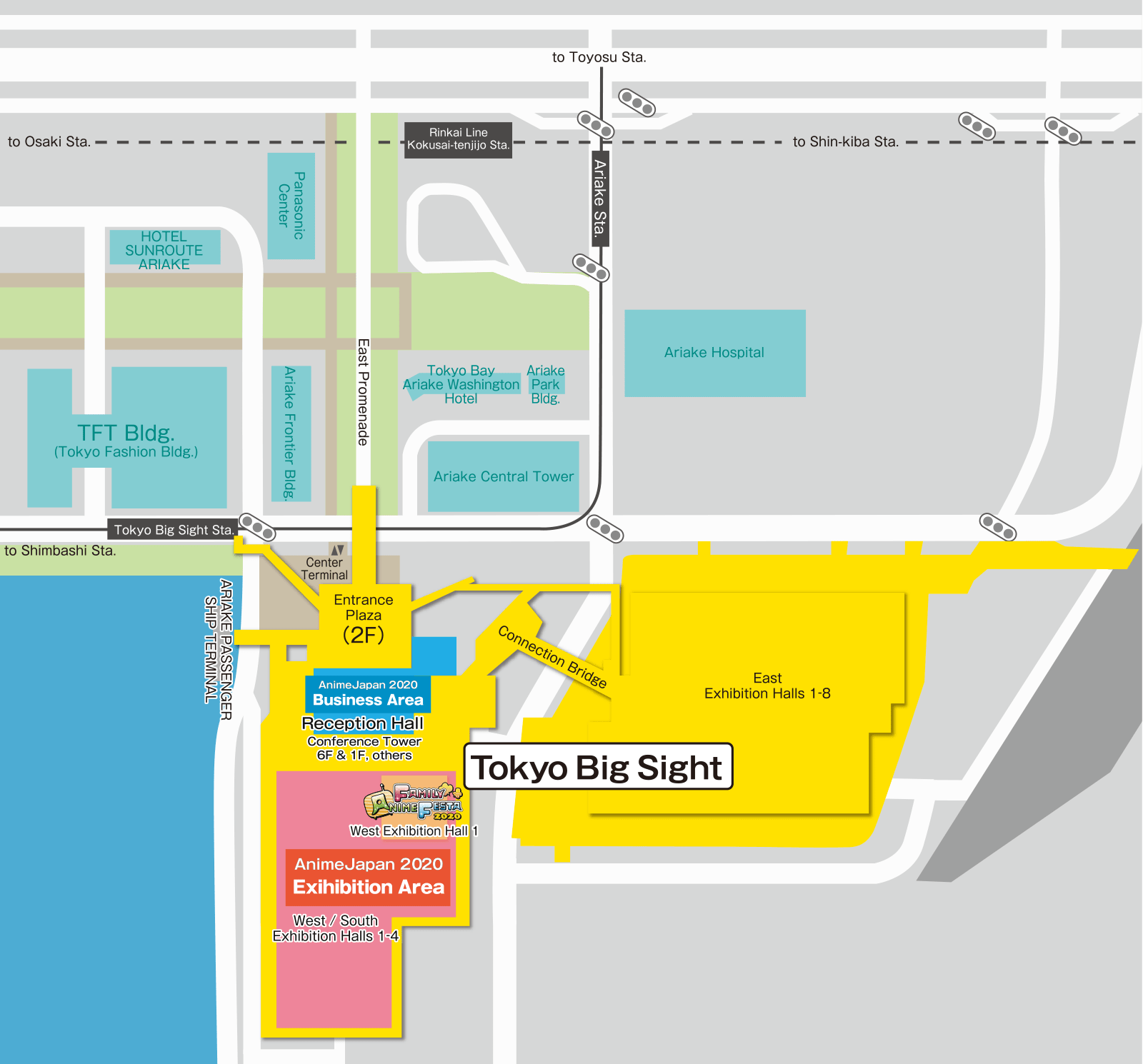 <<Information>>
Location: Tokyo Big Sight (Tokyo International Exhibition Centre)
Date (Public Day): 21st and 22nd March, 2020
Time (Public Day): 9:00–17:00
Date (Business Day): 23rd and 24th March, 2020
Time (Business Day): 10:00–19:00 (23th March)/10:00–18:00 (24th March)
Official Website: https://www.anime-japan.jp/en/
Don't miss the chance to visit the annual biggest anime convention in Tokyo if you are fans of Japanese anime. For more info about Japanese pop culture, check these articles below, too.
▽Related Articles▽
▼Editor's Picks▼
---