Tokyo Big Sight: The Biggest Exhibition Center
Guide to Tokyo Big Sight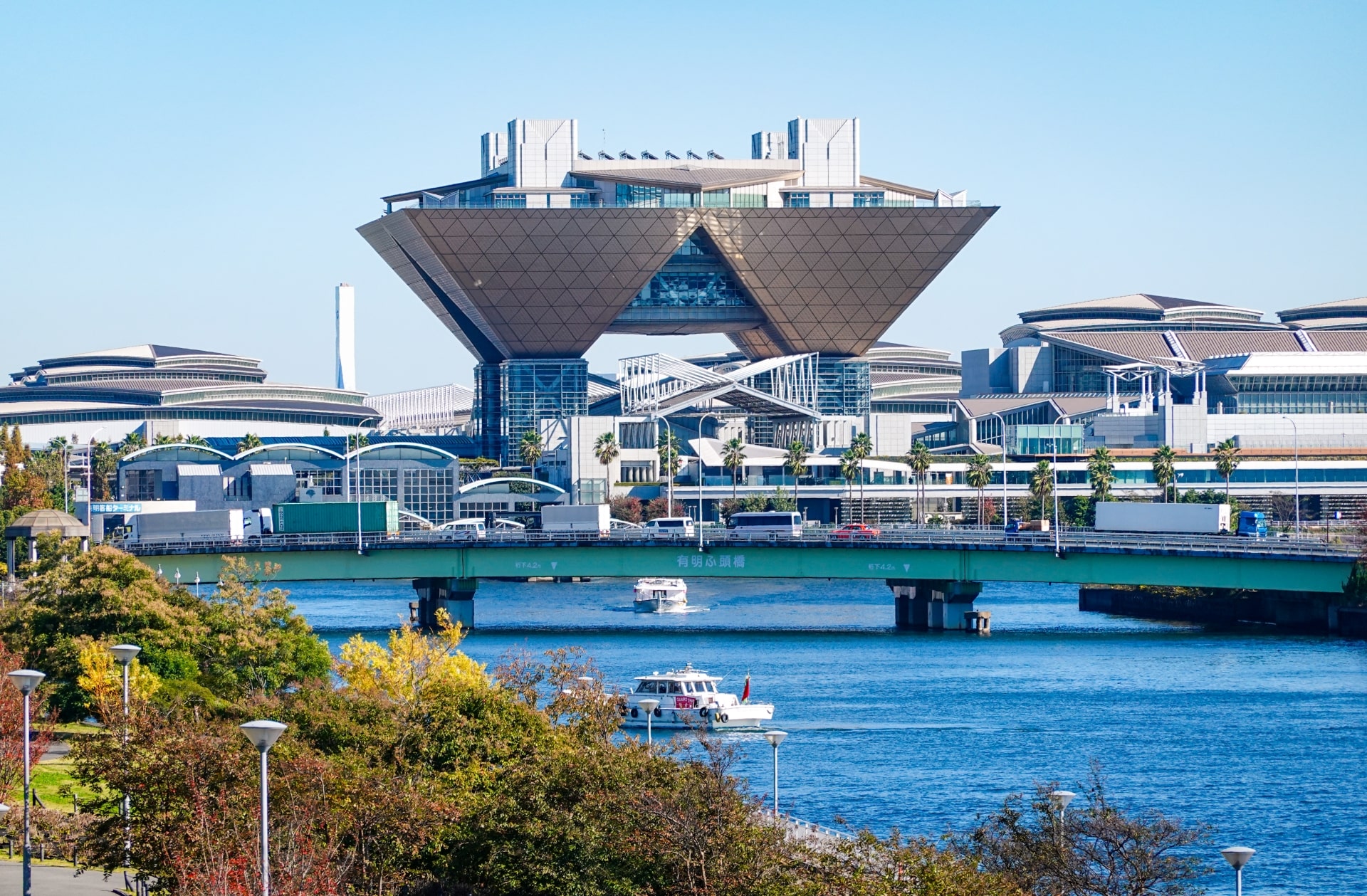 Are you looking for any special exhibitions in Japan? Then let's go to Tokyo Big Sight.
Tokyo Big Sight is the biggest convention center in Japan. In addition to the most famous event, Comic Market, many events are held regularly there, from business and cultural events to local community events. Many people come to join these events not only from Japan but from all over the world.
Tokyo Big Sight keeps offering a place for people to share their common interests and get the latest information about them. That could lead to expanding a community.
Now let's see what Tokyo Big Sight is and what is going on there.
What is Tokyo Big Sight?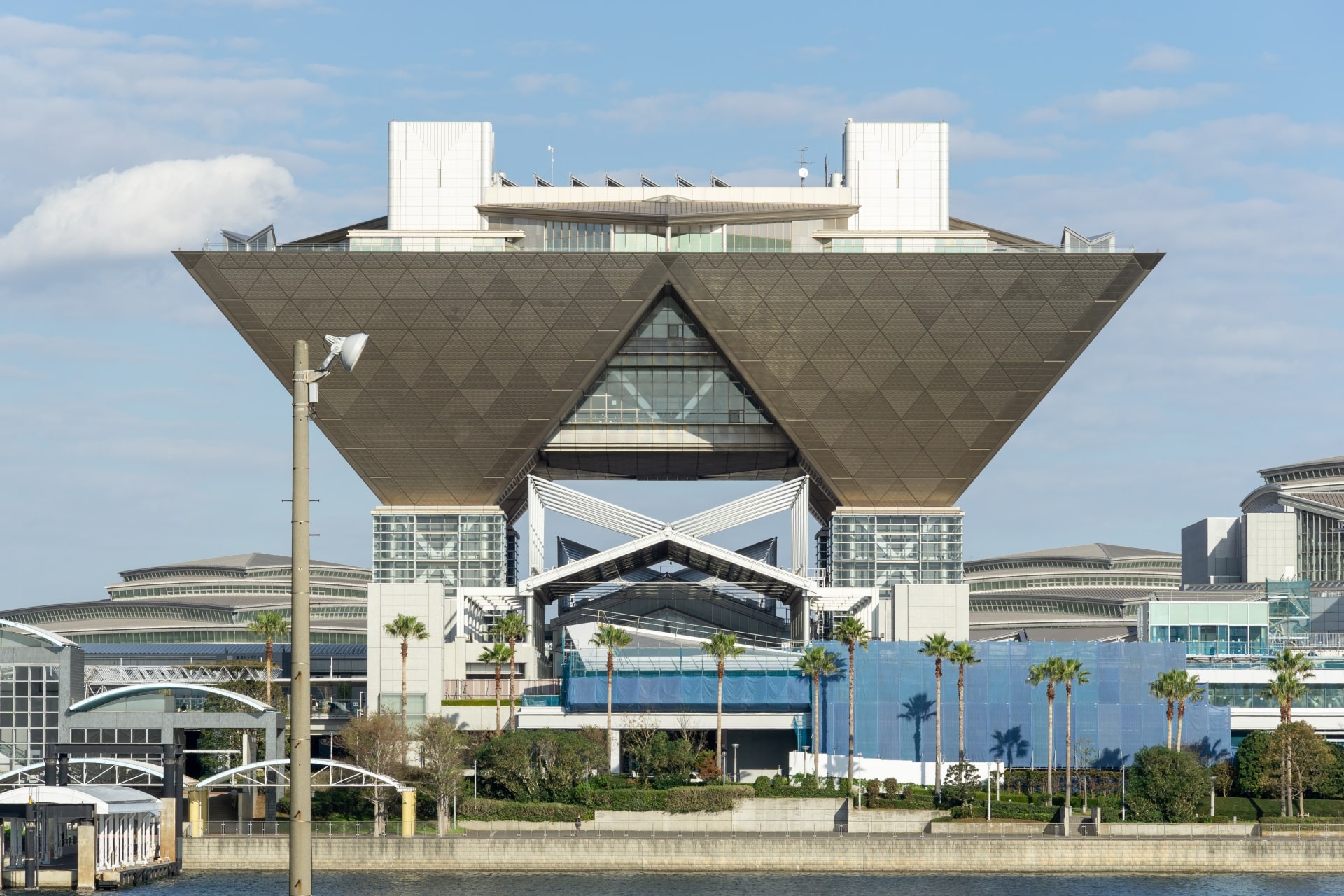 Tokyo Big Sight was built in 1996 and is the biggest convention center in Japan. It has an important role as a perfect place for MICE (Meetings, Incentive, Conferences or Conventions, and Events or Exhibitions).
Tokyo Big Sight consists of 5 exhibition facilities and the main one is connected to Tokyo Big Sight Station directly. The famous huge sculpture statue, Saw, Sawing by Claes Oldenburg, is located at the entrance of the main facility. The whole facility was used as a media center during the Tokyo Olympics in 2021.
Tokyo Big Sight is located in Ariake, near Odaiba, and it takes only less than 30 mins to get there from Haneda Airport. Such accessibility is one of the reasons many people come here for many events from all over the world.
It contributes a lot to not only international but local communities as a part of Club Ariake, a local platform established in 2019 to find an attractive point of Ariake and to connect people there. Tokyo Big Sight offers a place for the events focusing on the local residents as well.
What to do at Tokyo Big Sight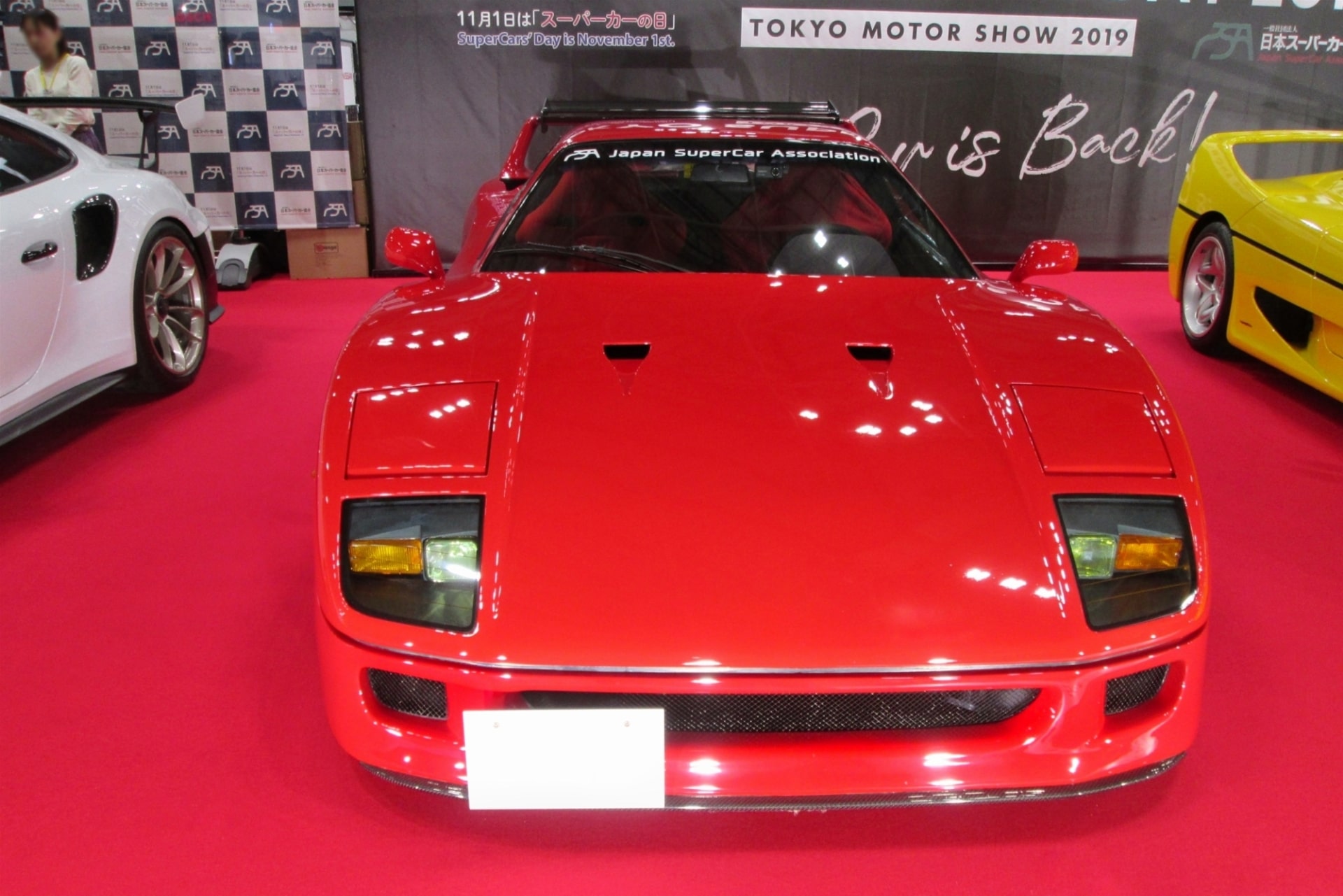 Let's see the popular events in Tokyo Big Sight.
Comic Market
If you like manga, anime, and games in Japan, you can never miss this event.
Comic Market started in 1975 and is the biggest Doujinshi market in the world. It's held for 3 days each every the middle of August and the end of December. More than 30,000 amateur comic writers sell fan products inspired by existing anime and manga or their own works.
These days Comic Market is getting bigger and bigger, and more than 700,000 people come with the aim of their favorite items. Not only in Japan, but it's already getting popular in other countries as a representative event of Japanese Otaku culture. In 2019 people from 45 countries were recognized to have come to join this event.
Another attractive point in Comic Market is cosplay. There are many amateur or professional cosplayers and you can take a photo of them only in a limited area. Of course, you can enjoy cosplay disguising yourself as your favorite character, too.
Tokyo Motor Show
Tokyo Motor Show is one of the 5 biggest motor shows in the world. It's held at Tokyo Big Sight from the end of October to the beginning of November. More than 150 car companies gather and about 1,000,000 people visit.
A lot of the latest, innovative, and future-going cars are displayed at Tokyo Motor Show. You could take a test drive on some newest vehicles including motor scooters and minimum mobilities. It has a boose for kids as well.
In 2019, it also had an e-Motorsports stage. Esports is now getting more popular among young people, and the motor department is one of the most popular sections. E-Motorsports players can compete with each other online over the borders. Don't miss the enthusiastic fight.
In addition to them, there are many cultural and creative events in Tokyo Big Sight. For more information, please visit the official website here.
How to get to Tokyo Big Sight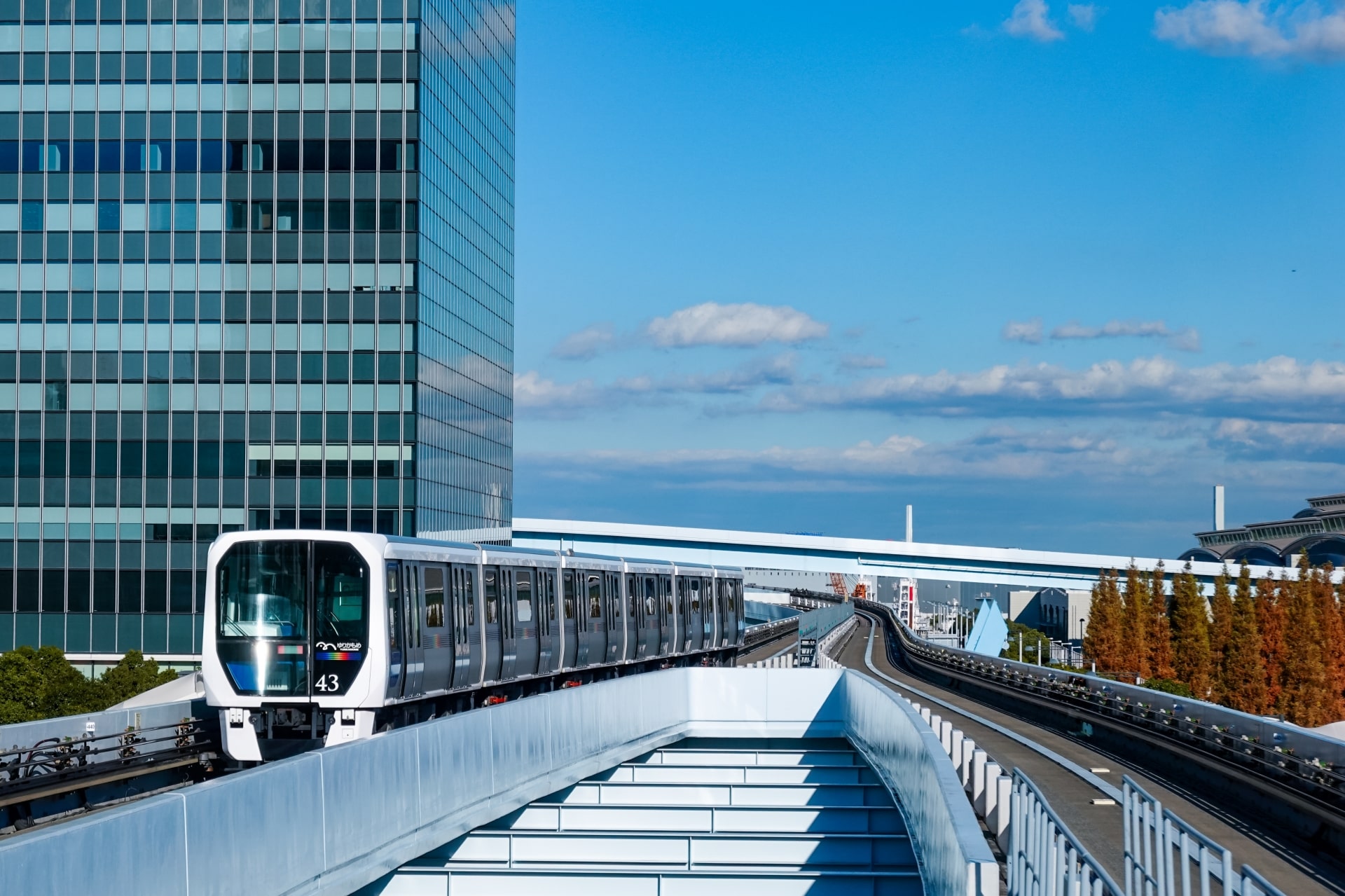 If you go to Tokyo Big Sight by train, there are 2 nearest stations.
・From Tokyo Big Sight Station by Yurikamome Line, it takes 3 mins by walk. To Big Sight Station, you can take Yurikamome Line from Shimbashi Station or Toyosu Station.
・From Kokusaitenjijyo Station by Rinkai Line, it takes 7 mins by walk. To Kokusaitenjijyo Station, you can take Rinkai Line from Osaki Station or Shinkiba Station.
You can take the metropolitan 05-2 bus from the South Marunouchi at Tokyo Station as well. It takes 40 mins directly. There is also a limousine bus from Haneda Airport directly. It takes only 25 mins.
Tourist attractions near Tokyo Big Sight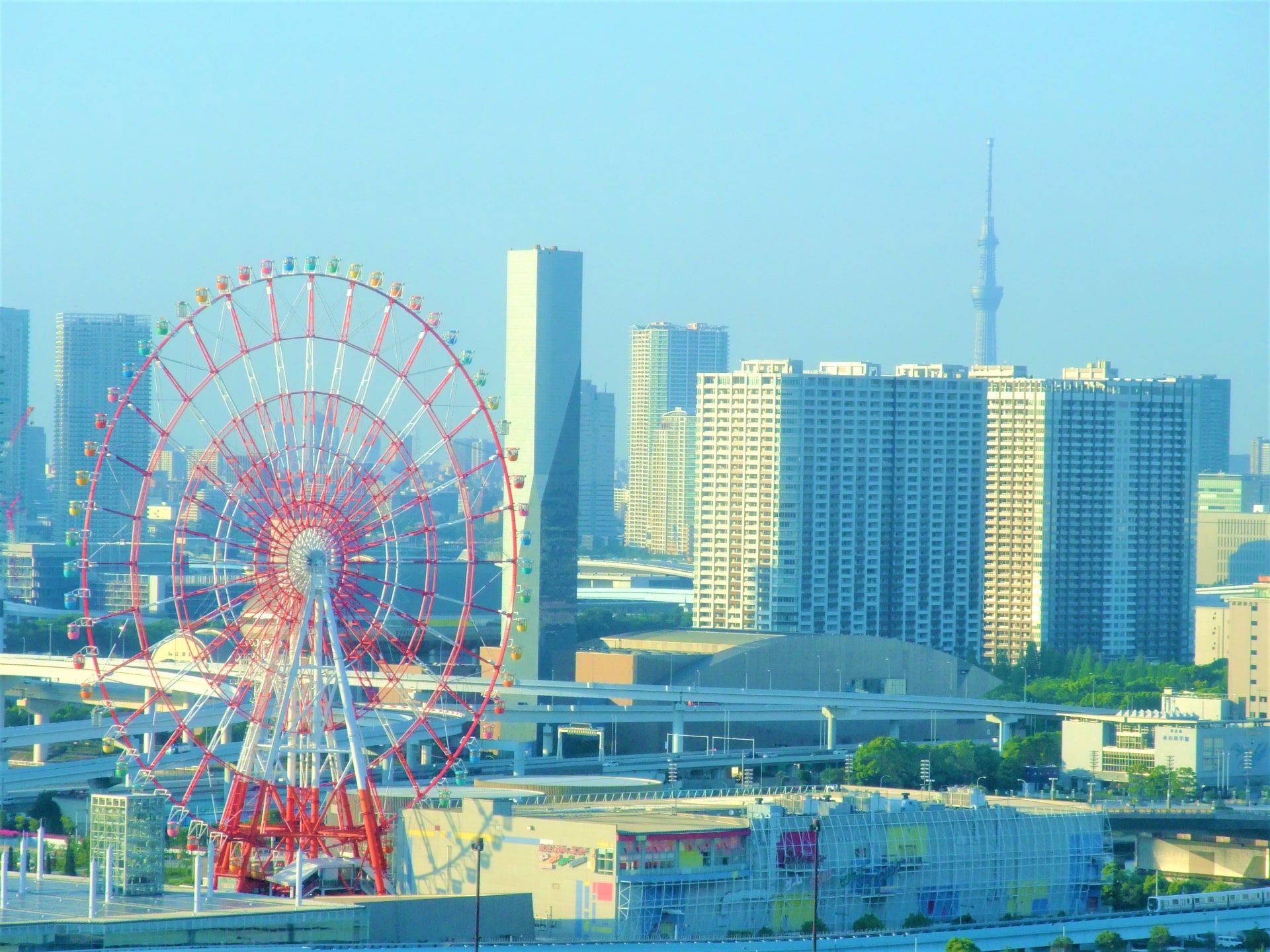 Are you looking for other places around Tokyo Big Sight?
-Diver City Tokyo Plaza
Diver City Tokyo Plaza is a big shopping center at Tokyo Teleport Station, which is next to Kokusaitenjijyo Station. There are many shops, food courts, and game centers. The most popular attraction is the life-sized unicorn Gundam statue at the festival area. It moves and is lighted up at a particular time.
-Tokyo Joy Polis
Tokyo Joy Polis is an amusement park in Odaiba. There are many roller coasters, VR attractions, and restaurants as well. It's also facing the Odaiba Seaside food After enjoying some attractions, let's get some food and drinks for take away, and have a nice picnic under the blue sky 🙂
View Information
Hide
Information
| | |
| --- | --- |
| Access | 5 mins walk from Tokyo Teleport Station |
| Address | 3F~5F DECKS Tokyo Beach 1-6-1 Daiba Minato Tokyo 1350091 |
| Business Hours | 9:00-21:00 / 10:00-22:00 You need to check before you go |
| Price | ¥800/over 18s ¥500/under 18s + attraction fee |
| Official Website | https://tokyo-joypolis.com/index.html |
-SPA Ariake Garden
Spa Ariake Garden, Izumi Tenku no Yu, is a natural hot spring in Ariake Garden. It takes only 13 mins to walk from Tokyo Big Sight.
You can enjoy many kinds of hot springs, saunas, and bedrock baths. It also has a female-only lounge. The entrance fees for hot springs and saunas are ¥2,200 on weekdays and ¥2,800 on weekends (for kids it's¥1,300 every day). The bedrock bath is only available for those older than 12 years old and the price is ¥800.
As we see above, Tokyo Big Sight has many events in which we can participate easily. In addition to what I wrote, there are Tokyo Toy Show, World Trip Exhibition, Tokyo Business Summit, and so on.
It also has good access to Odaiba and other large town in Tokyo. After you enjoy an exhibition at Tokyo Big Sight, you can go on a further journey to other tourist areas easily. My recommendation is Spa Ariake Garden. It also has a hotel. You can heal the exhausted body with a good hot spring and bedrock bath and have a good sleep.
I hope you can find your favorite event there.
For more information about traveling in Japan, check these articles below!
▽Related Articles▽
▼Editor's Picks▼
---