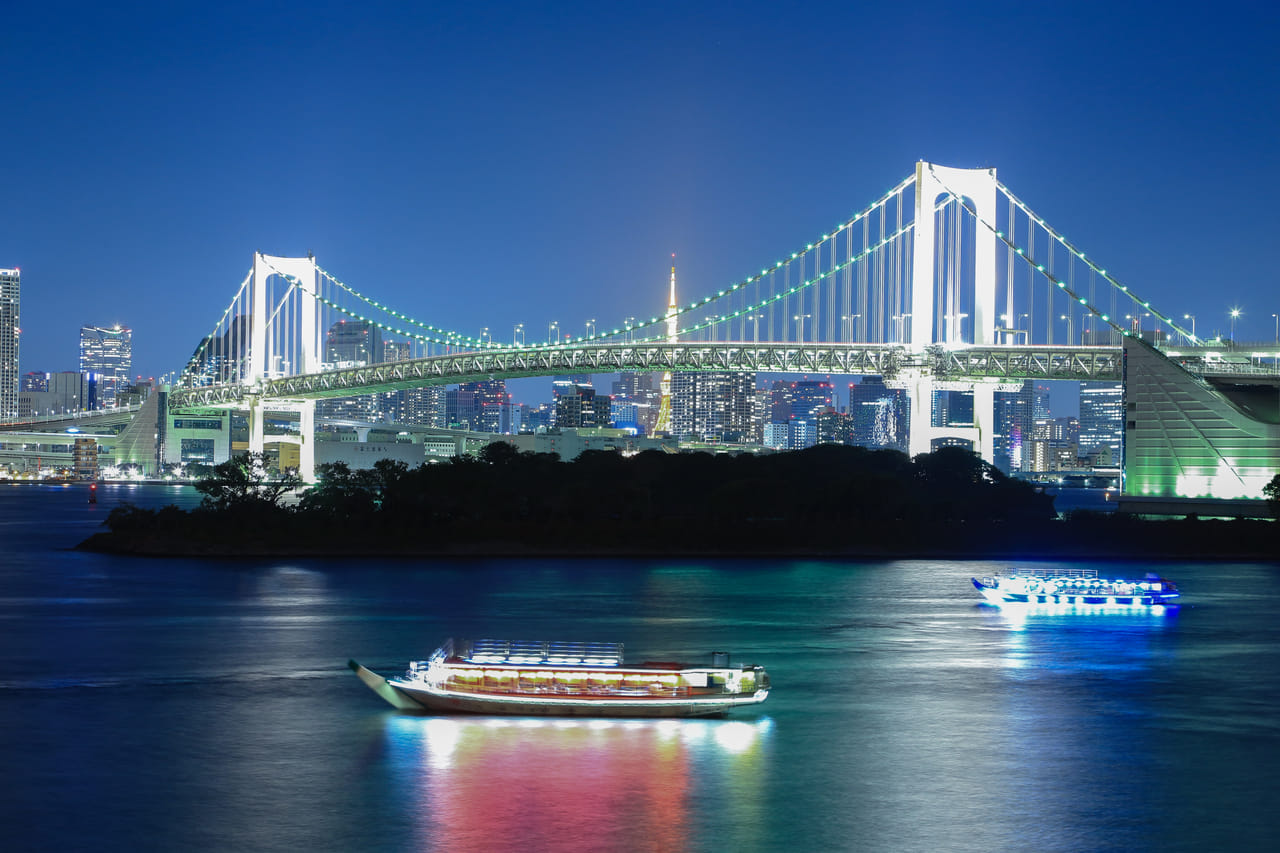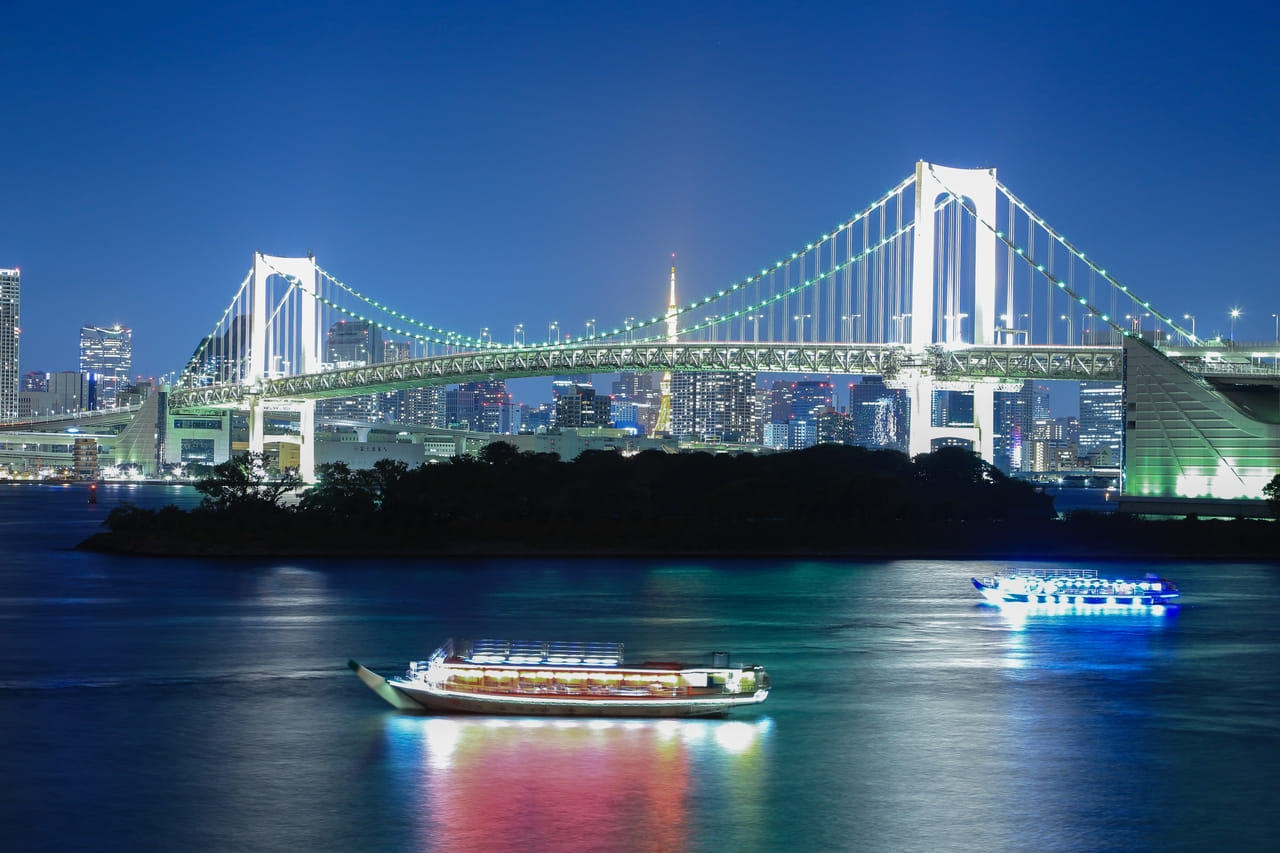 Odaiba
Odaiba, the eventful town within the Tokyo Bay area, is an artificial island originally constructed for military purposes. You can still find the remains of the Artillery battery.
Nowadays, it is one of the large tourist attractions in Tokyo, and Rainbow Bridge is its most remarkable landmark. The night view of the bridge illuminated and backed by the view of the Tokyo buildings is mesmerizing.
It is the perfect place for families with kids to come and spend the entire day. Many large-scale commercial facilities are aligned with many options for shopping and eating.
There is also a large onsen themed park where you can experience and enjoy the traditional onsen culture. You can learn and experience the latest of technologies and space exploration in the National Museum of Emerging Science and Innovation, also known as "Miraikan". Also, lots of large-scale events and expositions are regularly held at the Tokyo Big Sight.
The digital art museum is one of the latest popular attractions, which is just one of the many attractive points of Odaiba. You can even enjoy the scenery on your way to Odaiba via water using the Tokyo Cruise that sails from Asakusa.