Guide to Tsukiji Fish Market
Tokyo's legendary fish market is still alive and kickin'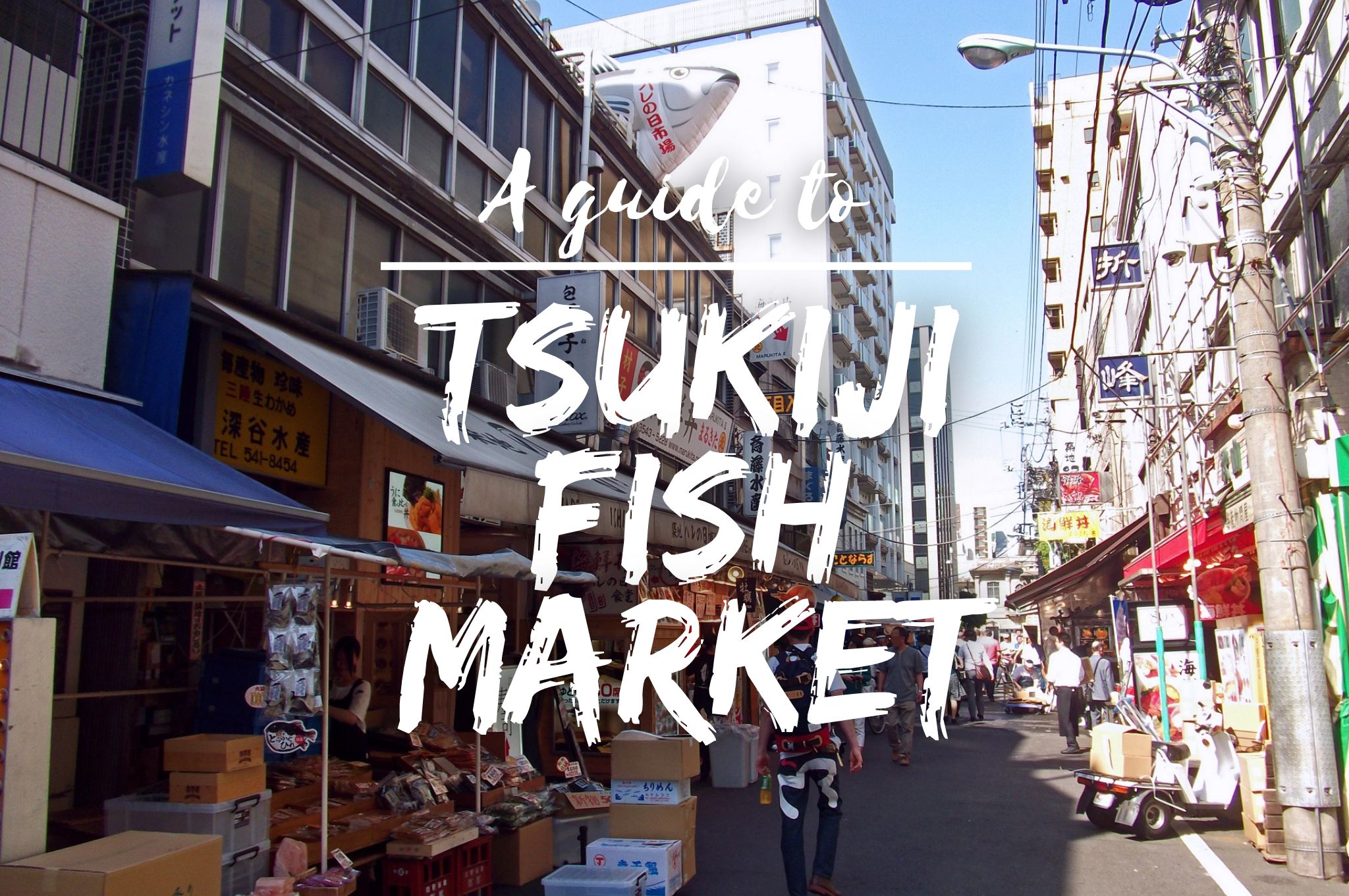 Tsukiji Fish Market used to be one of Tokyo's most famous tourist destinations, attracting millions of visitors each year. The market was divided into two main sections, the inner market where the wholesale auctions took place, and the outer market, which was open to the public and featured a variety of shops and restaurants. However, in 2018 the inner market relocated to Toyosu, leaving the outer market as the only remaining section of Tsukiji Fish Market.
This guide will provide an overview of the current status of Tsukiji Outer Market, including its history, things to do, opening hours, and how to get there.
---
Current Status of Tsukiji Outer Market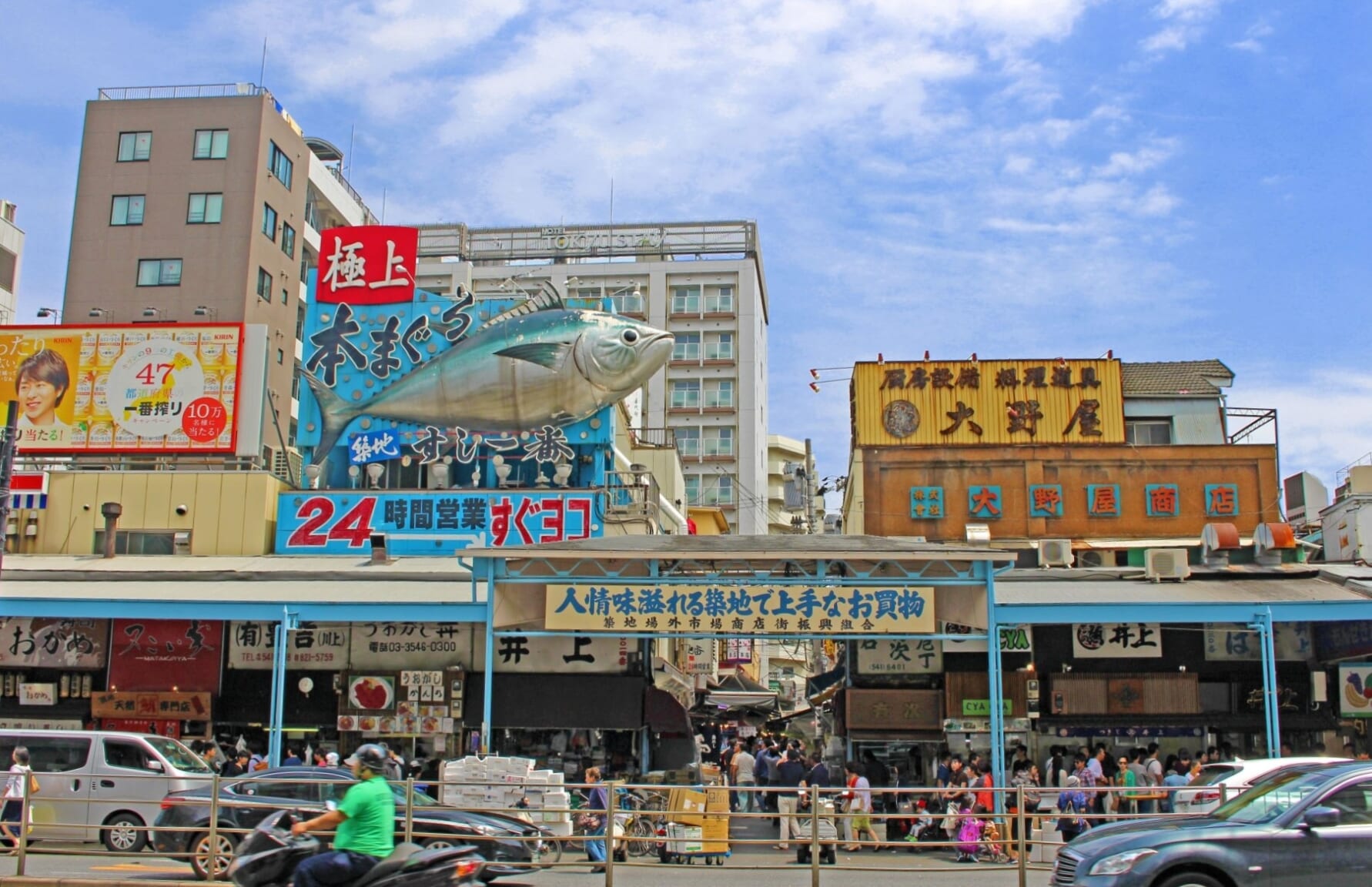 Although the drop in activity was obvious and expected after the relocation of the inner market, that doesn't mean the outer market isn't interesting anymore! After all, decades of neighborhood tradition and local dynamics do not change overnight. We're talking of a market made up of a maze of narrow alleys and streets, with over 400 shops and restaurants offering a variety of fresh seafood, produce, and Japanese kitchenware, not only fish. And so, the outer market is still a bustling hub of activity and a popular destination for tourists and locals alike. Many of the shops and restaurants in the outer market have been in business for generations, and the market has a rich history that dates back to the Edo period (1603-1868). The exciting early morning auction is not there anymore, but everything else remains in Tsukiji as an energetic marketplace loved by locals for over 80 years.
History of Tsukiji Fish Market
Tsukiji Fish Market has fascinating history that spans over 400 years. The market was originally established in the Edo period (1603-1868) as a wholesale fish market, providing fresh seafood to the growing population of Edo (now Tokyo). At that time, the market was located near the Nihonbashi Bridge, which was a major transportation hub for goods and people, and it was known as "Uogashi". As its popularity grew in Edo, the market expanded, and by the mid-1800s, it had become the largest fish market in Japan. However, with the push for modernization that came with the Meiji era, the Nihonbashi location became a thorn in the side of those who advocated for new facilities and perhaps a new location as well, as the market still kept functioning mostly the same way it did during the past couple of centuries, and despite its success it was now an unsophisticated sight at what was then already a top class business district.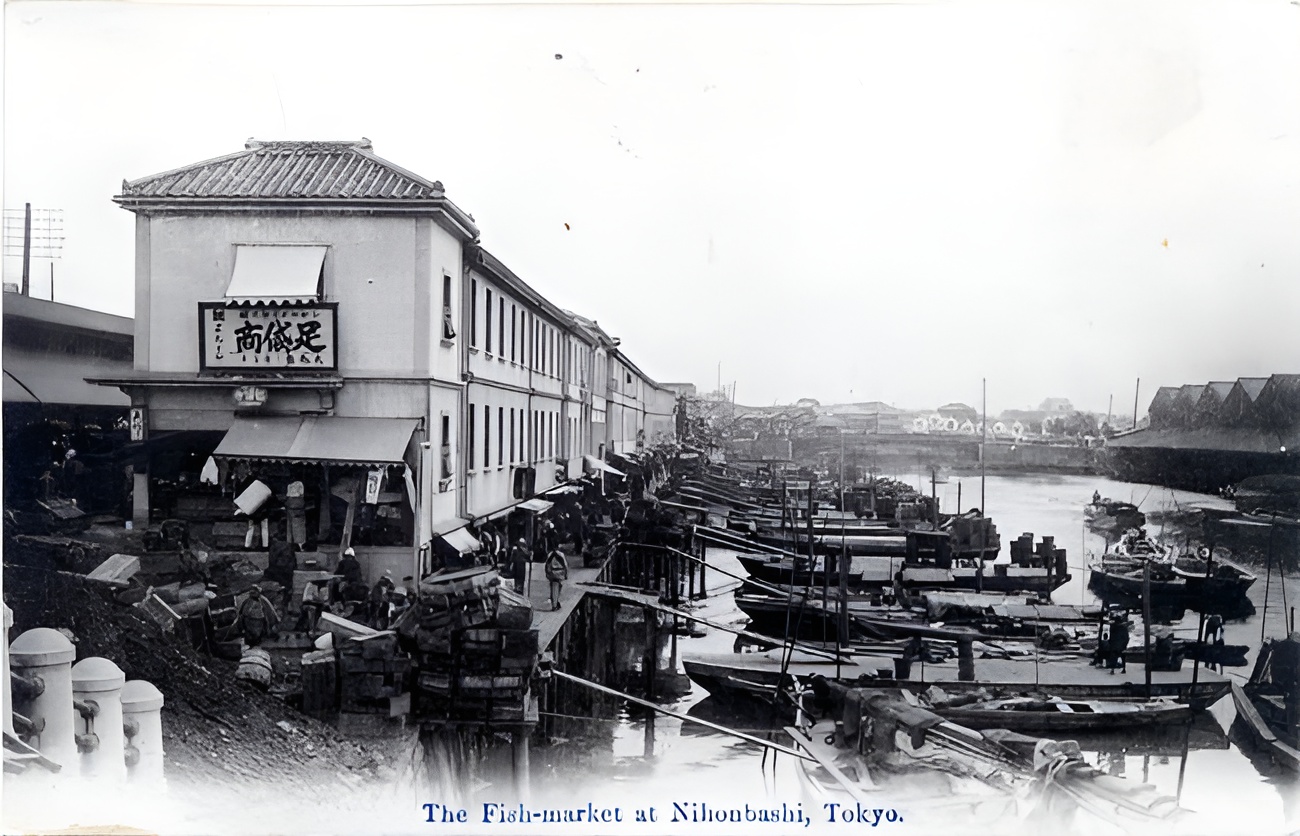 The heated debate over Uogashi market was "solved" on its own by external forces when in 1923, the Great Kanto Earthquake destroyed much of Tokyo, including said Fish Market. The market was rebuilt in a new location, and the grounds near the Tsukiji Hongan-ji Temple were chosen, reopening to grand fanfare in 1935. Tsukiji Fish Market was born. And despite the tumultuous war years that soon followed, the market survived and during the post-war period, Tsukiji Fish Market played an important role in the rebuilding of Japan's economy. The market became a major center for international trade, with seafood from around the world passing through its doors.
From Market Player to Touristic Powerhouse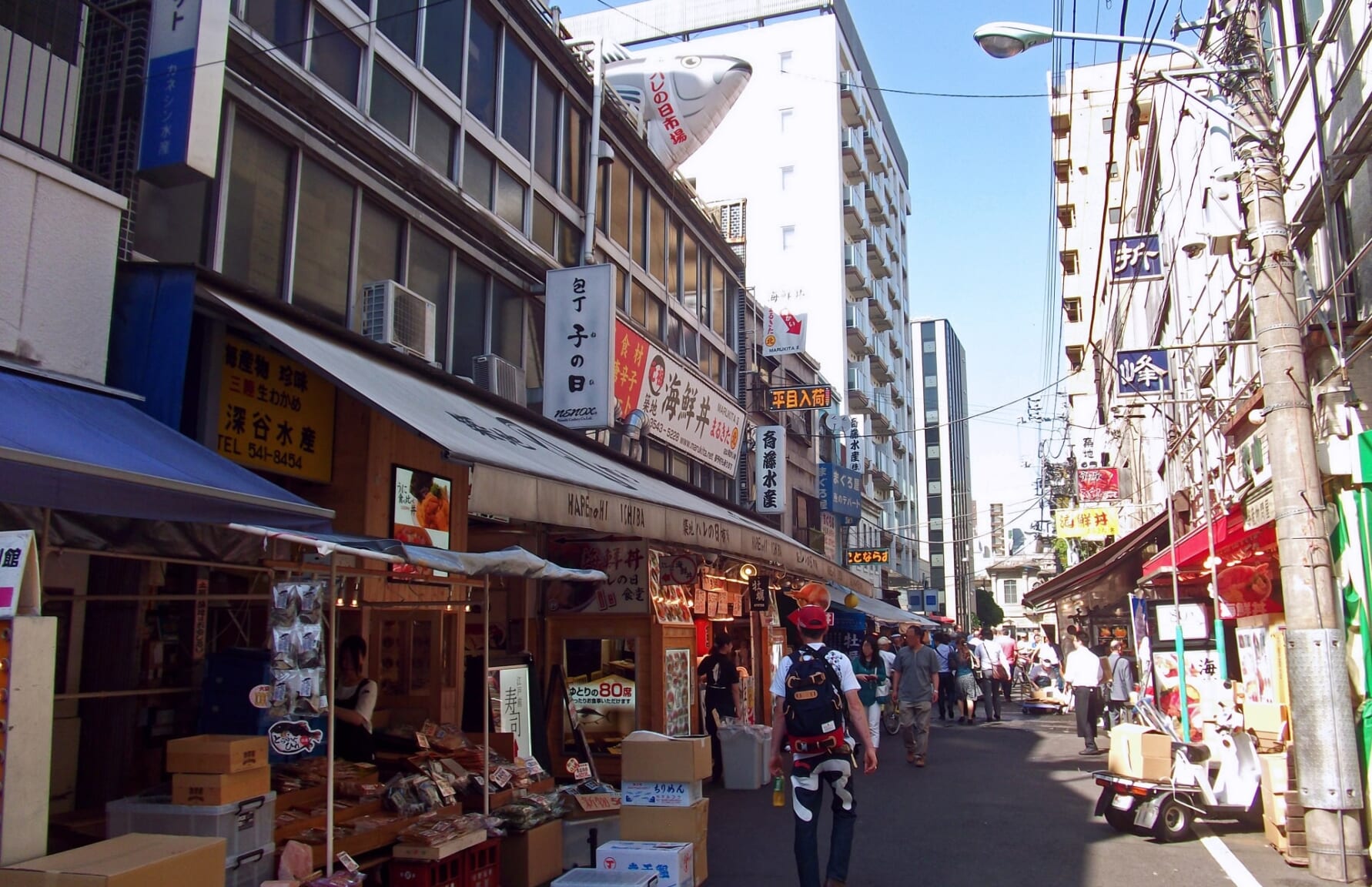 Over the years, Tsukiji Fish Market gained a reputation as a must-visit destination for foodies and tourists, with its bustling atmosphere, fresh seafood, and lively auctions. What used to be the domain of mostly professionals and wholesalers slowly became a hotspot for visitors from all around the world, attracted both by Tokyo's allure as a gourmet capital and the powerful mystique of a market culture built on the foundation of strong collaborative relationships among all involved actors and deep trust between clients and merchants that led to the nickname of Tokyo's kitchen. However, by the early 2000s, the market's aging infrastructure and lack of modern facilities had become a concern, mirroring the early Nihonbashi days. That the market was sitting in land of an insurmountable real estate value was also a compounding factor that gained even more traction in the wake of Tokyo's confirmation as an Olympic host. Relocation plans kept advancing despite the strong pushback.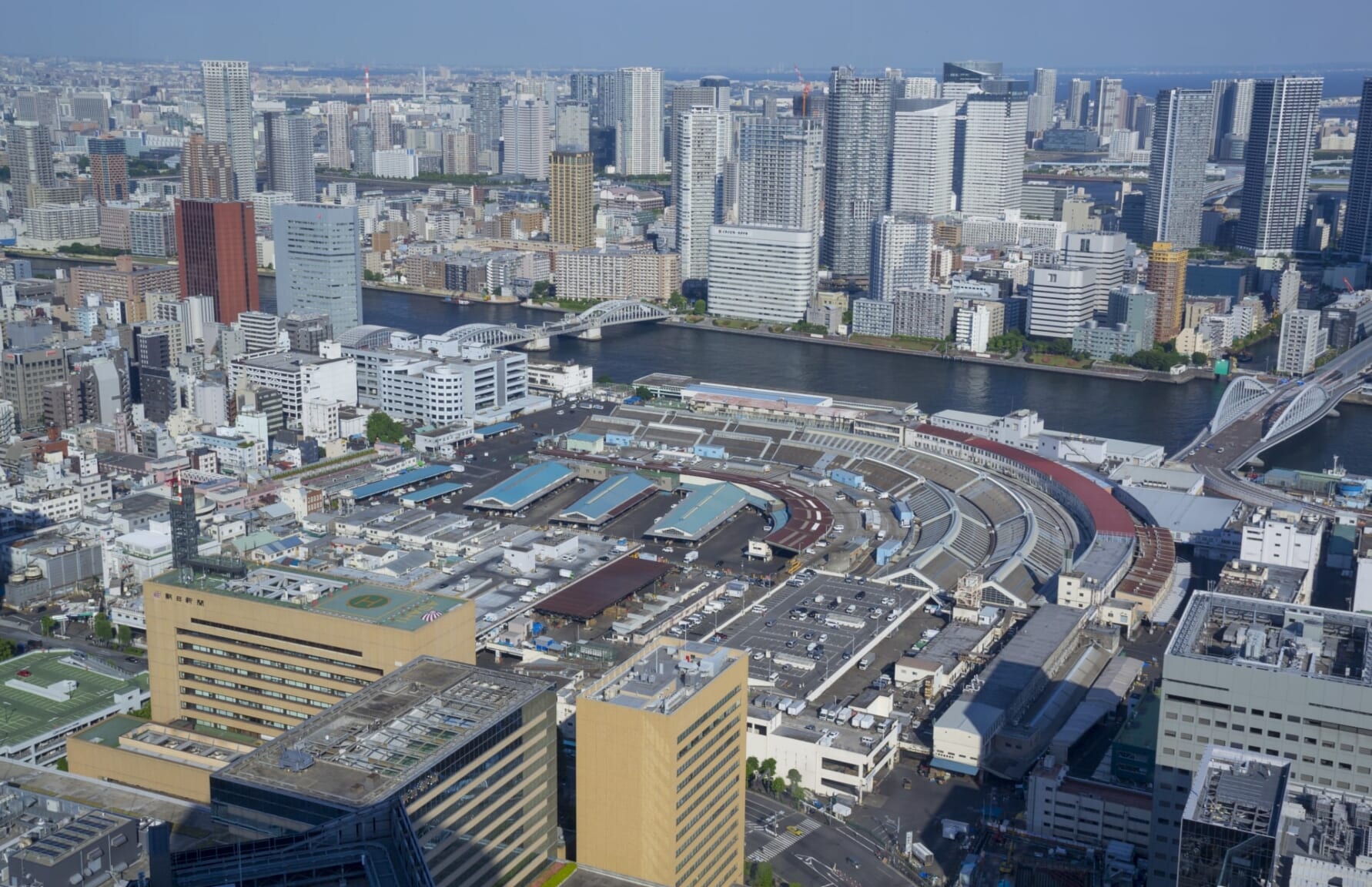 In 2018, the inner market of Tsukiji Fish Market was relocated to Toyosu, a new facility in the Koto Ward of Tokyo, with nearly twice the space. The move was controversial, with many locals and tourists decrying the loss of the Tsukiji Fish Market's now legendary core. However, day-to-day activities remained on the outer market and hundreds of stalls, shops and eateries continue to thrive at the same location thanks to the public's loyalty and a location that continues to remain highly attractive because of the concentration of of top-quality sushi establishments in the area.
For more information about getting to Toyosu Fish Market from Tsukiji, check the following link!
Things to Do in Tsukiji Outer Market
One of the main attractions of Tsukiji Outer Market is the variety of fresh seafood on offer. Visitors can browse the stalls and purchase everything from tuna and crab to oysters and sea urchin. Many shops offer free samples, allowing visitors to try before they buy.
For more information about what to do in Tsukiji Outer Market, check the following link!
In addition to seafood, Tsukiji Outer Market is also known for its selection of Japanese kitchenware. Visitors can find everything from knives and chopsticks to teapots and bowls. Some shops also offer cooking demonstrations and workshops. Not to mention the highlight that is the food itself, with a wide range of restaurants and street vendors offering traditional Japanese dishes like sushi, tempura, ramen, etc.
Tsukiji Outer Market Opening Hours
The opening hours of Tsukiji Outer Market vary depending on the shop or restaurant. However, mornings are the prime time as most shops are open from around 5am to 2pm, while restaurants may stay open until later in the evening.
It's worth noting that many shops and restaurants in Tsukiji Outer Market are closed on Sundays and national holidays. Additionally, some shops may close on Wednesdays, so it's a good idea to check ahead if you have a particular shop or restaurant in mind.
Tours of Tsukiji Outer Market
If you want to learn more about the history and culture of Tsukiji Outer Market, consider taking a guided tour. Japan Wonder Travel offers a popular food tour of Tsukiji Outer Market, which includes a visit to the market's top shops and restaurants.
For more information about the best food tour in Tsukiji, check the following link!
Getting to Tsukiji Outer Market
Tsukiji Outer Market is located near Tsukiji Station on the Tokyo Metro Hibiya Line. Visitors can also access the market from nearby stations like Tsukijishijo Station and Higashi-ginza Station.
If you're coming from Tokyo Station or Shinjuku Station, take the Tokyo Metro Marunouchi Line to Ginza Station and transfer to the Hibiya Line. Alternatively, you can take the Toei Oedo Line to Tsukiji Shijo Station.
---
▽Subscribe to our free news magazine!▽

If you would like to find out about other exciting activities in Tokyo, check the following articles!
▽Related Articles▽
▼Editor's Picks▼
---