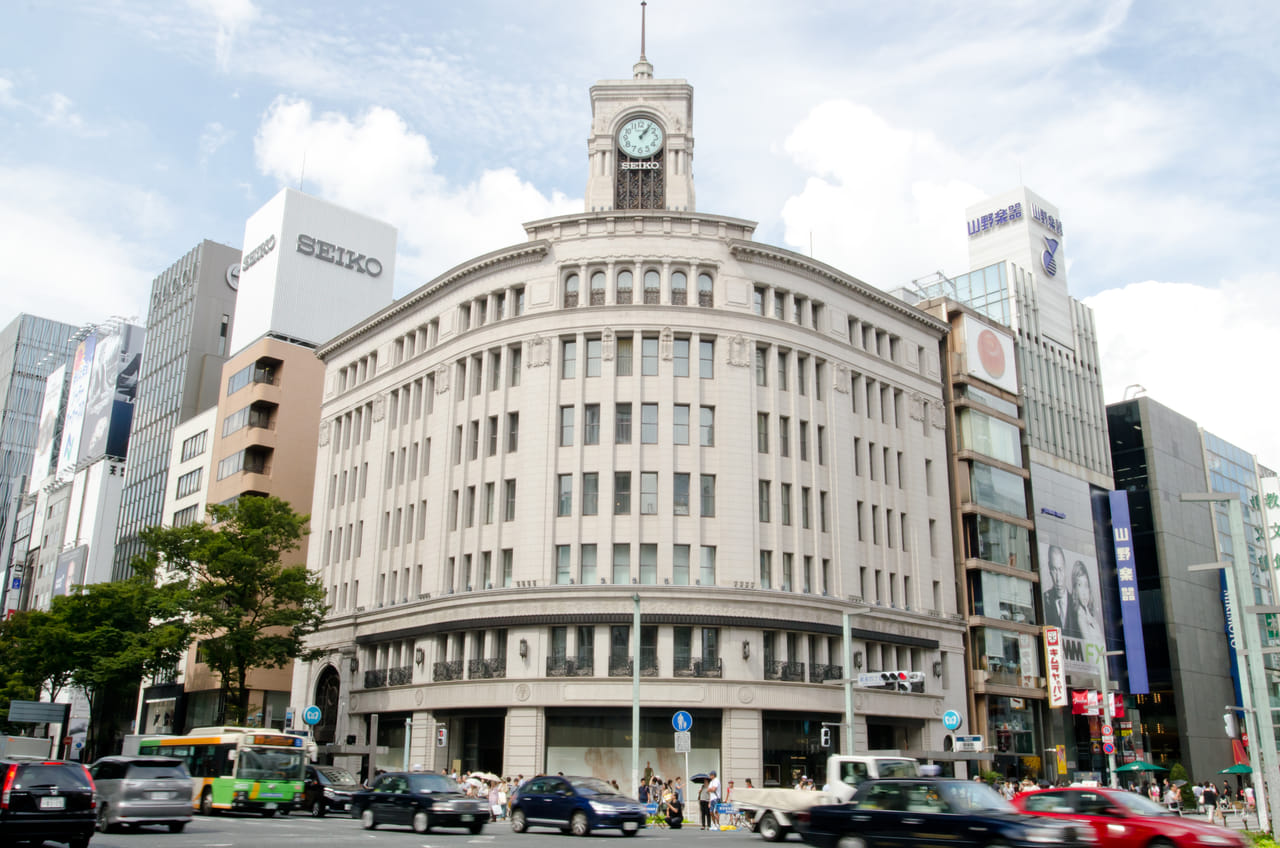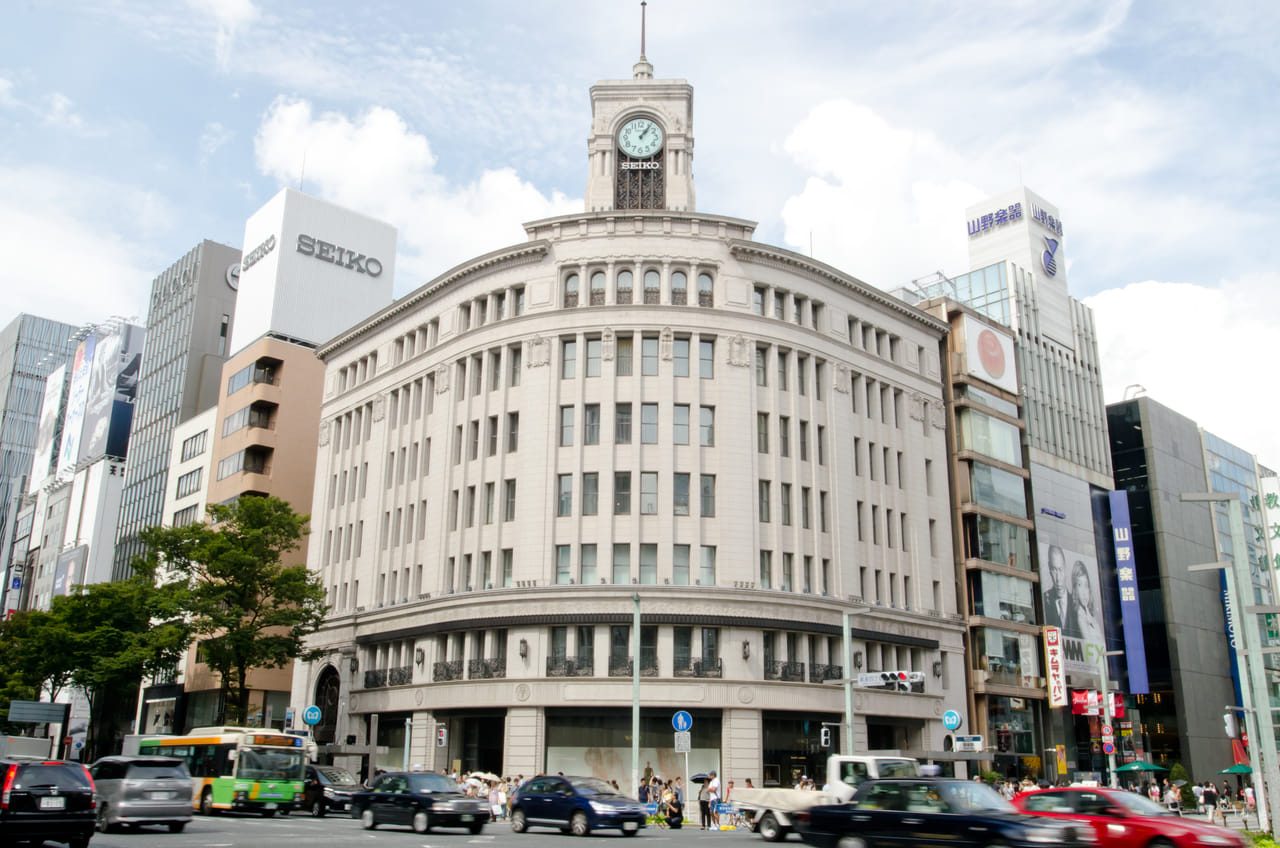 Ginza
Ginza is an important area within the ward of Chuo, which is in the center of Tokyo. Famous for having flagship stores of many high-end brands from all around the world, Ginza is known as the town of luxury brands.
Lining up in the famous main street, there are many department stores, luxury brand flagship stores, and buildings containing many unique restaurants. High-end sushi restaurants in this area are especially famous worldwide. But not everything is expensive. Being just at the side of Tsukiji Fish Market makes it easy for restaurants to serve fresh seafood at reasonable prices.
Ginza is also known for being rich in the arts. Kabukiza Theatre is the principal theater in Tokyo for the traditional kabuki drama form. You can also find many small art galleries within the area.