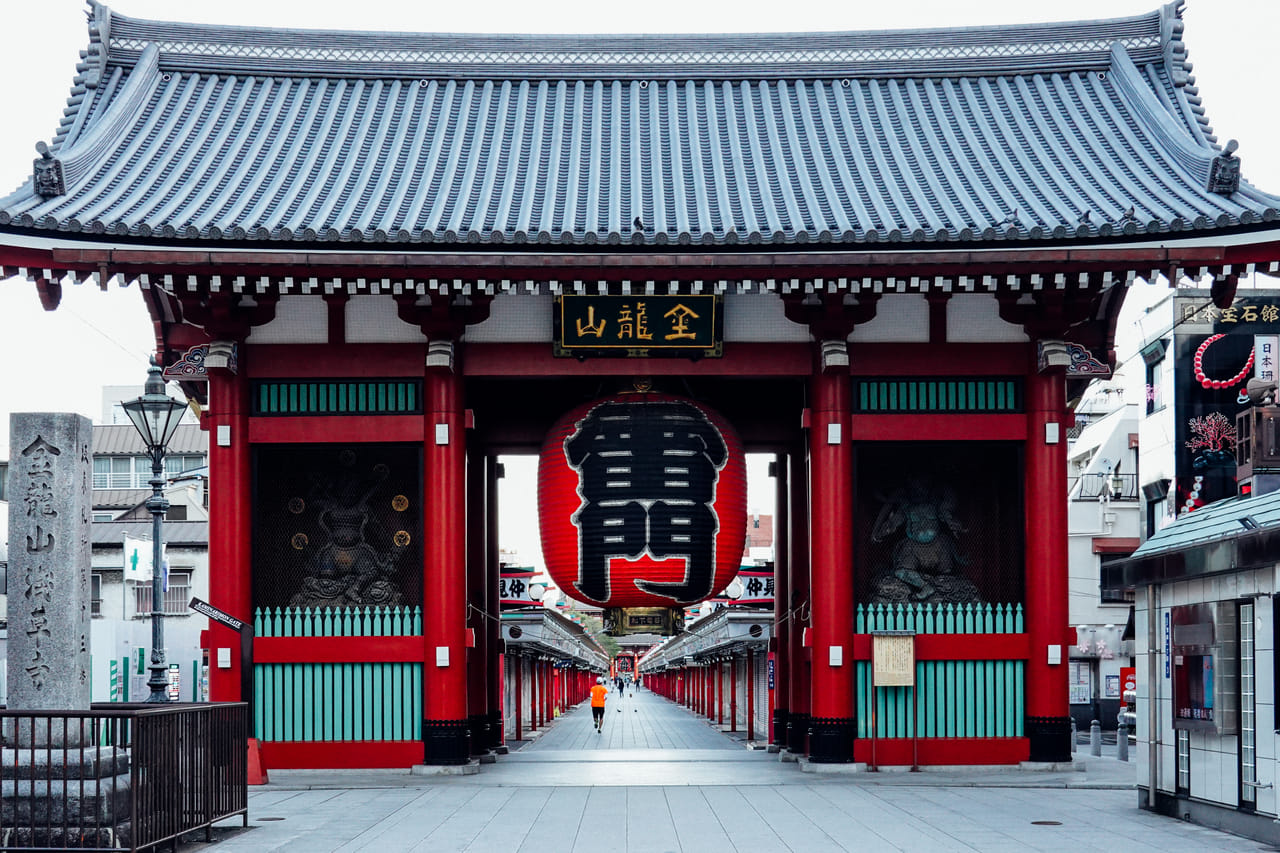 Asakusa
Asakusa is the town that best represents the traditional Tokyo culture. The symbol of the town is the historic Sensoji Temple, unmistakable for the red-schemed Kaminarimon Gate and the temple. It is the oldest shrine in Tokyo, having a history since the year 628 AD.
People tend to focus on the impressive Kaminarimon Gate and the main temple, but another attractive point is the road in between these two, which is Nakamise Shopping Street. Many souvenir shops and other shops selling traditional foods are packed within this street, making it possible for you to experience more of the Tokyo culture.
Just at the side of Nakamise Shopping Street is a street where you can find lots of traditional Japanese Izakaya. There you can enjoy trying out foods and drinks from various Izakaya. The street has other Japanese food restaurants including Tempura and Unagi.
Another side of Asakusa that is well known is the cooking appliance stores lining at the Kappabashi street. The stores lining in this street are high-quality, and many people from the food industry come to shop at these stores.
The Sumida River running at the side of Asakusa is a place where people can enjoy nature. A great number of cherry blossom trees lining up at both sides of the river make up a stunning view during spring. You can also enjoy the scenery from the river by taking a cruise.
And just at the other side of the river is the new landmark that represents Tokyo, Tokyo Skytree. It is within walking distance from Asakusa, and looking down at the whole city from its observatories is a must-do for visitors.