2 Days Itinerary in Tokyo: SHITAMACHI the Old Downtown
Visit Shitamachi area (Tokyo Skytree, Asakusa, Ueno, etc) and explore Tokyo hidden gems!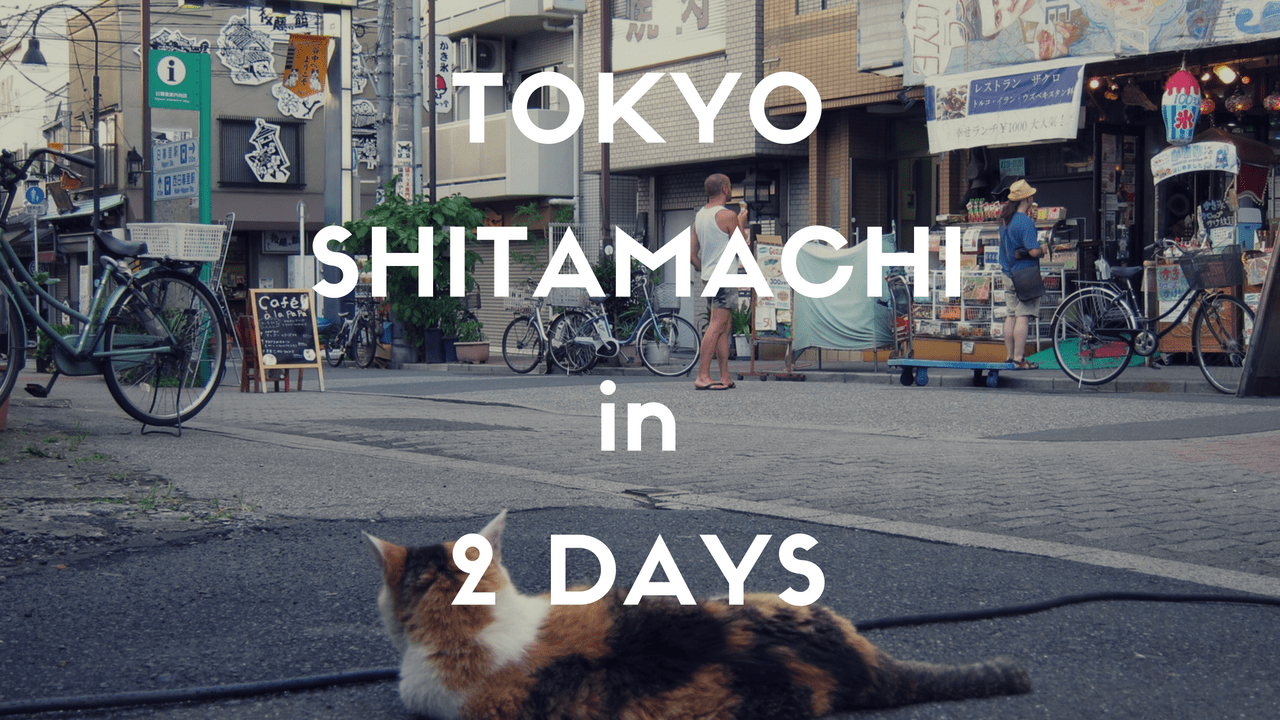 Have you heard of "Shitamachi"?? It's low town/old downtown areas in northern Tokyo, where well-preserved old city atmosphere remains with retro buildings and true local vibes. While many tourists focus on exploring brand-new, high-tech side of the city, Shitamachi area is also getting popular among second time "experienced" travellers to Tokyo.
In this article, I'm sharing a 2-day itinerary in Shitamachi area of Tokyo. This area guides includes famous tourists spots such as Tokyo Skytree, Asakusa and Ueno with a bit more of non-mainstream tourist route. So please check it out! 🙂
*Please note that this article contains affiliate links.
Day:1
Watching SUMO Morning Practice (2 hours)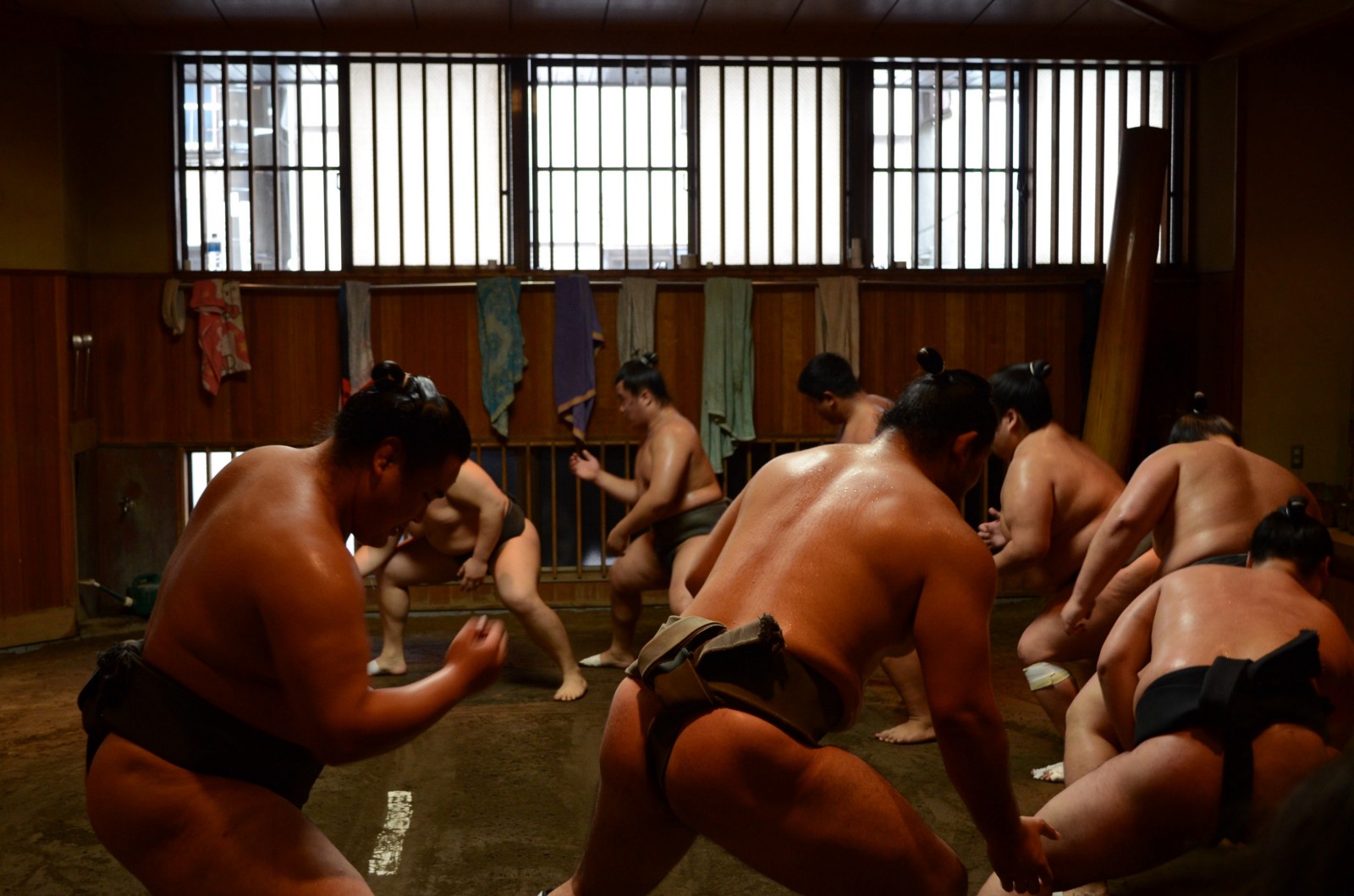 If you are looking for extraordinary experiences, one of the most recommended activity in Shitamachi area is watching a Sumo morning practice. Ryogoku ward and the surrounding area is known for home to Japanese nation sport, Sumo and many Sumo stables gather here. Some of them are open for public viewing and it is very special and spectacular. (More info: My SUMO Morning Practice Experience in Tokyo!)
▶ Book Early Morning Training Sumo Stable Tour Now!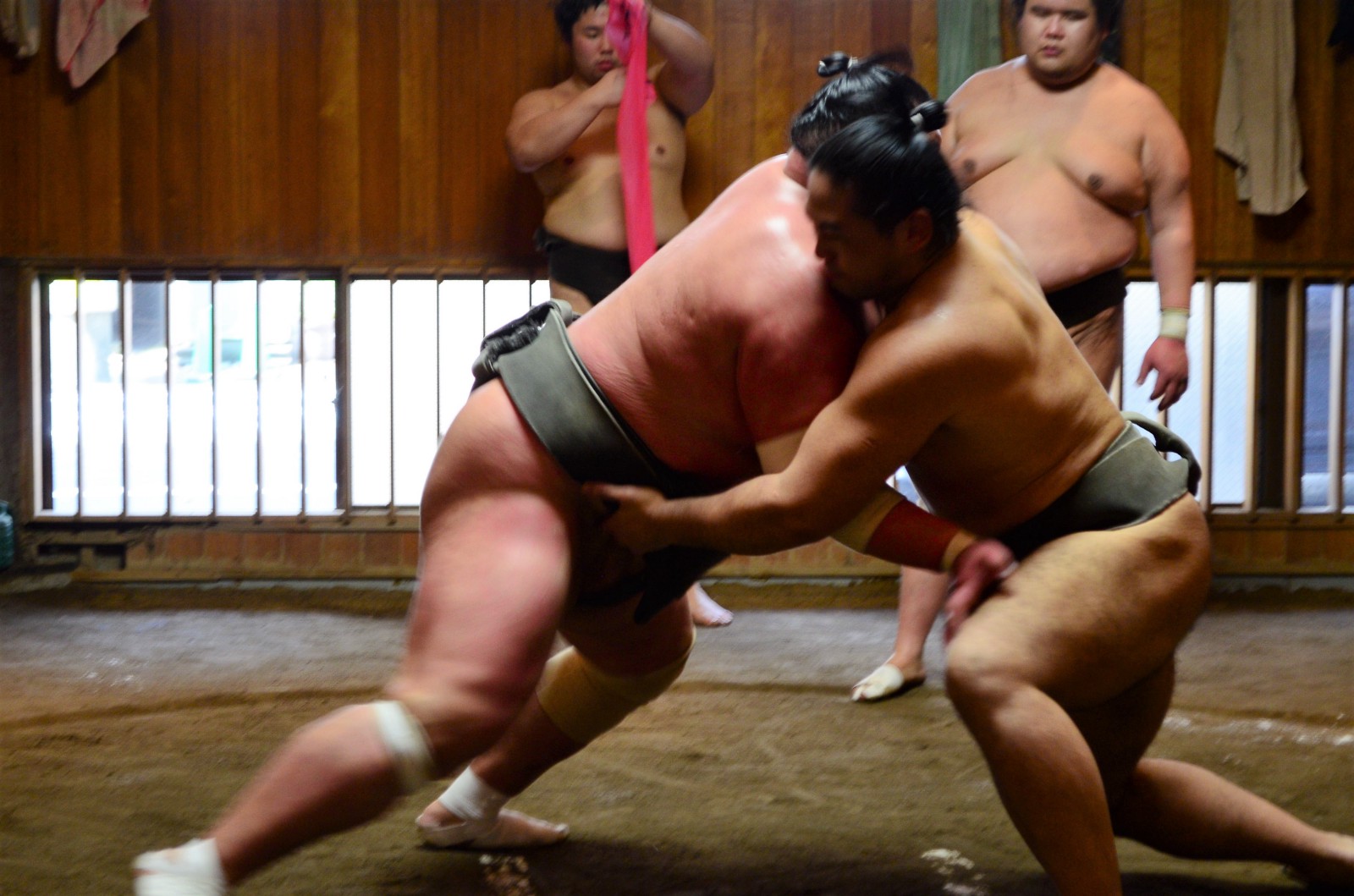 Tokyo Skytree (1 hour~)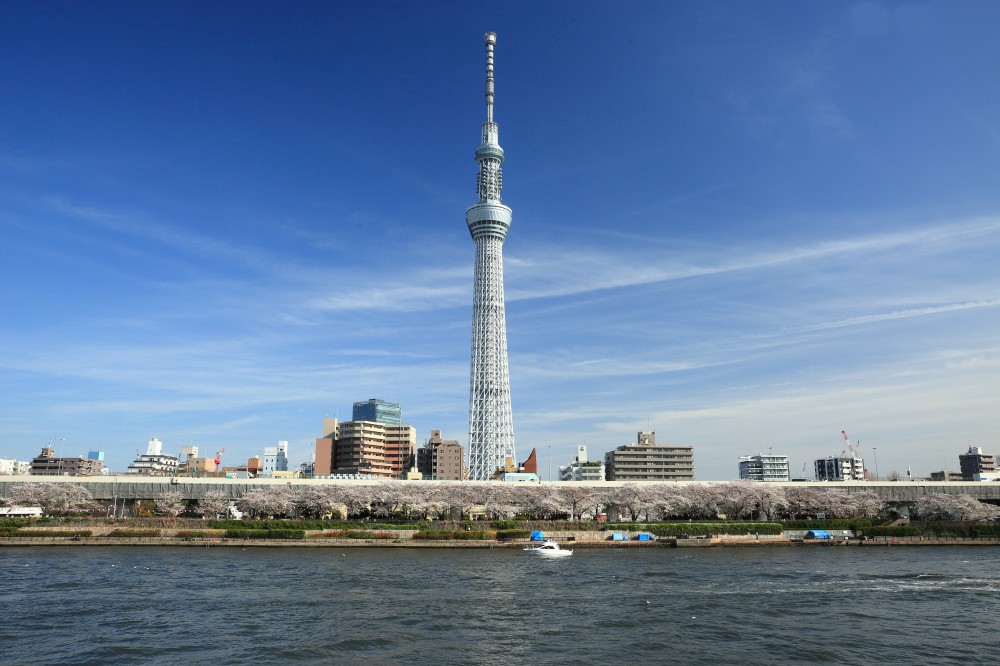 Hit the tallest building in Japan after short walk from the Sumo stable. Or if you are not participating in the Sumo morning session, it's recommend to visit Tokyo Skytree early in the morning to avoid a mass crowds. The 634m tower has two observation decks on the building at 350m and 450m. The overlook view is just spectacular, offering the landscape of whole city and neighbour prefectures. (More info: Fast Tickets to the 2nd Highest Point in the World)
▶ Discount tickets for Tokyo Skytree is available here!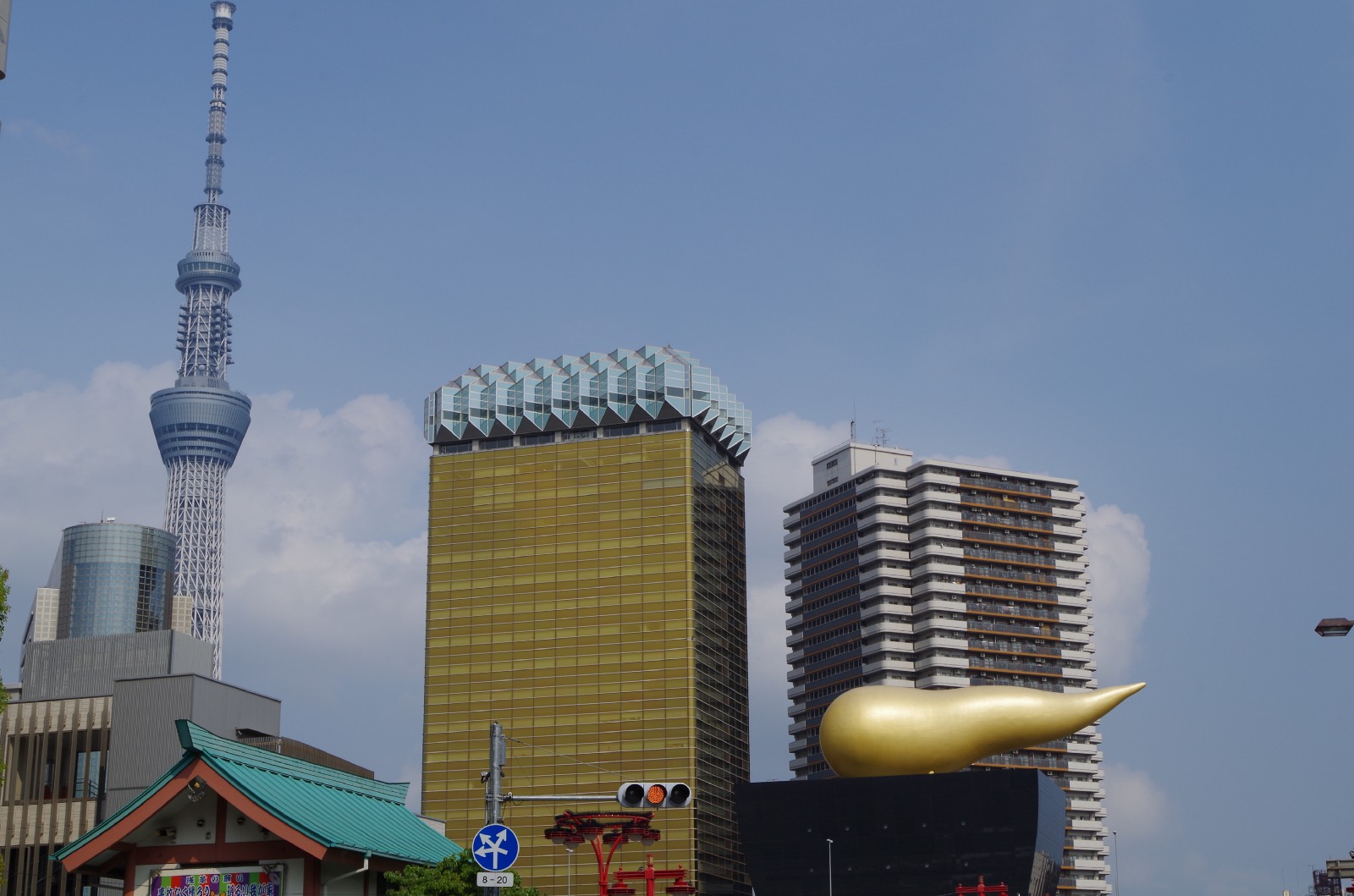 Asakusa (2 hour~)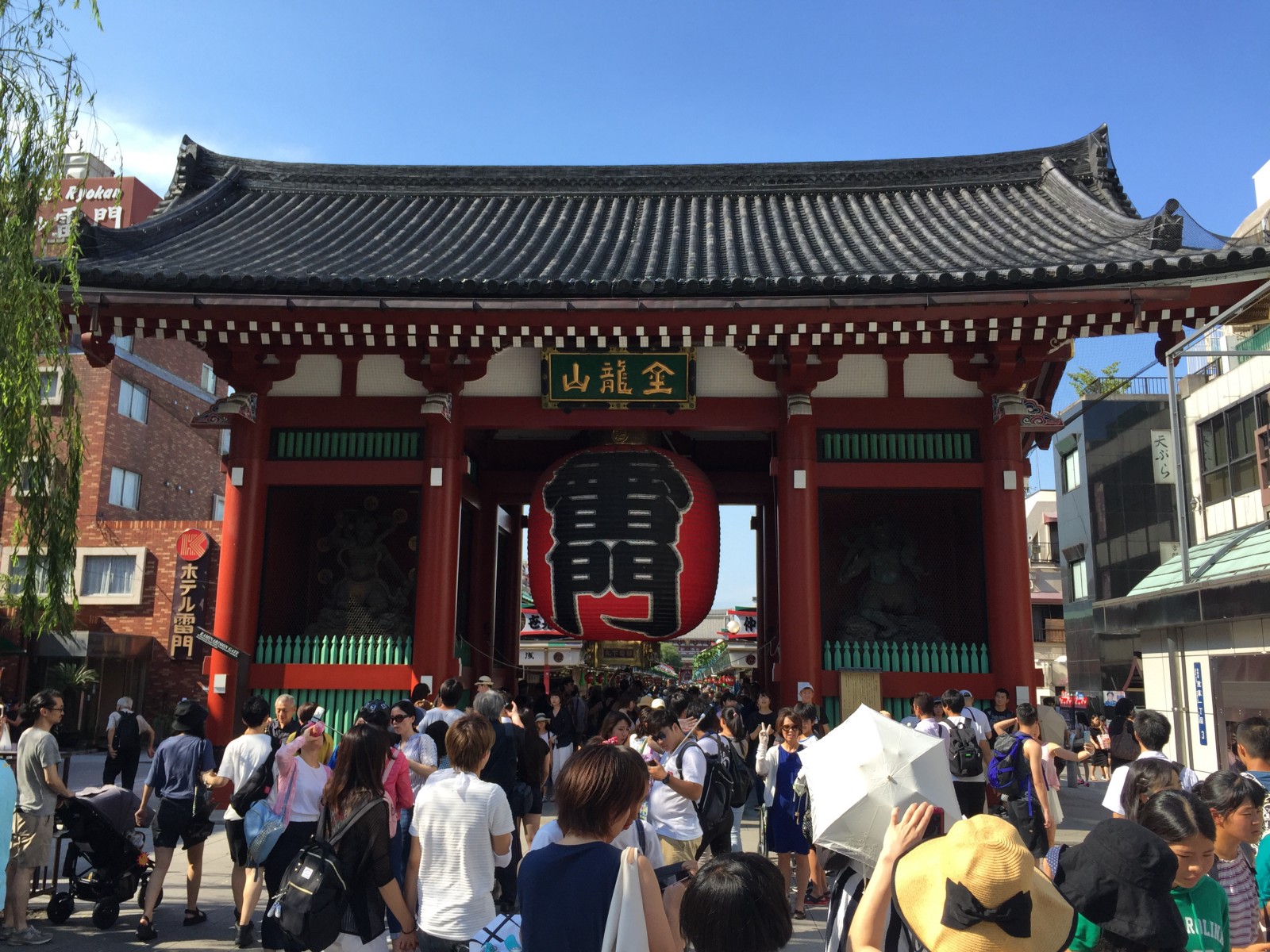 You can reach Asakusa area by train (3 mins), bus (8 mins) or walk (20 mins), but I personally recommend the last option. Walking around this area by the Sumida River is pretty nice.
Once you reach Asakusa area, the famous Sensoji Temple, the oldest temple in Tokyo founded in 645 and one of the most iconic buildings. After entering the gate with gigantic lantern "Kaminarimon", walk down the approach to the main hall "Nakamise Street", where lots of local souvenirs and street food are offered.
More info:
Sensoji Temple in Asakusa Tokyo
6 Must Try Street Foods at Asakusa Nakamise Street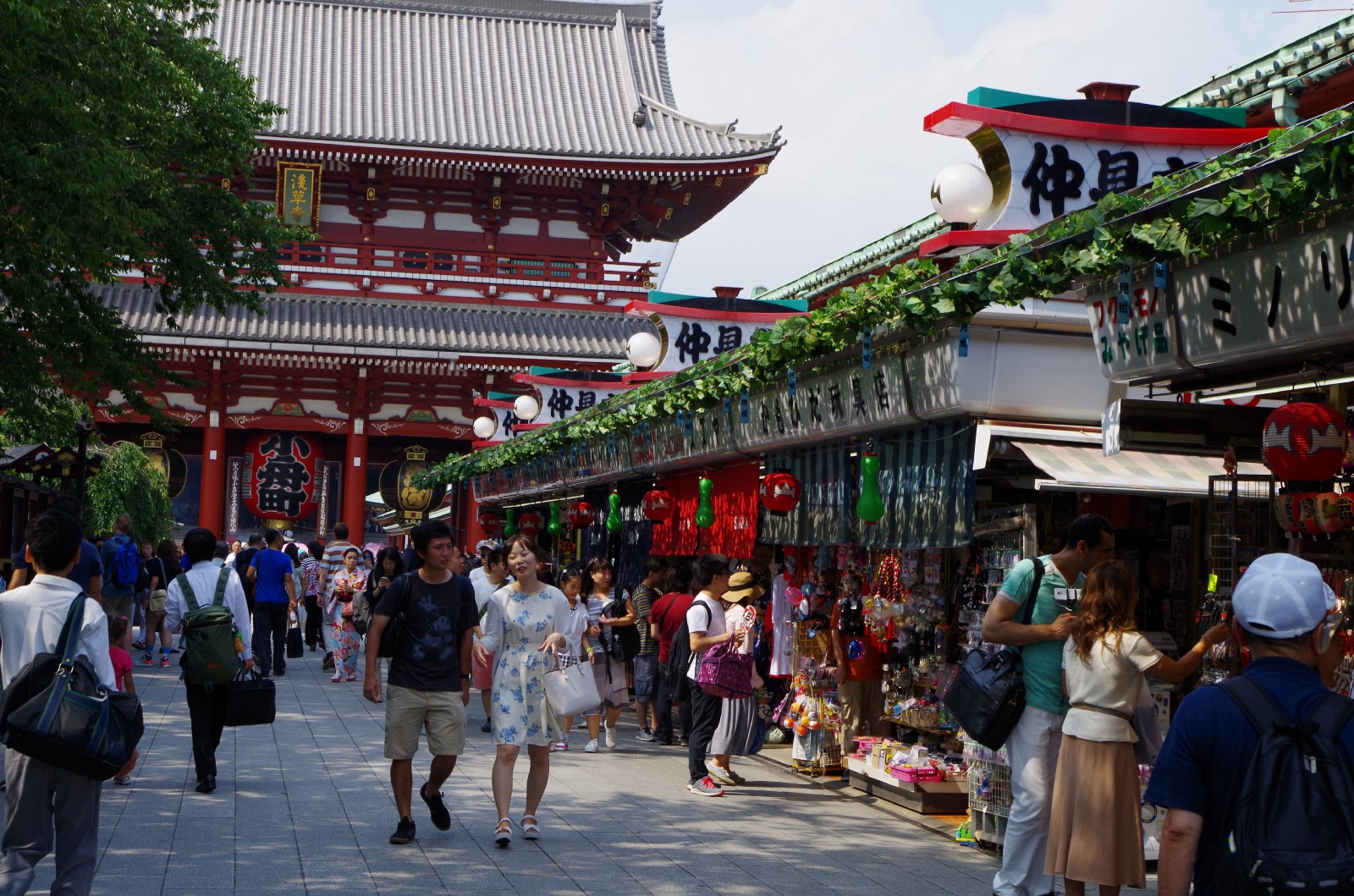 Hungry? I think it's time for lunch 🙂 Asakusa offers plenty of eat-out option, and there are many long-established Japanese restaurants. Here are articles introducing best restaurants in the area.
→ 10 Best Restaurants in Asakusa Area
See the best highlights of Asakusa area in one day! "Asakusa Cultural & Street-food Walking Tour" by Magical Trip is a popular walking tour in Asakusa area, introducing the best sightseeing spots, the authentic local street food, the shopping street and more! Check out more details and book the tour HERE ▶ Asakusa Cultural & Street-food Walking Tour
Kappabashi (1 hour~)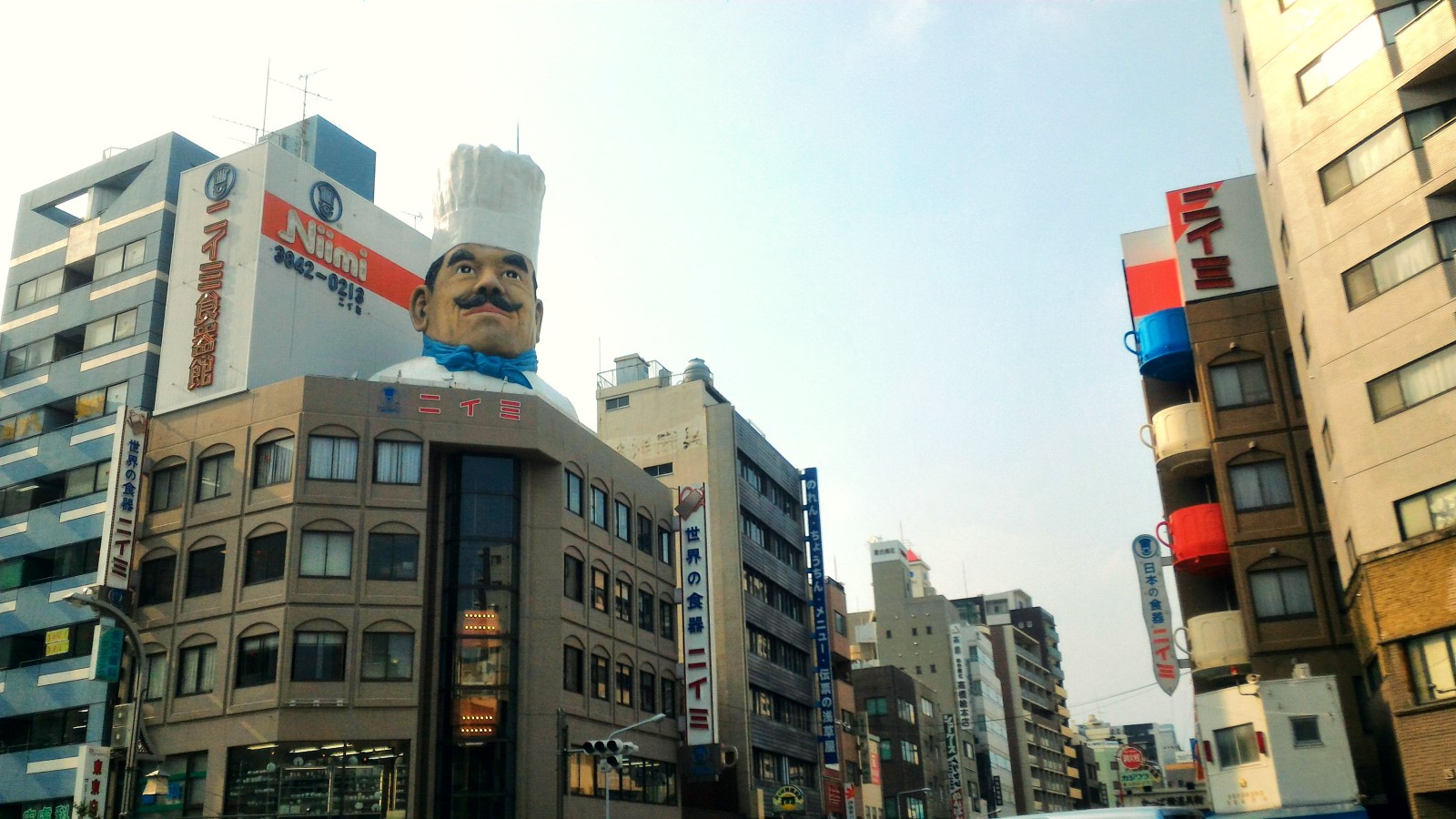 Kappabashi (合羽橋) is the 1km street located between Asakusa and Ueno area. The street is lined with hundreds of stores, dealing only with kitchen utilities and restaurant materials including fine Japanese knives and traditional kitchenware. If you love cooking, it's the best place to shop in Tokyo!
More info: KAPPABASHI : Best Street to Shop in Tokyo for Chefs!
Ameyoko (2 hours~)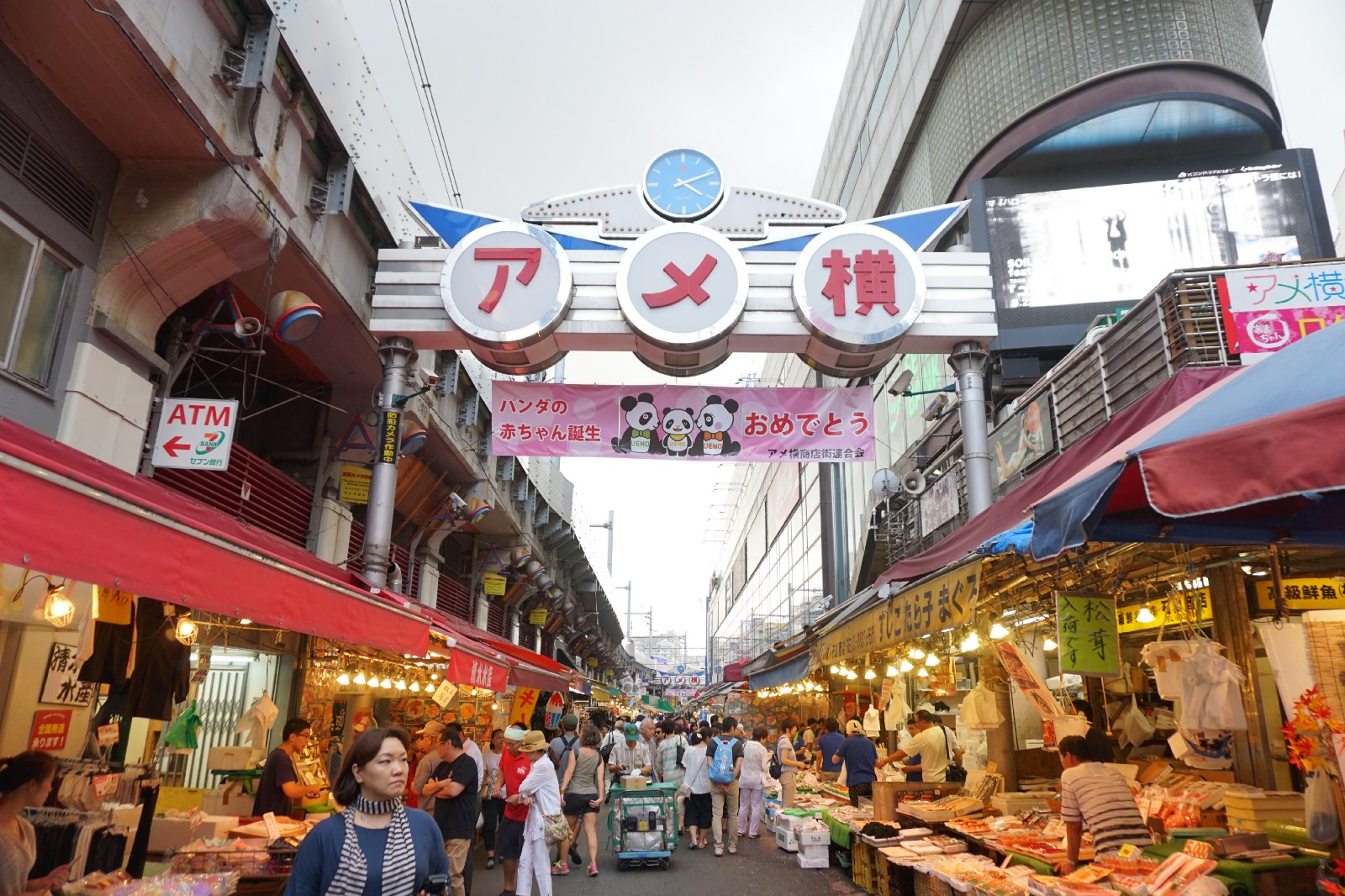 Ameya Yokocho (アメヤ横丁) a.k.a. Ameyoko is the famous busy market street along the railway. The street and the surrounded area are known as a part of historical Shitamachi (low city) of Tokyo.
Tokyo's most vibrant market street has hundreds of shops and stalls lined. From grocery to dry food, drug stores to boutiques, there are variety of items can be found on this street sold at bargain prices, and also places to eat like locals. Small Izakaya bars to Kaisendon (seafood on rice bowl) stalls, how about eating out in the most chaotic atmosphere in Tokyo?? (More info: AMEYOKO: Tokyo's Craziest Street for Asian Bargain Spirit!)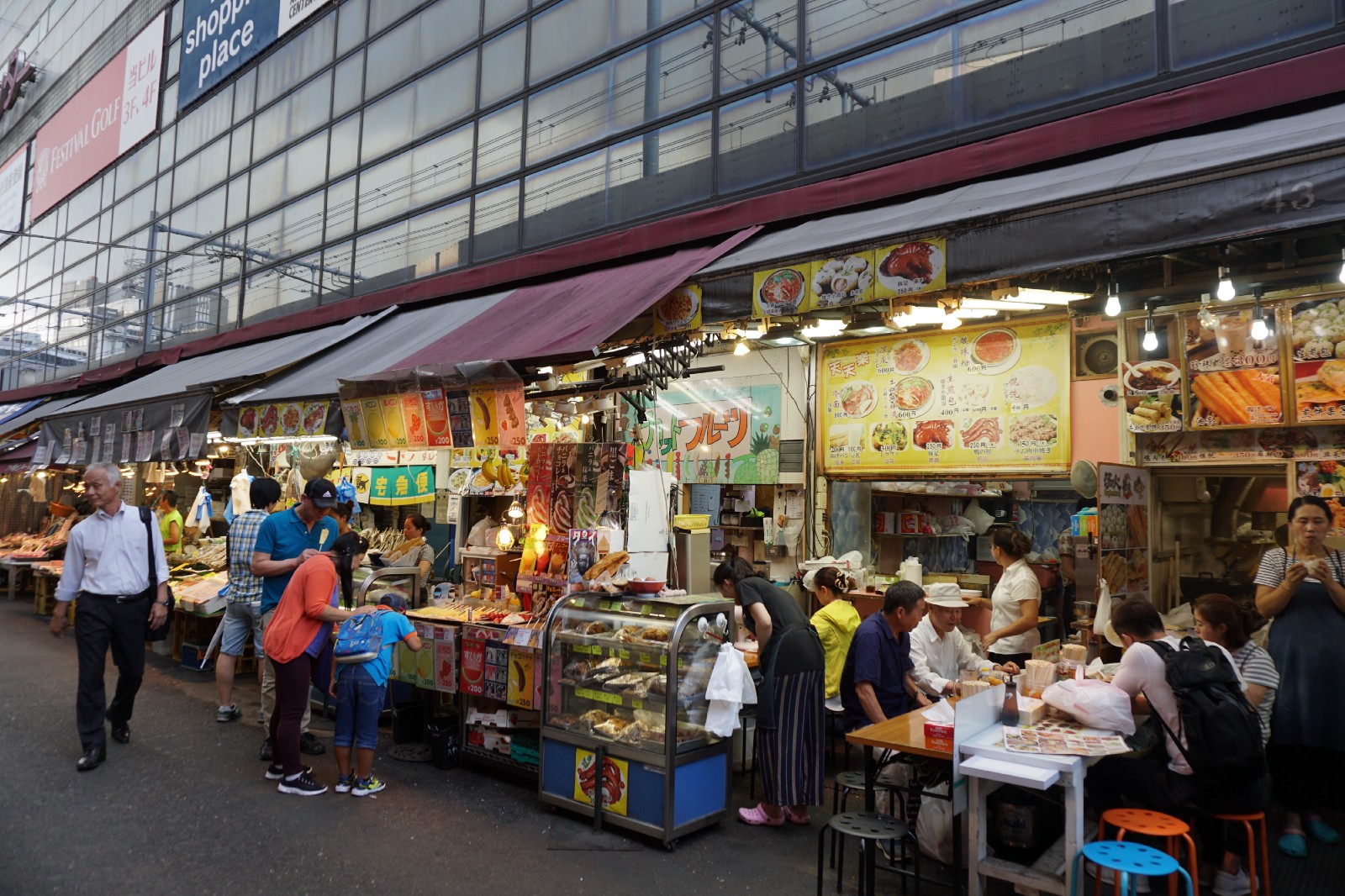 On the first day, I'd suggest you to stay over Ueno area as it's one of the most accessible areas in the city. Numbers of cozy, cool and affordable guesthouses are located in/around this area.
Day 2:
Ueno Park (2 hours~)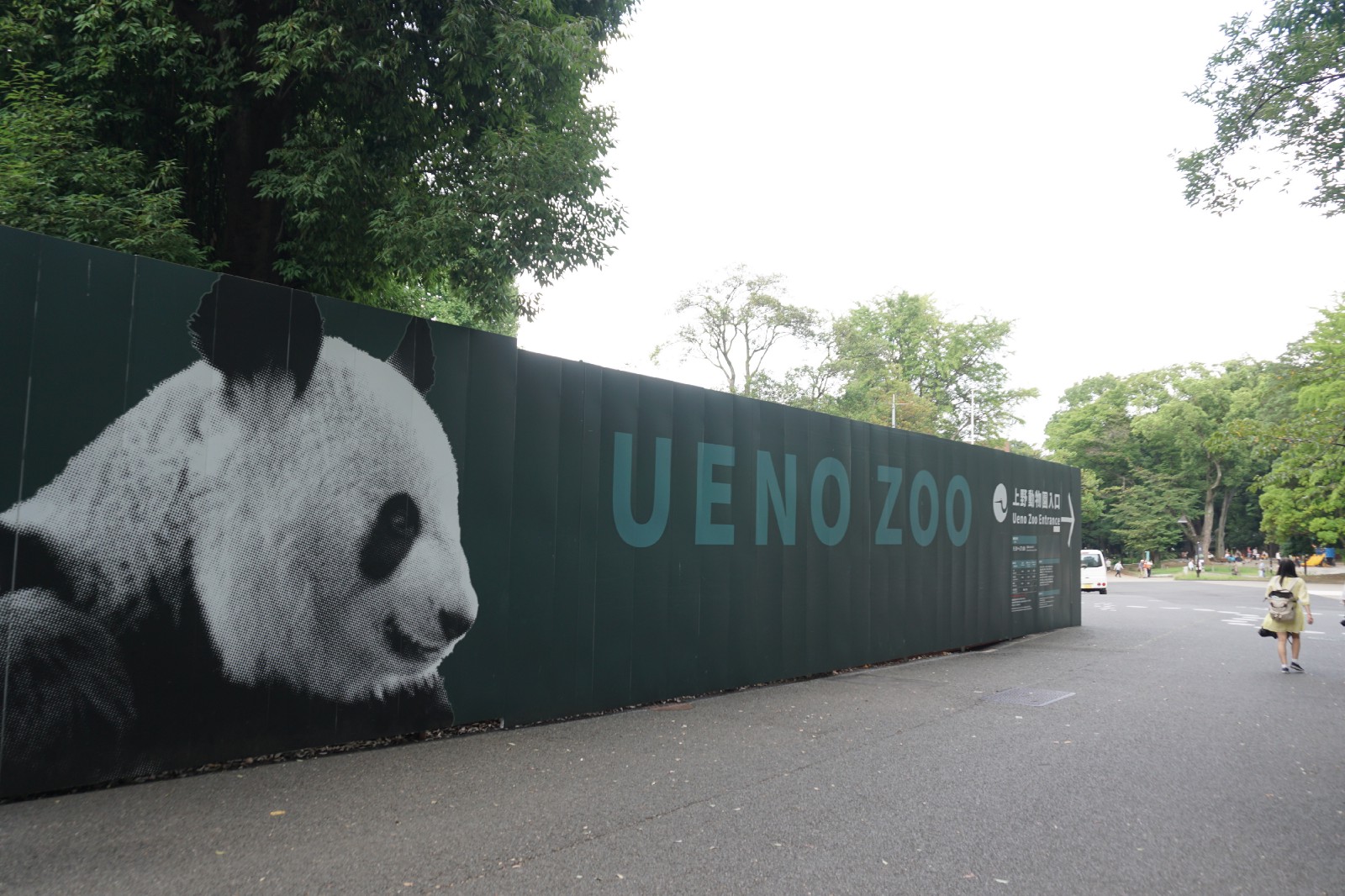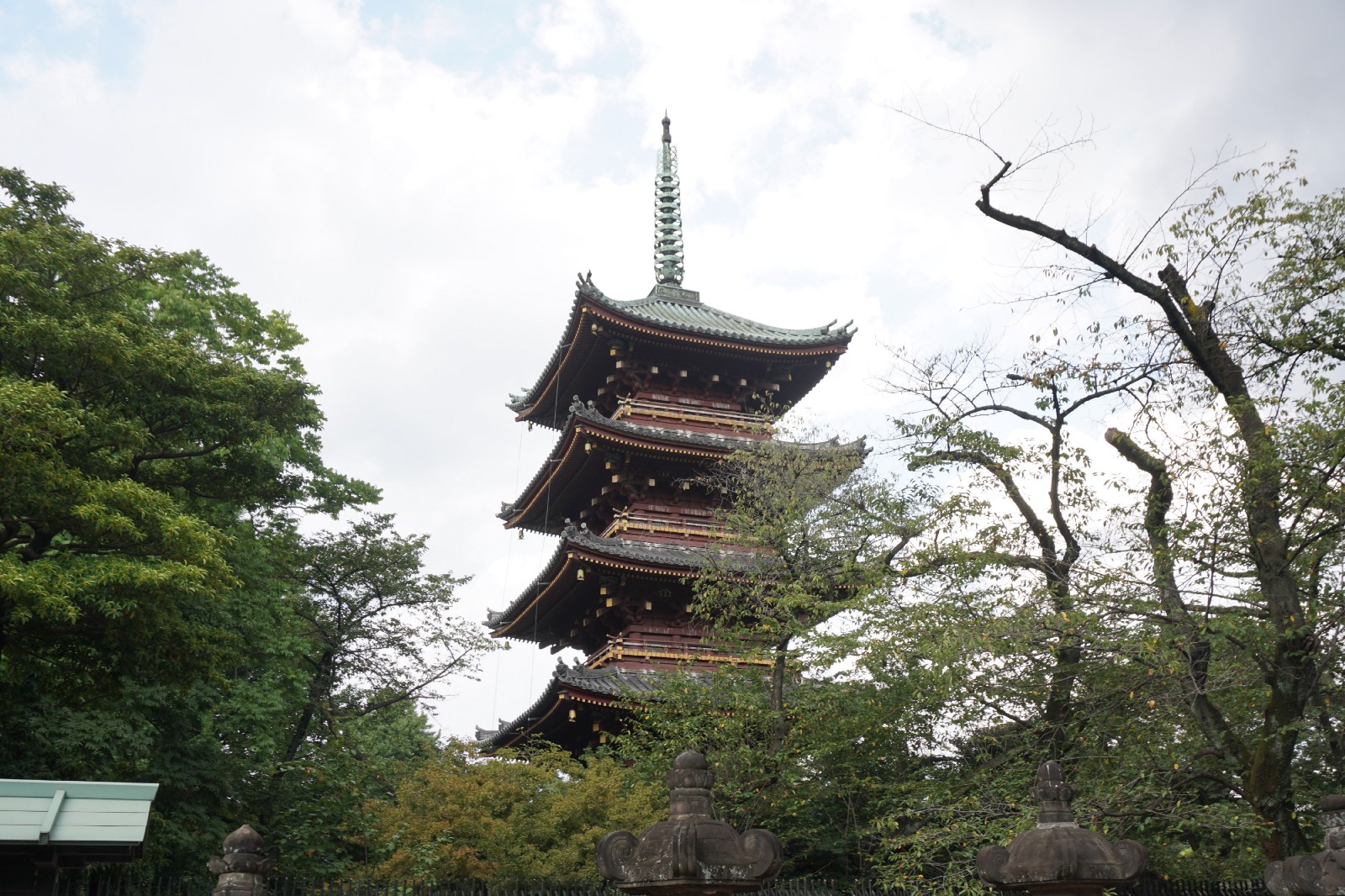 Let's start your day by walking down one of the most delightful parks in Tokyo! The massive public parks in Ueno area, Ueno Park (上野公園) holds numbers of tourist attractions such as Japan's biggest museums, historical sites (shrine & temple) and the famous zoo. You can easily spend a few hours in this pleasant park in the heart of the city. For more info about things to do in the park, please check the link below! (More info: 10 Things to Do at Tokyo Ueno Park)
Yanaka (2 hour~)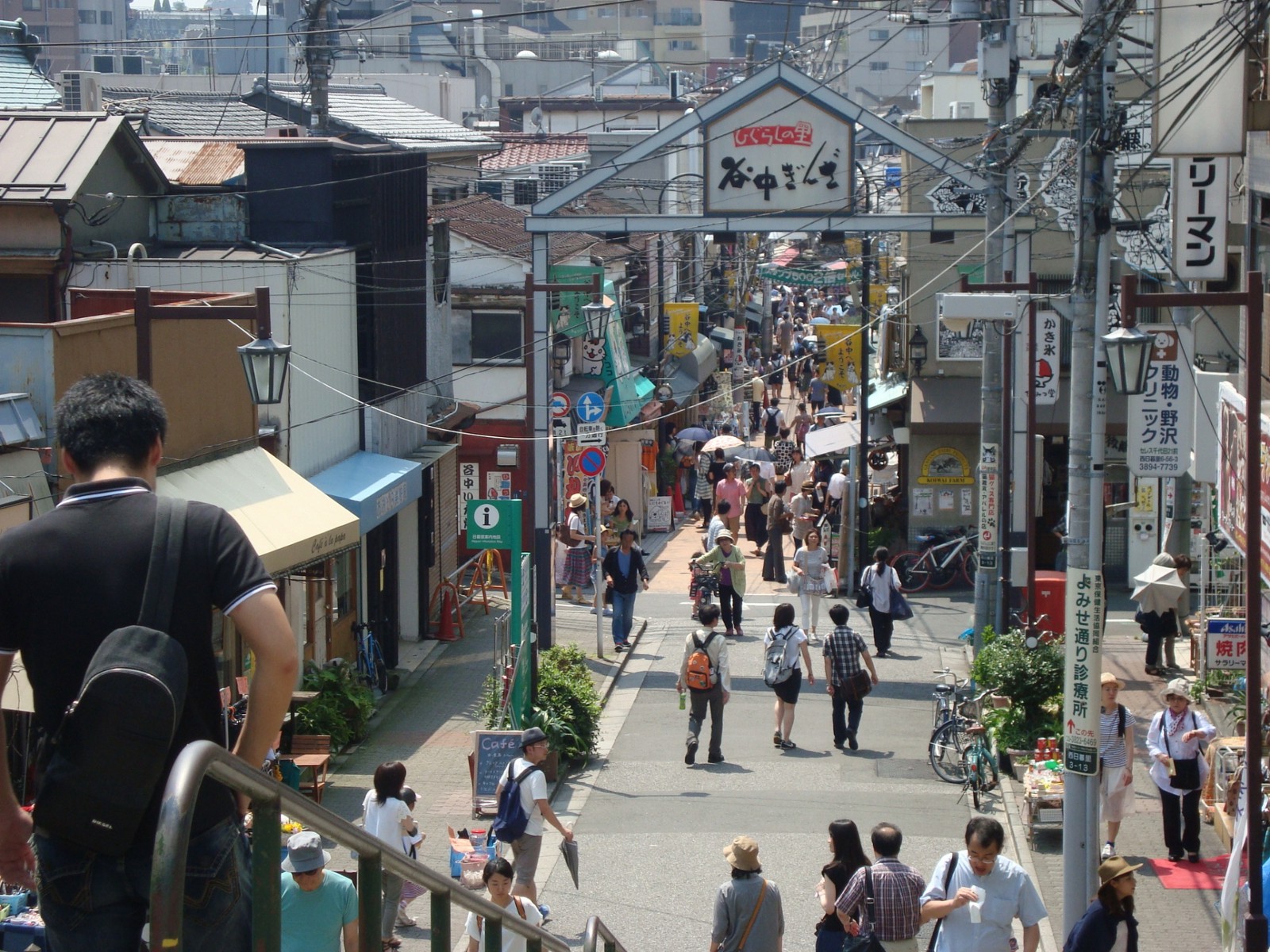 While Ueno and Asakusa areas are massive tourist attractions, the lesser known Yanaka (谷中) area is now the hidden spot for Tokyoites.
The local shopping arcade of Yanaka, "Yanaka Ginza" has great local vibes as numbers of small and retro shops, groceries, restaurants and cafes are lined. Nothing lavish or flashy, you can watch real locals shopping. It's the best place to try local street food as many stalls are along the street, and some of them offers beer and Sake, too. (More info: Yanaka Ginza: Tokyo's Best Old-Fashioned Shopping Street)
Another attraction of the area is the Yanaka Cemetery. The well-kept path along many tombs are pleasant to stroll. The main street through the cemetery, Sakura-dori Street, is lined by cherry trees flourish beautifully during the cherry blossom season.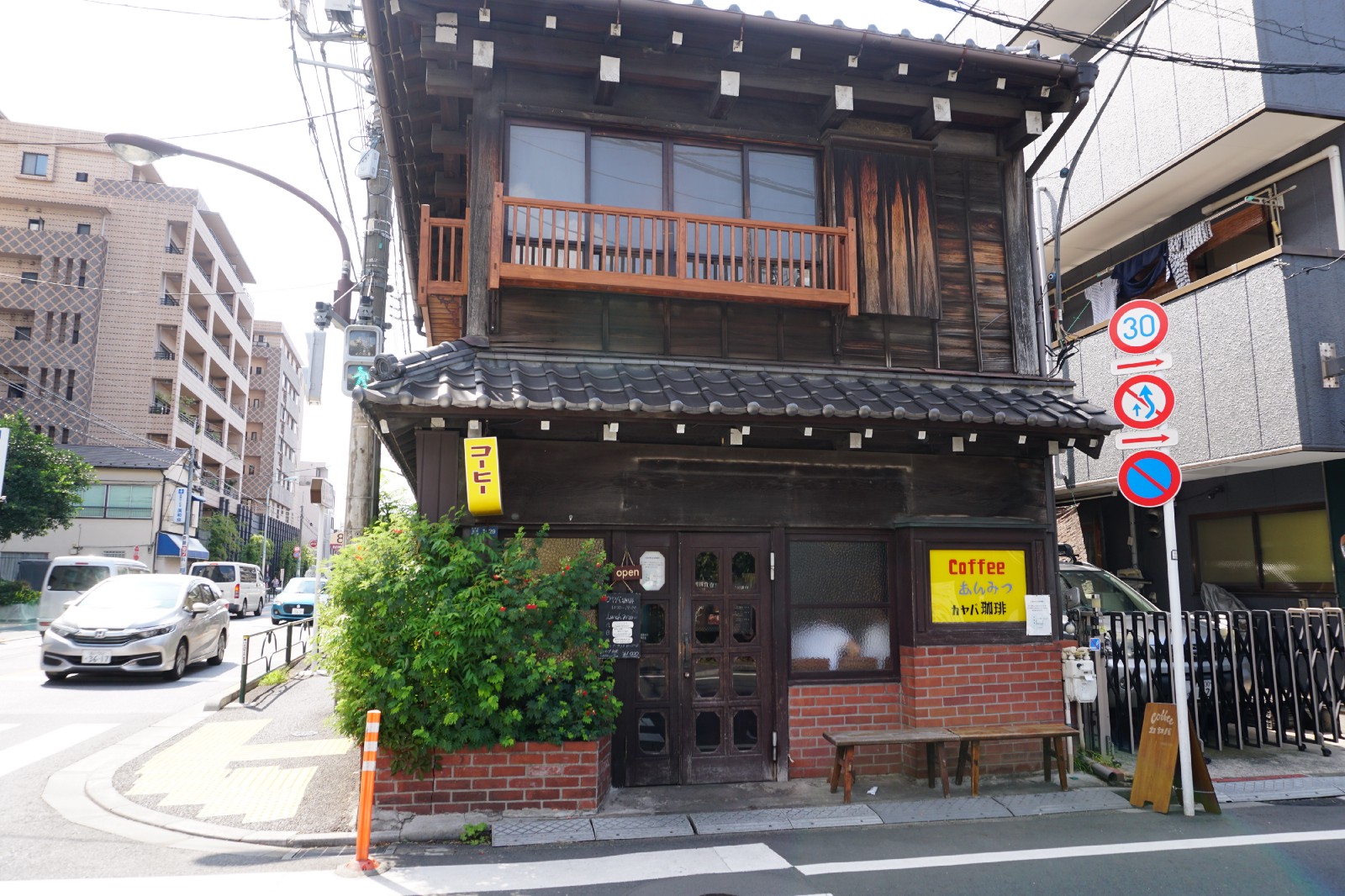 Nezu (1 hour~)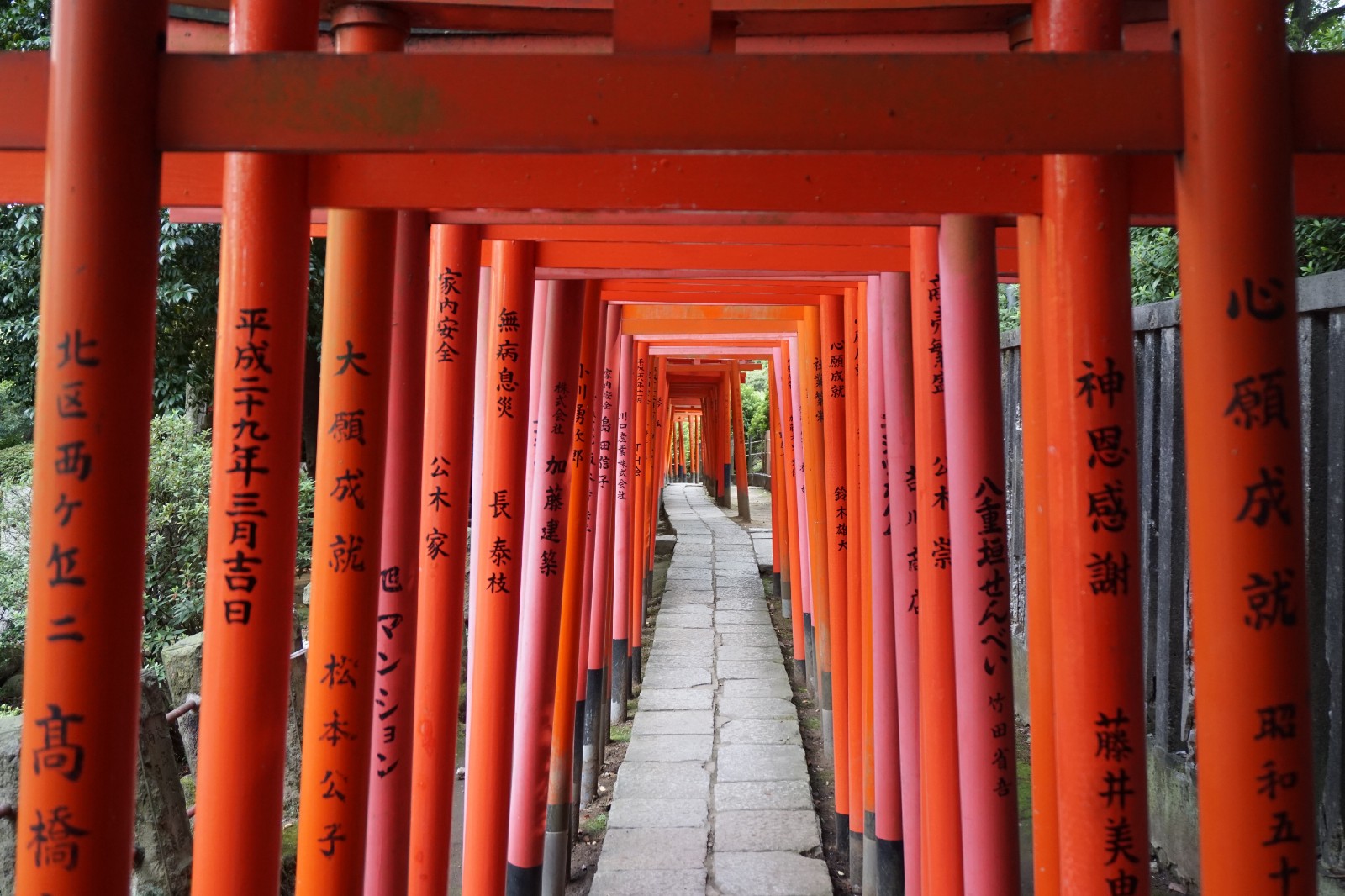 Within a short distance from Yanaka Area, Nezu is another hidden old downtown neighbourhood in Tokyo, where you can feel true local vibes. Yanaka and the surrounding neighbourhoods (Nezu and Sendagi) are called "Yanesen" (谷根千) , which is becoming hugely popular among tourists who seek for off the beaten path spots in Tokyo. (More info: YANESEN: Unspoiled Low-Key Neighbourhoods in Tokyo)
The main attraction of the area is Nezu Shrine, a.k.a. the Fushimi Inari Taisha of Tokyo, as the shrine holds a path formed by numerous red torii gates. The spacey shrine is very pleasant to walk from it's walking distance from Ueno Park. In May, the shrine is covered in azaleas in full bloom and invites many visitors. (More info: Nezu Shrine: Tokyo's Most Underrated Shrine)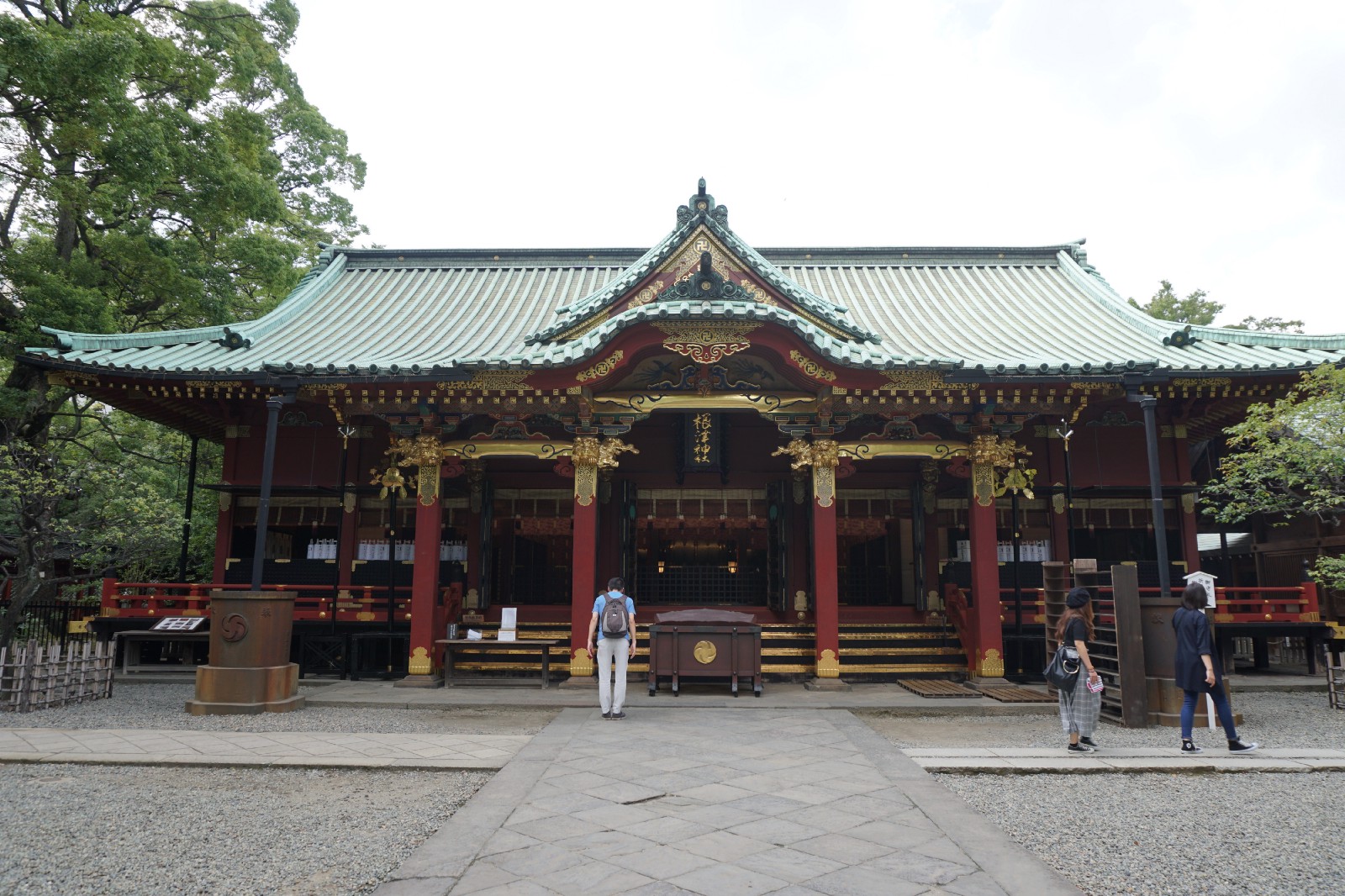 At night, let's head back to Ueno area and eat more local food! If you are looking for great restaurants in the area, check out the link →10 Best Restaurants in Ueno Area
The best way to explore Yanaka area is joining a local guided tour! Yanaka's Old Town Walking Tour by Magical Trip is a popular walking tour in Tokyo. You can explore the neighbourhood of Yanaka and experience the different side of Tokyo by visiting hidden local spots and trying local food and drinks 🙂
Check out mode details about the tour HERE ▶ Explore Japanese local life style — Nostalgic town walk Yanaka
What did you think about my suggested 2 days itinerary in the old town neighbourhoods in Tokyo?? If you are looking for more itinerary suggestions in Tokyo, you may wanna read these articles below, too!
▽ Related Articles▽
▼ Editor's Picks ▼
---