12 Best Things to Do in Ueno
From Ueno Zoo to Ameyoko Shopping Street, Best Things to Do in Ueno Tokyo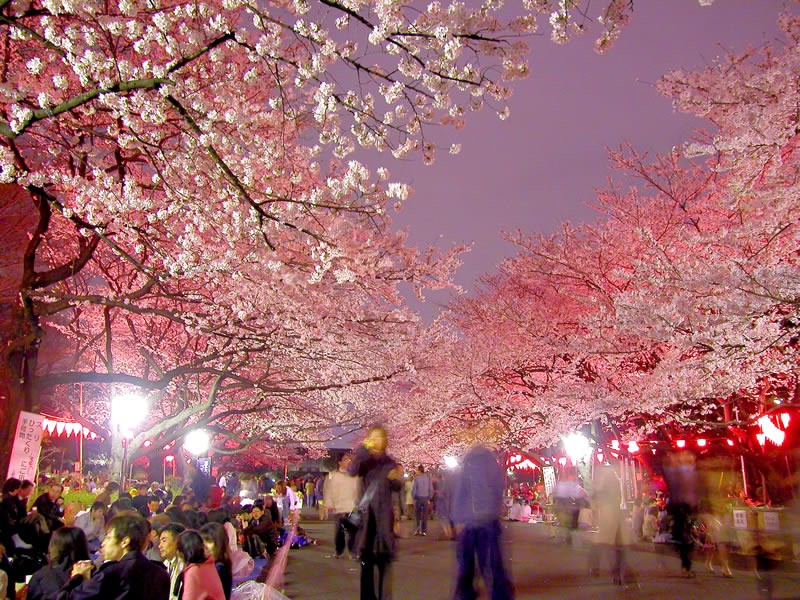 Ueno is a popular touristic area in northern Tokyo, offering great local vibes and attractions such as lively markets, a large park, fascinating museums, a zoo, photogenic shrines and more. It's also Tokyo's most popular spot for cherry blossom viewing! Here are the best things to do in Ueno, Tokyo!
1. Ueno Park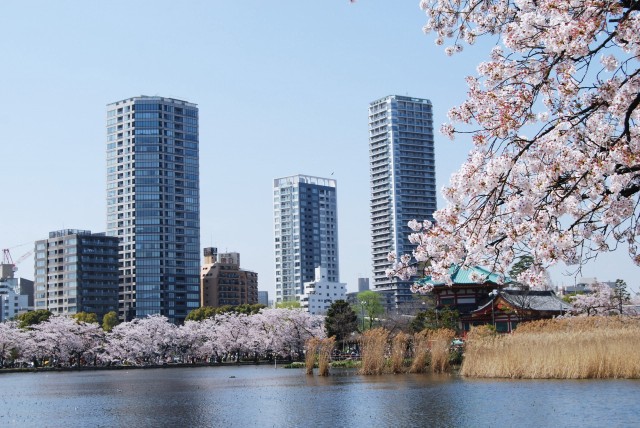 Ueno Park (上野恩賜公園) is Tokyo's central park which consists of many attractions. The most popular spot for cherry blossom viewing in all of Tokyo! It is located right in front of Ueno station and it connects to many of the major museums of the area. This might be the first place you'd like to visit when going to Ueno.
▽Don't miss the things to do in Ueno Park now!▽
2. Ueno Zoo
Ueno Zoo (恩賜上野動物園) is Tokyo's biggest and oldest zoo located inside Ueno Park with over 100 animals. The main attraction is the female Giant Panda "Xiang Xiang" who was just born in 2017 😀 The place is spacious, easy to find, and very accessible, so it's a good choice to go with a large group.
3. National Museum of Western Art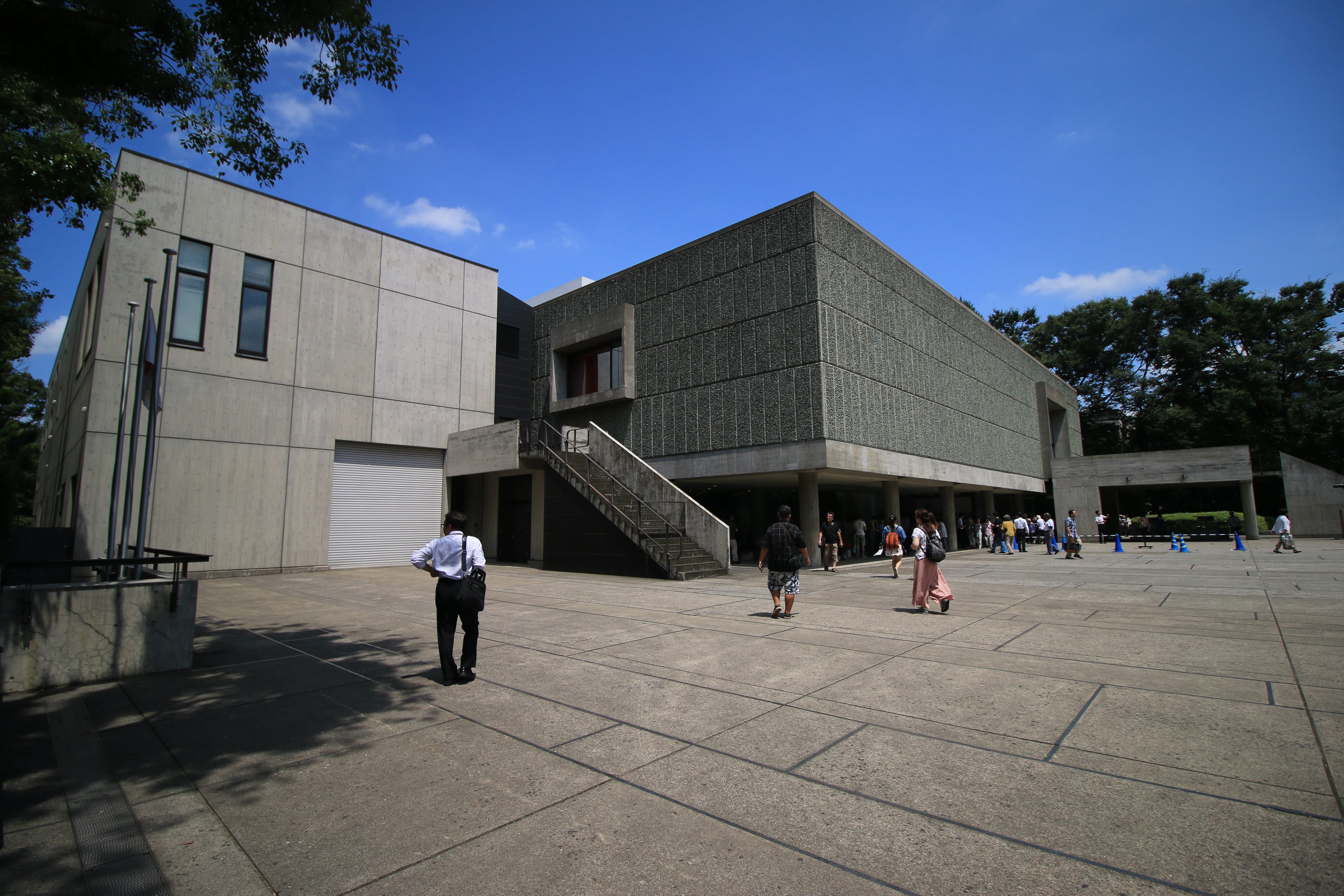 the National Museum of Western Art (国立西洋美術館) is Japan's first public art gallery specializing in Western art, mostly from the Renaissance to the early 20th century. You can find internationally renowned art and even the building itself is a work of art, which was designed by the Swiss architect Charles-Edouard Jeanneret. The museum is listed on the UNESCO World Heritage Site.
4. Tokyo National Museum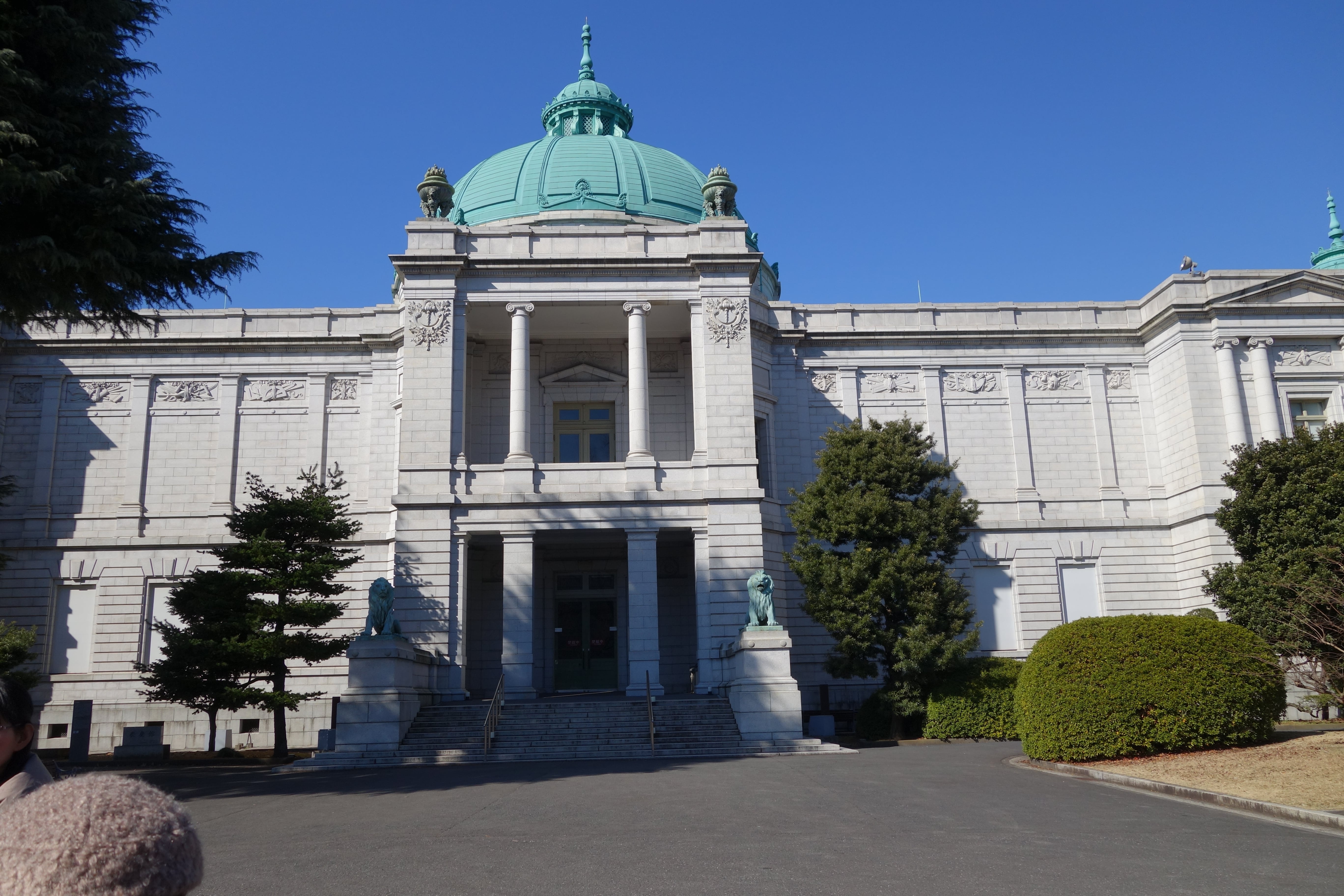 It is the oldest and largest museum in all of Japan! Opening in 1872, the Tokyo National Museum (東京国立博物館) contains over 80 national treasures and over 600 Important Cultural Properties among many more cultural and art pieces. If you're interested in Japanese history and culture, this place is a MUST!
5. National Museum of Nature and Science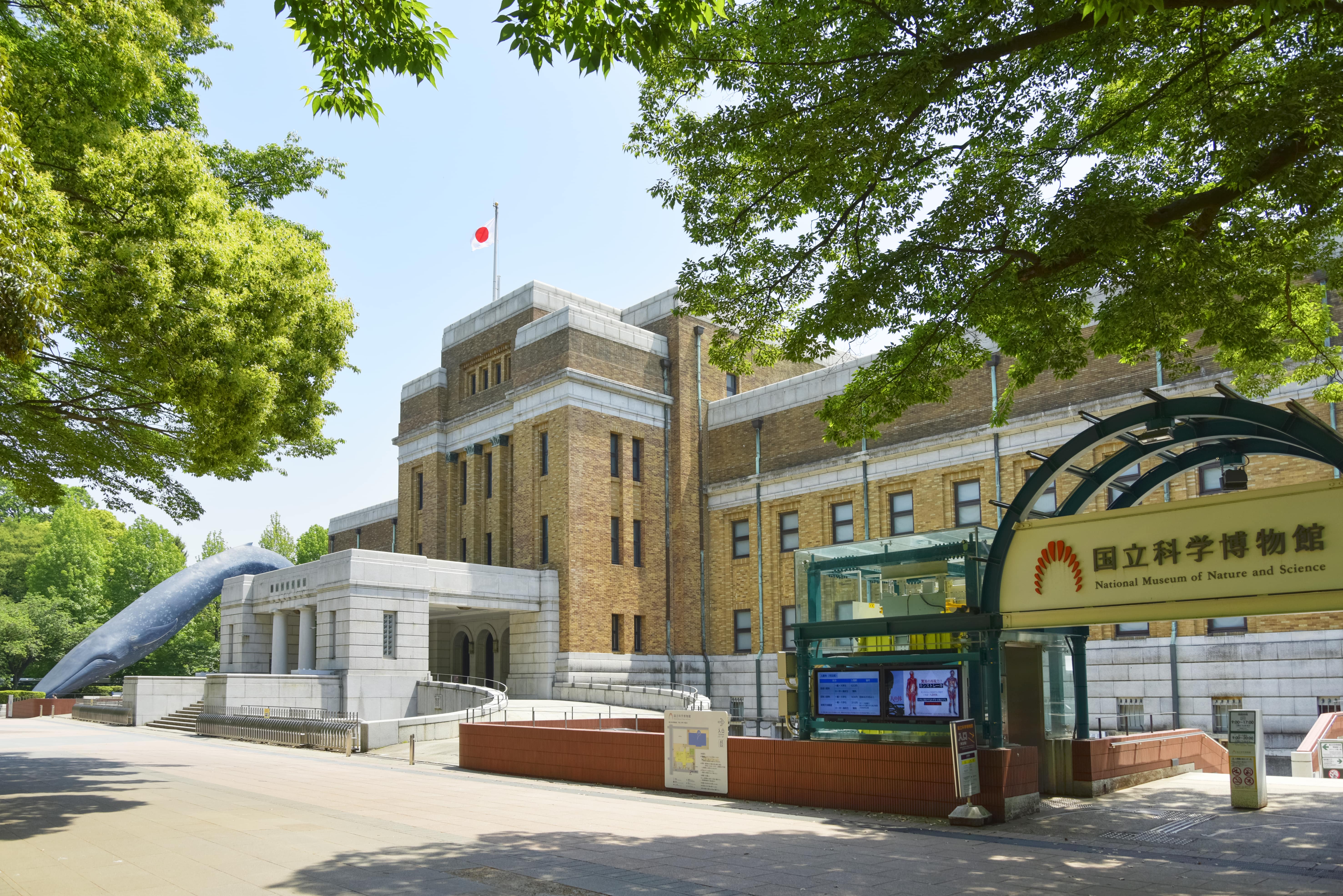 Located in the northeast corner of Ueno Park, the National Museum of Nature and Science (国立科学博物館) has a wide variety of exhibits. From prehistoric fossils and dinosaur specimens to interactive technological devices. It is a popular place to visit with the whole family. They always have great temporary exhibitions going on, so it's totally worth checking it out!
6. Tokyo Metropolitan Art Museum
Also accessible from Ueno park, the Tokyo Metropolitan Art Museum (東京都美術館) is an art museum supported by the prefectural government. It regularly has temporary exhibitions containing highly renowned art pieces. The museum has been through many reformations, the last one finishing in 2012. It includes a restaurant, museum shop, art-information room, and an art lounge.
7. Ameya Yokocho (AMEYOKO)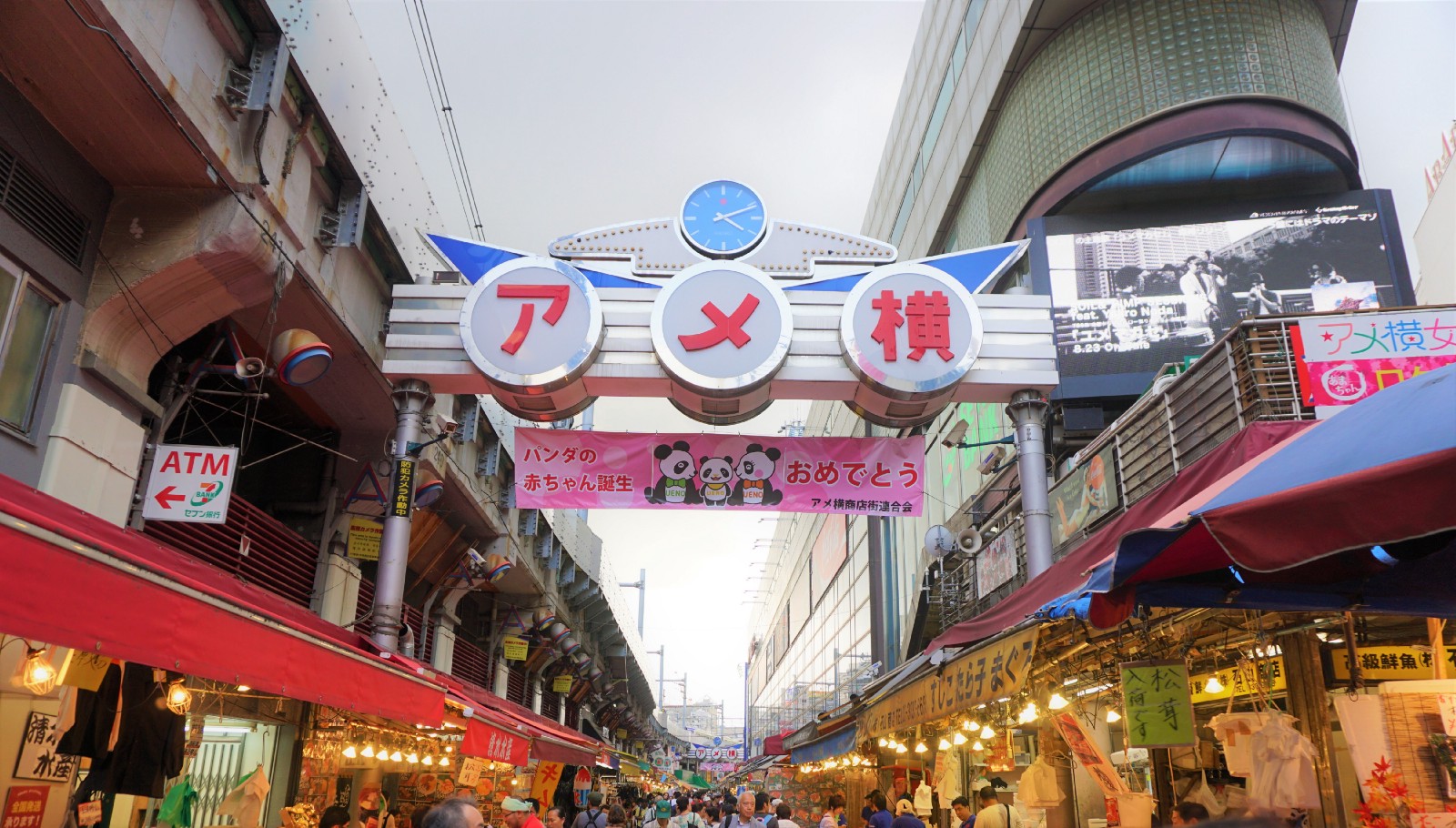 Ameya Yokocho (アメヤ横丁) or "AMEYOKO" is a shopping street that extends between Ueno and Okachimachi station. This market street with a chaotic south-east Asian vibe is a very popular place among foreign visitors 🙂 Cheap shops, delicious street foods, and a lively atmosphere. Here, you will encounter a different side of Tokyo.
Please note that some shops and restaurants in Ameyoko accept only cash for payment. If you run out of cash, do not worry. There is a convenient currency exchange at the center of Ameyoko.
8. Okachimachi Yoshiike Main Store Building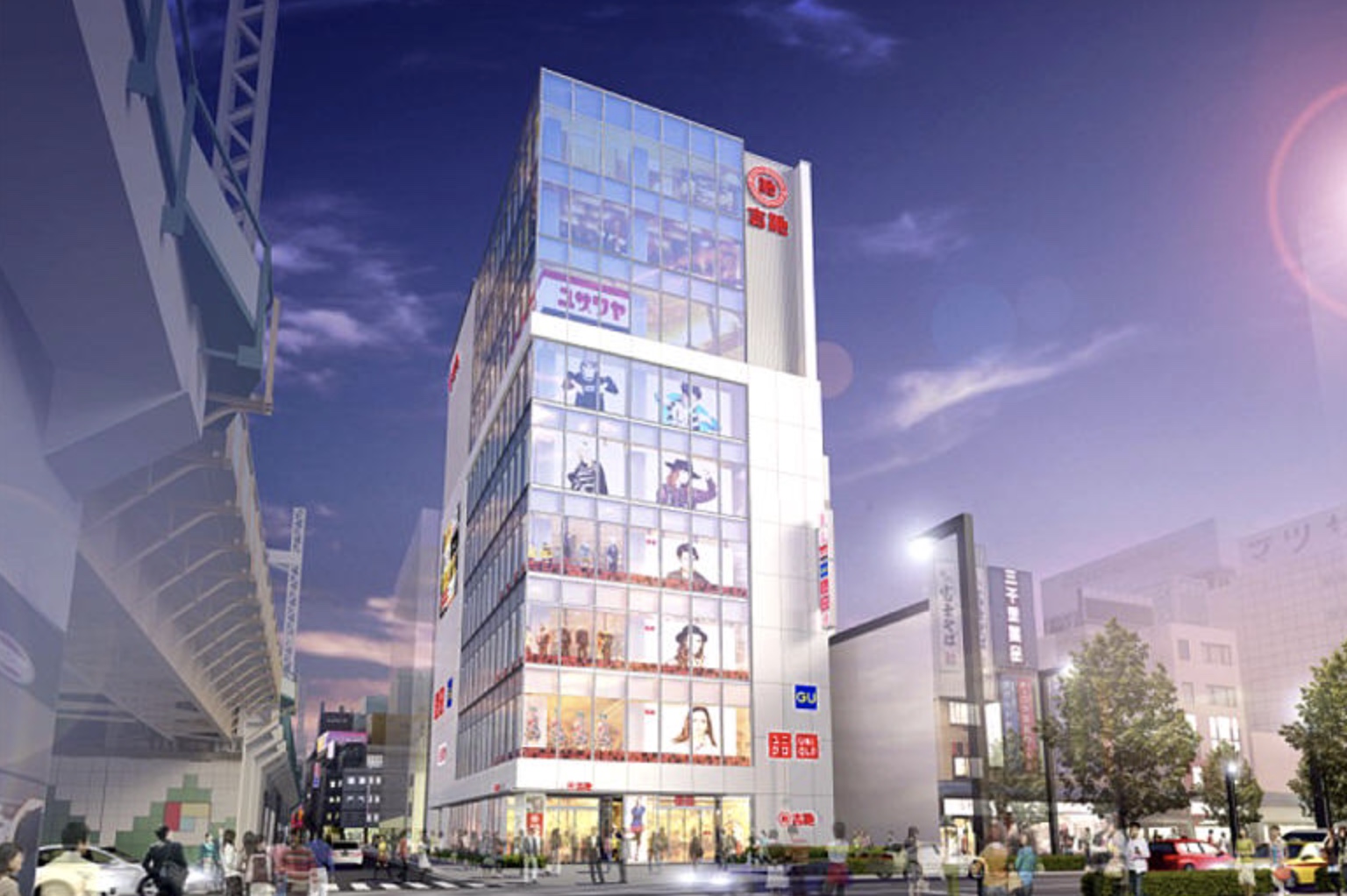 Okachimachi Yoshiike Main Store Building (御徒町吉池本店ビル) has been one of the most popular modern spots to visit in Ueno since it was opened in 2014. The new 9-story landmark located between Ueno and Okachimachi has the most famous Japanese clothing brands Uniqlo and GU on its 2-5 floors. Many people visit it for its seafood market on the 1st floor and the restaurant using the freshest ingredients on the 9th floor. There are also several restaurants on the 8th floor that features international cuisines containing Korean, Indian, Italian, Japanese, etc.
9. Kappabashi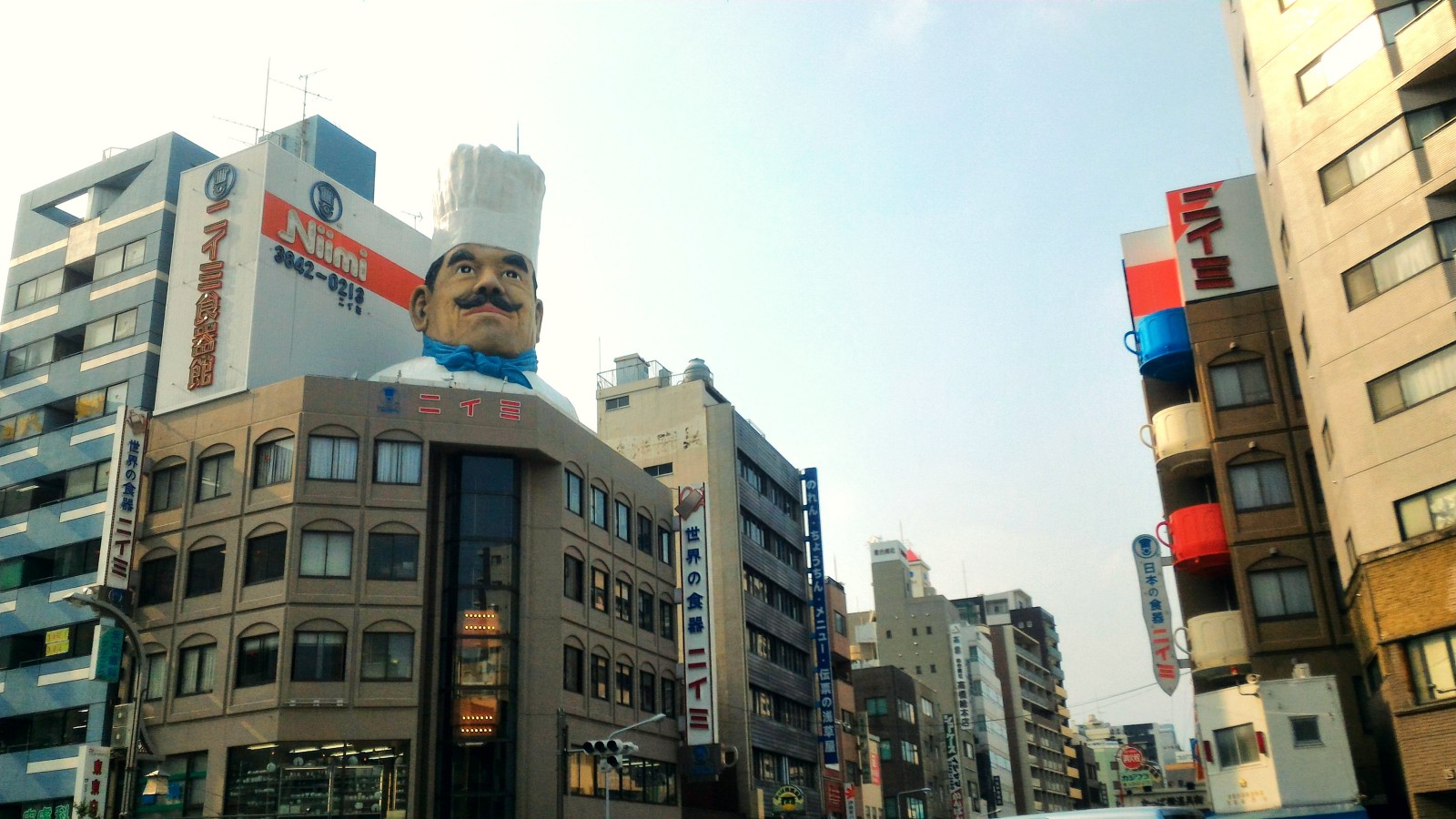 Kappabashi (合羽橋) is a street in Tokyo that stretches between Asakusa and Ueno. It is the best place to shop for chefs, with uncountable kitchen utilities as well as quality Japanese knives. You can also find spices, tables, chairs, signs, chefs wear, and food samples. It is a lot of fun to walk around these shops even if you don't work in the food industry.
10. Nezu Shrine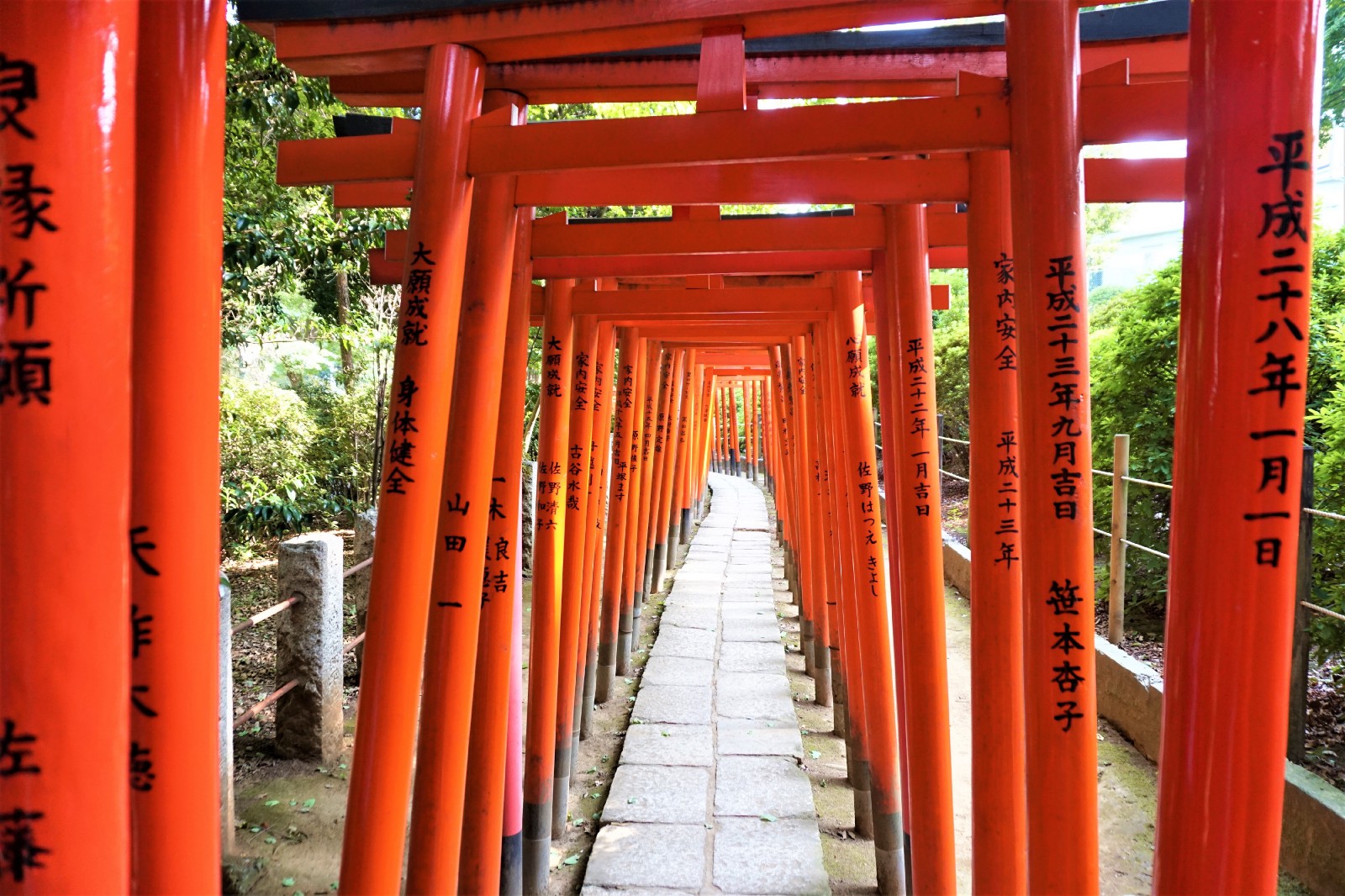 Nezu Shrine (根津神社) is a Shinto shrine located about 5 minutes by foot from Nezu station. One of the things that make this shrine attractive is that it has a tunnel of vermilion torii gates that resemble that of Kyoto. It is also known for its Azalea festival held in April to May every year. It is a photogenic place you don't want to miss if you're into photography.
11. Yanaka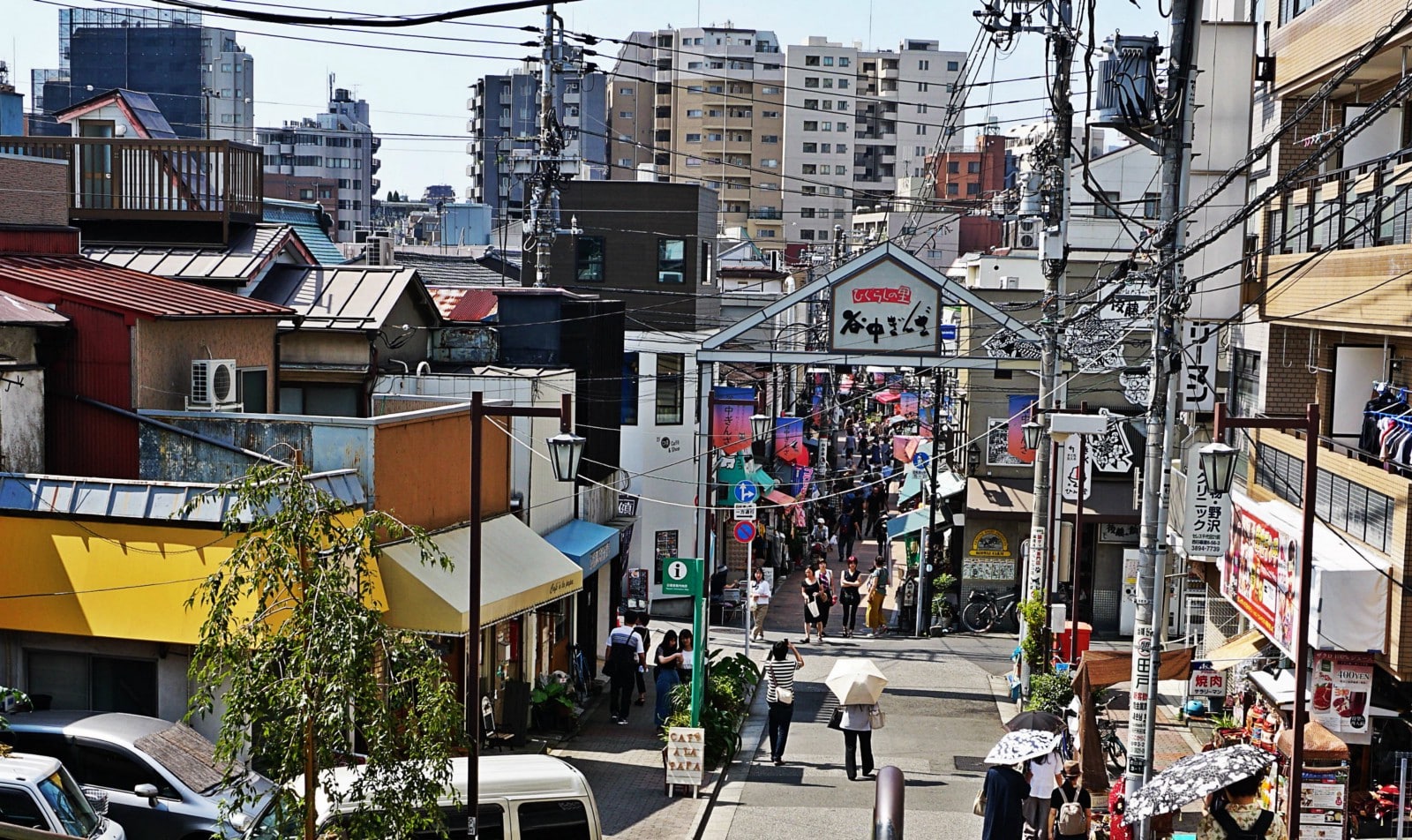 Yanaka (谷中) is one of the hottest neighborhoods in Tokyo, which is visited for its retro and nostalgic towns and local food. What you should visit the most in Yanaka is Yanaka Ginza (谷中銀座). It is an old-fashioned, Japanese-style shopping street located in the Yanaka area, which is not so far away from Ueno. Find exquisite street foods, retro-style restaurants, and for some reason, many cats. This is a great spot to explore Tokyo's true local life.
12. Yanesen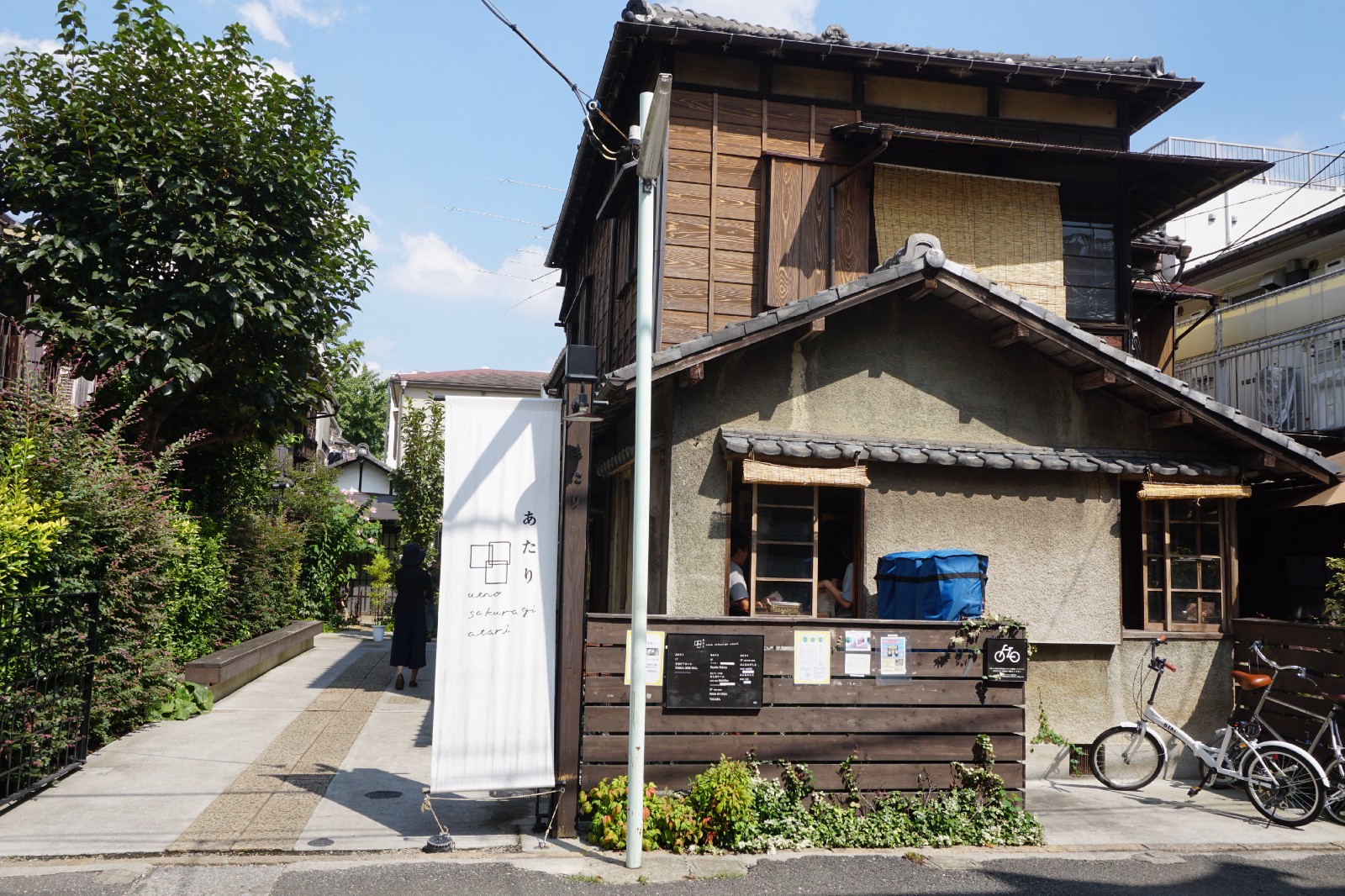 In addition to Yanaka, Tokyo's historical area Ueno includes some other attractive neighboring areas for tourists to visit. Strolling across a quiet area known as Yanesen (谷根千), which consists of three parts Yanaka, Nezu and Sendagi, is one of the nicest things to do in Ueno. There are lots of nostalgic cafes and shops in Yanesen. It has been more popular among foreign travelers for the symbolic shrine Nezu Shrine and the cozy Japanese inn Sawanoya Ryokan recently.
If you are wondering what to do in Tokyo, check this article below!
▶︎Things to Do in Tokyo
Are you also looking for the things to do in the areas nearby?
▶︎Best Things to Do in Akihabara
▶︎Best Things to Do in Asakusa
▶︎Best Things to Do in Ginza
For more information around Ueno, Please check out these articles, too!
▽ Related Articles ▽
▼ Editor's Picks ▼
---