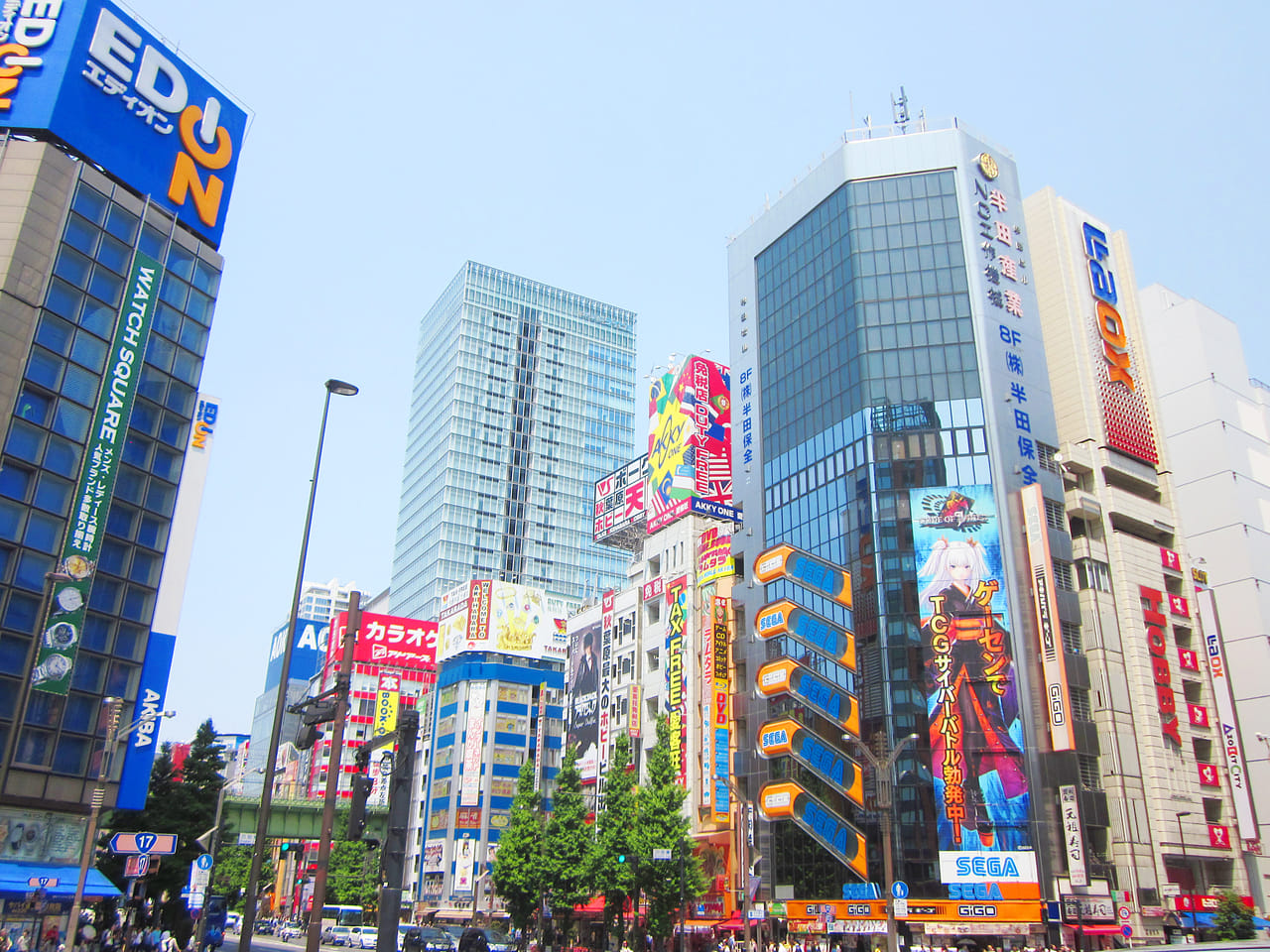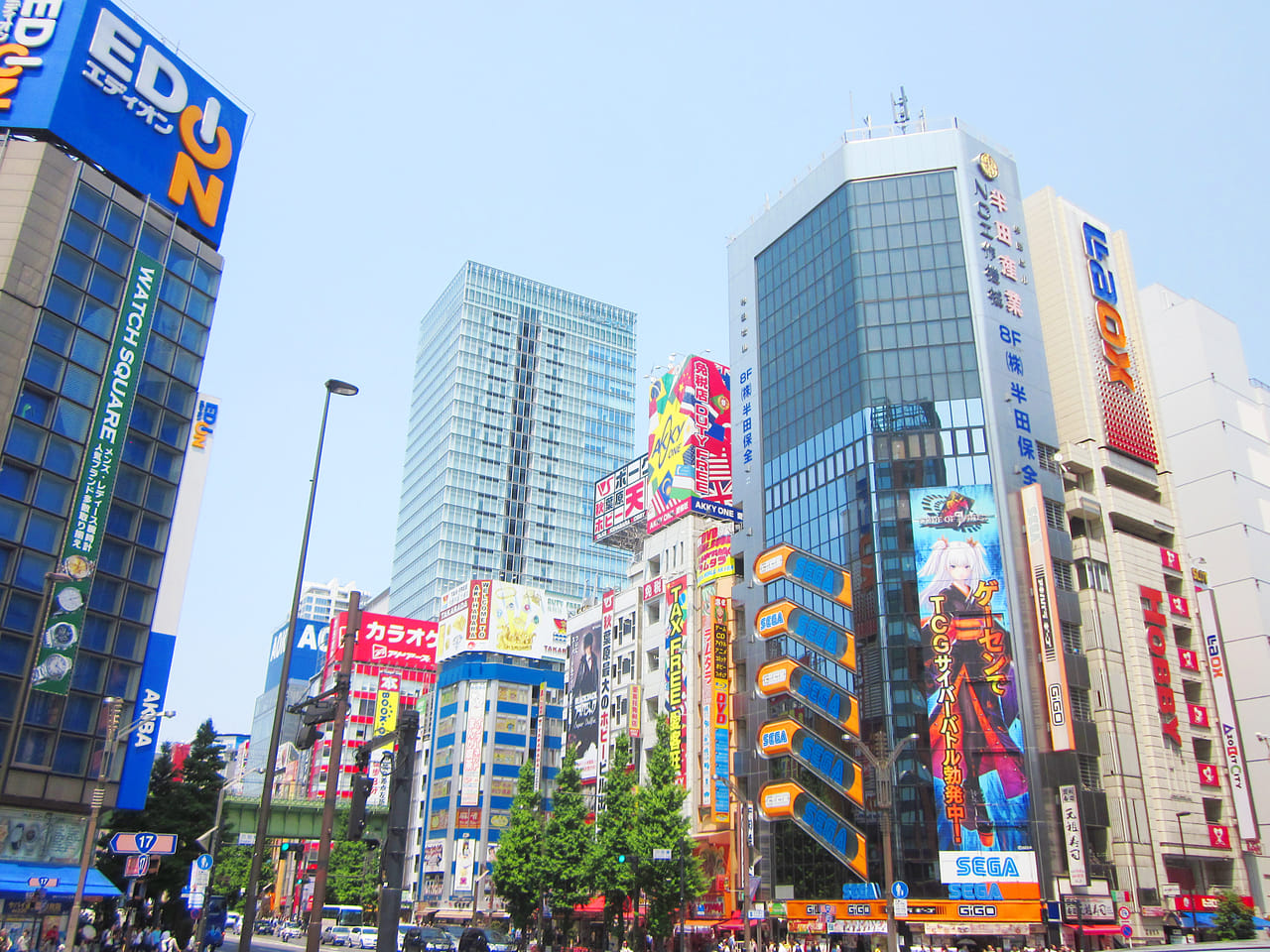 Akihabara
Akihabara is the mecca of Otaku culture. If you like Manga, Anime, Games, and any other Japanese pop-culture related things, this is the town for you. The stores handling Manga and Games in this area are so specialized, that there are some rare items you can only find in Akihabara.
Akihabara is also famous for its many electronic devices' shops. It all started after WWII when merchants handling radio parts started to gather in this town. Back then it was famous for being a black market. But now it has evolved into the "place to go" for purchasing electronic devices, to the point that Akihabara is referred to as the "Electric Town". In fact, right in front of the train station stands one of the largest electronic appliances store.
There are various cafes where you can enjoy unique experiences. You will be attended by waitresses dressed in cute maid costumes at maid cafes and can enjoy the company of owls, cats, or other animals while you have your coffee at animal cafes.
Nearby you can also visit one of the most important shrines in the east side of the Central Tokyo area, which is Kanda Myojin Shrine.