10 Best Things to Do in Kanda
Kanda Travel Guide: What to Do in Kanda, Tokyo Now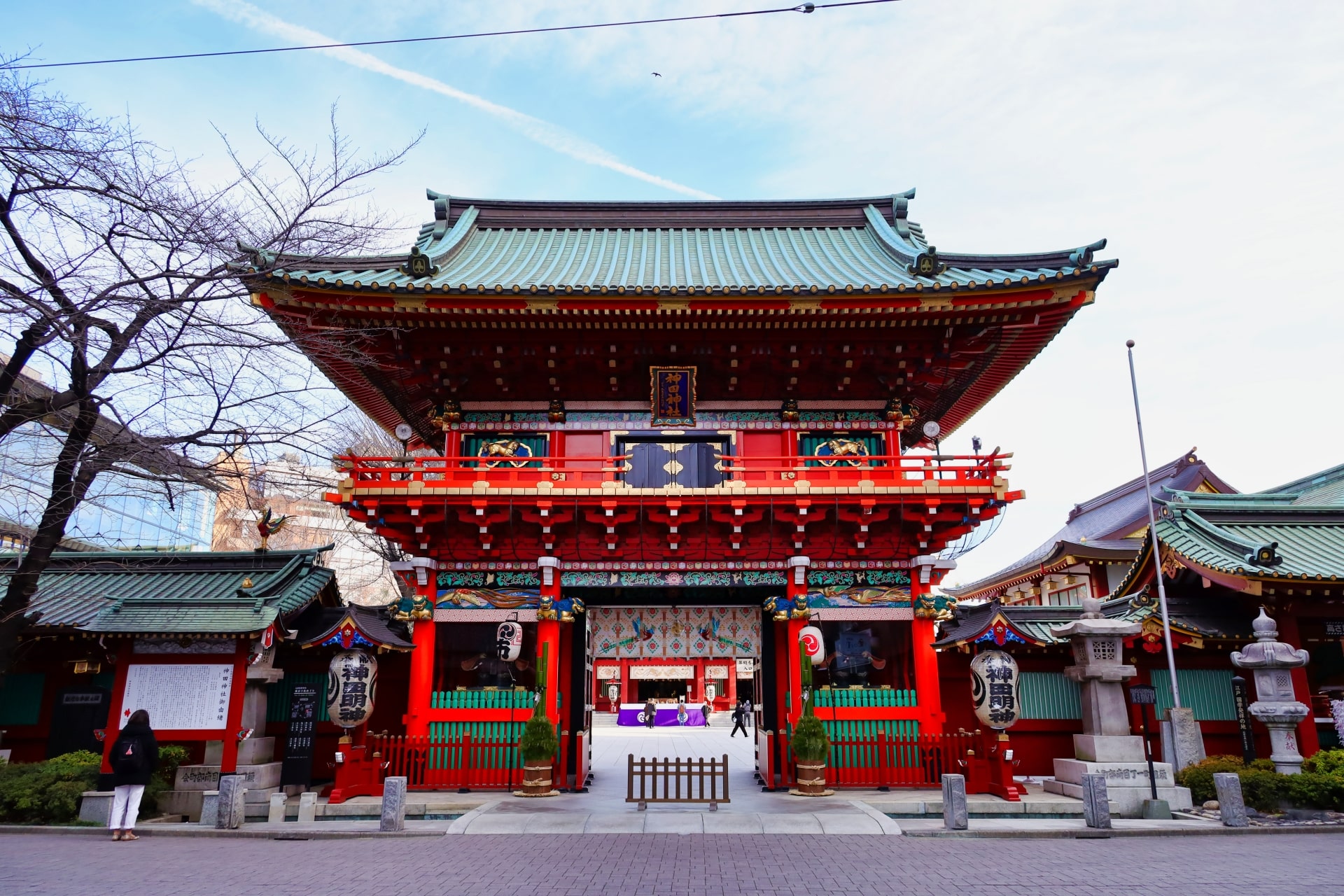 Kanda is one of the main towns in Chiyoda ward which is the smallest ward among the 23 wards. Chiyoda ward is called the center city of politics, administration, and judiciary because there are a lot of Japanese functional institutions like the Imperial Palace and the National Diet of Japan.
Kanda has 6 universities and has developed into an academic town. With the increasing number of universities, more and more new cultures were generated and spread by many students.
As a result, now Kanda is familiar as a cultural town. There are a lot of secondhand book stores, sports shops, instrument shops, and so on. Kanda also has many good food cultures like curry, soba, and craft beer.
Now, let's find the best things to do in Kanda.
1. Kanda Myojin Shrine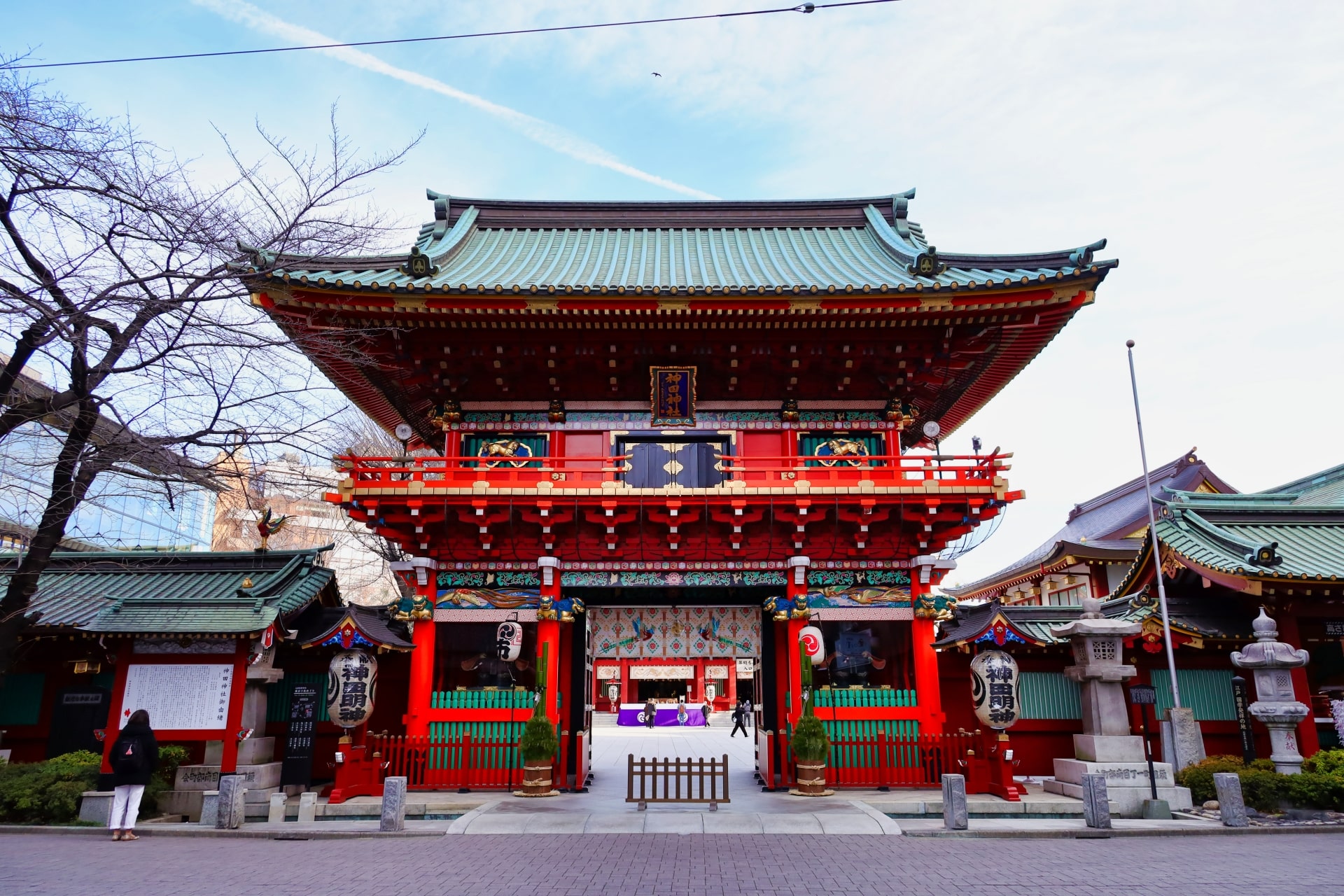 Kanda Myojin Shrine is one of the most famous spots in Kanda and enshrines 3 Gods. In the Edo period, it had the rule as a guardian deity of the whole Edo district. As an embodiment of that, a Kanda festival started in the 1600s. The Kanda Festival, also known as Kanda Matsuri in Japan, is one of the biggest Japanese festivals, and is held in the middle of May every other year. Reitaisai is the biggest event of the Kanda festival on the 15th of May.
Since a lot of anime came out which have the base on Kanda Myojin Shrine in the 2010s, many fans of them have visited here. In 2019, Kanda Myojin Shrine was certified as "the 88 meccas of anime in Japan which we want to visit".
2. Maach Ecute Kanda Manseibashi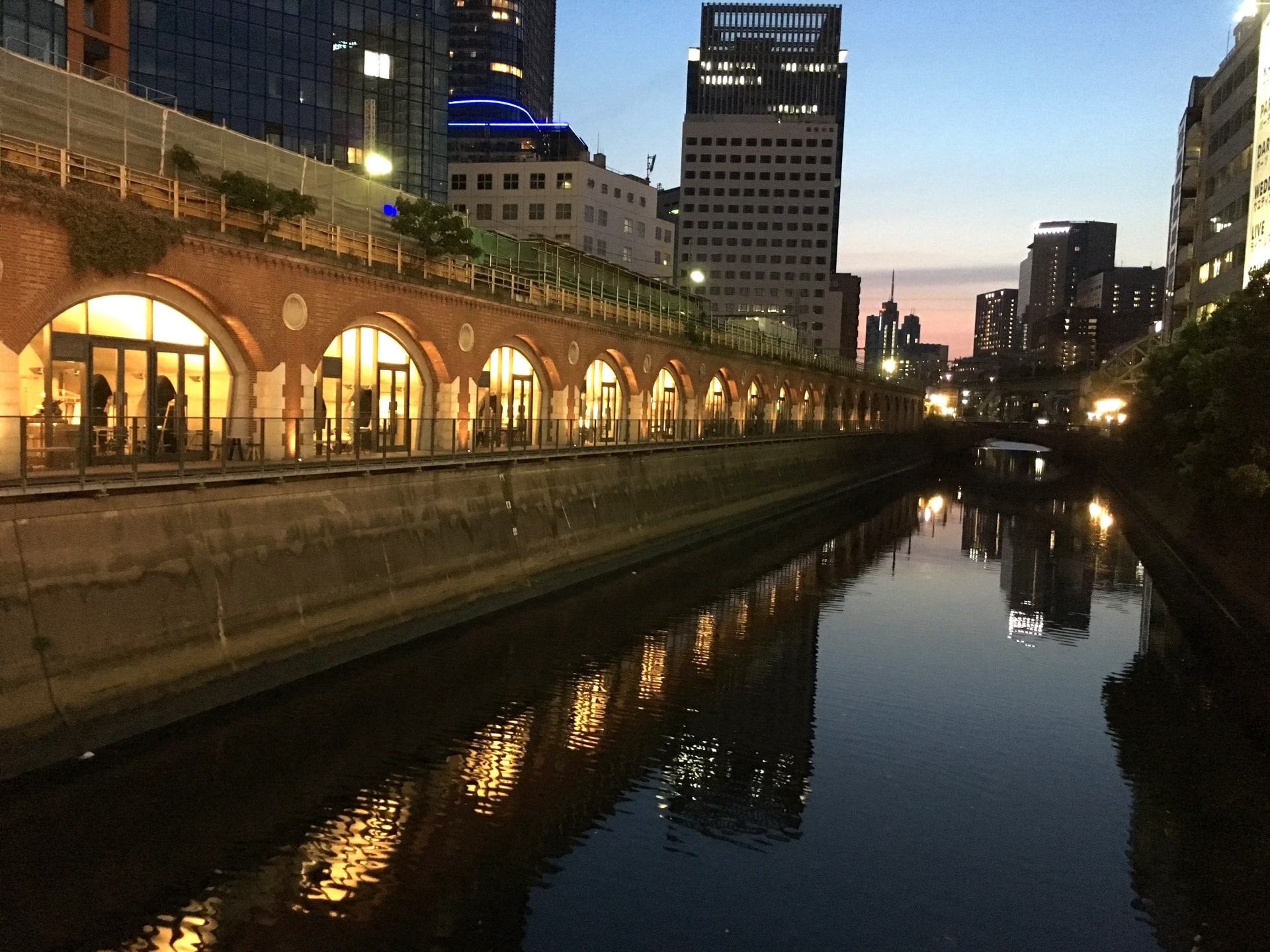 Maach Ecute Kanda Manseibashi is a cultural commercial facility in Kanda. It was built by renovating the past Manseibashi station in 2013. Manseibashi, whose red bricks are so impressive, was built in 1912, and the Manseibashi station used to be between Kanda station and Akihabara station.
There are many features of the station like stairs, walls, and platforms as they were. The stair of 1912 was made with thick rocks, on the other hand, the other one in 1935 with concrete. Each of them is one of the popular spots in this facility, especially among the fans of trains.
In N3331 on the 2nd floor, you can enjoy lunch or drink at night. There used to be a platform, so you can see trains on both sides through the windows. You also can enjoy an amazing night view around the Chiyoda area.
▽More information about Manseibashi▽
3. Various curry restaurants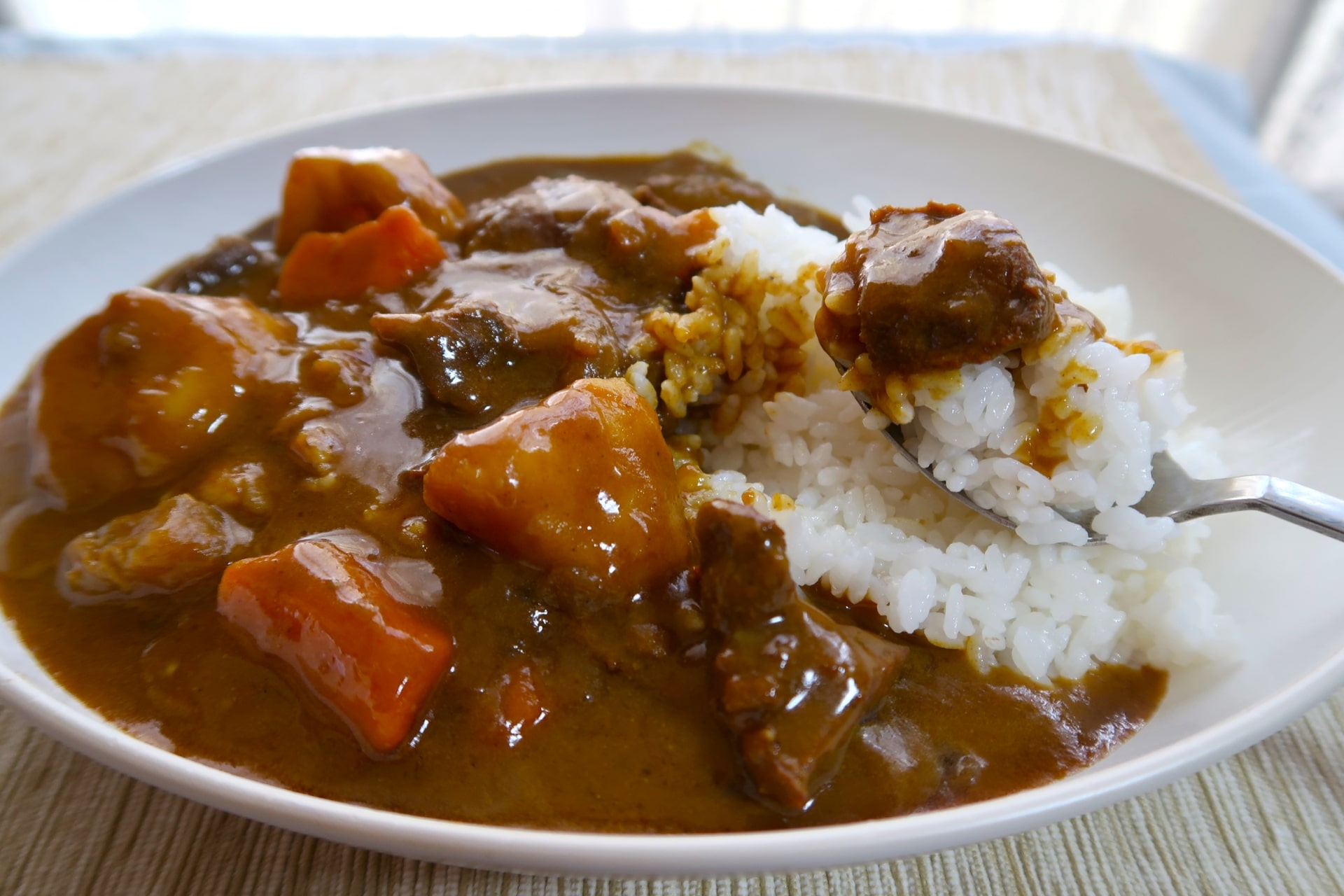 Curry has been very popular among students for its quantity at a reasonable price. Kanda has more than 400 curry restaurants and now is known as a curry town. Kanda Curry Grand Prix is held every year to choose the best curry restaurant in the Kanda area since it started in 2011.
Bondy, the origin of the curry town in Kanda, was the first champion in 2011. Bondy has been loved as a high-quality Western curry restaurant since 1978. The most popular dish is chicken curry. The collaboration of the melting sauce with many selected spices and fruits and their best crispy chicken is awesome.
The latest champion in 2019 was Akihabara Karigari. Their coconut Thai curry which they add Japanese touch to attracts many people. You also can enjoy drinking at night there.
The stamp tour in Kanda curry town is available from August or September to the middle of December every year. You can walk around the town and eat many different curries. Let's find your favorite one.
4. Traditional Soba Noodle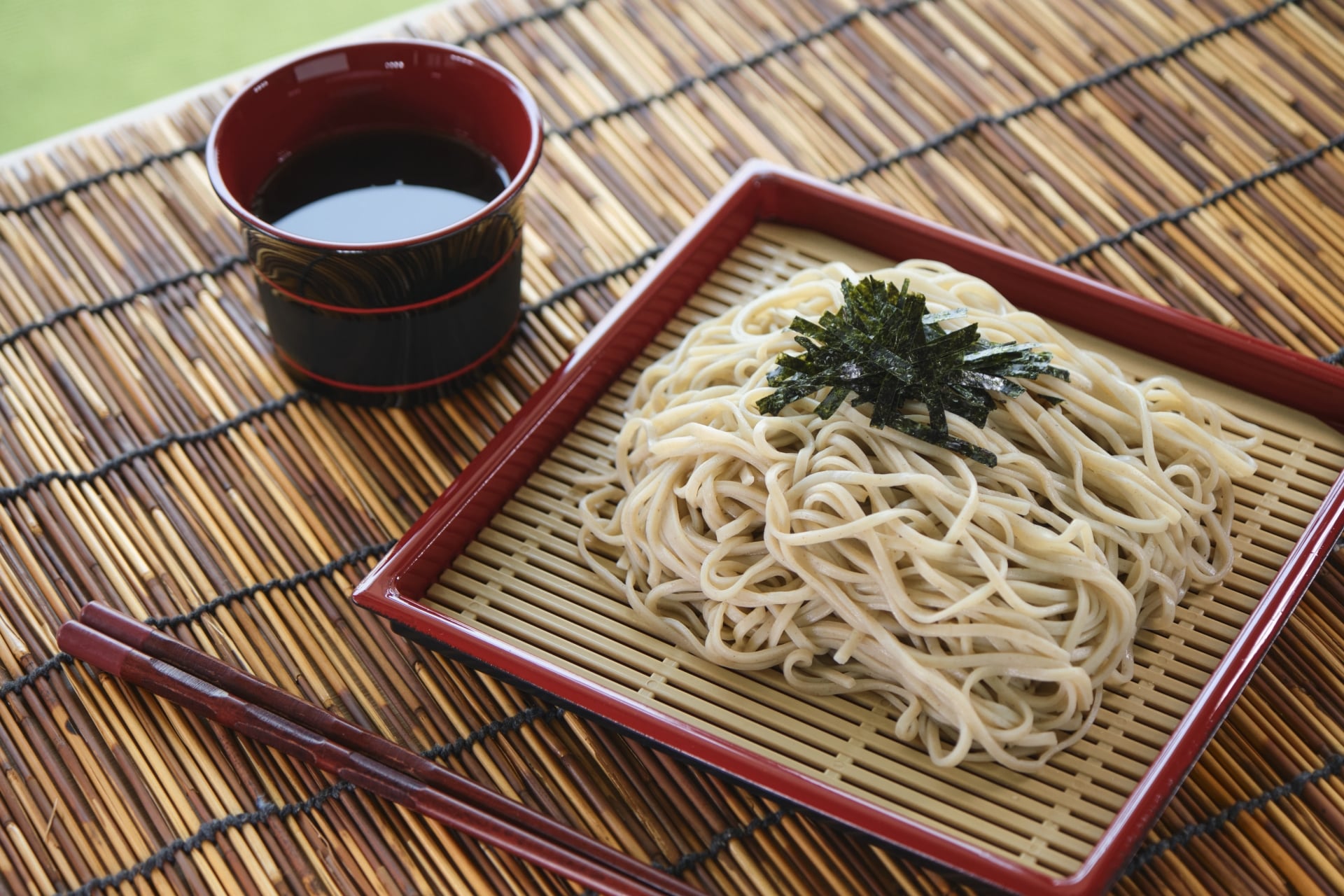 Soba Noodle is one of the Japanese traditional foods and has been loved by many people since the Edo period. Its origin is thought in Kanda and there are many Soba restaurants from long-established stores to chain stores.
Kanda Yabu Soba was one of the 3 biggest Soba restaurants together with Sunaba in Osaka and Sarashina in Nagano. It still has been a popular Soba restaurant since 1880. Their Soba is made with buckwheat flour and wheat flour at a ratio of 10:1. Chewy noodle with its hot strong taste soup is a reason why it is so popular.
The current main Soba, however, is made with buckwheat flour and wheat flour at a ratio of 8:2, "Nihachi Soba". Kanda Sarugakucho Asanoya is one of the most famous Nihachi Soba restaurants. You can enjoy not only their amazing Nihachi Soba but also the nostalgic atmosphere of Edo. You should try the owner's best recommendation, Gobo-Ten.
5. Tasting craft beer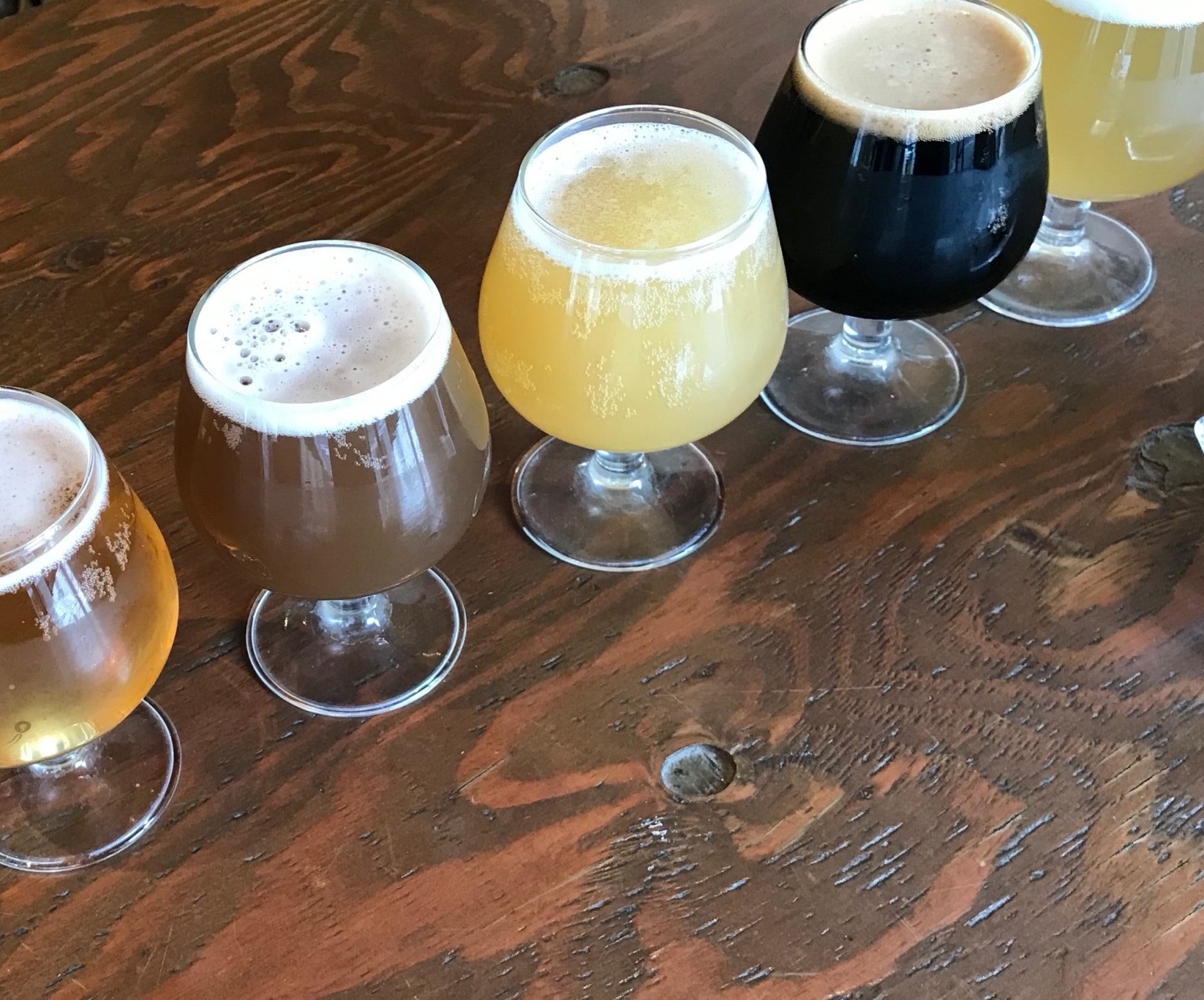 Kanda is also the fierce battlefield of craft beers. Craft beer is small-scale, independent, and traditional beer. It is divided roughly into refreshing Rugger beer and fruity mild Ale beer.
Craft Beer Market Kanda has 30 kinds of craft beer. Its main dish of Rum meat would accelerate your drinking pace. You can get there only in 30 seconds from Kanda station.
Green Tea Restaurant 1899 Ochanomizu, which is the main restaurant of the hotel Ryoumeikan, offers Green Tea Beer 1899. According to its concept of relaxing time with Japanese tea, it offers Japanese food experiences related to Japanese tea. Though it sounds surprising, the bitter taste of green tea and beer is very popular. Why don't you try such a rare combination?
6. Yushima Tenjin Shrine (Yushima Tenmangu)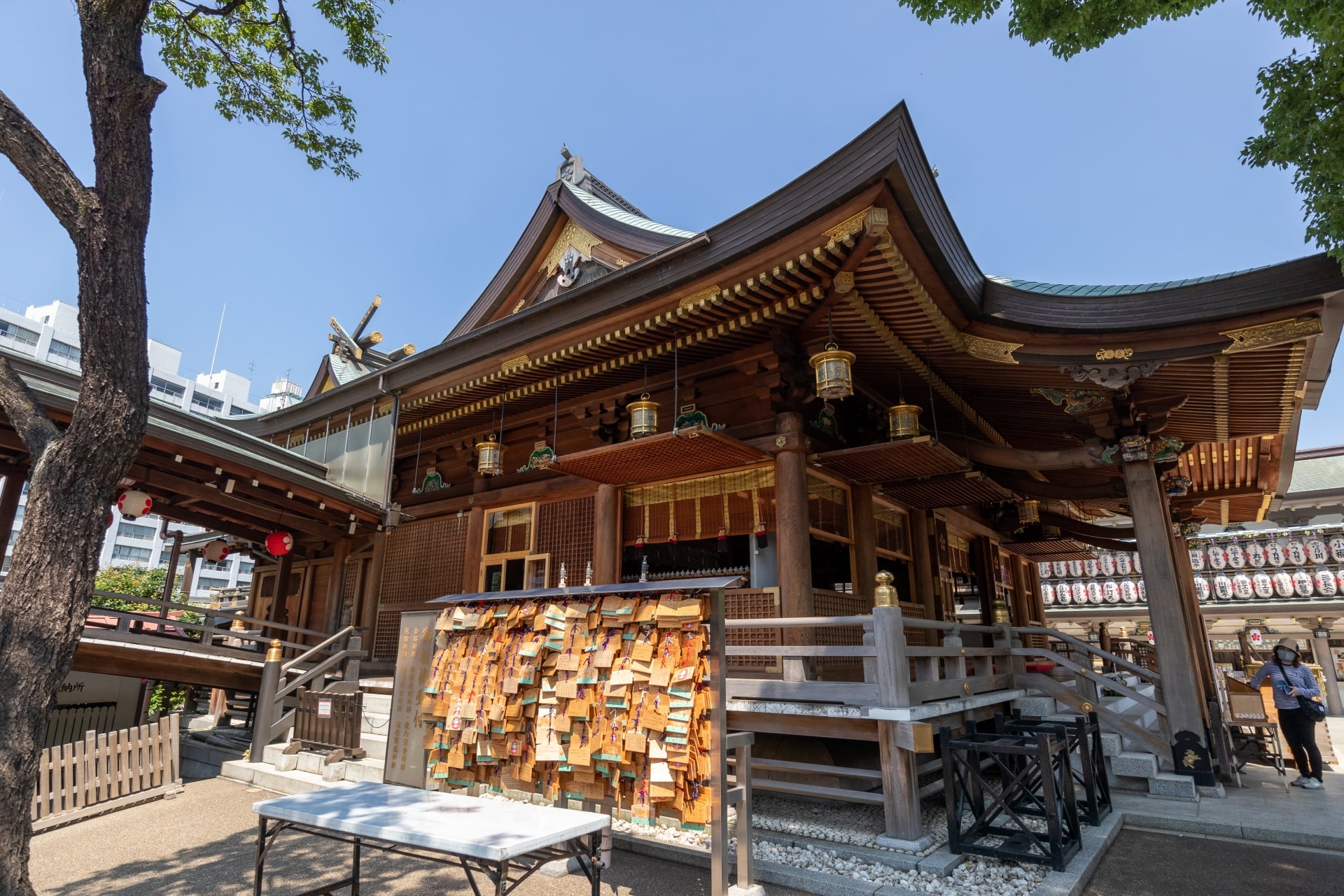 Yushima Tenjin Shrine enshrines Michizane Sugawara who is known as a god of study. Many students visit here to pray for success during an examination period. They also come to appreciate it if they could pass their exam.
In its precincts, there are more than 20 kinds of plum trees. In spring, the Plum festival is held and many people come to see it.
Every 2 years on the 25 th of May, a festival, which is one of the main events in this town, is held. People walk around the town carrying a Mikoshi. There are many street stalls as well.
7. Yushima Seido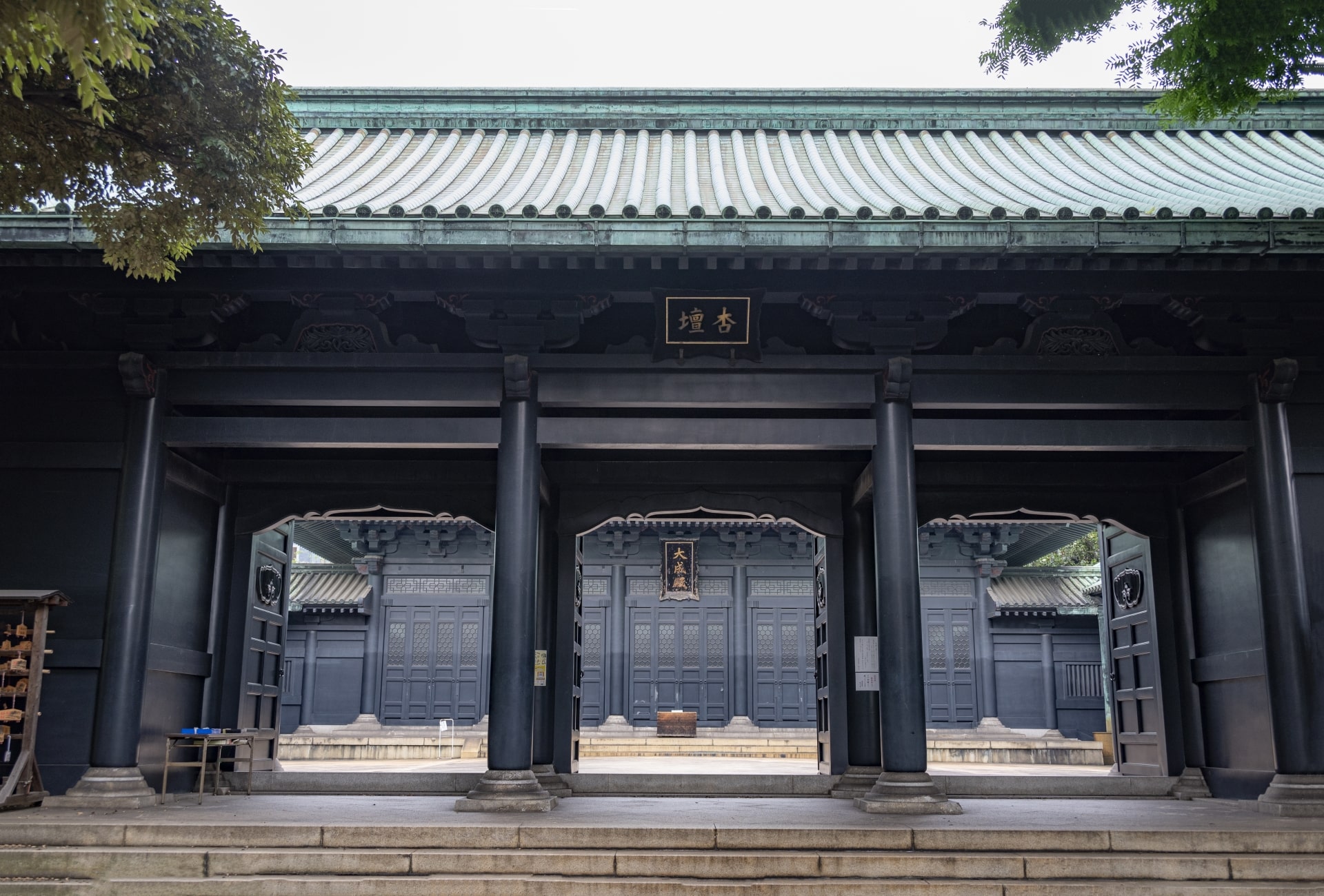 Yushima Seido was built as a Confucius Temple in 1690 by Tsunayoshi Tokugawa. It was the main place for studying. It's considered as the beginning of school education in Japan and is certified as a national historic site.
You can see the biggest statue of Confucius in the world and 4 statues of Confucius's apprentices in the main palace. The main palace is available only on weekends and national holidays. Many students visit here to pray for their success at the same time they go to Yushima Tenjin Shrine.
8. Shopping for musical instruments in Ochanomizu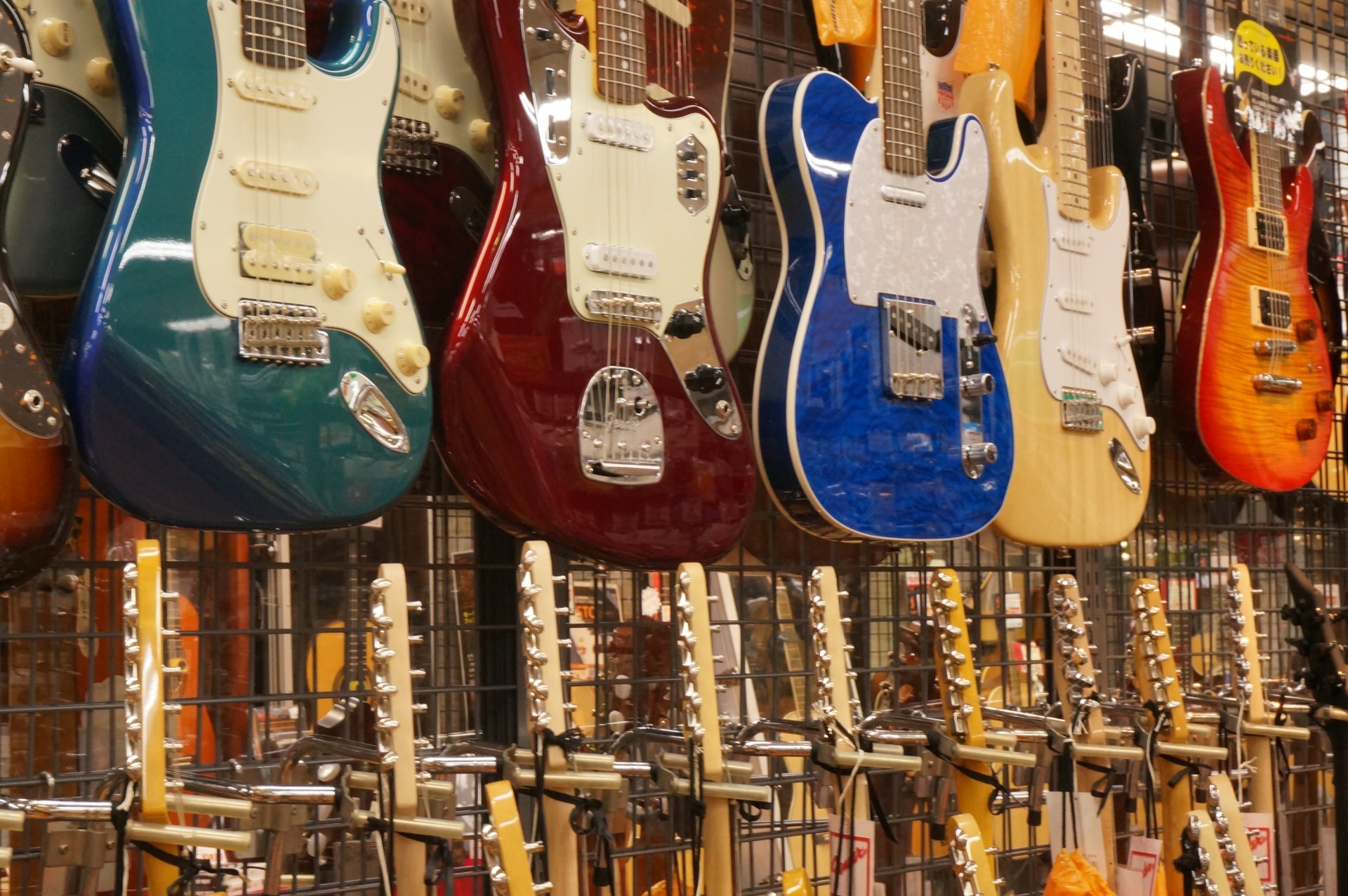 Ochanomizu is famous as a music area in Kanda. Due to increasing the popularity of JAZZ in the 1930s, many musical instrument shops were born in Ochanomizu. The number of them is currently more than 40. There are both wind and stringed instrument shops so that you can find whatever you want.
Ishibashi Gakki is one of the oldest instrument stores in Ochanomizu. It handles not only new instruments but used ones so that even students can buy them at a reasonable price. That's why it has been loved for a long time.
Taniguchi Gakki used to specialize in harmonicas and accordions. Now it specializes in guitars and bases for left-handed people. If you're left-handed, you should go there because there are few shops which have instruments for the left-handed.
9. Used bookstores in Jimbocho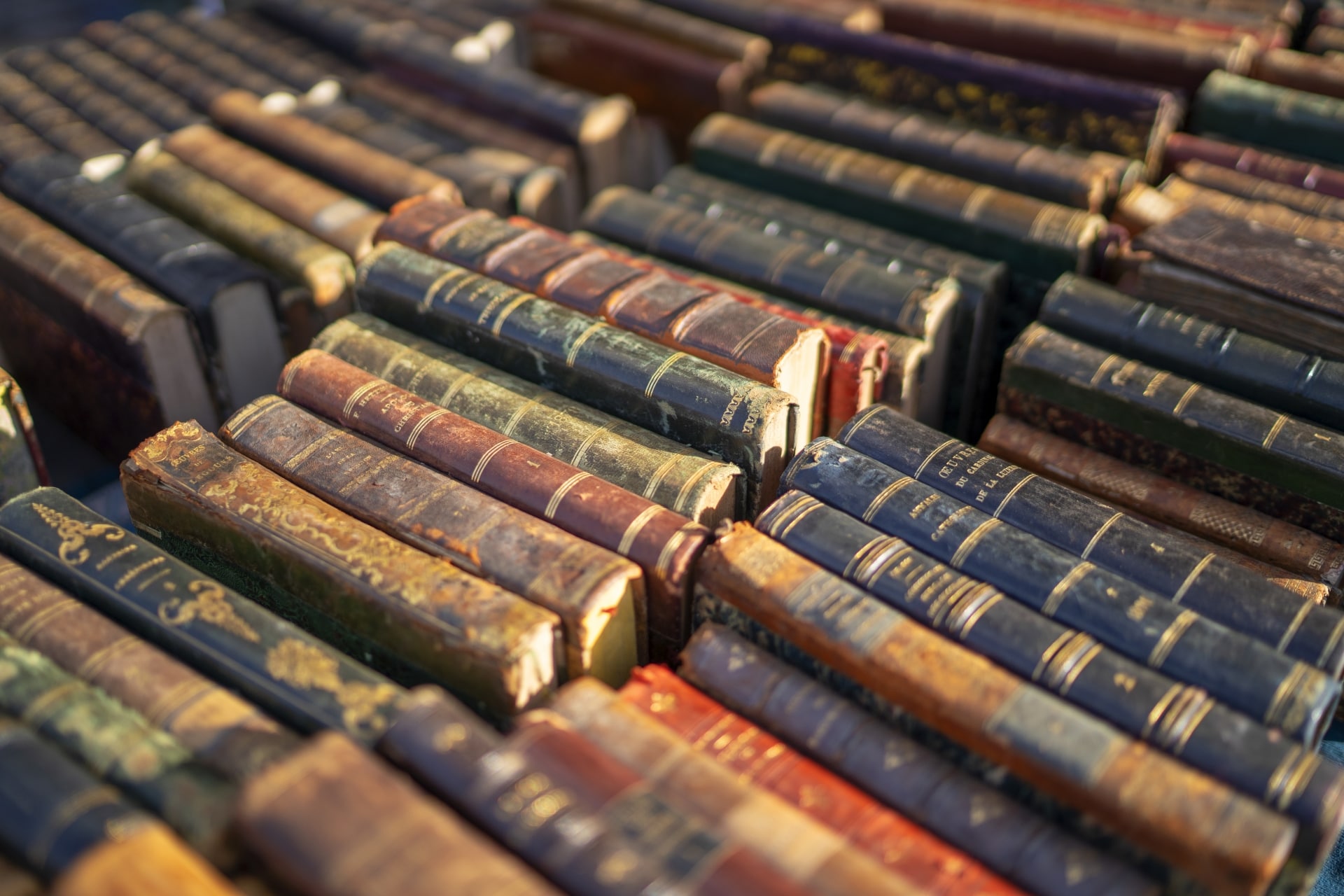 Used bookstores in Jimbocho developed with the emergence of many universities in this area in the 1880s. With increasing the number of students who demanded buying and selling textbooks, more and more used book stores were born. Now Usedbooks Street in Jimbocho is said to be the biggest used book street in the world.
In Yaguchi Book Store, there are mainly used books from movies, theaters, and plays. Especially the movie brochures from the 1950s to 1960s are the most popular. Ooya Shobo specializes in history books, especially those related to the Edo period. The most popular book is the illustration of good places in Edo. You can feel as if you slipped back in time to the Edo period.
You can find the best used book store for you through this site.
10. Extending your visit to Akihabara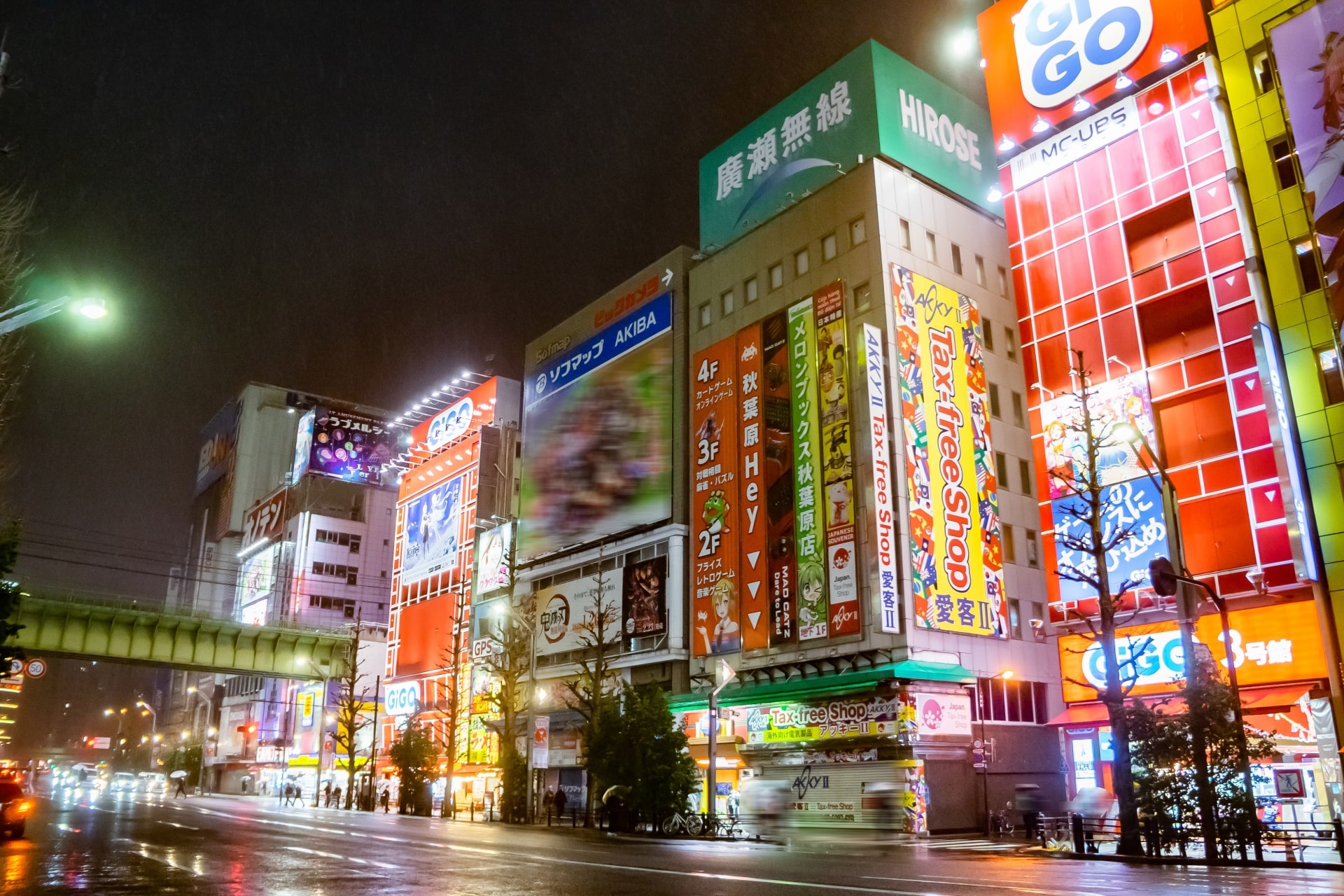 You can get to Akihabara by a few minutes walk from Kanda!!
Akihabara is known as an electric town and also a sacred place of Japanese anime and Moe cultures. There are many event spaces or shops for anime or idols as well as Maid Cafes. For example, Mandarake Complex has many goods for anime and games. You could find whatever you're looking for.
In the electric town area in Akihabara, you can get any electric products like home appliances, games and pcs easily whenever you go there. That would help you to catch up with this digital generation.
▽Get more information about things to do in Akihabara!▽
---
As we see above, Kanda remains historical events and buildings and at the same time generates trending cultures. Though many of our traditional cultures have been replaced with new ones currently, such a coexistence of them is amazing and worth keeping. It is not so busy as Shibuya or Shinjuku, but you can still enjoy the latest Japanese trend in a relaxing mood.
If you finish enjoying everything in Kanda, let's go to the Imperial Palace. It is one of the most worth visiting places in Japan. You can join a tour to look around inside as well as walk around its huge garden.
Let's go on a journey to find your favorite place in Kanda.
For more information about traveling in Japan, check these articles below, too!
▽Related Articles▽
▼Editor's Picks▼
---